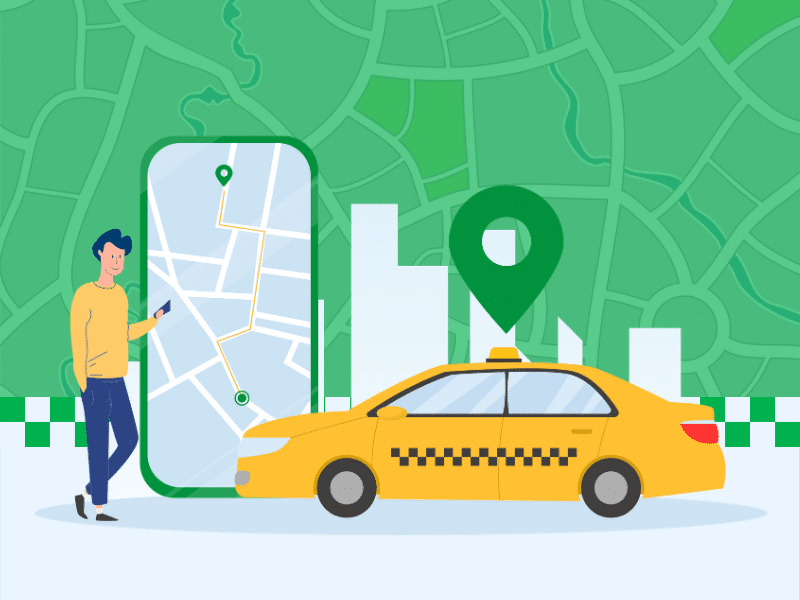 Ankit Patel

July 10, 2020

5 min read
Founded by Anthony Tang and Tan Hooi Ling, Grab is a number one ride-hailing app that gave the convenience of booking cars at the outset. With time it adopted a super app model and included a variety of other consumer services such as food delivery, ticket buying, grocery shopping, hotel booking, and many more under its radar.
Moving beyond just being a taxi booking service provider, Grab has expanded its service areas. Emerging as a successful multi-service app, it is the second most downloaded app, in the ride-sharing category, after Uber.
Grab's Purpose:
Grab was mainly focused on bringing people under one roof. It aimed to provide more employment prospects while making commuting from place to another a pleasure-giving activity. They aim to solve all travel-related issues with the help of the latest technology. To help in the transport of almost every good, they transformed a ride-only app to a multi-service app.
Need For Grab Clone Apps:
Travelling is the only thing constant from almost the Stone Age. Think of it and you would roll your eyes and say "oh!!Yeah". Whether you want that project to be finalized after that important meeting with the client or want to catch up with an old friend at the most happening pub in the town, the thing you will need to do is travel to the destination and finish your task. Hence, we can say that travelling or commuting is an inseparable part of life.
The up-gradation of technologies around the world has given us the utmost convenience in travelling especially after the mobile app era surged in. Whether you want to travel to another region of your city or to another city in your country, you have a variety of apps that give you the option to book and avail of cabs or taxis at your convenient time. With these accessibilities offered by on-demand apps, the demand for all the hit on-demand clone apps is soaring. The need for on-demand apps is higher than ever, especially in this pandemic era. Even after COVID 19 is wiped out from the world, these apps would be in place as people will learn to operate these apps and they will be the next normal.
Variety of Rides Provided By Grab Which You Can Include In Your Grab Clone App
A number of riding options are provided by Grab which you can utilize to develop an app like Grab.
GrabCar: Gives an option of riding all day long for a number of hours to go to multiple places
GrabTrike: For hiring a three-wheeler
GrabHitch: For those who ready to share rides. Also called as Carpooling.
GrabFamily: For those with families looking for comfortable baby seats
GrabCoach: For those looking to hire a minivan or bus
GrabAssist: For those who wish to travel with differently abled people or senior citizens.
GrabCouch: For those who wish to travel with a group of more than 10 people. This options lets users hire buses with 13, 23 or 40 seats.
GrabRental: For renting a car for a day, month or even a year.
Based on the travelling options people look for and go for, in your city, you can plan and structure a ride option for the denizens.
GrabXYZ:
Grab not only offers its users an app for ride sharing but it also offers a number of things which you can just grab with grab.
Food Delivery: For ordering and getting food delivered at your doorstep – GrabFood
Parcel Delivery: Courier service offering insurance on the items being delivered – GrabExpress
Cashless Payments: An all-in-one mobile wallet which lets you pay not only for rides and food but also to local traders. – GrabPay
Grocery Delivery: Forgetting groceries at your doorstep – GrabFresh
So, with Grab clone app ideas brimming your mind, you can choose to go for either rides or any other service which is in demand in your vicinity. The choices are endless. All you need to do is scorch the market to identify the demand and grab it in your app to develop an app like Grab.
Panels Of The App:
App for Users: This app lets users book a cab, food order, grocery order, or order to deliver a good based on the type of Grab app you opt for.
App For Drivers/Delivery Men: This is for drivers accomplishing the orders
Admin Panel: It is a control panel to manage driver app and how users view the features of the app.
Each of the panels has different features as the users are different. Every Grab Clone app source code includes them while creating the app. However, the admin panel lets the app owner to totally control the first two panels of the app.
System Architecture:
App design is the first introduction of any app to its users. However, apart from the mobile app interface, the back-end plays a crucial role in the success of any Grab clone app development process. Back-end is nothing but the server app which receives and stores user data, processes it, and sends it to specific services and apps. It is this part of the app which is responsible for syncing different elements of the app.
There three levels when it comes to architecture of the app:
Server
Apps on servers – The back-end
Admin panel and mobile apps
It is API which makes it possible for system elements to communicate mutually. During the Grab clone app development process, it is imperative to optimize the architecture to make the app function faster.
This can be done in the following ways:
The data on the server should be structured appropriately
Specify the max load system can take
Mention the technologies that will help in managing the load
Choose appropriate servers for a location
Check load prior to the launch of the app
Selecting a Platform To Develop An App Like Grab
The big question which baffles every aspiring app owner is the platform. Android and iOS are the platforms ruling the app world. While both provide unique advantages in general, you may find some of the features of any one platform, either iOS or Android, more beneficial for your business. The trick is if you feel that most of your app users would be using an Android-based smartphone, then it is wise to go for building an app on Android. On the other hand, if you find that you will have a narrow audience wherein all the users would be owning iOS-based devices, then it is advisable to design the Grab clone app source code for iOS.
The success of any app depends on its easy functioning and intuitive interface. If you are planning to develop an app like Grab for both iOS and Android, then ensure that they must not differ much both in style and function. An iOS user who finds your app on Android should be able to navigate through your app like a breeze.
Hiring an experienced Grab Clone app development company can help you gain an edge over your competitors. Knowing the ins and outs of successful on-demand apps, our team can suggest you some of the best and most successful features of Grab like apps and help you attain your Grab Clone app source code with ease.
You may also like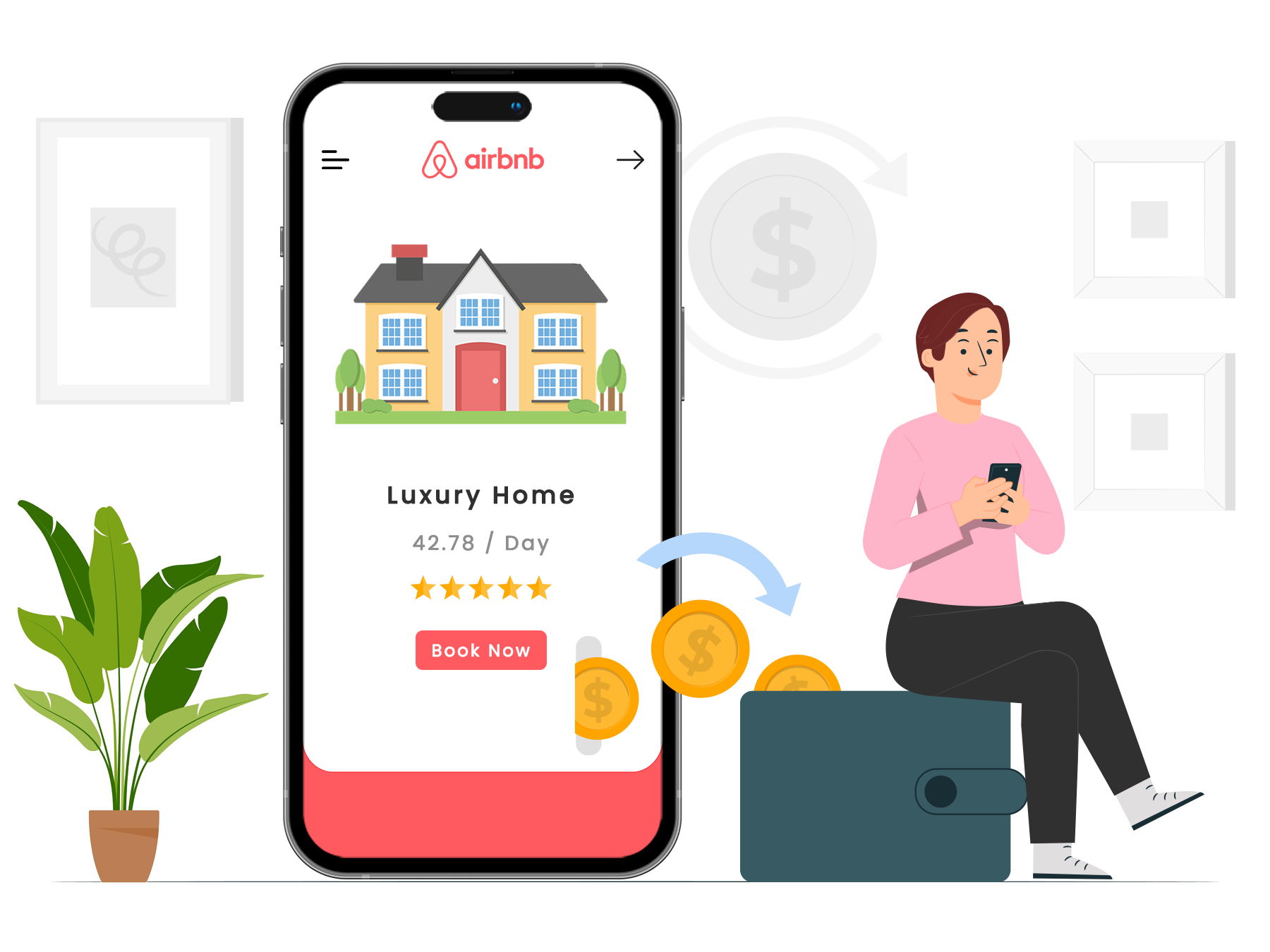 How Does Airbnb Work? Airbnb Business Model and Revenue Source
Ankit Patel
Since Airbnb came into inception in 2008, it has gone on to create a revolution in the way people book spaces when they travel for vacations. It has alternatively acted as a medium for hosts to promote their space and earn through the hosting services. The revolutionary Airbnb business model has encouraged those in the… Read More