Trusted On Demand Grocery Delivery App Development Company
Now provide all your shoppers with the best grocery platform to deliver them to their doorstep. Our Uber for grocery delivery app is based on the concept of "App For Every Grocery Store". Our grocery app developers build life-changing apps that would make it enormously easy for your customers to decide what all grocery items they will need.
Being a leading grocery delivery app development company, we are well aware of the challenges to cop up with the never-ending demand of shoppers. And therefore, our professional developers have chosen a technology stack that will not only bring innovation but also help you launch your own grocery app with various features like multiple payment gateways, live order tracking, push notifications, etc.
If you are experiencing fewer footfalls of your customers in your grocery shop, then it is time to develop a grocery app having a powerful source code for iOS and Android. With our top-notch and win-win on demand grocery app development services, we offer your customers a more convenient and enhanced grocery item shopping experience. Approach us today to know about how to build a grocery app, its development process, completion time, grocery app development cost, etc. We guarantee commercially viable and technically superior solutions.
Multi-lingual & Multi-Currency

Provides options to use the app in the preferred language and make payments in local currency.

Multi Payment Options

Option to pay with cash, debit or credit cards, via various payment gateways or e-wallets.

Schedule Booking or Book Now

Instant bookings can be made for current day or for any future date and time with ease.

Help & Support Section

On facing difficulty in understanding the feature functions, the user can get complete guidance from here.

Clear & Interactive Design

With clear and interactive designs, the app can be operated without any confusion by any age group user.

In-built Calculator

With the help of the in-built calculator, the customer can ascertain the total amount of the selected grocery items.
How Does Our Uber For Grocery Delivery App Work?
Boost your business reach, enable your customers to order entire grocery items, offer them an unperturbed shopping experience and flourish immensely via our high-quality grocery delivery app development services. Offering complete convenience to the app users is the main motto behind the creation of any app. Hence, we have adorned the app with foolproof features to make it a feasible and easily manageable.
Login/Signup

1

Search or Browse Stores

2

Search Products and Book

3

Confirm the Order

5

Receive the Order

6
Customers can easily signup or sign in through email id or mobile number. Customers can also login directly through their social media accounts such as Facebook, Twitter, etc.
After a successful login, customers can able to see multiple grocery stores on the map. By clicking on the store icon or name, he/she can check full details of the store like name, description, timing and all.
After selecting the store, customers can able to see available all grocery items along with details. The customer can also search for products manually and book the order.
Customers can via multiple payment options available in the app such as credit and debit cards, in-app wallet, COD, etc.
After placing an order by the customer, automatic notification sent to the grocery store and store confirm the order, pack the order & give it to the delivery boy.
The delivery boy will pick the order from the grocery store & deliver it to the customer's location. Delivery boy can track the store as well as the customer location in his app. Also, customers can track the location of the delivery boy and estimated arrival time.
Customer App Features
With exceptional UI, the customer app offers a seamless user experience to the customers. We develop this uncomplicated yet feature-packed customer app ensuring that the customer can effortlessly search desired products, add them to the cart and make easy payments.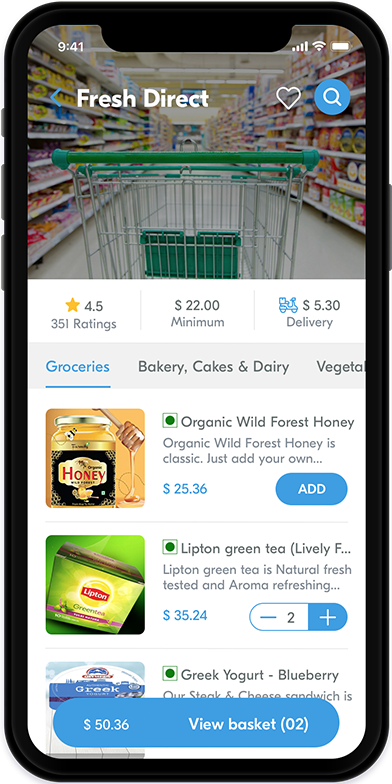 Instant Registration

Registration on the grocery app can be done instantly using Gmail id or Social media login id.

Update Delivery Address

The user can update the delivery address manually or the address can be identified automatically via GEO IP.

Browse Products

Browse through an enormous range of available grocery and food items, each accompanied with a detailed description.

Easy Search

The filters and sorting features together with apt grouping, make the search quick and easy for all the products the user has been looking for.

Multi-Payment Options

Payments can be commenced in the manner the user prefers from several available payment options.

Add to Cart

Selected products can be added to the cart offering users immediate and easy checkout.
Store Owner App Features
A store owner must present entire information about his grocery store as well as store products to its customers, like store details, offers & promocodes, stock inventory, etc. Hence, our developers have used their optimum expertise to create a well-organized store owner app via which the above tasks can be commenced.
Real-Time Orders

Orders can be viewed in real-time to know which orders have been completed and which are in line.

Manage Timings

Store opening and closing hours can be managed and updated as per the situation for example service hours can be extended during the festive season.

Receive Notification

As soon as the customer places an order, the store owner receives a notification.

Track delivery Boy

Right from picking the delivery from the store to delivering it to the customer's place, the delivery boy can be tracked.

Revenue History

A complete list of monthly, weekly and daily earnings can be obtained from here whenever required.

Manage Delivery Areas

As per the availability of the delivery boy and distance of delivery address from the store, service areas can be managed.
Delivery Boy App Features
Normally delovery boy lack technological knowledge, neither they know about every shortcut or routes and hardly know about any other language other than their local language. Considering these factors, we develop a simple yet highly functional app with two to three languages integrated including the local language.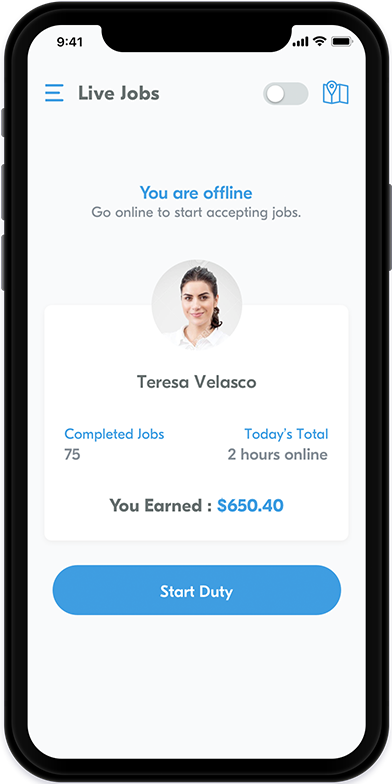 Accept/Reject Request

As per his discretion and the address where the delivery has to be made, the order may be accepted or rejected.

Availability/Unavailability

With the online/offline toggle, availability can be managed with ease if the driver doesn't feel like working.

Track Delivery Address

Integrated GEO-location features, the driver can track the delivery address using any of the available options like GPS, Google Map, Apple Map, etc.

In-app Chatting/Calling

Via chat or voice call, customers can be communicated in case any assistance is required regarding tracing the location.

Delivery Done

On completion of the delivery, the driver boy can mark the status of the order as delivered.

Manage Multiple Orders

Multiple deliveries that fall on the way to a particular location can be managed smoothly.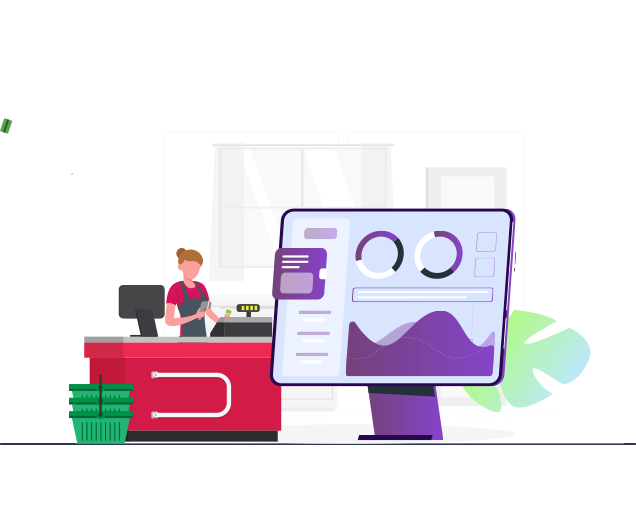 Store Owner Panel
Managing too many customer orders and ensuring that each order has been delivered on time by the delivery boys is no more tedious work. With our marvelously designed Uber for grocery delivery app having great features, store owner can accomplish tasks like managing the inventory, tracking every order, managing drivers, etc. with perfection.
Vendor Registration

Vendors can log in via this feature in no time to access the app and serve their customers via this platform.

Manage Orders

From this section, the store owner can manage all the orders like – in-coming, schedules, under process or dispatched.

Respond To Customers

Vendors can respond directly to customer's requests to build constancy and have a firm grip over them.

Manage Listings

Edit and control product listings, make alterations in the product's minimum order and pricing.

Manage Business Information

Business information can be managed adequately to provide the customers with every necessary business details.

Manage Inventory

Option to update the product list by adding or deducting products as per their availability.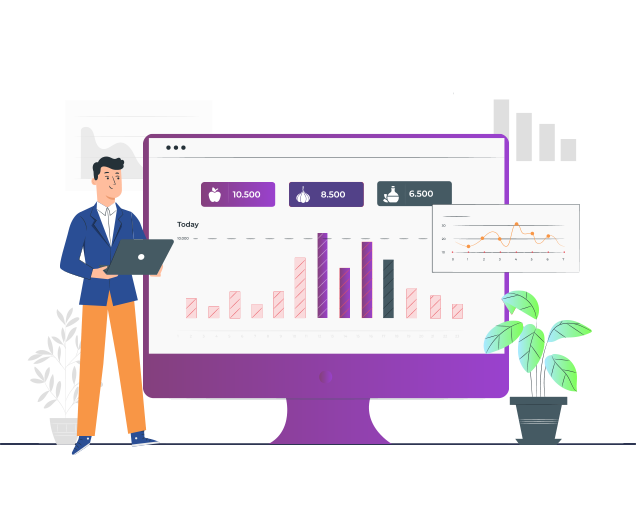 Admin Panel
Robust dashboard for managing all your grocery business's aspects. All the customer orders are handled automatically which saves a lot of time. Be it sending notifications to the customers, handling multiple vendors simultaneously or keeping a bird's eye on every placed order, everything can be achieved speedily and efficiently.
Order Tracking

Enables to keep track of every order with detailed information like about the buyer, items purchased, address, scheduled delivery time, etc.

Manage Stores

Needless to say, all the associated grocery stores can be managed efficiently from this very handy app feature.

Notification on Discounts & Offers

Creating and broadcasting attracting discounts and offers can be done immaculately to grab the attention of new customers and build loyalty.

Reports

Enables the admin to exploit business data for remaining updated, surpassing targets and lowering overall business operation costs.

Paying Off Commission

Commission rates as decided with the associated grocery vendors can be controlled and scheduled payments can be made automatically.

Manage Feedback

On the basis of the feedback received from the customers, their shopping experience can be known.
Customer App Design
Keeping the customer's convenience into consideration, we design grocery app in such a manner that the customer can with a few taps get the exact thing for which they have been looking for.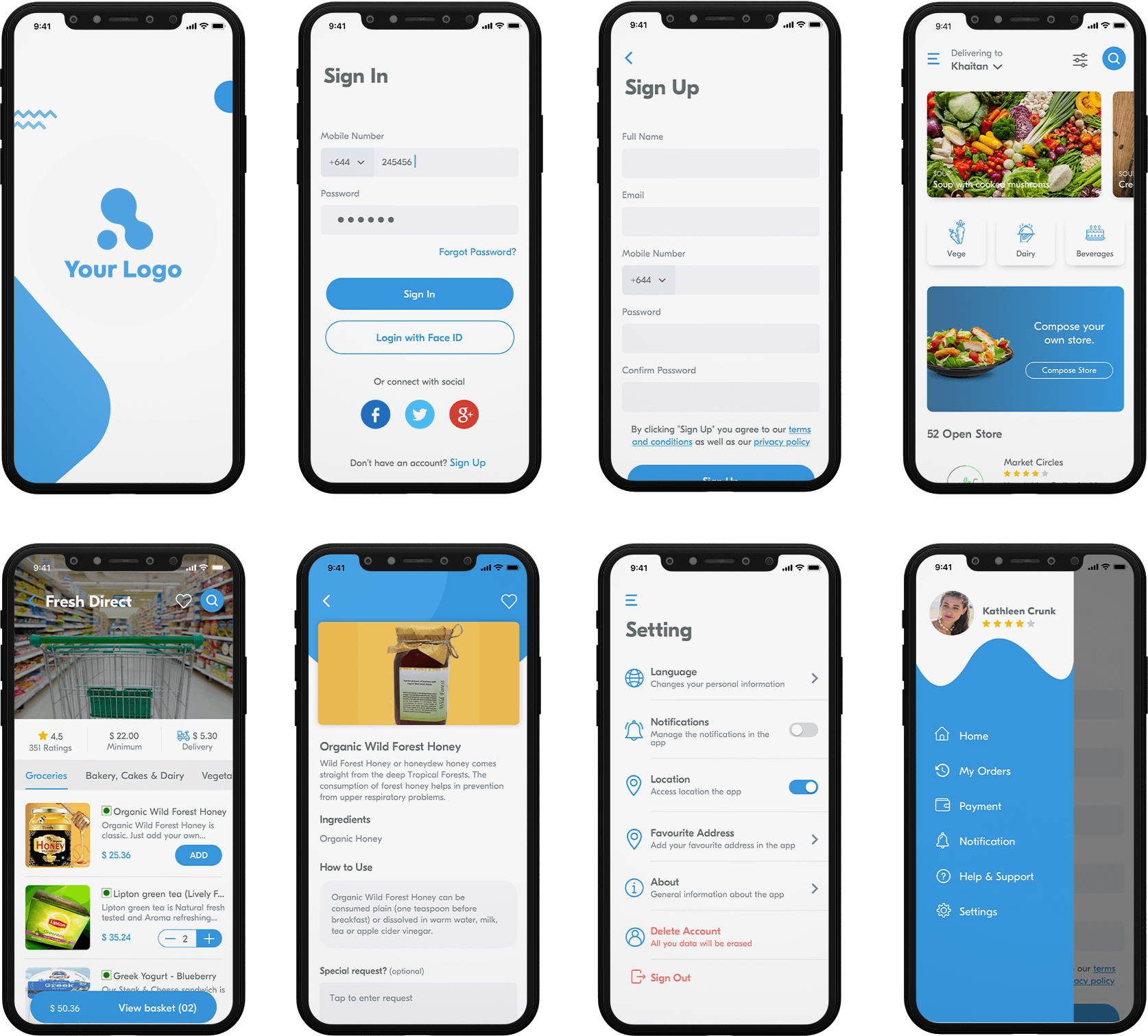 Store Owner App Design
An out-of-the-box owner app is being created that would aid you in reducing operational costs, clutching market opportunities, managing entire business operations seamlessly, grabbing the possibilities for business expansion and managing all the users hassle-free.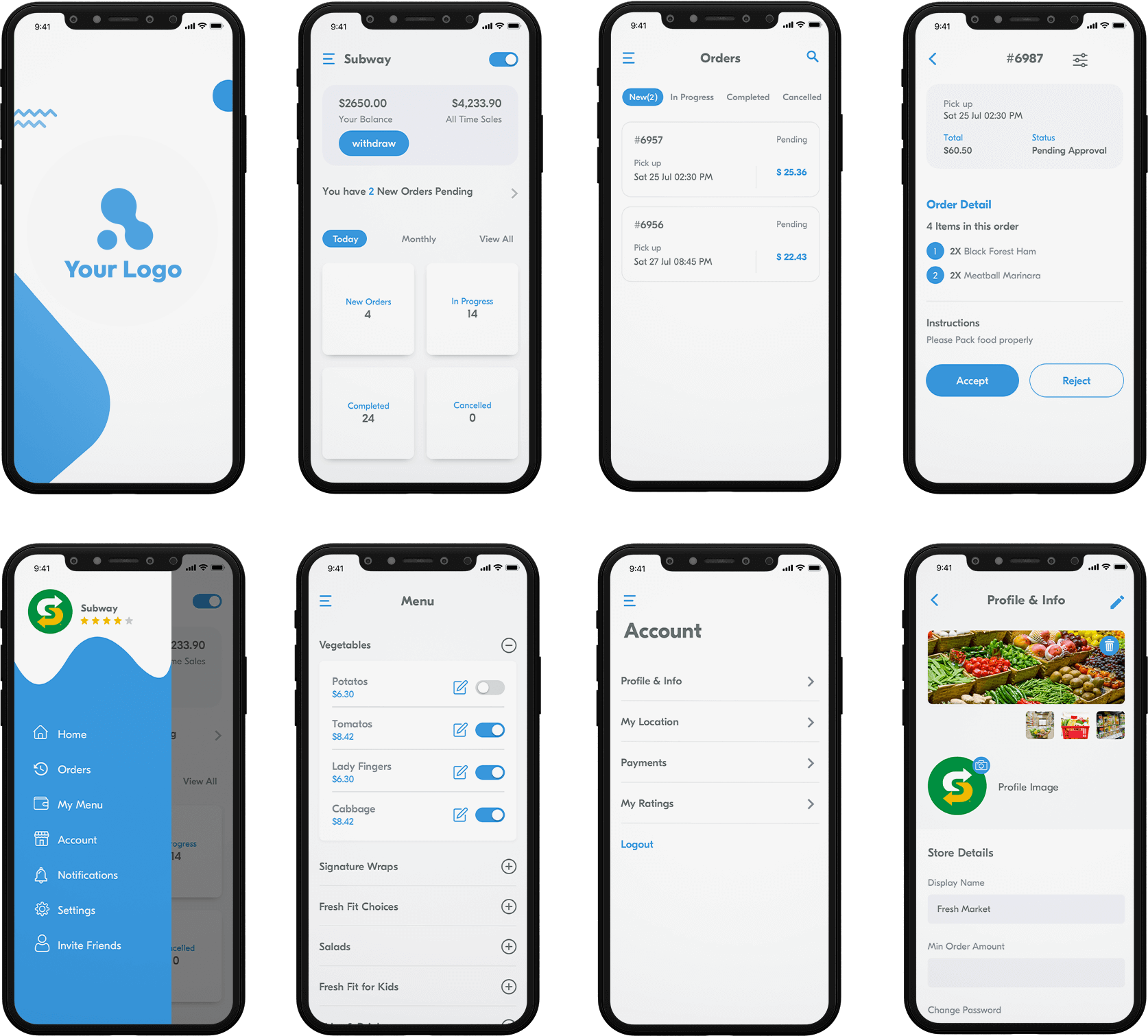 Delivery Boy App Design
While designing and developing the delivery boy app we take ample care of all the aspects for your delivery boy. Ensuring that your delivery personnel makes timely deliveries, we integrate accessible features that provide all the information right from the real-time notification to the doorstep delivery and payments.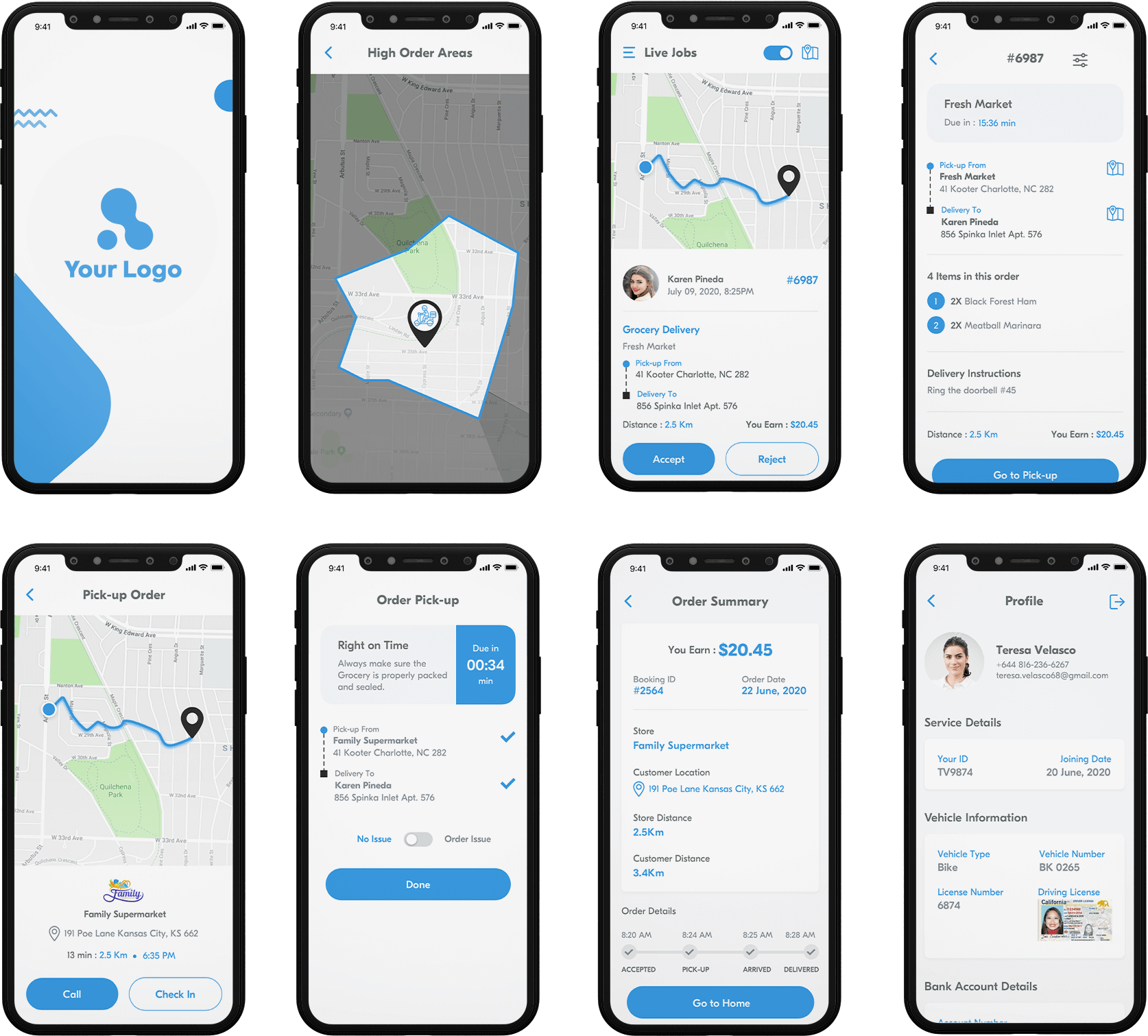 What We Deliver
The secured and essential features fitted into the app make the app a handy tool for your customers via which groceries can be purchased from anywhere and anytime. On hiring us for on demand grocery app development services, along with the customized grocery app source code, we offer you the following things.
Customer iOS/Android APP
Store Owner iOS/Android APP
Delivery Boy iOS/Android APP
Full Functional Website
Customer Web Panel
Store Owner Web Panel
Billing Panel
Dispatcher Panel
Super Admin Panel
Full Grocery Delivery App Source Code
6 Months of Free Support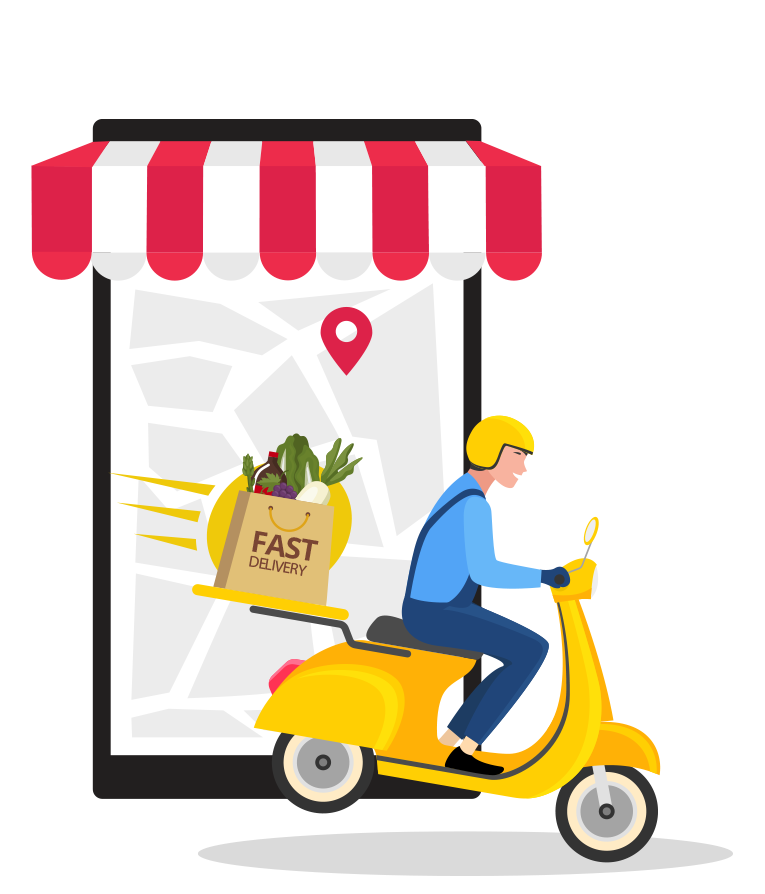 Our Grocery App Development Process
With our proficient developer's on demand grocery delivery app development services, your customer can keep the supermarket in their pockets. Keeping the entire development process transparent, we share with you the progress of each and every development stage.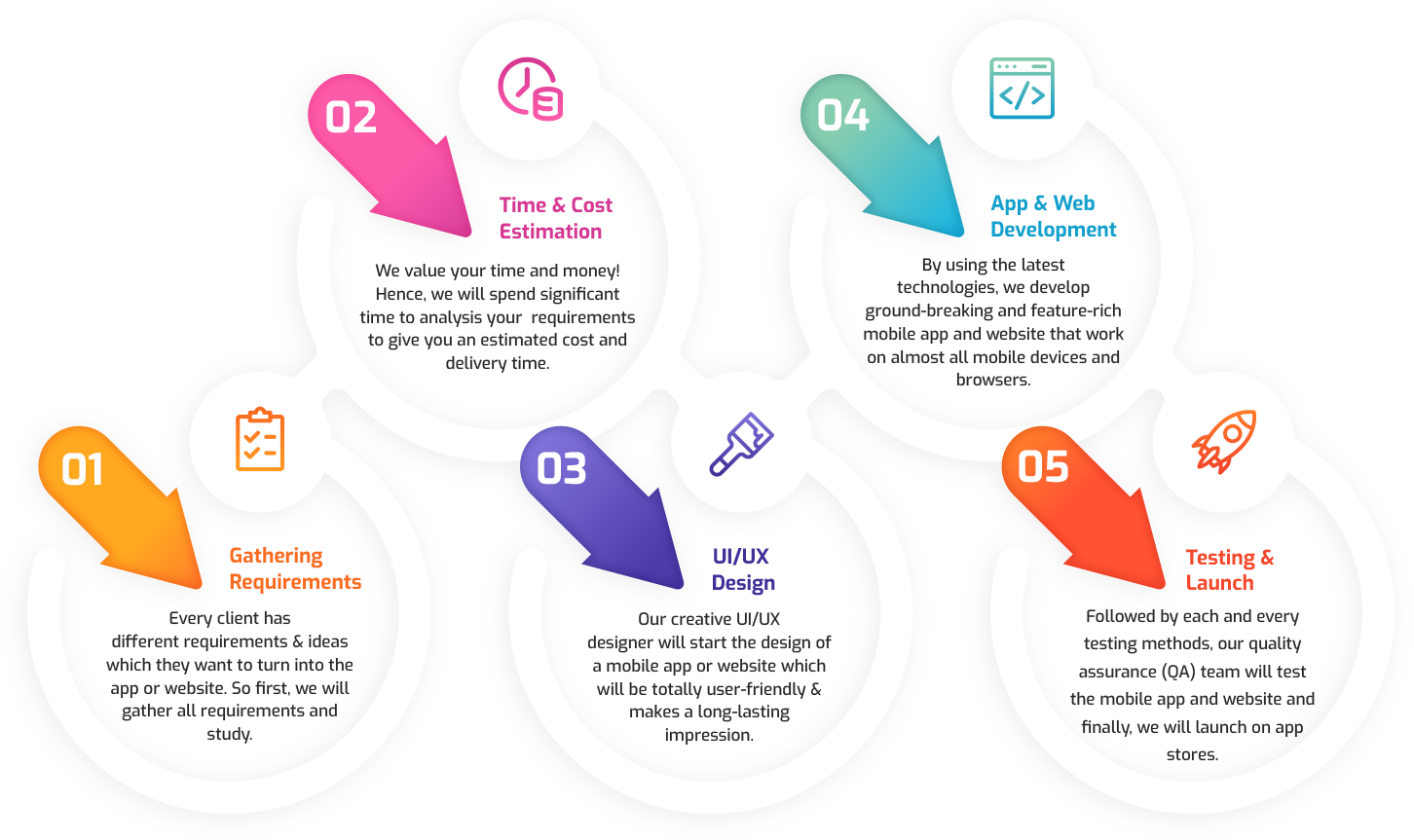 Technology Stacks
Technology is evolving day by day and making our lives much easier. Hence, our skilled professionals deliver engaging, user-friendly, and result-oriented grocery apps for small to big stores, supermarkets, and start-ups.
Flutter
React Native
Kotlin
PWA
Swift
Java
Ionic
Firebase
Backbone.JS
Angular.JS
Vue.JS
Node.JS
MongoDB
PostgreSQL
Google Cloud
Amazon AWS
Why PeppyOcean for Grocery App Development?
We are all about passion and developing an demand grocery delivery app is our forte. And crafting a simple Uber for grocery app to hit your tedious problems with the help of professional developers. With full confidence, we confidently can say that we offer the best and most holistic grocery app development services to cater to the huge grocery requirements of your customers.
100% Responsive App

Focusing on the point that our developed grocery delivery clone app can help you in reaching out to a huge customer base, we offer 100% responsive as well as the intuitive app.

Customized Solution

Fully advanced solutions accompanied by robust grocery delivery app source code and customized features via which you can flourish your online grocery business.

Contemporary UI/UX

We are known for producing apps having contemporary UI/UX and we have till date maintained that standard and will maintain forever.

Supreme Quality

We have never compromised with the quality of the product. For fine-tuning the final outcome, we repeatedly check and upgrade the product.
Payment Gateway Offered
Integrate secured payment gateways and permit your app users to make payment online. With so many available payment gateways like PayPal, Braintree, Stripe, Apple Pay and many more, your customers can make online payment without any hassle.

Available in Brazil

Available in Turkey

Available in Kazakhstan

Available in Worldwide

Available in Worldwide

Available in Malasiya

Available in Worldwide

Available in Indoneisa

Available in Brazil

Available in India

Available in Worldwide

Available in India

Available in this Country

Available in this Country
UAE
Qutar
Egypt
Lebanona
Jordan
South Arabia

Available in this Country
Mexico
Ecuador
Venezuela
Colombia
Brazil
Chile

Available in this Country
Nigeria
Kenya
Ghana
South Africa
United States
Personalized Variations of Our On Demand Apps
On demand apps must be feature-rich catering entire technical aspects along with their implementations, industry constraints as well as several marketing aspects. Considering this, we provide you with quality on demand app solutions across the different industries like transportation, hospitality, healthcare, retail, and many more. Tell us your idea and leave the development part on us.
Profitable Add-ons of Our Uber for Grocery Delivery App
Mobile applications are being built to make the life of the users easy and the same thing is applicable for grocery apps. Our talented UI/UX designers devote their best to offering top-notch grocery app development services for pleasing and impressing app users..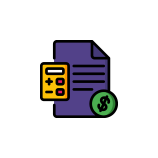 Shopping List
The shopping list can be uploaded by the customer to tally the items ordered with the delivered items.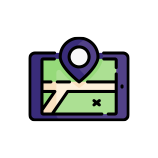 Track Spending
Makes it easy for the customers to view and make a comparison between the groceries purchased last month and the current month and plan their budget accordingly.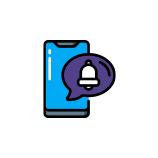 Grocery Items Reminders
Reminders can be set by the customers for a particular item or the entire shopping list so that timely shopping can be made.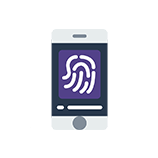 Barcode Scanning
Product's details can be viewed like ingredients, price, manufacturing date, etc. with the feature of barcode scanning in the page of product detail.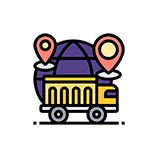 Logistics Integration
Third-party logistics integration for making doorstep delivery at distant places and to enhance customer loyalty.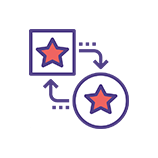 Customer Loyalty Program
An offer and discount zone for buyers from where the buyer can view the complete list of latest deals.
Reputed Company With Happy Clients
Our every client is extremely content with our on demand grocery app development services. They have gracefully shared their experience of working with us so that you can know about our work process and how it feels like working with us.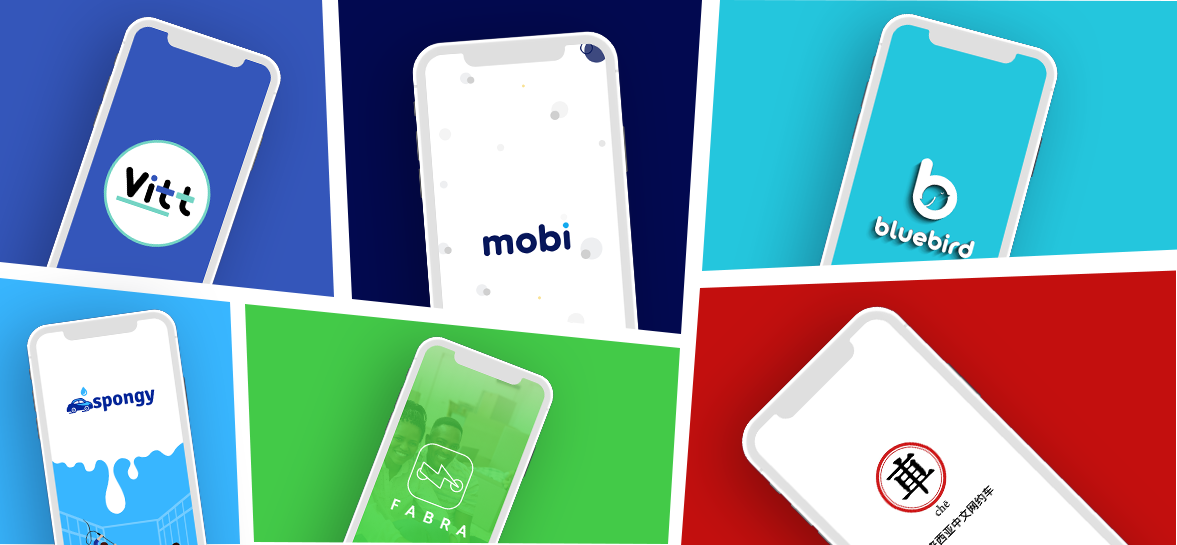 Richard Ling
Commitment to deliver regardless of the amount of time needed to completed the tasks.

Paola Baquero
They have a very complete team, where they attended each of my requirements and offered different solutions.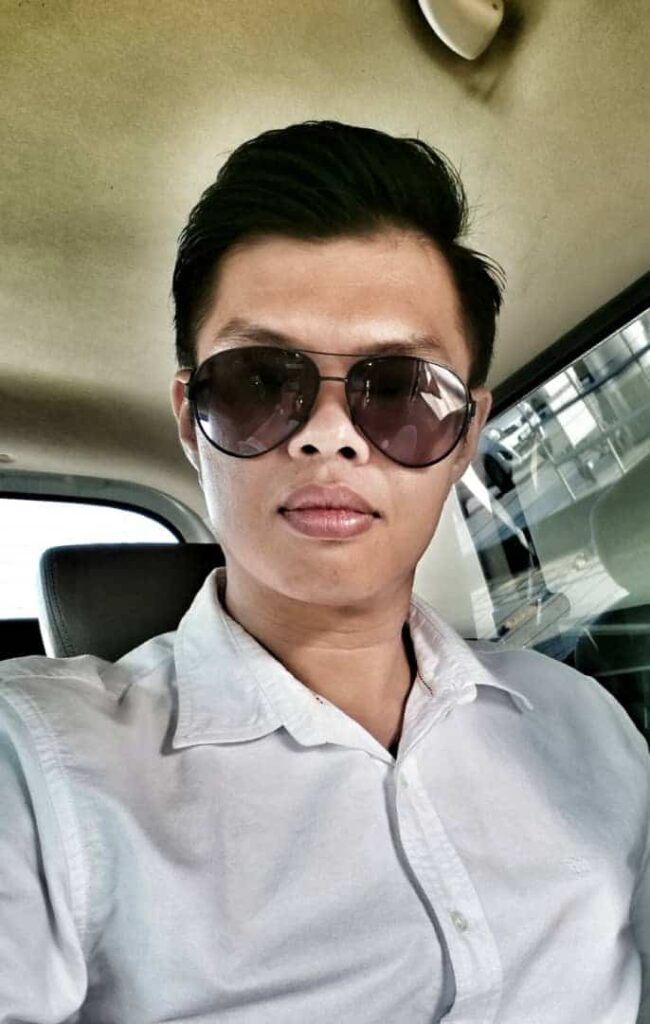 Andrew Yuen
They never fail me on all of our request and always complete the task according to time line.

Gourab Mukherjee
Extremely Reliable and a Hardworking team and good value for money

Faisal Al-Salem
Understand any requests even if we don't give a clear brief Very flexible team
BLOGS
We light the lamp of knowledge by spreading it. Sharing the knowledge we gain helps us enter deep insights and make meaningful transformations in the world around us. Look how we contribute towards a technologically better world.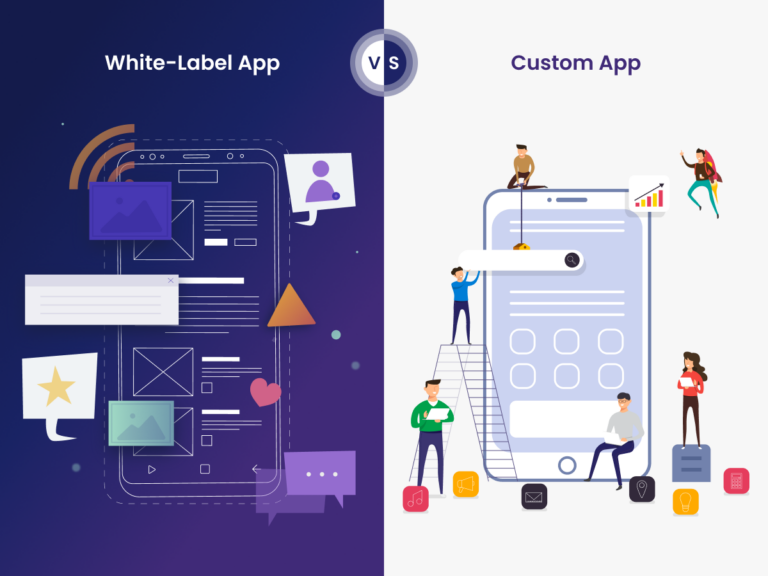 White Label App vs Custom App: Unveiling the Ri...
In today's fast-paced digital landscape, the choice between white label app and custom app is a pivotal decision that businesses must make when venturing into mobile application development. Both approaches
Continue Reading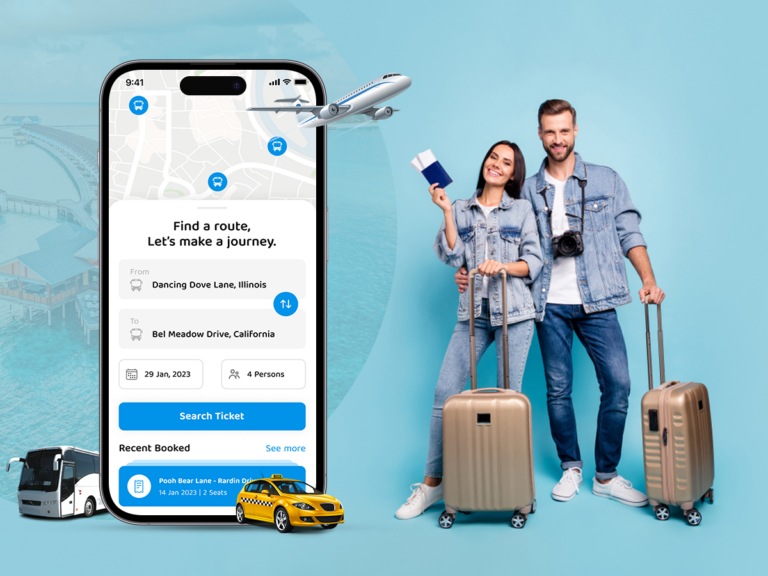 A Definitive Guide to Travel Booking App Develo...
Globally more and more travelers are opting for convenient and efficient digital solutions. As the world is moving towards a post-pandemic reality, travelers seek seamless travel experiences at their fingertips,
Continue Reading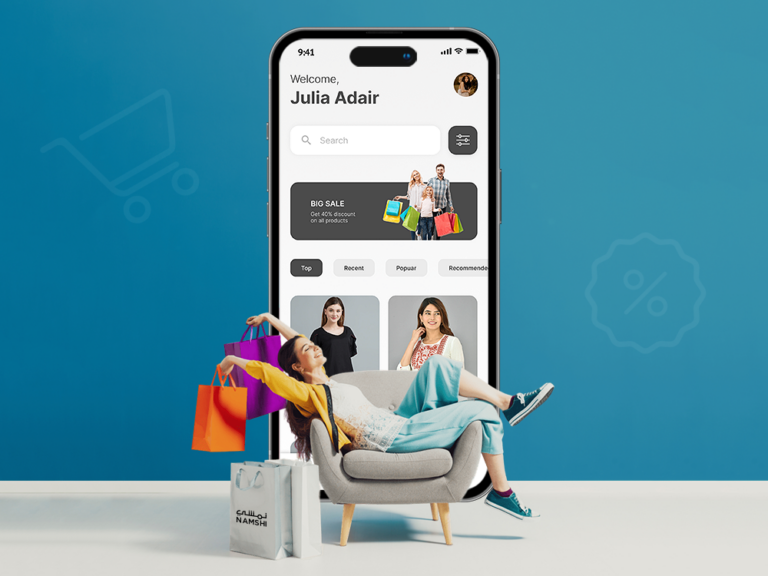 Estimate the Cost of Developing an eCommerce Ap...
eCommerce startup is a relatively new and booming trend in the business world today. If we consider how popular online shopping has become in recent years, it's no surprise that
Continue Reading