Track Spending
Customers can view their total spending as the app has been combined with infographics, which indicate the total spending.
Shopping List
The items previously purchased gets stored over here so that the app can auto-complete the products name as soon as some relevant words are typed.
Barcode Scanning
A feature providing information on dietary recommendations and nutritional value thereby helping the customers to pick the nutritional products.
Authentication & Security
On downloading the app, this feature scans the app before the user uses it to keep every data of the user safe and protected against cyber thefts.
Why Go For Our Nana Direct Clone App?
On using our developed grocery delivery app, once the customer thinks of the shopping list then he is just a few taps away from getting the groceries delivered at their homes irrespective of time and place. The app with ideal Nana Direct clone app source code provides timely updates to the customers regarding the expanded service areas, on new promotional offers, about the product's availability or unavailability, and so on. From more than 10k products, the customers get the full advantage of choosing the best and the most affordable product using the advanced search and filter options. With Nana Direct clone app, customers can track the orders and knowing their expected time of arrival has become as easy as roving a knife on the melted butter.
What Do We Offer With Our Nana Direct Clone Script?
For connecting hundreds and thousands of customers to your virtual grocery store, we at PeppyOcean develop unmatchable Nana Direct like grocery delivery app development solutions. Our skilled technocrats keep a track on the evolving online market and create apps accordingly with rightly coded Nana Direct clone script so that you can always stay abreast or even a step ahead of others.
100% Customization

Fast stunning and beautiful customized user engagement solutions are created for creating value for your brand.

Clean Interface

We develop each app having a clean interface that is informative as well as easy to use enabling the customers to search the desired items & services instantly.

Innovative Solutions

Amalgamating our technology expertise with incredible designs, innovative approaches and new research techniques, we develop outstanding apps while maintaining their charm.

Multi-Platform Compatible

We provide resistant and unsurpassed solutions with a single Nana Direct clone app source code that could be run efficiently on both Android and iOS platforms.
How Does Our Nana Direct Clone App Works?
Whatever the age group is, every user can access the app without any fuss as the app has a clean interface with all the essential features required for the smooth workflow of the business. Features created using apt Nana Direct clone app not only guides the user with a pop-up message but also sends real-time notifications whenever a task is completed.
Easy Registration

1

Search or Browse Stores

2

Search Products and Book

3

Confirm the Order

5

Receive the Order

6
Customers can easily signup or sign in through email id or mobile number. By doing so customers will get the OTP (one-time-password) to verify. Customers can also signup directly through their social media accounts such as Facebook, Twitter, etc.
After a successful login, he/she can able to see multiple grocery stores on the map. By clicking on the store icon or name, customers can check full details of the store like name, description, timing and all.
After selecting the store, customers can able to see available all grocery items along with details. The customer can also search for products manually and book the order.
There are multiple payment options available in the app such as credit/debit card, net banking, COD or through the in-app wallet.
After placing an order by the customer, automatic notification sent to the grocery store and store confirm the order, pack the order & give it to the delivery boy.
The delivery boy will pick the order from the grocery store & deliver it to the customer's location. Delivery boy can track the store as well as the customer location in his app. Also, customers can track the location of the delivery boy and estimated arrival time.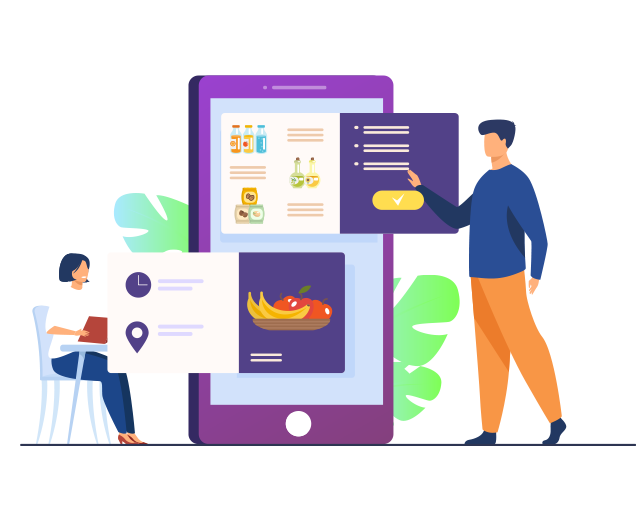 Customer App Features
Without the need of stepping out of the home to buy groceries, our Nana Direct clone app brings the entire supermarket right onto the palm of your customers. From browsing a variety of options to searching the required one within minutes to placing orders and getting their deliveries all can be done with a few taps.
Easy Registration

The customer can register and access the app within minutes by providing mere details like email id or contact number.

Favourite Store

Customers can search their favourite grocery stores easily just by mentioning the store name on the search bar.

Smart Search

Among hundreds and thousands of products, customers can easily search for the desired product with the help of this smart search feature.

Manage Items

The customers can manage the items added to their cart. Also, they can validate the payments linked with those items and can continue for checkout.

Re-Ordering

Providing great shopping experience to the customers, this feature permits the customers to repeat their past orders easily.

Quick List

While searching any product if the customer comes across some other product that he wants to purchase in the future, then he can save them over here.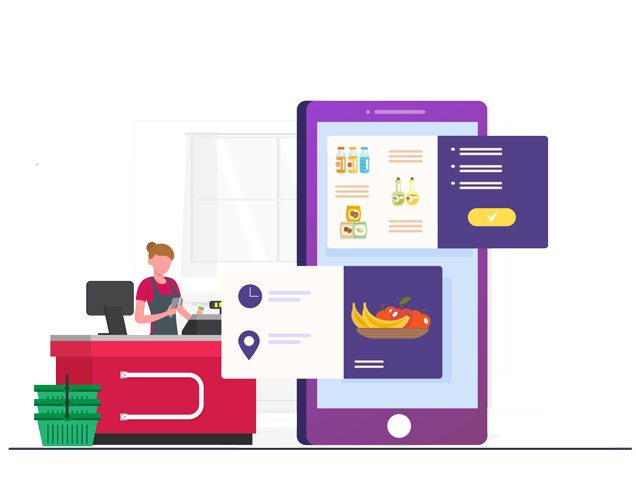 Store Owner App Features
Serving multiple customers simultaneously, assigning delivery tasks to various drivers and keeping a track on all of them at the same time all now are possible with our exceptional Nana Direct like grocery delivery app development solutions. With rightly placed features even an old aged merchant can figure out the functioning of each feature and make use of them to the fullest.
Alerts

From this feature, as soon as the customer clicks the order confirmation button instantaneous customer orders can be received.

Accept or Reject

As per the discretion of the store owner, the orders can be accepted or turned down thereby notifying the customer about the same.

Orders

Entire order history such as completed and in line orders together with their every single detail can be outlined from here.

Track Drivers

The route the driver is following, the time he took to make deliveries and whether the driver is heading towards the right address can all be tracked.

Delivery Time Slots

The merchant can fix the delivery slots to make deliveries during those specific hours only.

In-App Call Button

A very useful feature via which the customer can be communicated directly for any particular purpose.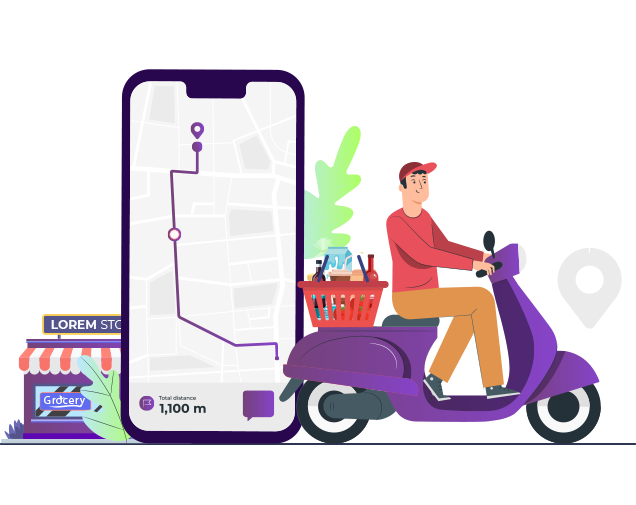 Delivery Boy App Features
Now, making timely deliveries is no more a big issue for the drivers as with the help of the app and its marvellous features scripted using perfect Nana Direct clone script, he can hassle-free manage and make multiple deliveries on time. Keeping the profile updated, communicating with the customers, tracking earnings, etc. all can be done within minutes.
Upload Documents

Without the necessity of carrying essential documents all the time with them, the drivers can upload them on the app.

Geo-Location

With integrated Apple Maps or Google Maps, the user's location can be tracked seamlessly by the delivery executive.

Earnings

This feature can be accessed from here from anywhere and anytime to know in brief about the hourly, daily or weekly earnings.

Available or Unavailable

As per the will of the driver, his status can be updated as available or unavailable with just a single tap.

In-App Call

Utilizing this feature, the driver can get in touch with the customers or the store owner to get delivery related info.

Orders

Lets the driver view the upcoming or scheduled orders for the day so that he can manage the deliveries of all efficiently.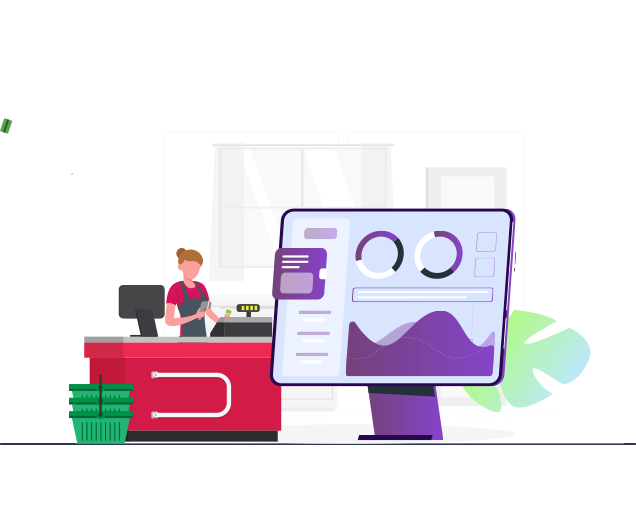 Store Owner Panel
Zealously created app with the best Nana Direct clone script aids the store owner in keeping a complete track on the customer's behaviour, inventory as well as orders. Our app has been build with a highly responsive coding standard, thereby enabling the merchants to access the app from any screen size device.
Register

Simply by using the Google account or social media id or even the phone number, the merchant can access the app.

Store Profile

The profile of the store can be kept updated all the time with opening and closing hours, number of operating days in a week and with the official contact number.

Track on Inventory

How many items have been left in the stock and which items are being ordered more can all be tracked from this inevitable feature.

Notification On Product Availability

From this feature availability notification can be sent to the customers who have been searching for the product when it was unavailable.

Upload Images

Images allures the customers more. Hence, 3d images or fascinating images can be uploaded to boost sales.

Product List

Products from the product lists can be edited, deleted and updated with revised price with a click.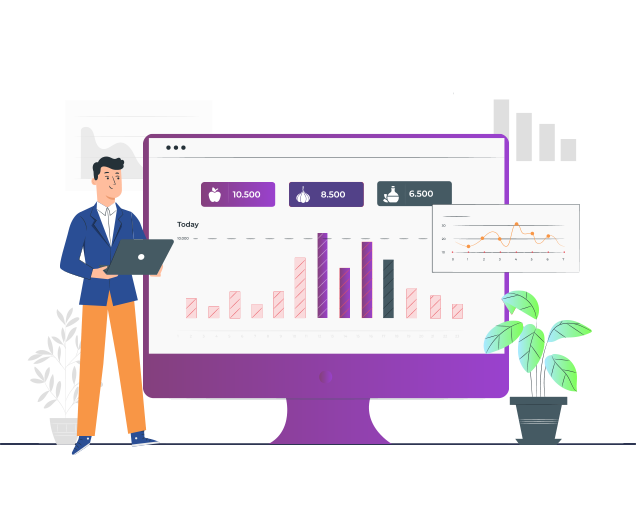 Admin Panel Features
Compatible with both the platforms Android & iOS the admin can manage his virtual grocery store from both Android as well as Apple devices. Keeping specific tasks intact under particular features, the admin can tap the relevant feature for executing a specific task instead of digging other features.
Powerful Dashboard

A powerful panel from where different user's accounts, business activities, orders, alerts can all be managed seamlessly.

Sub-Admins

Sub-Admins can be appointed and the authority to them can be assigned via this feature so that business can be managed more perfectly.

Generate Reports

Daily reports can be generated easily after gathering all the data and can also be downloaded to keep a hard copy of the same.

Push Notification

Feature for sending alerts to customers on promotions to boost customer engagement so that conversions and revenues can be enhanced.

Approve Requests

The admin approves or disapproves the requests of the service providers considering whether they meet the set standards.

Set Service Area

For every registered grocery store, the admin can set an area till where the store owners can provide the grocery delivery services.
Customer App Design
Scheduling the delivery hours, receiving the same deliveries on multiple addresses, tracing the delivery boy's location, and many more can be done with ease thereby offering ultimate convenience to the customers via our well-structured customer app.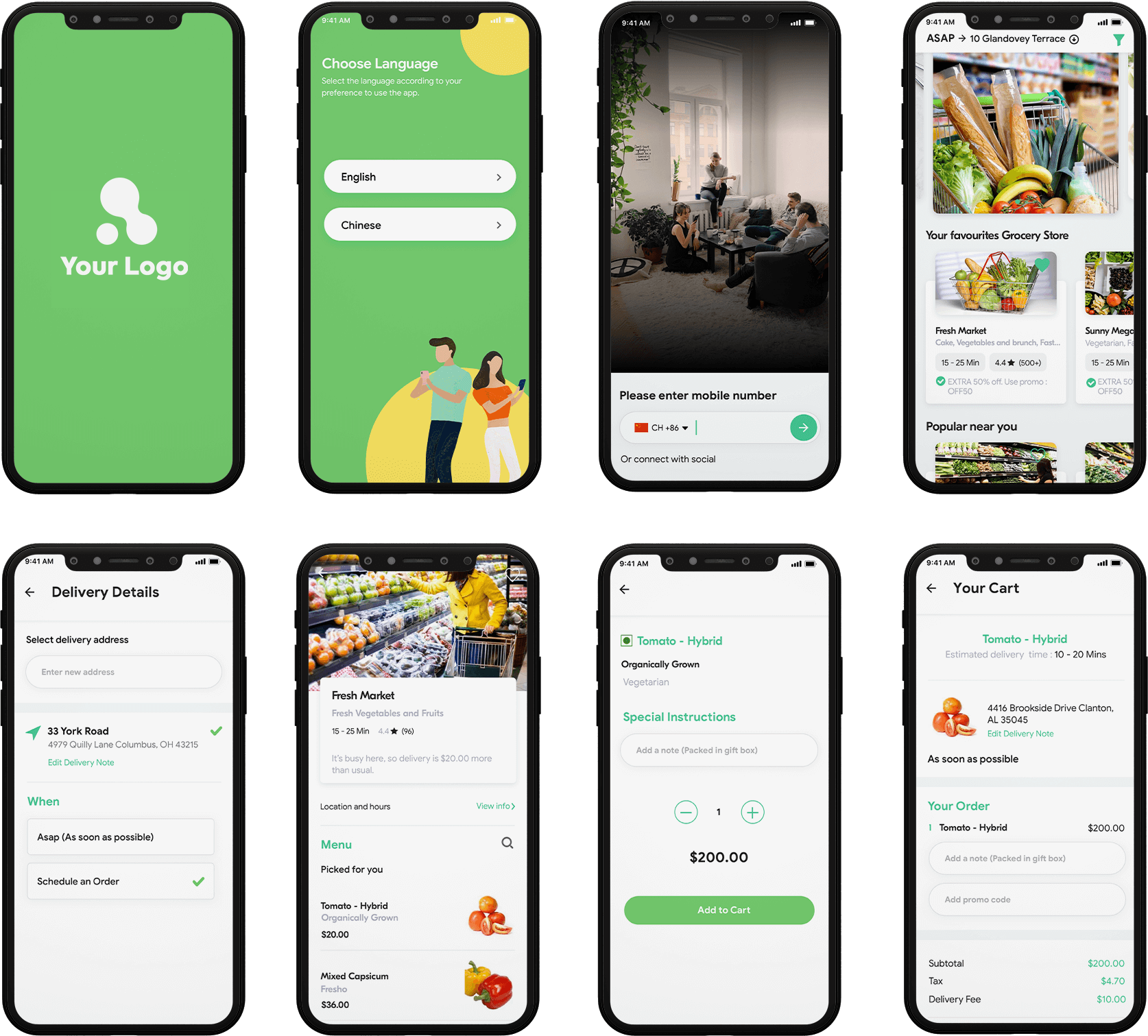 Delivery Boy App Design
The auto-detection of location using the GPS feature helps the delivery person in reaching the grocery store and the delivery location on time despite being a totally new route for them. A language selection option is also available.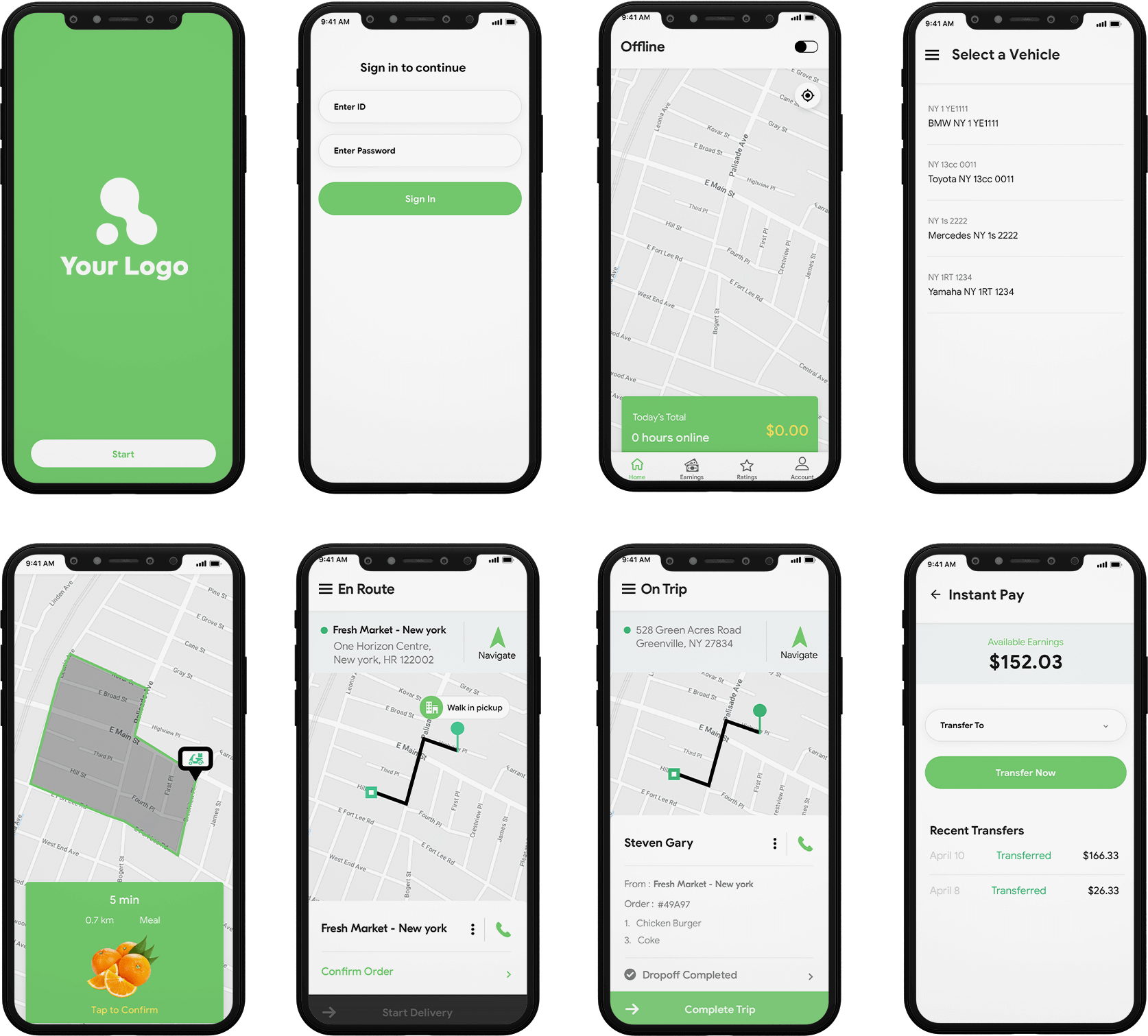 Admin Panel Design
Elevate your digital grocery sales with our spectacularly designed admin panel that not only highlights all the essential features needed for hassle-free monitoring of the business activities but also permits you to keep a close watch on the user activities.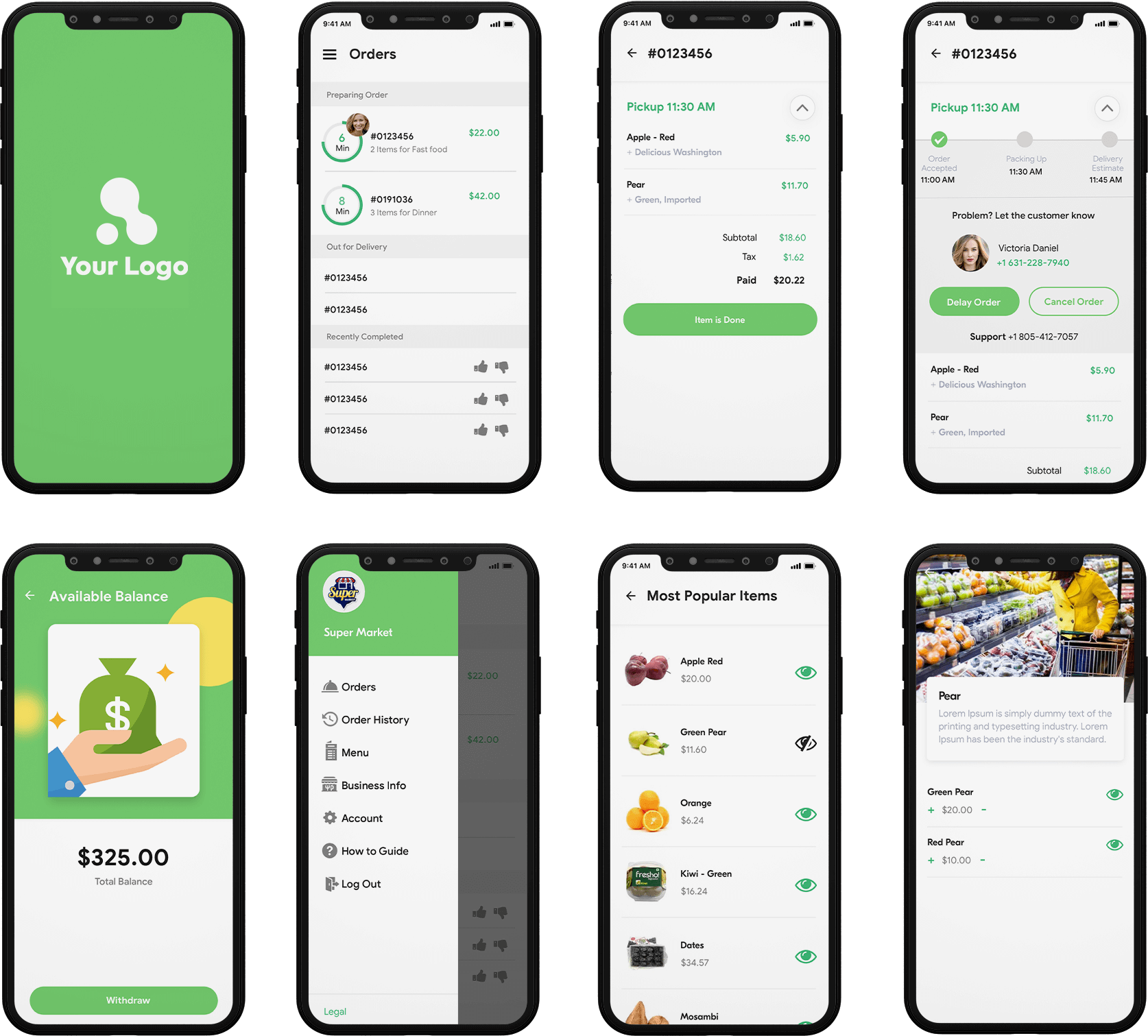 Our Nana Direct Clone App Package
For years we have been into delivering brilliant, intuitive, unique and engaging apps having great Nana Direct clone app source code with the help of which our esteemed clients have flourished successfully in their respective verticals. PeppyOcean's exceptional on demand grocery delivery solutions have united millions of customers with the supermarkets.
Customer App (Android & iOS)
Store Owner App (Android & iOS)
Delivery Boy App (Android & iOS)
Store Owner Web panel
Super Admin panel
Fully Functional Website
Billing Panel
Dispatcher Panel
Complete Source Code
100% Customizable
Technical Support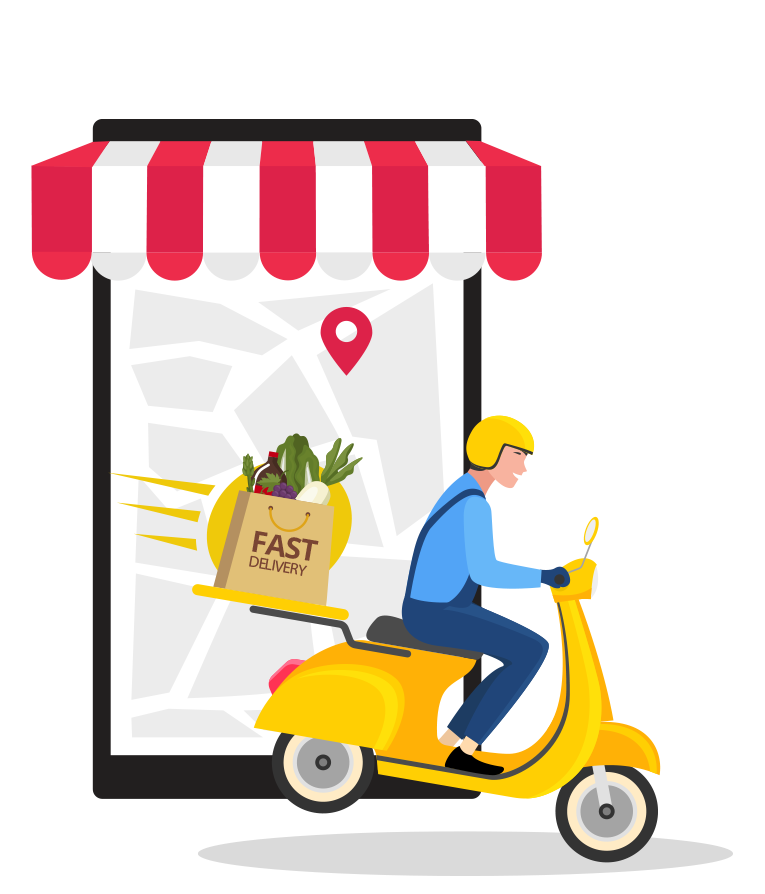 Our Nana Direct Clone App Development Process
Established with an objective to deliver business-standard Nana Direct clone app development solutions to our esteemed clients, we practice the best development process to develop an app tailoring the business needs that would aid them in enhancing their ROI.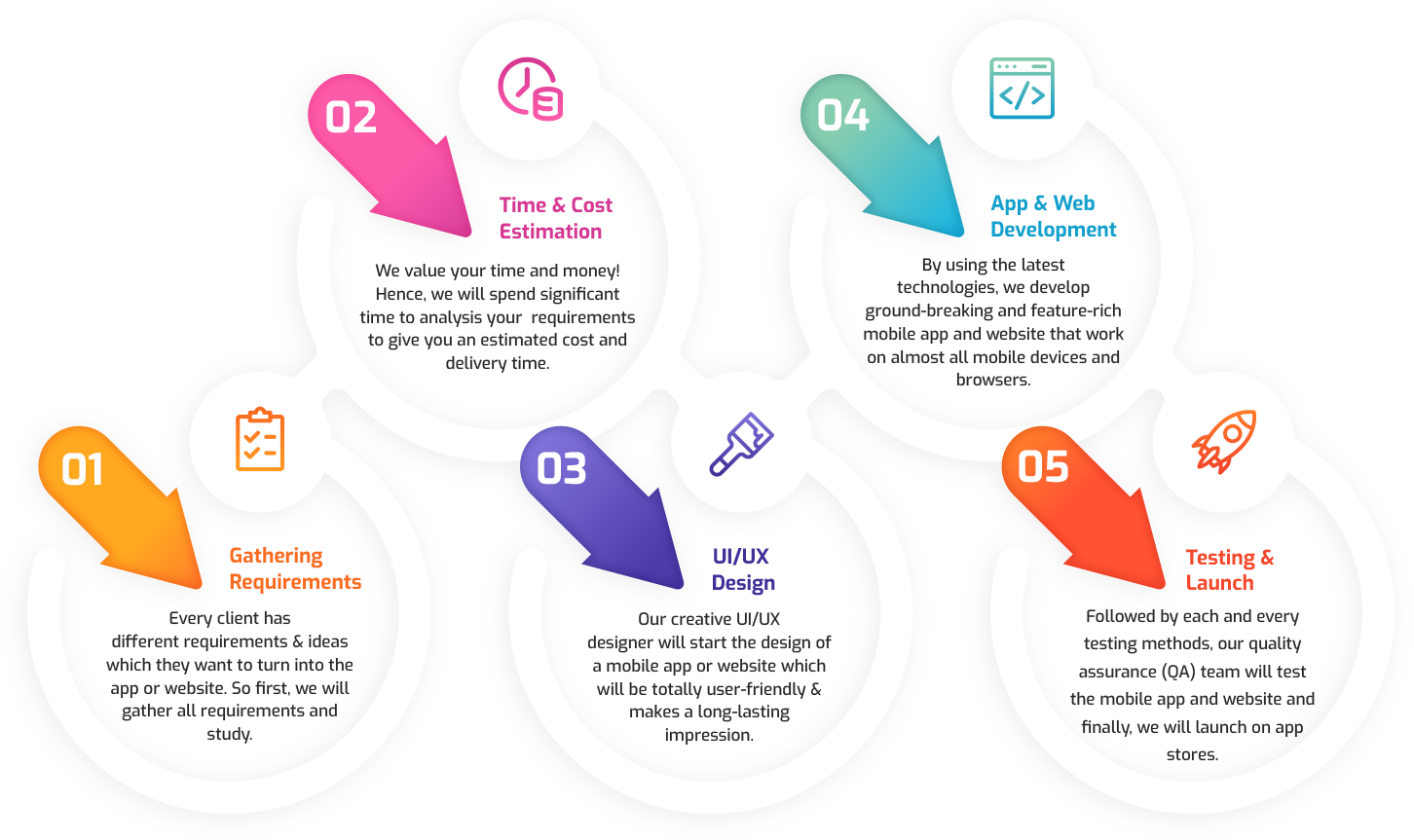 Our Technology Repository
Creating robust backend, responsive designs, dynamic Nana Direct clone app source code and user-friendly frontend everything is possible for our developers as they have a firm grip over all the technologies stack that are being put into practice for coming up with an exceptional final product.
Flutter
React Native
Kotlin
PWA
Swift
Java
Ionic
Firebase
Backbone.JS
Angular.JS
Vue.JS
Node.JS
MongoDB
PostgreSQL
Google Cloud
Amazon AWS
Innovative And Customized Other Clone Solutions
PeppyOcean is known for its commitment to clients. We are not specific to develop a particular Nana Direct Like apps, as we have the ability to develop other similar grocery clone apps that best fit your budget and business needs. We hold the competency to deliver the app according to the client's requirements.
Payment Gateway Offered
Don't restrict your customers by providing them with only one or two payment options. Paying preferences of two individuals have never been alike. Pick the most suitable ones from a bunch of popular payment options and integrate into your app.

Available in Brazil

Available in Turkey

Available in Kazakhstan

Available in Worldwide

Available in Worldwide

Available in Malasiya

Available in Worldwide

Available in Indoneisa

Available in Brazil

Available in India

Available in Worldwide

Available in India

Available in this Country

Available in this Country
UAE
Qutar
Egypt
Lebanona
Jordan
South Arabia

Available in this Country
Mexico
Ecuador
Venezuela
Colombia
Brazil
Chile

Available in this Country
Nigeria
Kenya
Ghana
South Africa
United States
Extra Features Of Our Nana Direct Clone App
Other than having general features in your app, you could benefit from your online supermarket tenfold if you adjoin some additional features to the existing ones. We have come up with some very useful and innovative features that could make your app a superior one in comparison to your competitor's app.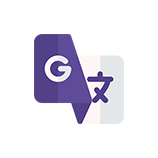 Multilingual
Be it LTR or RTL script, the app supports both and has more than five languages integrated enabling every user to access the app in the preferred language.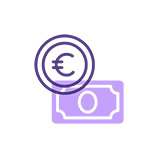 Multi-Currency
Along with the widely used currency, i.e. $, local as well as some other currencies are integrated making it easy for the users to view the product prices in the currency they want.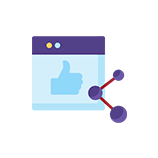 Social Sharing Button
Lets the customer share publicly about the offers or his experience just with a single tap on this social sharing button.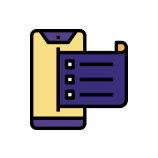 Loyalty Programs
Best medium for keeping the customers engaged by awarding them with digital awards that they can use in their next shopping.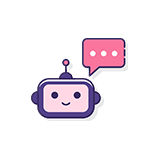 AI Backed Chatbots
Chatbots are set up so that basic queries of the customers are not left unanswered during situations when there is no customer care executive available.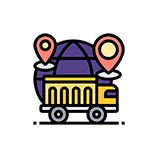 Multiple Address
Permitting the customers to add more than one delivery address, the customer can place the order from any part of the world.
Reputed Company With Happy Clients
PeppyOcean was established with a motto to deliver top-notch on demand app development services to our clients and we have been doing this since our inception. We have a long list of satiated clients that are very much contented with our services and keep sharing their success stories with us.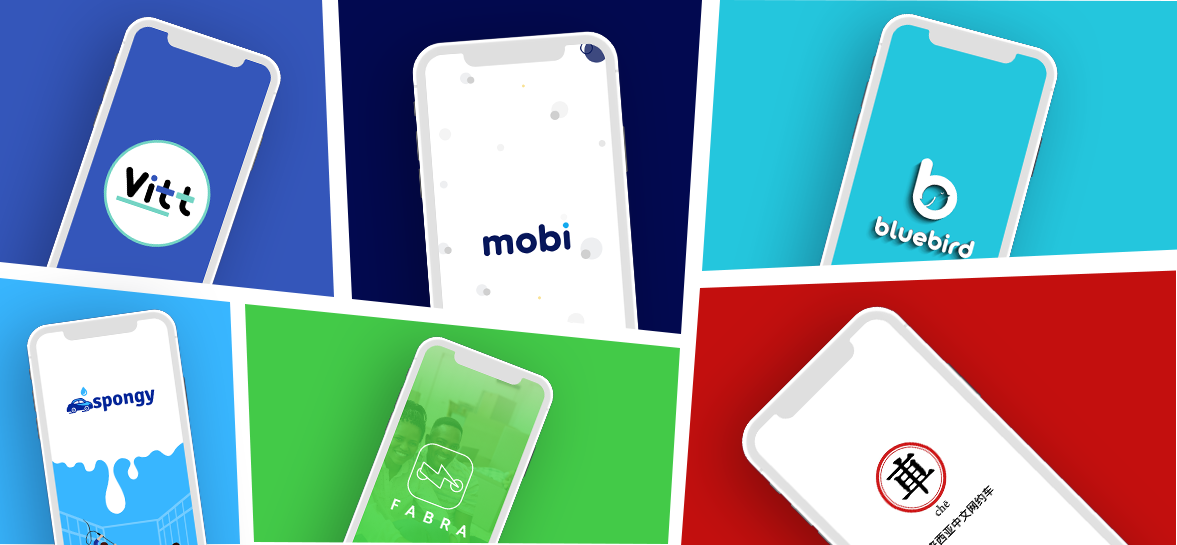 Richard Ling
Commitment to deliver regardless of the amount of time needed to completed the tasks.

Paola Baquero
They have a very complete team, where they attended each of my requirements and offered different solutions.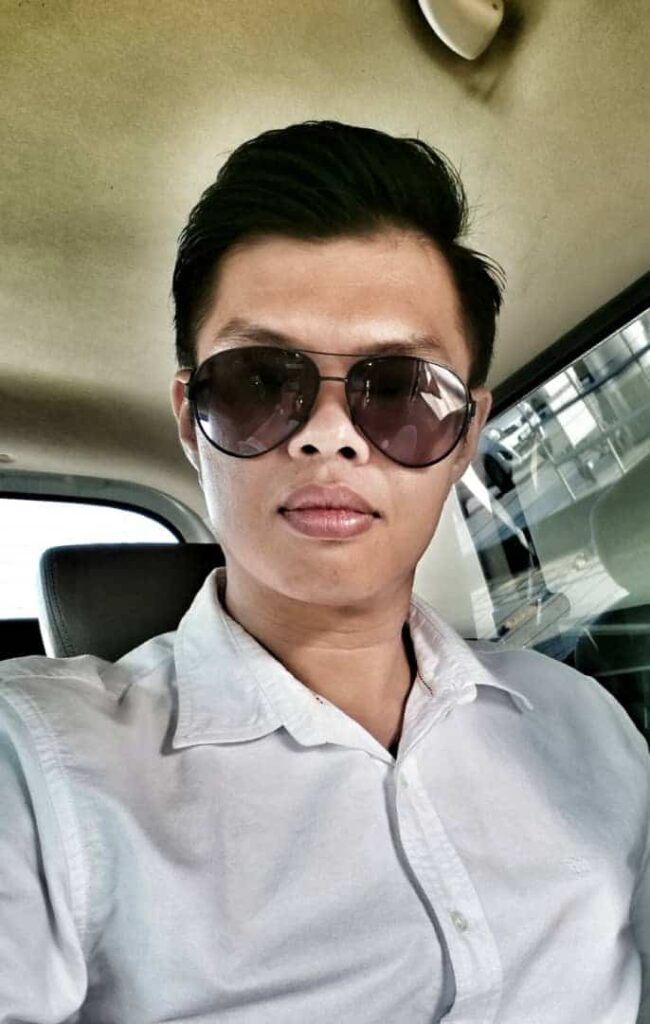 Andrew Yuen
They never fail me on all of our request and always complete the task according to time line.

Gourab Mukherjee
Extremely Reliable and a Hardworking team and good value for money

Faisal Al-Salem
Understand any requests even if we don't give a clear brief Very flexible team
BLOGS
We light the lamp of knowledge by spreading it. Sharing the knowledge we gain helps us enter deep insights and make meaningful transformations in the world around us. Look how we contribute towards a technologically better world.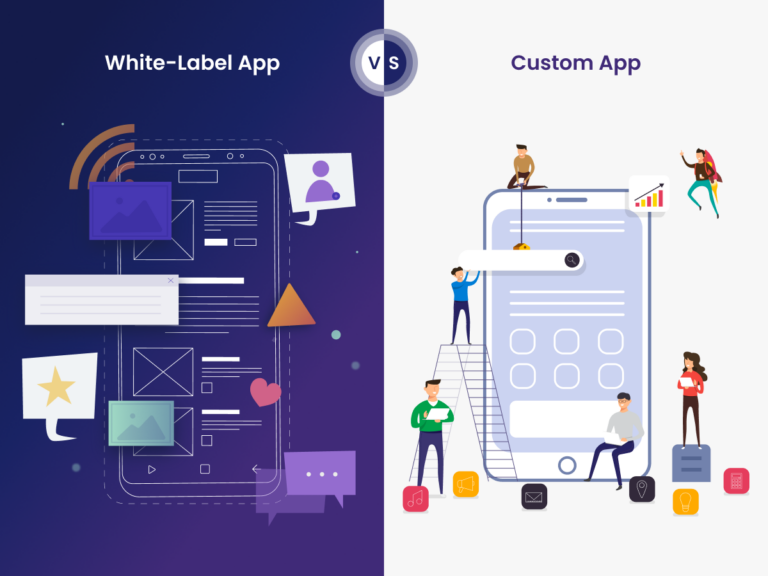 White Label App vs Custom App: Unveiling the Ri...
In today's fast-paced digital landscape, the choice between white label app and custom app is a pivotal decision that businesses must make when venturing into mobile application development. Both approaches
Continue Reading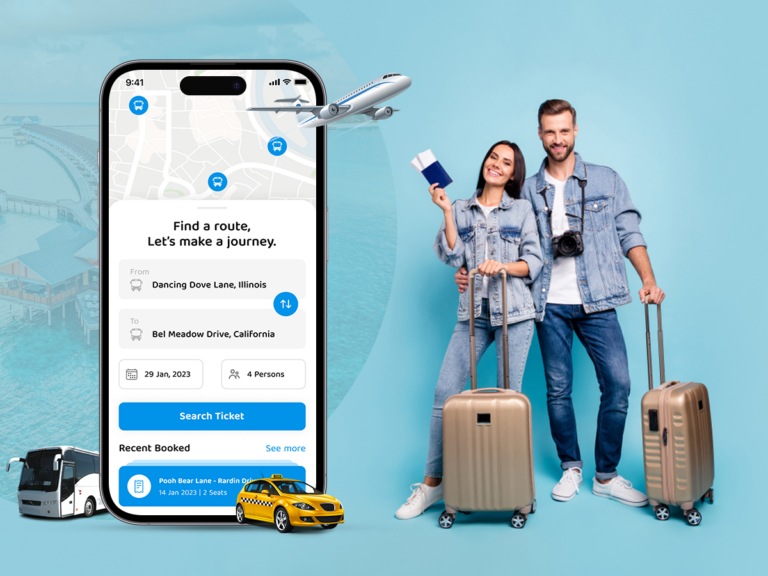 A Definitive Guide to Travel Booking App Develo...
Globally more and more travelers are opting for convenient and efficient digital solutions. As the world is moving towards a post-pandemic reality, travelers seek seamless travel experiences at their fingertips,
Continue Reading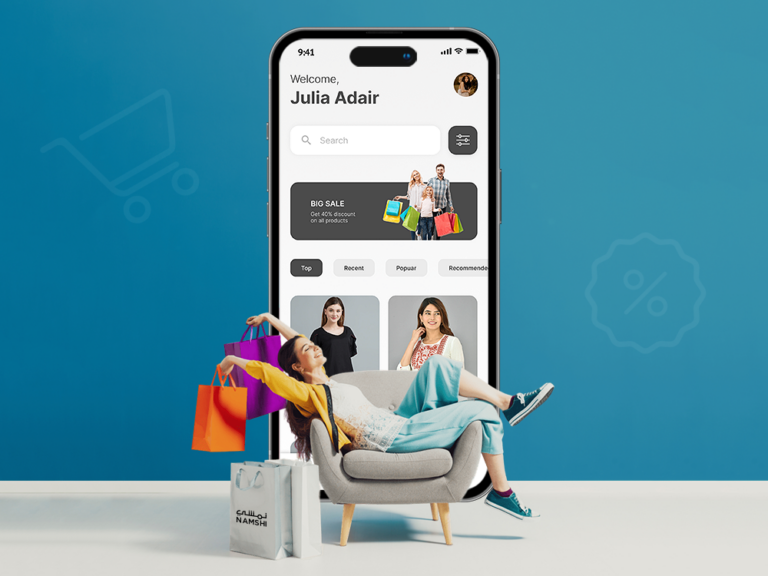 Estimate the Cost of Developing an eCommerce Ap...
eCommerce startup is a relatively new and booming trend in the business world today. If we consider how popular online shopping has become in recent years, it's no surprise that
Continue Reading