Loyalty Points
Loyalty points awarded to the customers for shopping and additional rewards given to when referred friend shops from the app.
Daily Offers
Promotional codes and daily offers can be received by the customers via Push Notification, email or SMS, which they can redeem while processing payments.
Secured Online Payment Options
With secured online payment options like credit/debit cards, Stripe, PayPal, etc. Customers can stay assured that their transaction details are safe from cyber threats.
Complete Information on Fresh Products
With a tap on the name or photo of the eatables, the customer can gain complete information about those items with reviews.
Why Go For Our Kibsons Clone App?
The escalating demand for Kibsons type apps has stimulated many grocery store owners and they are now switching to digital grocery stores from the traditional offline ones to serve their customers in a revolutionized way. Enabling the customers to access the online store with their fingertips, our customized Kibsons clone app has been loaded with user-friendly features. From an enormous range of pre-packed ready-to-eat items, and imported as well as processed poultry products and meat, the customers can select the required products and can add them simultaneously to the cart using the add-to-cart feature. The presence of multilingual options permits the user to use the app in the language with which he is more comfortable.
What Do We Offer With Our Kibsons Clone Script?
Getting delivered affordable and fresh vegetables and fruits is something like a utopian dream coming true and this could only be possible because of our strategically created Kibsons clone script. We offer you the pledge of being an owner of an incredibly fast loading application as we follow agile methodologies to carry out our every Kibsons like grocery delivery app development process.
Fast Development

We give life to your app dream rapidly by using fully-customizable widgets' rich set to build a native interface.

Superlative UI/UX Designs

Following the prototyping and wireframe approach, we give outstanding UI/UX designs to your app that would entice and engage your app users.

Clean Source Code

With suitable directive and commenting functions, we code clean Kibsons clone app source code that can be understood easily and changed when required.

Dedicated Support

Ensuring that your app performs smoothly without any bug or technical issues and you achieve maximum ROI, we provide you with dedicated support.
How Does Our Kibsons Clone App Works?
Coded and created with grandiose Kibsons clone app and state-of-the-art technologies and tools, each user app (app for customer, merchant and delivery man) and panel of our solution executes the entire grocery ordering and delivery process seamlessly without leaving any room for flaws and stumbling blocks.
Easy Registration

1

Search or Browse Stores

2

Search Products and Book

3

Confirm the Order

5

Receive the Order

6
Customers can easily signup or sign in through email id or mobile number. By doing so customers will get the OTP (one-time-password) to verify. Customers can also signup directly through their social media accounts such as Facebook, Twitter, etc.
After a successful login, he/she can able to see multiple grocery stores on the map. By clicking on the store icon or name, customers can check full details of the store like name, description, timing and all.
After selecting the store, customers can able to see available all grocery items along with details. The customer can also search for products manually and book the order.
There are multiple payment options available in the app such as credit/debit card, net banking, COD or through the in-app wallet.
After placing an order by the customer, automatic notification sent to the grocery store and store confirm the order, pack the order & give it to the delivery boy.
The delivery boy will pick the order from the grocery store & deliver it to the customer's location. Delivery boy can track the store as well as the customer location in his app. Also, customers can track the location of the delivery boy and estimated arrival time.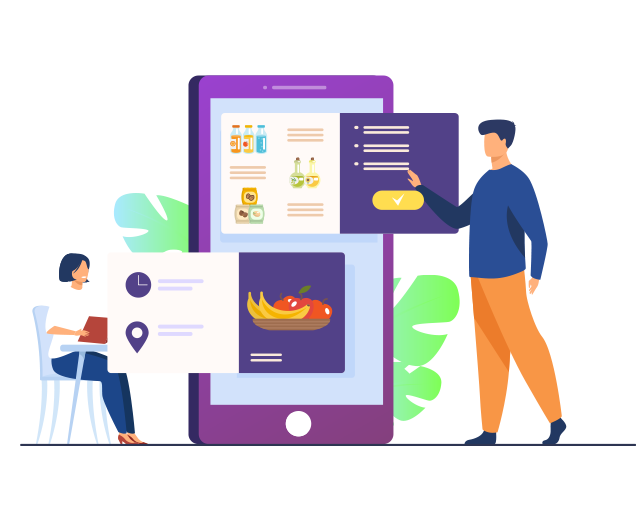 Customer App Features
People, who regularly shop for fresh vegetables and fruits, can find our Kibsons clone app very helpful as crafted using high-tech Kibsons like grocery delivery app. Via the app, the customer can choose for environment friendly packaging where they get deliveries in cartons instead of plastic bags.
Sign-up

Just by feeding some general information to get registered to the app, the customer can access the app in no time.

Search Nearby Store

On mentioning the location or delivery address, the app displays a complete list of all the nearby grocery stores.

Payment Options

With plenty of secured payment options, the customers can choose the most convenient payment mode.

Vouchers

With voucher features, the customer can keep a track on the vouchers that he has along with the expiry date and store information where the vouchers can be redeemed.

Update Delivery Address

The delivery address can be easily managed when the customer wants to get the deliveries at some different address.

Favorites

All those items can be marked and saved as favorites for which the customers shop frequently for quick and easy shopping in the future.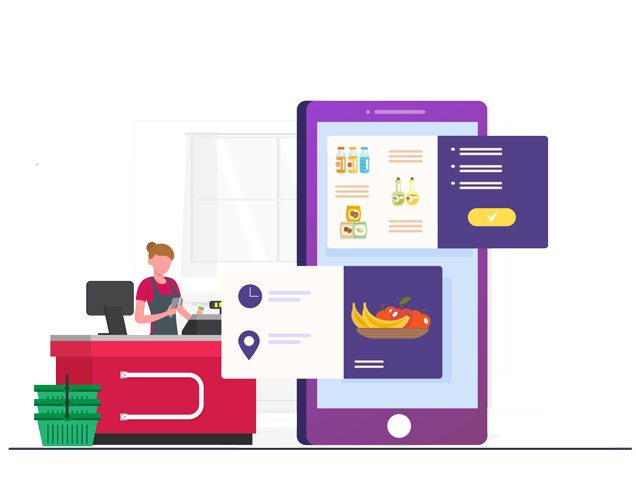 Store Owner App Features
Leveraging the power of incredibly fast performing grocery apps developed by means of suitable and competent Kibsons clone script, the app permits the store owner to quickly respond to the customer orders and update his online/offline status.
Order Alert

One of the most crucial features notifying the store owner on the arrival of fresh orders.

Order Details

Order details along with the delivery date and address, can be known instantly.

Automated Dispatch

Automatically assigns the orders to the nearest and available delivery guy.

Live Tracking

Making it feasible for the merchant to track the delivery boy and the order, this feature is simply awesome.

Order History

To ensure that all orders have been assigned properly and to view how many orders need to be assigned, merchants can take the help of order history feature.

In-app Chat/Call

Getting in touch with the customer and the delivery expert without sharing personal contact details is now possible.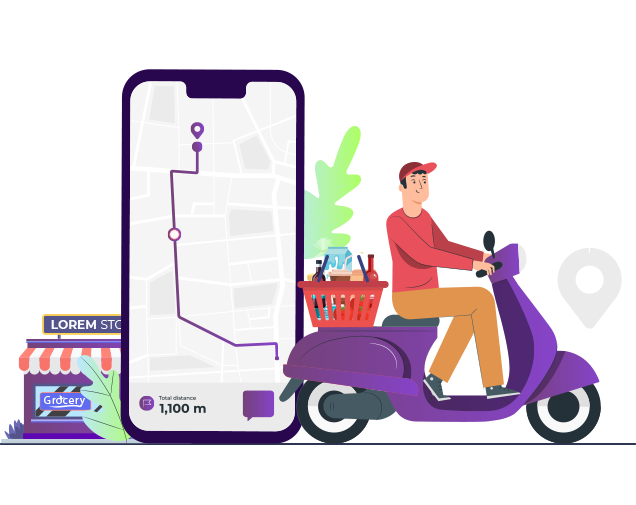 Delivery Boy App Features
To manage multiple orders successfully, for swift and fast delivery and to receive instant delivery alerts, our grocery delivery app with magnificent Kibsons clone script for delivery boys act as a savior with the help of which they can perform various tasks speedily and without any panic.
Delivery Alerts

With real time delivery notifications, the delivery person can get into action.

Availability

Availability can be marked with a tap on the button, in order to receive new order delivery notification.

Accept/Reject

On the basis of the availability, timing, location and interest, delivery boy can accept or decline the orders.

Route Optimization

The shortest and most efficient route can be retrieved for achieving faster deliveries.

Live Chat

All types of queries adjoined with the orders can be quickly fixed with live chat support feature.

SOS

Using SOS button, the delivery boy can get help on occurrence of any emergency or unfavorable situation.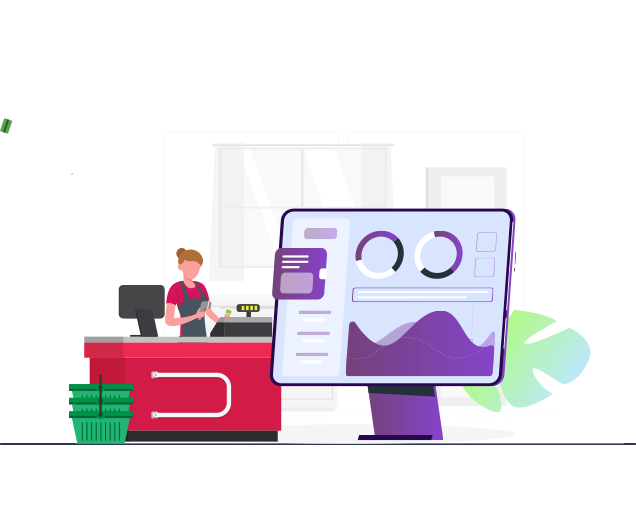 Store Owner Panel
Flexible and expressive UI of our solutions backed by terrific Kibsons clone app source code not only gives support to the store owner in simplifying and restructuring the store management activities, but also helps him in keeping a tab on the inventory stack and its movements for smooth running of the store.
Manage Profile

Profile can be kept updated all the time with the store name, address, products, and contact information to provide complete information to the customers.

Category Management

View, update, edit or add products into the categories and sub-categories for making the product search painless and uncomplicated for the customers.

Product Listing

Swiftly and quickly update, add or delete the products from the product list with availability, discounts offered and price.

Inventory Management

Monitoring sales of every product on a daily basis and updating the inventory whenever the products are delivered.

Manage All The Stores

From a single device and from a single place, the merchant can easily manage and view entire operation activities seamlessly.

Earning Details

To view the earnings earned for a particular day, week or a month, the merchant can take the help of this feature.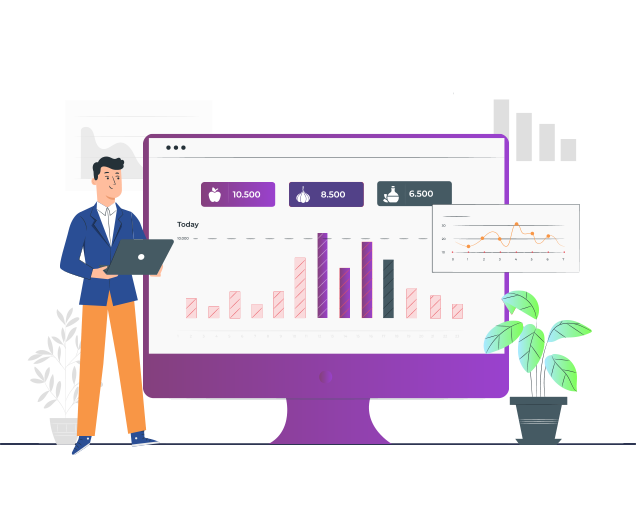 Admin Panel Features
With our substantial Kibsons clone app source code, an intuitive dashboard to visualize daily progress reports and earnings through the app in a single shot. Our Kibsons like apps assist the admin in taking care of entire business activities like managing users, orders, sending notifications, approving/disapproving new requests and many more rapidly and efficiently.
Manage Users

Incredible feature for managing each and every user from observing their profiles to editing and deleting (if required) them.

Payment Details

The admin can observe payment details along with which payment mode is being used maximum by the customers. Also, rate of commission and commissions paid to each registered service provider can also be scrutinized.

Coupons & Offers

For enhancing the customer experience, discount vouchers and coupons can be sent right away.

Reports

Advanced Analytical daily reports can be generated with a tap for getting better insights so as to make intelligent business decisions.

Dashboard

A single place from where entire order details like product, payment details and user can be managed in with any trouble.

Instant Updates

Send immediate notification regarding every order for efficiently streamlining grocery delivery processes.
Customer App Design
Customers can access their account, grocery stores and grocery items via Android application, web application and iPhone application. Also, our product displays all the featured stores on the basis of reviews and ratings received.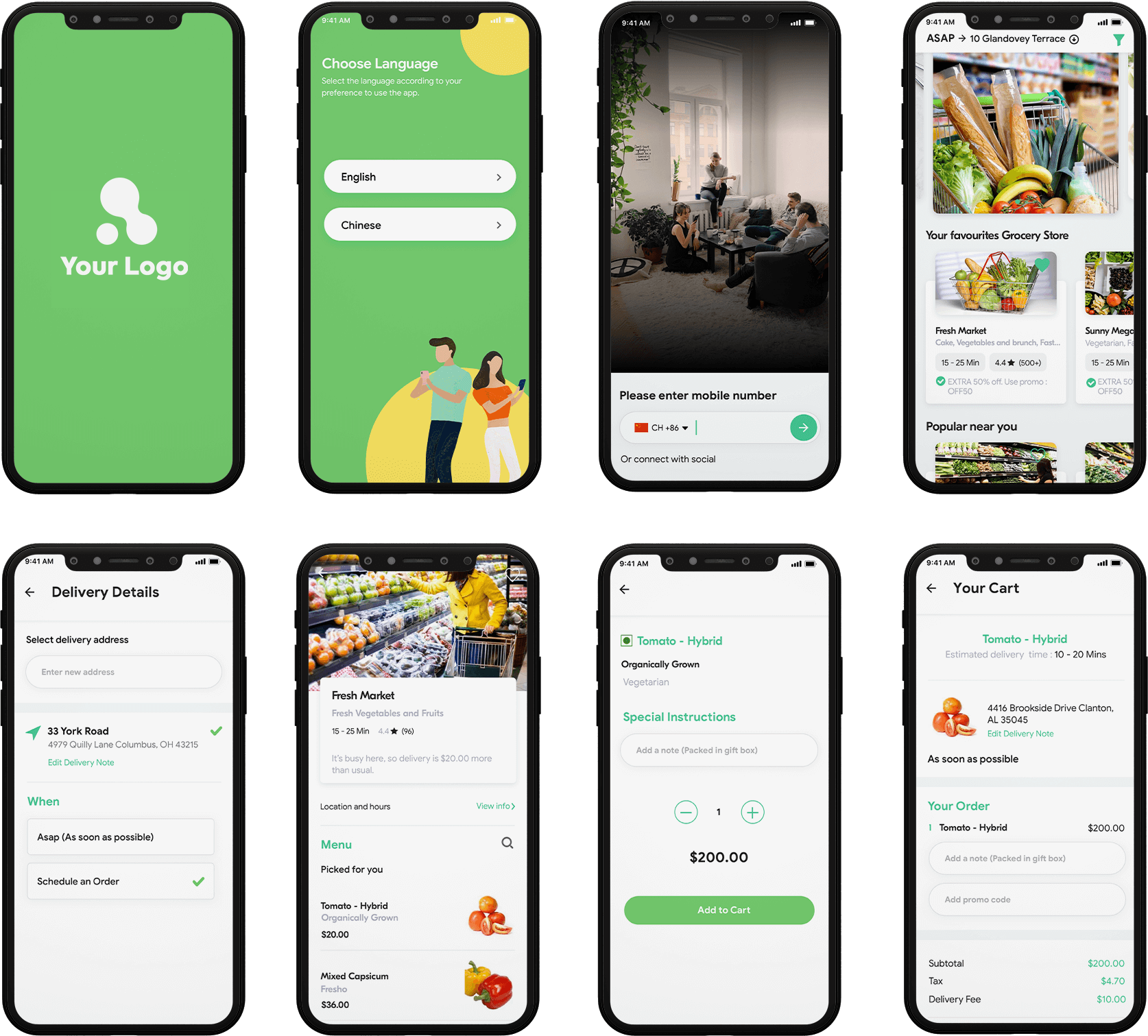 Delivery Boy App Design
Compatible with all mobile devices, your delivery partner can access the app through any device easily and all the features have been aligned appropriately; hence the driver needs to only scroll a little up and down to find a particular feature.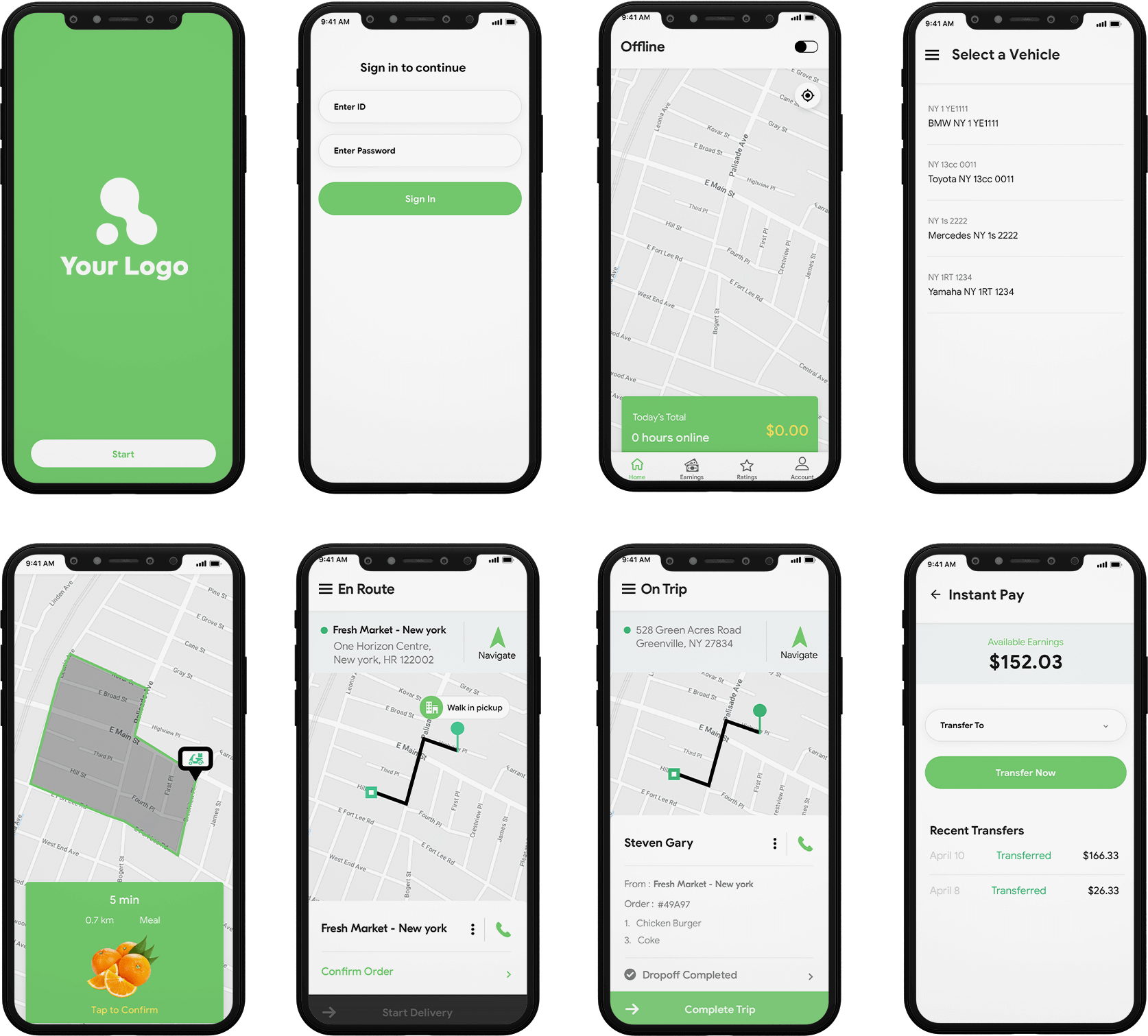 Store Owber App Design
Fully functional, customized and robust admin panels are being designed by our designers and developers so that from a single screen every single task related to the business can be managed without any annoyance.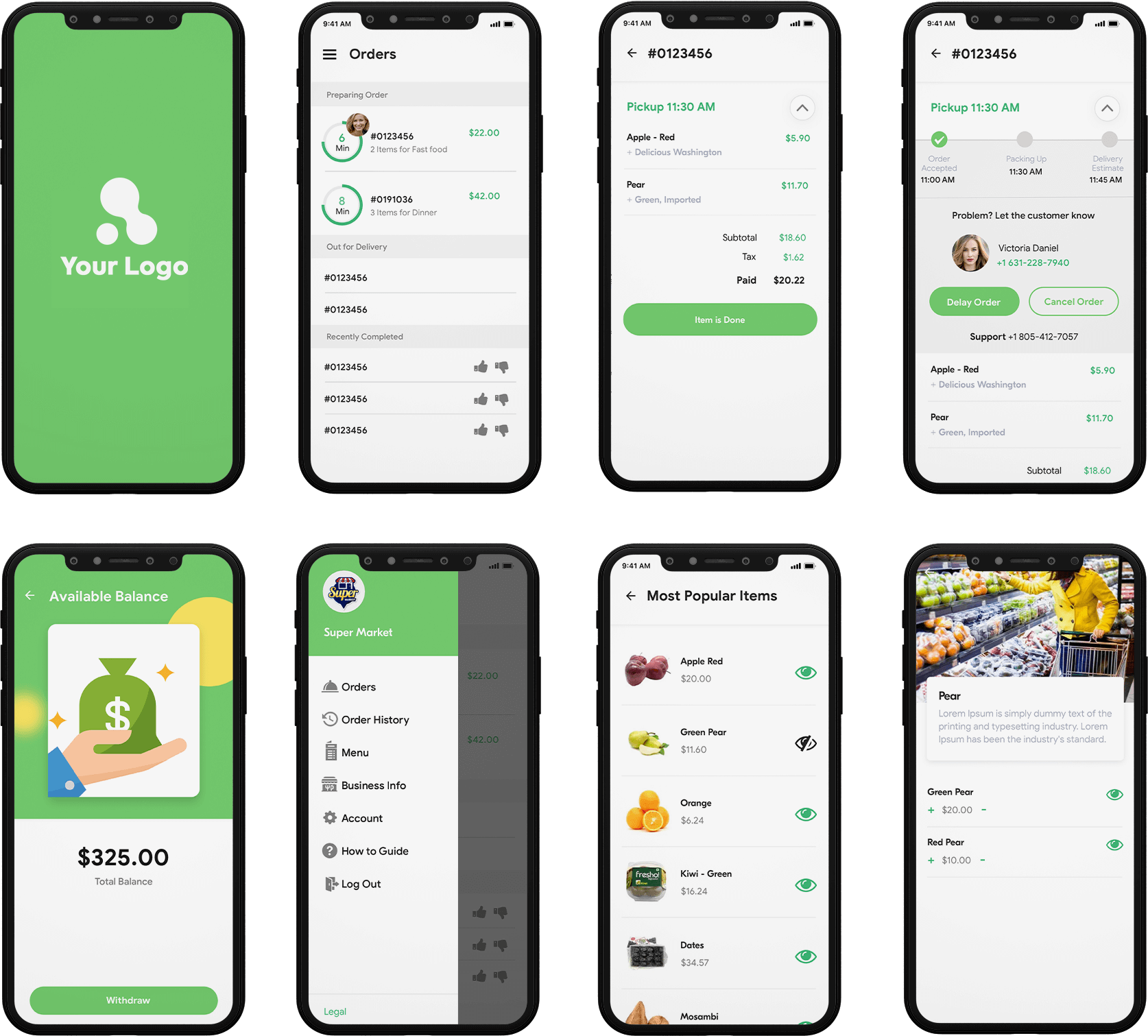 Our Kibsons Clone App Package
PeppyOcean, one of the most reputable Kibsons like grocery delivery app development companies, is into building attractive, natively compiled Kibsons like apps for desktop, mobile and web using a single codebase and provide below deliverables:
Customer App (Android & iOS)
Store Owner App (Android & iOS)
Delivery Boy App (Android & iOS)
Store Web panel
Super Admin panel
Fully Functional Website
Billing Panel
Dispatcher Panel
Complete Source Code
100% Customizable
Technical Support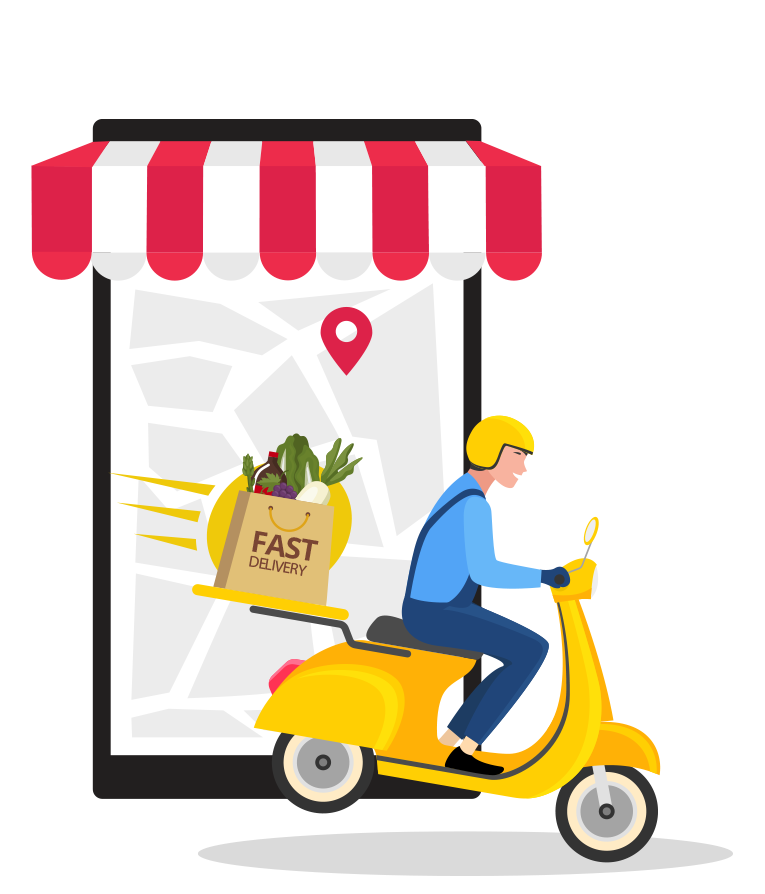 Our Kibsons Clone App Development Process
For developing interactive and robust apps the entire Kibsons clone app development task passes through our strategically planned development process facilitating our clients to empower their business on the digital marketplace.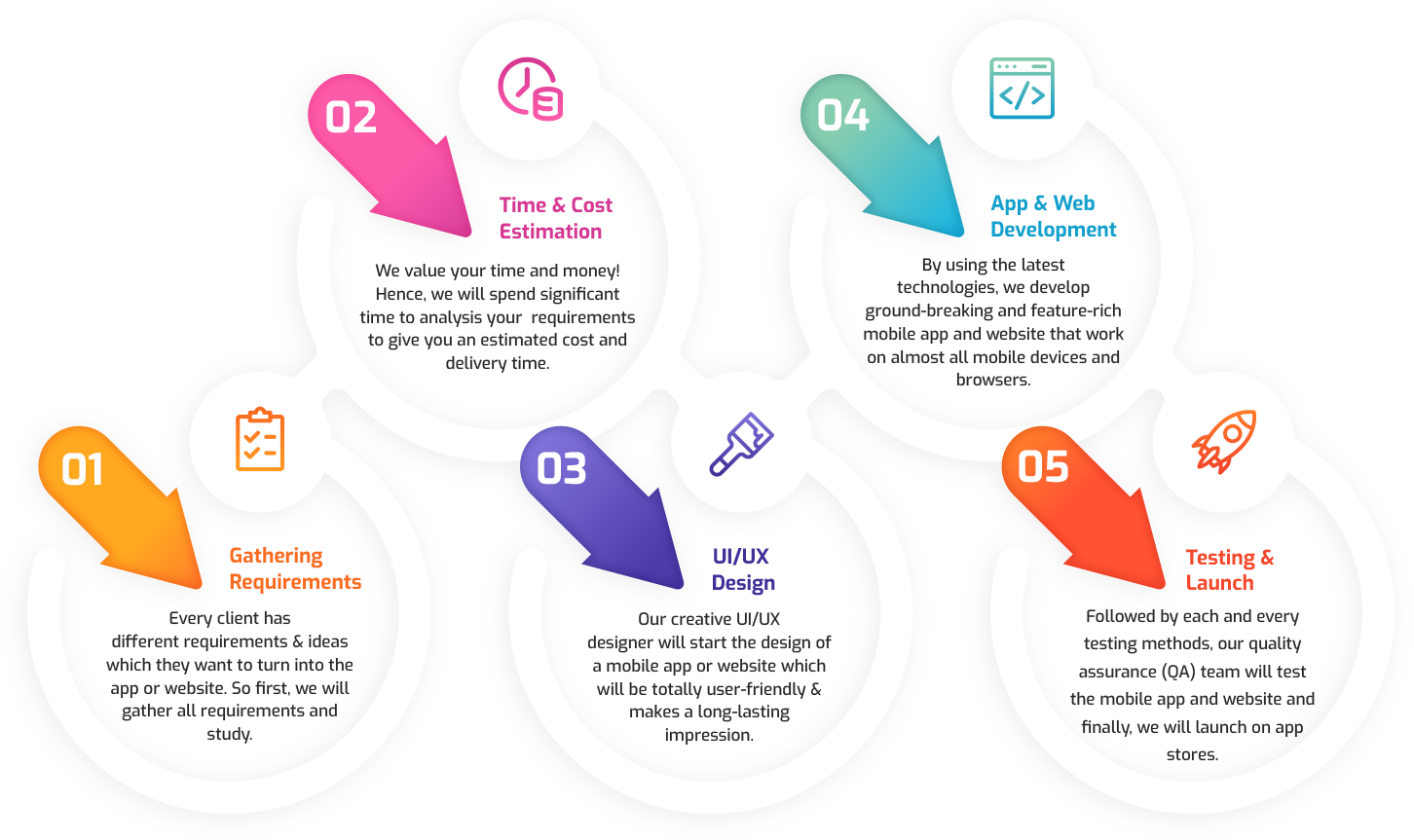 Our Technology Expertise
Implementing the most recent technologies we intend at developing unsurpassed Kibsons clone app development solutions coded with robust and secured Kibsons clone app source code so that our clients can take the pleasure of further business progress effortlessly. Innovative methods amalgamated with ML & AI and popular backend and frontend technologies like Flutter, React Natve, ReactJS, Node.JS, MongoDB, etc. make our solutions an exceptional one.
Flutter
React Native
Kotlin
PWA
Swift
Java
Ionic
Firebase
Backbone.JS
Angular.JS
Vue.JS
Node.JS
MongoDB
PostgreSQL
Google Cloud
Amazon AWS
Innovative And Customized Other Clone Solutions
PeppyOcean is open to working with new businesses and existing ones as well. Industry vertical never becomes the issue in our offered services. We have covered almost every industry vertical where we provide on-demand app development services. Scroll down to get more ideas about other similar Gibson-like apps.
Payment Gateways Offered
From the plethora of options available in context to payment gateways like Apple Pay, Android Pay, PayPal, Paytm, etc., you get complete flexibility to choose the ones which you feel like would be preferred by your vivid customers.

Available in Brazil

Available in Turkey

Available in Kazakhstan

Available in Worldwide

Available in Worldwide

Available in Malasiya

Available in Worldwide

Available in Indoneisa

Available in Brazil

Available in India

Available in Worldwide

Available in India

Available in this Country

Available in this Country
UAE
Qutar
Egypt
Lebanona
Jordan
South Arabia

Available in this Country
Mexico
Ecuador
Venezuela
Colombia
Brazil
Chile

Available in this Country
Nigeria
Kenya
Ghana
South Africa
United States
Extra Features Of Our Kibsons Clone App
With the help of the grocery app, the customers can get an ever-increasing variety of fresh meats, beverages, fruits, vegetables, and other food items from all over the continents. Our app enables the customers to make comparisons between vivid similar products and choose the best one.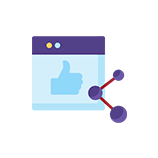 Sharing on Social Media
Boost your app's visibility by enabling your customers to share about your app on social media pages with a single click on this feature.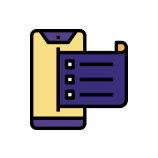 In-App Advertisement
Using this feature, the owner can show ads of different brands and earn an additional income for every click on the advertisement.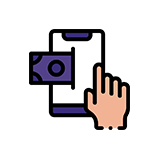 ital Wallet
A feature that saves debit/credit card info for facilitating the customer to process contactless payments securely and immediately.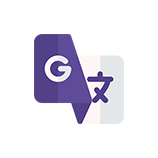 Multilingual
For reaching more markets as well as for delivering a personalized shopping experience to the customers, the app integrates more than 5 languages.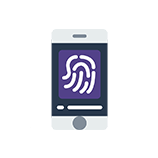 Face Id & Fingerprints
Just by roving the Smartphone across the face or just by placing a finger on the dedicated area on the Smartphone, the user can access the app instantly.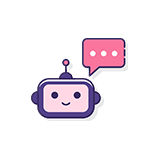 Chatbots
From this feature, you can respond immediately to your customer's issues and provide them with answers automatically.
Reputed Company With Happy Clients
PeppyOcean was established with a motto to deliver top-notch on demand app development services to our clients and we have been doing this since our inception. We have a long list of satiated clients that are very much contended with our services and keep sharing their success stories with us.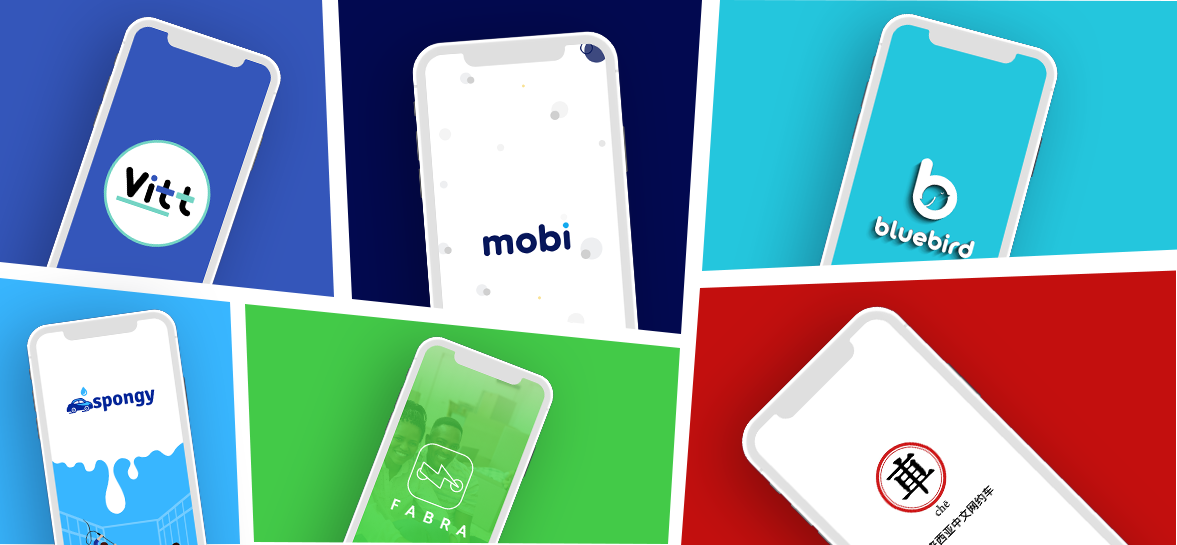 Richard Ling
Commitment to deliver regardless of the amount of time needed to completed the tasks.

Paola Baquero
They have a very complete team, where they attended each of my requirements and offered different solutions.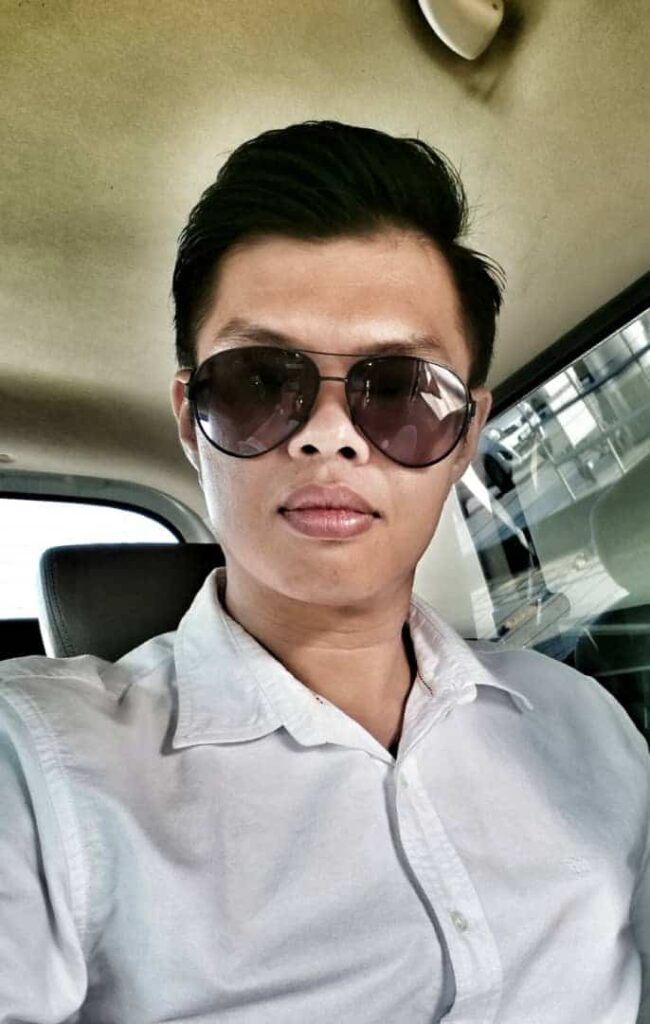 Andrew Yuen
They never fail me on all of our request and always complete the task according to time line.

Gourab Mukherjee
Extremely Reliable and a Hardworking team and good value for money

Faisal Al-Salem
Understand any requests even if we don't give a clear brief Very flexible team
BLOGS
We light the lamp of knowledge by spreading it. Sharing the knowledge we gain helps us enter deep insights and make meaningful transformations in the world around us. Look how we contribute towards a technologically better world.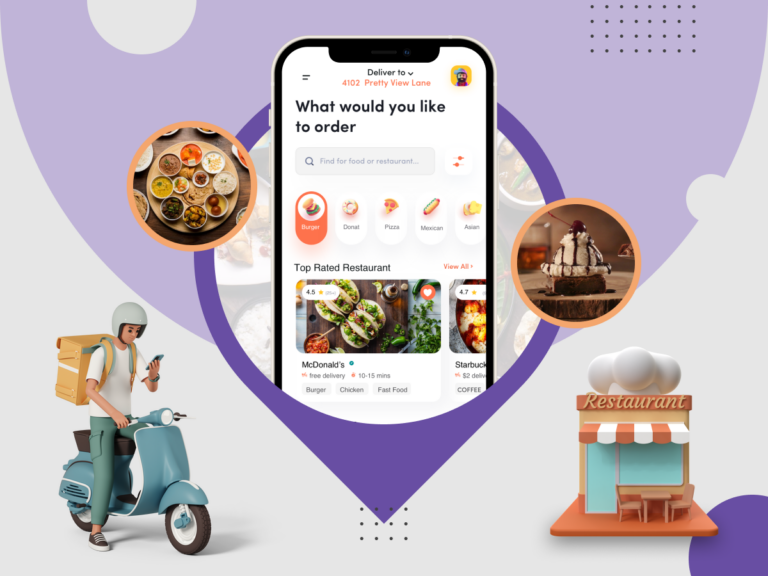 Top 11 Mobile App Ideas For Restaurant and Food...
In today's digital age, mobile apps have become an indispensable tool for businesses of all sizes, and the restaurant and food industry is no exception. A well-designed and implemented mobile
Continue Reading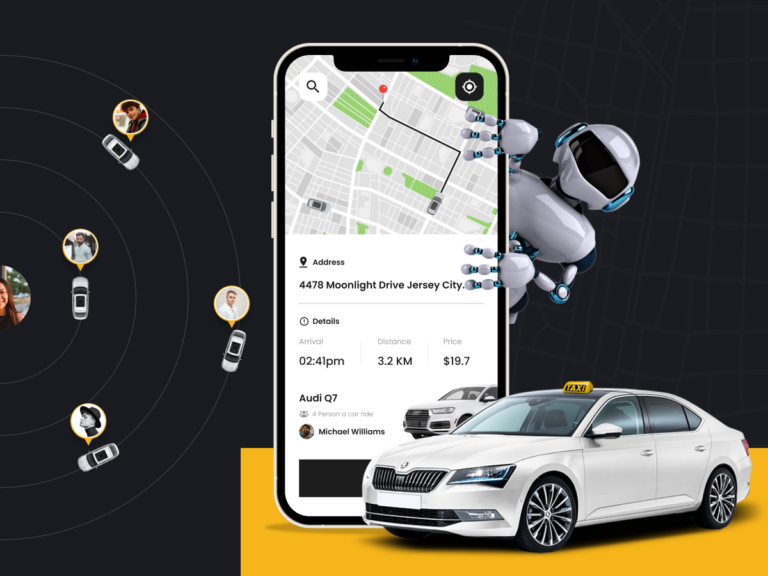 AI-Powered Taxi App Development: A Complete Guide
Artificial Intelligence (AI) plays a vital role in today's mobile app development industry. This advanced technology not only enables mobile app developers to build innovative applications but also enhances the
Continue Reading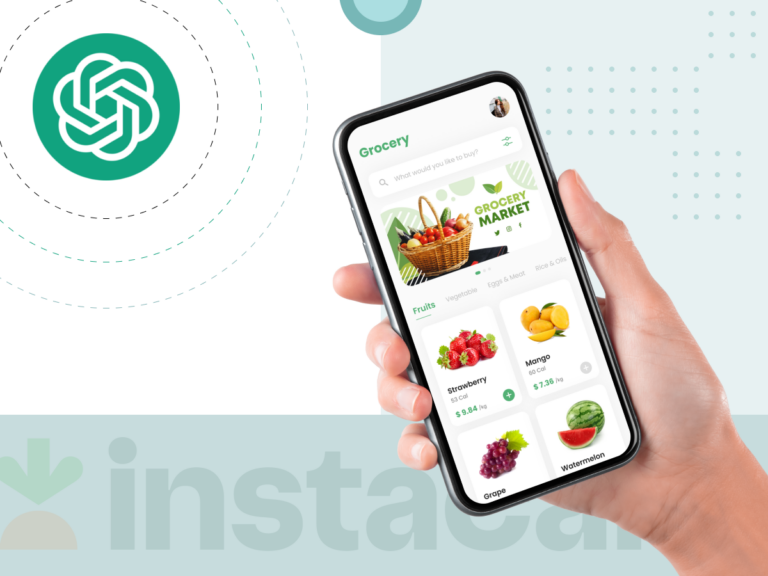 Guide to Build ChatGPT-Powered Grocery App Like...
In today's digital world, customers demand instant gratification when it comes to their shopping needs. With the rise in popularity of AI-powered conversational agents, it's no surprise that businesses are
Continue Reading