An Eminent On Demand Laundry App Develoepment Company
To make life still more simplified, laundry businesses are connecting their customers through digital platform with the aid of mobile app. It brings the wide variety of laundry services to customers just at the ease of a click. Being best on demand laundry app development company, we provide scalable and ready-made Uber for laundry app as per client's requirement.
Our uber for laundry app is revolutionizing laundry services with exemplary features that not only enhance the service provided by laundryman but also meet users' real-time laundry washing requirements. With the ease of in-built features of our laundry service app development, customers can sit back and relax as they can at a click set a schedule for washing clothes, ironing and dry cleaning on demand just at a tap.
If you have a laundry business, seeking to increase customers and generate more revenue, then taking the business online is a next-gen step. Transforming your business to a digital market by developing on demand laundry app makes you available for the customers in the city boosting your orders and returns.
Dedicated App Panels

On demand laundry services app users and laundrymen get a dedicated panel for them, provided with the best features.

Advanced Search

With the help of the advanced search, users can easily search laundries on the laundry service app through keyword-based search or location-based search.

Scheduling

It is easy for users to set up a laundry pickup request for a later date or time with this dry cleaning service app. It is highly beneficial when the user is not available.

Tracking

With this feature, users can track the location of the pickup boy, the status of the bundle picked, washed, and dry cleaned or delivered in the laundry service app.

Set Multiple Prices

Laundry owners or Admin can profusely set various prices for different clothes, bundle sizes, areas of service, and other aspects in the wash and dry service app.

Split Payment

With this special functionality, users can simply split payments and pay individually. This spit payment infused in on demand laundry app is offered between more than one person.
How Does Laundry Services App Works?
With our result-oriented laundry app source code, we take your business to new heights. From easy booking, pick-up and delivery at doorstep, to selecting the detergent and type of washing system, the Uber for laundry app does the entire work as per the customers' requirements. Here is the workflow of our laundry clone app.
Sign Up or Log In

1

Search Nearest Laundere & Send Request

2

Accept/Reject Request

3

Order Delivered

5

Rate and Reviews

6
Customers can easily sign up through the app via email or their mobile numbers or can directly login through social media accounts such as Facebook, Twitter, etc.
After login, the customer can locate the nearest launderer utilizing the application and can place an order. Also, schedule a favorable time for pickup.
The laundry man can either accept or reject the request based on their availability. If the request accepted, within some period of time, after the order is placed, a delivery boy picks up the clothes and takes them to the laundry.
After finish the job, customers can pay via multiple payment options available in the application such as credit/debit cards, in-app wallets, or COD.
After the order has been processed, a professional staff washes dry and irons the clothes. When the clothes are ready, the service provider delivered back to the customer at an appointed time.
Customers can rate the laundry service provider based on the experience & service they got and also give valuable feedback. The launderer can also rate and review the customer.
Customer App Features
Robust and scalable laundry apps are created to offer complete convenience to your customers. The easiest way to do laundry is to use on demand laundry app development services. Inbuilt with exclusive features and high-end user interface, an on demand laundry services app makes the ordeal of clothing washing vanish in a click.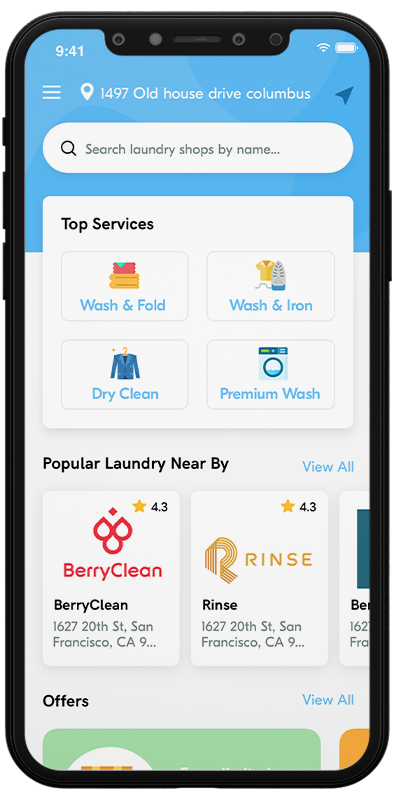 Register

The feature offers to register easily just with a few basic details. Users can quickly sign up using social or email account details to the laundry app.

Laundry Service

The app allows users to quickly search for their nearby laundry service providers in their nearby current locations.

Select Laundry Store & View Price

It enables users to select the store from where they want to get any laundry service at the most competitive price.

Pickup & Delivery Date

Users can easily select the service requesting a pickup date and selecting the delivery date after checking on the prices.

Tracking

With Google Maps infused into the laundry app source code, users can easily track the laundryman and get the status via GPS.

Order Status

This feature helps users to view where their order is at present. Whether it is in a process, or in transit for the delivery, it is easy to view and check.
Laundry Man App Features
The simple functioning of the laudry man enables every laundry men to access the app with ease. Enhanced with various features for meeting varied laundry services, this app offers imperative dry cleaning solutions to a huge customer base.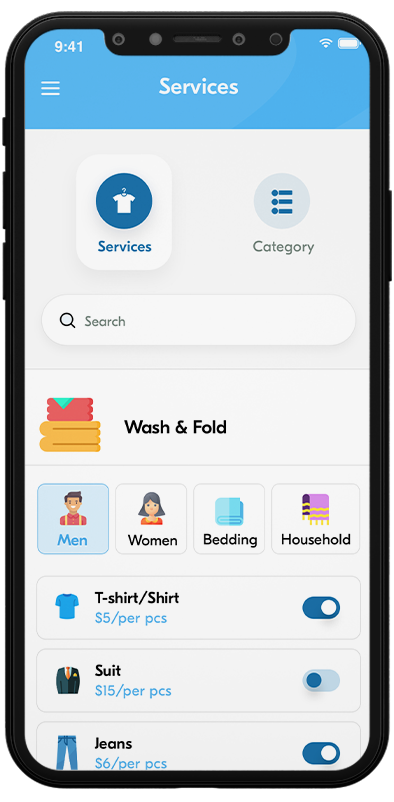 Sign Up

Looking to join the league of laundry man, he can easily sign up just with few simple steps. Providing basic information like name, address, location, etc.

Order Request

With this functionality, a laundry man can view the service request of the customers. They can easily view the location of the request made whether nearby them or not.

Accept/Reject Order Request

Based on their decision, the laundry service provider can either accept or reject the order request. It depends on them how they want to address the request.

Manage Laundry Charges

On demand laundry mobile app service provider has complete authority to set the prices according to their service.

Manage Offers & Discounts

With the ease of this feature, a laundry man can handle the offers and discounts for their service reviewing the other laundry service providers.

Review & Ratings

Laundry service providers can improve their performance by looking at the reviews and ratings provided by their customers.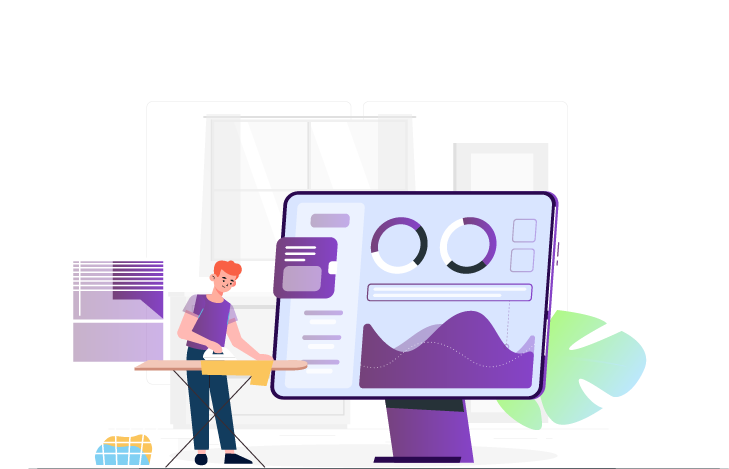 Admin Panel
Laundry app is one such addition that makes life simplified. Where customers are looking for a full chain of services for washing, Uber for laundry app brings the complete solution. Laundry services app is equipped with a fully functional panel for handling various things from managing laundry man requests to accepting customer service orders.
Management of LaundryMan

Easily helps to manage the activities of the laundryman under the admin panel.

User Management

This special module helps to manage all the activities on uber like laundry apps easily.

Laundry Category Manager

The admin panel helps manage the varied categories of different kinds of products and services, and each category has a manager.

Manage Commission

With this section, the Laundry service app can effectively manage the commission of the users and payment of the partners.

Content Management System

All the required content delivered to users and service providers is managed and maintained to track under the admin panel.

Analytics

The admin has the functionality to track the total number of users, active users, and service partners to maintain the data for future business growth prospects.
Customer App Design
Your customers can choose laundry services that suit their preferences. Let them choose between only washing, only ironing and both with just a tap and compare the rates for different laundry services.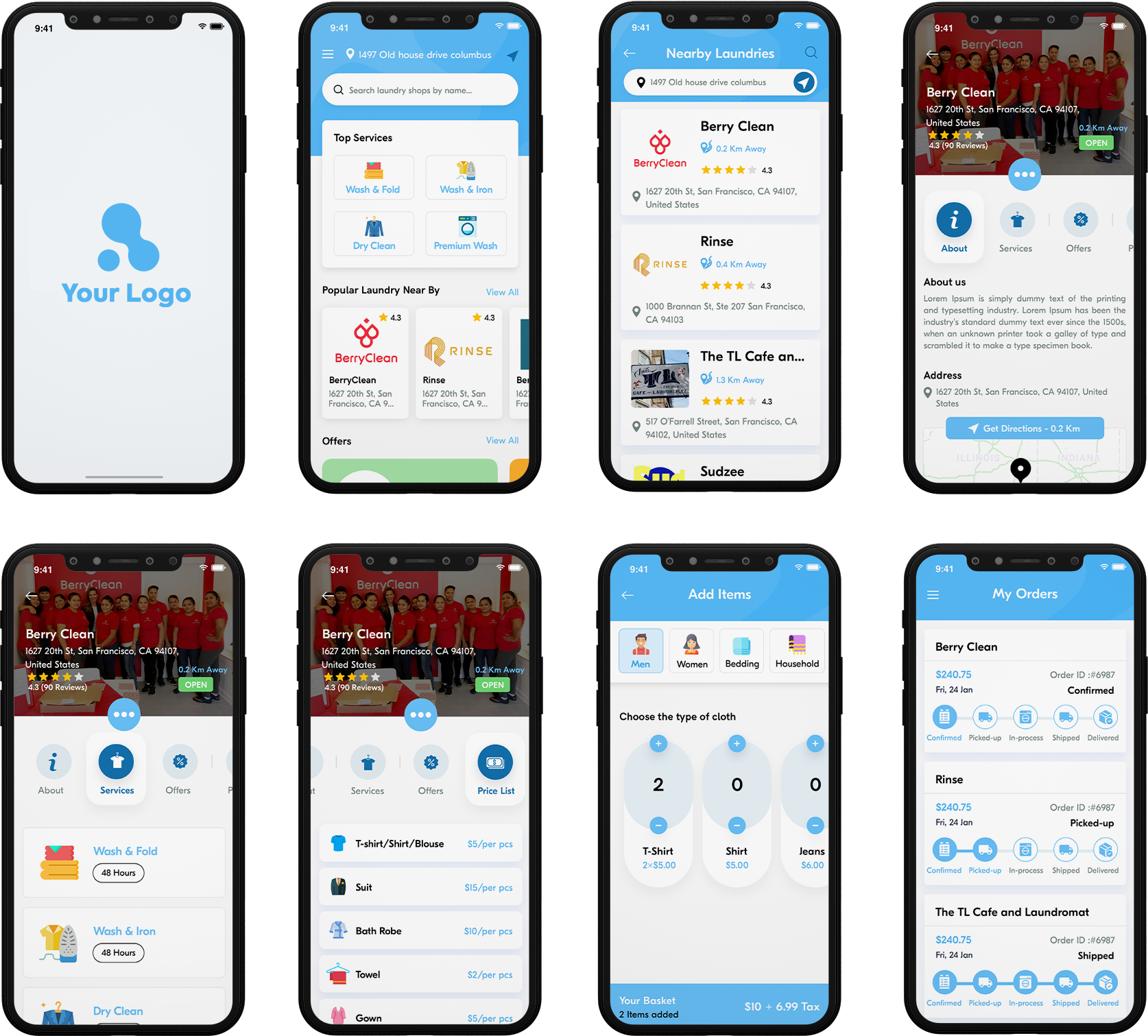 Laundry Man App Design
Our laundry man app helps you automate your entire laundry business. Using the powerful and advanced features backed by the latest technology, laundry man can manage your every user, payments and earnings everything from a palm-sized screen.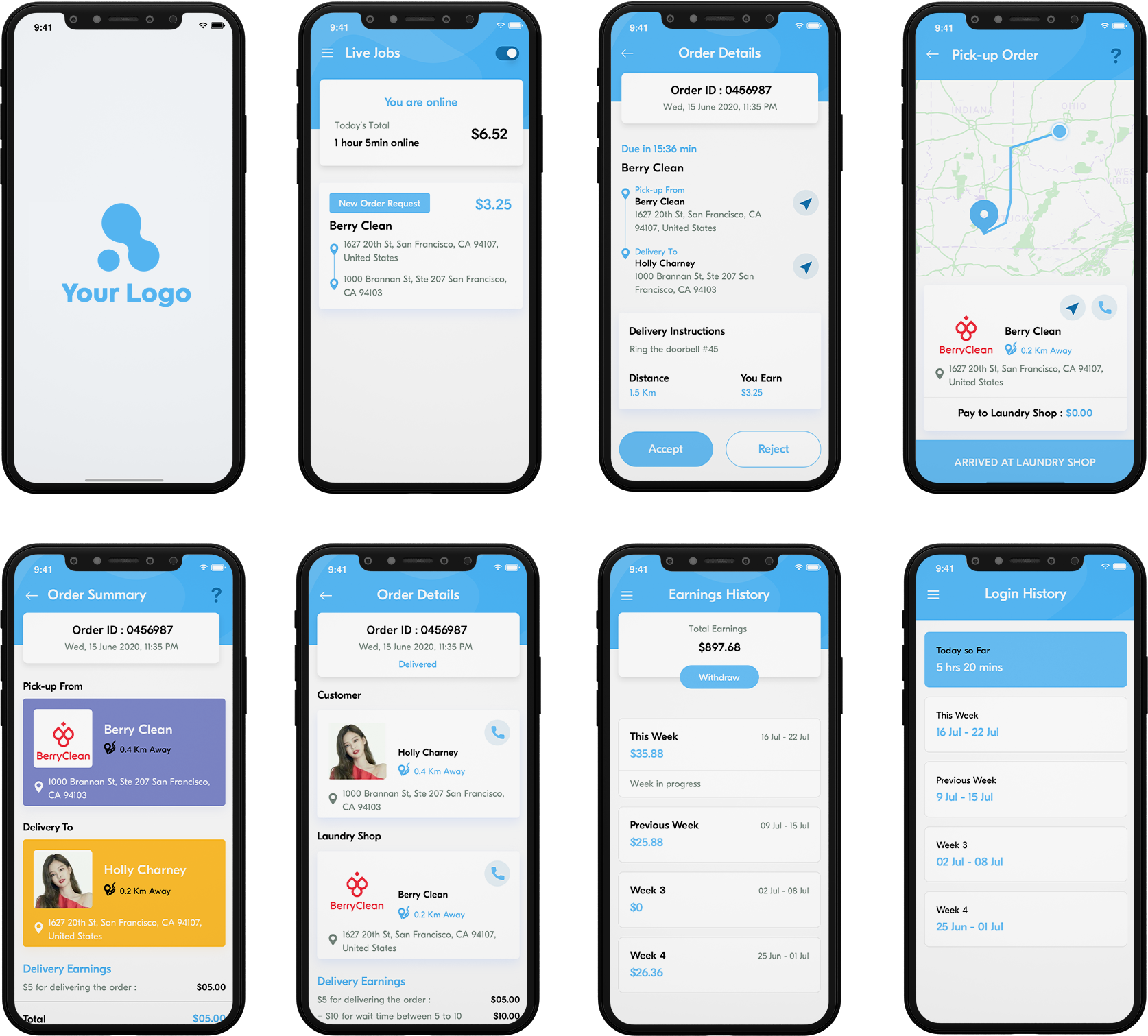 Delivery Boy App Design
With all the necessary features embedded into the app, delivery boy can get instant notifications, manage their orders according to their availability and generate and view daily reports.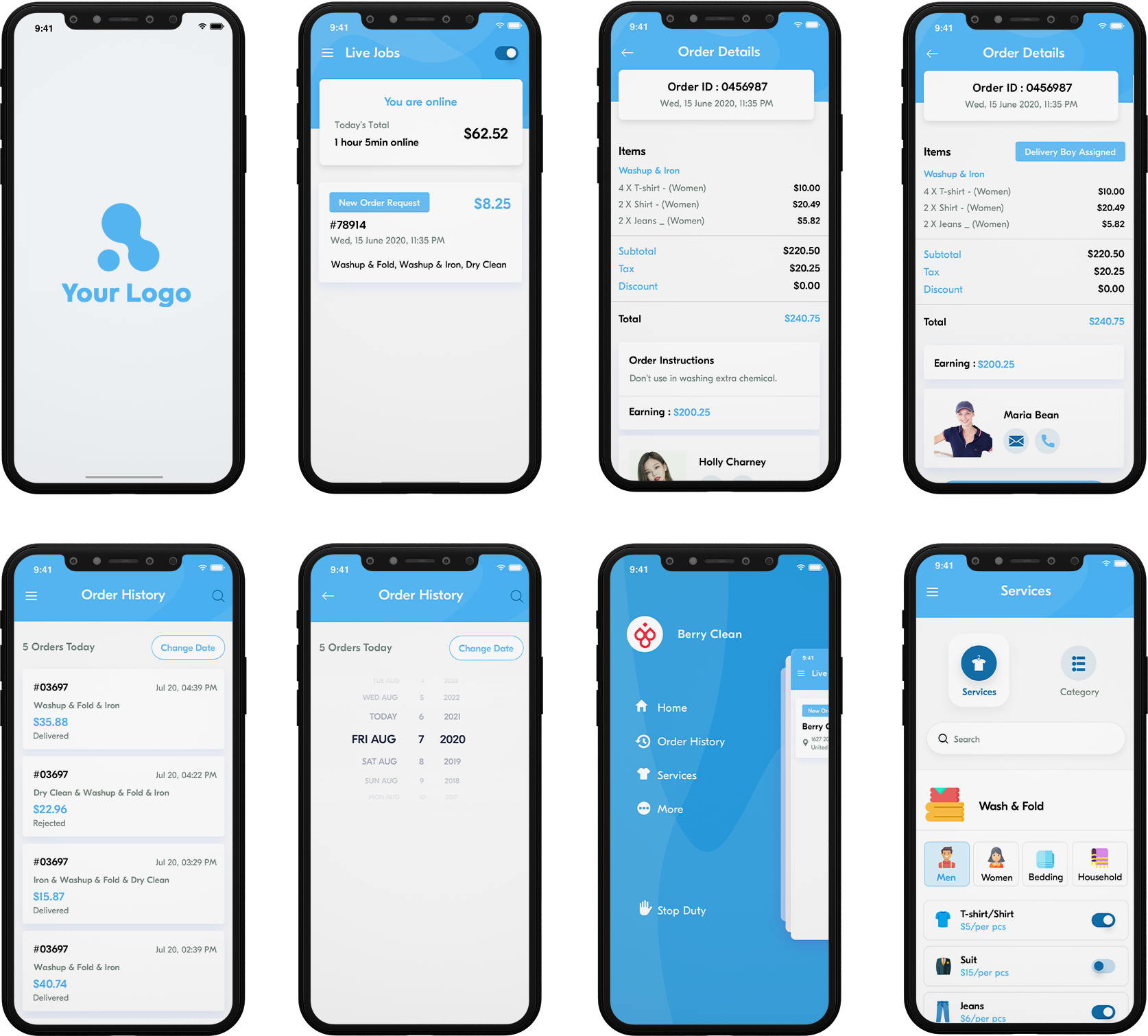 What We Deliver
To make the on demand laundry app run smoothly without any hassles, we add in various parameters, modules, and add-ons. With different panels in the laundry app, it becomes easier at both ends to meet receive and provide the services.
Customer iOS/Android APP
Laundry Man iOS/Android APP
Delivery Boy iOS/Android APP
Full Functional Website
Customer Web Panel
Launry Man Web Panel
Billing Panel
Super Admin Panel
Full Laundry App Source Code
6 Months of Free Support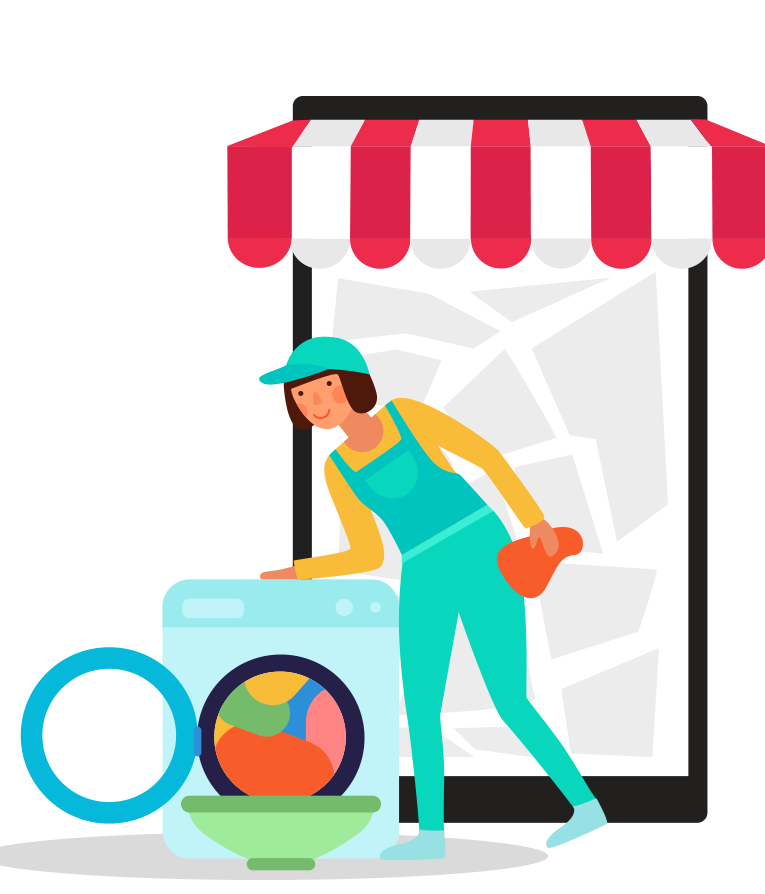 Our Laundry Services App Development Process
Being a professional on demand laundry app development services provider, we utilize the best tools, latest technologies along while implementing agile and scrum methodologies; we create a functional laundry app development process that helps to deliver projects in time.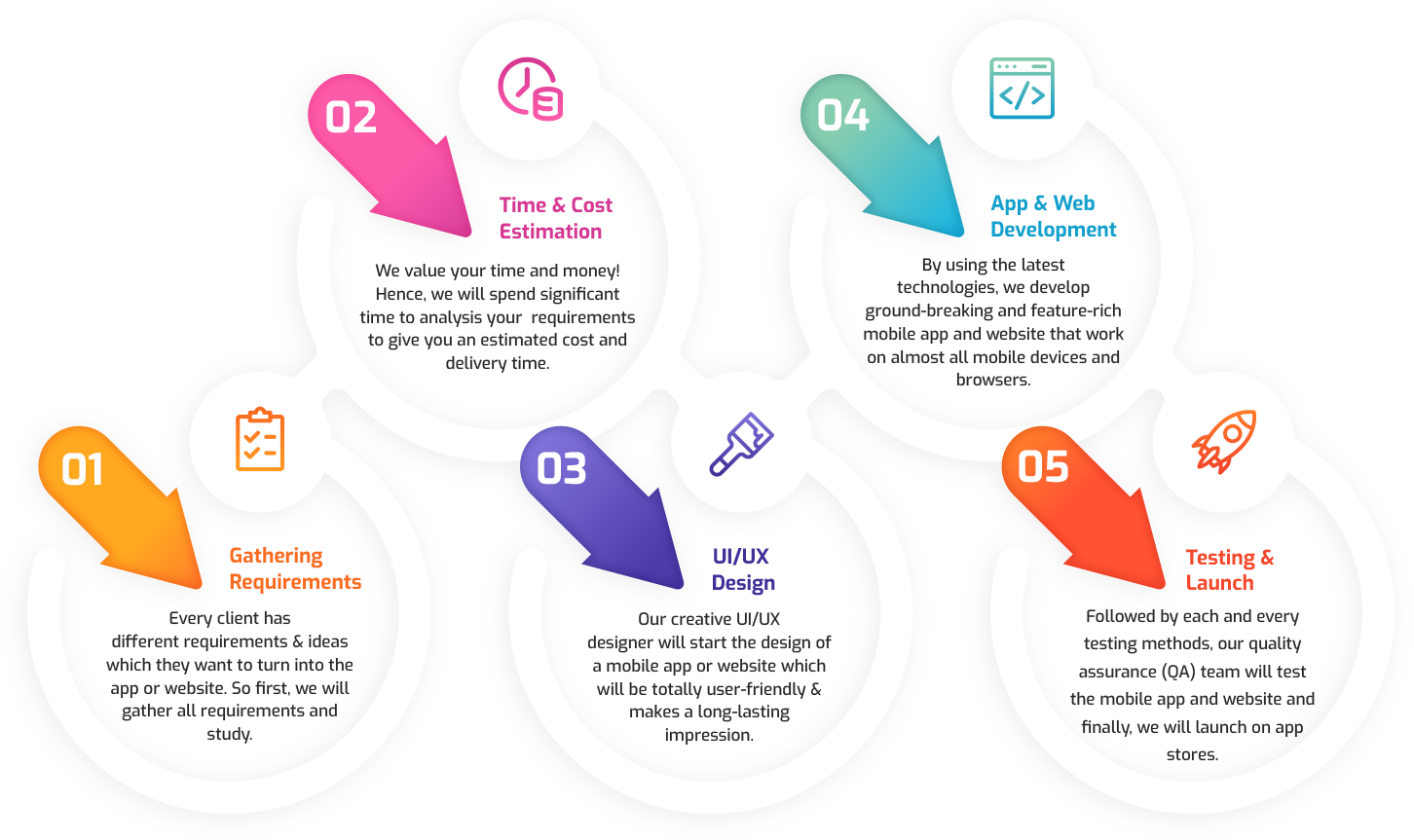 Our Technology Repository
Advanced technologies help in the growth and development of business enterprises. And, harnessing the power of both traditional and contemporary technologies, we bring in innovative business solutions to meet evolving customer needs. Leveraging the best of latest techniques, we deliver laundry app source code that run seamlessly on the various cross platforms and devices.
Flutter
React Native
Kotlin
PWA
Swift
Java
Ionic
Firebase
Backbone.JS
Angular.JS
Vue.JS
Node.JS
MongoDB
PostgreSQL
Google Cloud
Amazon AWS
Why PeppyOcean For Laundry App Development?
PeppyOcean provides out-of-the-box on demand laundry app development services that make lives simpler and easier across the globe. We create a successful business to march ahead, turning small names into big brands and bringing in innovative solutions for the next generation.
Responsive Apps

Developing unique and extraordinary things, we create magic. We are always bringing solutions that fit best for both customers and businesses.

Global Experience

Upgrading to global standards, we are experts in developing any size and kind of laundry app. Upgrading to the latest trends, we have delivered revenue-generating business solutions.

Personalized Services

Each feature can be personalized and enhanced as per the customers' requirements. Our flexible delivery model empowers our developers to deliver client-specific solutions that best suit customer needs.

Excellent Skill Sets

Leveraging the latest technologies with excellent skill sets, we build successful apps. Our amazing tech specialists think out-of-the-box to deliver outcomes that maximize returns of all sized businesses.
Payment Gateway Offered
Looking at the target market and business feasibility, at PeppyOcean – the best laundry app development company, we bring a range of payment gateway pathways to instill.

Available in Brazil

Available in Turkey

Available in Kazakhstan

Available in Worldwide

Available in Worldwide

Available in Malasiya

Available in Worldwide

Available in Indoneisa

Available in Brazil

Available in India

Available in Worldwide

Available in India

Available in this Country

Available in this Country
UAE
Qutar
Egypt
Lebanona
Jordan
South Arabia

Available in this Country
Mexico
Ecuador
Venezuela
Colombia
Brazil
Chile

Available in this Country
Nigeria
Kenya
Ghana
South Africa
United States
Personalized Variations of Our On Demand Apps
On demand apps must be feature-rich catering entire technical aspects along with their implementations, industry constraints as well as several marketing aspects. Considering this, we provide you with quality on demand app solutions across the different industries like transportation, hospitality, healthcare, retail, and many more. Tell us your idea and leave the development part on us.
Beneficial Add-ons of Our Laundry Services App
Our on demand laundry app stands out due to its matchless and highly effective features that are quite a customer-centric. These out of the box features and functionalities has more to offer than what your users can demand.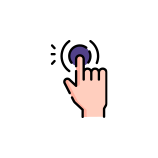 One Tap Request Button
With fast track life, users are always in haste and look for a one-tap button for quick requests. Thus, with this facility, users can quickly place their requests for laundry cleaning.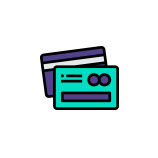 Payment Integration
Customers can make online payments with the support of various modes of payment including cash, credit or debit card, and digital wallet.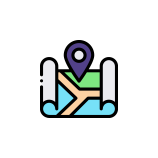 Geolocation
Infused with Google Maps, with our laundry app, users can send their location for the service provider to pick and provide them laundry services.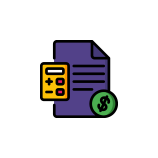 Bill Estimation
The inbuilt bill calculator makes it easier to provide estimated charges for any laundry cleaning. This helps customers to request for the service based on their budget.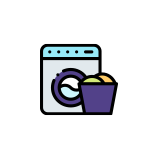 Favorite Laundry Station
With this feature, users can easily mark their favorite service providers such that they can easily get in touch with them whenever they require the service.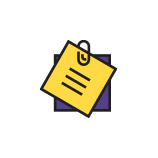 Custom Notes
Users can easily add notes according to their laundry service requirements. Whether additional preferences or looking for future service, they can leave a note for their laundry service.
What Our Clients Have to Say?
Our clients are our success stories. With our revenue-generating app solutions, their businesses start moving on the growth trajectory. We are always happy to join their success party and collect the memoirs taking pride in setting new milestones.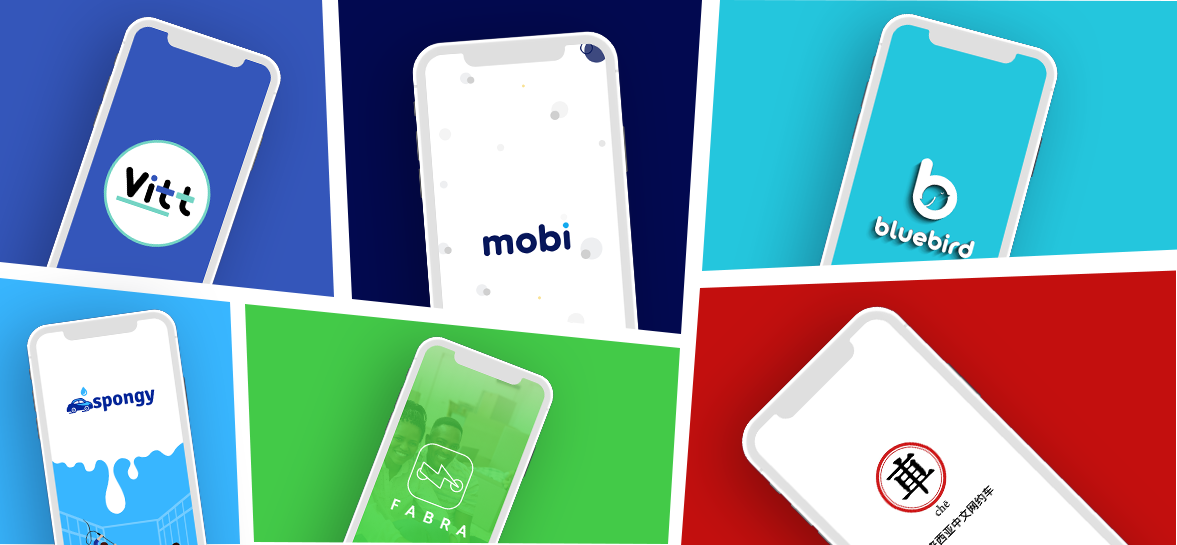 Richard Ling
Commitment to deliver regardless of the amount of time needed to completed the tasks.

Paola Baquero
They have a very complete team, where they attended each of my requirements and offered different solutions.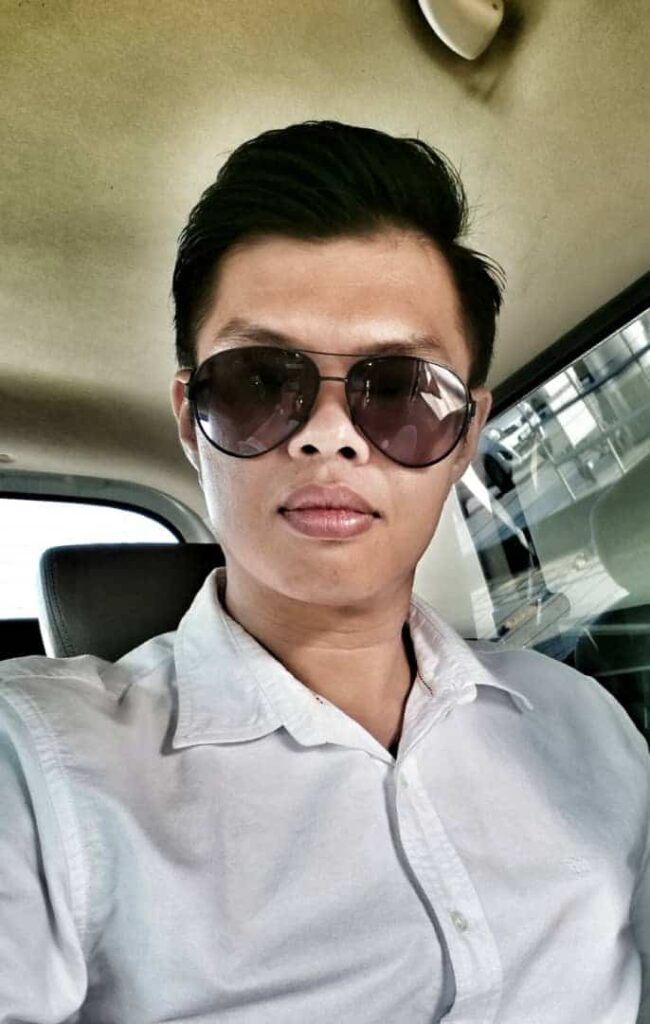 Andrew Yuen
They never fail me on all of our request and always complete the task according to time line.

Gourab Mukherjee
Extremely Reliable and a Hardworking team and good value for money

Faisal Al-Salem
Understand any requests even if we don't give a clear brief Very flexible team
BLOGS
We light the lamp of knowledge by spreading it. Sharing the knowledge we gain helps us enter deep insights and make meaningful transformations in the world around us. Look how we contribute towards a technologically better world.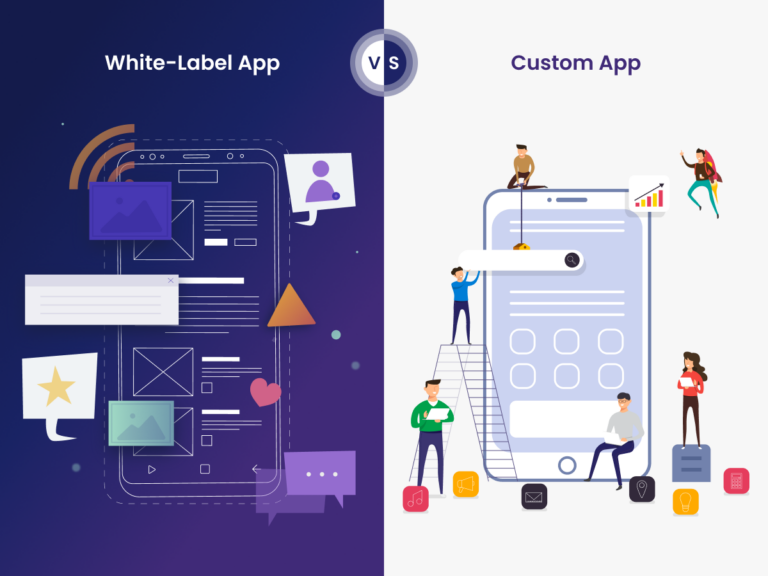 White Label App vs Custom App: Unveiling the Ri...
In today's fast-paced digital landscape, the choice between white label app and custom app is a pivotal decision that businesses must make when venturing into mobile application development. Both approaches
Continue Reading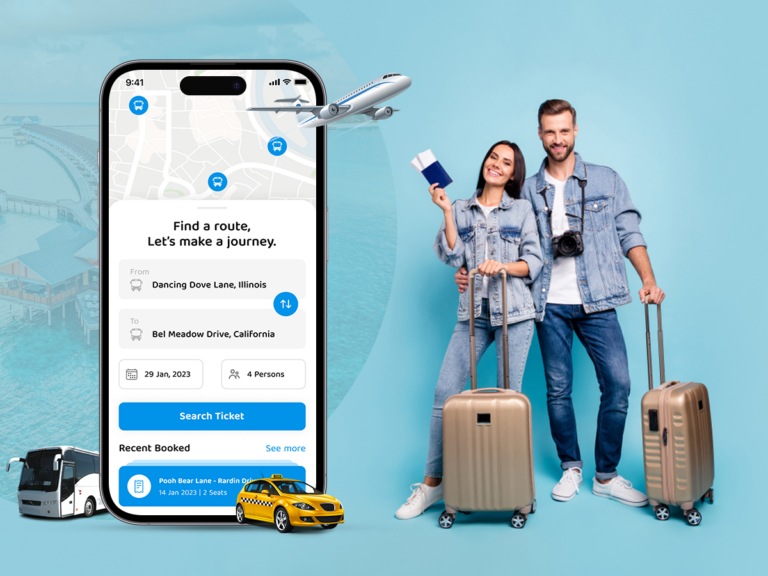 A Definitive Guide to Travel Booking App Develo...
Globally more and more travelers are opting for convenient and efficient digital solutions. As the world is moving towards a post-pandemic reality, travelers seek seamless travel experiences at their fingertips,
Continue Reading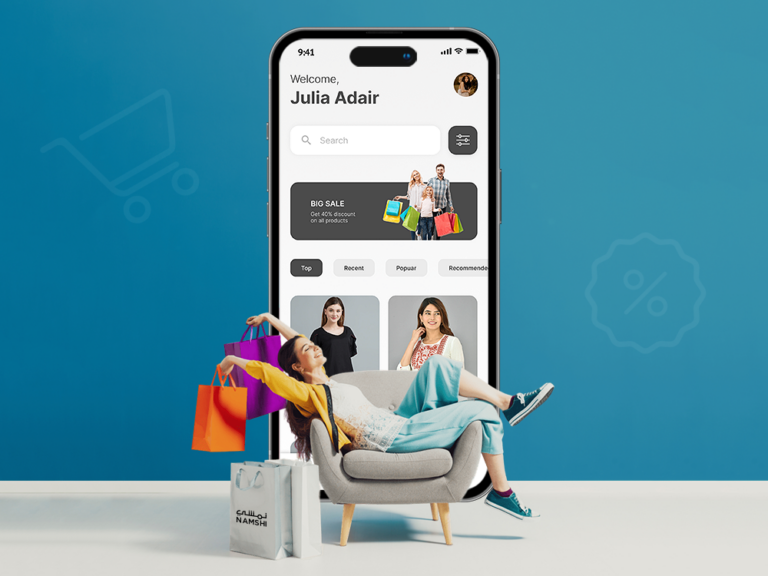 Estimate the Cost of Developing an eCommerce Ap...
eCommerce startup is a relatively new and booming trend in the business world today. If we consider how popular online shopping has become in recent years, it's no surprise that
Continue Reading