Social Media Integration
The app provides social media signup and login option providing the customers more convenience to register in to the app using their social profiles.
Push Notification
Push notification features permits you to connect with your service providers and customers sideways. With this feature notify them about each delivery procedure.
Flexible Payment Gateway
Flexible options to make payment are available where a user can pay either by cash or use the online payment method.
Food Customization
Not everyone will love to eat the food in the same way. We have created this feature with great care so that a user can customize a particular dish as per his taste.
Why Go For Our Zomato Clone App?
The food business is evolving every day as food is an essential need for all of us; hence this business is going to have a bright future. Before it's too late, you should hire our stupendous Zomato clone app development services and hit the market to clinch your customers. Leveraging our ready to use Zomato clone app source code, you can get created a food delivery app quickly. We create every app with versatile and easy-to-use features that would prove to be as effective as the Zomato like food delivery app clone. Various startups, cafes, restaurants chains, and food businesses have purchased our remarkable and worth praising Zomato clone script and doubled their revenues. From designing your app to deploying it to multiple App Stores, ultimate care of all your requirements is taken care of by our experts.
What Do We Offer With Our Zomato Clone Script?
We strongly believe in providing our most up-to-date Zomato clone script at economical rates for every eatery entrepreneur. Crafting one of a kind solution to outsourcing app development services with high standards and global benchmarks, we help our customers stay ahead of their rivals.
White-Label Solutions

Our every product is white labeled; hence you can simply place your company name, logo and other product customizations on the website and app and website.

24×7 Support

Understanding the value of your business, we offer you 24*7 support so that your business functionalities don't get stuck in between because of app-related issues.

Quick Delivery

Being a far-famed Zomato clone script development company, we pay high attention to delivering result-driven solutions within the stipulated time frame.

Post-Delivery Assistance

Maintenance dedicated assistance is rendered by our developers even after our Zomato clone app is built and launched to crack the technical issues.
How Our Zomato Clone App Works?
We have handled every project requirements in a creative way and have infused robust features to our Zomato clone app source code that would let the app function slickly without exasperating its users. We have united every feature with a potent algorithm so that the user, driver boy, restaurant owner and the admin can operate their respective tasks effortlessly.
Login/Signup

1

Discover Restaurants

2

Select Food and Book

3

Confirm the Order

5

Receive The Order

6
Customer can sign up through their mobile or email id. By entering mobile number or email id, he/she will get the OTP to verify. The customer can also sign up through their social media accounts such as Facebook, Twitter, etc.
After a successful logged in, customers can able to see all nearby restaurants with basic details like name, logo, address, minimum order, rates and more.
After selecting the restaurant, customer can able to see available all food items along with details. Customer can also search his favorite food items by manually and book the order.
Customer can pay the amount to the restaurant owner by multiple ways like net banking, credit/debit card, cash on delivery, and in-app wallet.
After placing an order by the customer, automatic notification sent to the restaurant and restaurant confirm the order and prepare the food and give it to the delivery boy.
The delivery boy will pick the order from the restaurant & deliver at the customer's location. Delivery boy can track restaurant as well customer location in his App.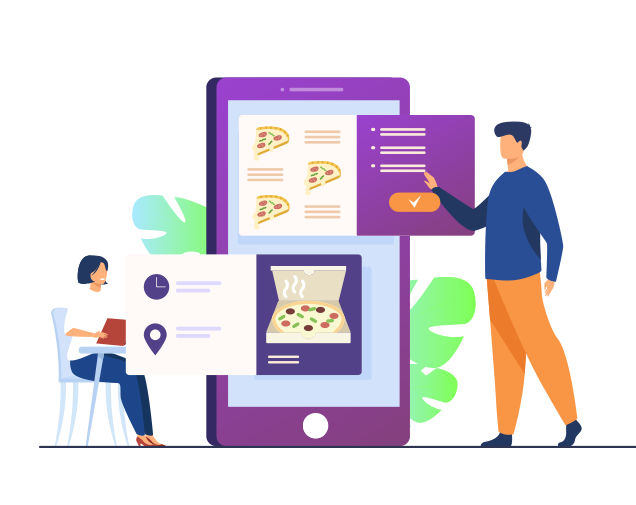 Customer App Features
Customers are the main revenue source; hence it is essential that the user panel is designed to have rich and well-built features. Our designed Zomato clone app embraces all the essential features and exhibits them in an alluring manner so that a user gets automatically attracted to your app and starts using it.
Customer Login

A user can log in or sign up using his social media accounts like Gmail id, Facebook, Twitter, etc. He can also provide his contact number for easy login.

Track Nearby Restaurants

According to the location of the user, the app instantly displays the entire list of nearby located pubs, restaurants and cafes.

Restaurant Profile

The foodie can have a look at the complete restaurant details such as timing, menu, item pictures, reviews, etc.

Search Versatile Items

With a plethora of food options available, the foodie can surf through versatile items as well as find a particular item by entering relevant keywords on the search button.

Live Order Tracking

Order tracking is possible within the app with the help of which the customer can get to know how far his order has reached and how long will it take to reach his place.

Multiple Payment Options/wallet

The app offers quite a lot of payment options that include an in-app wallet or debit/credit card via which the user can commence payments.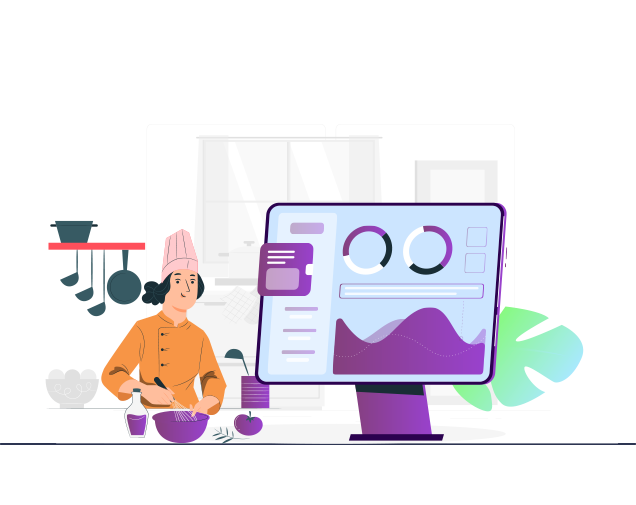 Restaurant App/Panel
We develop every app keeping in mind that it is powered with all the vital features that are not only functional but also simple to use. Managing the entire delivery task from accepting orders to completing it and hiring the driver to make the delivery can be done now seamlessly through our magnificently Zomato clone app source code.
Accept/Reject Delivery Request

During peak seasons or as per the availability of resources and workforce, the restaurant has a complete right to accept or reject the customer order.

Push Notifications

Via push notification, the restaurant owner can notify its customers about various actions related to the order like order acceptance or rejection, order out for delivery, etc.

Order Management

All received orders can be managed from a single place with a touch, including preparing, pick-up, dispatched, delivered and scheduled orders.

Profile

The restaurant owner can keep updating his/her profile by adding, removing or editing the menu list. Also, he/she can mention the working hours, upload tempting item pictures to attract customers, update the changed rates, etc.

Individual Dashboard

This dashboard demonstrates complete details regarding customer orders, the amount earned, drivers appointed, commissions paid to the drivers and many more.

Availability

As per their working hours and other factors like chefs and ingredients, availability, the restaurant owner can mark the availability and unavailability of services.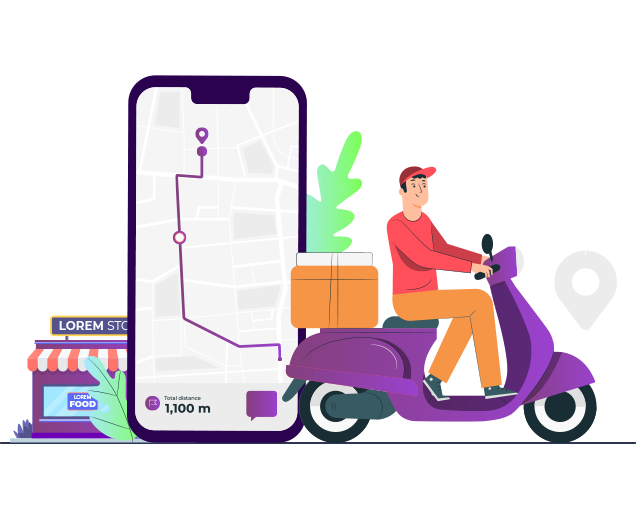 Delivery Boy App Features
With an intention to keep everything uncomplicated for the delivery providers, our Zomato clone app source code includes user-friendly features that are easy to understand and also can be used by even that delivery boy having zero to less technical knowledge. Here is the features list of the delivery boy app:
Flexible Login Hours

The driver boy enjoys complete flexible working hours and can log in and mark himself as available as per his convenience.

Create Detailed Profile

Delivery boys can create a detailed profile including name, contact number, email address, photo, driving license and other essential information.

One-tap Call to Customers

On situations when the delivery boy has to hunt for the exact location, then with a single tap he can call the customer and get directions.

Geo-Location

Every delivery boy may not be familiar with every shortcut and routes. With the geo-location feature, he can find shortcuts and deliver quickly.

Order List

To memorize the entire order list isn't practically possible. Hence, the order list feature displays the entire list of completed, upcoming and rejected orders.

Chat System

Delivery boy can have a chat with the customer as well as with the restaurant owner whenever required.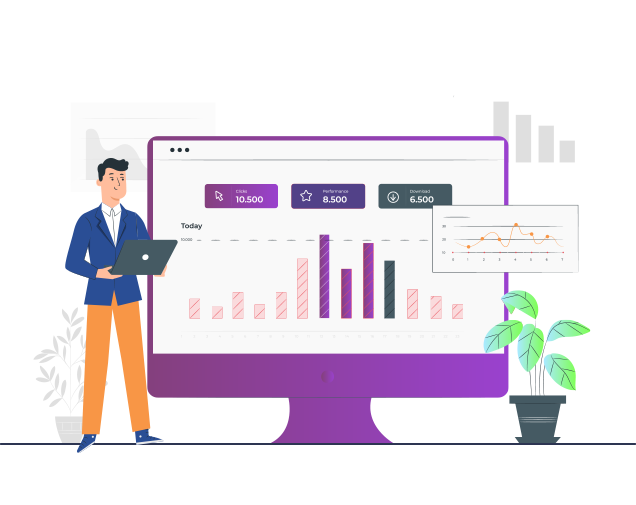 Admin Panel Features
The exceptional features integrated to the admin panel completely automate the tasks of the admin, thereby saving a lot of time. The admin dashboard provides precise details and permits the admin to scrutinize daily business activities and take necessary actions within the app.
Approve or Reject Request

For protecting the business from fake partners and drivers, he has the right to verify the documents of the restaurant and the driver boy and approve/disapprove their request.

Admin Dashboard

Admin can monitor & manage the entire business activities and can assign the sub-admin his responsibilities. The panel can also be customized by the admin like add, delete, edit business-related details.

Customer management

The admin can add and manage customer details and if finds that a particular customer cancels order frequently without any valid reason, then he/she can delete his account and block him.

Restaurant management

Through this segment, the admin can easily find out which restaurant dishes are highly in demand and which restaurant is getting minimum orders. On the basis of this, he can add and remove a particular restaurant.

Delivery Boy management

To provide secure delivery to the users, the admin can manage the driver boy panel. From this dashboard, the admin can view the feedback received by him and how many orders he has delivered per day.

Order management

Managing orders and keeping a track on all orders including accepted, rejected, completed and delayed is now possible for the admin.
Customer App Design
Making the food ordering easy and exciting for the customer, the app has been created using easy to understand features coupled with 3D images and proper font size text.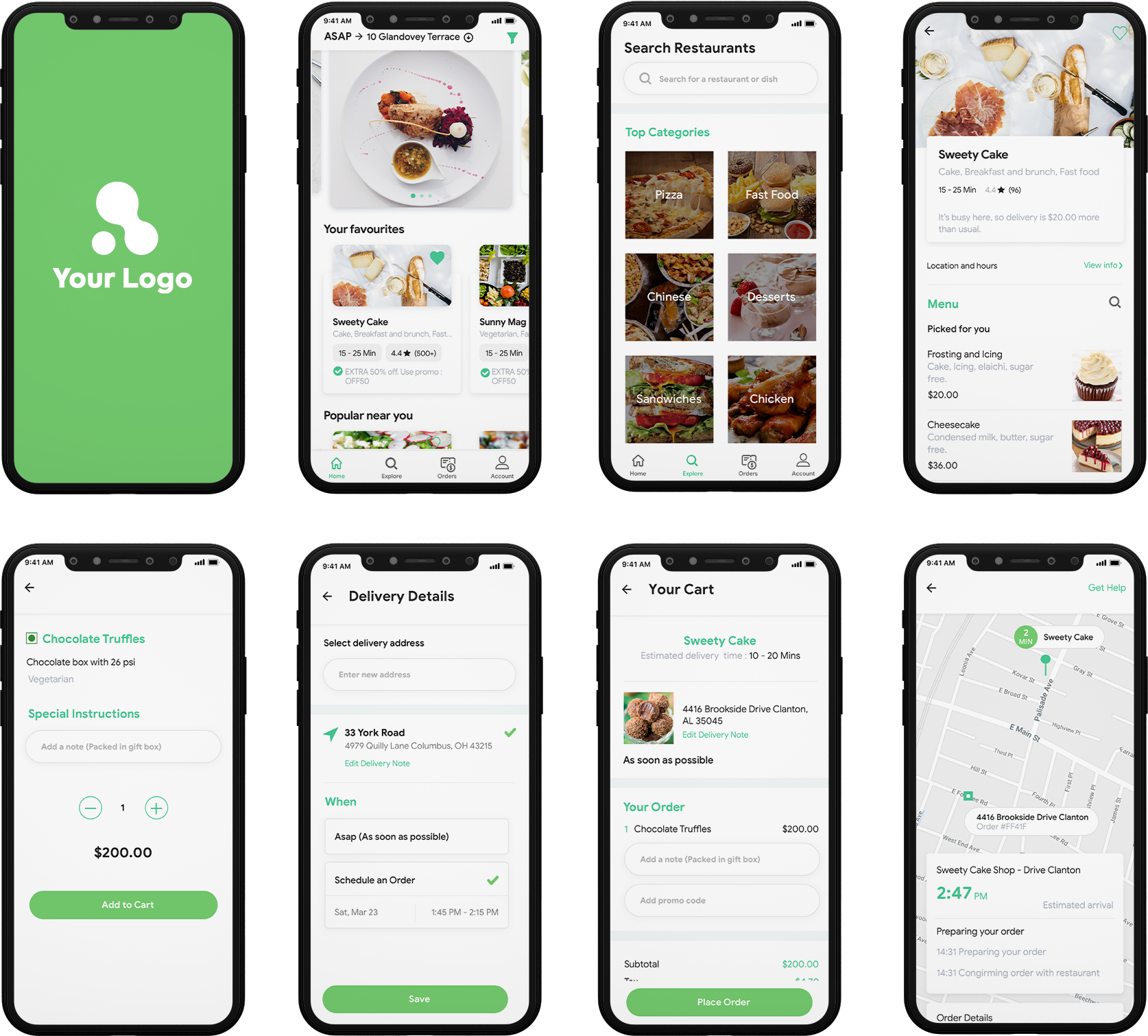 Restaurant App Design
Each and every feature has been crafted and backed with advanced technology so that the restaurant can manage everything with a single click even while on the go.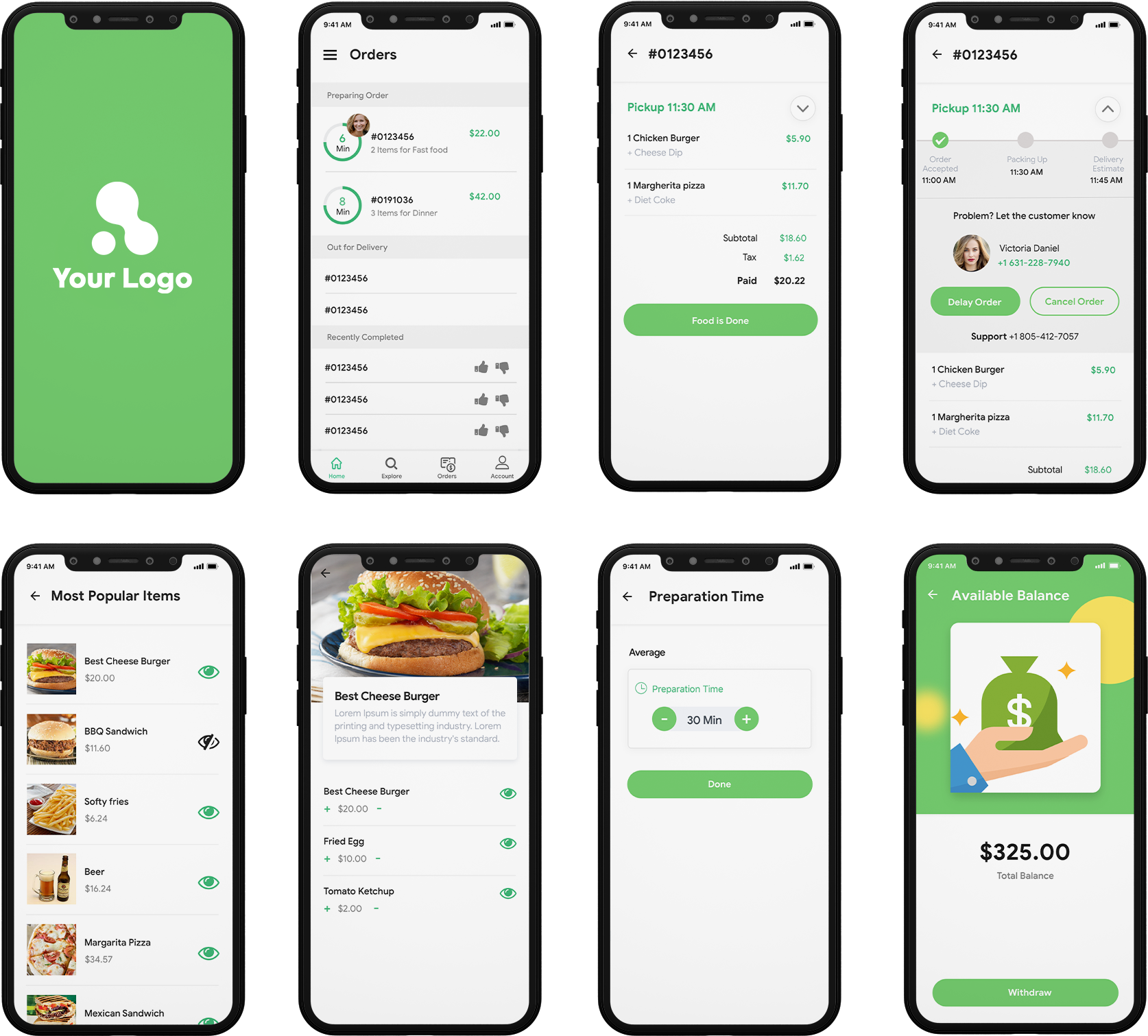 Delivery Boy App Design
The presence of responsive designs, integrated advanced features, multilingual options all makes the delivery boy app a unique one, thereby letting the delivery boy use it without any fuss.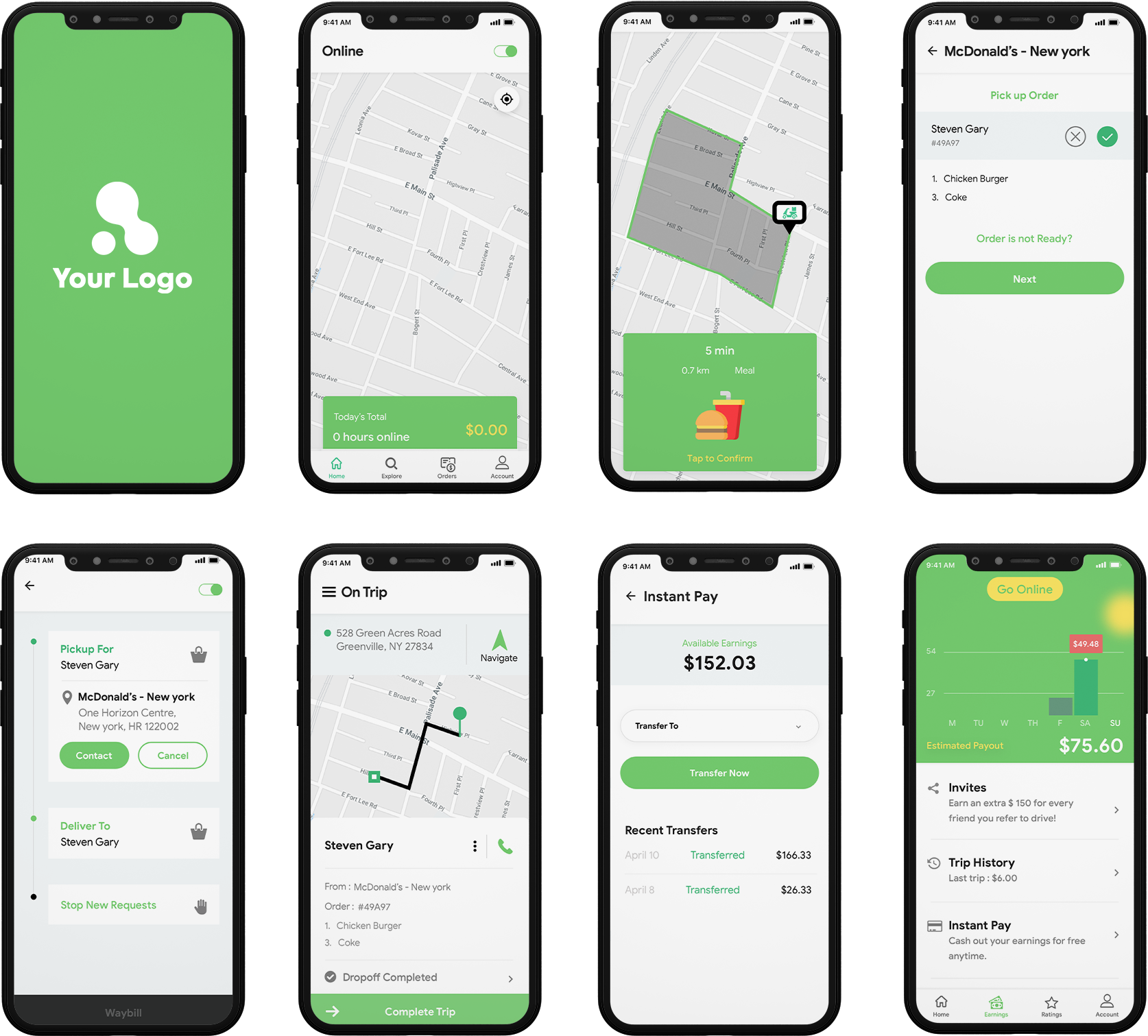 Our Zomato Clone Script Package
Established with a motto to offer top-notch Zomato clone app development services, we have succeeded in solving the business-related issues of our esteemed customer and their clients. Have a look a list of our deliverables of our product:
Customer App (Android & iOS)
Restaurant Owner App (Android & iOS)
Delivery Boy App (Android & iOS)
Restaurant Web Panel
Super Admin Panel
Fully Functional Website
Billing Panel
Dispatcher Panel
Complete Source Code
100% Customizable
Technical Support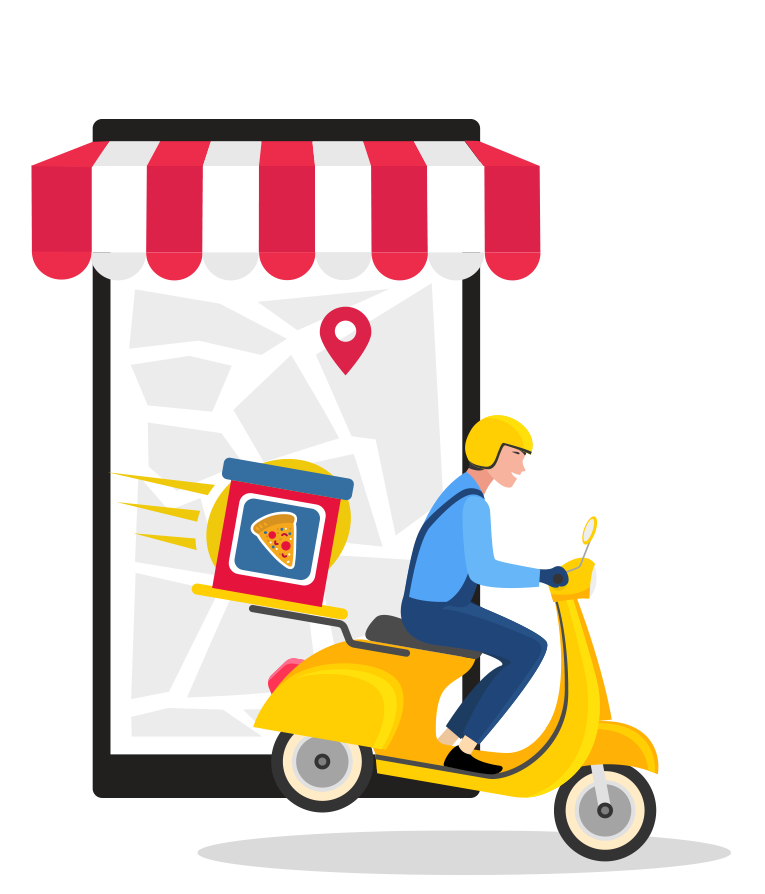 Our Zomato Clone App Development Process
PeppyOcean excels at turning your abstract idea into an actual mobile app while following a perfect and never to fail the food delivery app development process. Committed to delivering and deploying a solution with zero bugs is in our DNA; hence we assure the best app's delivery.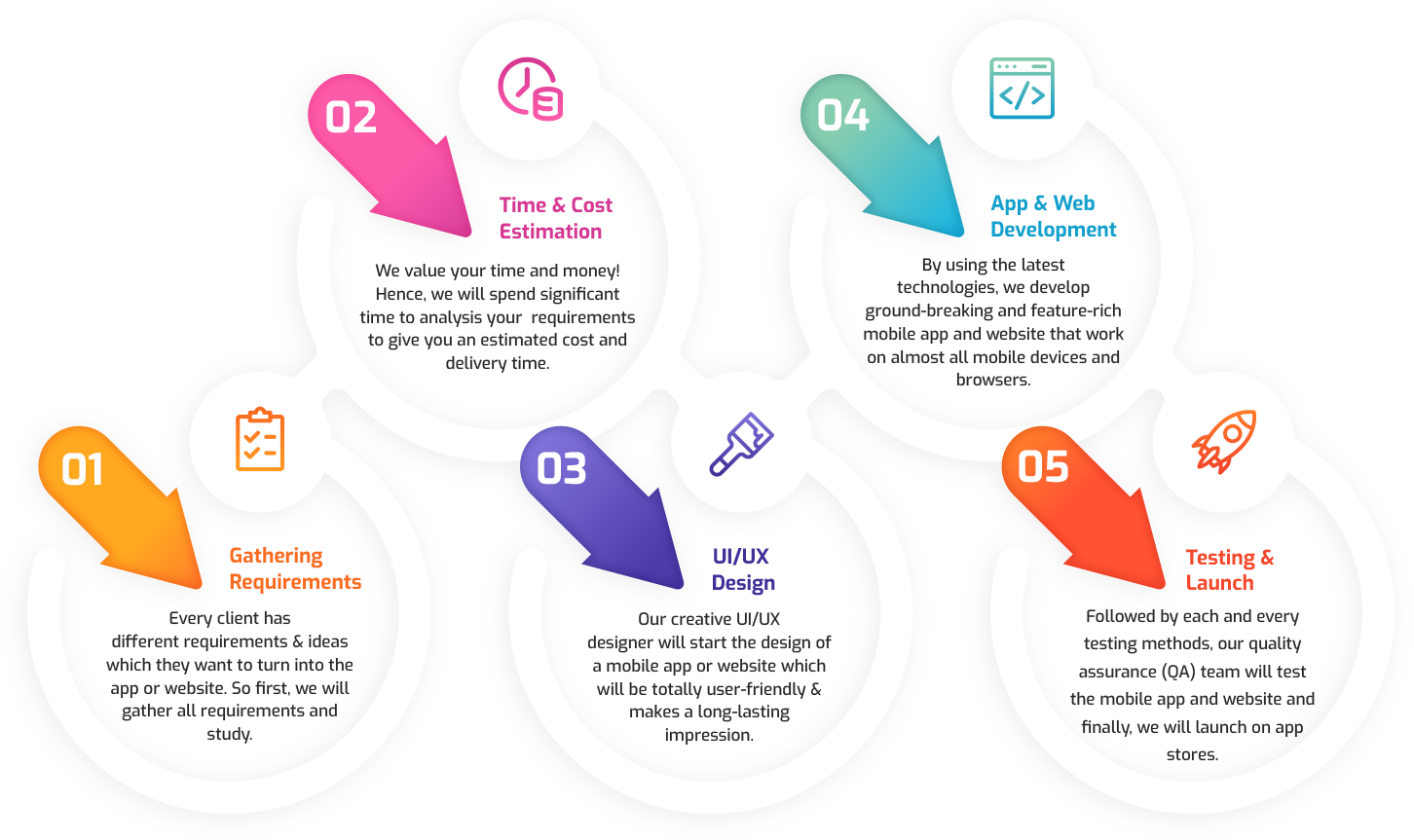 Our Technology Repository
Be it Angular.JS, ReactJS, Flutter or any other language, our developers put in their sound technical knowledge and expertise to develop an app like Zomato for our customers. To deliver perfect solutions, every developer is provided with regular training so that they can hold adequate knowledge on every latest tools and technology essential to develop an app like Zomato.
Flutter
React Native
Kotlin
PWA
Swift
Java
Ionic
Firebase
Backbone.JS
Angular.JS
Vue.JS
Node.JS
MongoDB
PostgreSQL
Google Cloud
Amazon AWS
Innovative And Customized Other Clone Solutions
We believe in creating unique and cutting-edge applications for our clients in different industries. Our client-oriented approach helped in innovating new futuristic ideas that we integrate while developing apps. Customized options are available here, and our team takes care of the app functionality at their level.
Payment Gateway Offered
A user will spend hours and hours while searching for products, but when it comes to checkout and payment, they would prefer fast and secured payment options. Hence, keep into account this and offer them multiple payment options.

Available in Brazil

Available in Turkey

Available in Kazakhstan

Available in Worldwide

Available in Worldwide

Available in Malasiya

Available in Worldwide

Available in Indoneisa

Available in Brazil

Available in India

Available in Worldwide

Available in India

Available in this Country

Available in this Country
UAE
Qutar
Egypt
Lebanona
Jordan
South Arabia

Available in this Country
Mexico
Ecuador
Venezuela
Colombia
Brazil
Chile

Available in this Country
Nigeria
Kenya
Ghana
South Africa
United States
Extra Features Of Our Zomato Clone App
Prior to developing any food delivery app clone, it is essential that you know about the features that would make it an extraordinary one. To make your app distinct from other similar apps present in the market, we try to add extra features to it that would not only make it more prominent but also help you stay ahead of your rivals.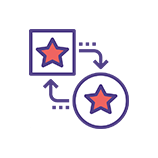 Loyalty Programs
A vital feature for offering loyalty programs to your customers for attracting and motivating them so that they continue ordering food via your app.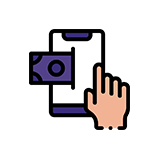 Wallet
The customers can keep sufficient balance in the wallet present in the app and process fast payments with just a tap.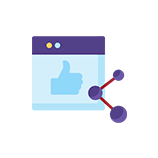 Social Media Integration
The best platform from where your app can gain tenfold popularity is the social media platform. Hence, with this feature let your customers share their experience on such platforms.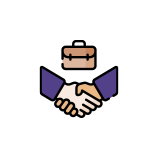 Deals and Discounts
Attractive offers and promos can be offered to the customers via this feature to delight them so that they order food from your app to avail attractive discounts.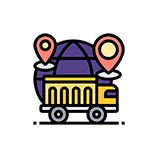 Multiple Delivery Address
This feature makes it easy for the customer to send the same food delivery order to more than one delivery address at the same time.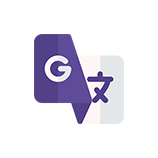 Multiple Language
The app must be available in multiple languages in order to enable every user to access the app in the language with which he finds himself more comfortable.
Reputed Company With Happy Clients
PeppyOcean was established with a motto to deliver top-notch on demand app development services to our clients and we have been doing this since our inception. We have a long list of satiated and authentic clients that are very much contented with our services and keep sharing their success stories with us.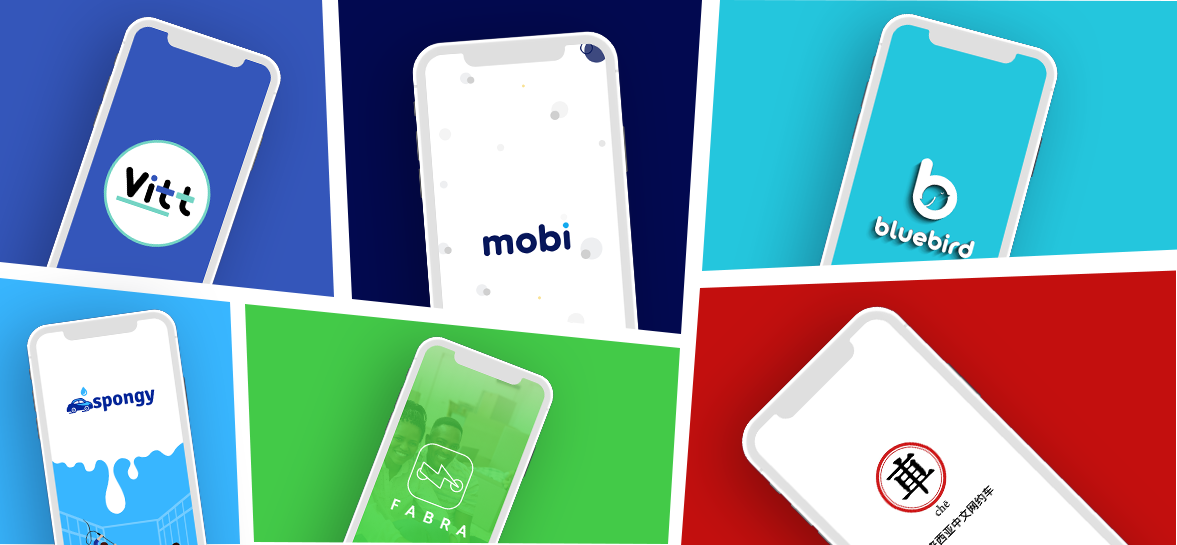 Richard Ling
Commitment to deliver regardless of the amount of time needed to completed the tasks.

Paola Baquero
They have a very complete team, where they attended each of my requirements and offered different solutions.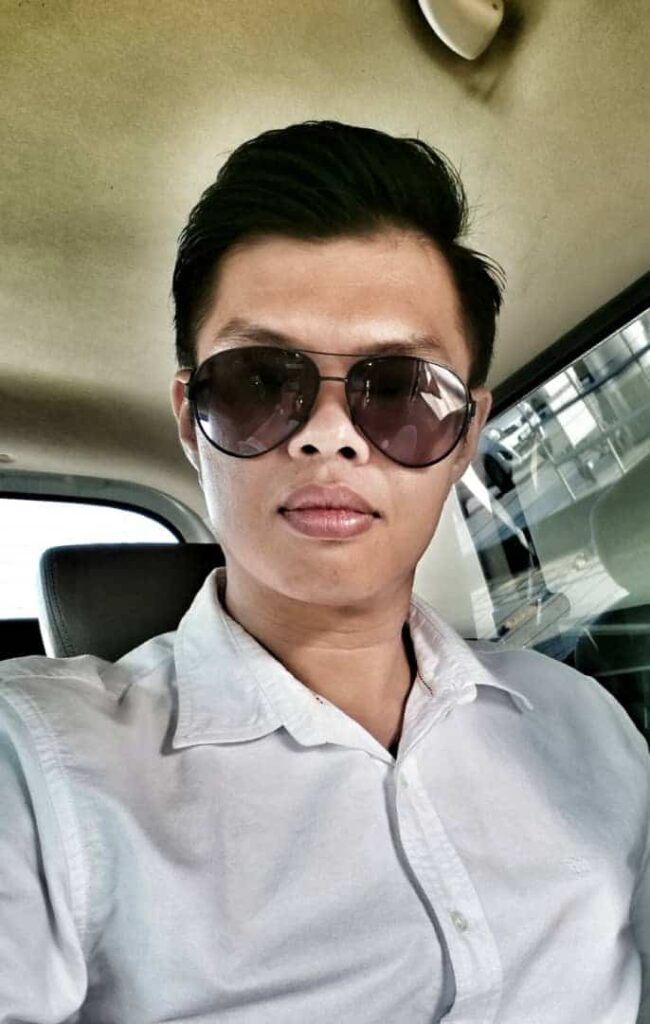 Andrew Yuen
They never fail me on all of our request and always complete the task according to time line.

Gourab Mukherjee
Extremely Reliable and a Hardworking team and good value for money

Faisal Al-Salem
Understand any requests even if we don't give a clear brief Very flexible team
BLOGS
We light the lamp of knowledge by spreading it. Sharing the knowledge we gain helps us enter deep insights and make meaningful transformations in the world around us. Look how we contribute towards a technologically better world.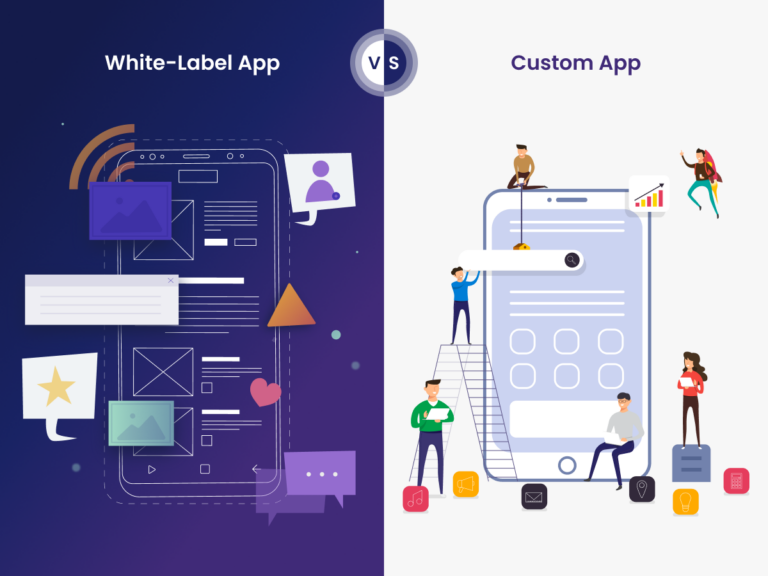 White Label App vs Custom App: Unveiling the Ri...
In today's fast-paced digital landscape, the choice between white label app and custom app is a pivotal decision that businesses must make when venturing into mobile application development. Both approaches
Continue Reading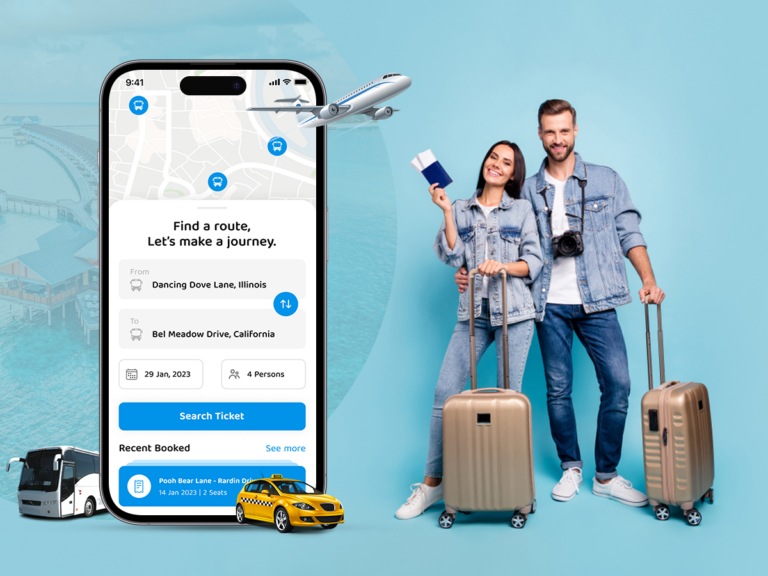 A Definitive Guide to Travel Booking App Develo...
Globally more and more travelers are opting for convenient and efficient digital solutions. As the world is moving towards a post-pandemic reality, travelers seek seamless travel experiences at their fingertips,
Continue Reading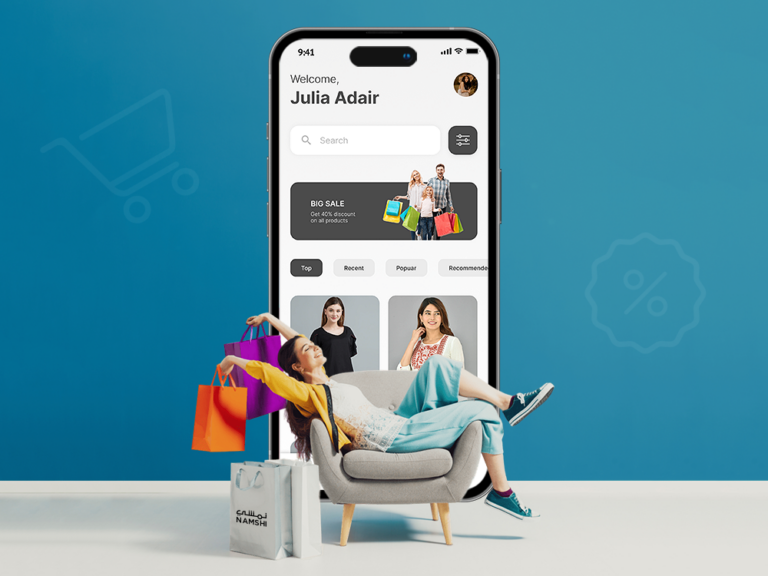 Estimate the Cost of Developing an eCommerce Ap...
eCommerce startup is a relatively new and booming trend in the business world today. If we consider how popular online shopping has become in recent years, it's no surprise that
Continue Reading