Previous Purchase
As soon as the customer types any keyword, related items that he purchased previously pops up making search easy and fast for them.
Barcode Reader
A feature through which entire information and details of a particular product can be attained including its ratings.
Reminders
A feature reminding customers of buying daily essential groceries like bread, cereals, eggs, etc. and notifying them whenever those items are running out of stock.
Advanced Search
By merely typing a few alphabets, the app automatically displays related options making the search fast and easy for the customers.
Why Go For Our Zulzi Clone App?
To buy the groceries at best prices without moving from store to store to compare the prices, our Zulzi clone app is the ultimate solution for today's busy. The app entails a list of several grocery stores together with the complete grocery product list in which they trade making it easy for the customers to pick required products easily after comparing the prices offered by different stores. With the easy checkout feature, the customer need not have to fill the delivery address and the bank details every time while making purchases. Secure payment gateways integrated to the Zulzi clone script keep the payment details secured and safe from cyber crime and lets the customer sit back comfortably after processing the payments.
What Do We Offer With Our Zulzi Clone Script?
Distorting the approach of buying grocery items online and making deliveries of those at the customer's doorsteps, PeppyOcean builds a constructive app with a pinnacle quality Zulzi clone script so that customers can explore various grocery items easily and rapidly. We deliver inimitable Zulzi like grocery delivery app development solutions together with a few added services like:
Unbeatable Apps

Helping many merchants mark a prominent position in this highly competitive market, we deliver the unbeatable apps created using the latest technologies.

Technical Assistance

Committed to delivering top-notch Zulzi like grocery delivery app development solutions, we keep evolving our technical expertise for rendering you round the clock technical assistance.

Bespoke Solutions

Considering the project requirements of every customer, we offer them bespoke Zulzi clone app development solutions through which they can stay ahead of their rivals.

Quality & Cost-effective

We excel at offering quality and unmatched results created using the latest Zulzi clone app source code at cost-effective rates.
How Does Our Zulzi Clone App Works?
At PeppyOcean, we create graceful grocery with astounding features backed by an ideal Zulzi clone app that is not only easy to understand but also easy to use. Whether it is registering into the app or tracking the order and paying commissions, everything can be done at a lightning speed.
Easy Registration

1

Search or Browse Stores

2

Search Products and Book

3

Confirm the Order

5

Receive the Order

6
Customers can easily signup or sign in through email id or mobile number. By doing so customers will get the OTP (one-time-password) to verify. Customers can also signup directly through their social media accounts such as Facebook, Twitter, etc.
After a successful login, he/she can able to see multiple grocery stores on the map. By clicking on the store icon or name, customers can check full details of the store like name, description, timing and all.
After selecting the store, customers can able to see available all grocery items along with details. The customer can also search for products manually and book the order.
There are multiple payment options available in the app such as credit/debit card, net banking, COD or through the in-app wallet.
After placing an order by the customer, automatic notification sent to the grocery store and store confirm the order, pack the order & give it to the delivery boy.
The delivery boy will pick the order from the grocery store & deliver it to the customer's location. Delivery boy can track the store as well as the customer location in his app. Also, customers can track the location of the delivery boy and estimated arrival time.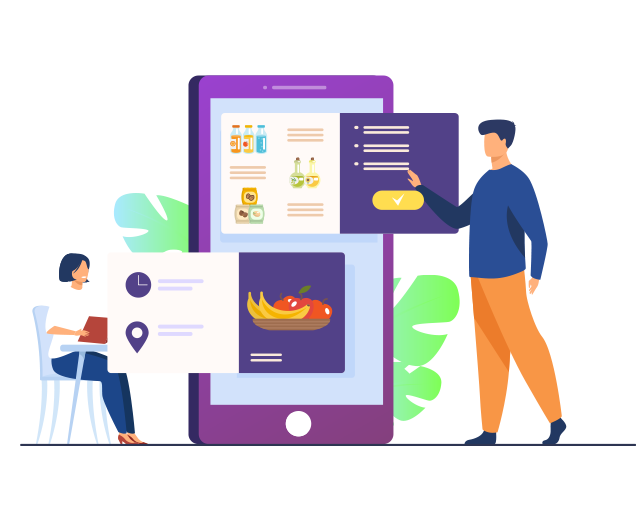 Customer App Features
Lessening the burden of moving out for purchasing grocery items, our app provides ultimate comfort to the shoppers as with the advanced features of the app the shoppers can access the nearest store, compare the prices of the products across vivid stores, place orders, track order status and many more while staying back at home.
Log-In/Sign-Up

On providing some essential and basic details, customers can log-in instantly.

Locate Locality Stores

On entering the ZIP code or delivery address, this feature displays a comprehensive list of all the neighboring grocery stores.

Deals & Discounts

A feature from where the latest offers and discounts (along with the details) offered by vivid grocery stores can be figured out at once.

In-App Chat

A very useful feature enabling the customers to chat with the store owners in real-time to collect any specific information.

Wish-List

For some items, a customer may think they will be required in the future, hence he can add them to his wish-list feature.

Real-time Tracking

Order's progress can be tracked in real-time and also the customer can track how many items have been picked for delivery.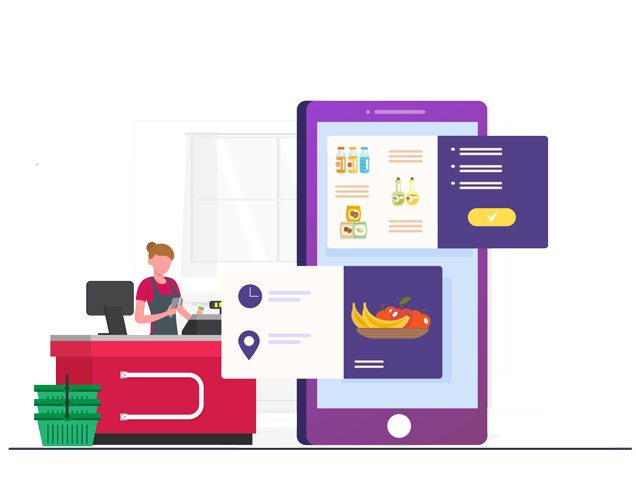 Store Owner App Features
Managing the entire cycle from receiving orders to picking the ordered items and notifying the delivery executive to collect the order for delivery, etc, everything can be done perfectly and without any stress with the help of our wisely designed store owner app with rigid Zulzi clone app source code.
Receive Alerts

This feature alerts the store owner instantly whenever any new order from the customer is sent to his store's account.

Customer Details

Displays entire relevant information of the customer so that they can get complete information to make successful deliveries.

Support & Help

Integrate with the customer support for sorting out their queries quickly thereby keeping them contented.

Live Tracking

Using Google Maps or GPS tracking, the entire route of the delivery executive can be easily tracked in real-time.

Alerts To Drivers

Within the help of the app, the nearest delivery executives can be found and alerts can be sent to them with a tap.

Manage Delivery Slots

The decided delivery slots can be mentioned and any changes in the delivery slots can be updated following a few simple steps.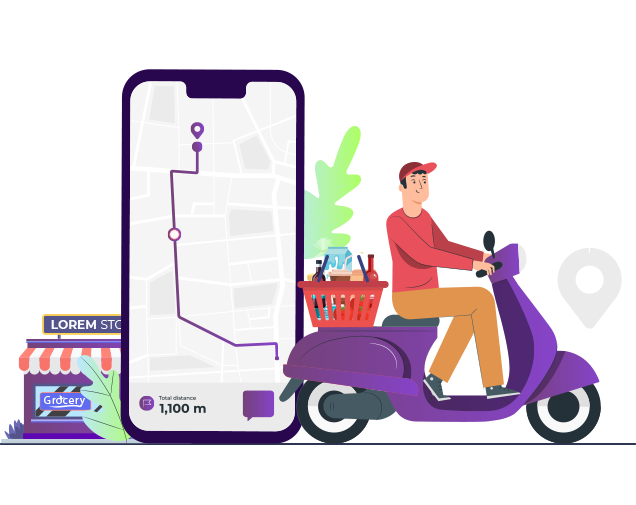 Delivery Boy App Features
Embellished with innovative features and coded with the best Zulzi clone app source code, the delivery executive panel is highly interactive enabling the driver to make the best use of every feature so as to make swift and rapid delivery. Delivery to a new area is no more a big issue as GPS feature provides complete path guidance from start to endpoint.
Register

Delivery executive can register to the app for providing delivery services using his contact number or Gmail id.

Update Profile

Profile can be updated whenever the delivery executive with his work experience, recent contact details, and other necessary documents.

Incoming Request

All the incoming requests can be viewed together with pick up and drop location, date, and time.

Account Integration

Personal bank accounts can be integrated with the app via this feature to receive payments directly into his account.

Accept Or Reject Request

The delivery executive has full authority to accept or turn down any of the received order requests.

Google Maps

The most helpful tool proving complete route assistance right from the store to the customer's doorsteps.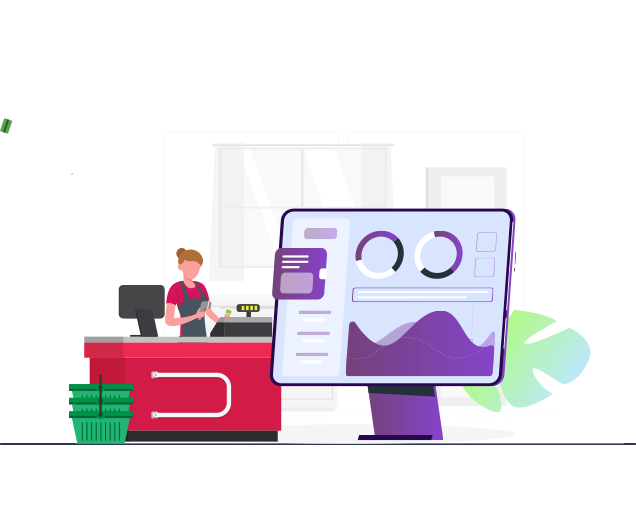 Store Owner Panel
For providing useful insights to the store owner to understand the rapidly changing customer behavior, we have created the app with the supreme Zulzi clone app. A bunch of sophisticated features incorporated into the app enables the vendors to keep the business information updated and maintain the inventory efficiently.
Log-In

At any time and even while on the go, store owners can log into the app following a few simple steps.

Manage Orders

All the orders (incoming and existing) can be managed aptly and their movement can be tracked with ease.

Manage Product List

New products and fresh arrivals can be added to the product list quickly and the merchant can also delete particular products from the list.

Manage Inventory

A complete watch on the inventory can be kept so that the store never runs out of stock during the peak season.

View & Sort History

Entire order history can be viewed and every order can be sorted on the basis of day, week, or month.

Identify Customer Behavior

This feature helps the merchant to figure out the likes as well as dislikes of the customer, the time at which most of the customers prefer shopping, their browsing and search patterns, etc.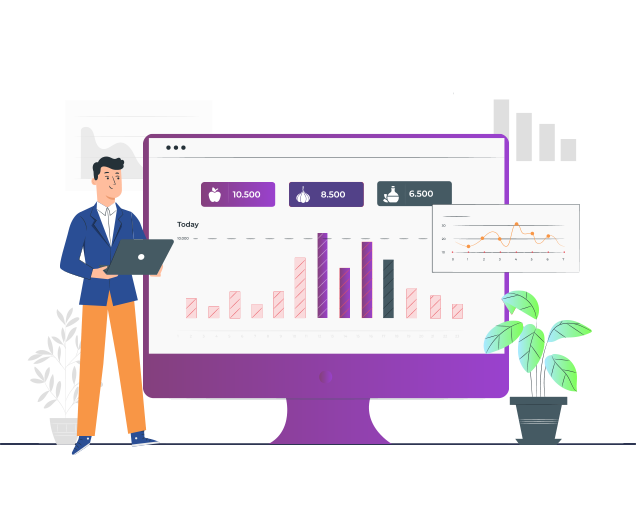 Admin Panel Features
Displaying overall business statistics on the same screen, this dedicated admin panel crafted using finest and apt Zulzi clone app source code renders complete support in handling simplest to toughest jobs like accessing various user accounts, accepting or rejecting service requests, running promotional offers and many more with ease and without any anxiety.
Robust Dashboard

A powerful panel from where in-app activities, daily analytic reports, commissions paid, user's profile all can be viewed.

Notifications

Timely alerts on new promotional offers and discounts to the customers can be sent via push notification.

Manage Promotions

Exciting deals, offers, and loyalty programs can be included easily so as to attract new customers and enhance customer base.

Set Delivery Area

The admin can easily set the delivery areas that can be covered by a grocery store on the basis of their location.

Monitor Ratings

Ratings provided by the users can be monitored and necessary action can be taken for improving the services.

Manage Service Providers

Ratings and feedback of each service provider can be viewed on the basis of which poorly rated service provider's profile can be deleted or blocked easily.
Customer App Design
Simple log in process, flexibility to choose delivery slots, availability of multilingual options and multiple payment options are some of the essential features that have been incorporated into the app in a very simple manner so that every user can access the app effortlessly.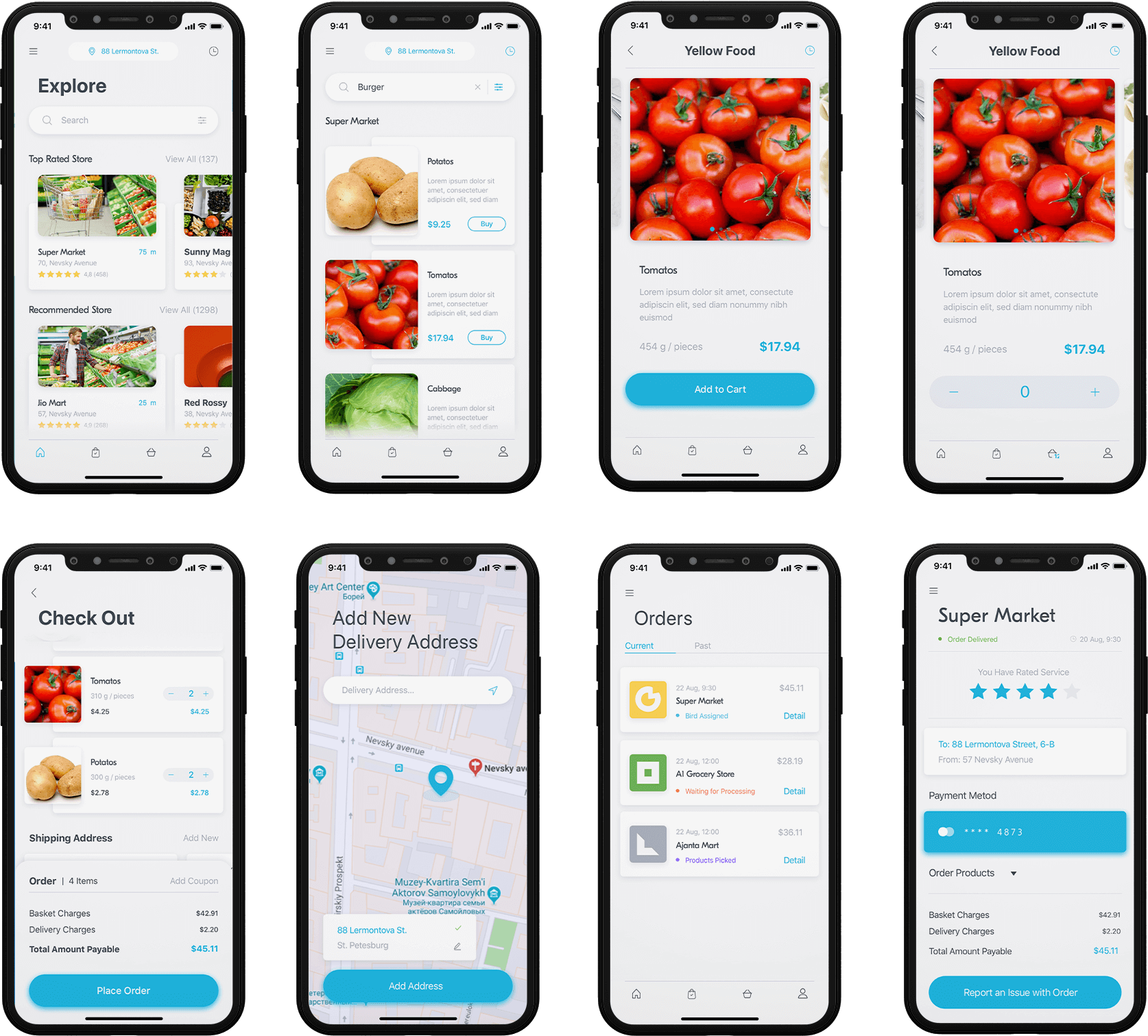 Delivery Boy App Design
The app developed by us has a feature that would suggest the shortest route enabling the delivery boy to accomplish the order delivered quickly and also assists him to plan multiple deliveries as per the time slots mentioned by the customers.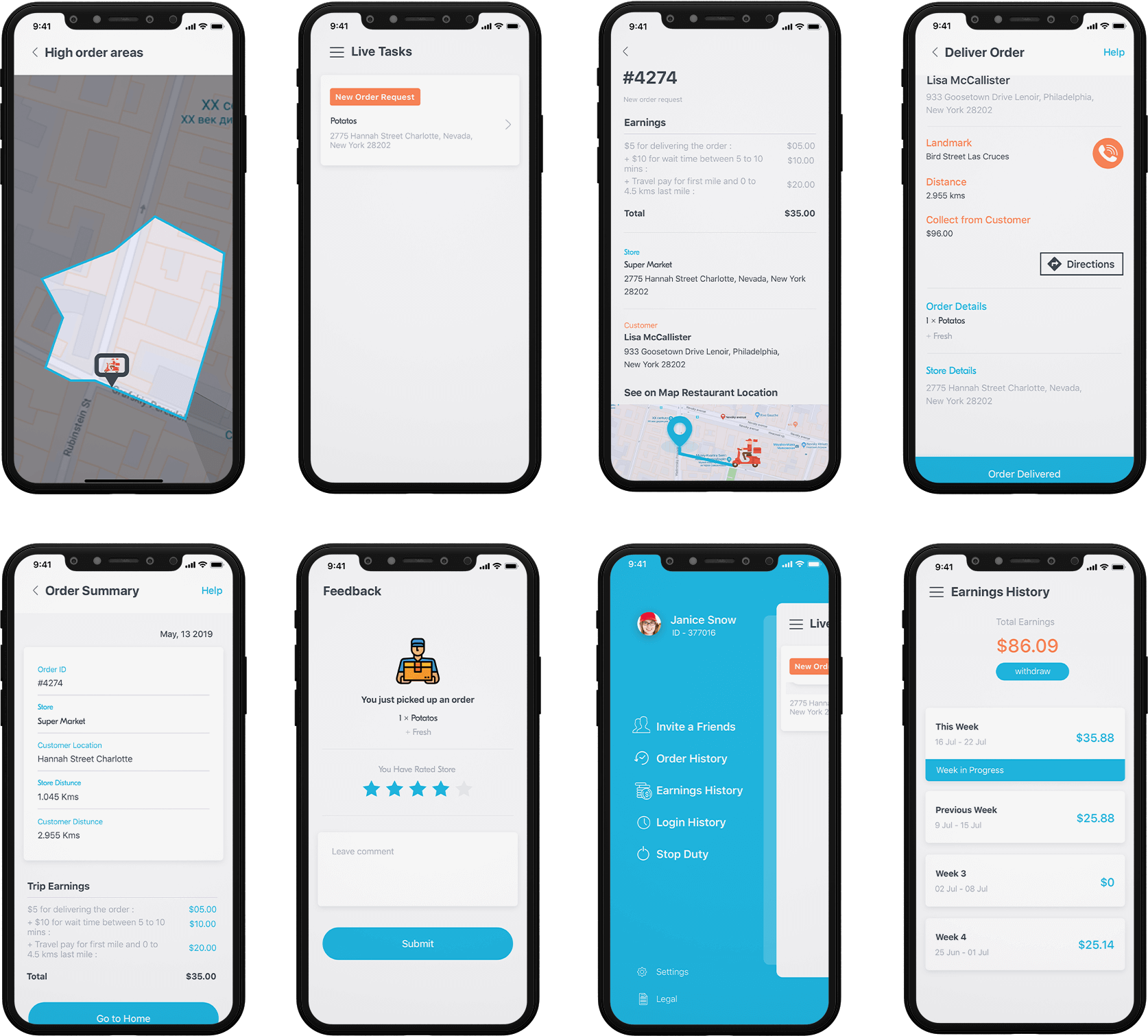 Restaurant App Design
The robust admin panel enables the admin to access, track and control the revenues and expenditures seamlessly without the need of being present physically. Also, the features incorporated are so user-friendly that necessary changes can be made in a jiffy.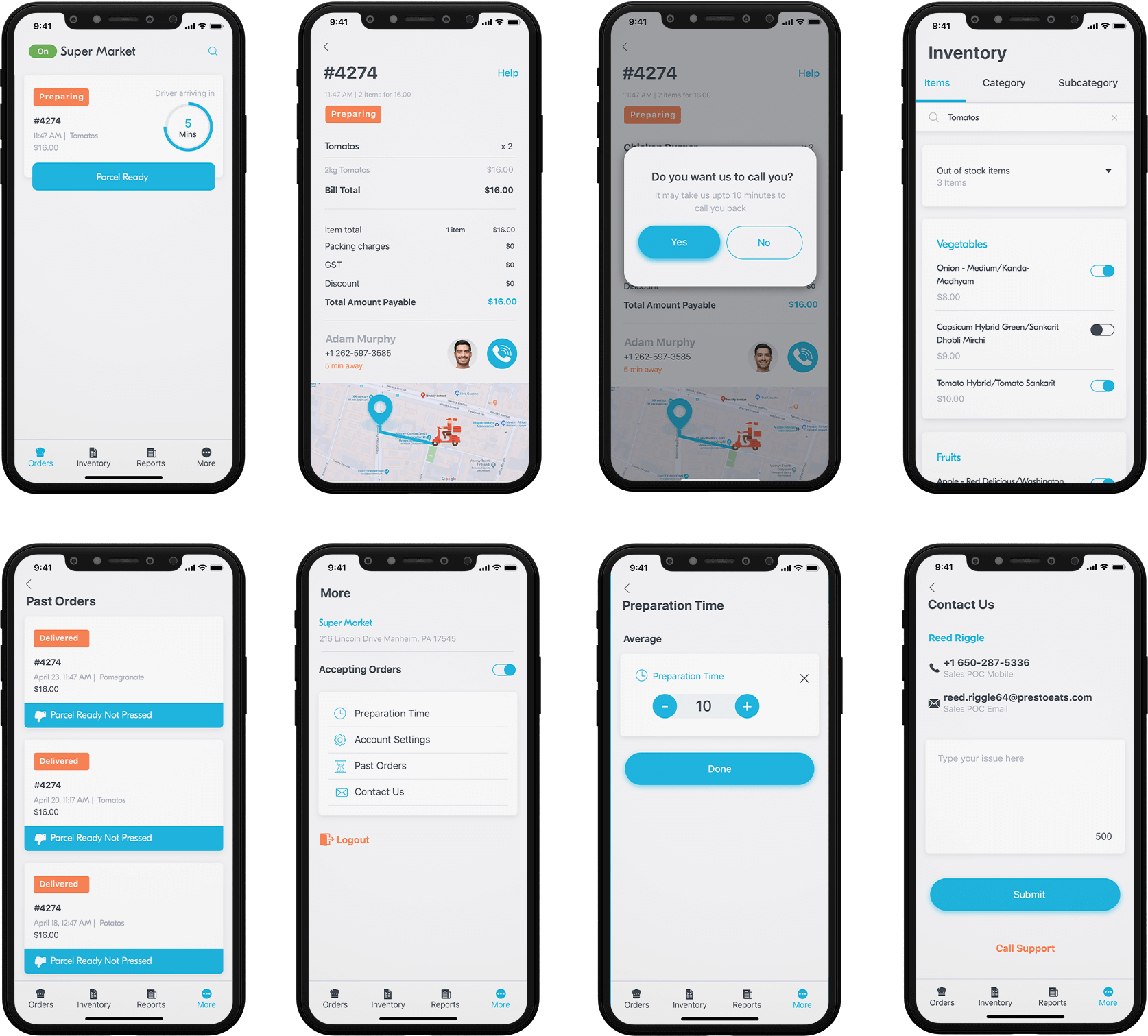 Our Zulzi Clone App Package
Excelled at offering utilitarian on demand grocery ordering and delivery apps with a lucrative and result-driven Zulzi clone script right from the scratch, we have enabled most of the merchants to enhance their grocery store awareness on online portals and successfully establish communication with their clients.
Customer App (Android & iOS)
Store Owner App (Android & iOS)
Delivery Boy App (Android & iOS)
Store Owner Web Panel
Super Admin Panel
Fully Functional Website
Billing Panel
Dispatcher Panel
Complete Source Code
100% Customizable
Technical Support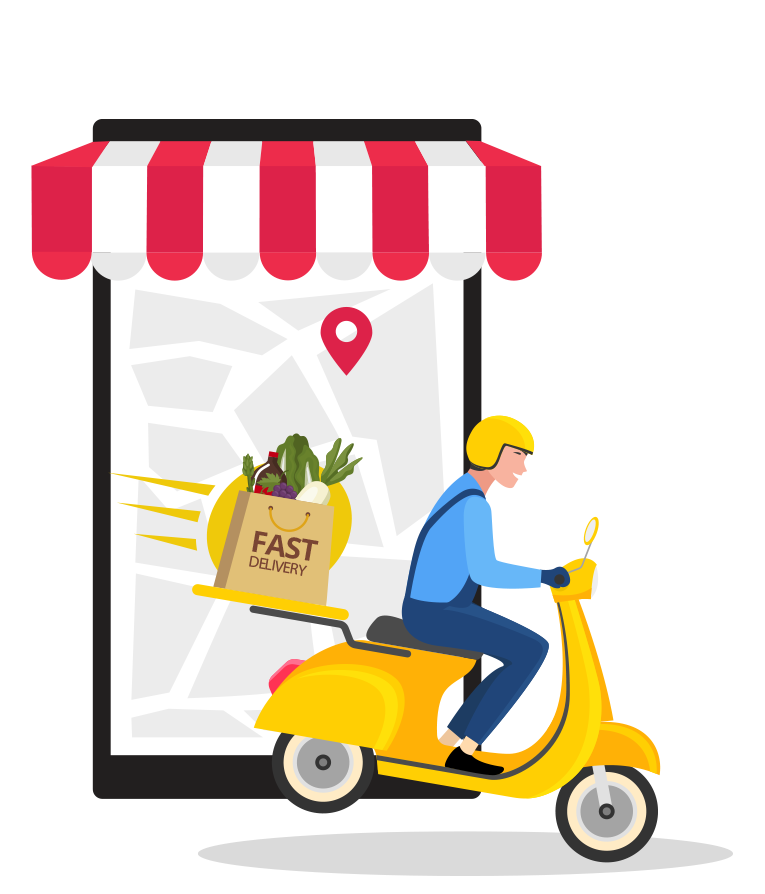 Our Zulzi Clone App Development Process
Following agile development methodologies, PeppyOcean has created several apps that have enabled thousands of businessmen to strengthen their online presence and amplify their customer base.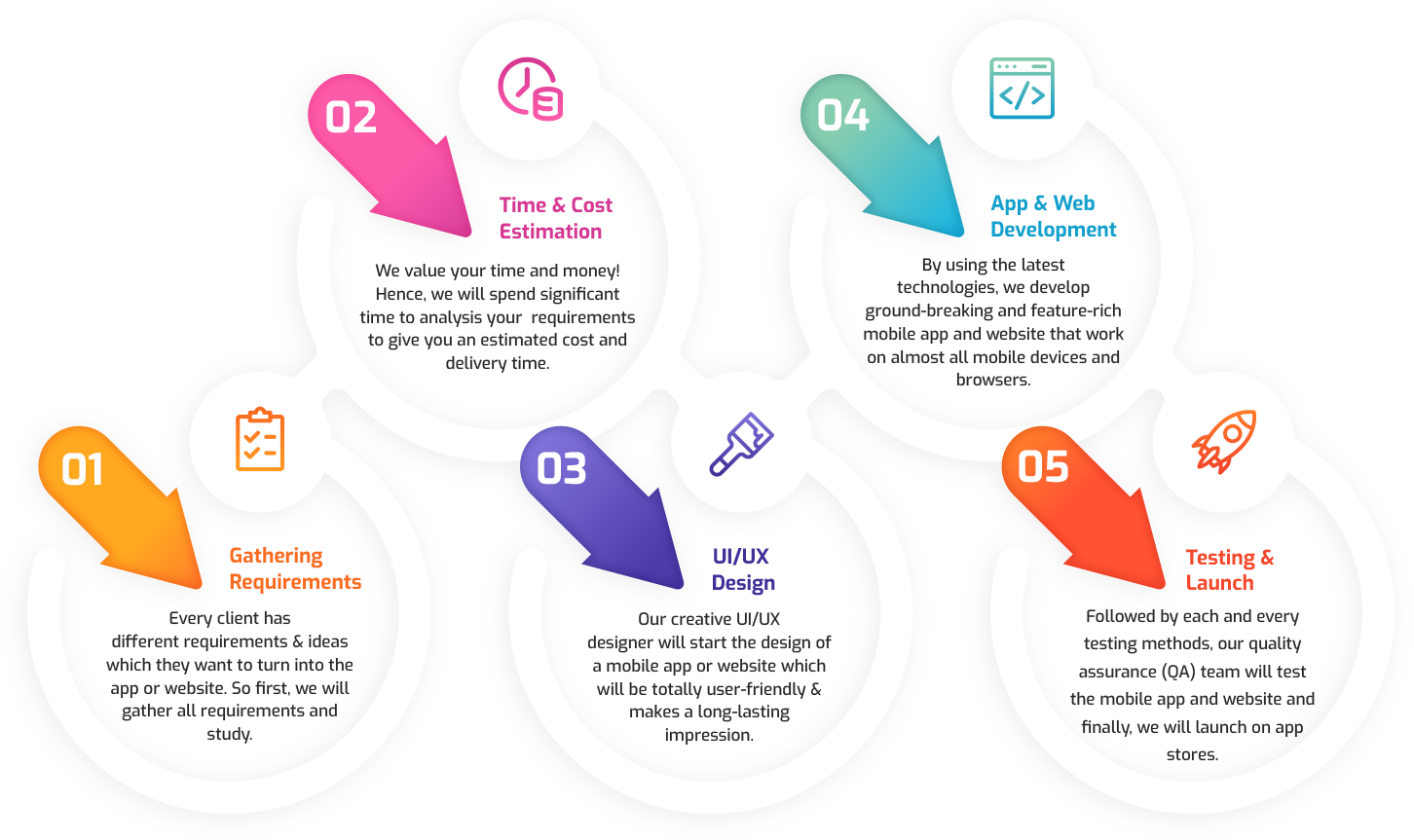 Our Core Supporter – Cutting-Edge Technology
Our zestful developers are always on their toes whenever it is about technological advancements. Leveraging technologies like Swift, Java, Ionic, Kotlin, MongoDB, Flutter, etc. our ardent researchers can develop unique apps with the Zulzi clone app source code. With their vast technical knowledge, they can create from simple to the most complex apps as per the client's demand.
Flutter
React Native
Kotlin
PWA
Swift
Java
Ionic
Firebase
Backbone.JS
Angular.JS
Vue.JS
Node.JS
MongoDB
PostgreSQL
Google Cloud
Amazon AWS
Innovative And Customized Other Clone Solutions
Make grocery shopping fun and easy is our ultimate motto when we develop Zulzi like apps. We have a pool of dedicated and committed developers who take care of the beautiful UI/UX, scalability, reliability, and accuracy of the app, as per the client specifications. We always take care of the clean interface and compatibility of the app on various platforms.
Payment Gateway Offered
Enabling you to offer complete flexibility to your customers to pay in whichever mode they want, we let you integrate as many payment gateways as you want to your app. We ensure that we will integrate secured payment gateways thereby so that your customer's info remains confined and safe.

Available in Brazil

Available in Turkey

Available in Kazakhstan

Available in Worldwide

Available in Worldwide

Available in Malasiya

Available in Worldwide

Available in Indoneisa

Available in Brazil

Available in India

Available in Worldwide

Available in India

Available in this Country

Available in this Country
UAE
Qutar
Egypt
Lebanona
Jordan
South Arabia

Available in this Country
Mexico
Ecuador
Venezuela
Colombia
Brazil
Chile

Available in this Country
Nigeria
Kenya
Ghana
South Africa
United States
Extra Features Of Our Zulzi Clone App
PeppyOcean creates an amazing grocery delivery platform for you with outstanding features through which you can provide your customers with a satisfactory shopping experience.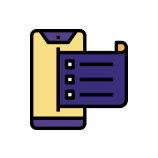 Loyalty Program
Loyalty programs like discounts, referrals, offers, etc. engage the customers and helps in enhancing the customer base.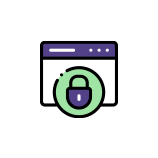 Social Login
Without the need of creating any separate login name, this feature enables the app user to log into the app using their social media credentials.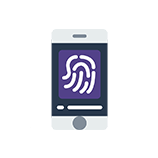 Face & Finger Id
Users can easily log in using their face or thumbprint without the need of typing their email id or login id.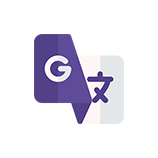 Multilingual
Enables the user to access the app in the language with which he is more comfortable and can understand features in a much better way.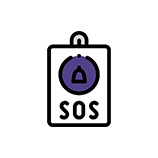 SOS Button
Using this feature, the user can seek immediate assistance in those cases where he has any confusion.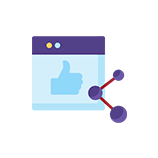 Social Media Sharing
Using this feature, the services of a particular store and the experience received can be shared on the social media pages.
Reputed Company With Happy Clients
PeppyOcean was established with a motto to deliver top-notch on demand app development services to our clients and we have been doing this since our inception. We have a long list of satiated clients that are very much contented with our services and keep sharing their success stories with us.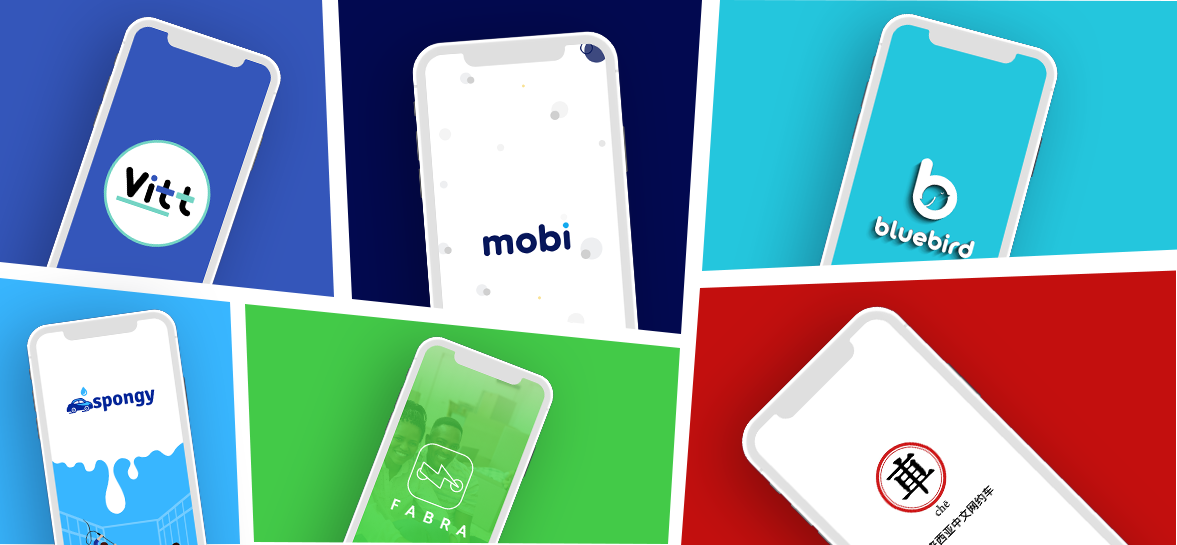 Richard Ling
Commitment to deliver regardless of the amount of time needed to completed the tasks.

Paola Baquero
They have a very complete team, where they attended each of my requirements and offered different solutions.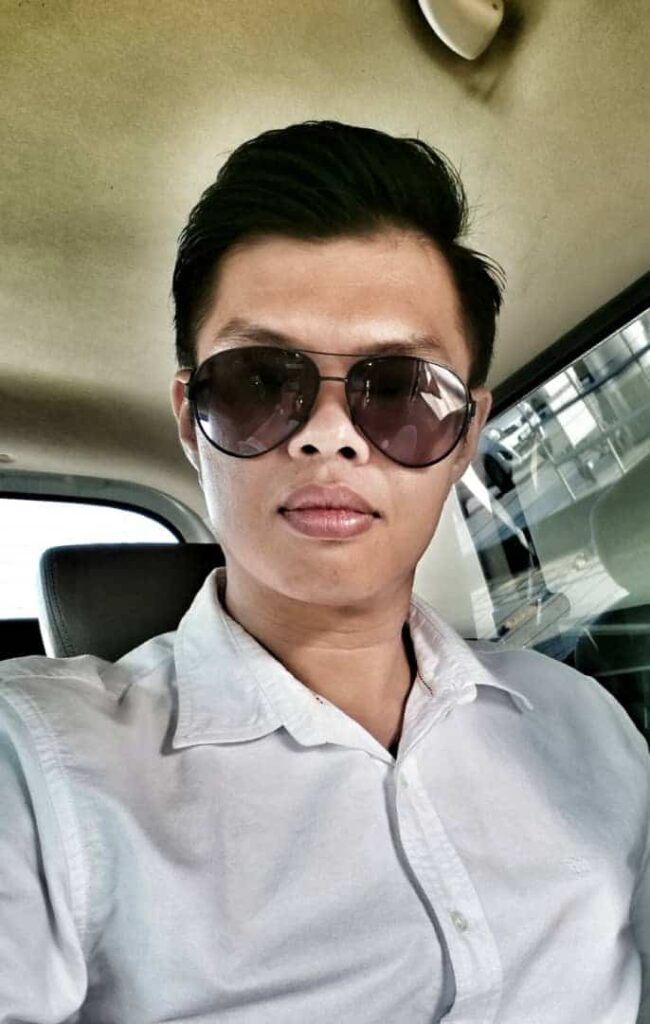 Andrew Yuen
They never fail me on all of our request and always complete the task according to time line.

Gourab Mukherjee
Extremely Reliable and a Hardworking team and good value for money

Faisal Al-Salem
Understand any requests even if we don't give a clear brief Very flexible team
BLOGS
We light the lamp of knowledge by spreading it. Sharing the knowledge we gain helps us enter deep insights and make meaningful transformations in the world around us. Look how we contribute towards a technologically better world.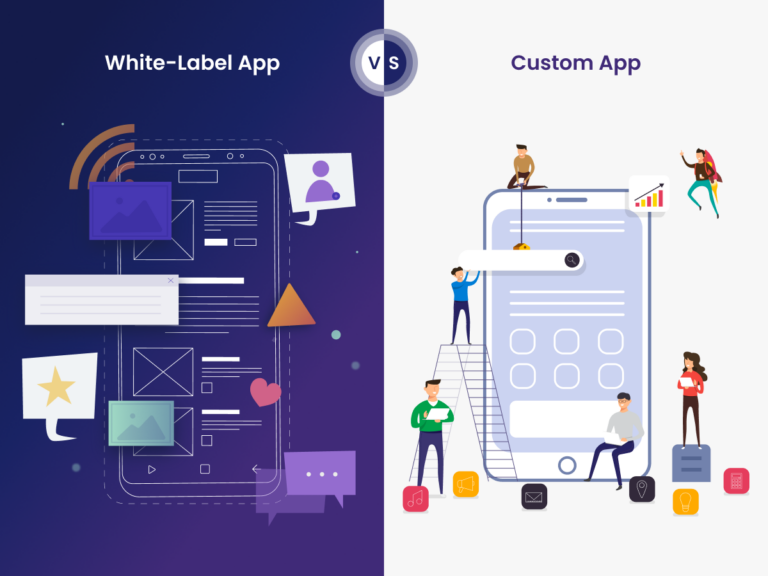 White Label App vs Custom App: Unveiling the Ri...
In today's fast-paced digital landscape, the choice between white label app and custom app is a pivotal decision that businesses must make when venturing into mobile application development. Both approaches
Continue Reading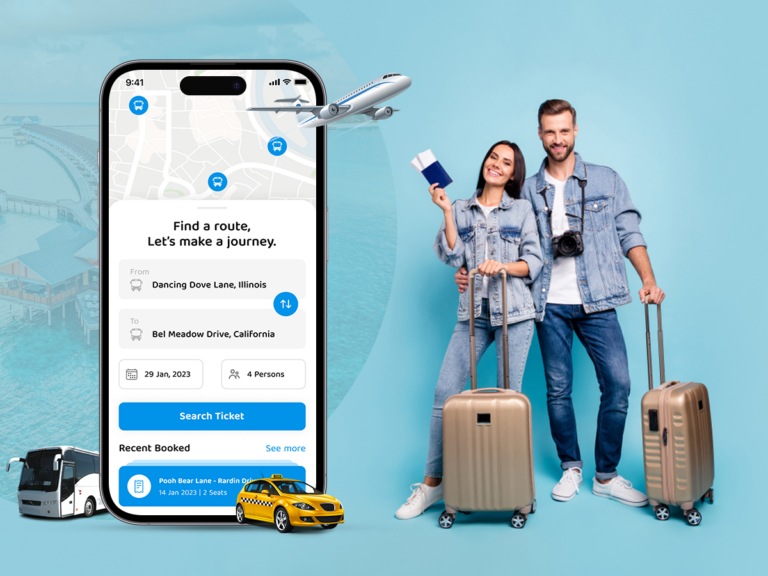 A Definitive Guide to Travel Booking App Develo...
Globally more and more travelers are opting for convenient and efficient digital solutions. As the world is moving towards a post-pandemic reality, travelers seek seamless travel experiences at their fingertips,
Continue Reading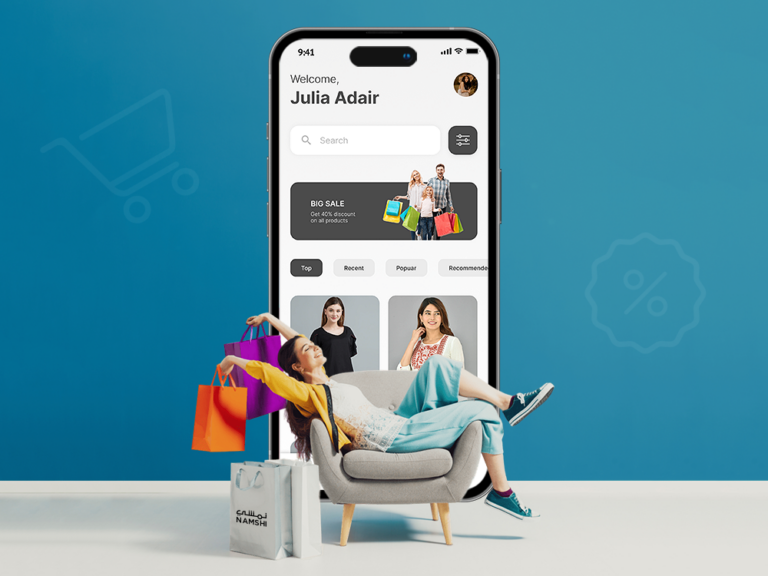 Estimate the Cost of Developing an eCommerce Ap...
eCommerce startup is a relatively new and booming trend in the business world today. If we consider how popular online shopping has become in recent years, it's no surprise that
Continue Reading