Restaurant Information
Complete information regarding a specific restaurant can be viewed along with its name, address, photos, operating hours, menu, etc.
Responsive Design
The app, website, restaurant panel and admin panel can be accessed by the customers from anywhere and anytime using mobile or browsers.
Integration with Google Map
Both web and mobile applications are integrated with Google Maps. Within the application, the delivery guy and the customers can track each other.
Multiple Currency and Language
The app is both multi-currency as well as multi-language compatible so that it can be used by users from any part of the globe.
Why Go For Our Grubhub Clone App?
In the coming days, technology is going to steer us, as we are very much dependent on technology for carrying out our day to day activities. We all have observed a spike in the adoption of mobility solutions within the entire food industry; hence, it has become requisite for the food delivery companies to have their own food delivery app just like the Grubhub clone app. Whether it is placing and assigning food orders to its dispatching, our strategically designed food delivery application is capable of handling every task of delivering food efficiently. It's not too late yet, get in touch with us and hire our exceptional Grubhub clone app development services for developing an app like Grubhub.
What Do We Offer With Our Grubhub Clone Script
We prioritize and value your business requirements and ideas. Our highly skilled Grubhub clone script developers offer avant-garde features accompanied by iron-clad security and a riveting visual-appeal. We are not only developing from scratch, but we are also offering our ready-made Grubhub clone app including all major features. We launch your app within 10 days and also providing below services:
Free Server Installation

Once the server is purchased by you, we will assist you in installing our Grubhub clone app source code without any extra charges within a stipulated time period.

Continuous Bug support

While we develop app like Grubhub, we ensure that it is high-quality and bug-free. On the occurrence of any bugs, we would take action immediately so that your app functions smoothly.

Fully Functional Source Code

Post-development together with your sophisticated food ordering app, we will provide you with the complete Grubhub clone app source code.

Technical Support

We will be available 24*7 to assist you regarding any help like integration with 3rd party API such as an SMS gateway, payment gateway, and any other issues.
How Our Grubhub Clone App Works?
We aim at designing and developing food delivery app like Grubhub in such a manner that it gives your consumers complete convenience so that they can order a healthy meal instantly and without any difficulty. Other than this, our developers add many other user-friendly features when they develop app like Grubhub that would help you in attracting more users which would ultimately pave a successful path for your business.
Login/Signup

1

Discover Restaurants

2

Select Food and Book

3

Confirm the Order

5

Receive The Order

6
Customer can sign up through their mobile or email id. By entering mobile number or email id, he/she will get the OTP to verify. The customer can also sign up through their social media accounts such as Facebook, Twitter, etc.
After a successful logged in, customers can able to see all nearby restaurants with basic details like name, logo, address, minimum order, rates and more.
After selecting the restaurant, customer can able to see available all food items along with details. Customer can also search his favorite food items by manually and book the order.
Customer can pay the amount to the restaurant owner by multiple ways like net banking, credit/debit card, cash on delivery, and in-app wallet.
After placing an order by the customer, automatic notification sent to the restaurant and restaurant confirm the order and prepare the food and give it to the delivery boy.
The delivery boy will pick the order from the restaurant & deliver at the customer's location. Delivery boy can track restaurant as well customer location in his App.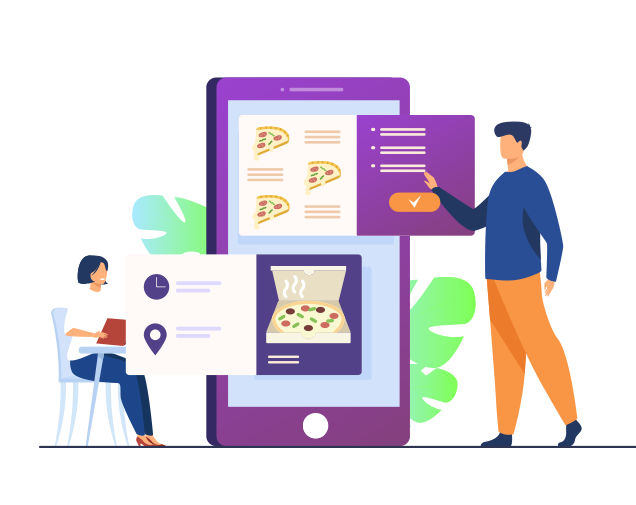 Customer App Features
Enable your app customers to relish their favorite cuisines while sitting comfortably on their couch with our magnificently designed and highly interactive Grubhub clone app. To make the task of the customer easy, our Grubhub clone script includes features such as:
Customer Login

Enabling the users to login in through any means they want to like either using their social profile id, mobile number or email address, so that they can operate the app sooner.

Track Nearby Restaurants

Using the app, the customer can search for the nearest food outlet to receive the meal quickly and satiate their hunger.

Restaurant Profile

For more detailed information about a particular restaurant, customers can use this feature that offers a complete information about every restaurant.

Search Versatile Items

With versatile items displayed on the home page of every restaurant, the customer can search for his desired food item.

Live Order Tracking

Utilizing this GPS feature, it becomes easy for the customer to have a complete idea of how far his order has reached.

Multiple Payment Options/wallet

With multiple payment options, the user can pay in a more flexible manner and conduct transactions.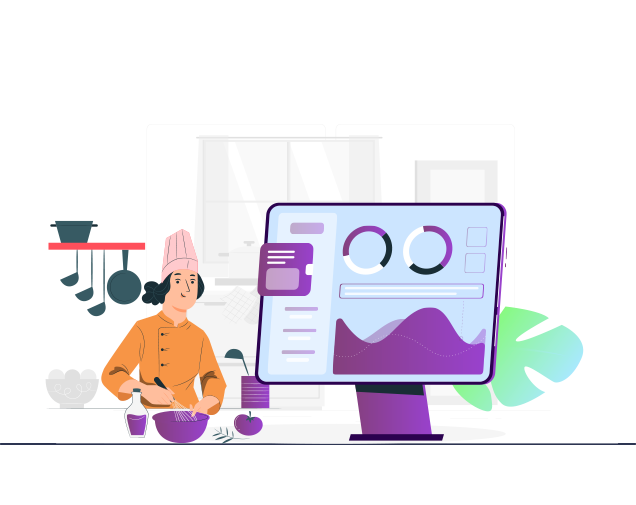 Restaurant App/Panel
Managing the entire restaurant activities and completing customer orders on time for the restaurant owners would have been a daunting task if this panel would have not been there. We have designed this panel so beautifully keeping every prospect in mind so that the owner can manage everything with a single click.
Accept/Reject Delivery Request

On the basis of the availability of raw material or chef, the total time consumed for preparing the order, etc. the restaurant owner has complete right to accept or reject the food request.

Push Notifications

The restaurant owners can continuously notify the customer and the delivery guy on completion of every delivery stage.

Order Management

Restaurant owners can have a look as well as manage all the orders from this single panel. Using this panel, he can even keep track of the delivery guys.

Profile

From the restaurant's profile the customers can know about the specialty and experience of a specific restaurant and the rates charged by it.

Individual Dashboard

This is one of the most essential features in the restaurant panel through which the restaurant owners can have a look at the complete order history, completed orders and revenues earned from those orders, etc.

Availability

From this feature, the working hours and the availability of the eateries can be known. During the peak seasons the eateries can update their extended working hours.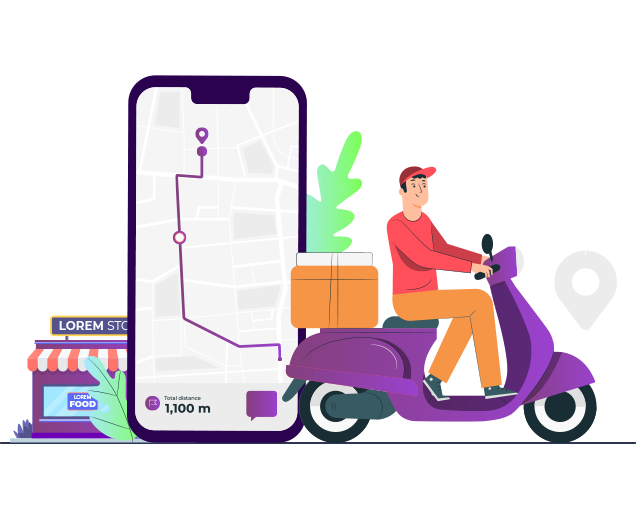 Delivery Boy App Features
Enabling the delivery guy to operate the app from anywhere and anytime using any device, we have designed this app with a responsive design. With advanced support features, he can get instant help from the app whenever he wants. Have a look another features which we integrated:
Flexible Login Hours

It is purely on the delivery boy to accept and deliver orders as per his convenience.

Create Detailed Profile

With ease, the delivery person can create and update his profile with detailed information and display his skills and experience.

One-tap Call to Customers

On the occurrence of any emergency or to get the exact location of the customer, the delivery guy can make a call to the customer with a single tap.

Geo-Location

No other feature can be as useful as this, because it helps the delivery guy locate the address accurately and quickly.

Order List

With his order list, he can view the orders he has accepted, rejected and completed till date and calculate his earnings roughly.

Chat System

Both the customer and the delivery guy can communicate with each other through this chat feature.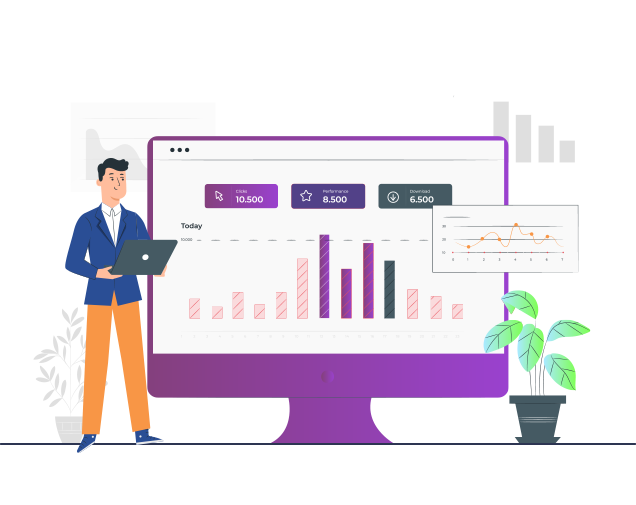 Admin Panel Features
The admin dashboard is the most powerful dashboard of our Grubhub clone app source code. With this dashboard, the admin can administer and manage the entire app activities. Power-packed with seamless and superior features; this panel is going to be the best business assistant.
Approve Restaurant/Delivery Boy

The admin can accept or reject the requests of the delivery guy and the restaurant owner to become part of the app and render the services.

Admin Dashboard

From this dashboard, the admin can view the entire business activity and manage them effectively.

Customer Management

Through this section, the admin is empowered to add or remove any customer as per his order statics, feedback, etc.

Restaurant Management

Admin has a complete right to remove or add a particular restaurant on the basis of its accomplished orders, feedback, ratings and earnings from a particular restaurant.

Delivery Boy Management

This feature displays the delivery boy's accepted, rejected and completed deliveries and the reviews received by the restaurant owners and customers.

Order Management

This feature permits the admin to manage orders and view the complete history of every placed, completed and cancelled order.
Customer App Design
Letting the customers pick the favorite food, easily make payments for their order, view their order status and even track their order in real-time, the app offers complete convenience to the customers.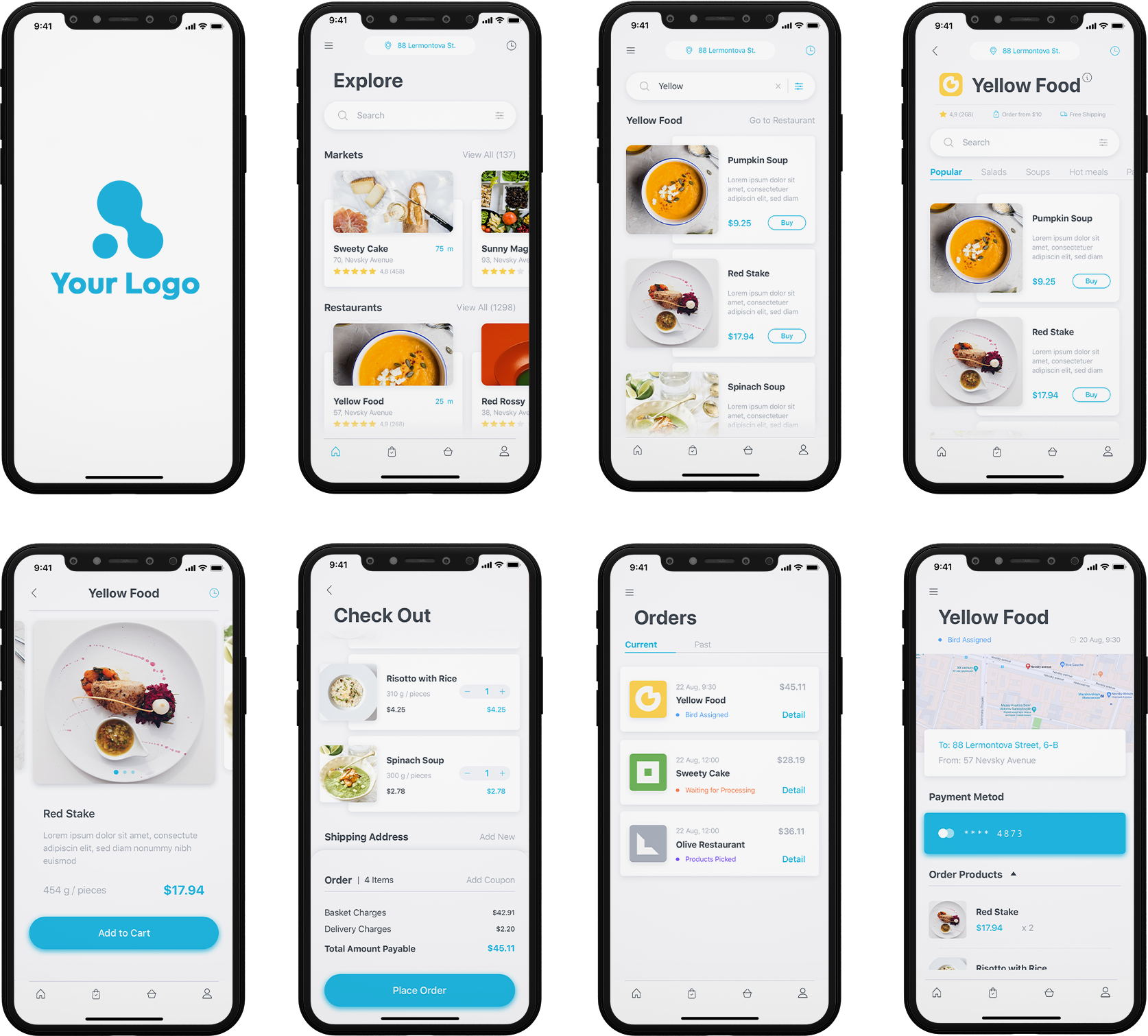 Restaurant App Designt
One step login, availability of multiple languages, simple but useful app features, order history, earning history and many other essential features have been integrated into the app considering the driver's convenience.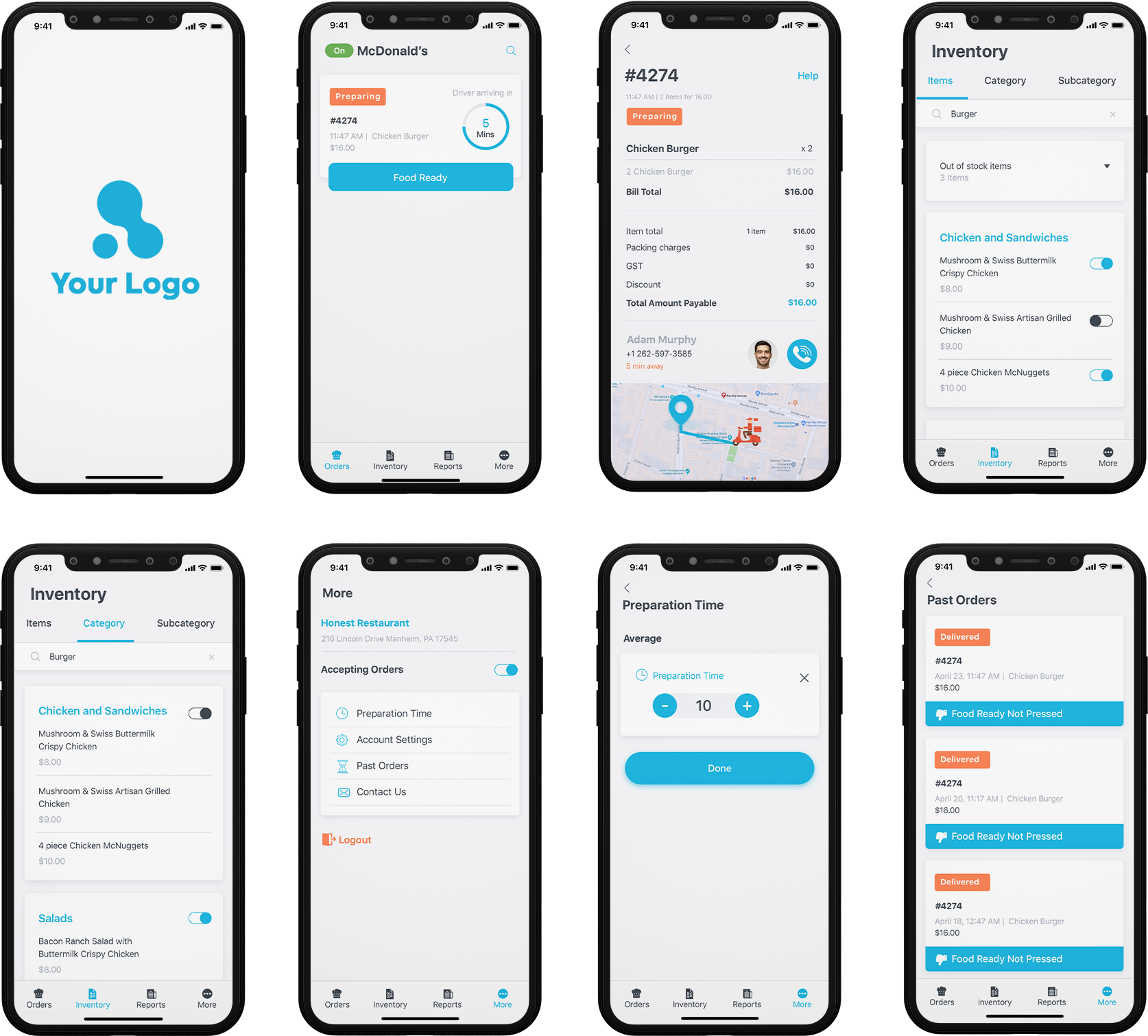 Delivery Boy App Design
Well organized and created UX designs permit the admin to conveniently update, edit or delete the items, user profile details and photos and send a notification with a few clicks.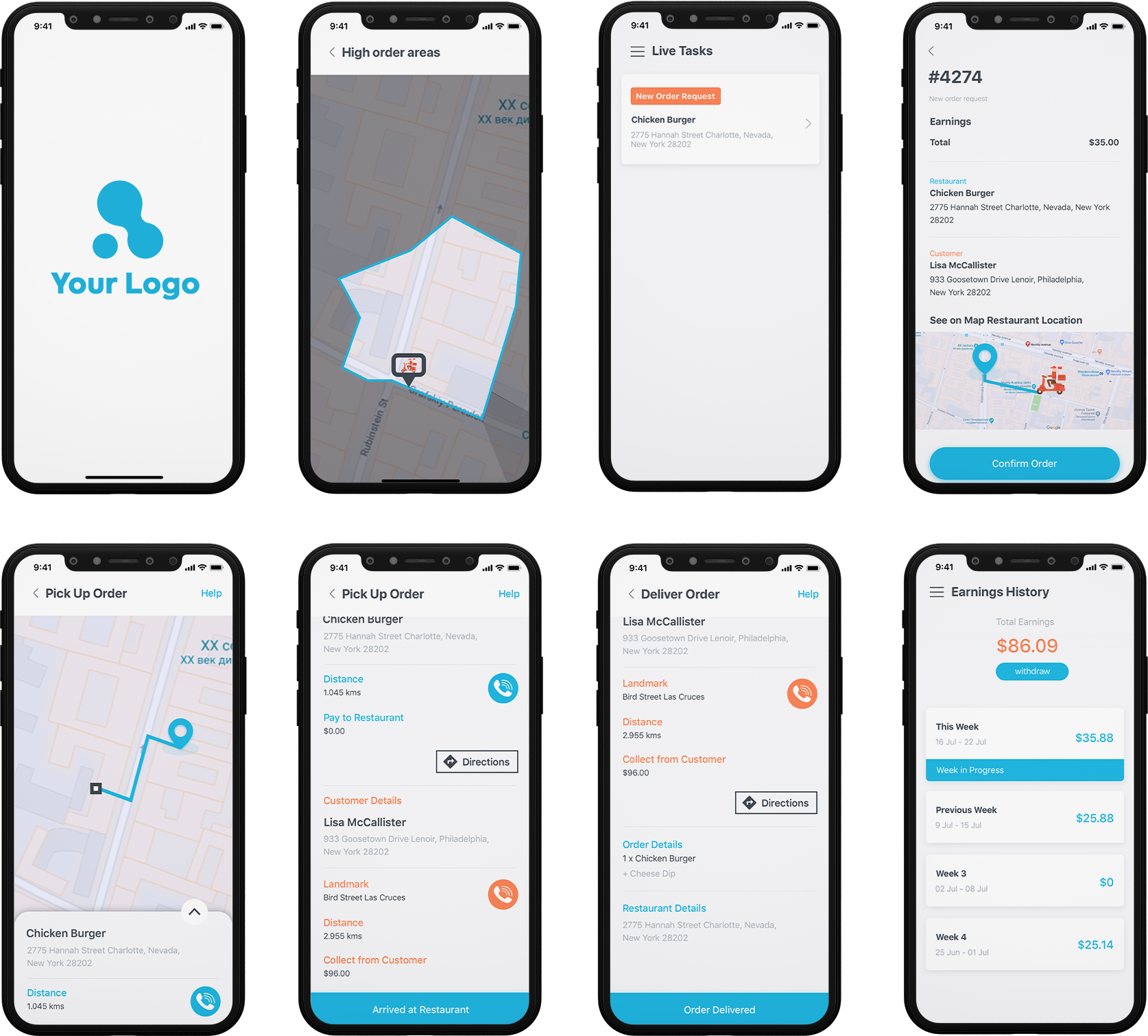 Our Grubhub Clone App Package
We have been helping the food delivery business owners develop app like Grubhub. Other than this, our peer-to-peer solutions from designing of the app to its development have helped them attain new success heights and earn attractive ROI. Get the below all things with our package:
Customer App (Android & iOS)
Restaurant Owner App (Android & iOS)
Delivery Boy App (Android & iOS)
Restaurant Web Panel
Super Admin Panel
Fully Functional Website
Billing Panel
Dispatcher Panel
Complete Source Code
100% Customizable
Technical Support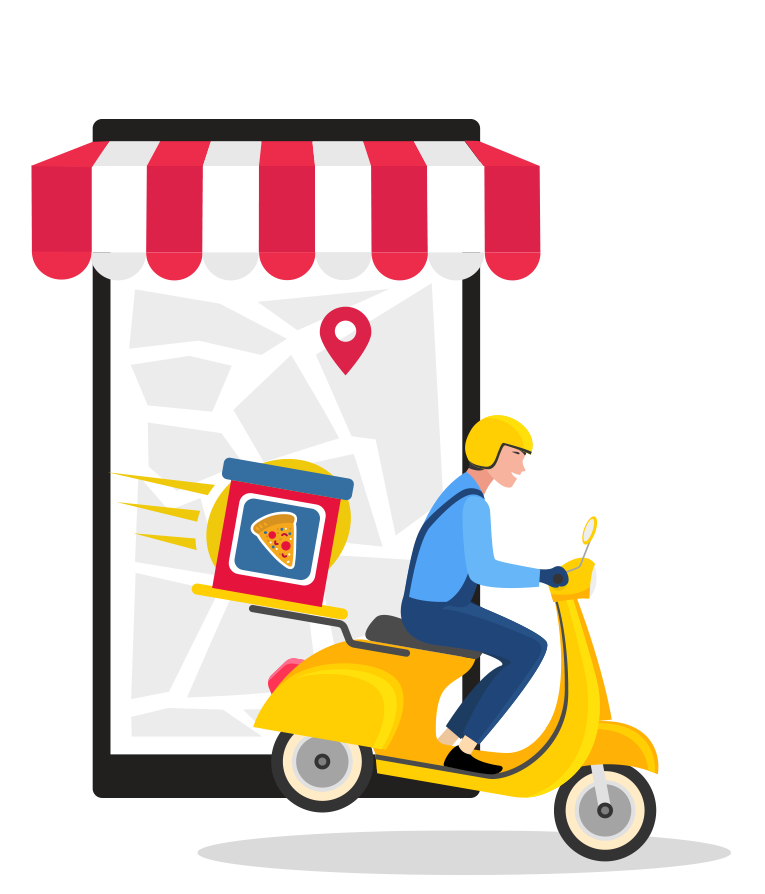 Our Grubhub Clone App Development Process
Irrespective of the scope and size of your business, with our precisely cultivated food delivery app development process we will surely make a successful app for your enterprise. Watch out the phases included in our effective development process: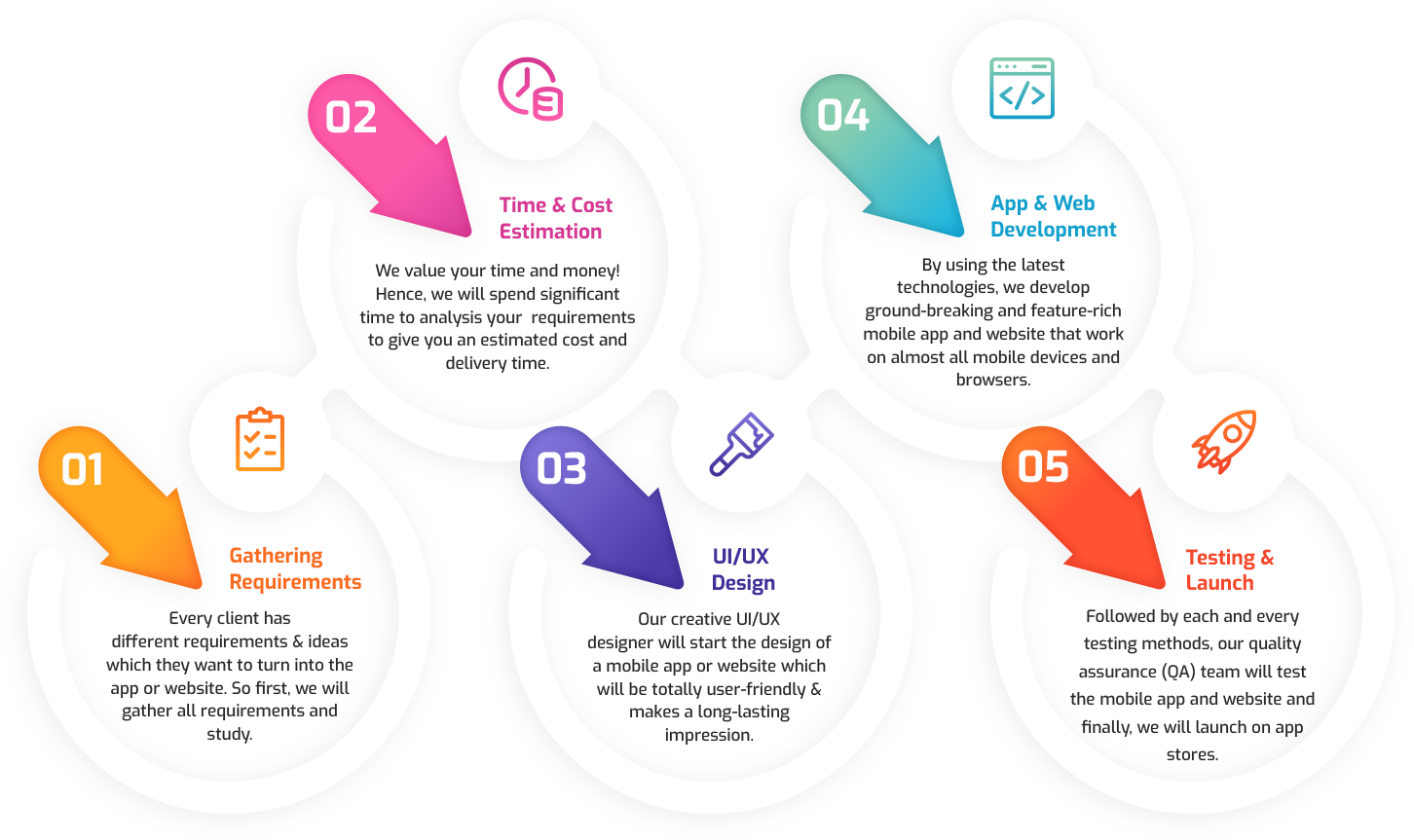 Our Technology Repository
Designing, creating and installing a perfect food delivery app clone demands for a cohesive and experienced team of developers. We possess a team of talented, industry-specific and efficient technology experts that are ready to deliver custom Grubhub clone script backed with the latest technology and tools, as per your needs.
Flutter
React Native
Kotlin
PWA
Swift
Java
Ionic
Firebase
Backbone.JS
Angular.JS
Vue.JS
Node.JS
MongoDB
PostgreSQL
Google Cloud
Amazon AWS
Innovative And Customized Other Clone Solutions
By considering the latest market technologies and trends, we provide our clients with holistic solutions irrespective of the business landscape they belong to. Whether it is a Grubhub clone app or any other food clone app, we can build any kind of clone app that best suits your business.
Payment Gateway Offered
The mode of payment preferred by different customers from different countries and different areas is different. As you will be offering your services to millions of customers worldwide, add various payment gateways to your app.

Available in Brazil

Available in Turkey

Available in Kazakhstan

Available in Worldwide

Available in Worldwide

Available in Malasiya

Available in Worldwide

Available in Indoneisa

Available in Brazil

Available in India

Available in Worldwide

Available in India

Available in this Country

Available in this Country
UAE
Qutar
Egypt
Lebanona
Jordan
South Arabia

Available in this Country
Mexico
Ecuador
Venezuela
Colombia
Brazil
Chile

Available in this Country
Nigeria
Kenya
Ghana
South Africa
United States
Extra Features our Our Grubhub Clone App
By matching technology with ideas and garnishing the app with additional features, we come up with a great food delivery app development solution that would undoubtedly make your food delivery app a big hit in the online portal. Extra features are added to the app as per the demand of the present market scenario to keep you at the top forever.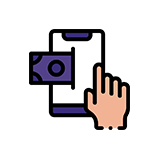 In-App Wallet
Enable your shoppers to add their money to it and place the order directly without the need of entering payment details to pay for the placed orders.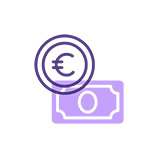 Multiple Currency
Together with the local currency, you can add other currencies to your app as per the area in which you desire to offer your services (within or beyond boundaries).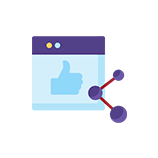 Social Sharing
Customers prove to be a reliable source of advertisement. Hence, permit your customers to share their experience on social media pages using this feature.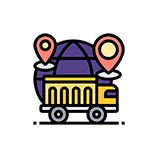 Multiple Address
This feature would make it easy for your customers to send the same food order to different addresses at a time without going through the entire ordering process for each address.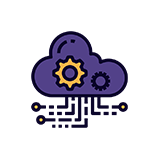 SaaS Supported App
Not necessary that the app user uses the same device every time to place food orders. He can log in through any device that is connected to the internet.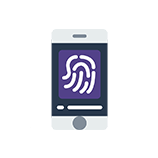 Touch/Facial ID
Without typing the password, the user can instantly login with a single touch or by scanning his face via this most time saving and user-friendly feature.
Reputed Company With Happy Clients
PeppyOcean was established with a motto to deliver top-notch on demand app development services to our clients and we have been doing this since our inception. We have a long list of satiated and authentic clients that are very much contented with our services and keep sharing their success stories with us.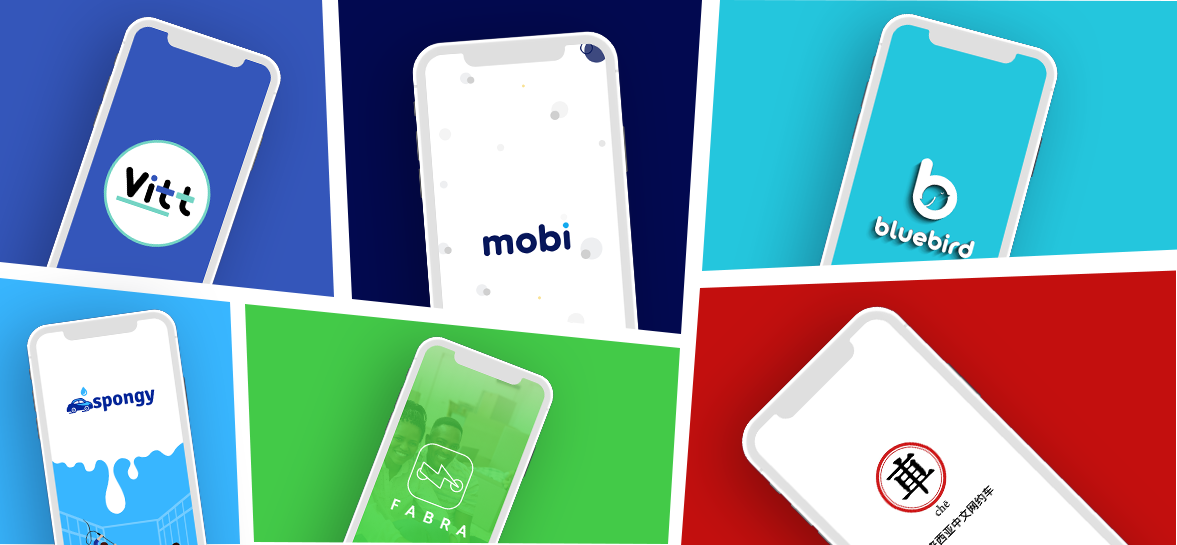 Richard Ling
Commitment to deliver regardless of the amount of time needed to completed the tasks.

Paola Baquero
They have a very complete team, where they attended each of my requirements and offered different solutions.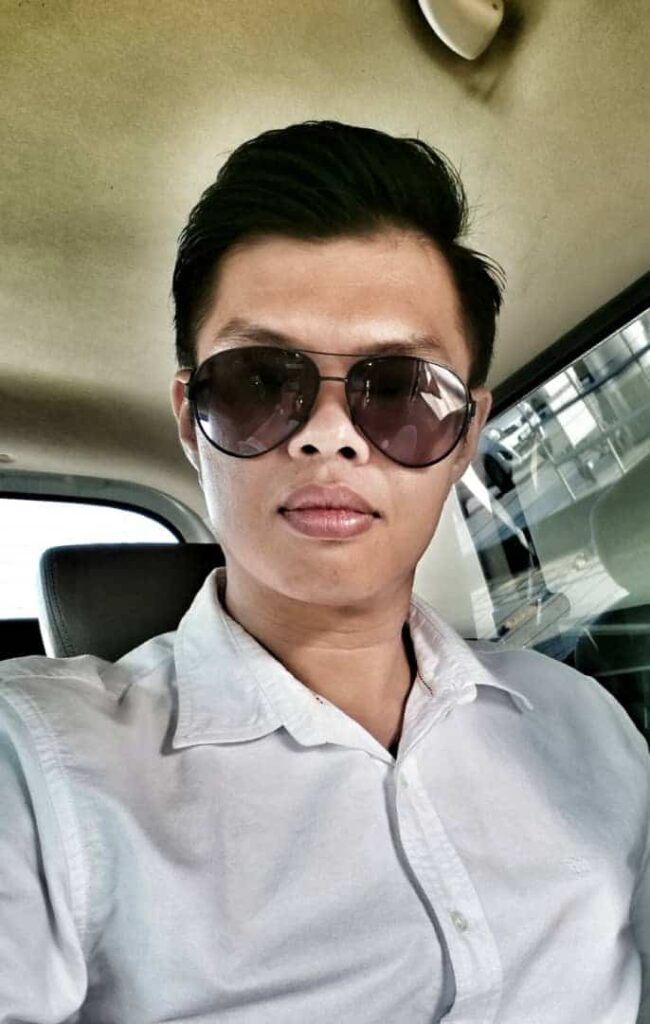 Andrew Yuen
They never fail me on all of our request and always complete the task according to time line.

Gourab Mukherjee
Extremely Reliable and a Hardworking team and good value for money

Faisal Al-Salem
Understand any requests even if we don't give a clear brief Very flexible team
BLOGS
We light the lamp of knowledge by spreading it. Sharing the knowledge we gain helps us enter deep insights and make meaningful transformations in the world around us. Look how we contribute towards a technologically better world.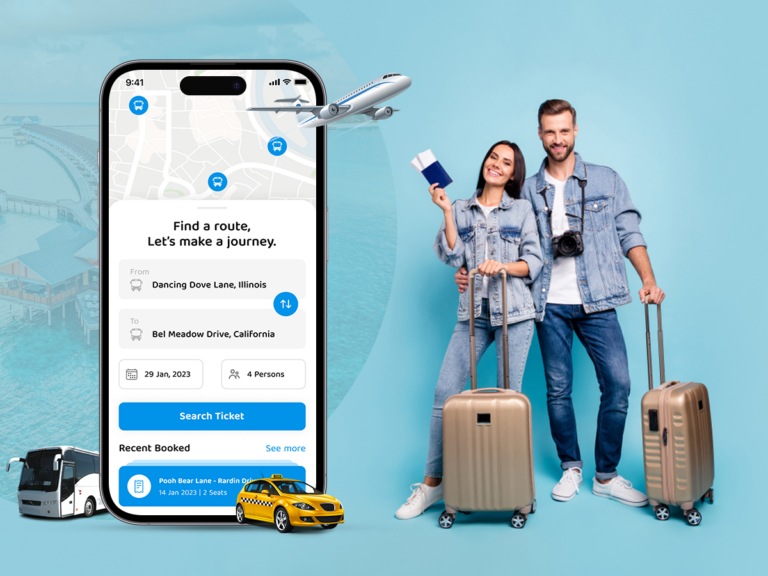 A Definitive Guide to Travel Booking App Develo...
Globally more and more travelers are opting for convenient and efficient digital solutions. As the world is moving towards a post-pandemic reality, travelers seek seamless travel experiences at their fingertips,
Continue Reading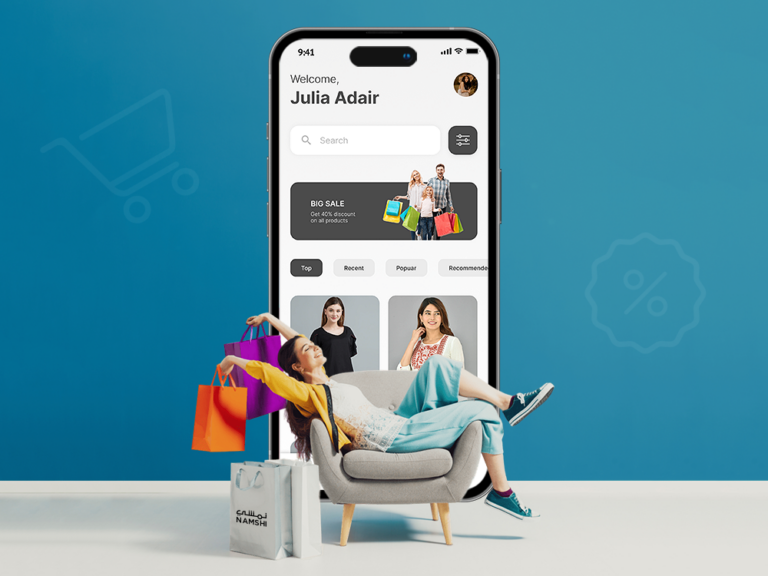 Estimate the Cost of Developing an eCommerce Ap...
eCommerce startup is a relatively new and booming trend in the business world today. If we consider how popular online shopping has become in recent years, it's no surprise that
Continue Reading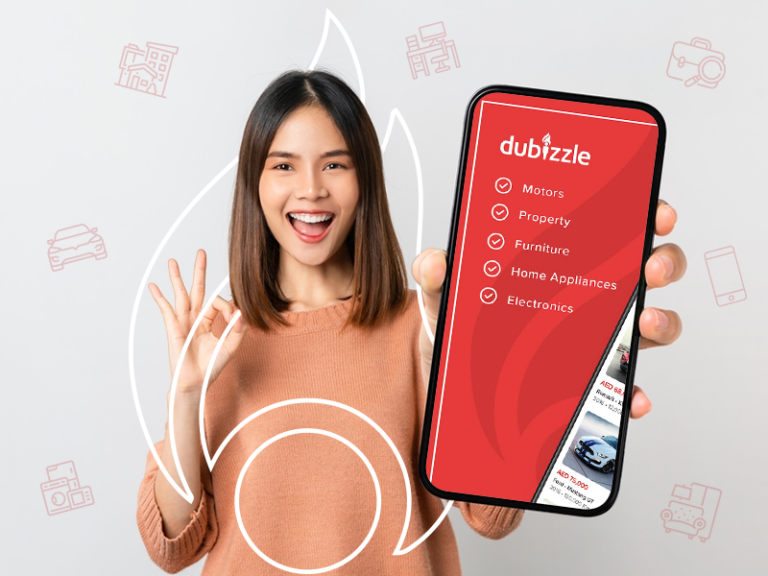 Unveiling the Cost of Building a Classified App...
The Internet offers numerous avenues that provide various advertising materials. It's an excellent strategy to connect with a large audience in a specific location, making it an ideal solution for
Continue Reading