Multi-Store
The app enables the user to search for the available grocery stores within their area and provides the user with plenty of options to select from.
Track Order
By this app, the customer can track the delivery boy in real-time and can know about ETA and the delivery status of their order.
Robust & Scalable
The most exclusive feature of our designed app is its scalability, flexibility and robustness enabling the app owner to take his venture to the pinnacle.
Multilingual Adaptable
Our Grofers clone app supports multiple languages allowing users to use the app in the language in whichever they are comfortable with.
Why Go For Our Grofers Clone App?
Our Grofers clone app is like blessings for all those customers who avoid doing grocery until they fall short of some grocery items or hardly find any time for that except weekends because of their hectic schedule for weekdays. Our dedicatedly created Grofers clone app is simple yet eye-catching enabling every user to search his desired items with ease. The smart filter option is one of the best features that find the exact items for the customers with lightning speed. Features like easy checkout, add to wish list or cart, multi-language option and many more have been created using ideal Grofers clone app source code to offer optimum convenience to the app users.
What Do We Offer With Our Grofers Clone Script?
Utilizing our exceptional Grofers clone app development services launch an app having an ideal Grofers clone script and manage your entire grocery delivery business from your smart device even while on the go. Compatible with iOS and Android platform, we provide you with a solution that can be easily scaled up/down and customized tailoring your business requirements.
Reduced Time To Market

We provide you with customizable solutions that can be customized according to the specifications of your business enabling you to enter the market as soon as possible.

Cost-Effective Solutions

We always have readymade solutions for you that can be scaled and modified as per your needs so that you can own an app at a reasonable price.

Innovative Solutions

Leveraging the power of ultra-modern technologies, we aim at providing you with innovative solutions that would make you stand out of the crowd.

Interoperability & Scalability

We develop apps that are interoperable with third-party software and are completely scalable that can be scaled up/down depending upon the growth of your business.
How Does Our Grofers Clone App Work?
Being 100% customizable, our Grofers clone app has been powered with advanced and accessible features so that the app's working can easily be ascertained even by a neophyte or a non-tech savvy individual.
Easy Registration

1

Search or Browse Stores

2

Search Products and Book

3

Confirm the Order

5

Receive the Order

6
Customers can easily signup or sign in through email id or mobile number. By doing so customers will get the OTP (one-time-password) to verify. Customers can also signup directly through their social media accounts such as Facebook, Twitter, etc.
After a successful login, he/she can able to see multiple grocery stores on the map. By clicking on the store icon or name, customers can check full details of the store like name, description, timing and all.
After selecting the store, customers can able to see available all grocery items along with details. The customer can also search for products manually and book the order.
There are multiple payment options available in the app such as credit/debit card, net banking, COD or through the in-app wallet.
After placing an order by the customer, automatic notification sent to the grocery store and store confirm the order, pack the order & give it to the delivery boy.
The delivery boy will pick the order from the grocery store & deliver it to the customer's location. Delivery boy can track the store as well as the customer location in his app. Also, customers can track the location of the delivery boy and estimated arrival time.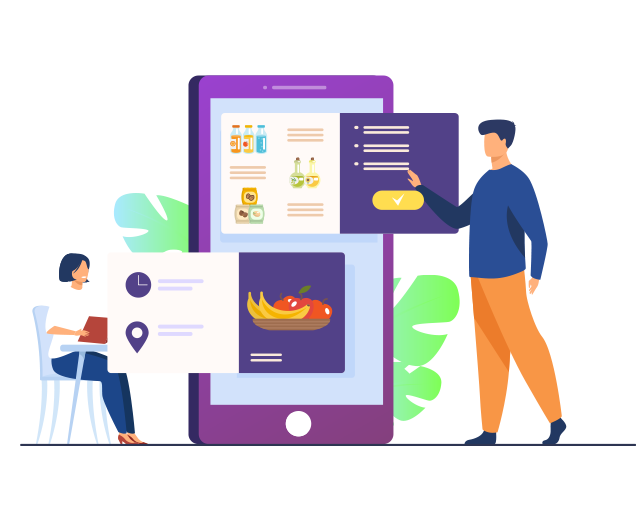 Customer App Features
Simplicity and dexterity are the two foremost things that our developed app offers to its users. Our Grofers clone app source code advancement has so many features that comprise streamlined versatile retail facades, easy checkout option, tweaked plans, order status tracking, etc. We develop an app like Grofers with an aim that the customers do not feel any difficulty while shopping online via the app.
Sign Up / Login

Using Gmail or Facebook credentials, users can sign-up or log in to the app within a fraction of a second.

Search Location Wise Grocery Stores

Grocery stores can be searched by their location. Also, users can search the stores by feeding the store's name on the search bar.

Add to Cart

Grocery items as and when selected can be added to the cart for easy tallying at the end.

Manage Postal Address

To which address the grocery has to be delivered can be updated whenever there is a change in the delivery address.

Payment System

Payment can be made via PayPal or via available multiple payment options like debit/credit card, COD or through the in-app wallet.

Track Order

Integrated Google Maps makes it easy for the customer to track his order live.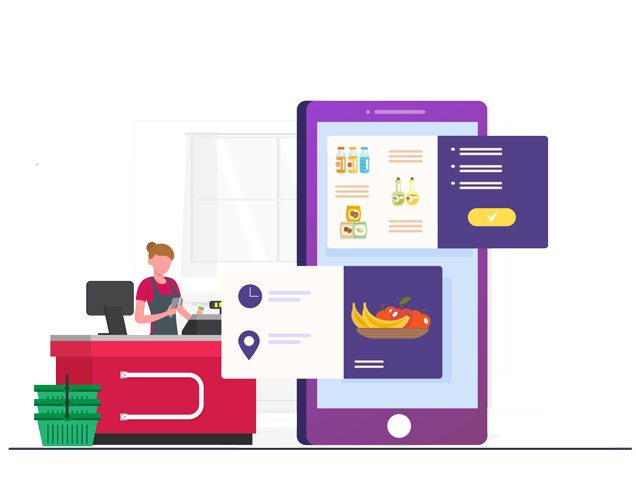 Store Owner App Features
Our intuitive Grofers clone script for the store owners comprises an exhaustive list of high-tech features with the help of which the store owner can serve his customers in a better way. Be it tracking the customer's order to live or notifying them regarding every delivery stage, the app plays the role of a handyman for the store owner to commence all the essential grocery delivery-related tasks efficiently.
Notification

This feature notifies the store owner immediately with every new customer order.

Accept/Reject

On the basis of factors like availability of items, rush in the store, minimum order criteria, the store owner has complete right to accept or reject the customer order.

Order History

The order history displays entire completed, enqueued and rejected order details together with the invoice data.

In-App Call

With just a single tap, the store owner can communicate with the delivery boy or the customer within the app.

Track Order

Keep a track on all the dispatched orders to ensure that the order gets delivered to the customer on time.

Online/Offline

As per the opening and closing hours of the store, the store owner can toggle between online and offline mode.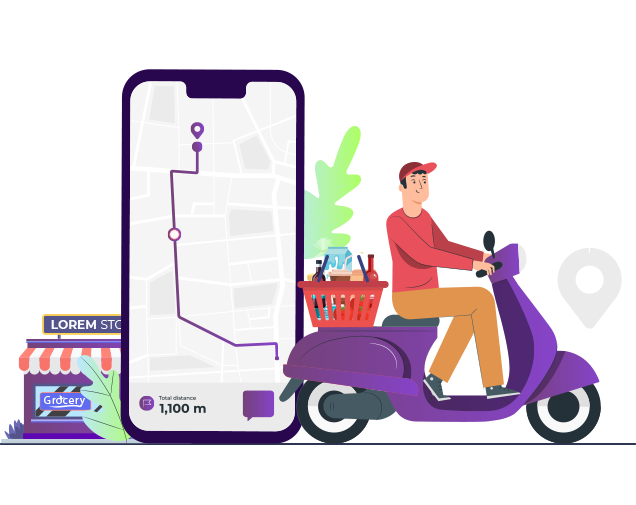 Delivery Boy App Features
A wonderful delivery solution for timely delivery of grocery items. Acting as a helping tool for the driver to find the optimum route towards the address of the customer and make a hassle-free delivery, our Grofers clone app for the driver has been encumbered with easily accessible and uncomplicated features.
Order History

With the order history feature, the delivery boy can check his so far completed orders.

Availability Toggle

To work for how many hours and how many days a week is completely the decision of the driver on the basis of which he can update his status as Available/Unavailable.

Manage Profile

The changed mobile number or email id can be updated anytime with one single click whenever required to keep the profile up-to-date.

Accept/Reject

If too many orders have been already assigned to the delivery boy to complete, he is free to accept/reject any new order request.

Navigation

Once the order is accepted by the delivery boy, the app will display a detailed route from the grocery store to the customer's address.

One-tap Call to Customers

With the presence of this feature, the delivery boy is just a tap away from the customers.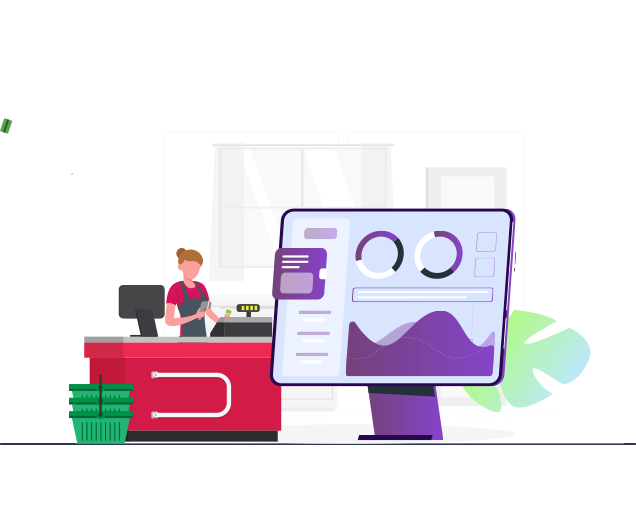 Store Owner Panel
Available in iOS and Android platforms for registering and updating the store items along with stock information and ingredients details, the store owner can operate the app via a small smart gadget on his palm. Our ardently created Grofers clone script helps in managing the item cycle effortlessly
Register/Login

Grocery store owners can instantly signup or log in through their password, social media username or phone number.

Manage Order

Receive new customer requests online and efficiently manage all the customer orders from on page with complete details of the order.

Store Item's Images

For boosting the visual appeal, the store owner can add 3D pictures of the items in which they trade and offer their customers digital shopping experience.

Manage Product List

The store owner can update the product list with new products or with edited price list.

Availability/Unavailability of Product

When a particular item is out of stock, the store owner can state 'Unavailable' for that particular product.

Earning Details

With graphical data, the store owner can view his daily or weekly earning details. Also, earnings per order can also be viewed.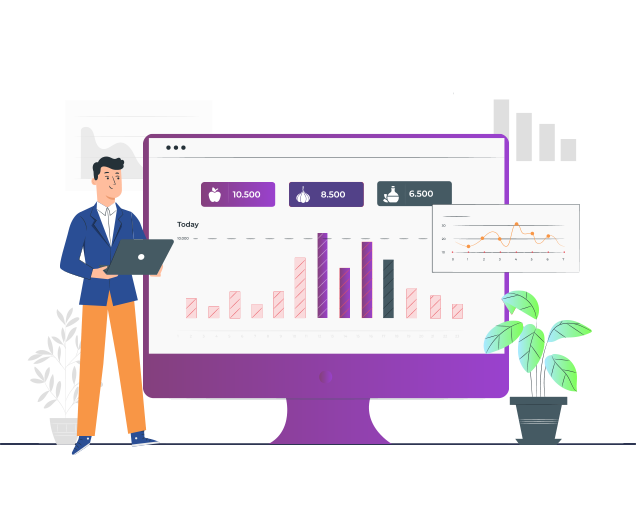 Super Admin Panel
Being a true copy of the Grofers clone app, our logical and technically superior Grofers clone app source code helps the admin to administer the complete operations within the app, monitor each section of the business, and use the digital data for finding the ROI and make solid plans for future progress.
Approve Grocery Store Request

Depending upon the grocery store's location, the items in which it deals and its popularity, the admin holds complete authority to approve or disapprove grocery store requests.

Admin Dashboard

A powerful panel for scrutinizing business data and managing entire business operations systematically.

Customer Management

Using this feature the admin can view and manage the customer's profile details and hold the full right of adding or editing profile details and declining the registration request.

Grocery Store Management

Using this feature the admin can view and manage the grocery store's profile details and hold the full right of adding or editing profile details and declining the registration request.

Delivery Boy Management

Using this feature the admin can view and manage the delivery boy's profile details and hold full right of adding or editing profile details and declining the registration request.

Notifications

To allure customers and to encourage them to shop via the app, the admin can send attractive deals and offers via this feature to the customers.
Customer App Design
With our marvelously designed on demand grocery app with every grocery item properly tagged under relevant categories, let your customers find the grocery items easily just by entering one or two keywords.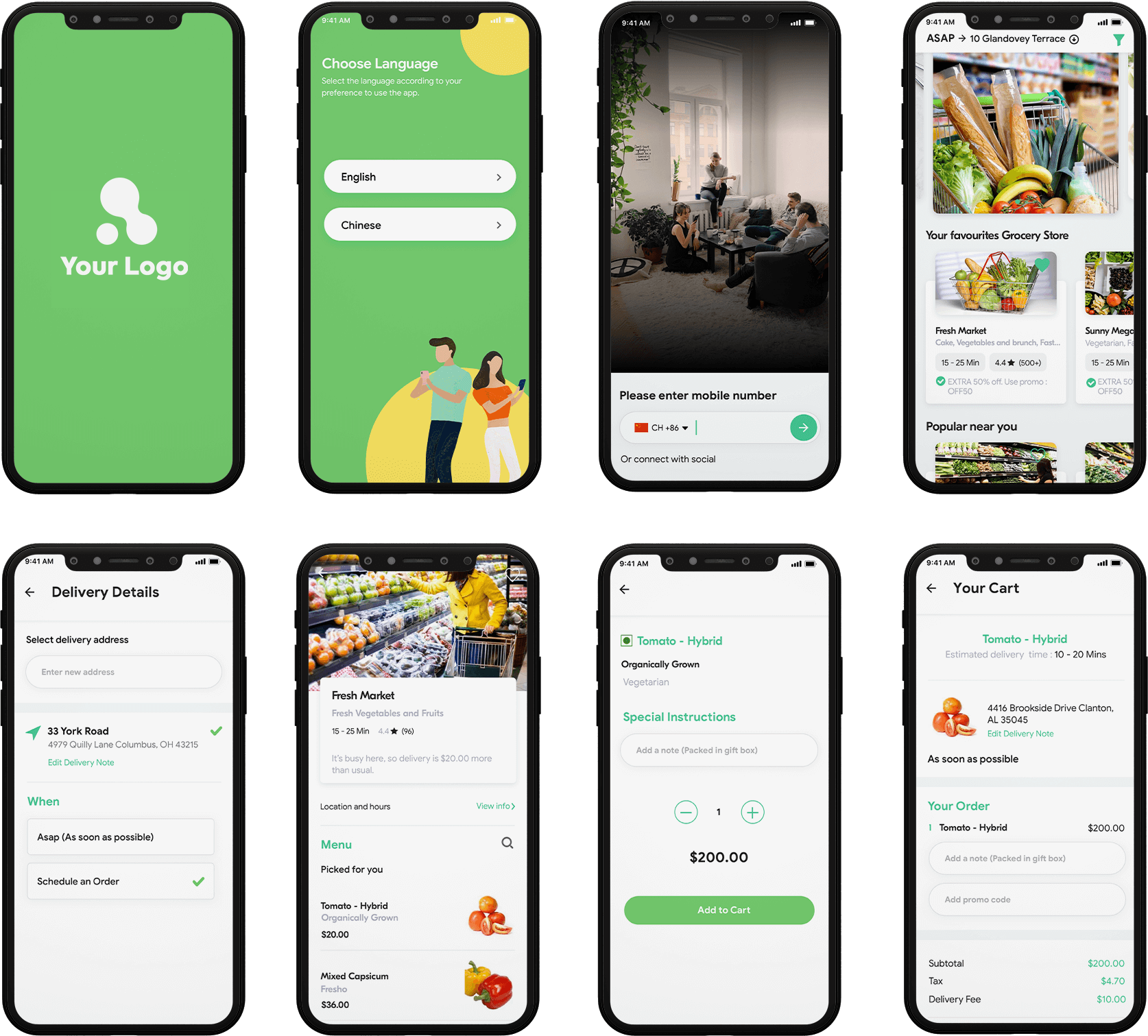 Store Owner App Design
Catalyze your actions, plan strategies, make good decisions and many more things via our perfectly designed store owenr app comprising almost every feature essential to control the online supermarket with the fingertips.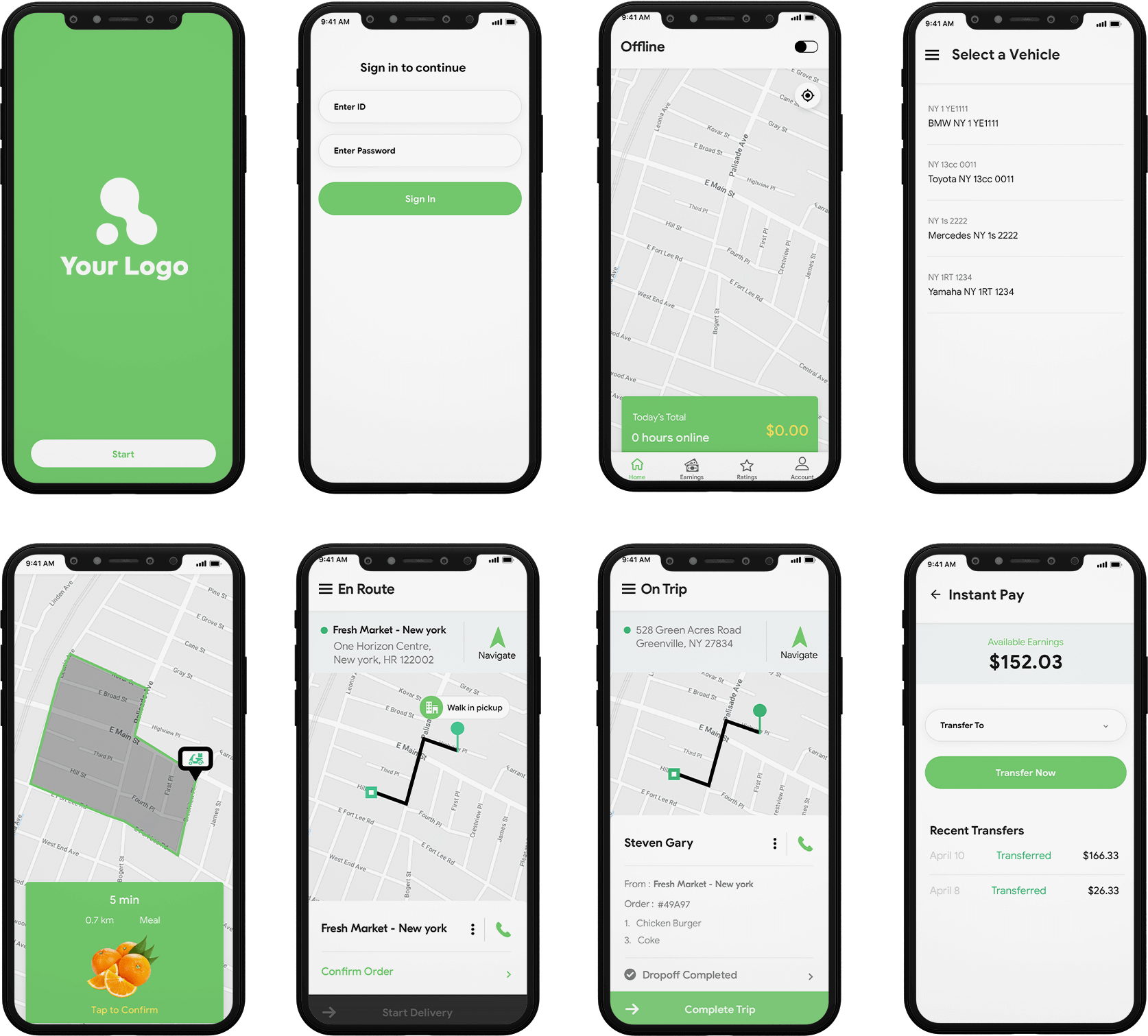 Delivery Boy App Design
Easy to use features such as GPS navigation and delivery details make it easy for your delivery partner to locate the delivery address with ease despite being new to that location and make deliveries as per the customer's specific time.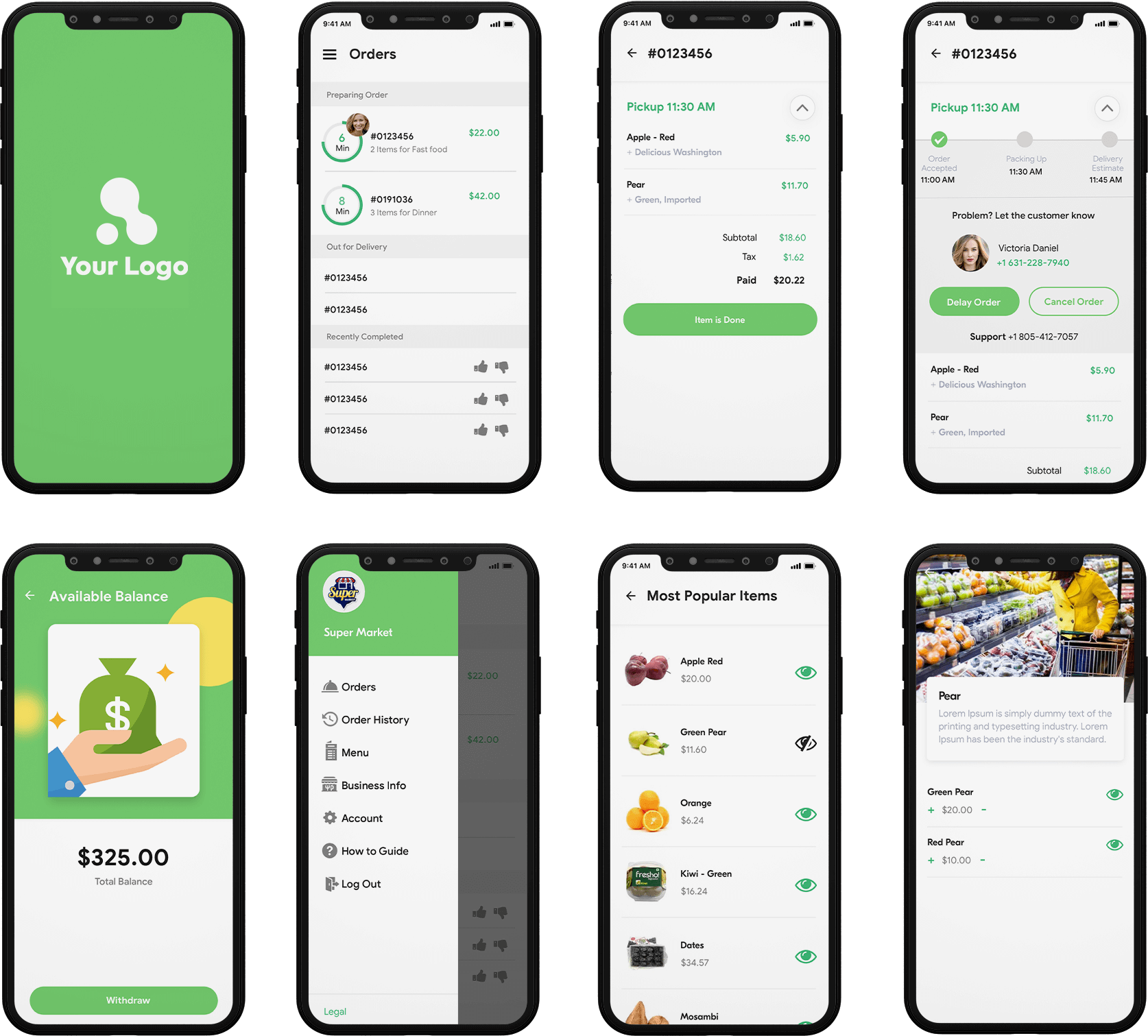 Our Grofers Clone App Package
To provide your organization online visibility with our high-quality Grofers clone app source code is our main motto. We have been offering our clients with diverse types of intuitive, creative and highly functional apps loaded with the best features suiting their business needs.
Customer App (Android & iOS)
Store Owner App (Android & iOS)
Delivery Boy App (Android & iOS)
Store Web panel
Super Admin panel
Fully Functional Website
Billing Panel
Dispatcher Panel
Complete Source Code
100% Customizable
Technical Support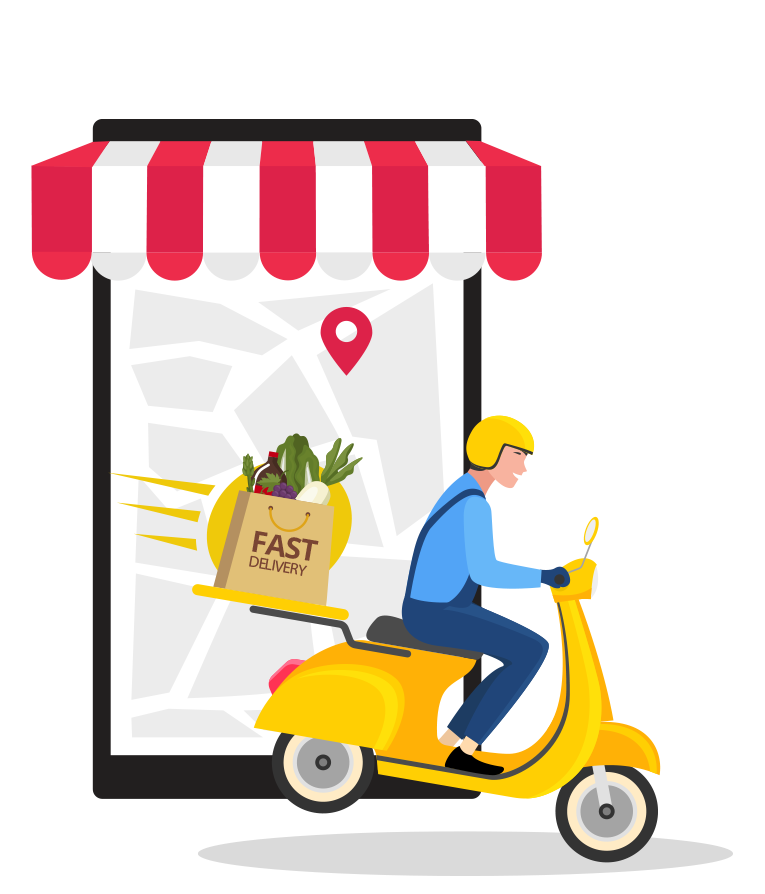 Our Grofers Clone App Development Process
Compatible with iOS and Android platform, we provide you with a Grofers clone app development services that can be easily scaled up/down and customized tailoring your business requirements.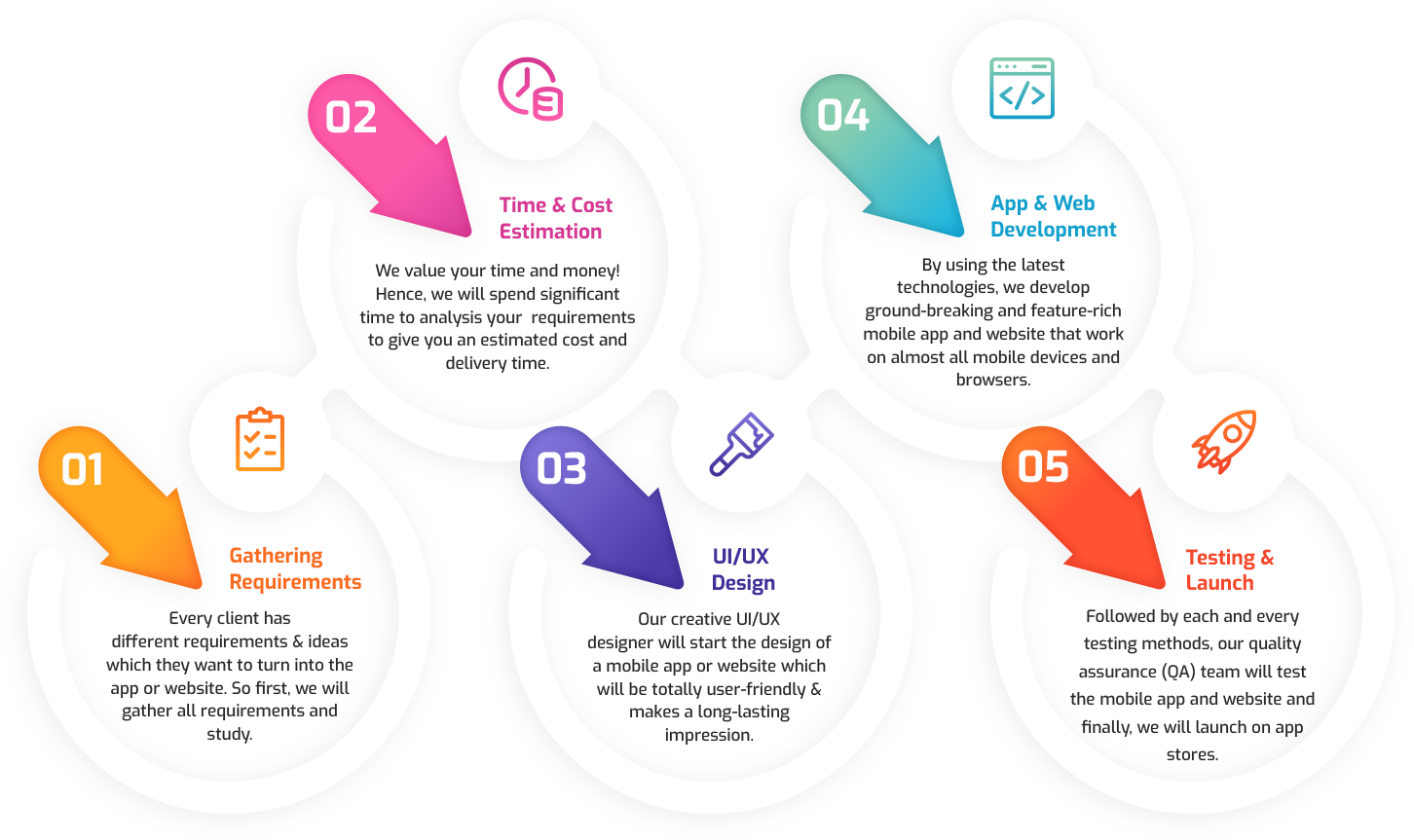 Our Technology Repository
Creating a highly responsive mobile app that functions at a lightning speed is what we specialize in. Whether it's about leveraging Node, Swift, React Native, JS, Java, etc, for creating intuitive frontend or creating a robust backend using Python, MongoDB, Erlang, etc. or making use of Automation or ML to smoothen the workflow of the business – our developers are adept at handling all types of the technology stack.
Flutter
React Native
Kotlin
PWA
Swift
Java
Ionic
Firebase
Backbone.JS
Angular.JS
Vue.JS
Node.JS
MongoDB
PostgreSQL
Google Cloud
Amazon AWS
Innovative And Customized Other Clone Solutions
When it comes to online grocery delivery services, we provide the best and suitable mobile app solutions that satisfy our clients in various ways. While building apps, we mainly focus on "how we can simplify" grocery shopping, and "what additional features we can add" to enhance our customer experience.
Payment Gateway Offered
You can mention which payment gateway you would like in your app or can seek our assistance if you want.

Available in Brazil

Available in Turkey

Available in Kazakhstan

Available in Worldwide

Available in Worldwide

Available in Malasiya

Available in Worldwide

Available in Indoneisa

Available in Brazil

Available in India

Available in Worldwide

Available in India

Available in this Country

Available in this Country
UAE
Qutar
Egypt
Lebanona
Jordan
South Arabia

Available in this Country
Mexico
Ecuador
Venezuela
Colombia
Brazil
Chile

Available in this Country
Nigeria
Kenya
Ghana
South Africa
United States
Extra Features Of Our Grofers Clone App
PeppyOcean excels at developing a stupendous app loaded with as many features as you say. Below are mentioned a few extra features that you could have in your Grofers clone app for making the most out of your app.
Manage Address
Delivery address can be altered easily whenever the customer wants.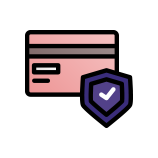 Payment Integration
Integration of multiple payment options renders complete flexibility to the customers.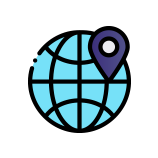 Geolocation
From this feature, the exact location of the store and the customer can be acquired.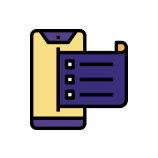 Bill Estimation
A total bill amount gets displayed as the customers keep on adding products to the cart.
Favorite Store
Customers can easily search their favourite grocery stores just by mentioning the store name on the search bar.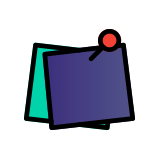 Integration of Social Network
Permits users to share their shopping experience on social platforms.
Reputed Company with Happy Clients
PeppyOcean was established with a motto to deliver top-notch on demand app development services to our clients and we have been doing this since our inception. We have a long list of satiated clients that are very much contented with our services and keep sharing their success stories with us.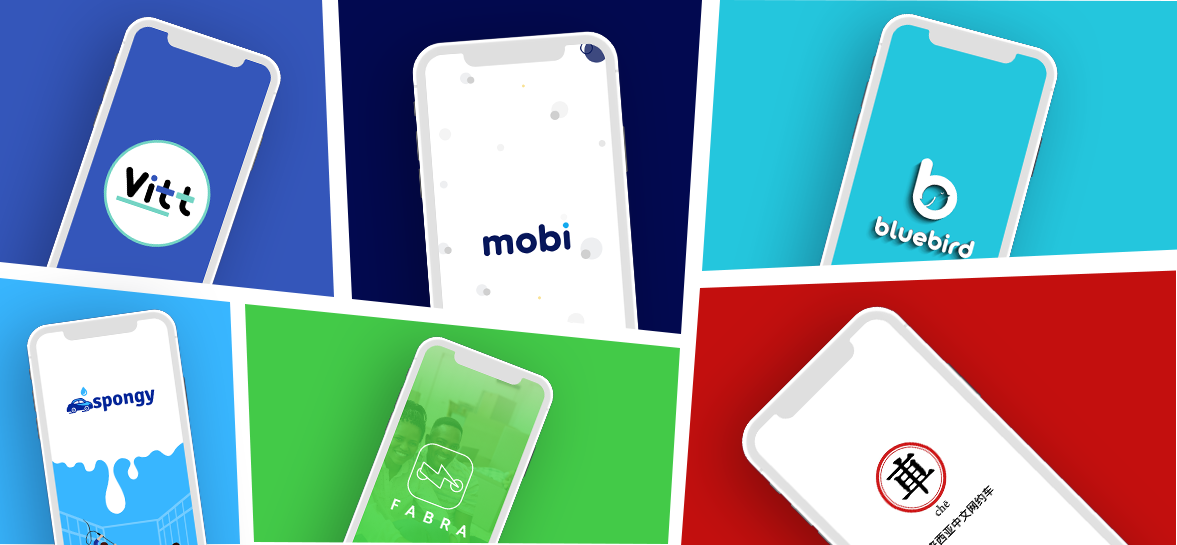 Richard Ling
Commitment to deliver regardless of the amount of time needed to completed the tasks.

Paola Baquero
They have a very complete team, where they attended each of my requirements and offered different solutions.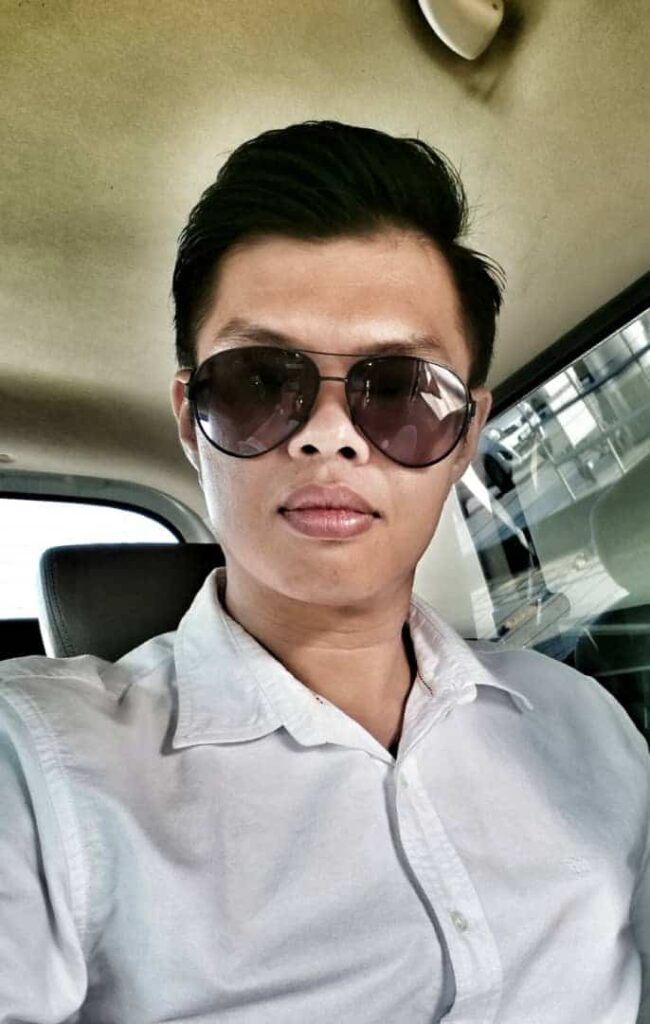 Andrew Yuen
They never fail me on all of our request and always complete the task according to time line.

Gourab Mukherjee
Extremely Reliable and a Hardworking team and good value for money

Faisal Al-Salem
Understand any requests even if we don't give a clear brief Very flexible team
BLOGS
We light the lamp of knowledge by spreading it. Sharing the knowledge we gain helps us enter deep insights and make meaningful transformations in the world around us. Look how we contribute towards a technologically better world.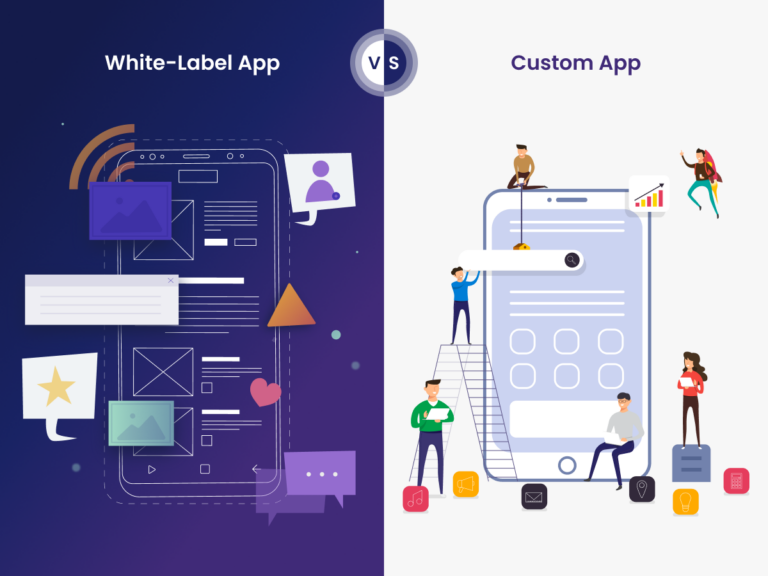 White Label App vs Custom App: Unveiling the Ri...
In today's fast-paced digital landscape, the choice between white label app and custom app is a pivotal decision that businesses must make when venturing into mobile application development. Both approaches
Continue Reading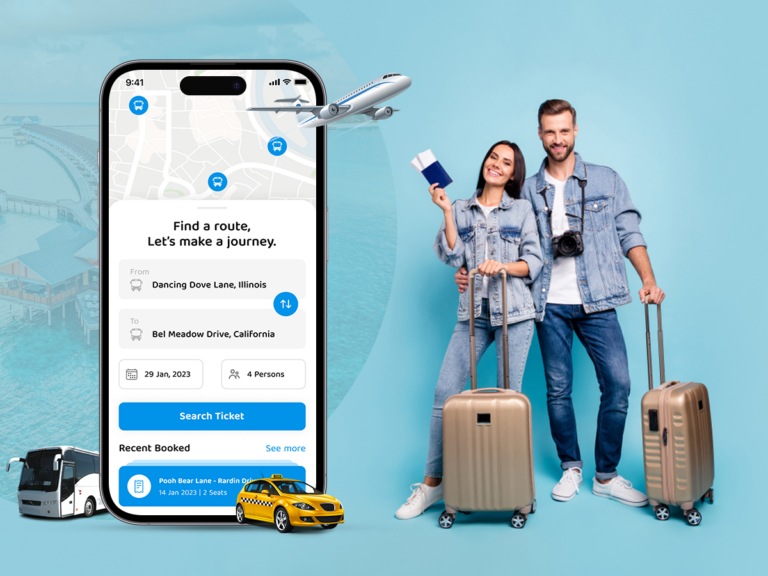 A Definitive Guide to Travel Booking App Develo...
Globally more and more travelers are opting for convenient and efficient digital solutions. As the world is moving towards a post-pandemic reality, travelers seek seamless travel experiences at their fingertips,
Continue Reading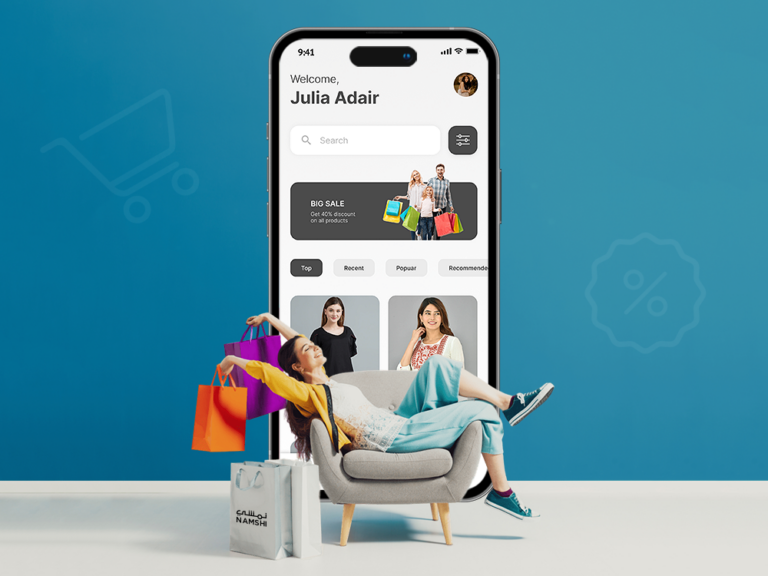 Estimate the Cost of Developing an eCommerce Ap...
eCommerce startup is a relatively new and booming trend in the business world today. If we consider how popular online shopping has become in recent years, it's no surprise that
Continue Reading