Passionate On Demand Taxi Booking App Development Company
Developing on demand applications is the hottest trend nowadays and with the emergence of successful startups, the idea of on demand taxi app has gained significant prominence. Uber was the first to turn into a successful business model and now many uber like taxi apps have emerged in the market. If you want to be a part of this revolution, you are not late. As a trusted taxi app development company, we help you to build an effective Uber for taxi booking app that will recognize the needs of your business.
Equipped with a team of passionate taxi app developers, we provide user-friendly and tailor-made taxi app source code for iOS and Android device enable your commuters to find the best means of transportation and commute from one location to the other without any hassle. With an aim that your Uber for taxi app provides fast, convenient and comfortable rides to your customer, we develop next-gen, unparallel taxi clone app for you that would nurture your fleet business.
Being the best on demand taxi booking app development company, we believe in delivering cutting-edge, feature-rich and innovative Uber like taxi app so that millions of commuters can connect with your fleet business. Planning to develop an app like Uber for your taxi business but don't know how to build taxi app? Do get in touch with us. We will help you out.
Turnkey Product

The Uber like taxi clone app that we create can be started with zero time to market. This helps you to quickly capture the market share and catch up before anyone else does.

Easy to Use

Our developed taxi booking app feature encapsulates a powerful admin dashboard & the best driver and customer apps that are very easy to use and hassle-free.

Scalable Process

We offer scalable on demand taxi app development services that will help you grow your business and make any considerable changes in the app design when your required.

Cost-effective

Uber for taxi app that we provide is at the bottom of the price rates and the best in quality when compared to our peers in the market.

Cloud-based Solution

Our expert developers build technology-enabled and cloud-based on demand taxi apps that will help you to stay a step ahead of your rivals.

24/7 Support

When you require, we will provide you technical and bug related support or any other issue affecting the performance of the application and panel.
How Our Taxi Booking App Works?
Working on the taxi app source code for iOS & Android, and designing the storefront, we implement various concrete methodologies that help to develop undulating features and scalable on demand taxi app that addresses the needs of specific customers. Have a look at the working process of our developed taxi booking app:
Login/Signup

1

Enter Details

2

Payment Method

3

Confirm Driver

5

Rate & Reviews

6
Customer can easily Signup or login through email id, mobile number or different social media accounts like Facebook, Google, Twitter, and Instagram.
Customer needs to add pick-up and drop location as well as select the vehicle and ride type (Normal/Ride Share/Ride Pool) as per his convenience.
Customer should select the payment method like cash or online in order to book the request. As per selected method customer needs to pay before or after the ride.
Customer has two options to book the request like "book now" or "book later". In book later option, customer will get the reminder at the time of booking.
After the booking the request, nearby driver will get the request and accept the ride. At the same time, customer will get notification and able to check all details about the driver like name, phone number, ETA, rate & reviews and more.
Driver will reach at the customer location and start his ride and after reaching at the drop location, driver will finish the ride. After the finishing ride, customer can give rate & reviews to the driver.
Customer App Features
A few times back, people had to move out of their homes to book a taxi. But, today, with the taxi app, customers can get instant taxi services. Monitoring the taxies, drivers, the miles travelled by every taxi, tracking ride reports, etc., the customer can utilize the best of its features to enhance and enjoy their ride.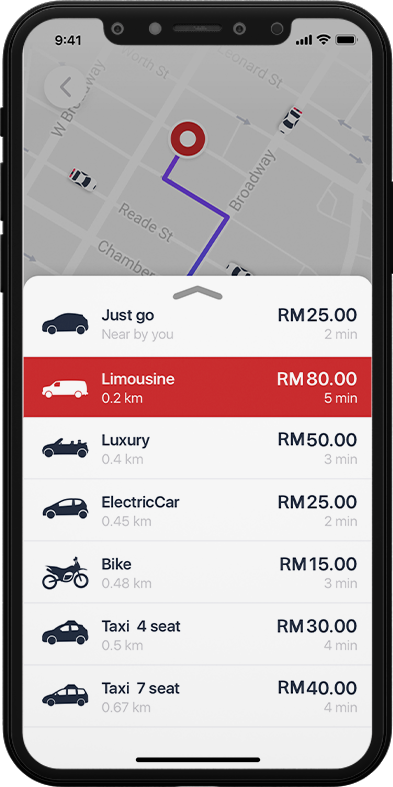 Real-Time Tracking

Embedded with high precision GPS tracking to search, this feature helps riders to search for available rides nearby.

Select the Type of Car

Riders can easily pick the car that can fit their specific requirements. Can choose the car based on the numbers of riders, cost and purpose.

Fare Estimator

Riders can easily calculate their fare charges through the app. Providing the pickup and drop off locations; it is easier to estimate the fair when booking the ride.

Confirm/Cancel Trip

It's easy to confirm the pickup and drop off location to book the ride. Passengers can even edit the location or cancel the ride any time before the ride is matched /assigned to the nearby driver.

SMS/Call

With an inbuilt feature, it is easier for riders to give a call or send an SMS to the driver. Carrier charges are applied according to regional laws.

Promotion Code

With promotions running around, riders can easily check and apply the promotion code and get discounts or cash backs on their taxi ride.
Driver App Features
As a leading on demand taxi app development company, we provide the optimum feasibility in the driver app that is embedded with out of the box features. These functionalities render to the needs quite easily and quickly for hassle-free services.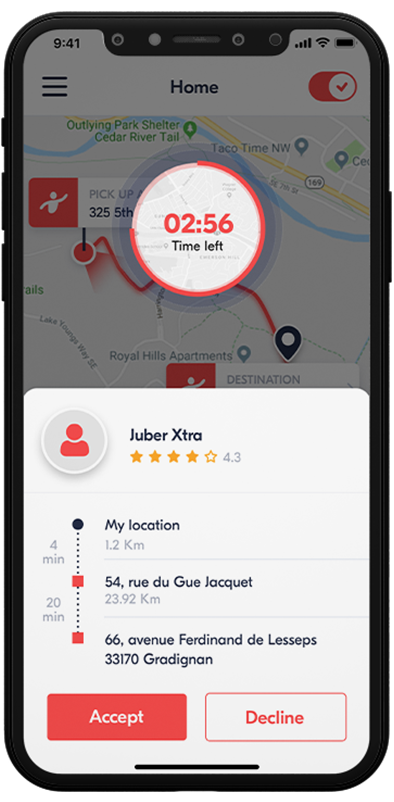 Register

With this easy to use the app, drivers have full accessibility to quickly and directly register through the app to provide their valuable services.

Offline/Online Status

Drivers have the option to sign in or go offline at any time when they are available or not available to provide their service.

Option to Accept/Reject Ride

For apparent reasons, the driver has full freedom to either accept or reject the ride unless and until assigned manually by the admin.

In-app Call or Chat

By using this feature, driver can do easily phone call or chat to the customer by using in-app chat and phone functionality.

Waiting Notification

When waiting at customer's pick up point, drivers can buzz to the customer or can even send waiting notifications.

Booking History

Full access to track the ride history is given to drivers. Through this driver can check the status of each trip.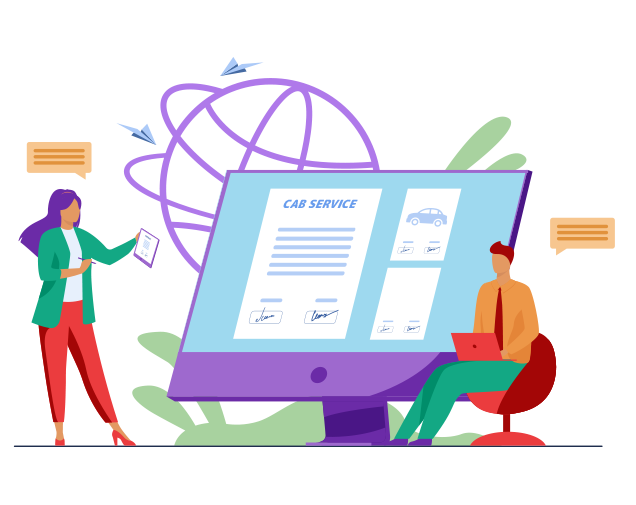 Admin Panel Features
From having real-time access to the varied rides to assigning drivers the taxi ride manually, Admin has the flexibility to change, edit or update any feature along with running the promotions and changing the promo codes. Not only these, below are the other features we integrated into our taxi app source code.
Dashboard

With overall statistics of all rides and a quick summary of the total number of completed rides, Admin can profusely analyze the earnings and the rides.

Profile Management

With quick access to varied profiles, Admin can conveniently manage both drivers and riders – reviews, ratings and history of all the rides and the relevant details.

Report Generation & Analysis

Admin to check the statistics of trips undertaken for a specific period of time and to check the revenues generated on specific routes.

Ride Management

This panel provides the complete history along with details of all the rides with the name of their drivers and riders.

Fare Management

This flexible feature allows Admin to manage various rides and their fares for different regions, cities and countries.

Manage CMS Content

Provides hassle-free access to mail settings, manage site settings, social media templates and social networking sites.
Customer App Design
We offer a transparent and user-friendly Uber for taxi booking app with all the necessary features so that users can easily utilize the application without any hassle. Using the customer app, your users can easily register and select the vehicle type as per their choice and book rides.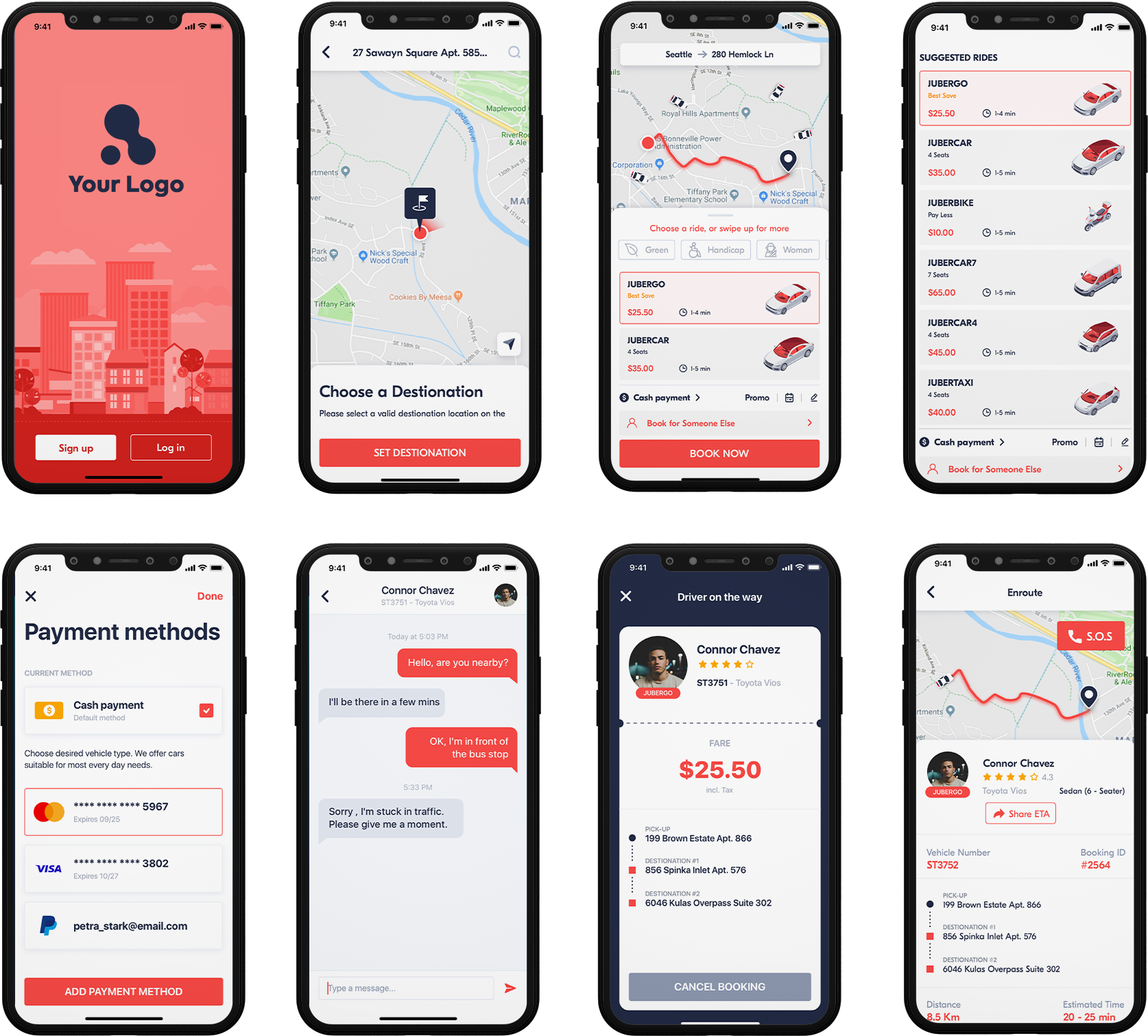 Driver App Design
Help the taxi drivers connect with your taxi app easily and give the best platform to them to earn more revenue via this driver app. Let your drivers connect with you and the passengers using the In-app chat feature and reach the destination on time.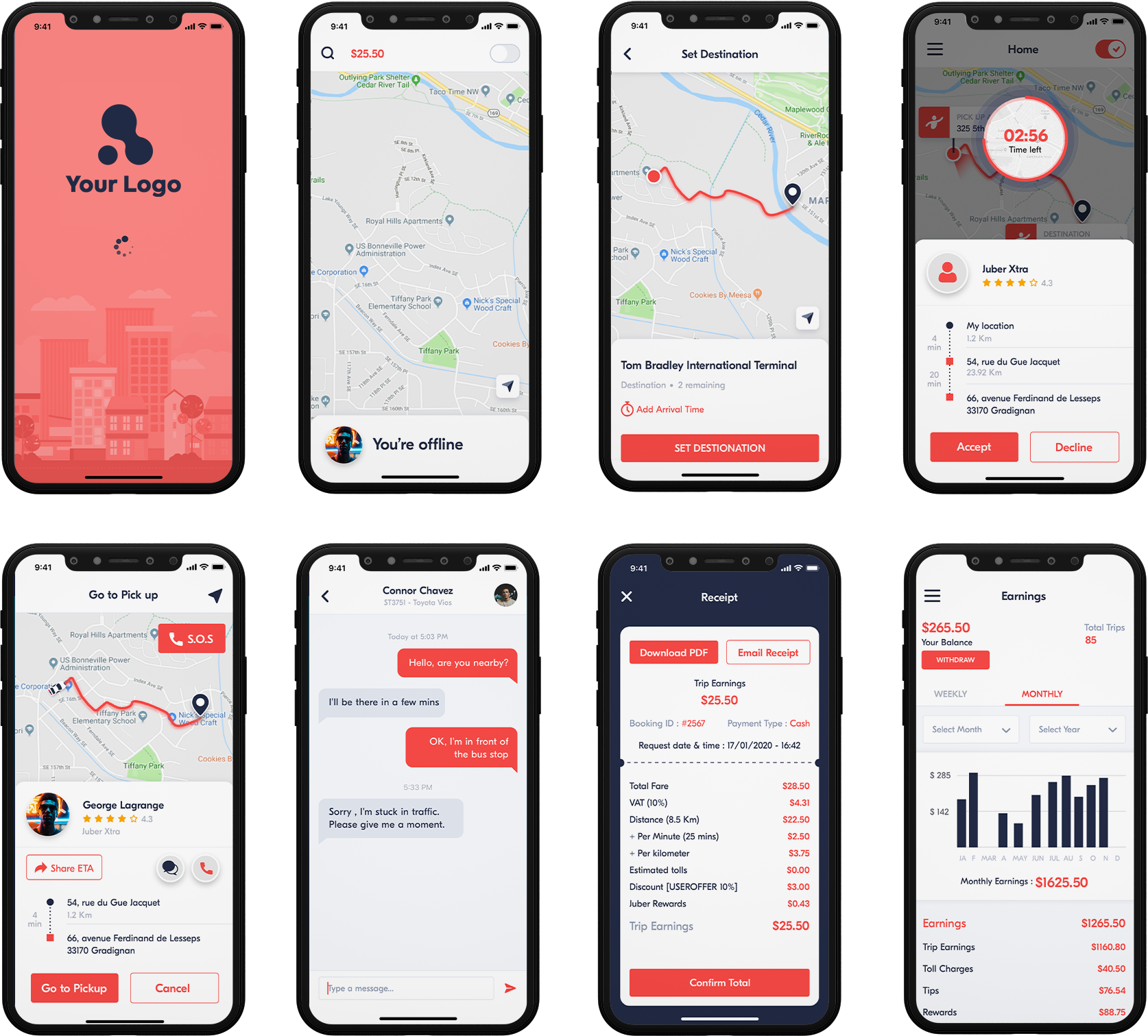 What We Deliver
To make the complete cycle work profusely and seamlessly, our on demand taxi app development services come with various aspects, add-ons and parameters offering the best solutions to all – customers, drivers and business owners.
Customer APP (Android + iOS)
Driver App (Android + iOS)
Dispatcher Panel
Partner Panel
Full Functional Website
Customer Web Panel
Driver Web Panel
Billing Panel
Super Admin Panel
Full Taxi App Source Code
6 Months Free Support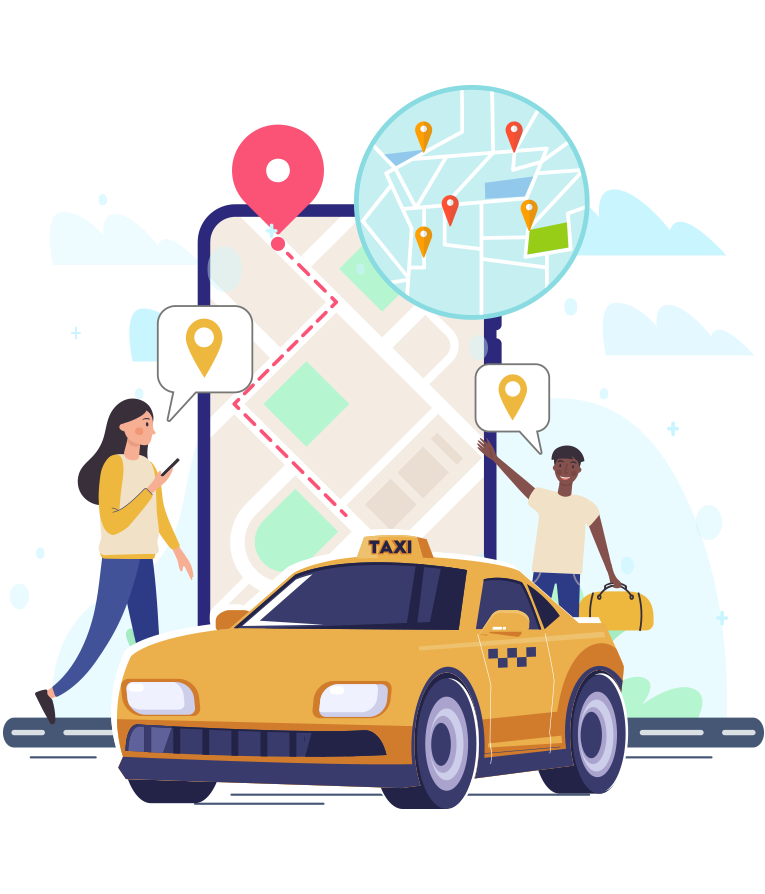 Taxi Booking App Development Process We Follow
We are offering exceptional on demand taxi app development services that is formed on the core values of customer satisfaction. Implying the varied robust methodologies and harnessing the power of next-gen technologies, moving successfully from one development stage to another, we craft imperative taxi app source code for Android and iOS that have the potential to serve millions of users.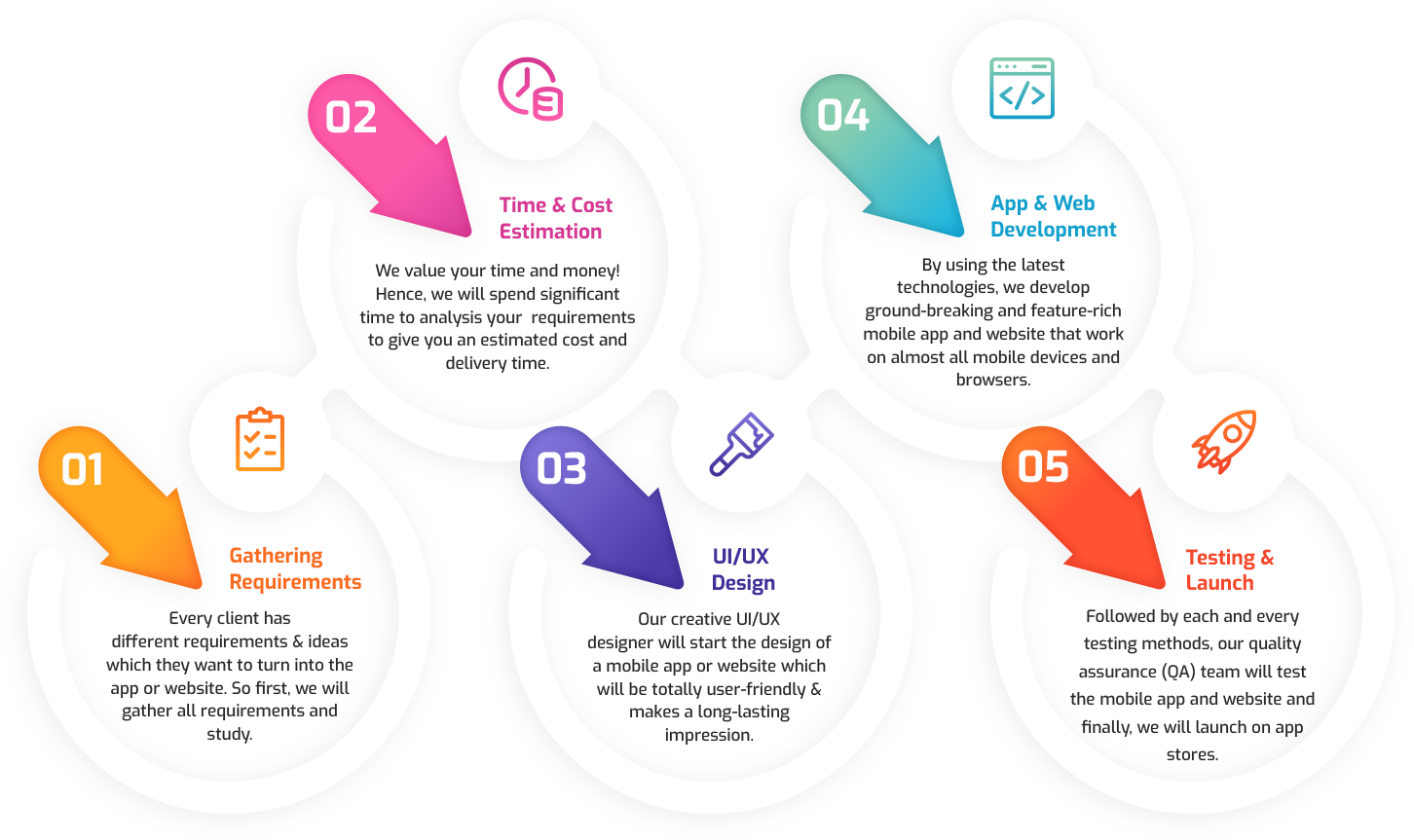 Technology Repository
Whether you run a small-scale taxi service business or you operate your taxi fleet on a big scale, we help you run your business the digital way. To deliver the most eloquent taxi booking app development services, we leverage the most effective technologies and techniques along with upgrading our tool kit.
Flutter
React Native
Kotlin
PWA
Swift
Java
Ionic
Firebase
Backbone.JS
Angular.JS
Vue.JS
Node.JS
MongoDB
PostgreSQL
Google Cloud
Amazon AWS
Why Choose PeppyOcean?
Reputed as a prominent on demand taxi app development company, we take pride in building futuristic taxi clone app solutions, enhancing user experiences and building lasting business partnerships. After all, we believe in the power of next-generation technology and that is what precisely sets us apart from the rest.
Transparent Work Methodology

Keeping everything transparent, we enable you to keep a track on your taxi app development process, right from its idea to its bug testing and final launch.

Highly Secured Solutions

Being conscious of the set security standards, we have always provided our customers with highly protected and reliable solutions.

Scalable Product

As per the requirement of your fleet business you can scale up or down the app features. Hence, we offer highly scalable on demand taxi booking apps.

Creative Strategy

To make the product a unique product in itself, we make use of creative yet effective strategies and most up-to-date technology trends.
Payment Gateway Offered
Proficient in embedding different panels of payment gateways, here we offer a whole set for you to pick.

Available in Brazil

Available in Turkey

Available in Kazakhstan

Available in Worldwide

Available in Worldwide

Available in Malasiya

Available in Worldwide

Available in Indoneisa

Available in Brazil

Available in India

Available in Worldwide

Available in India

Available in this Country

Available in this Country
UAE
Qutar
Egypt
Lebanona
Jordan
South Arabia

Available in this Country
Mexico
Ecuador
Venezuela
Colombia
Brazil
Chile

Available in this Country
Nigeria
Kenya
Ghana
South Africa
United States
Personalized Variations of Our On Demand Apps
On demand apps must be feature-rich catering entire technical aspects along with their implementations, industry constraints as well as several marketing aspects. Considering this, we provide you with quality on demand app solutions across the different industries like transportation, hospitality, healthcare, retail, and many more. Tell us your idea and leave the development part on us.
Beneficial Add-Ons of Our Taxi Booking App
On demand taxi booking applications are spreading like wildfire. The success of an app depends on its extraordinary features. Instilling the most innovative functionalities and third-party tools, we create a fabulous uber like taxi application making taxi rides a hassle-free affair.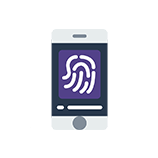 Face Or Finger Id
Now, no need to login through email, phone number or social media accounts! Use our taxi clone app by using your finger or face as a id.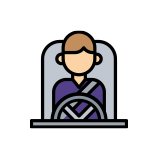 Car Mobility
With special requests, riders can ask for special services like requests for female drivers, a baby seat, extra luggage or an extended drive to a remote location.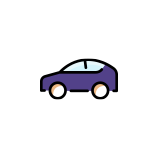 Business Ride
Allowing customers to book rides from the business account, this feature helps to business owner to provide the taxi service to their employees.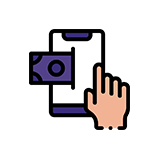 Multi Payment Gateways
With multiple and authorized payment gateways, transactions are fully secured as well as an end to end tracking system provides complete transparency.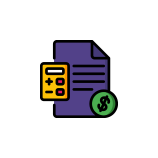 Toll And Parking Charge
This functionality helps to customer for easy calculation of toll and parking charges if he/she selects this option while booking the ride.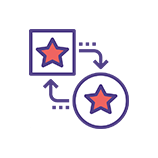 Loyalty Program
It allows customers to get some rewards or points by using the taxi app as per admin rules. Customer can use these points to book a ride in the future.
A Real Company with Happy Clients
Our clients are walking testimonies. Once the project is delivered and revenue starts generating in, our clients invite us to their success party. And, we capture these beautiful moments to cherish and share our stories. Bringing smiles on their faces is our biggest success.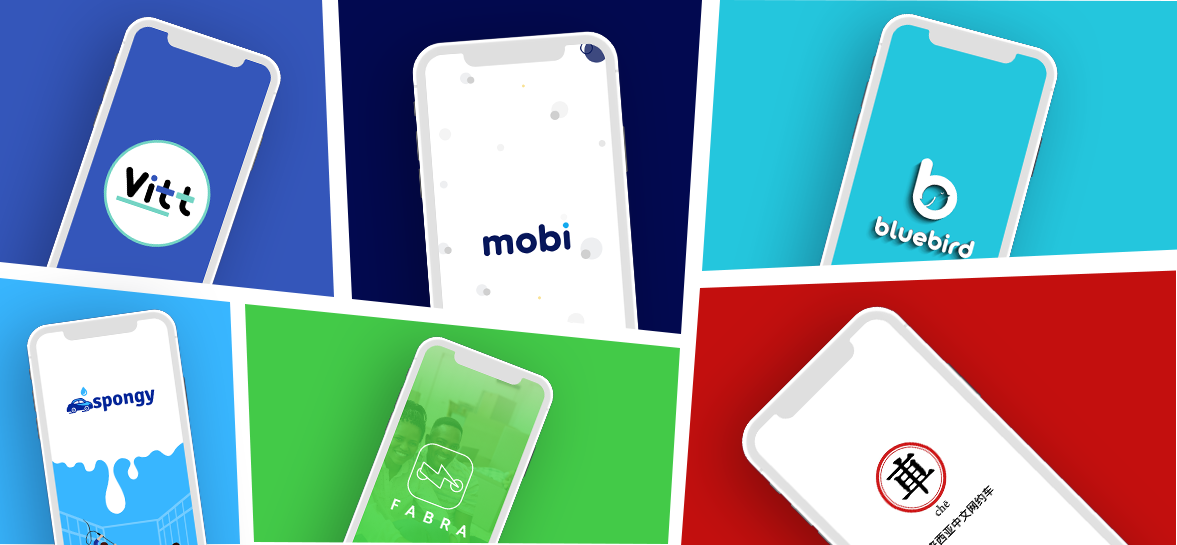 Richard Ling
Commitment to deliver regardless of the amount of time needed to completed the tasks.

Paola Baquero
They have a very complete team, where they attended each of my requirements and offered different solutions.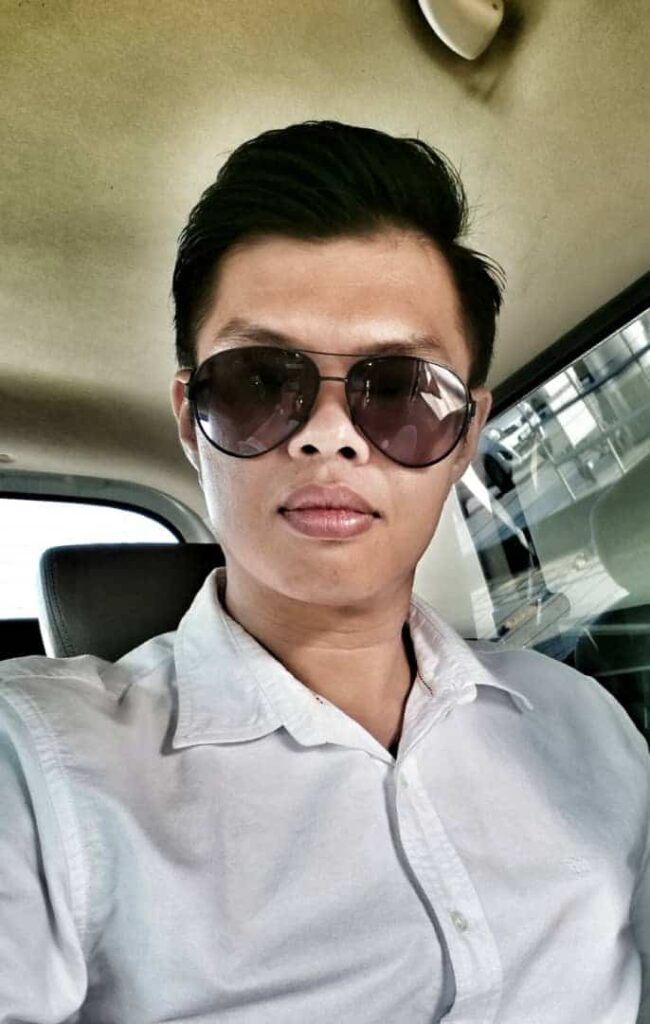 Andrew Yuen
They never fail me on all of our request and always complete the task according to time line.

Gourab Mukherjee
Extremely Reliable and a Hardworking team and good value for money

Faisal Al-Salem
Understand any requests even if we don't give a clear brief Very flexible team
BLOGS
We light the lamp of knowledge by spreading it. Sharing the knowledge we gain helps us enter deep insights and make meaningful transformations in the world around us. Look how we contribute towards a technologically better world.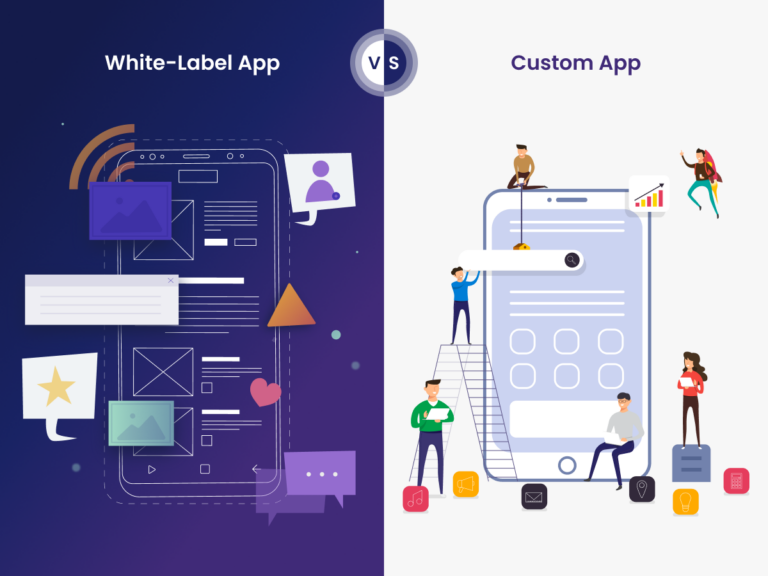 White Label App vs Custom App: Unveiling the Ri...
In today's fast-paced digital landscape, the choice between white label app and custom app is a pivotal decision that businesses must make when venturing into mobile application development. Both approaches
Continue Reading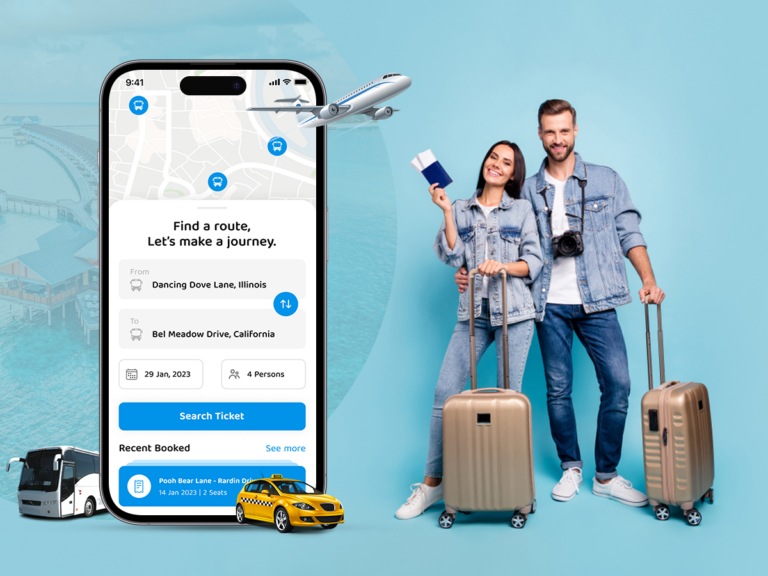 A Definitive Guide to Travel Booking App Develo...
Globally more and more travelers are opting for convenient and efficient digital solutions. As the world is moving towards a post-pandemic reality, travelers seek seamless travel experiences at their fingertips,
Continue Reading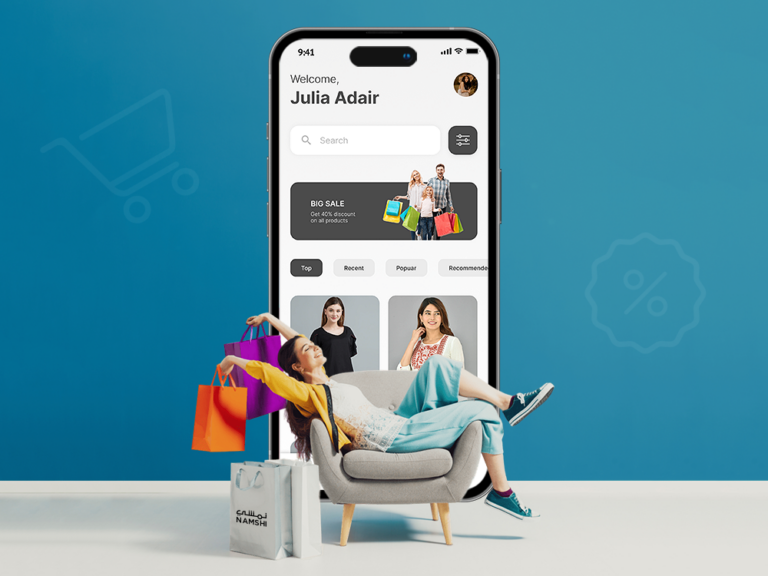 Estimate the Cost of Developing an eCommerce Ap...
eCommerce startup is a relatively new and booming trend in the business world today. If we consider how popular online shopping has become in recent years, it's no surprise that
Continue Reading