Multiple Services – One White-Label
Taxi App

Solution

Our white-labeled taxi app solution enables taxi businesses to seamlessly deliver different services.
Private Taxi Booking
Enable users to get access to rides that are safe, comfortable, and cost-friendly.
Corporate Taxi Booking
Offer corporate taxi booking service to passengers to help them reach their office on time.
Ride Sharing
Leverage our Uber-like taxi app development to deliver unique ride-sharing services to riders.
Car Pooling, Car Rental
Provide environmentally-friendly carpooling services to riders that save fuel and are cost-friendly.
Female-Friendly Taxi Booking
Connect female drivers & riders to one another to ensure the provision of gender-friendly & safe rides.
Hire Driver
Empower riders with premium ride services that allow them to connect with professional chauffeurs.
Offer Top-Notch Taxi App Development
Services
Just like Grab and Uber ensures that riders get fast and cost-friendly rides. Similarly, with best-in-line practices that we follow during taxi app development; rides will be of high-quality and cost-effective. It will alternatively ensure the best-in-line functionalities.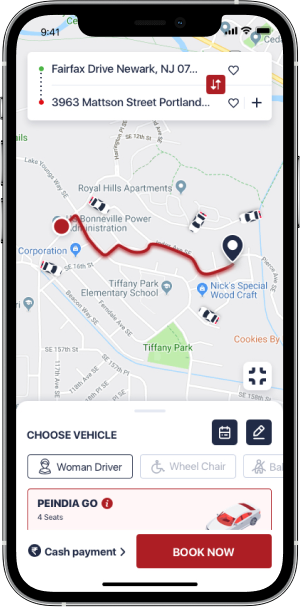 Book Now or Schedule a Ride

Multiple Payment Gateways
Key
Features

of Taxi Booking App Solution

If you are planning to build an app like Uber or Grab in Malaysia, then you have a look at some essential features that you ought to integrate into your taxi booking app.
Login/Signup

Users can register through mobile no. or social media platforms.

Cab Selection

Allow passengers to choose the kind of car they would like to travel.

Schedule Ride

Users can schedule rides by adding times, dates, and locations.

Cancel Booking

Cancel the ride within a particular time in case of a plan change.

Get Fare Estimate

Get fare based on kilometers from pickup to drop location.

Payment Options

Users can pay through multiple payment modes available & book ride.

Push Notification

The feature update customer about the driver's location, ETA, etc.

Real-Time Tracking

Both customers and drivers can track each other location.

Driver Profile

Drivers can update their profiles with the necessary details.

Set Availability

Tap on the toggle to set availability as online or offline.

Real-Time Requests

On setting availability online; receive ride requests in real-time.

Accept/Reject Request

Based on availability; drivers accept or reject ride requests.

Cancel Booking

In case of unavailability to provide a ride; cancel booking request.

Update Ride Status

Update ride status as picked up, ride in progress or completed.

Earning Report

Get a view of earnings made on a daily, weekly, or monthly basis.

Rating and Review

Share ratings and reviews for riders based on their behavior.

Powerful Dashboard

Admin can get all the details through this seamless panel.

Manage Customers

View all the passenger's profiles and manage their details.

Manage Drivers

Monitor and track drivers' profiles, set commission rates, etc.

Dispatcher Management

Add and edit dispatchers to handle booking requests done here.

Vehicle Management

Add and update vehicle details to seamless management.

Heat Map

Locate locations where you will receive ride requests in plenty.

Track Driver

Track driver availability & know real-time current location on map.

Reports & Analytics

Get insights on your taxi business operations to make better decisions.
USP of Our White-Label Taxi App Solution
Our ready-to-launch white-label taxi app solution is a sure-shot winner for the taxi business in Malaysia to gain a competitive edge.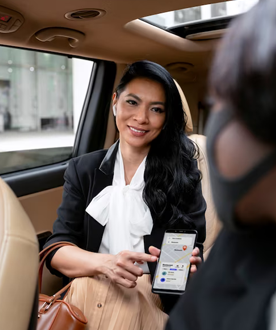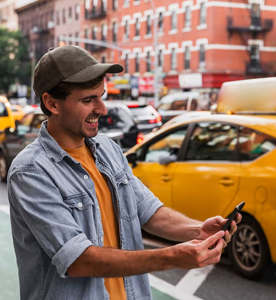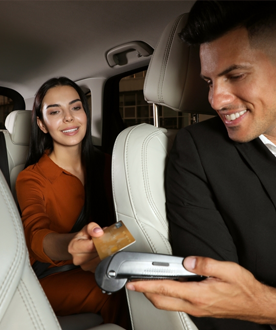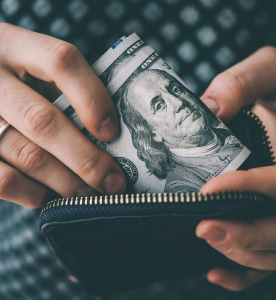 Factors That Affect Taxi App Development
Cost
The cost of taxi booking apps depends on several factors. It basically relies on below major factors, i.e.
UI/UX Design
The user-friendly design strategy implemented for your taxi app helps in providing budget estimates for the taxi app you develop.
App Platform
Android and iOS are the two main platforms. Hence, the selection of platforms surely affects taxi app development costs.
Technology Used
The technology stack any software development company utilizes when building a robust, scalable, and high-performing app.
App Complexity
A complex app with advanced features takes more time to develop compared to a taxi app with basic features. Thus, affecting cost.
Features & Functionalities
Without a doubt, the cost of creating a robust taxi booking app will depend on the number of advanced features you integrate.
App Security
Third-party integration made for security is something that helps give taxi businesses an overall estimate for taxi app development costs.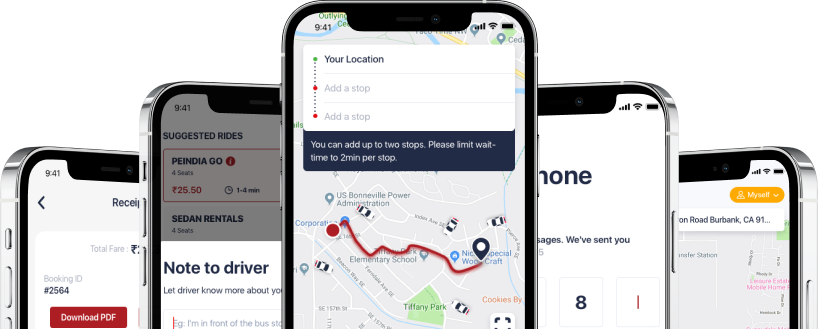 Choose Us As Your Taxi App Development Partner in
Malaysia
Scale your offline taxi operation with the white-label taxi app solution from the best taxi app development company and stay ahead of the competition providing unique ride experiences to riders.