Best On Demand Logistic And Transportation App Development Company
Managing logistic and transportation business activities has never been an easy task. But, with the help of a mobile app, you can manage your entire fleet business activities smoothly and let your business soar high up in the air. We, as the most trusted transportation and logistic app development company, create cost-effective and robust Uber for transportation app with high UI that help you in streamlining and managing your logistic business perfectly.
Want to ripe the benefits Uber for logistic apps for your business? On demand transportation app development services from PeppyOcean is all what you need! Our transportation and logistic apps bring a one-stop solution for all your delivery worries including automated your transportation and logistic business, receive orders, assign delivery tasks to your drivers, effectively organize routes, manage cargo deliveries and track them efficiently and more.
Our technocrats make use of the most appropriate and latest tools and technologies to create the transportation app source code for iOS & Android. Contact us to know how to build transportation and logistic app so that you can without any further delay expand your logistic business, gain customer satisfaction and boost up your business profits.
Elimination Of Paper Work

The app eliminates the requirement of paperwork as you can use it for collecting data and can prepare daily reports without any errors, measure and note down other business-related information within the app.

Fast & Accurate

Via our Uber for logistic app, you can easily capture as well as update real-time data randomly using which you can take fast and accurate decisions. The data captured by the app will always be flawless.

Multi-Language Support

The app can support more than one language making it easy for the users to use it from any part of the world and in their preferred language.

Cloud Storage

The app stores every data of your logistics and transportation business on the clouds. This implies that your data are completely secure.

Applications For Tracking

Such applications assist you to track the location of the driver. You can track the orders and get real-time updates about the fleet.

Fare Charge Estimation

As per the route covered to reach the destination from the user's pickup location, the user can estimate the fare charges.
How Does Uber for Transportation App Work?
Now manage all your transport modes, cut-off the rising logistic costs and gain end-to-end visibility across all your branches with our industry leading on demand transportation app development services. Designed with simple yet appealing designs, the app features can be understood with ease even by a novice or a non-tech savvy user.
Easy Registration

1

Package Details

2

Book or Schedule Bookings

3

Track Driver or Order

5

Multiple Payment Option

6
Users can either register or can sign-in with their e-mail id, mobile number, or social media accounts such as Twitter, Facebook, etc.
Based on the package details, the application will suggest vehicle options to the customers. Customers can also select a proper vehicle for the transportation of goods from the list of all available vehicles.
Users can book the order and at the same time schedule the vehicle for their desired date and time. This feature likewise allows users to manage all bookings from a single place and contact the driver whenever required.
The driver has the option to accept or reject the order. If he accepts the request, the user gets the real-time push notifications and alerts related to deliveries, tracking, and other similar things.
The app notifies the nearest driver, ready for immediate pickup, who accepts the order request. Once the driver picks up the parcel, users can track the vehicle location in real-time on maps, receive real-time updates and alerts on the delivery progress.
There are multiple payment integrations in the application such as credit/debit cards, E-wallets or COD. So that user can select their preferred payment option in a hassle-free way.
Customer App Features
Our adept on demand logistic app development services providing designers to make comprehensible and interactive designs with user-friendly functionalities while keeping into consideration all types of users. The user app is embedded with easy checkout and other essential features so as to make your transportation and logistic services impressive.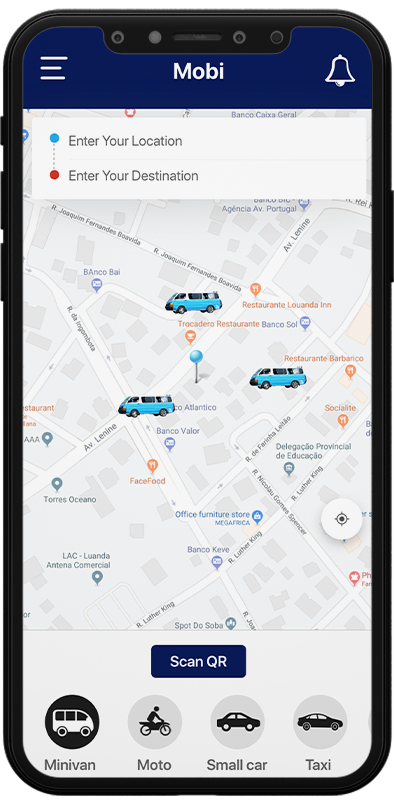 Easy Registration

The user can either sign-in using his social media id/email or can create a new account for registering into the app.

Vehicle Booking

Vehicles can be selected and booked by the user for the current date or for the future as well.

Real-time Alerts

Delivery related alerts and notification are sent regularly to the users.

Payment Gateway

Payments can be made online by the user via any out of numerous integrated payment gateways.

Track Order

From the time the order is out for delivery, the user can monitor the path and track order on a real-time basis.

Rate & Review

After receiving the good's delivery, the user can rate the services or share his experience via this feature.
Driver App Features
Keeping the app features simple yet effective, our on demand logistic app development services providing developers have designed and integrated the features in such a manner that every driver (even those with little to zero technology knowledge) can operate the app without facing any difficulty and can increase his productivity.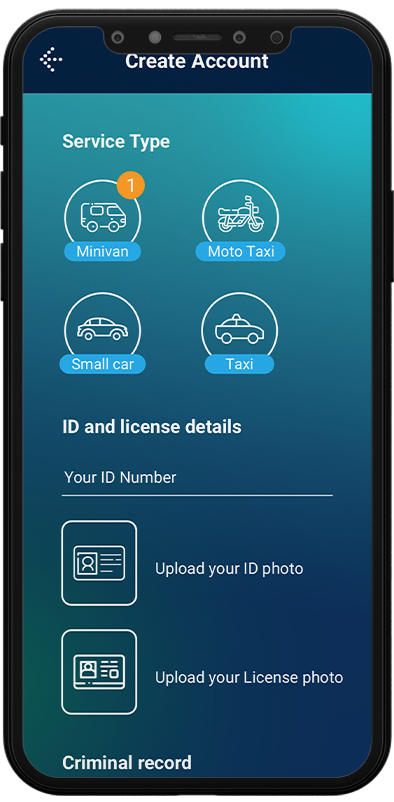 Login/Signup

Drivers can register either by mobile number or email or can directly login using their social media accounts.

Accept/Reject Request

On receiving the customer request, the driver as per his consent can accept or reject the request within the app.

Shipper Details

Shipper or user details such as name, contact number, address and destination can be acquired from this section.

Route Tracking

It's all because of GPS technology; the drivers can easily find and decide the route for reaching the destination quickly.

Invoice Details

With this feature, the driver can flawlessly calculate his total earnings and save them for future reference.

Chat/ Call Feature

To know the exact location of the shipper, the driver can call or chat with the user within the app using this feature.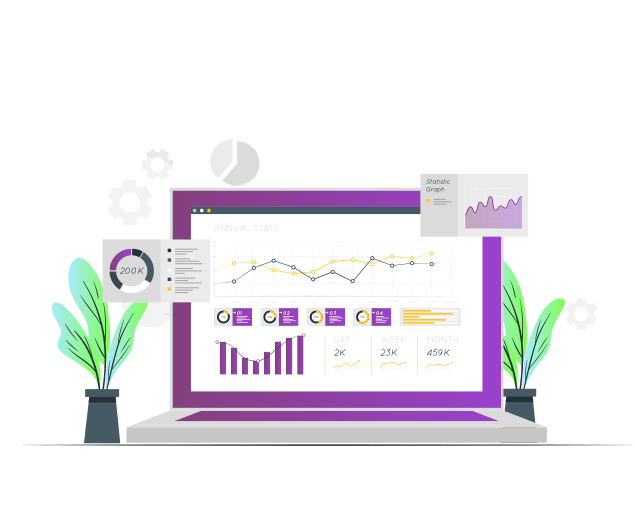 Admin Panel Features
The most essential panel of the app is the admin panel, as from this panel the admin can manage every detail of the users, orders and the delivery men. Powered with all robust and efficient features of our transportation app source code, the app enables the admin to monitor the status of every order.
Dashboard

From this dashboard, the admin can analyze every user, view pending and completed orders and view all other business-related information.

Monitor Driver

Every driver registered with the app and the total number of orders that they have executed, completed and pending can be monitored as well as managed.

Push Notification

With this feature, the admin can keep the users updated by sending them notifications regarding payments, driver allotment, order completion, etc.

Billing & Invoice

The admin can analyze, evaluate and approve every bill and invoice that the drivers and users have generated.

Vehicle management

Total vehicles running, the route each vehicle is following and the fuel consumed by each vehicle can be tracked and recorded by the admin easily.

Trip reports

The admin can evaluate and record the details of every trip like which driver took the trip, milestone covered and its start and end time.
Customer App Design
Provide your customers our magnificently designed customer app incorporating all the vital features that have been rightly placed so that the user can find them without searching too deep and help them connect with genuine transportation service providers.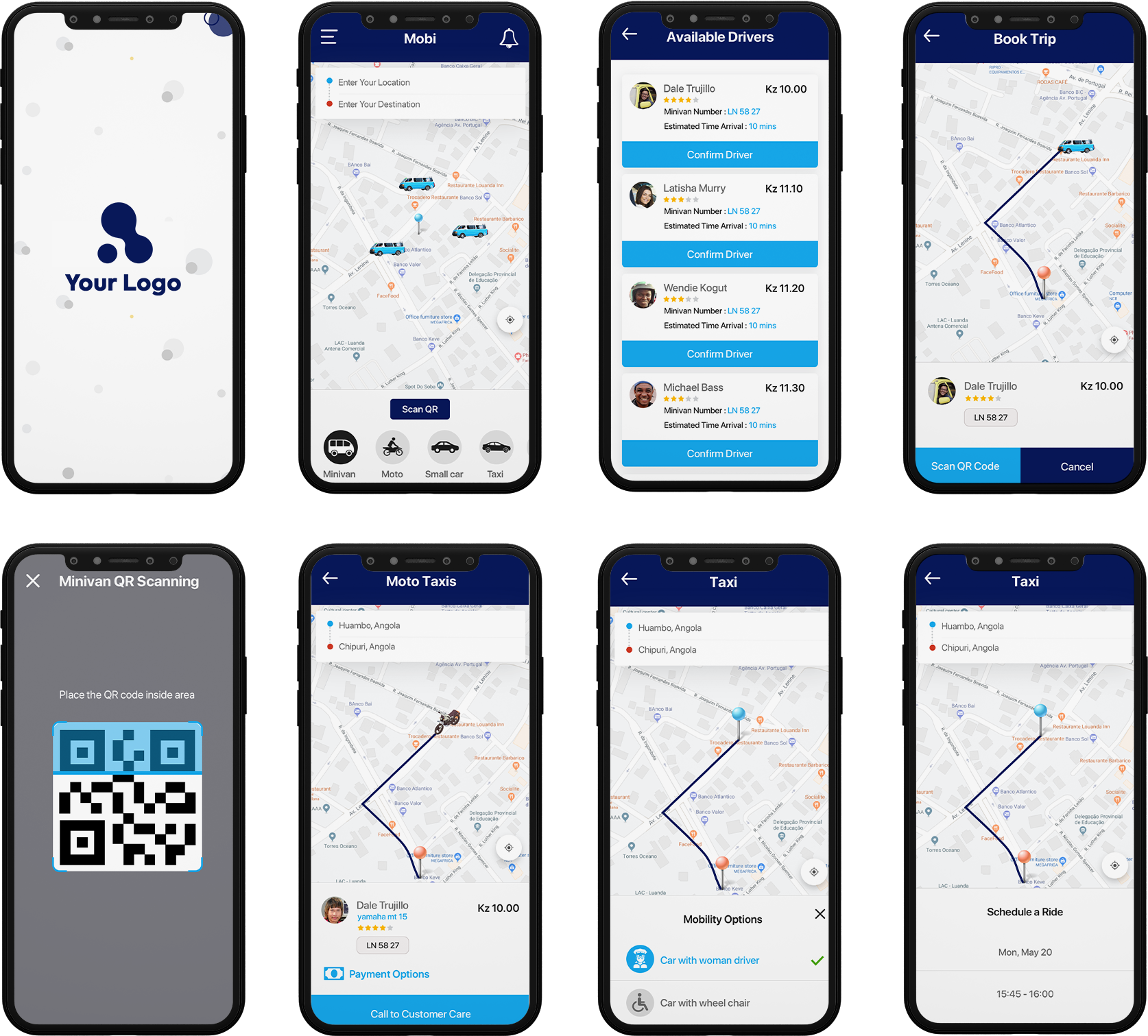 Driver App Design
Run the driver app on both iOS and Android platforms and let your drivers get complete information such as pick-up and drop location, goods details and routes. Enable them to start and end a trip by tracking their route using the advanced GPS tracking feature.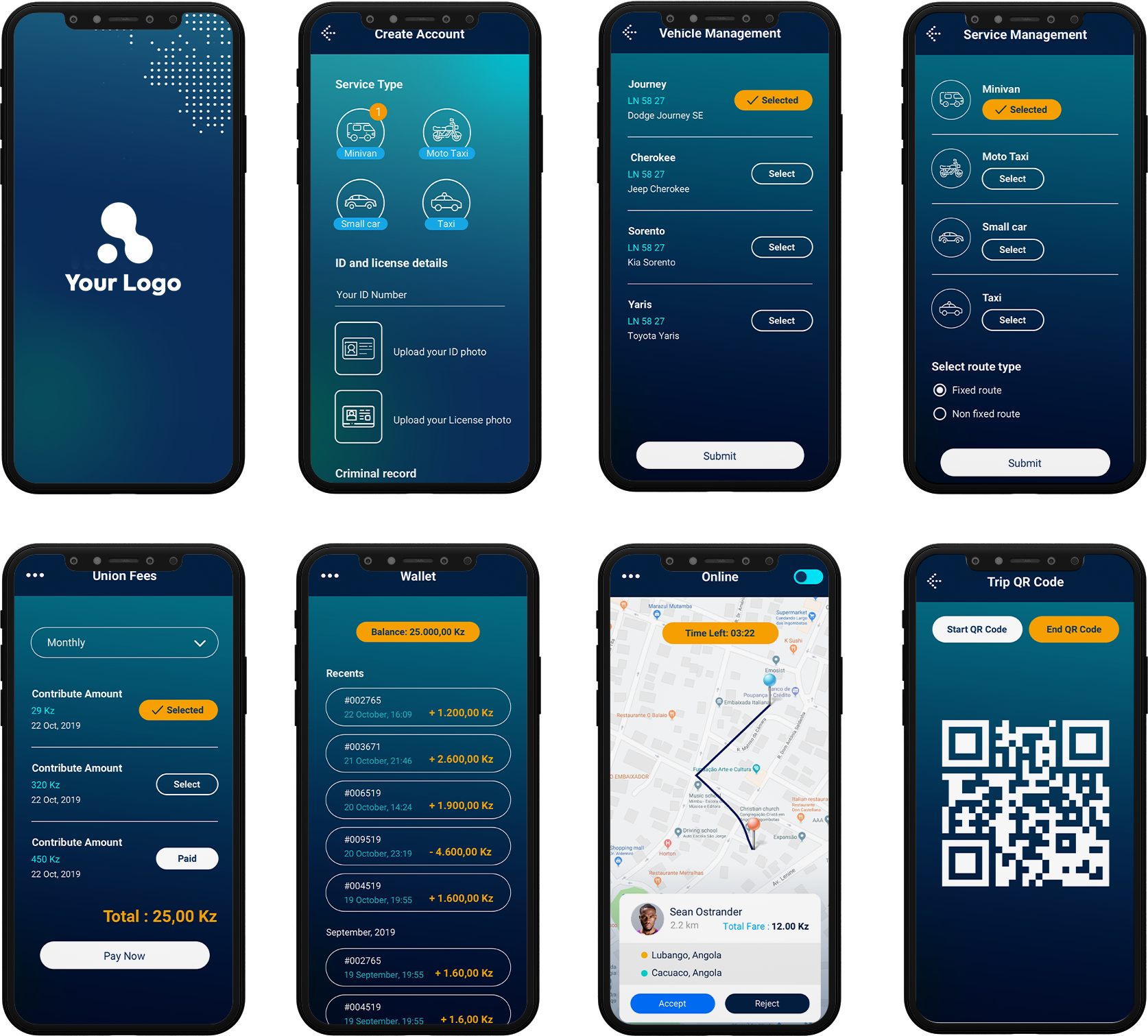 What We Deliver
With extensive experience in the app developing sphere, we are considered as the best on demand transportation and logistic app development company. With our Uber for Transportation app, you are sure to operate a more efficient and versatile enterprise that delivers value to customers thus producing higher margins for your business.
Customer iOS/Android APP
Driver iOS/Android APP
Full Functional Website
Customer Web Panel
Delivery Company Web Panel
Billing Panel
Dispatcher Panel
Super Admin Panel
Full Transportation App Source Code
6 Months of Fre Support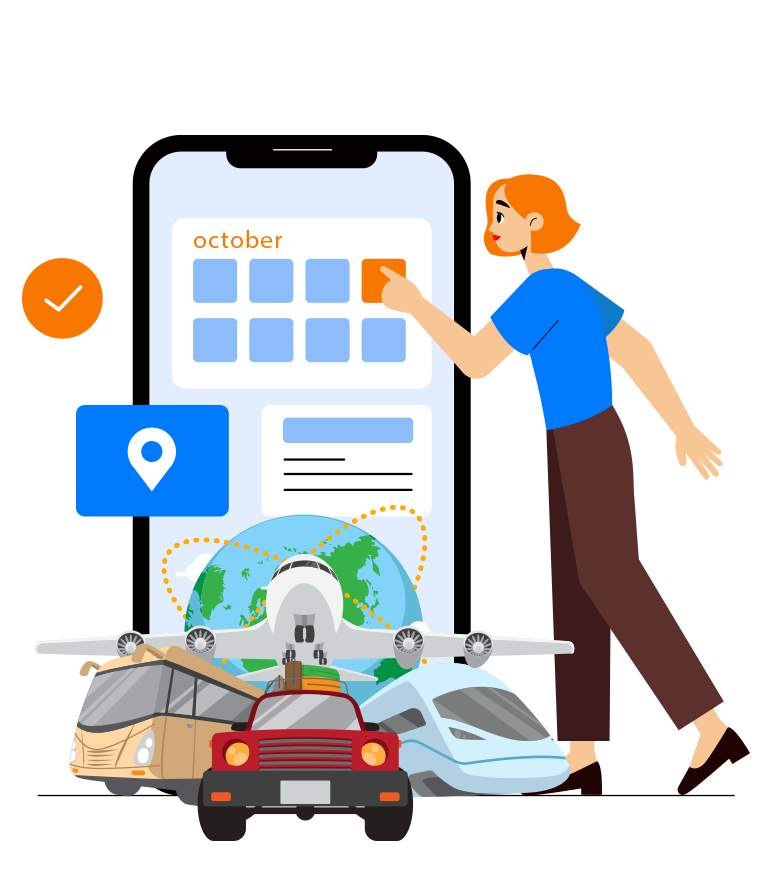 Our Agile Logistic and Transportation App Development Process
With the motive to bring transparency, automation and friendly environment, we define the development practice that is tailored to cater your on demand logistic app development requirements. Specializing in designing and developing Uber for transportation app, we assure you that your vision will be brought into life in an outstanding manner.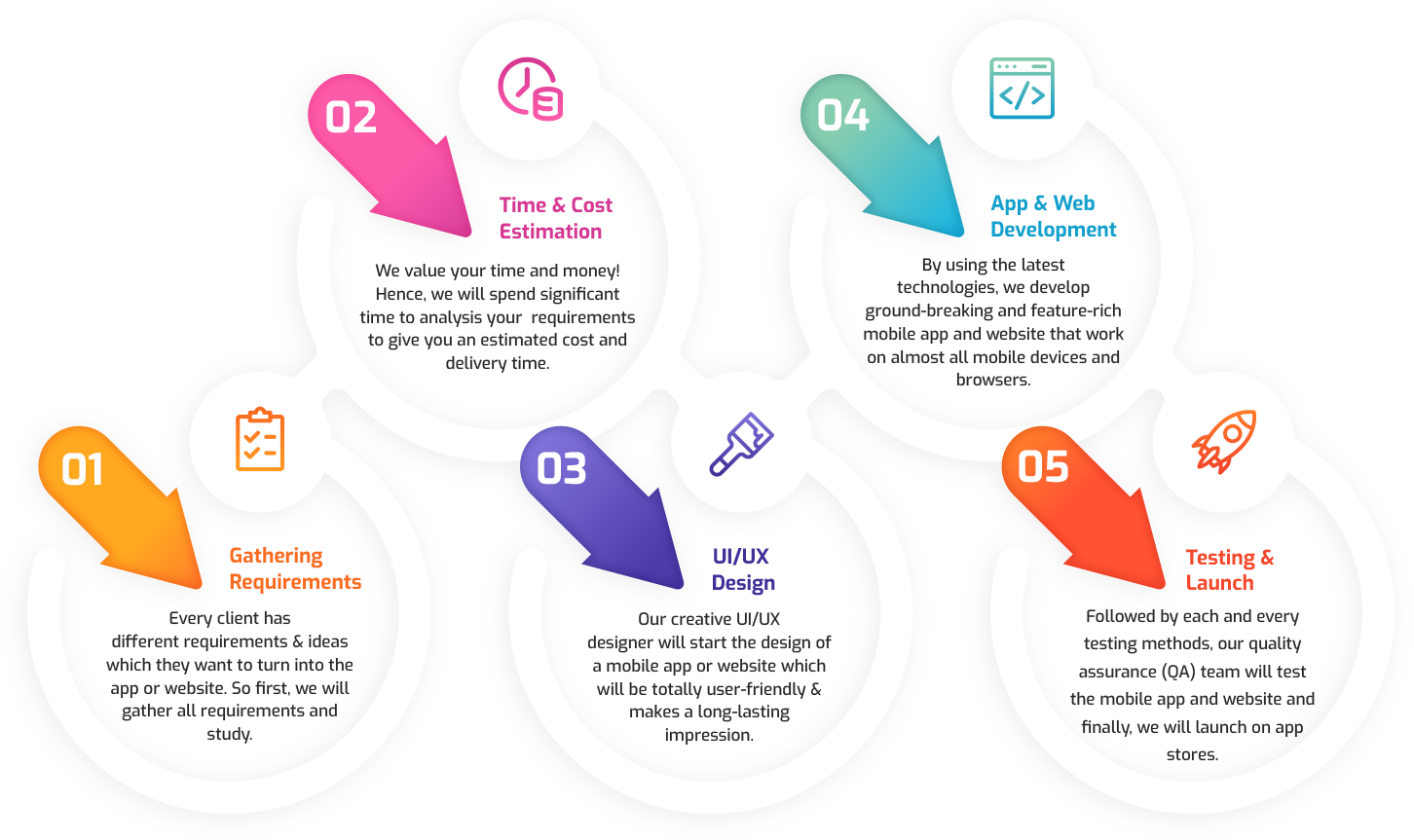 Our Technology Repository
As a reputable on demand logistic and transportation app development Company, we aim at providing our customers with incredible solutions designed and developed using the latest and state-of-the-art technology. Our technology experts make use of the most up to date and apt technologies to provide you with ground-breaking on demand transportation app development services.
Flutter
React Native
Kotlin
PWA
Swift
Java
Ionic
Firebase
Backbone.JS
Angular.JS
Vue.JS
Node.JS
MongoDB
PostgreSQL
Google Cloud
Amazon AWS
Why Should Go With PeppyOcean?
We @PeppyOcean create robust Uber logistic apps to buckle-up your transportation logistic business and help you get rid of all your business growth worries. As a well-known solution builder expert, we have developed matchless software solutions for our global clients. With our exemplary on demand logistic app development services, we aim at strengthening your fleet business.
Deliver Result-Oriented Solutions

We work with your aspects collaboratively for solving issues and achieving goals and try our best to deliver you result-oriented solutions services.

Build Strategies

To enhance your business's profitability and growth, we implement strategic decisions for building functional and impressive mobile and web app for Logistics and Transportation.

Work Dedicatedly

Making use of the advanced and latest technologies, our certified professionals and experienced developers work with full dedication to meet your business needs.

Innovative Solutions

We perform phenomenally so that we can offer brilliant and innovative transportation and logistic app development services enabling you to reach new heights of success.
Payment Gateway Offered
With so many options available for online payment gateways, you can let us know at the time when you hire our on demand transportation app development services which payment gateways you would like to integrate into your app.

Available in Brazil

Available in Turkey

Available in Kazakhstan

Available in Worldwide

Available in Worldwide

Available in Malasiya

Available in Worldwide

Available in Indoneisa

Available in Brazil

Available in India

Available in Worldwide

Available in India

Available in this Country

Available in this Country
UAE
Qutar
Egypt
Lebanona
Jordan
South Arabia

Available in this Country
Mexico
Ecuador
Venezuela
Colombia
Brazil
Chile

Available in this Country
Nigeria
Kenya
Ghana
South Africa
United States
Personalized Variations of Our On Demand App
On demand apps must be feature-rich catering entire technical aspects along with their implementations, industry constraints as well as several marketing aspects. Considering this, we provide you with quality on demand app solutions across the different industries like transportation, hospitality, healthcare, retail, and many more. Tell us your idea and leave the development part on us.
Beneficial Add-ons of Uber for Logistic App
Our customized transportation and logistics mobile app are decked up with cutting-edge features just like the Uber for transportation app so as to render enhanced user experience to its users. We have a team of seasoned and certified technology experts who brings innovation in your on demand transportation app development venture while lifting up your business with tones of user-friendly features.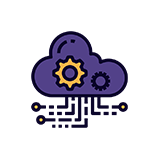 Real-Time Analytics
Real-time analytics like total orders received, fuel consumption charts, completed orders and many more can be made precisely.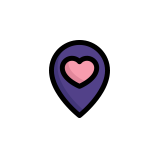 Track Driver Behavior
Admin can keep a track on the activities of the driver like time spent by him on a particular place, routes followed by him, etc.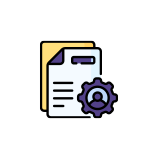 Trip Reports
The details of the trip report like trips accepted, the trip's starting as well as ending location, delivered goods, distance covered, etc. can be viewed.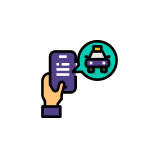 Automatic Dispatch of Orders
When any delivery has to be made urgently or immediately, the app automatically assigns the delivery task to the available nearest driver.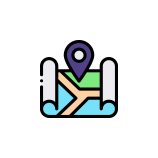 Integrated GPS
GPS not only determine optimized routes to the driver but also tracks the history of driver's harsh driving and the distance covered by him.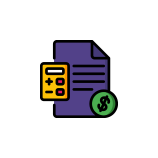 Bill Estimation
With this advanced feature, the user can calculate the fares for a particular service or for a particular route.
What our Clients Have to Say?
The smile on the face of our clients because of the services offered by us speaks about the quality of our work. Our aim is to conceptualize the ideas of our customers perfectly.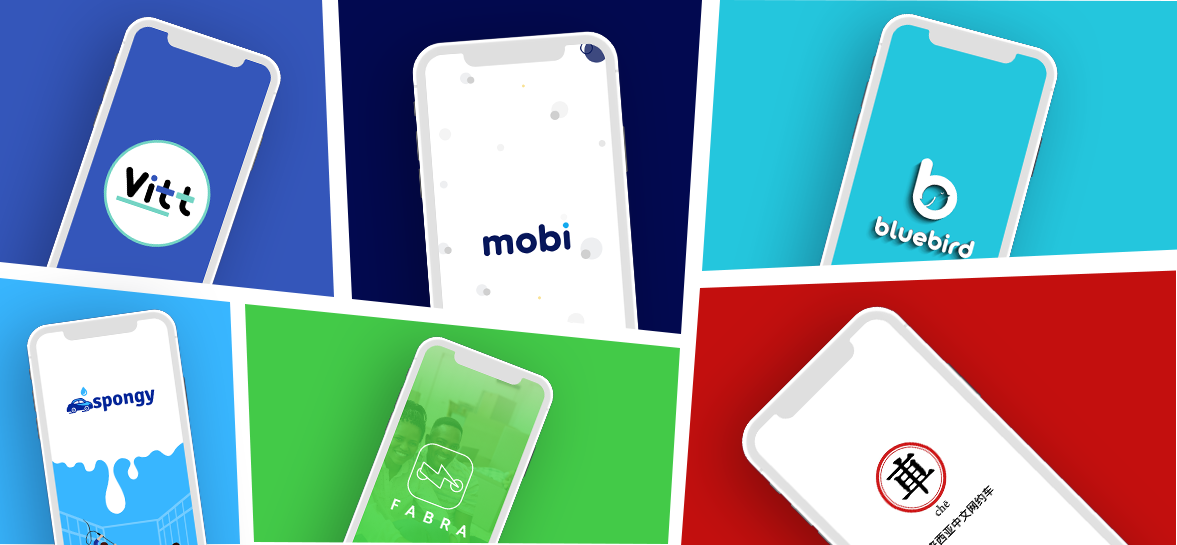 Richard Ling
Commitment to deliver regardless of the amount of time needed to completed the tasks.

Paola Baquero
They have a very complete team, where they attended each of my requirements and offered different solutions.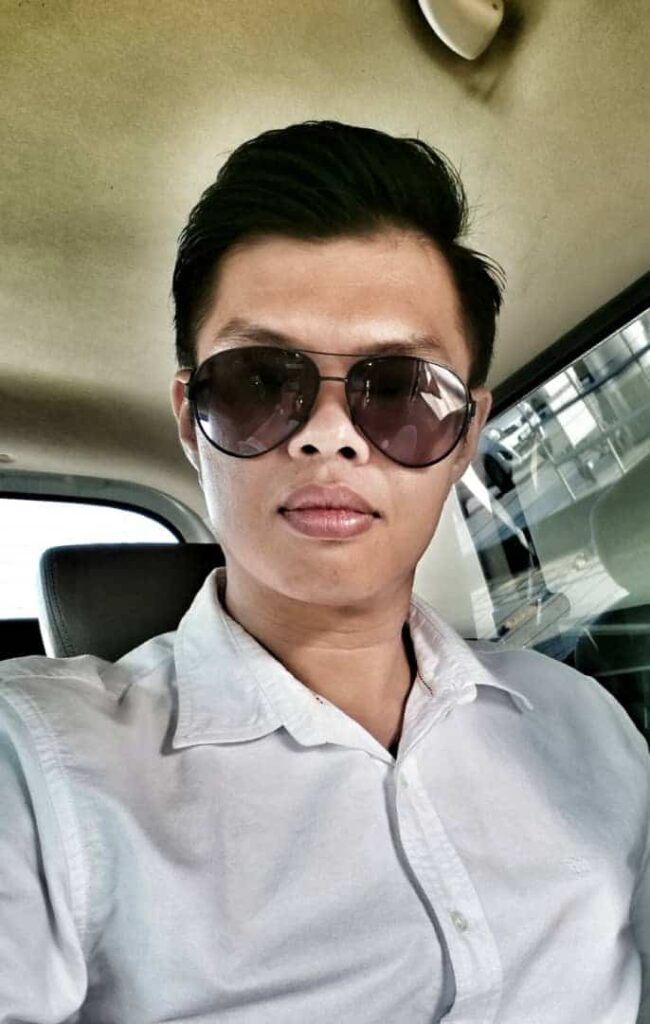 Andrew Yuen
They never fail me on all of our request and always complete the task according to time line.

Gourab Mukherjee
Extremely Reliable and a Hardworking team and good value for money

Faisal Al-Salem
Understand any requests even if we don't give a clear brief Very flexible team
BLOGS
We light the lamp of knowledge by spreading it. Sharing the knowledge we gain helps us enter deep insights and make meaningful transformations in the world around us. Look how we contribute towards a technologically better world.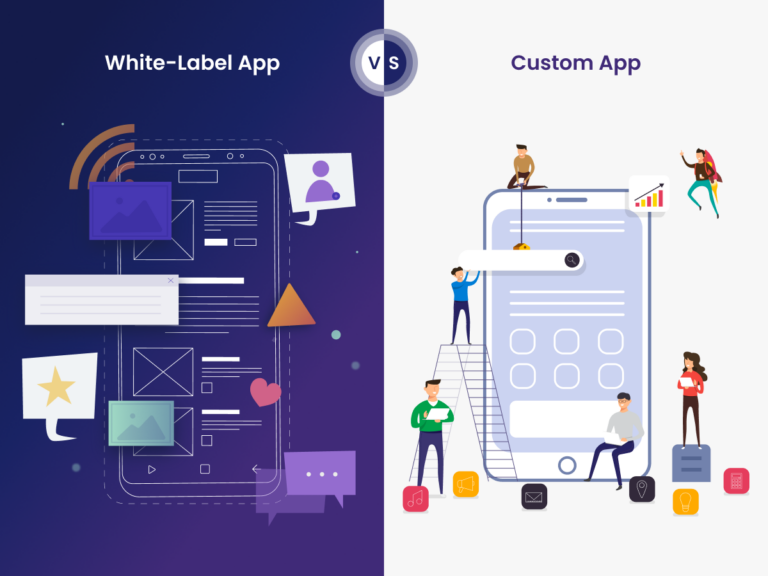 White Label App vs Custom App: Unveiling the Ri...
In today's fast-paced digital landscape, the choice between white label app and custom app is a pivotal decision that businesses must make when venturing into mobile application development. Both approaches
Continue Reading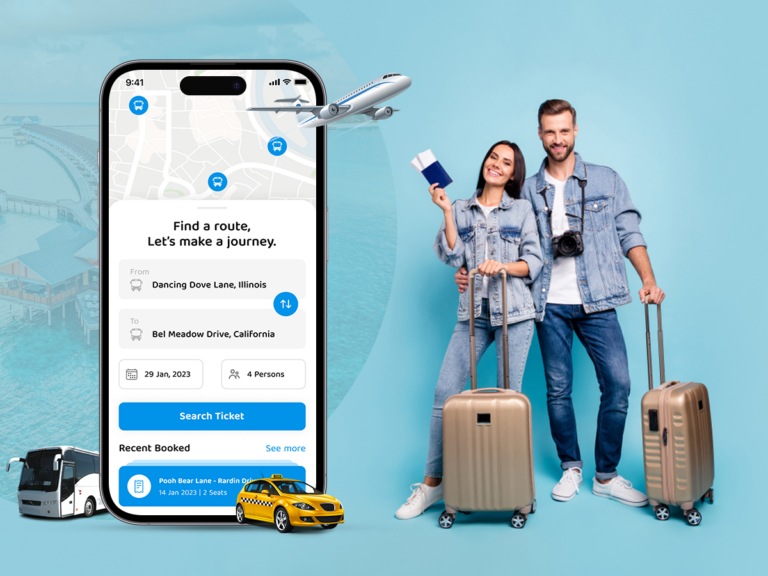 A Definitive Guide to Travel Booking App Develo...
Globally more and more travelers are opting for convenient and efficient digital solutions. As the world is moving towards a post-pandemic reality, travelers seek seamless travel experiences at their fingertips,
Continue Reading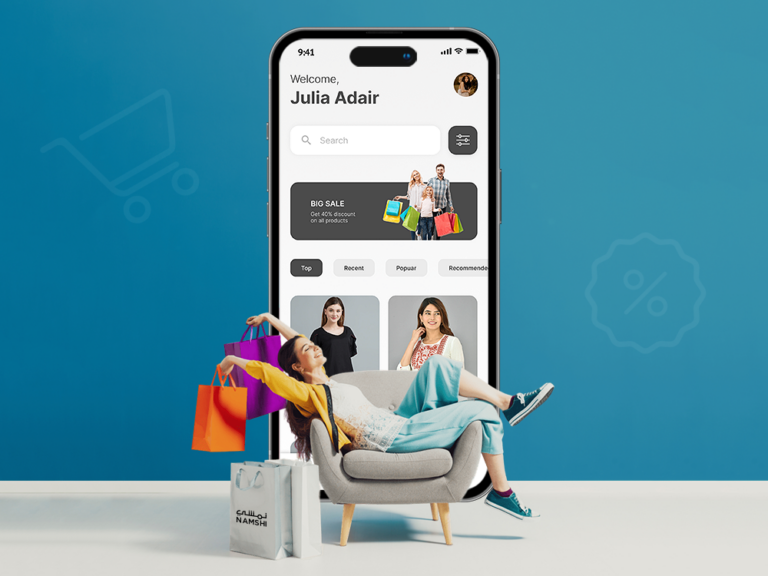 Estimate the Cost of Developing an eCommerce Ap...
eCommerce startup is a relatively new and booming trend in the business world today. If we consider how popular online shopping has become in recent years, it's no surprise that
Continue Reading