In-Built calculator
The best feature that displays the total shopping amount of the items that have been added to the cart.
Advanced Filters
By applying filter options like price rates, ingredients, and ratings the customer can choose the desired product amongst hundreds and thousands of products.
Diverse Product List
Innumerable products arranged perfectly under relevant categories enabling the customers to search the products easily.
Re-order
This enables the customers to place orders for the same list that they have ordered in the past, thereby saving their ample time.
Why Go For Our Wadi Clone App?
Connecting consumers with multiple grocery stores, the app brings a huge choice for the customers amidst which he can choose the best grocery store from where purchases can be made. Having integrated secure payment gateways, our app offers secure online shopping to the customers assuring them that their bank details are completely safe from all types of threats. Wishlist feature of the Wadi clone app makes it possible for the customers to save the items over here which they think is not required now but will be required in the coming period. Weekly Deals and offers flashing at the top on the screen capture the attention of the customers at once thereby permitting them to purchase items at reasonable rates.
What Do We Offer With Our Wadi Clone Script?
Pursuing opportunities and offering only one of its kind Wadi like grocery delivery app development services to our clients so that they can accelerate their business towards a better future is what we focus on at PeppyOcean. Our developed apps are immensely popular because they have a user-friendly interface, seamless Wadi clone script, and ground-breaking attributes.
Adaptive Solutions

We make our clients powerful with adaptive and unique apps built using latest technologies for simplifying their complex business workflows.

Endless Customization

At PeppyOcean you get infinite possibilities of customizing the features and looks of your app matching your brand and business requirement.

Quality Product

Product quality has never been compromised. We have a pool of talented developers who work passionately for delivering quality products.

Affordable Services

When it comes to quality, functionality, features, and support, you can rest assured that you get all of them at affordable rates.
How Does Our Wadi Clone App Work?
To make the app a strong player in the field of on demand grocery delivery, it has been coded with superb Wadi clone app source code. The entire grocery ordering and delivery process of the app is simply uncomplicated. All the way from the selection of the products to their timely deliveries, the customers enjoy serene online shopping experience.
Easy Registration

1

Search or Browse Stores

2

Search Products and Book

3

Confirm the Order

5

Receive the Order

6
Customers can easily signup or sign in through email id or mobile number. By doing so customers will get the OTP (one-time-password) to verify. Customers can also signup directly through their social media accounts such as Facebook, Twitter, etc.
After a successful login, he/she can able to see multiple grocery stores on the map. By clicking on the store icon or name, customers can check full details of the store like name, description, timing and all.
After selecting the store, customers can able to see available all grocery items along with details. The customer can also search for products manually and book the order.
There are multiple payment options available in the app such as credit/debit card, net banking, COD or through the in-app wallet.
After placing an order by the customer, automatic notification sent to the grocery store and store confirm the order, pack the order & give it to the delivery boy.
The delivery boy will pick the order from the grocery store & deliver it to the customer's location. Delivery boy can track the store as well as the customer location in his app. Also, customers can track the location of the delivery boy and estimated arrival time.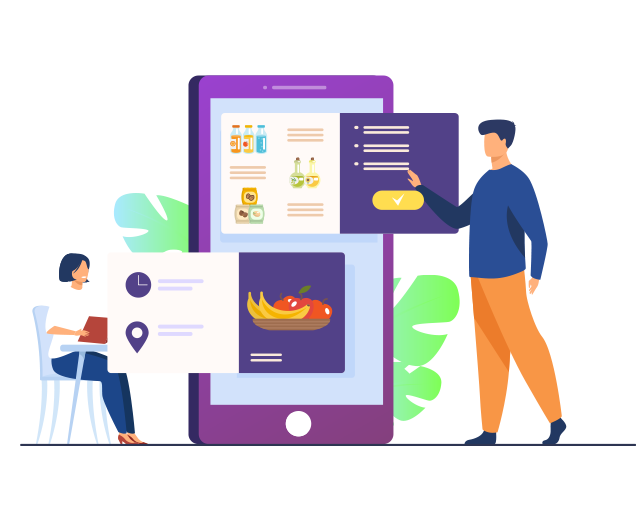 Customer App Features
Customers get intuitive iOS and Android applications for buying groceries. With just a single strike various grocery stores can be accessed and thousands of grocery items in which they trade can be viewed. And using the advanced search feature and filter options, at lightning speed, the required items can be found out.
Easy Onboarding

Customers can board the app easily and benefit from the app by simply providing their email id or other public credentials.

Location

Provides a complete list of all the grocery stores offering grocery delivery services in the customer's locality and amongst which he can choose his favorite store.

Track Order

An eye can be kept on the order from the time it has been out for delivery and ETA of it can be now known in real-time.

Payments

This platform supports various payment gateways such as Payfort, PayU, Stirpe, etc. enabling the customers to pay online for the items purchased.

Order History

A customer can view his previous orders and can find those products easily for which they want to place an order again.

Support

From this button, the customers can seek support if they are facing any issue in using any feature or want to acquire knowledge on any particular feature.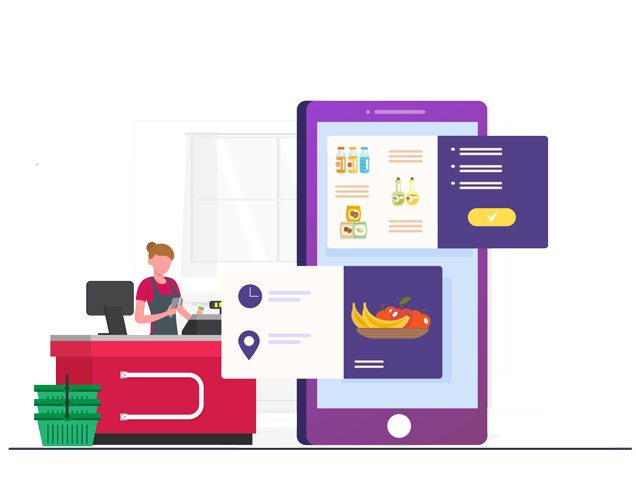 Store Owner App Features
Our Wadi clone script minimizes the store and order management complexities and enables the vendor to provide fast doorstep deliveries. Meeting the economic needs of the vendor, the vendor can confidently and conveniently manage every single order without leaving any room for errors utilizing our simplified yet effective grocery delivery apps.
Order Notification

A must feature from where the store owner gets notified instantly whenever a new order request is sent.

Assign Delivery Task

The nearest delivery agent can be traced and the delivery task can be assigned to him with all the necessary details.

Real-time tracking

With the interactive map view, a tab can be kept on the movement of the delivery agent and the ETA can be known.

Order History

A feature where all the customer requests (upcoming and past orders) that get recorded automatically can be viewed.

In-App Communication

Both the customers as well as the driver agents can be communicated with a single tap whenever the requirement arises.

Delivery Time Slots

Feature from where delivery time slots can be managed and edited with ease as per the convenience.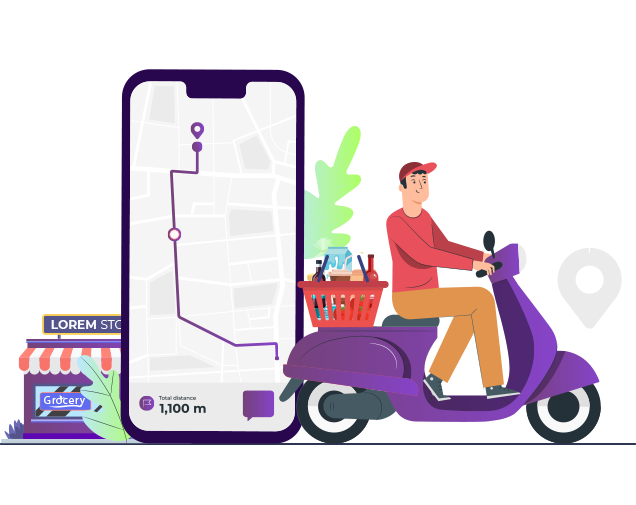 Delivery Boy App Features
Equip your delivery agents with an intuitive yet powerful Android and iOS apps that would make it possible for them to receive real-time delivery requests even while riding and complete all of them efficiently. Achieving doorstep delivery on time, viewing income, managing multiple deliveries efficiently all are now possible with our hi-tech Wadi clone app source code.
Notifications

Notification feature set up for receiving delivery updates in real-time sent from the store owner.

Availability or Unavailability

The drivers can set his availability hours and as per that update his status as available to receive new order notifications.

Delivery Details

Delivery details such as pick & drop location information, notes, date, time, etc can all be known with a tap.

Delivery Calendar

From this feature, the delivery boy can easily view all the upcoming deliveries so that he doesn't miss any.

Route Optimization

Smart delivery path planner suggesting the shortest route enabling the drivers to make fast deliveries and save fuel.

SOS Button

An emergency button built within the app that can be used by the delivery boy to inform his backend office team during emergency situations.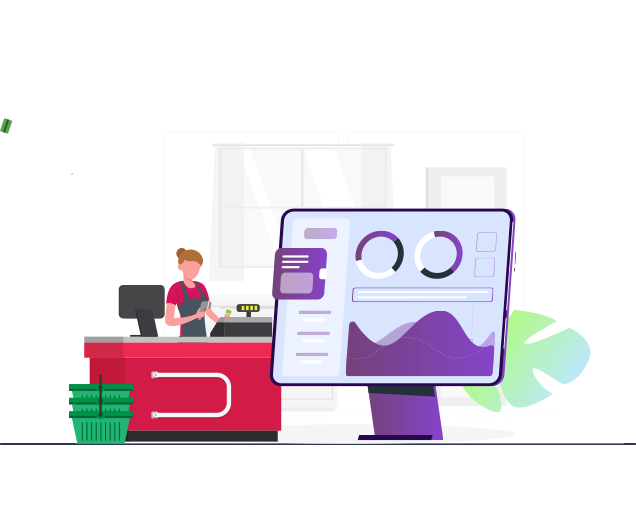 Store Owner Panel
A customized panel from where the store owner can efficiently look after his entire supermarket and streamline their grocery delivery operations with a few taps on his Smartphone. For digitizing and automating your sales operations our feature-packed Wadi clone script is the best solution for you.
Easy Login

Login can be done with ease. All the merchant has to do is provide their Google id or the phone number.

Track Inventory

A complete watch on the movement of the inventory can be kept so that any of the items never run out of stock.

Track Customer Behavior

Which items the customers are preferring the most, are they picking low rate products, during which hours maximum customers shop, etc. can all be tracked.

Special Taglines

Special taglines like "Hurry! Only a Few Left", "Additional Discount", etc. can be attached to the products to captivate the attention of the customers.

Opening Hours

Extended or reduced opening hours of the grocery store can be updated as and when required while on the go.

Add Pictures

Attractive and attention-grabbing 3D or 4D pictures act as a marketing tool. These can be added to the products easily.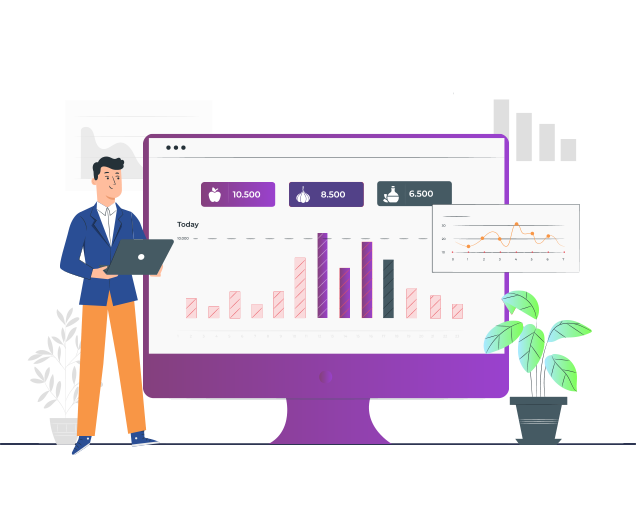 Admin Panel
Our robust admin panel satisfying the store management requirements without the necessity of being physically present at the supermarket for managing orders, their deliveries, and stocks. Our admin dashboard has been created with rich Wadi clone source code and advanced features for seamlessly managing complete business tasks.
Robust Dashboard

Entire business activities can be controlled from here as well as various tasks can be created and assigned to the respective agents efficiently.

Analytics Panel

Through analytics panel daily orders as well as payment transactions can be recorded and real-time stats can also be viewed from here.

Discounts & Offers

Business can be promoted by offering coupon codes to the customers with a validity period that can be used at checkout time.

Manage Customers

The admin holds the authority to edit or delete any information from the customer's profile and if found suspicious he can even block them.

Manage Stores

The admin holds the authority to edit or delete any information from the store's profile and if found suspicious he can even block those stores.

Manage Delivery Executives

The admin holds the authority to edit or delete any information from the driver's profile and if found suspicious he can even block them.
Customer App Design
The customer app designed by us readily supports all the platforms. The future-ready online grocery store with an accessible interface offers the customers a complete range of grocery stores as well as the grocery items along with ratings and reviews.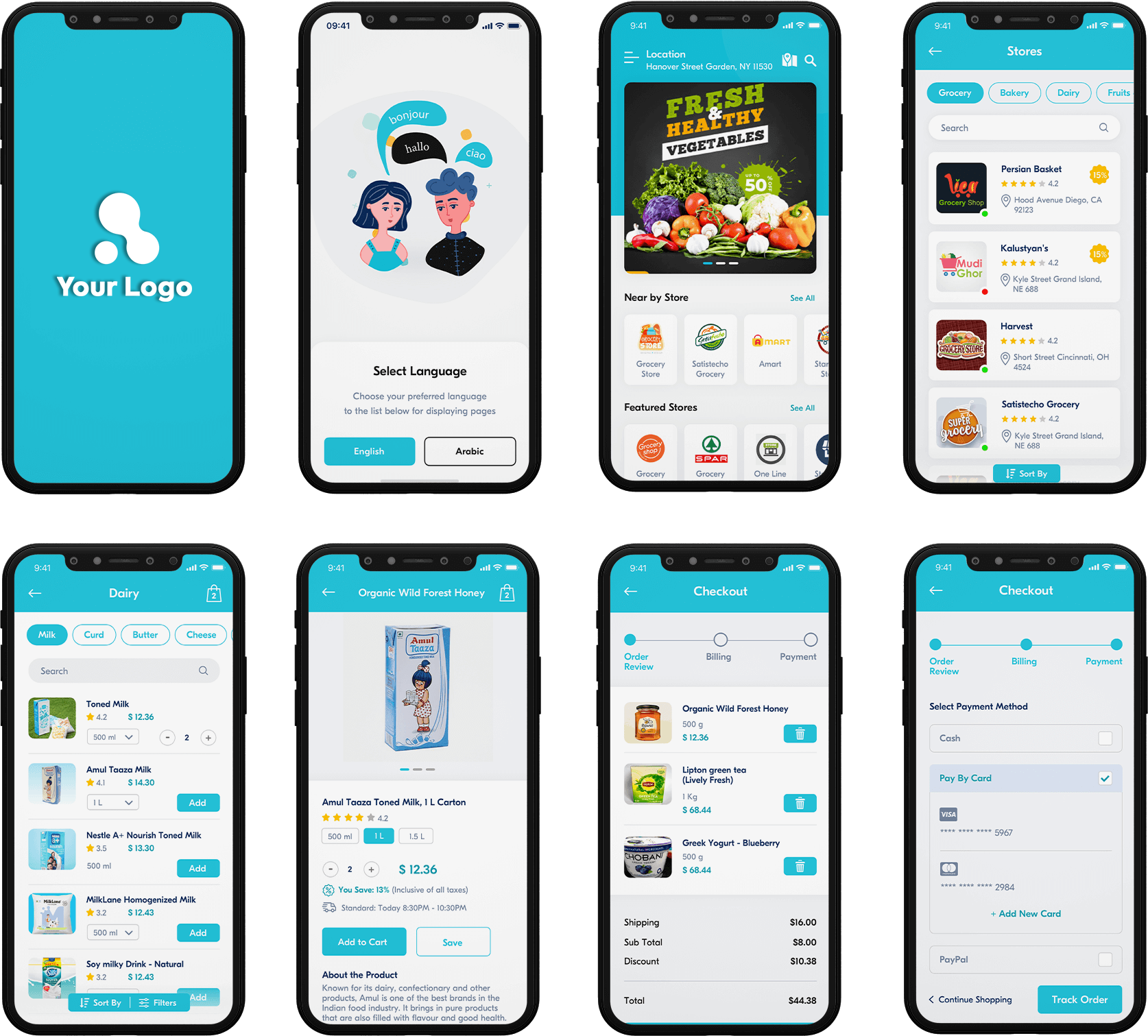 Delivery Boy App Design
The technically advanced delivery boy app is so simple to use that the delivery guy need not have any prior coding and technology knowledge. The powerful features keep a complete record of all the orders handled by the delivery guy and the earnings he has earned.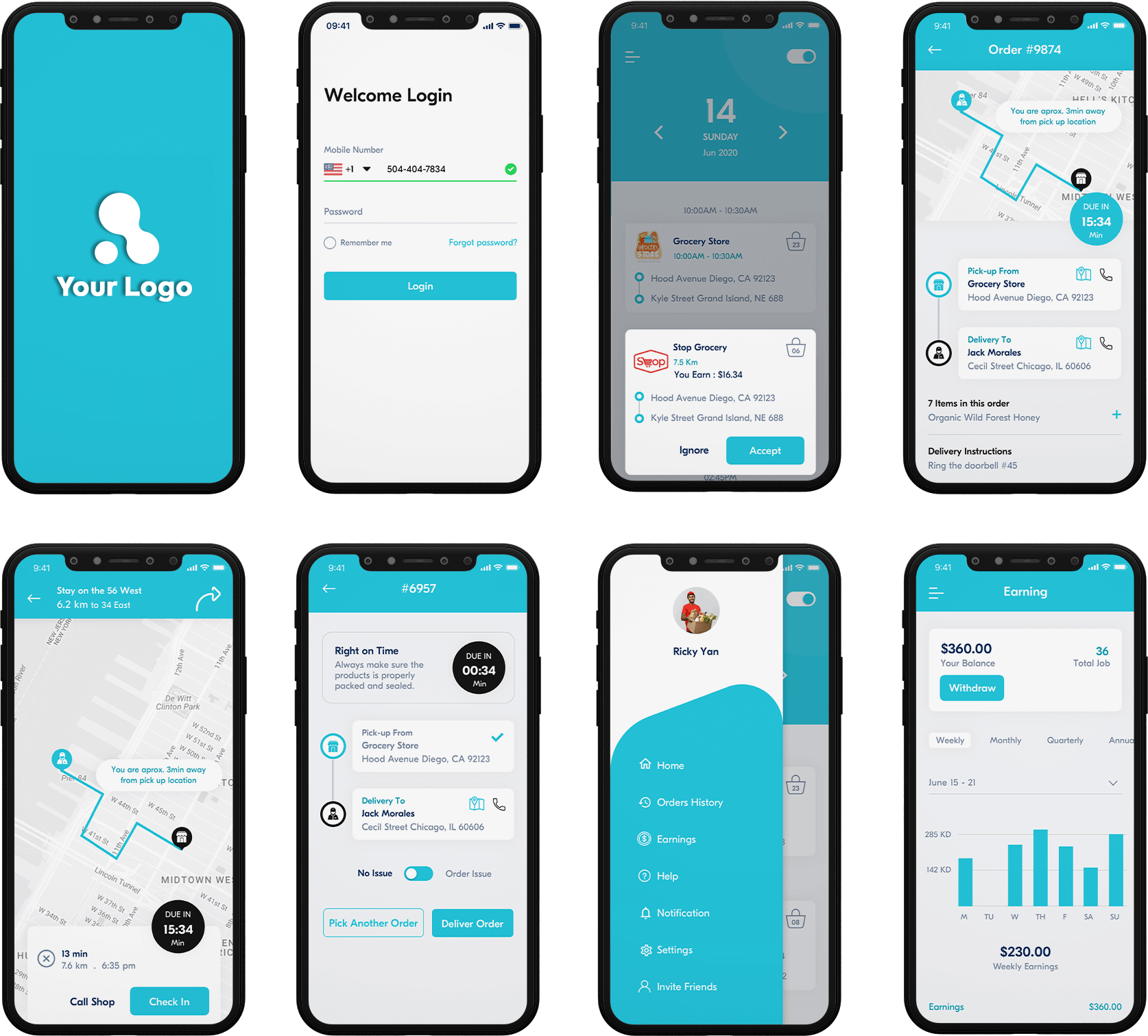 Store Owner App Design
Through this intuitive and powerful panel, you can manage your grocery store completely even if you are not physically present over there. Orders, deliveries, and stocks can be managed fuss-free from anywhere via your gadget.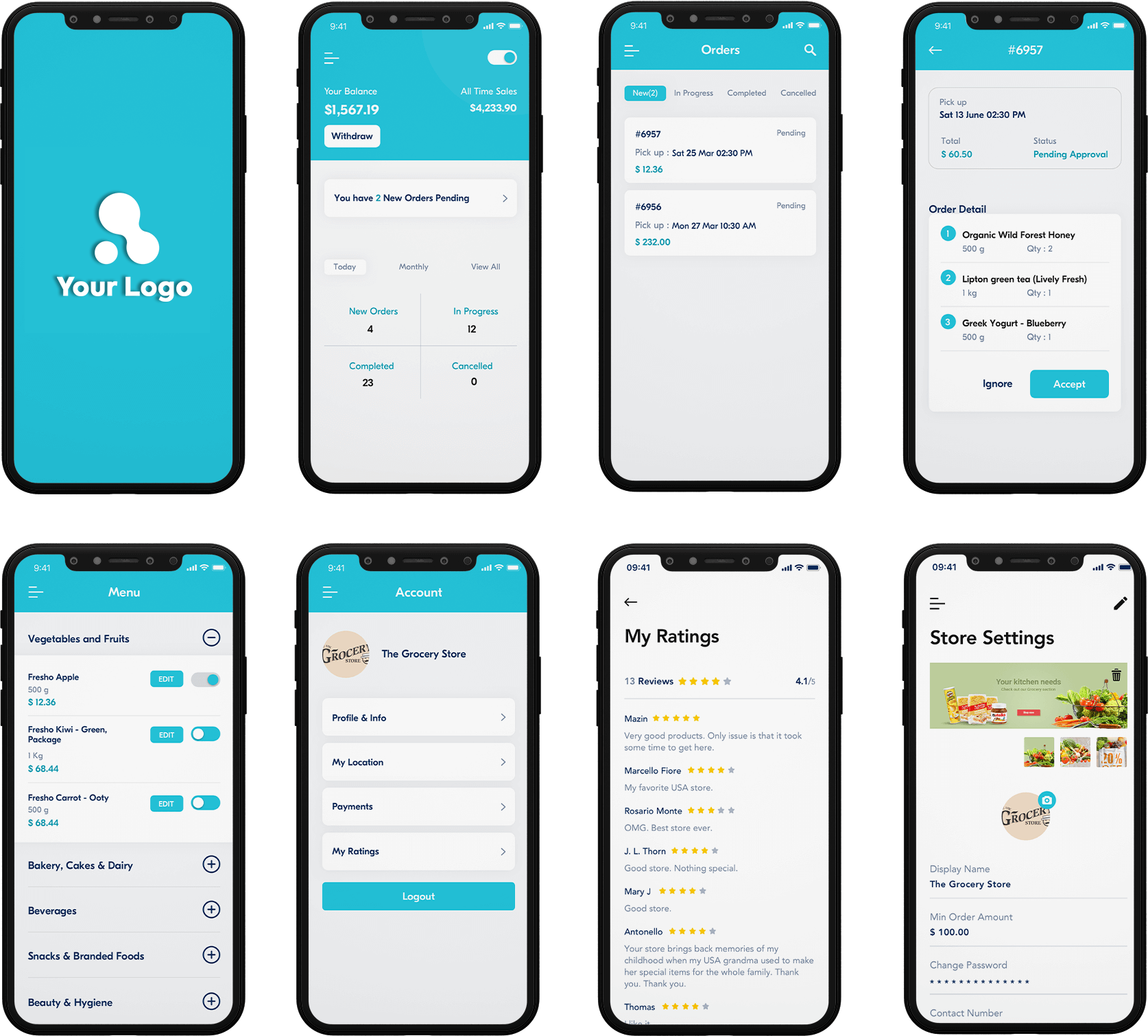 Our Wadi Clone App Package
After evaluating your business line, we develop apt panels and shopping interfaces for transforming app viewers into potential customers, for providing more convenience to your existing customers and for expanding your business reach. In brief, your business experiences increased traffic, increased conversion, and increased revenues from our developed Wadi clone app.
Customer App (Android & iOS)
Store Owner App (Android & iOS)
Delivery Boy App (Android & iOS)
Store Web panel
Super Admin panel
Fully Functional Website
Billing Panel
Dispatcher Panel
Complete Source Code
100% Customizable
Technical Support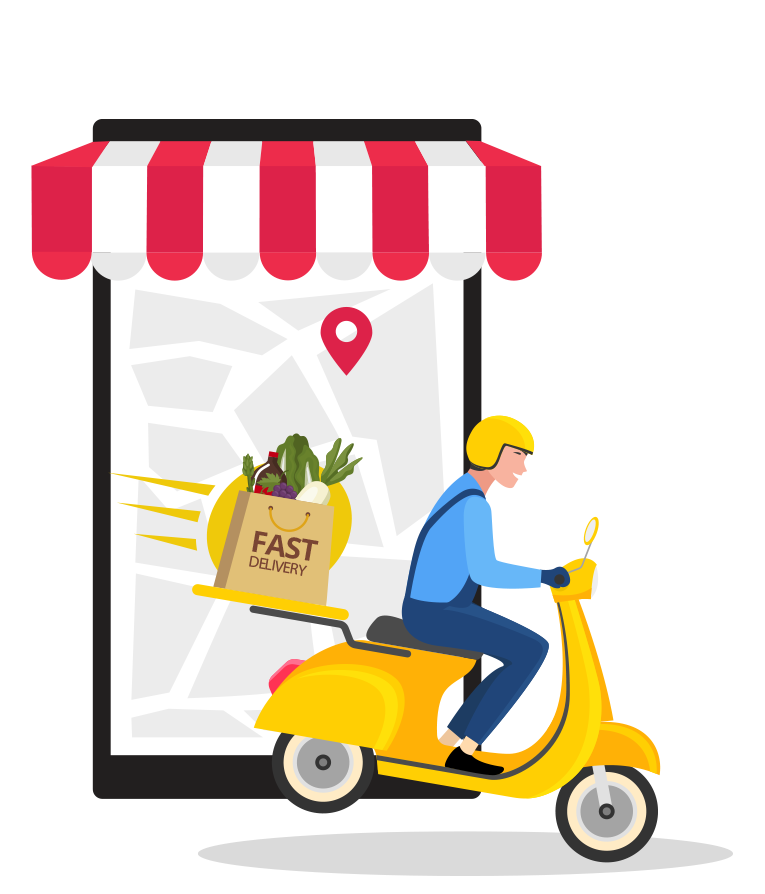 Our Wadi Clone App Development Process
Our team of developers is multifunctional as they have worked on numerous projects pursuing step by step approaches for developing quality solutions. Implementing the right strategies and by infusing an apt Wadi app script they come up with a pioneering outcome.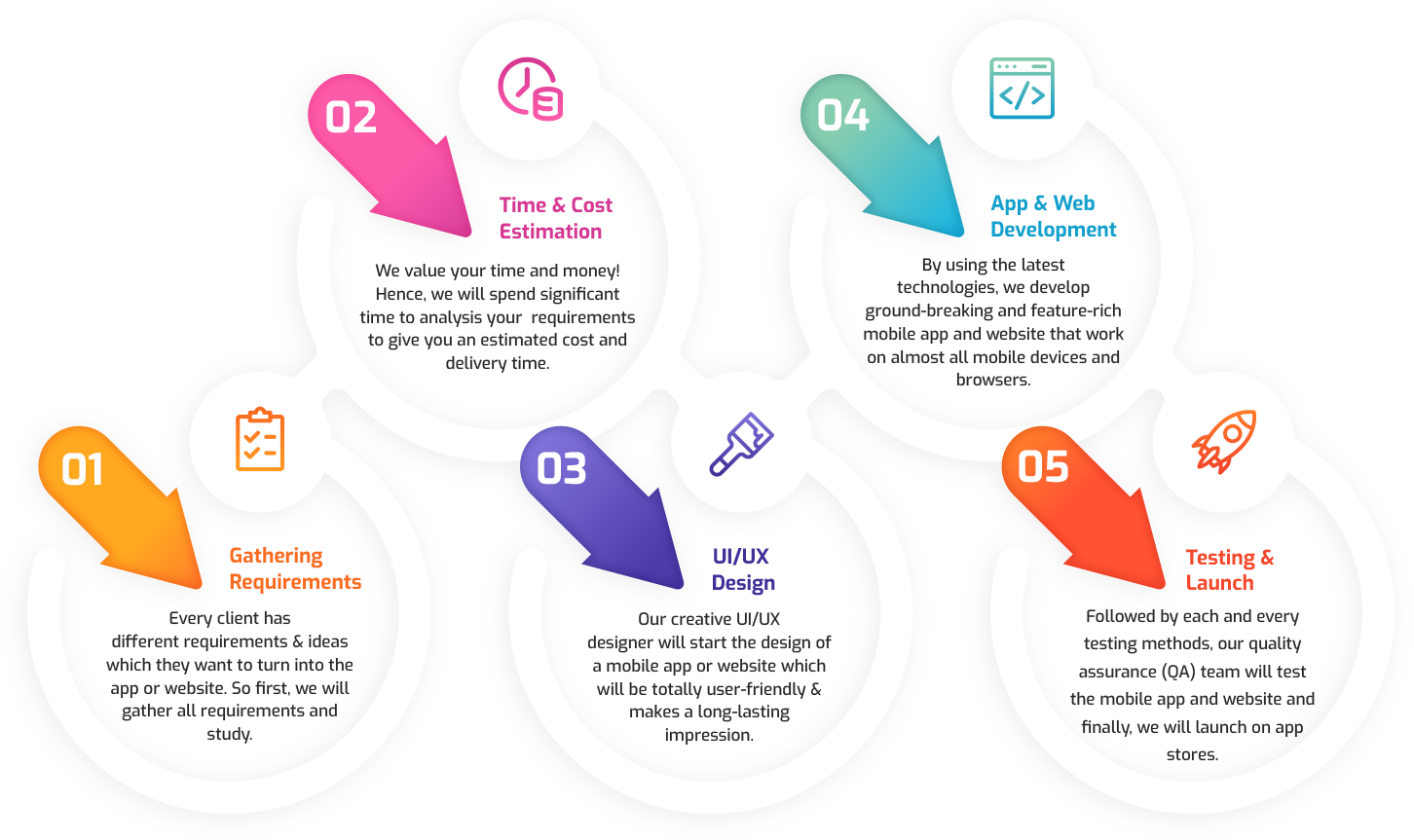 Technology Stack
Tools like Moqups, Balsamiq, Wireframe, and many others are being used for developing interactive and clear UX designs and for coding never to fail the Wadi clone app source code. Our professionals make use of the best tools and technologies for crafting top-quality software with the help of which you could achieve efficiently your marketing objectives.
Flutter
React Native
Kotlin
PWA
Swift
Java
Ionic
Firebase
Backbone.JS
Angular.JS
Vue.JS
Node.JS
MongoDB
PostgreSQL
Google Cloud
Amazon AWS
Innovative And Customized Other Clone Solutions
Our expert developers are best at crafting top-quality software that never fails to perform well on the internet. Deep research and studies are conducted before developing any industry vertical clone app. When it comes to grocery app development, we can build an exact clone of every app available in the market.
Payment Gateways
Our affordable smart Wadi like grocery delivery app development services can be quickly integrated with various payment gateways available in the market. All you have to do is tell us about your target customers and the geographical area you want to cover and accordingly we will quickly add the best payment gateways to your Wadi clone app.

Available in Brazil

Available in Turkey

Available in Kazakhstan

Available in Worldwide

Available in Worldwide

Available in Malasiya

Available in Worldwide

Available in Indoneisa

Available in Brazil

Available in India

Available in Worldwide

Available in India

Available in this Country

Available in this Country
UAE
Qutar
Egypt
Lebanona
Jordan
South Arabia

Available in this Country
Mexico
Ecuador
Venezuela
Colombia
Brazil
Chile

Available in this Country
Nigeria
Kenya
Ghana
South Africa
United States
Extra Features Of Our Wadi Clone App
Loaded with innovative attributes like assistance on substitute items where the app suggests alternating purchase options, in-built forecasting cart feature, notifies when limited stock is left and many more, our Wadi like grocery delivery app development services makes the shopping experience hassle-free and unique for the shoppers.
Loyalty Points
Enables the customer to redeem the loyalty points whenever he wants and enjoy shopping at a discounted price.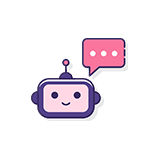 AI Backed Chatbots
Have a firm grip on your potential customers by offering them the required information regardless of time or day.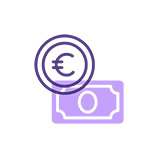 Multiple Currencies
The best feature to consider if you are running your business in different parts of the world so that your customers can make payments in local currencies.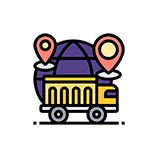 Multiple Shipping Address
With one checkout, the customer can get the deliveries of the same order to various locations, as he can easily add more than one shipping address.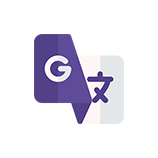 Multiple Languages
Other than English and local languages, the app supports other languages too making it convenient for all the users to use the app in the most preferred language.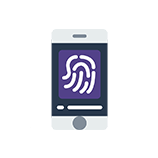 Fingerprints
Login through fingerprints is highly secure and the user need not remember the password or username to access the app.
Reputed Company With Happy Clients
PeppyOcean was established with a motto to deliver top-notch on demand app development services to our clients and we have been doing this since our inception. We have a long list of satiated clients that are very much contented with our services and keep sharing their success stories with us.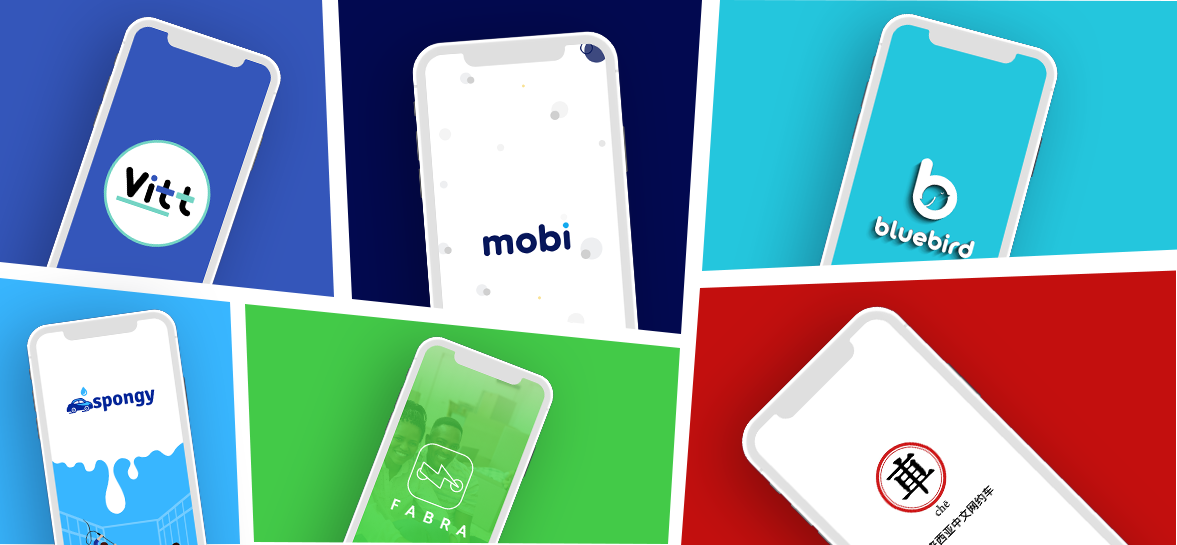 Richard Ling
Commitment to deliver regardless of the amount of time needed to completed the tasks.

Paola Baquero
They have a very complete team, where they attended each of my requirements and offered different solutions.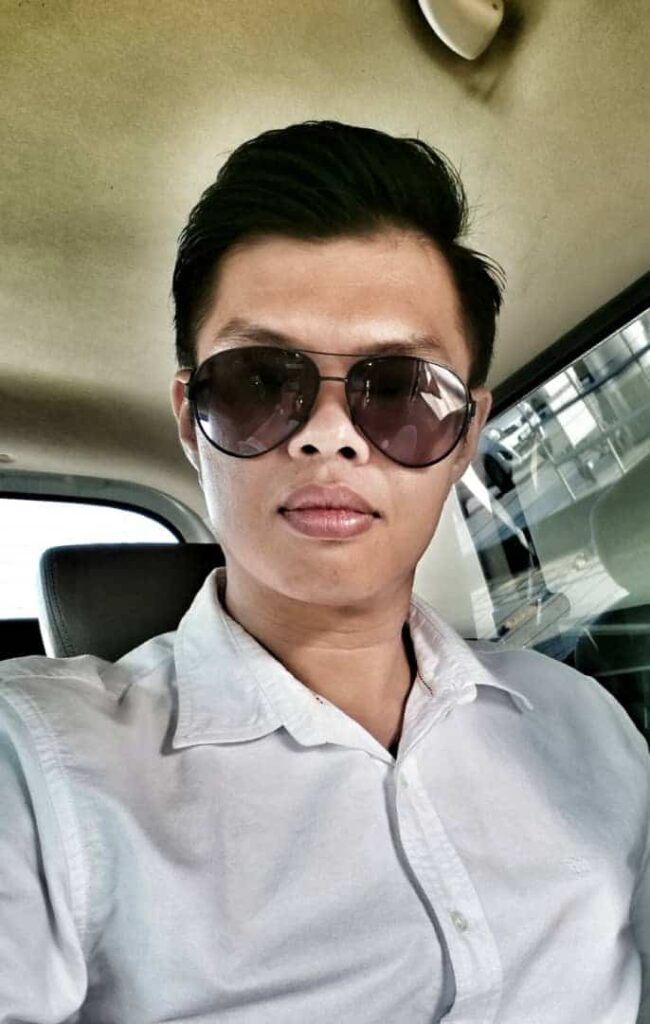 Andrew Yuen
They never fail me on all of our request and always complete the task according to time line.

Gourab Mukherjee
Extremely Reliable and a Hardworking team and good value for money

Faisal Al-Salem
Understand any requests even if we don't give a clear brief Very flexible team
BLOGS
We light the lamp of knowledge by spreading it. Sharing the knowledge we gain helps us enter deep insights and make meaningful transformations in the world around us. Look how we contribute towards a technologically better world.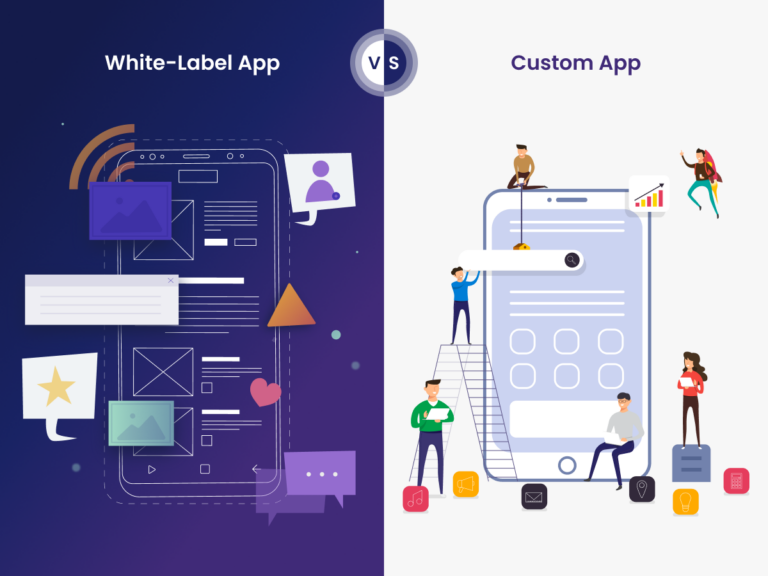 White Label App vs Custom App: Unveiling the Ri...
In today's fast-paced digital landscape, the choice between white label app and custom app is a pivotal decision that businesses must make when venturing into mobile application development. Both approaches
Continue Reading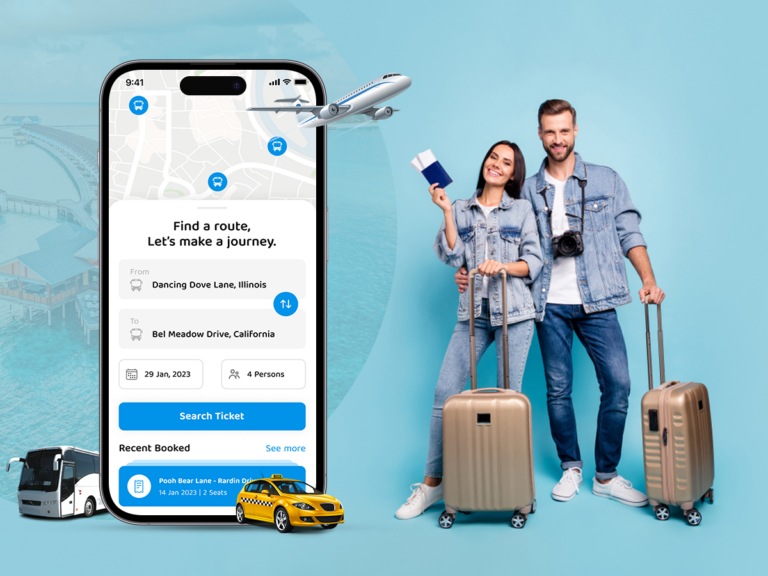 A Definitive Guide to Travel Booking App Develo...
Globally more and more travelers are opting for convenient and efficient digital solutions. As the world is moving towards a post-pandemic reality, travelers seek seamless travel experiences at their fingertips,
Continue Reading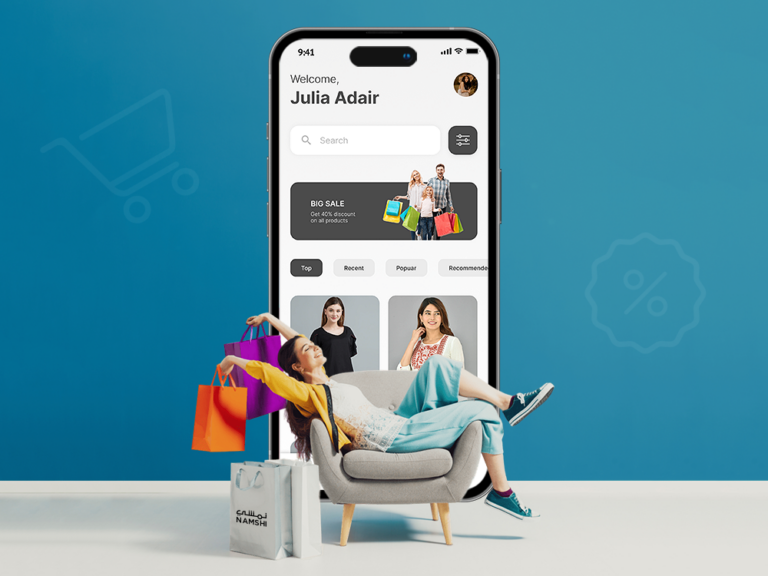 Estimate the Cost of Developing an eCommerce Ap...
eCommerce startup is a relatively new and booming trend in the business world today. If we consider how popular online shopping has become in recent years, it's no surprise that
Continue Reading