An Exhaustive List of Restaurants
This app helps you browse through an unlimited number of restaurants according to location, cuisine, mood, or time of the day.
Multi-Language Option
Reliable, and secure, we offer an Eat24 clone app that is diverse in languages depending upon the location and language preference of the user.
Dynamic Payment Options
Whether with simple cash, card or with UPI, payment options are myriad and easy to use. At the same time, payments are secure.
Real-Time Tracking
We used the latest and advanced technology to build the eat24 clone app and real-time tracking feature enables the user to track their order live as well as get an accurate estimation of order arrival.
Why Go for Our Eat24 Clone App?
Because we understand that being unique is a statement and that customers' needs are paramount. We believe in providing optimal efficiency and diligence at reduced and affordable costs. Available pan domains – IOS or Android, with a user-friendly and navigation-friendly interface, our Eat24 clone app is quite literally the number 1 food delivery app. With our superior and scalable Eat24 clone app development service, you can customize and integrate several features like offers and deals, multi-lingual, order statistics, loyalty programs, ratings/rankings, invoicing system, etc with ease. What's more, our Eat24 clone app source code allows a smooth integration with social media login with major social platforms like Facebook, Twitter, Google, and others.
What We Do Offer With Our Eat24 Clone Script?
For any project to be successful, it needs to be carefully planned and executed. We ensure that we do all this and more with due diligence and commitment to give you the best results. We have extensive experience to develop apps like Eat24 and have delivered best-of-the-class delivery service apps to suit your needs. There are several factors that give us the edge over others in the game:
Unbeatable UI/UX

We provide you with exceptionally-crafted UI/UX design services that can assist your application and idea stand out.

Time & Cost Commitment

We offer a comprehensive suite of Eat24 clone app development solutions with unbeatable price and given timeline.

Value for Money

Our clone app need not be an expensive affair. We understand what your business means to you. Hence, we ensure that you get your desired ROI on the app fast.

24X7 Technical Support

From initial project scoping to the post production support, we are always there with you. So, when all the hard work's done, we continue to provide 24X7 technical support to you.
How Does Our Eat24 Clone App Works?
Best quality on demand food delivery application features like in-built calculator, in-app navigation, and order list enable the customer to perform his task hassle-free. We realize that efficiency lies in details and diligence. Besides, the best process that the Eat24 clone app follows, let's see in detail what the app has to offer.
Login/Signup

1

Discover Restaurants

2

Select Food and Book

3

Confirm the Order

5

Receive The Order

6
Customer can sign up through their mobile or email id. By entering mobile number or email id, he/she will get the OTP to verify. The customer can also sign up through their social media accounts such as Facebook, Twitter, etc.
After a successful logged in, customers can able to see all nearby restaurants with basic details like name, logo, address, minimum order, rates and more.
After selecting the restaurant, customer can able to see available all food items along with details. Customer can also search his favorite food items by manually and book the order.
Customer can pay the amount to the restaurant owner by multiple ways like net banking, credit/debit card, cash on delivery, and in-app wallet.
After placing an order by the customer, automatic notification sent to the restaurant and restaurant confirm the order and prepare the food and give it to the delivery boy.
The delivery boy will pick the order from the restaurant & deliver at the customer's location. Delivery boy can track restaurant as well customer location in his App.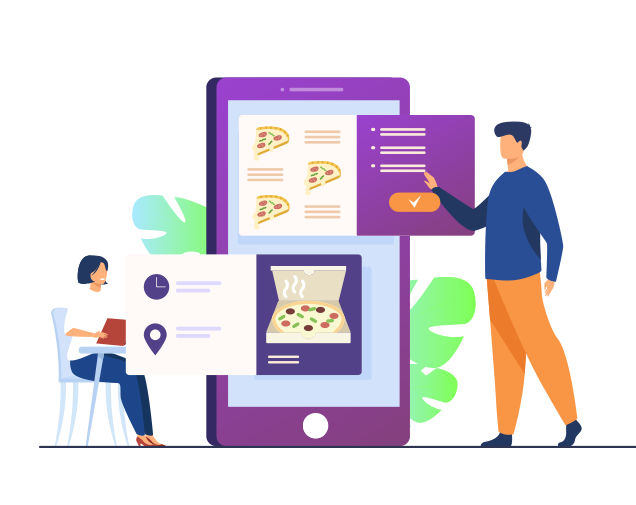 Customer App Features
Customer's needs are paramount and the first thing to consider when launching an Eat24 clone script. With the customer app, he/she gets to review restaurants and search for a dish of their choice. A good food delivery app gauges the customer's needs and translates them into efficient and versatile solutions.
Customer Login

Integration with social media ensures that the user can log into via social media account of their preference.

Restaurants Listing

Not just those nearby, but those offering a specific dish at a specific time, it's all so convenient with the our food delivery app clone.

Search Option

Not just by place or city, users get a chance to search by desired menu and the time of dining. They can search for restaurants nearby or in specified locations.

Restaurant Reviews and feedback

Instead of wasting their time and money on a bad restaurant, users can read reviews posted online by other users and decide accordingly.

Track Order

Our developed Eat24 clone app helps customers perform live tracking of their order as well as get in touch with the delivery person for any details.

Payment Options

Customers get to use payment options per their convenience. They could also use online wallets linked to their bank accounts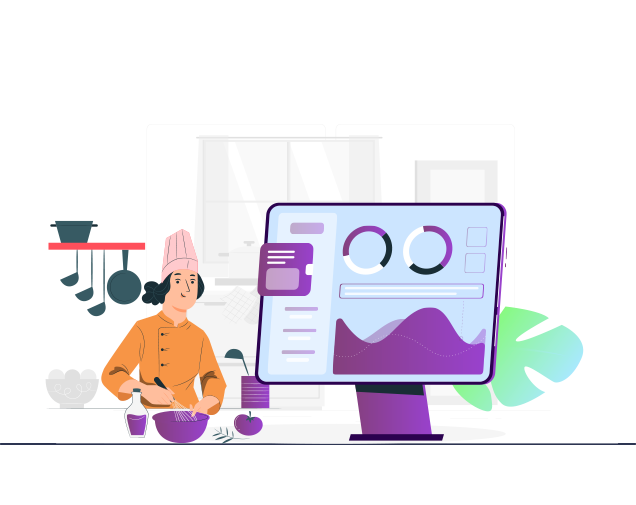 Restaurant App/Panel
Running a restaurant can be chaotic anyway. But, our Eat24 clone app source code makes it all seem so easy by offering features like handling multiple customer orders as well as queries easily and being able to view statistics around how the restaurant is performing.
Push Notification

For orders as well as for other vouchers and discount notifications, our Eat24 clone app enables push notifications.

Order Management

Restaurant owners as well as customers can track their order as well as be able to reorder/cancel their orders.

Dashboard

A great analytical tool for the owners, our Eat24 clone app source code provides a dashboard for the restaurant owners to manage orders as well as analyze order-related statistics like total sales, total delivery time, etc.

Capacity Management

If for some reason like heavy rush times, the order cannot be fulfilled on time or be fulfilled at all, the restaurant can choose to decline the order from the user.

Enhanced Image

The restaurant gets a chance to regularly update the menu and pictures of dishes to catch the eye of the customer and boost their sales.

Availability

Due to peak season or season's limitations, certain dishes may not be available because of the raw ingredient used. Through this panel, restaurants don't have to alter the entire menu.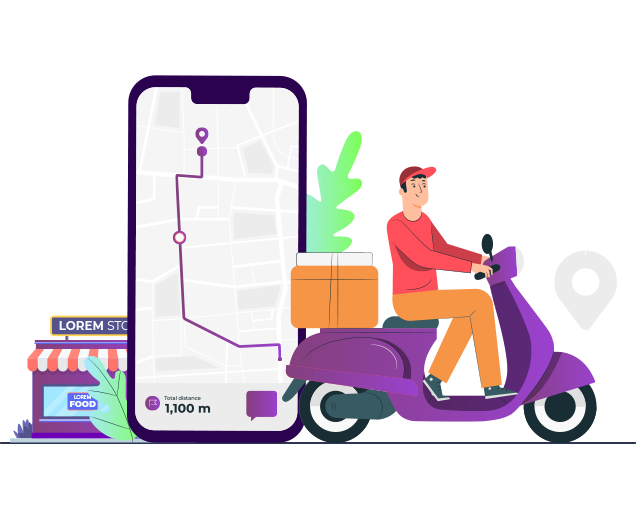 Delivery Boy App Features
Not just the restaurants or the customers, delivery drivers too can make use of the application. From an in-built calculator to a navigation system, the delivery person can view order details, address details, his earnings, as well as be able to communicate with the customer.
Detailed Profile

The delivery person can upload basic details about himself including name, contact number, photo, and even hobbies just to keep things interesting.

Availability

The driver can indicate his availability hours or to indicate when he's not available.

Location Tracking

The Geo-location feature helps the delivery person to navigate to the destination.

Communication

In case of any query related to address, the app allows the delivery person to connect with the customer to get clarification or to know about any shortcuts during peak hours.

Order details

Gone are the days of paper bills. With our robust Eat24 clone app script, order details can be easily viewed and tracked including time/date of order, pick-up and delivery address.

Chat System

Our food delivery app gives an easy communication feature with the customer and the restaurant, a feature great at resolving conflicts especially with the customers at the time.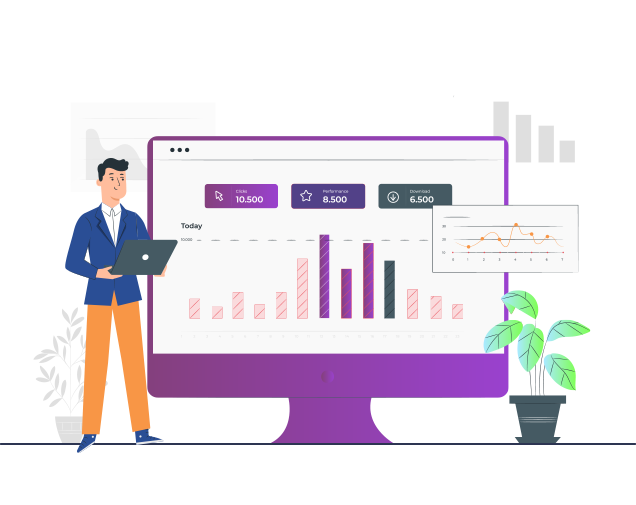 Admin Panel Features
We believe that ordering food should be a piece of cake and for that, we immerse ourselves deeply in the requirements of the admin and understand their vision. As an admin, you can now run your restaurant business like a king without thinking about how to develop app like Eat24 with our highly scalable platform and thorough technical expertise.
Approve Requests

If you want to expand your business or manage it more efficiently, you could choose to approve or deny requests for new delivery partners.

Customer management

The Eat24 clone script gives you the right analytical edge to assess the customer behavior; you can choose to block a user after repeated order cancellation requests for fake reasons.

Dashboard

Deeper analytic tools help you monitor your profits, revenue, new customer acquisitions, etc.

Better Restaurant Management

With this feature, our Eat24 clone script allows the restaurants to announce the opening of new outlets or closure due to any reason.

Order Management

From placing the order to completion or cancellation, the order management feature helps tracks order status real-time.

Delivery Management

In recent times, it has become a norm for the delivery person to update an online profile about them for the customer to access. This enables them to display their relevant professional experience.
Customer App Design
The customer app available in the iOS and Android platforms for the customers has been built in the native platform while making use of the most recent technology.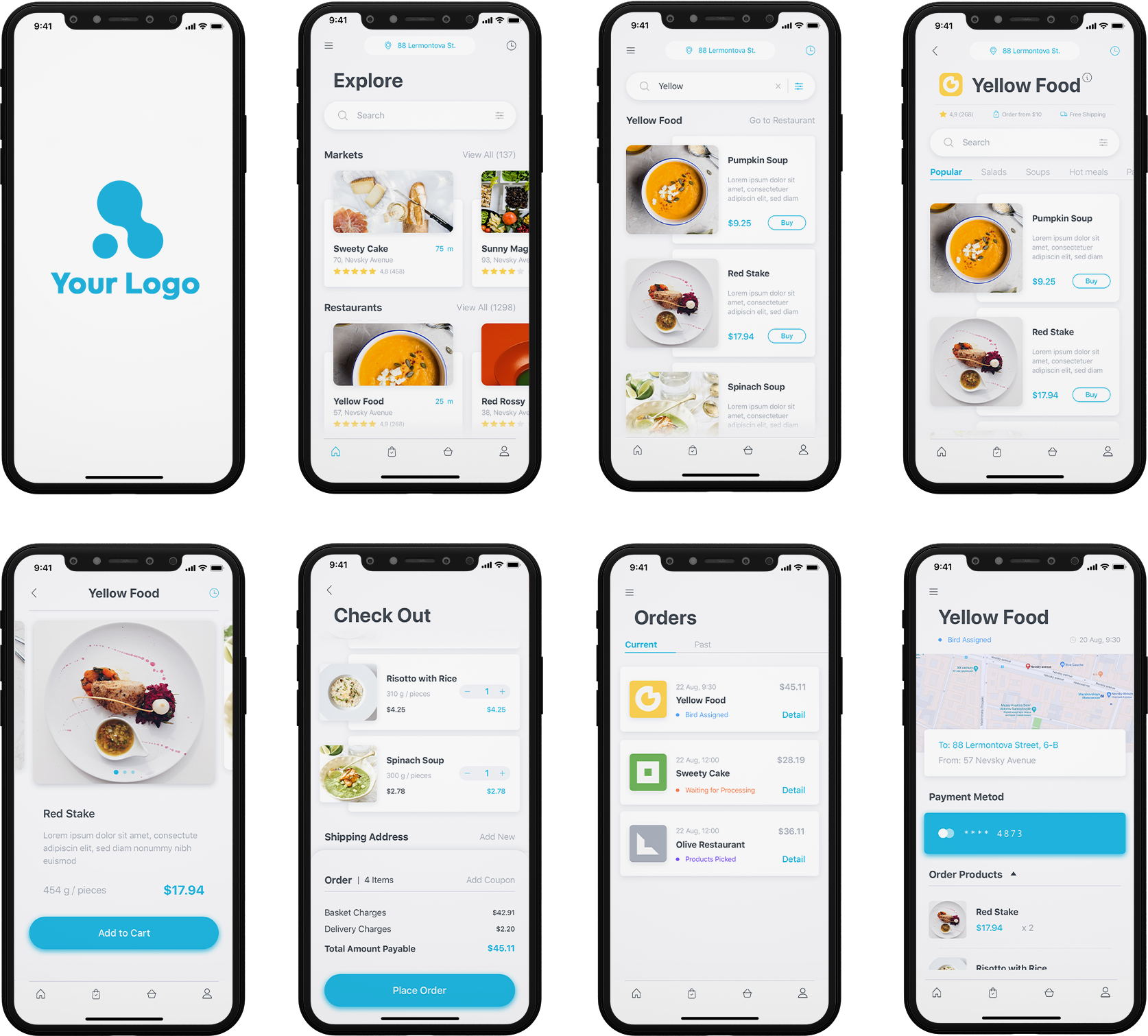 Restaurant App Design
Through the exceptional and customized features installed into the app, each activity can be tracked and controlled seamlessly and conveniently without leaving any room for flaws.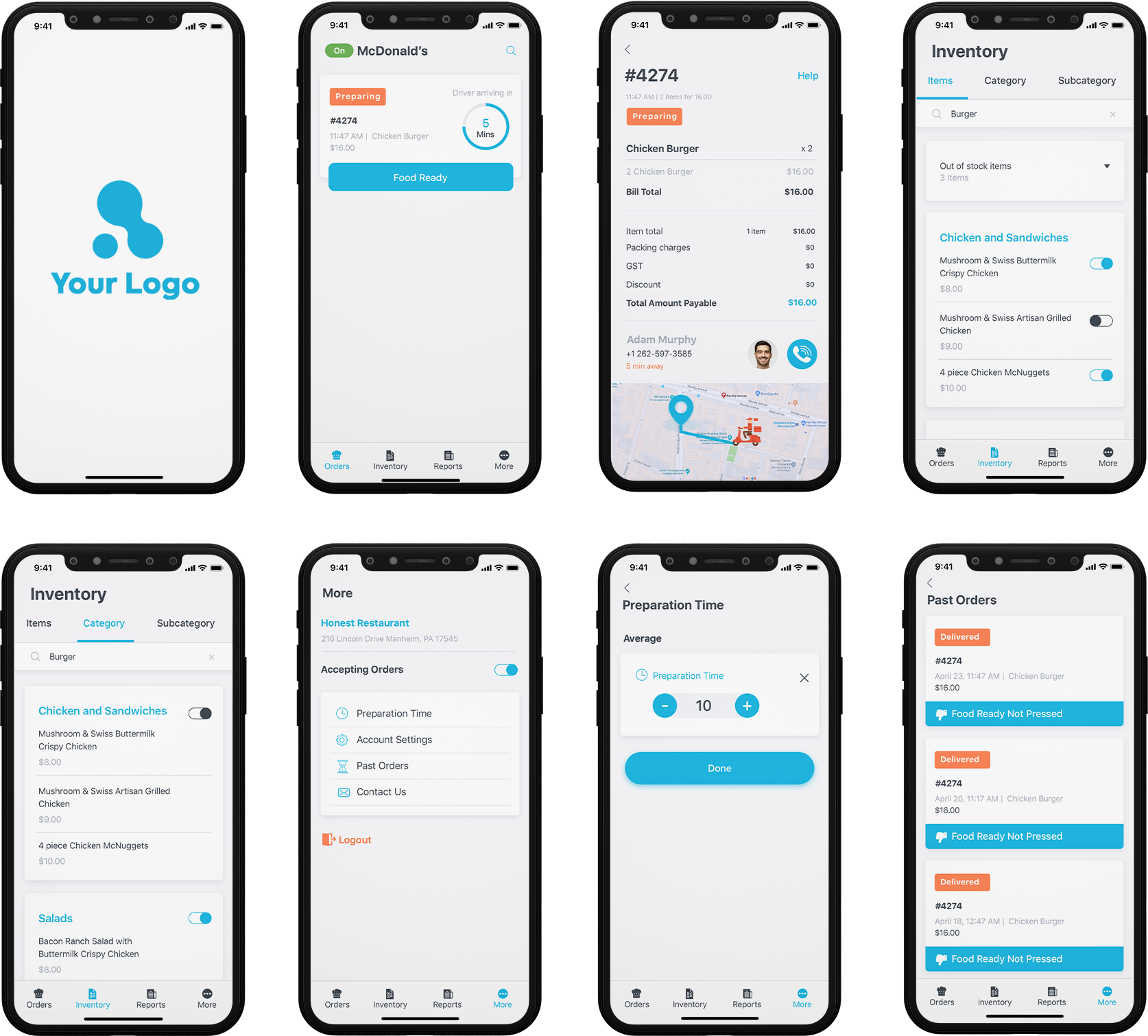 Delivery Boy App Design
Despite wasting time in searching the orders received and accepted for the day, the delivery boy can within a few minutes locate them as every feature of the delivery boy app has been designed with utmost care.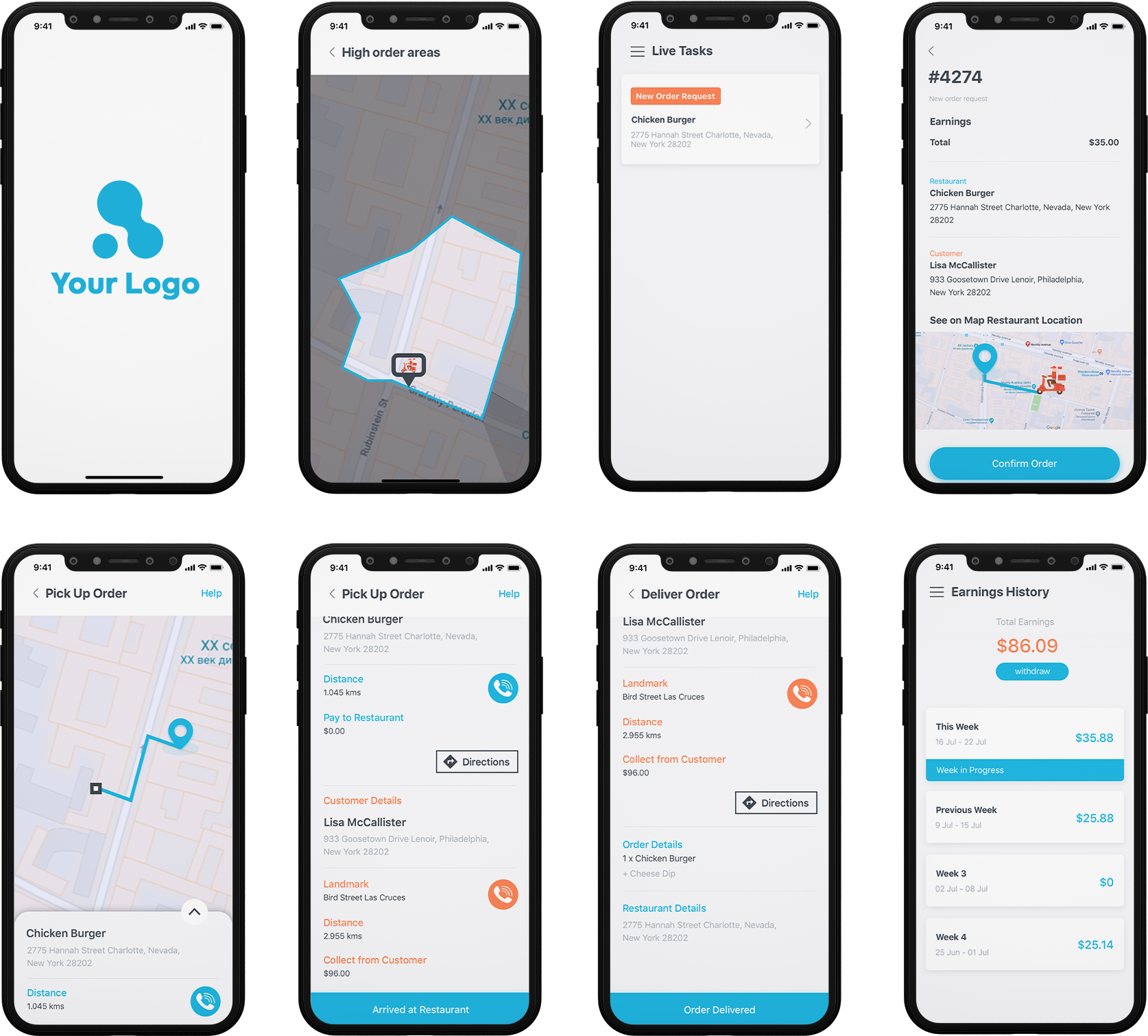 Our Eat24 Clone App Package
From providing an app for customers as well as for the delivery person to making it scalable for Android and IOS platforms, we take it upon us to provide quality service to you. Rest of deliverables are below:
Customer App (Android & iOS)
Restaurant Owner App (Android & iOS)
Delivery Boy App (Android & iOS)
Restaurant Web Panel
Super Admin Panel
Fully Functional Website
Billing Panel
Complete Source Code
100% Customizable
Technical Support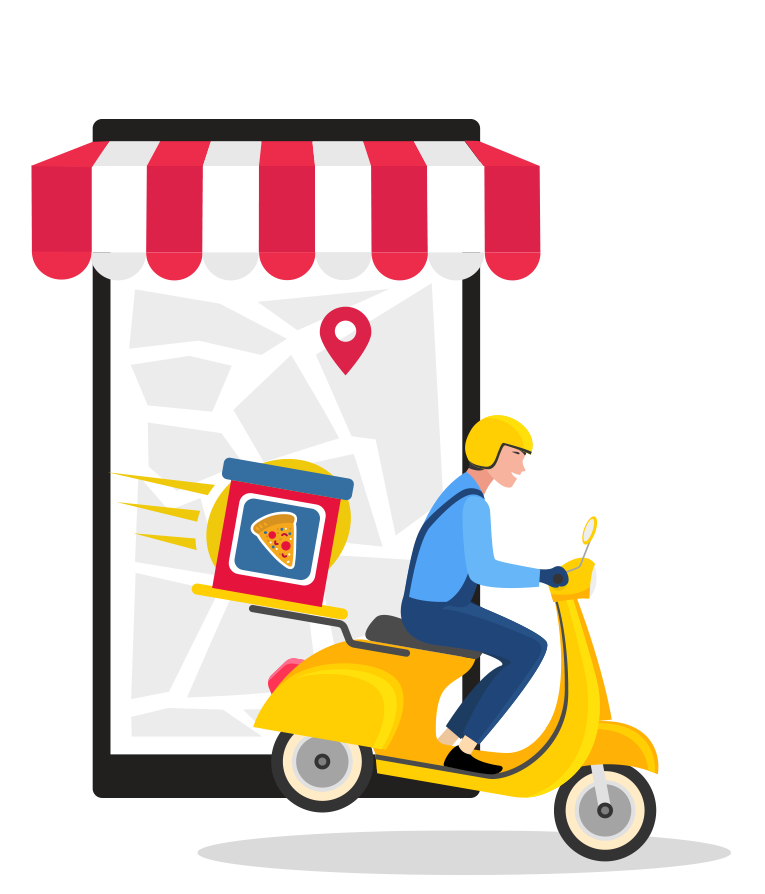 Our Eat24 Clone App Development Process
In this hyper-connected technological era, one can survive in the digital platform only if he has a unique app. So as to provide you with the most unique and interactive solution, we trail agile food delivery app development processes that would for sure bestow success to you.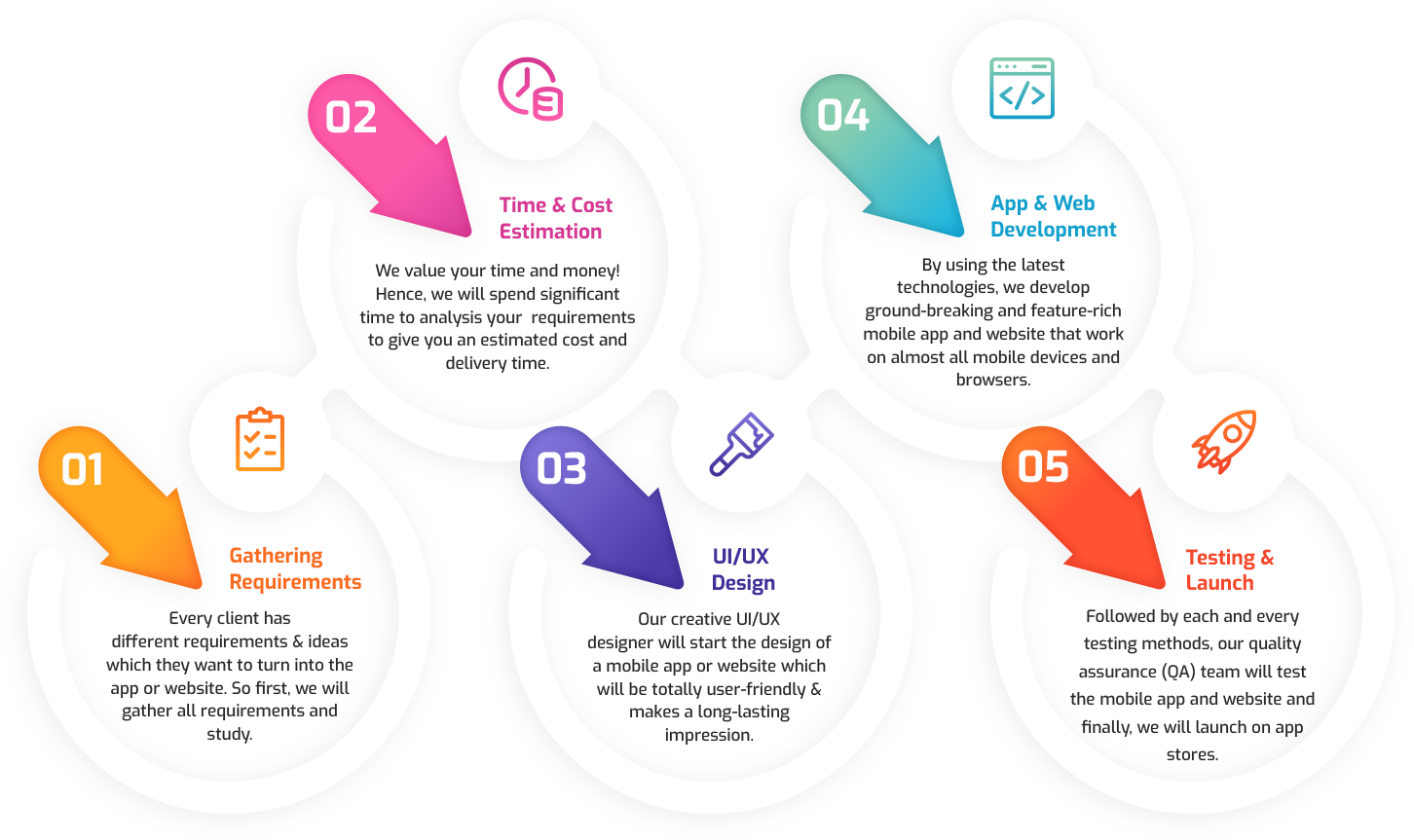 Our Technology Repository
Powering apps with the latest and cutting-edge technologies, our food delivery app development team brings up some of the most creative and distinctive solutions. Being constantly updated with the latest technology trends we always keep our apps upgraded.
Flutter
React Native
Kotlin
PWA
Swift
Java
Ionic
Firebase
Backbone.JS
Angular.JS
Vue.JS
Node.JS
MongoDB
PostgreSQL
Google Cloud
Amazon AWS
Innovative And Customized Other Clone Solutions
PeppyOcean's exceptionally crafted UI/UX designs in food clone apps attract users at a mass level. Our experienced developers are best in completing the different requirements and our clients, as they do deep industry research and analyze the market trends to build the app. Our versatile customer-oriented approach helps us in making budget-friendly applications.
Payment Gateway Offered
Whether it is about products or about payment options, people always prefer variety. Thus, to offer your customers a variety of payment gateways, you can integrate as many as payment gateways from the below-mentioned options:

Available in Brazil

Available in Turkey

Available in Kazakhstan

Available in Worldwide

Available in Worldwide

Available in Malasiya

Available in Worldwide

Available in Indoneisa

Available in Brazil

Available in India

Available in Worldwide

Available in India

Available in this Country

Available in this Country
UAE
Qutar
Egypt
Lebanona
Jordan
South Arabia

Available in this Country
Mexico
Ecuador
Venezuela
Colombia
Brazil
Chile

Available in this Country
Nigeria
Kenya
Ghana
South Africa
United States
Extra Features Of Our Eat24 Clone App
PeppyOcean tries to create cost-effective opportunities for its every client; hence focus on building amazing solutions with exceptional features that would not only help our clients in gaining popularity but also in elevating their profit graphs.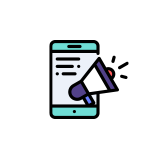 In-App Advertisement
You can post the advertisements of other brands on your app and when the user clicks on those advertisements, you can earn revenue.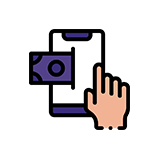 Digital Wallet
Save the time of your customers by enabling them to pay within minutes through a digital wallet feature where all the banking transaction details can be saved securely.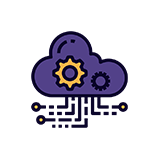 SaaS-Based Model
Due to SaaS, the user can access the app from any other device that has a web browser and an internet connection.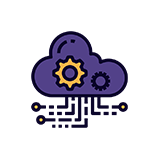 Multiple Shipping Address
Give ultimate convenience to your customers to send a delivery of the same food order to vivid shipping addresses through this feature.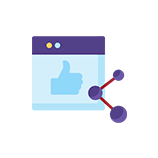 Social Media Sharing
Enables the user to provide feedback on social sites from within the app and permits them to share the app activities with their friends and family members.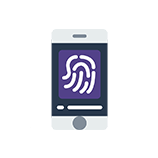 Facial & Fingerprint ID
This feature is very unique and very much secure as the apps can be unlocked just by scanning the face or fingerprints without the need of remembering the password.
Reputed Company With Happy Clients
PeppyOcean was established with a motto to deliver top-notch on demand app development services to our clients and we have been doing this since our inception. We have a long list of satiated and authentic clients that are very much contented with our services and keep sharing their success stories with us.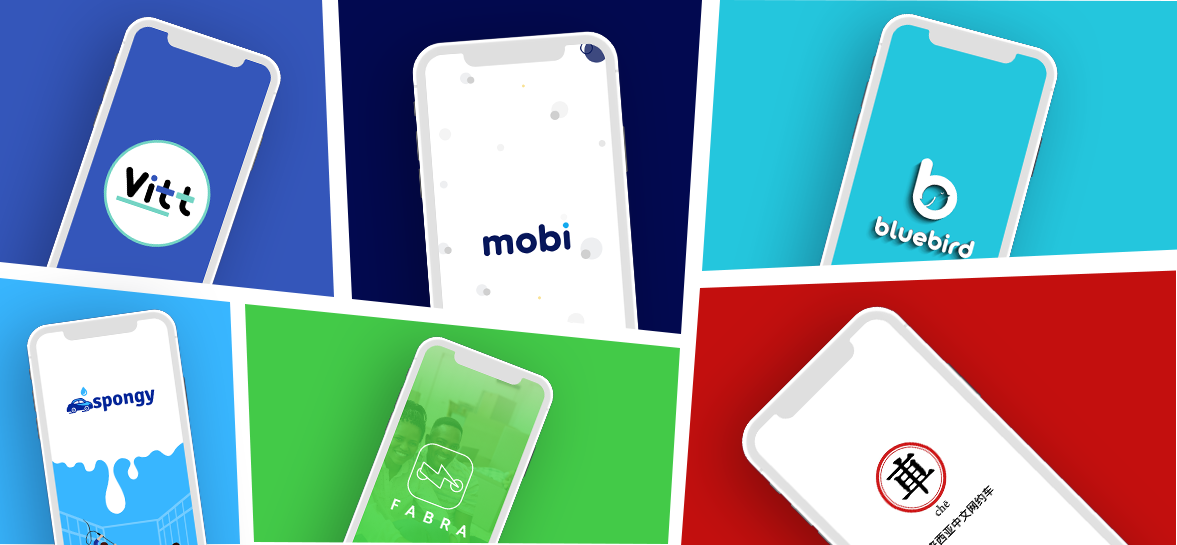 Richard Ling
Commitment to deliver regardless of the amount of time needed to completed the tasks.

Paola Baquero
They have a very complete team, where they attended each of my requirements and offered different solutions.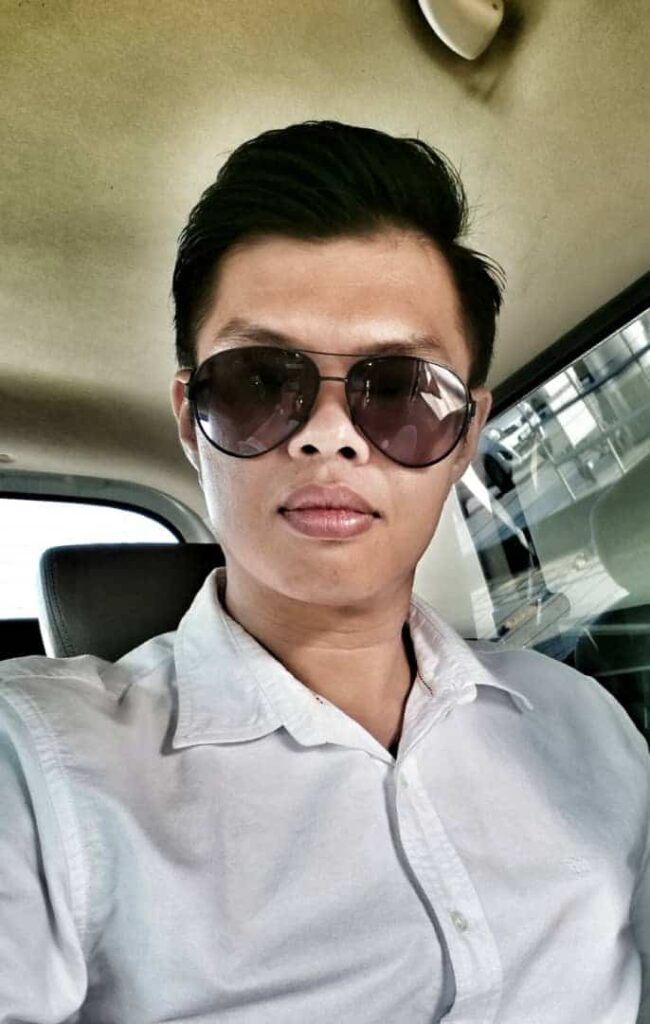 Andrew Yuen
They never fail me on all of our request and always complete the task according to time line.

Gourab Mukherjee
Extremely Reliable and a Hardworking team and good value for money

Faisal Al-Salem
Understand any requests even if we don't give a clear brief Very flexible team
BLOGS
We light the lamp of knowledge by spreading it. Sharing the knowledge we gain helps us enter deep insights and make meaningful transformations in the world around us. Look how we contribute towards a technologically better world.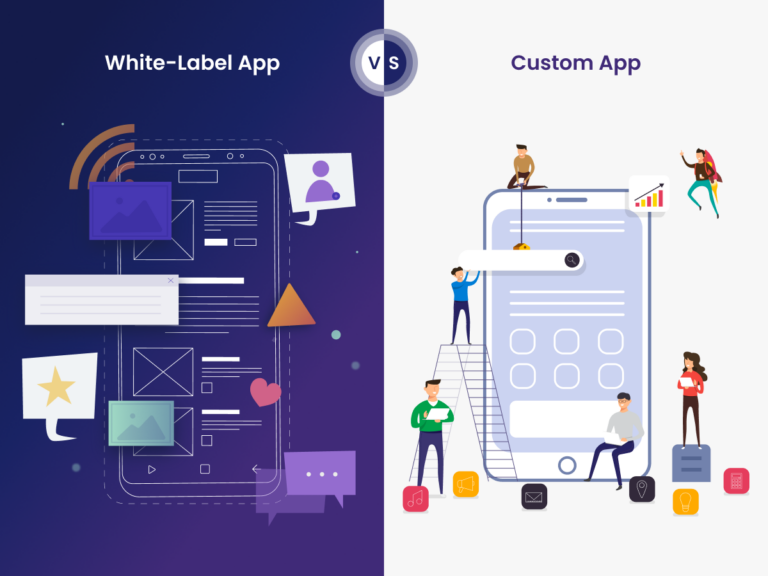 White Label App vs Custom App: Unveiling the Ri...
In today's fast-paced digital landscape, the choice between white label app and custom app is a pivotal decision that businesses must make when venturing into mobile application development. Both approaches
Continue Reading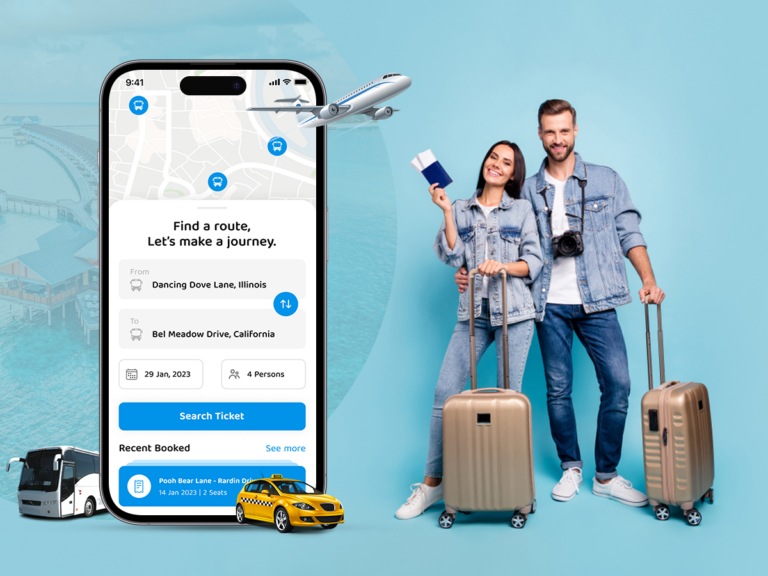 A Definitive Guide to Travel Booking App Develo...
Globally more and more travelers are opting for convenient and efficient digital solutions. As the world is moving towards a post-pandemic reality, travelers seek seamless travel experiences at their fingertips,
Continue Reading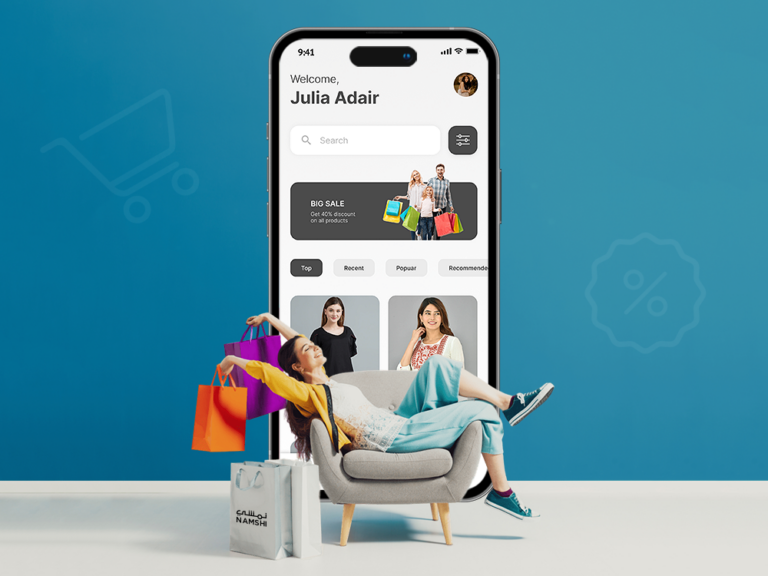 Estimate the Cost of Developing an eCommerce Ap...
eCommerce startup is a relatively new and booming trend in the business world today. If we consider how popular online shopping has become in recent years, it's no surprise that
Continue Reading