Explore Versatile Restaurants
Our clone app allows users browse and find restaurants nearest to their location or desired destination.
Simple Payment
Customers can easily make payments within a few taps which expedites the order placement process.
Real-Time Tracking
With this food delivery app, users as well as vendors can track the location of delivery boy in real-time.
Offer Deals & Discounts
With this exciting food app, it is easy to extend offers, deals, and discounts to privileged customers.
Why Go For Our UberEats Clone App?
With our UberEats clone app you can start your own food delivery business which brings all the top quality restaurants and their delicious food together on a single platform to cater to your savory needs. With some great features like multi restaurants, number of food items, online payment, and so on, the app we create caters to the demands of users in a few effortless steps. Bringing in some of the best features of the UberEats like food delivery app clone, we help you claim the majority of the market share. Contact us today to develop app like UberEats and make the most of this lucrative market.
What Do We Offer With Our UberEats Clone Script?
We deliver astounding UberEats clone script which help you claim a major stake in the market. As per client requirements, we are also working with different cost models like a white-labelled model and develop from scratch model. In develop from scratch model, we will develop the application from the scratch with a new app desing & functionalities. On the other hand, In white-labelled model, we will hand over our ready-made UberEats clone app source code with your branding and payment gateway & launch your app within 10 days.
Create an app-EDGE

By app-edge we mean, we craft features for your food app which helps it stand out in the app world.

High Scalability

Our cost-effective UberEats clone app development services ensure that your app gets created through the most efficient process.

Right Launch

We conduct all the pre-launch activities to give the right launch pad to your app. We ensure that your app is launched at the right time.

24/7 Support

Even post the launch of our developed Uber clone app, we provide full-fledged technical support to make sure that your app is up all the time.
How Our UberEats Clone App Works?
Claim the highest stake and lead the food delivery market with our flawless UberEats clone app source code. Keeping user convenience into consideration, we ensure that the product is designed to serve a function. Before diving into the development, you should aware of the process of the food delivery application. And, therefore here we can show how our UberEats clone app script works.
Login/Signup

1

Discover Restaurants

2

Select Food and Book

3

Confirm the Order

5

Receive The Order

6
Customer can sign up through their mobile or email id. By entering mobile number or email id, he/she will get the OTP to verify. The customer can also sign up through their social media accounts such as Facebook, Twitter, etc.
After a successful logged in, customers can able to see all nearby restaurants with basic details like name, logo, address, minimum order, rates and more.
After selecting the restaurant, customer can able to see available all food items along with details. Customer can also search his favorite food items by manually and book the order.
Customer can pay the amount to the restaurant owner by multiple ways like net banking, credit/debit card, cash on delivery, and in-app wallet.
After placing an order by the customer, automatic notification sent to the restaurant and restaurant confirm the order and prepare the food and give it to the delivery boy.
The delivery boy will pick the order from the restaurant & deliver at the customer's location. Delivery boy can track restaurant as well customer location in his App.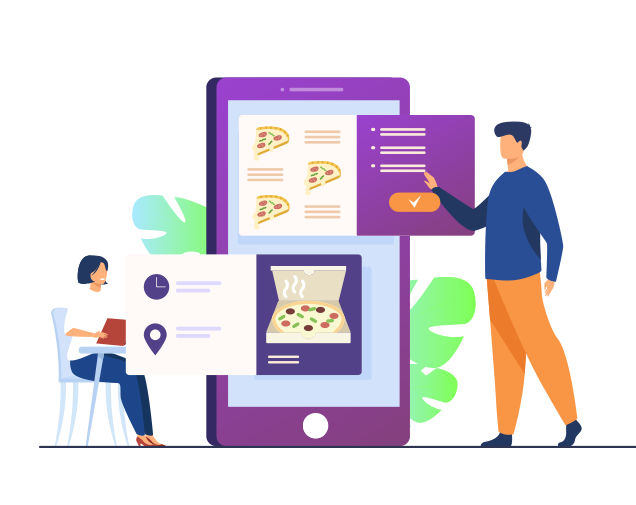 Customer App Features
Our mission is to give form to the most user-friendly design so that even the most non-technical user can avail of the app with ease. With all the exciting features the top-selling food delivery app has, our UberEats clone script is sure to clinch your success. Draw users to your app by giving them exactly what they need in their food delivery app.
Customer Login

Letting customers log in through multiple channels we ensure that customers get started right away with your app.

Track Nearby Restaurants

Through the app, customers can explore nearby food outlets or restaurants to get the order quickly.

Restaurant Profile

Customers can view the detailed profile of the restaurant to know more about the services it offers.

Search Versatile Items

Customers can browse through versatile items listed in the app. Customers can also find a specific item by searching for different criteria.

Live Order Tracking

Our app lets the customers find where exactly the delivery boy is and how many minutes will it take for him to reach your destination.

Multiple Payment Option

A customers can find the payment which he or she is convenient with. They can also conduct transactions smoothly by adding some funds in the wallet.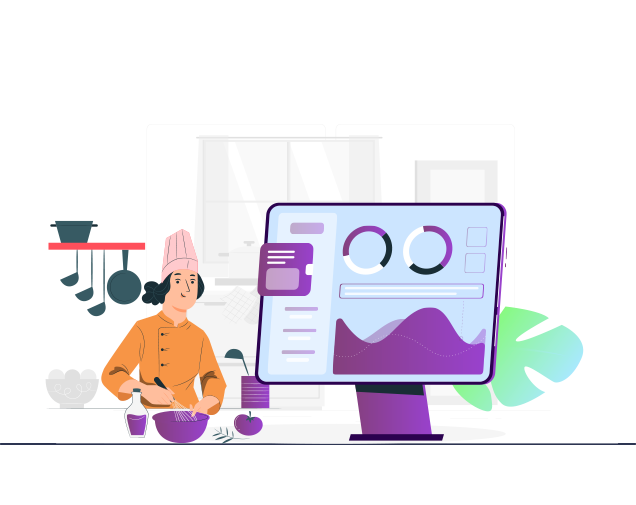 Restaurant App/Panel
Enabling food outlet owners to make the most of their business, our UberEats clone script lets them take complete control of their activities. Draw more customers to your business with this attractively designed application and panel.
Accept/Reject Delivery Request

If a specific dish is unavailable or may take too much time to cook then the restaurant owner has the option to reject a specific food request.

Push Notifications

The food delivery app clone we create let's convey push notifications to end-users as well as delivery guys at different stages of order accomplishment.

Order Management

The restaurant owner has the facility to oversee and manage orders from a single panel. It lets them track delivery guys all through the order delivery process.

Manage Profile

Customers can view the detailed profile of the restaurant which reflects its experience, specialties, rates, etc.

Individual Dashboard

Through a single dashboard, the restaurant owners can view orders from customers, the amount earned from orders, etc.

Availability

Food vendor has the facility to be available or unavailable for taking orders based on their working hours.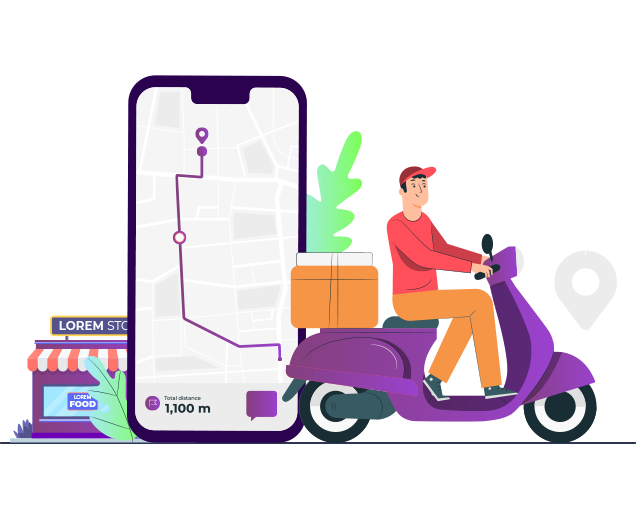 Delivery Boy App Features
Making it easy for delivery persons, our UberEats clone app source code offers a simple and easy to use interface. Aimed at reducing the order delivery time, it includes every feature which makes his or her task very easy. Have a look below features:
Flexible Login Hours

Delivery boy has the option to be available to deliver orders at their convenient timings. He can work flexibly.

Create Detailed Profile

The delivery guy can easily add details related to his professional life to display his experience.

One-tap Call to Customers

If a delivery boy is unable to locate the customer's address, then he can easily contact the customer in a single tap.

Geo-Location

With this feature, the delivery boy can easily trace any address and reduce the time taken to reach the customer.

Order List

The delivery guy has the provision to check the number of orders he has accomplished in a specific area.

Chat System

The delivery person can easily communicate with the customer via chat and vice versa.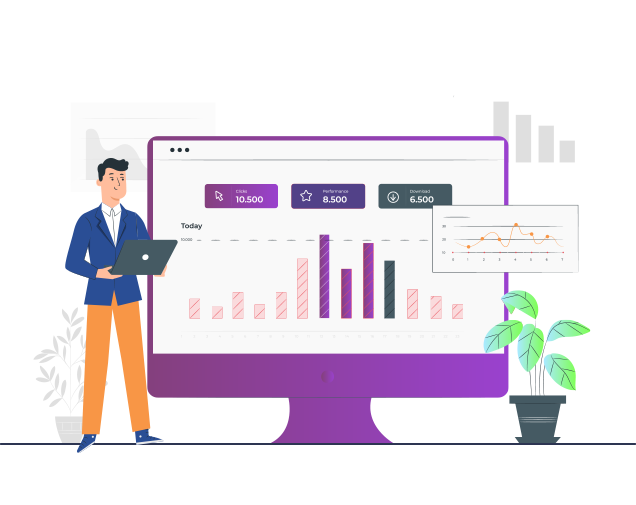 Admin Panel Features
Managing content in your food delivery app is a piece of cake. When we develop apps like UberEats, we make it as simple as possible for the administrator to add, delete, and modify details in the app. With access to analytics and a variety of reports, admin can easily gauge the growth achieved.
Approve Restaurant/Delivery Boy Request

App owner can add or remove the restaurant owner's or delivery boy's request to get added in the app for serving customers through it.

Admin Dashboard

On this panel, admin can view all the statistics related to the app including a number of restaurants, orders accomplished, etc.

Customer Management

Through this dashboard, admin can add or remove customer, view detailed customer-related statistics, feedback, etc.

Restaurant Management

Admin is empowered to add/remove restaurant, view accomplished orders, rating, earnings from a specific restaurant, etc.

Delivery Boy Management

This enables admin to add or reject delivery boy requests, view feedback received, & orders delivered in specific areas.

Order Management

This page enables the app admin to view details related to orders, refund or cancel orders and much more.
Customer App Design
The mesmerizing and attention-grabbing graphics, 3D and soothing background color of our customer app will surely induce the visitor to halt and use the app.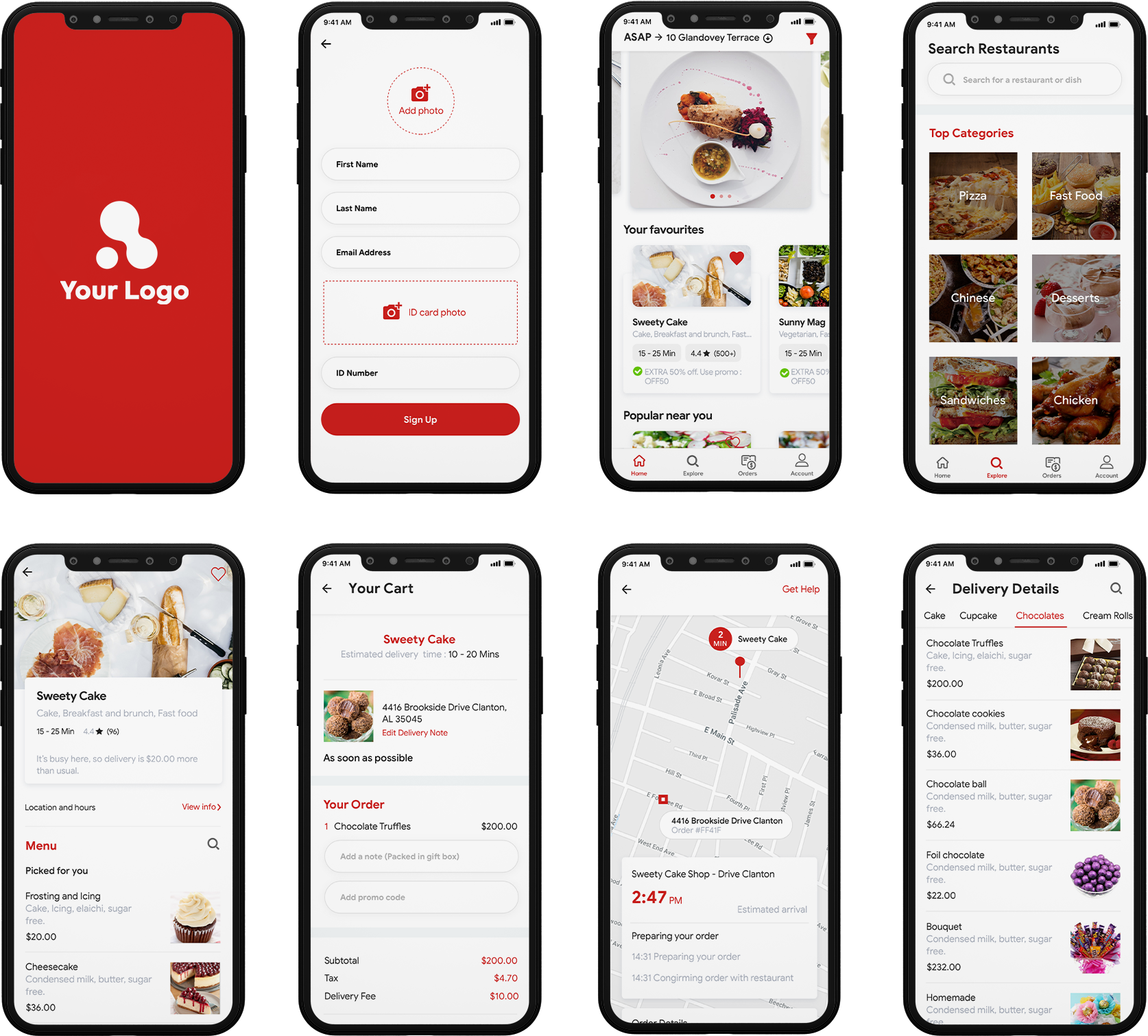 Restaurant App Design
Customized and easy-to-use driver app letting the driver deliver impeccable services, the app has been designed with a highly interactive user interface and advanced and powerful features.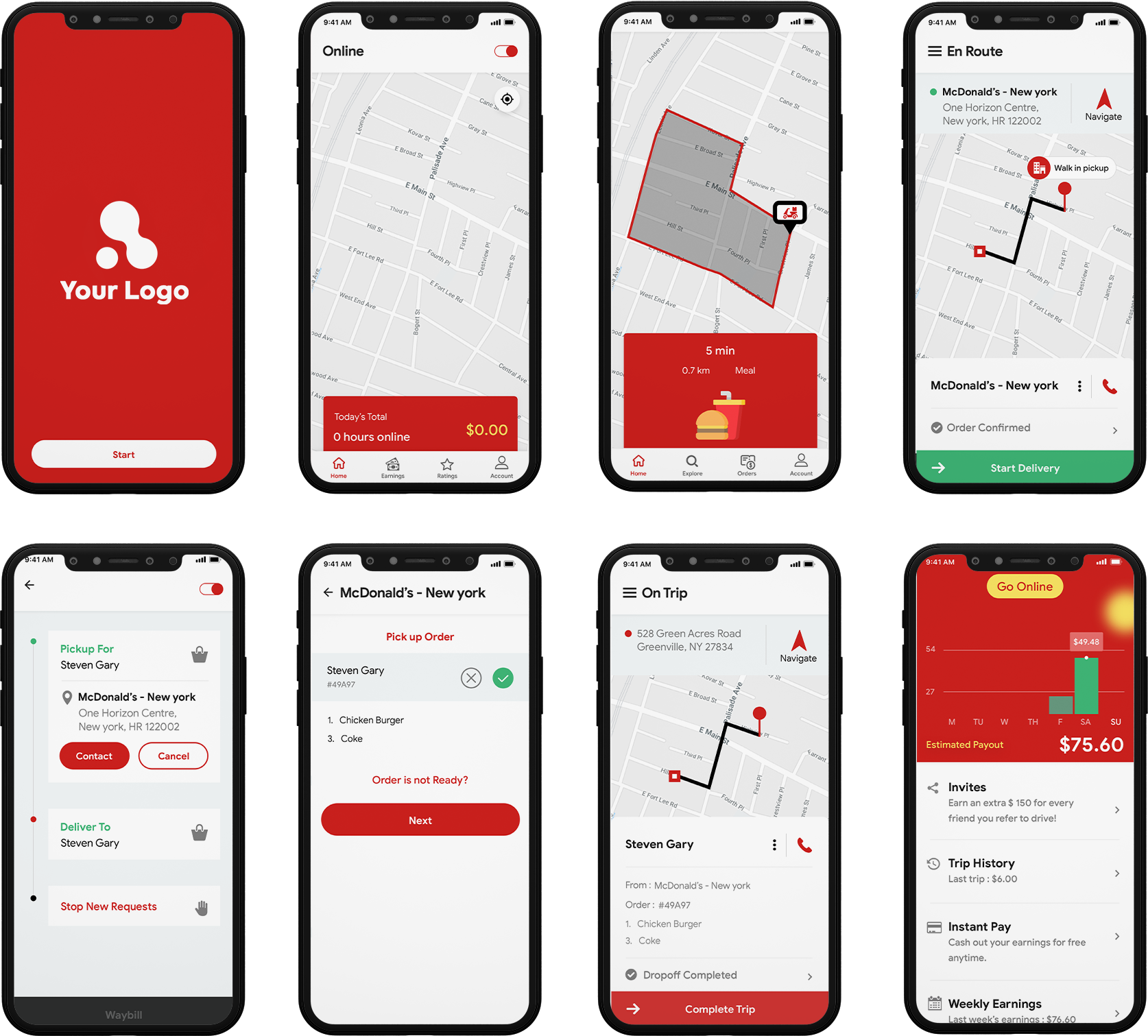 Delivery Boy App Design
So as to make the task of handling business operations easy for the admin, all the features have been backed by the latest and apt technology stack.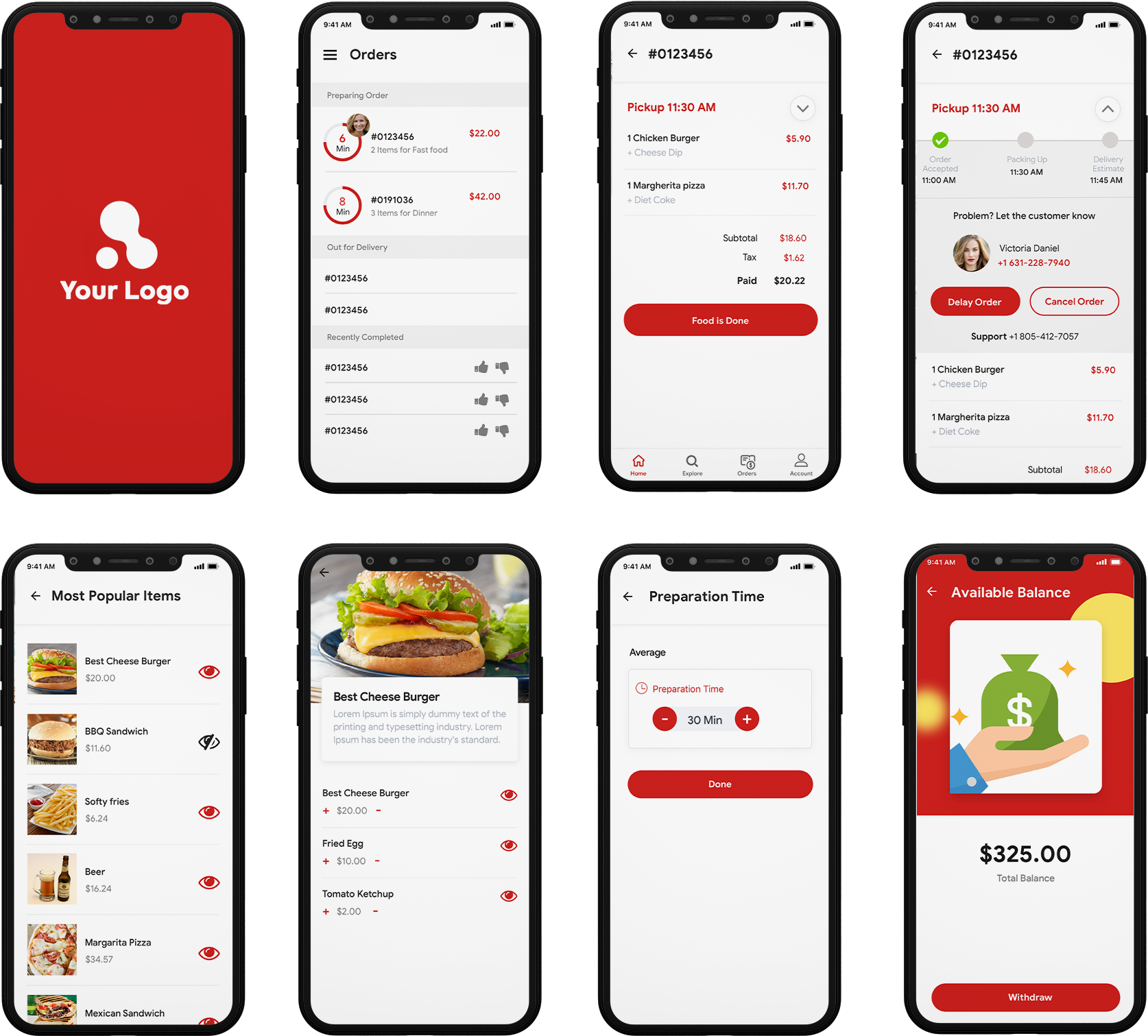 Our UberEats Clone App Package
The exceptional deliverables present with our product we create help you stand out in the market and draw more customers towards your app.
Customer App (Android & iOS)
Restaurant Owner App (Android & iOS)
Delivery Boy App (Android & iOS)
Restaurant Web panel
Super Admin panel
Fully Functional Website
Billing Panel
Dispatcher Panel
Complete Source Code
100% Customizable
Technical Support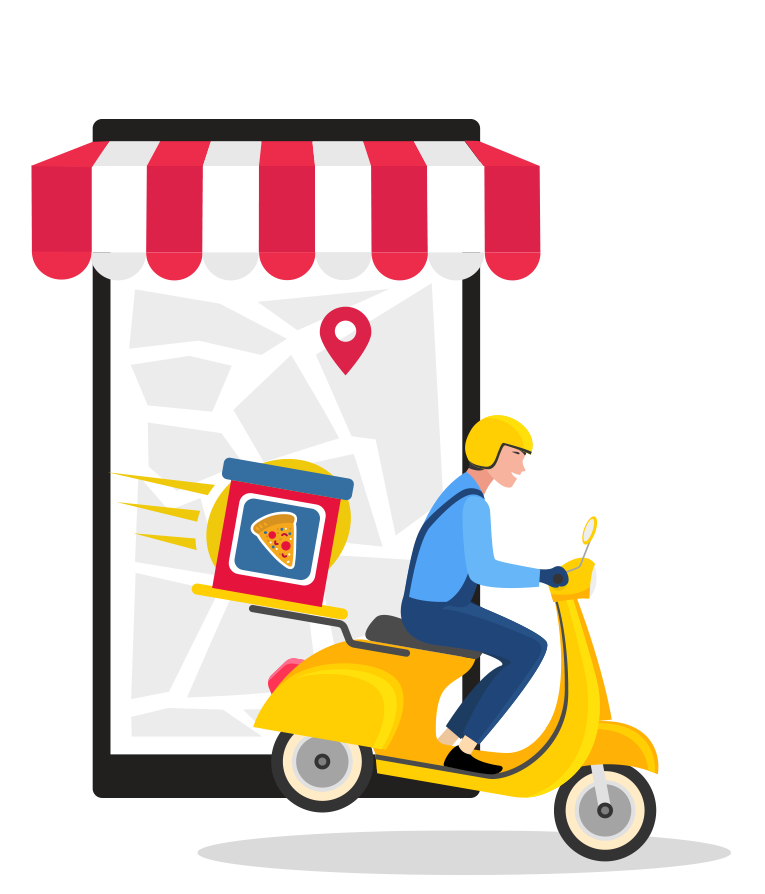 Our UberEats Clone App Development Process
Every app is different from each other and hence we keep evolving our methodologies but make sure that we follow a fairly standard development process for developing a robust and award-winning UberEats clone app development solution for our clients. Our stages in our app development process comprise of: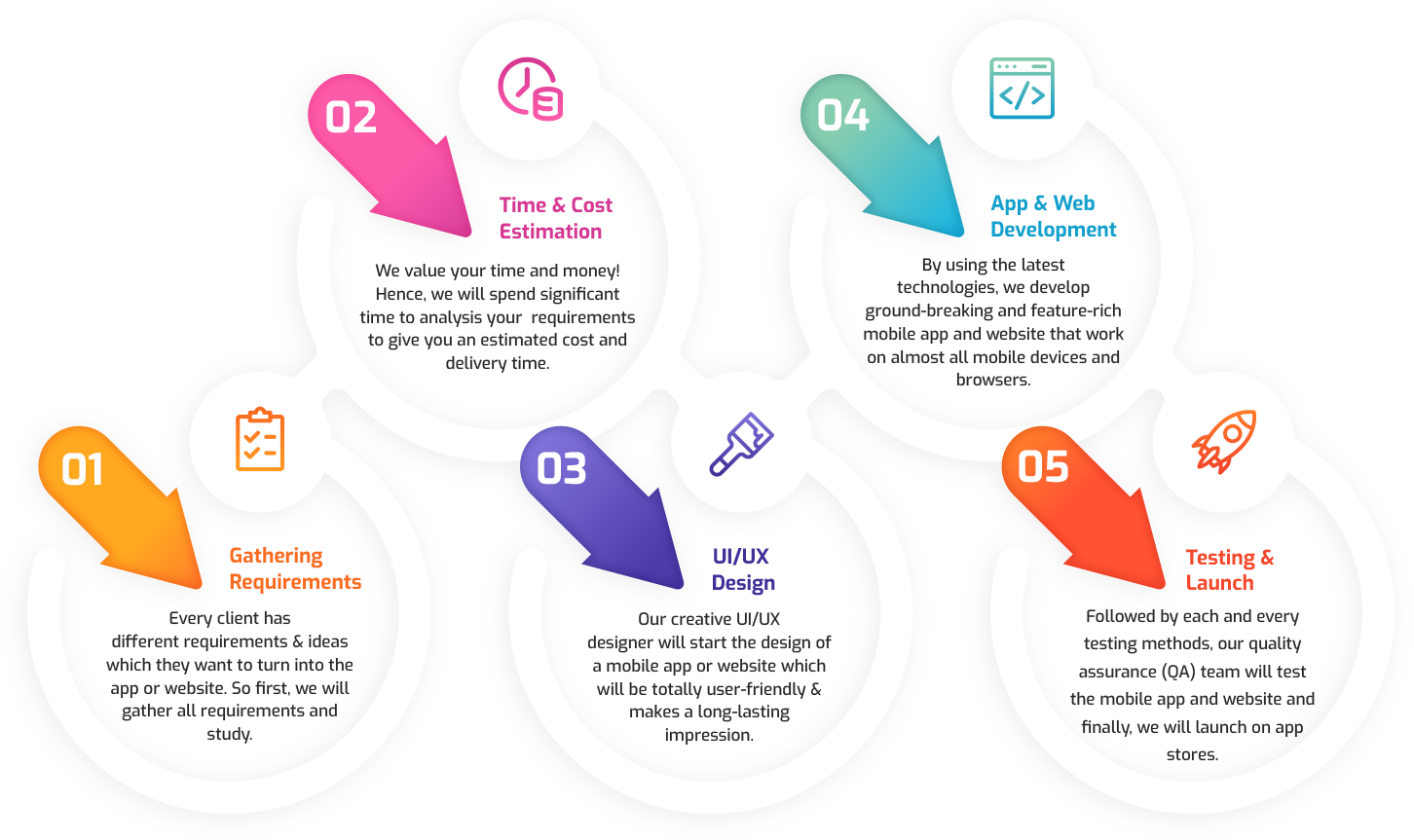 Our Technology Repository
Powering apps with the latest and cutting-edge technologies, our food delivery app development team brings up some of the most creative and distinctive solutions. Being constantly updated with the latest technology trends we always keep our apps upgraded.
Flutter
React Native
Kotlin
PWA
Swift
Java
Ionic
Firebase
Backbone.JS
Angular.JS
Vue.JS
Node.JS
MongoDB
PostgreSQL
Google Cloud
Amazon AWS
Innovative And Customized Other Clone Solutions
This is the phase where digitalization has reached its peak in the food sector and entrepreneurs, as well as big organizations, are preferring to run their business through apps. Our expert team of developers can build any type of food clone app for your business. We are excel at delivering impeccable solutions to various industry verticles.
Payment Gateway Offered
Integrate multiple payment gateways, offer them complete convenience and enable your app users to pay via credit/debit card, internet banking or via in-app wallet for their purchased items securely and easily.

Available in Brazil

Available in Turkey

Available in Kazakhstan

Available in Worldwide

Available in Worldwide

Available in Malasiya

Available in Worldwide

Available in Indoneisa

Available in Brazil

Available in India

Available in Worldwide

Available in India

Available in this Country

Available in this Country
UAE
Qutar
Egypt
Lebanona
Jordan
South Arabia

Available in this Country
Mexico
Ecuador
Venezuela
Colombia
Brazil
Chile

Available in this Country
Nigeria
Kenya
Ghana
South Africa
United States
Extra Features Of Our UberEats Clone App
When something extra is added to an app, then the app becomes even more unique and noteworthy that would captivate the interest of the app visitor, thereby turning them into potential customers. Hence, we have come up with some extra features that would add charm to your app and make it even more user-friendly and interactive.
Loyalty Points
Reward and entice your potent customers by giving them loyally points that they can use to avail discounts while making purchases in the future.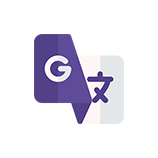 Multilingual
In order to spread your business worldwide, integrate multiple languages so that the app can be accessed in any language other than English from any part of the world.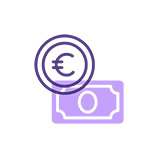 Multiple Currencies
With several currency options present in the app, let your user convert your service's rates in their local currency with just a single click.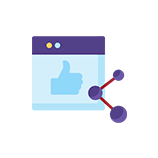 Social Media Sharing
Everything needs publicity, so is the case with the apps. Enable your app users to share their experience with you on social media with a tap.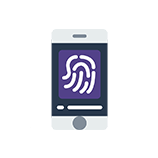 Facial & Finger Id
No more burden of remembering the password. The users can simply log in using their fingerprint or via their face.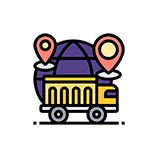 Multiple Delivery Address
The same food can be delivered to multiple shipping addresses with a single checkout as the user can add as many as shipping addresses to the same order.
Reputed Company With Happy Clients
PeppyOcean was established with a motto to deliver top-notch on demand app development services to our clients and we have been doing this since our inception. We have a long list of satiated and authentic clients that are very much contented with our services and keep sharing their success stories with us.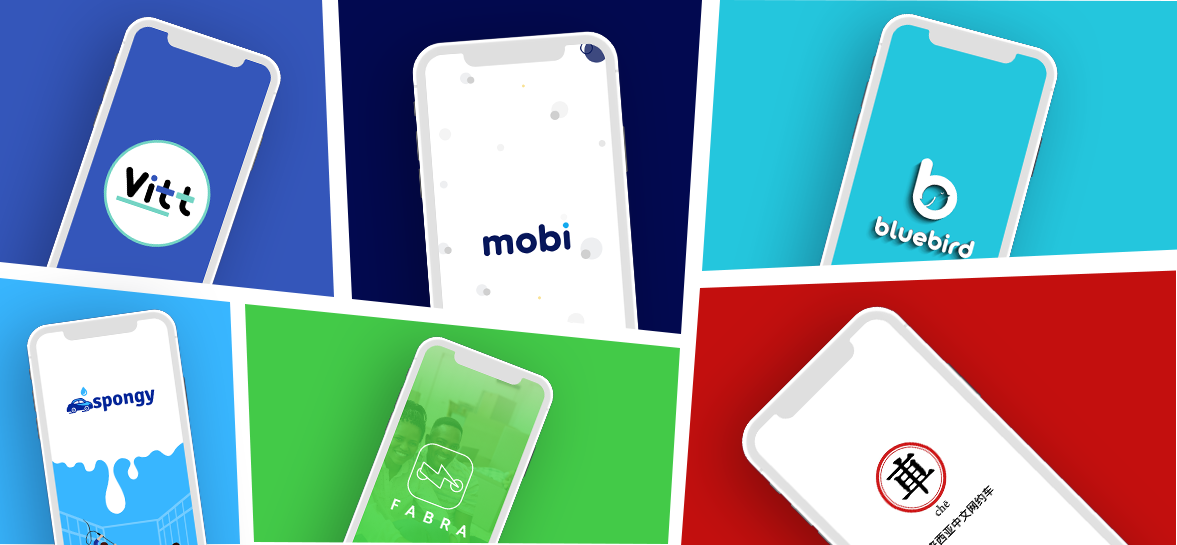 Richard Ling
Commitment to deliver regardless of the amount of time needed to completed the tasks.

Paola Baquero
They have a very complete team, where they attended each of my requirements and offered different solutions.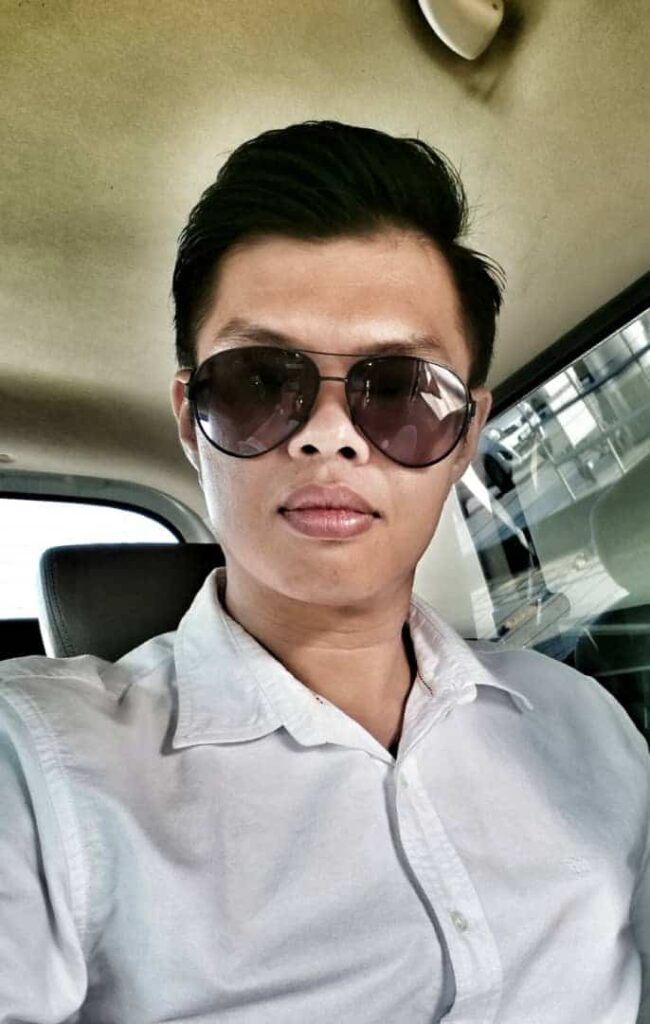 Andrew Yuen
They never fail me on all of our request and always complete the task according to time line.

Gourab Mukherjee
Extremely Reliable and a Hardworking team and good value for money

Faisal Al-Salem
Understand any requests even if we don't give a clear brief Very flexible team
BLOGS
We light the lamp of knowledge by spreading it. Sharing the knowledge we gain helps us enter deep insights and make meaningful transformations in the world around us. Look how we contribute towards a technologically better world.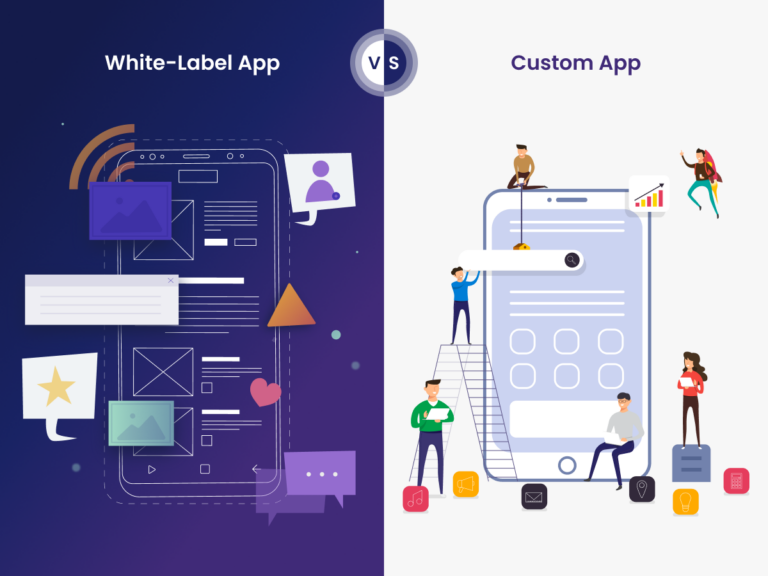 White Label App vs Custom App: Unveiling the Ri...
In today's fast-paced digital landscape, the choice between white label app and custom app is a pivotal decision that businesses must make when venturing into mobile application development. Both approaches
Continue Reading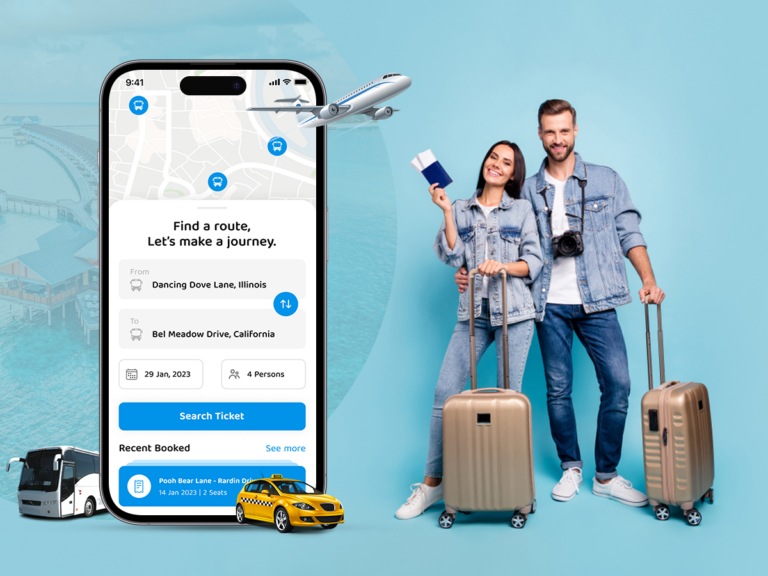 A Definitive Guide to Travel Booking App Develo...
Globally more and more travelers are opting for convenient and efficient digital solutions. As the world is moving towards a post-pandemic reality, travelers seek seamless travel experiences at their fingertips,
Continue Reading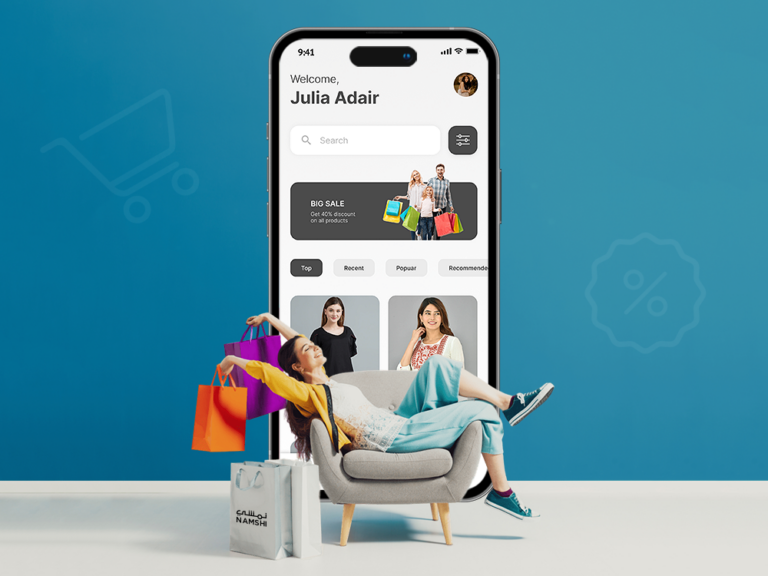 Estimate the Cost of Developing an eCommerce Ap...
eCommerce startup is a relatively new and booming trend in the business world today. If we consider how popular online shopping has become in recent years, it's no surprise that
Continue Reading