Search Functionality
For ultimate shopping experience, the app enables the customer to sort products by alphabetical order, price, subcategories, ratings and more.
Related Search Terms
Related search terms have been listed in case the user's search displayed no results. This engages the user with the app for a long time.
Product Information
The stock availability, ratings, delivery hours, prices all can be acquired on one screen making shopping decisions easy and relaxed.
Shopping Cart
A place where the customer can save all his selected products and tally at the end to enjoy ultimate shopping experience.
Why Go For Our Taw9eel Clone App?
Apps are being created to provide optimum convenience to the customers. When your customers are satisfied with your app, they will never switch to your competitor's app. Considering the RTL and LTR layout; our developers create a perfect Taw9eel clone app so that the user doesn't face any difficulty in using any of the languages he chooses. With our innovative Taw9eel clone app development solutions, the customer gets an option to contact the driver and the store owner in real-time. Enabling both iOS and Android users, access the app immediately and without any fuss; the Taw9eel clone script has been created with right code, faultless functionality, engaging UX and perfect design.
What Do We Offer With Our Taw9eel Clone Script?
Of whatever we do, we make sure that the user experience is never ignored. We consistently strive hard to deliver better-quality results created with the right Taw9eel clone script so that you could enhance your business's reach in a meaningful way.
100% Customization

We provide our clients with solutions that can be customized, revolutionized and modified at a lightning speed as per their needs as and when required.

Next-Gen App

Leveraging ultra-modern tools and technologies, we offer you the best quality next-generation apps that would entice your customers.

Affordable & Quality

World-class and pocket-friendly app development solutions for your business so that you can rule the online market.

Scalable Apps

Highly scalable mobile apps developed so that the task of scaling up or down can be commenced quickly and swiftly.
How does Our Taw9eel Clone App Work?
With our world-class team of developers and outstanding capabilities, we offer award-winning digital solutions with an ideal Taw9eel clone script, stunning designs and sophisticated features focusing on the success of our clients. Interconnecting every feature properly, the app executes every task, i.e. from grocery selecting and ordering to providing its deliveries systematically.
Easy Registration

1

Search or Browse Stores

2

Search Products and Book

3

Confirm the Order

5

Receive the Order

6
Customers can easily signup or sign in through email id or mobile number. By doing so customers will get the OTP (one-time-password) to verify. Customers can also signup directly through their social media accounts such as Facebook, Twitter, etc.
After a successful login, he/she can able to see multiple grocery stores on the map. By clicking on the store icon or name, customers can check full details of the store like name, description, timing and all.
After selecting the store, customers can able to see available all grocery items along with details. The customer can also search for products manually and book the order.
There are multiple payment options available in the app such as credit/debit card, net banking, COD or through the in-app wallet.
After placing an order by the customer, automatic notification sent to the grocery store and store confirm the order, pack the order & give it to the delivery boy.
The delivery boy will pick the order from the grocery store & deliver it to the customer's location. Delivery boy can track the store as well as the customer location in his app. Also, customers can track the location of the delivery boy and estimated arrival time.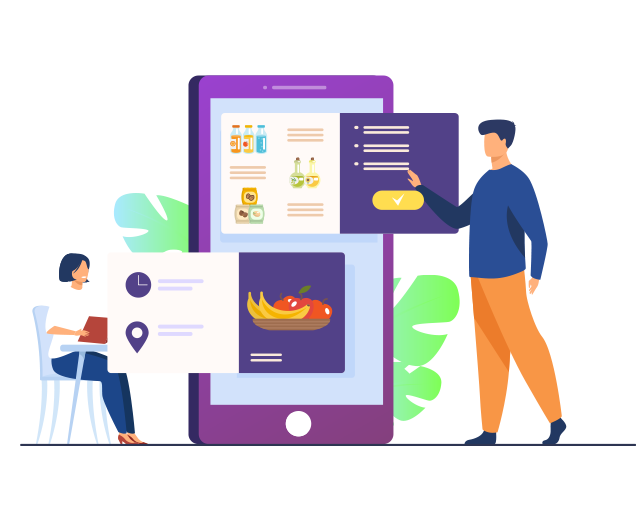 Customer App Features
The easiest to use design given to the app enables even non-technical user access the app easily. Powered with a heap of existing features, the app with the best Taw9eel clone app source code will surely clinch millions of customers. We giving the user exactly what they want makes the app an extraordinary one in itself.
Easy Registration

The registration process demands essential information enabling the customer to register painlessly and quickly.

Update Profile

The profile can be updated by the customer with a new delivery address and contact number from anywhere and anytime.

Search Countless Products

The customer can browse from countless products listed in the app the exact product by mentioning his criterion.

Live Order Tracking

To know whether the order is out for delivery and its estimated delivery time, the customer can keep tracking his order live.

Add To Cart

A feature that keeps on adding products as the shopper selects and enables the shopper to check all the items at the end before commencing payment.

Ratings & Feedback

On receiving the delivery, the customer can share his experience from this feature by providing feedback and giving ratings on the deliveries received.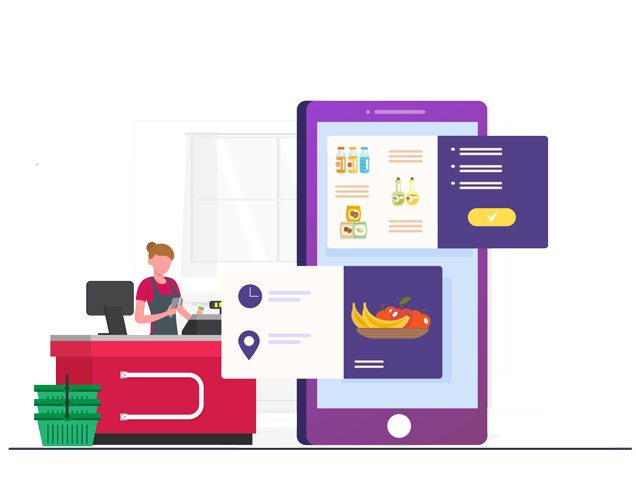 Store Owner App Features
Enabling the grocery store owners to earn profitably via the app, the app has been coded with a smart Taw9eel clone script so that the merchant can execute and control his store-related chores without any annoyance. This marvellously designed app will draw the attention of innumerable customers towards the merchant's online store.
Notifications

A tab can be kept on the notifications received so that the store owner can make their timely deliveries.

Locate Delivery Boy

This feature helps the store owner in finding the delivery boy who is in the nearby area and available for making the delivery.

Track Delivery Boy

Ensuring that the delivery boy is following the right track and heading towards the right delivery address, he can be tracked via this feature.

History

From here, all the orders can be viewed. Also, the merchant can crosscheck easily all the orders to ensure that not a single is left unnoticed.

Delivery Time Slots

The merchant can fix a few hours of the day for making delivery and accordingly update over here for customer's reference.

In-App Calling

Communication with the shopper and the delivery person can be made with just a single tap on this feature.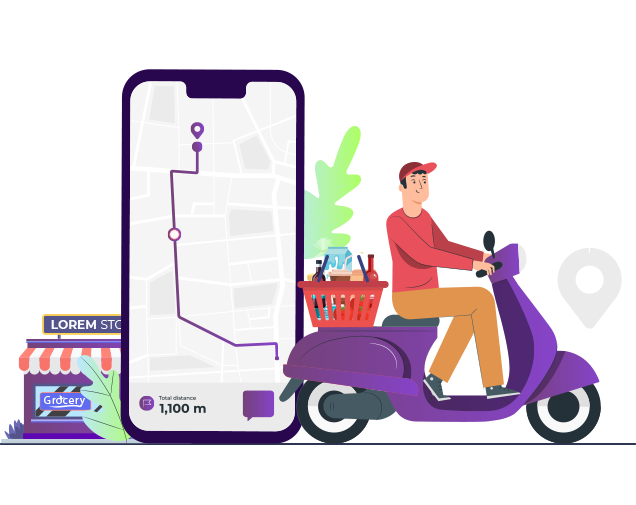 Delivery Boy App Features
Delivery personnel's this app has been designed with the utmost care, intuitive features and advanced Taw9eel clone app source code ensuring that they handle multiple deliveries perfectly and meet their delivery deadlines efficiently. New routes now become no more an obstacle for the drivers as the GPS feature guides him all the way from the pickup point to delivery location.
Login/Registration

Despite following a complex registration process, the driver can register and login easily merely by feeding his email id or contact number.

Notification

Whenever a new request comes to the profile of the driver, the driver gets notified instantly via this feature.

Accept/Reject Deliveries

The delivery person owns complete right to reject the deliveries if he doesn't wish to work for the time being.

Earnings

Everyone is curious to know how much he has earned. With a single tap, earning for the day, week or month can be viewed.

Digital Signature

On making final deliveries, the driver can get the digital signature of the person receiving the order as a delivery proof.

In-App Calling

To acquire additional info on the delivery address, the customers can be contacted directly.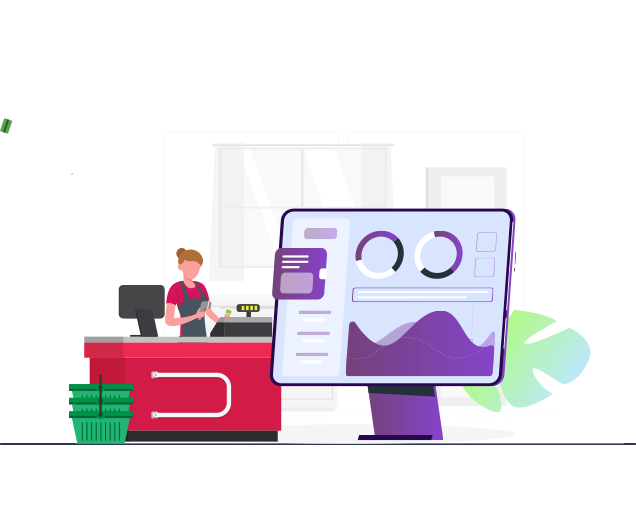 Store Owner Panel
Keeping 24/7 watch on the movement of the items and tracking the customer shopping behaviour is not as easy as it appears. With a blink of an eye, several transactions can be missed. Hence, the store owner app has been designed with hi-tech features that flawlessly keep a comprehensive record of every in-app transaction.
Login/Signup

Without the need of filling lengthy and complex registration forms, the merchant can easily register to the app by providing some basic details.

Product Details

Product details can be featured and edited within minutes from this feature so that customers pick the right product.

Customer Shopping Pattern

A close watch on the shopping pattern of the customers like what price range they prefer, peak shopping hours, etc. can be kept.

Price List

The prices of the products can be kept updated and if any discount is there then the price can be edited with the discounted price easily.

Attractive Taglines

Attention-grabbing flashing taglines in bold letters can be attached to the products to grab customer's attention instantly.

Manage Inventory

Ensuring that the store never falls short of any item, the inventory can be managed aptly via this feature.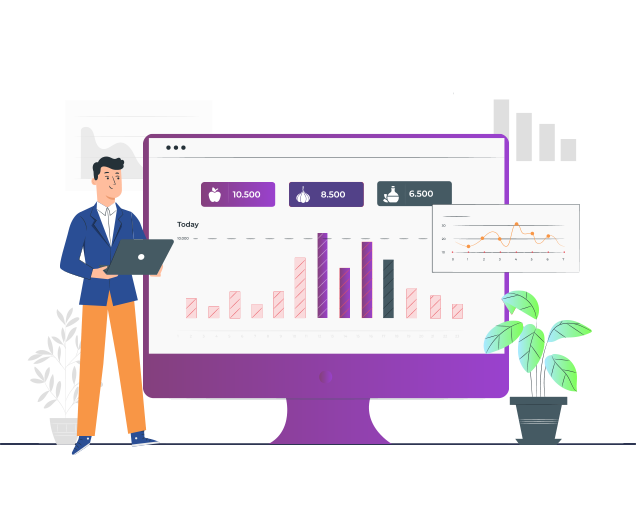 Admin Panel Features
An interactive dashboard that features different parameters of business like sales, sales forecasting, revenue generation, demographics, customer shopping behaviour and many more. The panel coded with an ideal Taw9eel clone source code assists the admin in getting his online store's accurate business insights so that the business can be improvised.
Admin Dashboard

Intuitive and feature-rich panel for managing the entire work process of the business smoothly.

Push Notification

The most effectual feature for promoting fresh arrivals and notifying shoppers regarding new offers and discounts.

Receive & Accept/Decline Proposals

Proposals from various stores and delivery guys can be received and can be accepted or declined.

Manage Payments

The admin can efficiently make the right payments to the registered service providers according to the commission rates set.

Manage Feedback

As per the feedback received from vivid app users, the admin can take necessary steps to enhance the services.

Manage Users

All the app user's profiles can be accessed and managed from here and the admin can delete those user profiles if found inappropriate.
Customer App Design
This lightning-fast app has been built using the latest technologies that permit the customers to look through your product list and make quick purchases. The theme used in the app will definitely attract the customers and instigate them to shop via this online grocery store.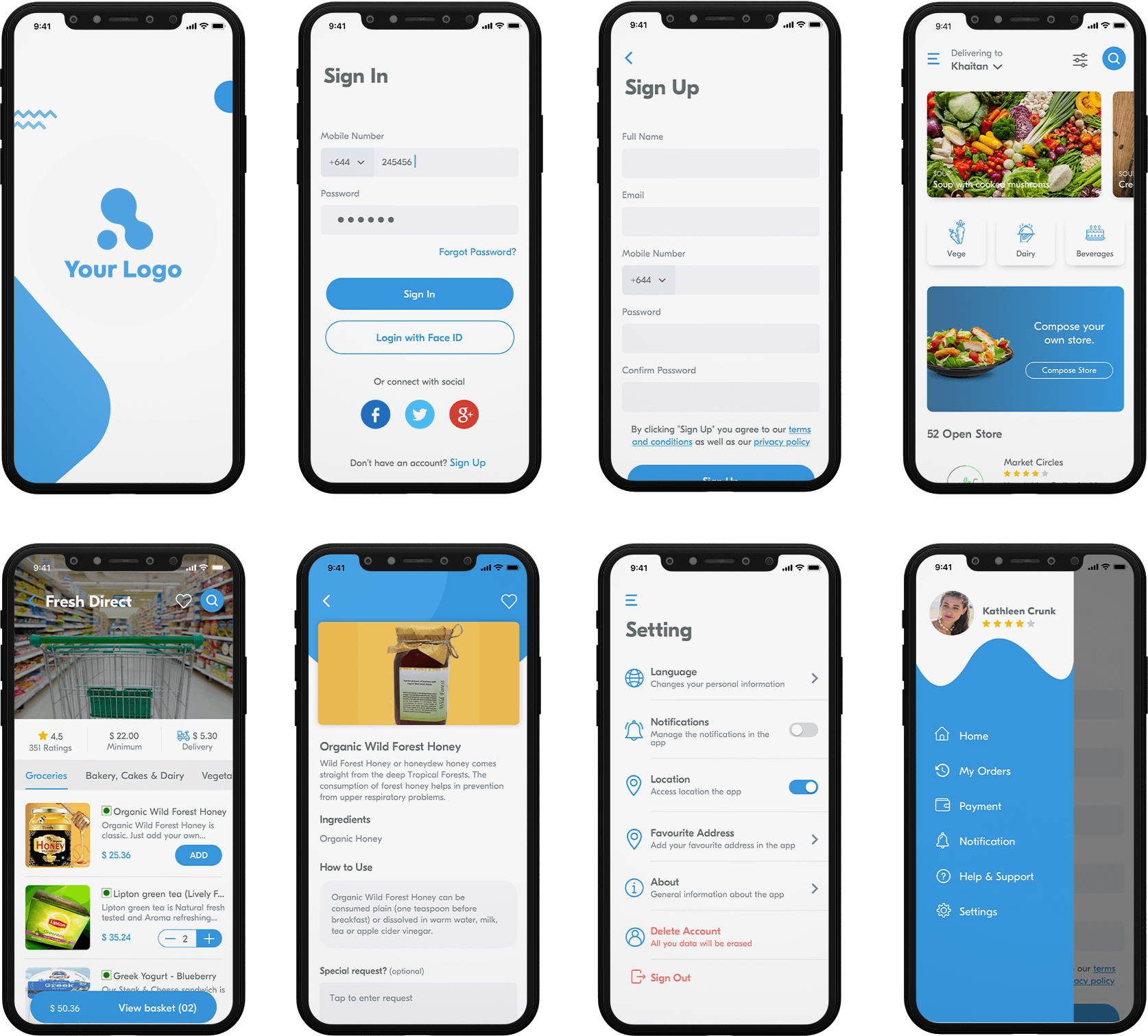 Delivery Boy App Design
The marvelously built app with sophisticated features enables your delivery guy to handle multiple orders at a time. Apart from this, we design the app with less complicated features so that the delivery guys can easily understand the functioning of every feature.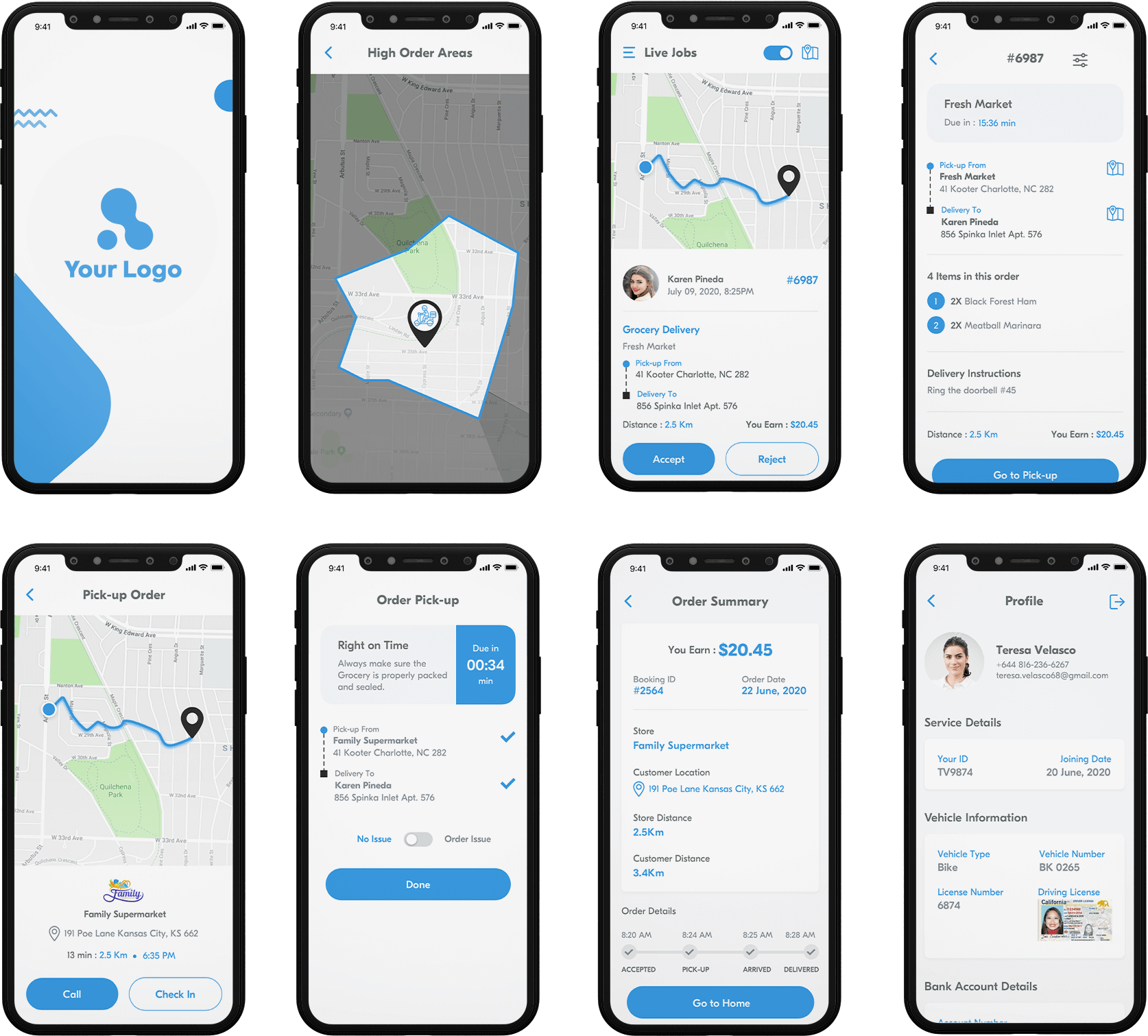 Store Owner App Design
You can easily access the profiles of your app users through the advanced features attached to the app. Other than this ROI can be visualized and calculated from the reports gathered by the app automatically after every action within the app.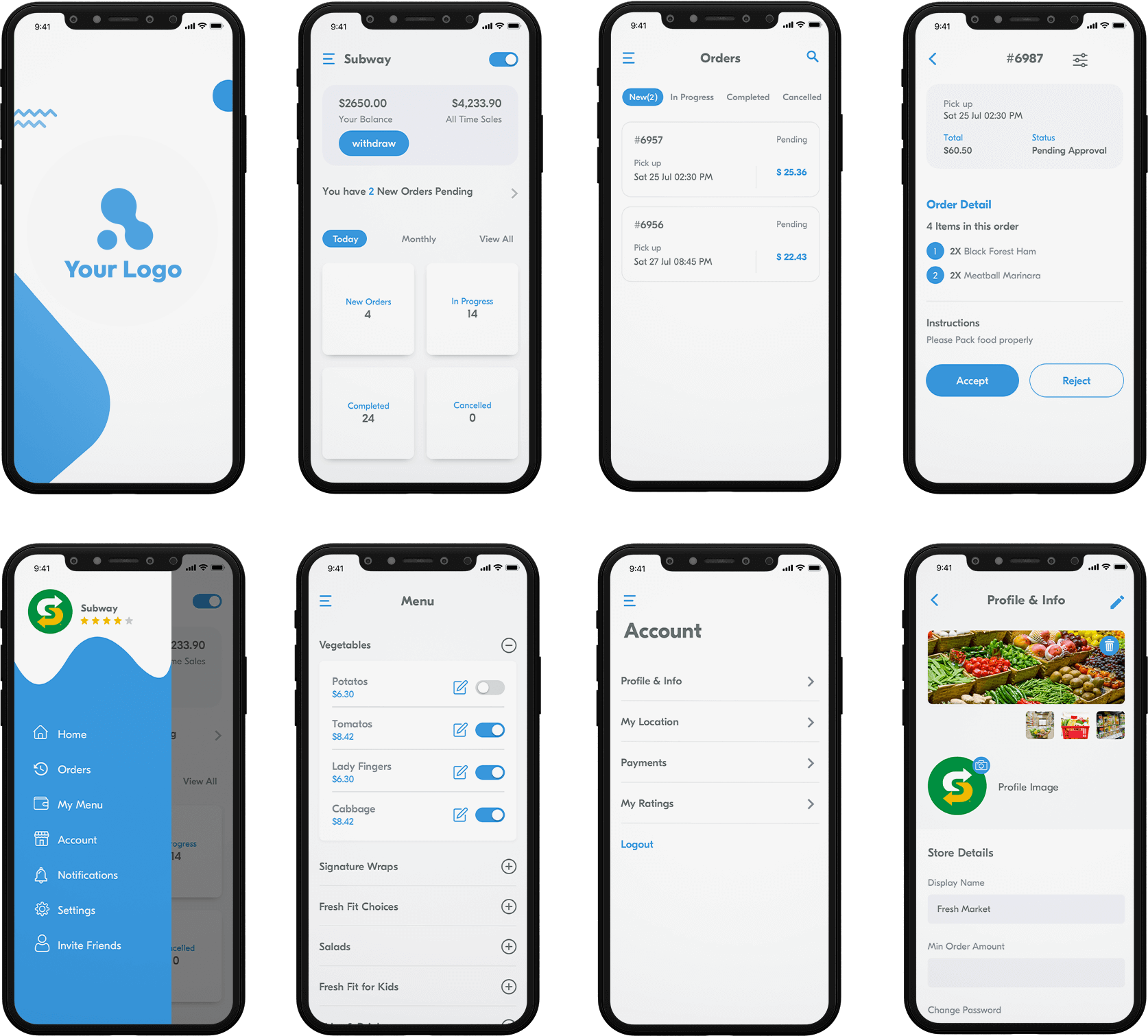 Our Taw9eel Clone App Package
Abiding by the NDA rules, we try to accomplish our every Taw9eel like grocery delivery app development assignment. With our development techniques, perfect Taw9eel clone app and recognizable design, you can address all the virtual market challenges with ease.
Customer App (Android & iOS)
Store Owner App (Android & iOS)
Delivery Boy App (Android & iOS)
Restaurant Web panel
Super Admin panel
Fully Functional Website
Billing Panel
Dispatcher Panel
Complete Source Code
100% Customizable
Technical Support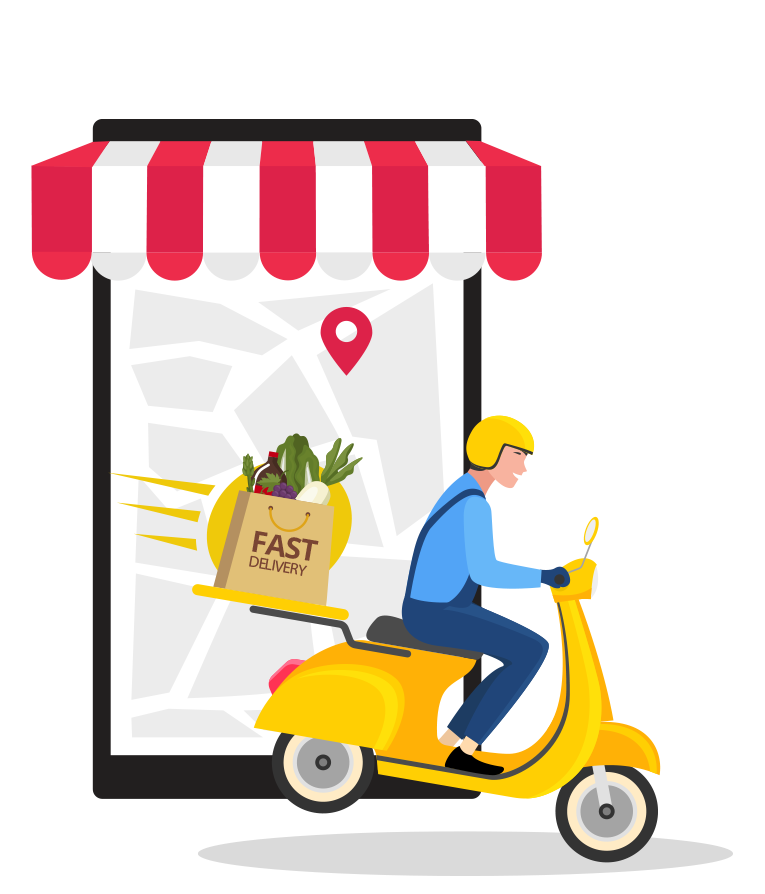 Our Taw9eel Clone App Development Process
Aiming at giving native Android look and feel to our very developed apps, we practice most apt Taw9eel like grocery delivery app development process. Right from project ideation to its mapping and final launch, we move from one stage to another step by step.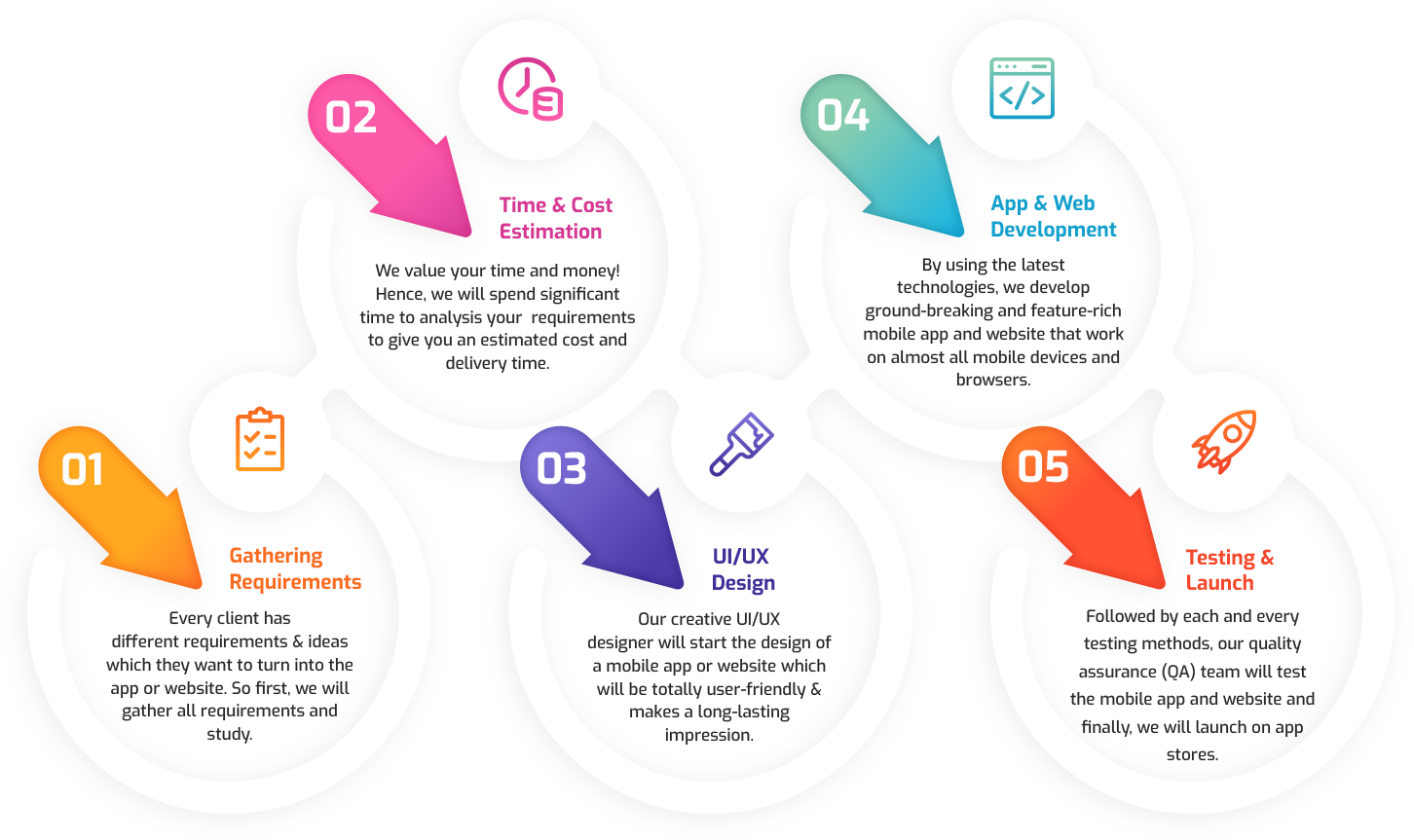 Our Technology Repository
Virtual marketing opportunities are growing rapidly; hence we endeavour to provide our clients with the best app Taw9eel like grocery delivery app development services for which we keep on evolving our technology competency and keep a track on newest trends as well as market insights. Our developers work on the latest technologies for coding a perfect Taw9eel clone app source code for your project.
Flutter
React Native
Kotlin
PWA
Swift
Java
Ionic
Firebase
Backbone.JS
Angular.JS
Vue.JS
Node.JS
MongoDB
PostgreSQL
Google Cloud
Amazon AWS
Innovative And Customized Other Clone Solutions
It takes a lot of courage and effort to develop a Taw9eel like app in which we have to consider the client expectations and the cost. But, we have a pool of developers who are experts in managing all the things. PeppyOcean outshines and holds a vast degree of expertise in creating industry-standard apps.
Payment Gateway Offered
From so many payment gateways available, offer your customer the flexibility to choose the option with which he/she is more convenient. Enable them to conduct transactions smoothly by adding some money to the wallet present within the app.

Available in Brazil

Available in Turkey

Available in Kazakhstan

Available in Worldwide

Available in Worldwide

Available in Malasiya

Available in Worldwide

Available in Indoneisa

Available in Brazil

Available in India

Available in Worldwide

Available in India

Available in this Country

Available in this Country
UAE
Qutar
Egypt
Lebanona
Jordan
South Arabia

Available in this Country
Mexico
Ecuador
Venezuela
Colombia
Brazil
Chile

Available in this Country
Nigeria
Kenya
Ghana
South Africa
United States
Extra Features Of Our Taw9eel Clone App
Whether you are a successful businessman or a budding entrepreneur, we are committed to developing an advanced scalable solution embellished with extra features for you so that you can reach out to millions of potential customers and attain tenfold success.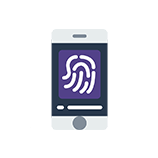 Facial/ Fingerprint ID
Without the effort of remembering the password, the user can access the app just by his facial or fingerprint id.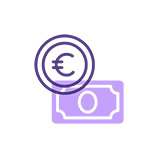 Multi-Currency
The app can be integrated with multiple currencies so that you can expand your virtual business overseas.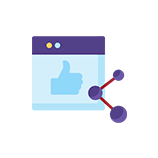 Social Sharing Option
By permitting your customers to share their valuable shopping experience with you via this feature, you can promote your business indirectly.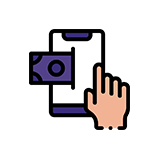 Digital Wallet
Let your customers add a sufficient amount to the in-app digital wallet so that they can checkout easily and quickly.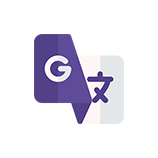 Multi-Language
For simplifying the user experience, the app supports more than five languages amongst which preferred one can be chosen.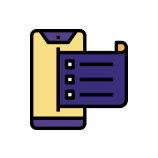 Loyalty Program
A feature that tracks the customer activities and rewards them automatically for their actions like writing reviews, referring friends, sharing on social platforms, etc.
Reputed Company With Happy Clients
PeppyOcean was established with a motto to deliver top-notch on demand app development services to our clients and we have been doing this since our inception. We have a long list of satiated clients that are very much contented with our services and keep sharing their success stories with us.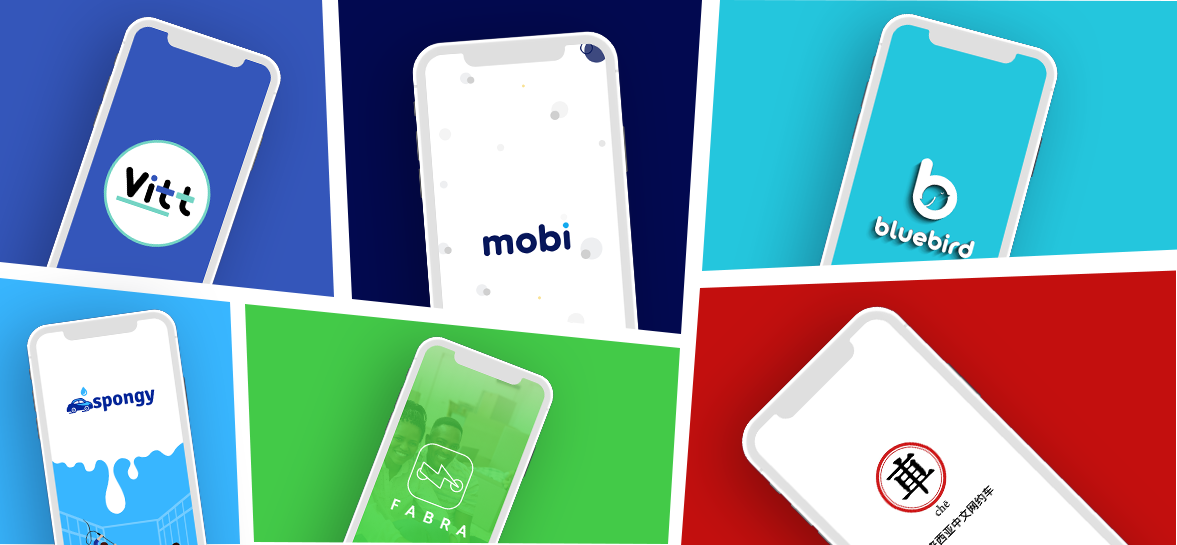 Richard Ling
Commitment to deliver regardless of the amount of time needed to completed the tasks.

Paola Baquero
They have a very complete team, where they attended each of my requirements and offered different solutions.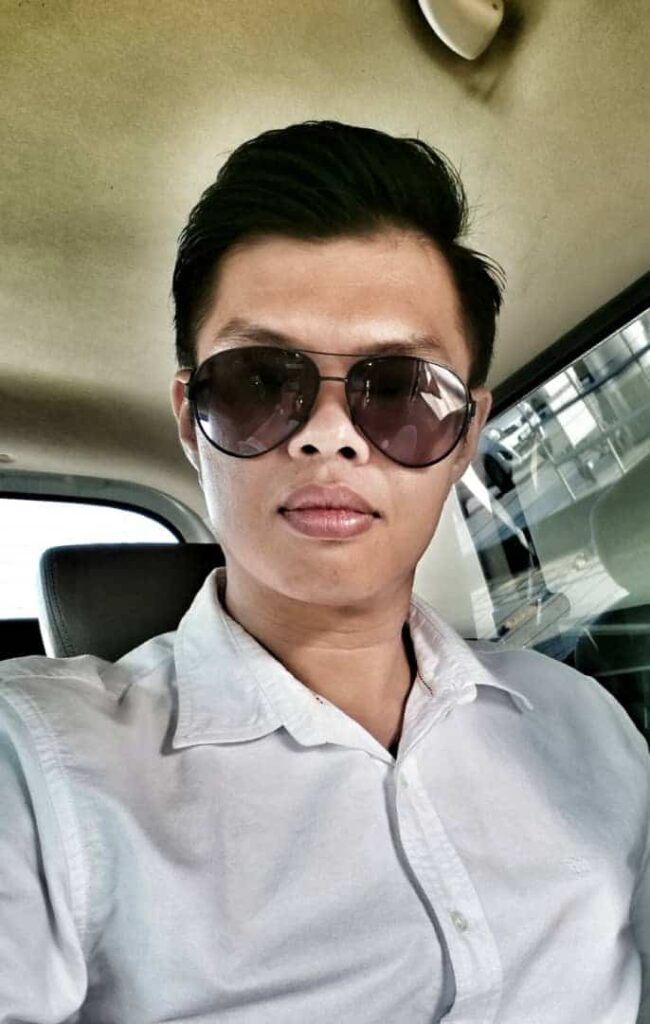 Andrew Yuen
They never fail me on all of our request and always complete the task according to time line.

Gourab Mukherjee
Extremely Reliable and a Hardworking team and good value for money

Faisal Al-Salem
Understand any requests even if we don't give a clear brief Very flexible team
BLOGS
We light the lamp of knowledge by spreading it. Sharing the knowledge we gain helps us enter deep insights and make meaningful transformations in the world around us. Look how we contribute towards a technologically better world.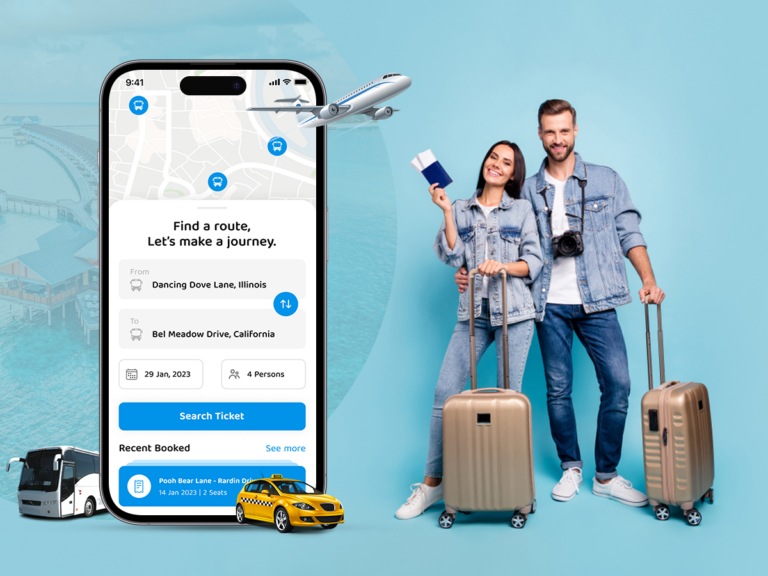 A Definitive Guide to Travel Booking App Develo...
Globally more and more travelers are opting for convenient and efficient digital solutions. As the world is moving towards a post-pandemic reality, travelers seek seamless travel experiences at their fingertips,
Continue Reading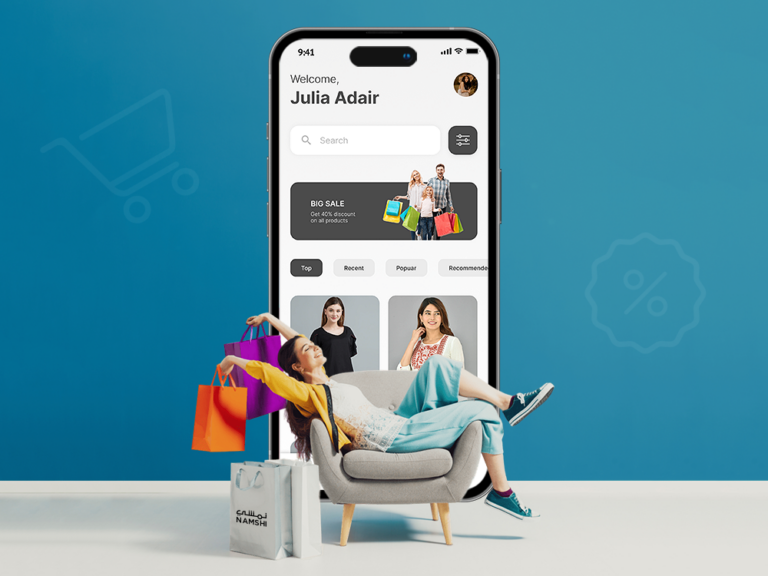 Estimate the Cost of Developing an eCommerce Ap...
eCommerce startup is a relatively new and booming trend in the business world today. If we consider how popular online shopping has become in recent years, it's no surprise that
Continue Reading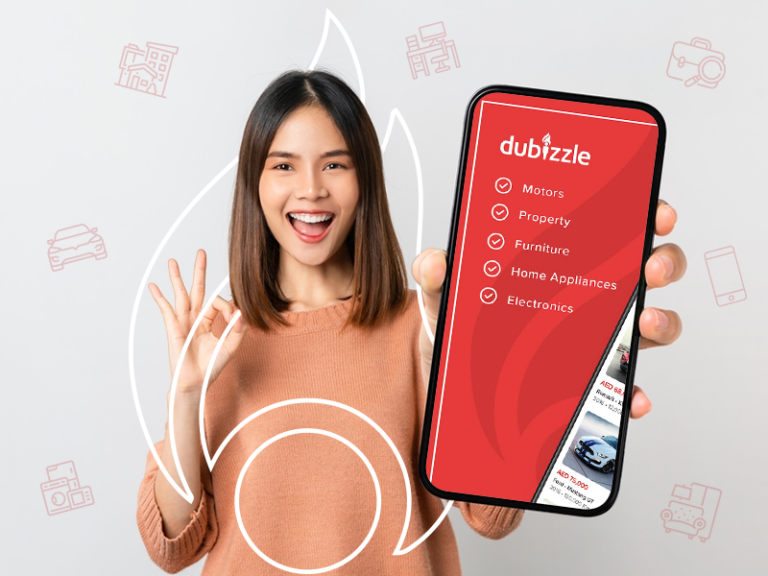 Unveiling the Cost of Building a Classified App...
The Internet offers numerous avenues that provide various advertising materials. It's an excellent strategy to connect with a large audience in a specific location, making it an ideal solution for
Continue Reading