Easy Navigation
It can be navigated with ease, thus helping everyone and anyone uses it without much technical knowledge.
Advanced Search Options
With advanced search options, customers can shortlist cuisines on the basis of their taste, item prices and restaurant popularity.
Geo-Location
The location of the customer can be detected automatically. Even the location can be detected manually just by entering the details of the customer onto the search bar.
Intuitive Design
With the intention of providing a user-friendly experience, the portal is designed intuitive and responsive.
Why Go For Our Swiggy Clone App?
A hyper-operational app like Swiggy helps you run your online food delivery business lucratively. Understanding the needs of our customers, we design an app that can be used with no trouble, is stable and can be easily customized anytime without hampering the existing features. Our efficiency at the same time terrifically designed Swiggy clone app permits you to carry out your food conveying business stress-free and have upper hand over your competitor. We are a pioneering Swiggy clone app development company offering cutting edge customized Swiggy clone app source code that would help you reach thousands of customers globally.
What Do We Offer With Our Swiggy Clone Script?
With our cost-effective and committed Swiggy clone script we help you in staying ahead of the curve and serving your customers freshly baked, seethed and cooked hot meals in no time without any stress. We have two options, either develop the food delivery app like Swiggy from scratch or offer our readymade app to you. With our readymade product we will launch Android and iOS applications on Play Store or App Store within 10 days.
Free Installation on Server

Once our Swiggy clone script development task is complete, we install it on your server and make it go live without charging anything extra.

Free Application Submission

The app that you bought from us is submitted free of cost to the App Store or/and Play Store.

Free Bug Support

We consistently work for delivering bug-free supreme quality solutions. On the emergence of bug issues, we provide you free support for a specific time period.

Prompt Support

Aftr deploying our Swiggy clone app source code, Our support team is always ready to support you 24*7 via any communication channel so that your app functions appropriately.
How Our Swiggy Clone App Works?
Harness the mobile application power with our finely-crafted Swiggy clone app. Ensuring that our app carries out all your business functions accurately, unfailingly and productively, we have embedded the app with advanced yet simple to use features. Have a look the flow of our Swiggy like food delivery app clone:
Login/Signup

1

Discover Restaurants

2

Select Food and Book

3

Confirm the Order

5

Receive The Order

6
Customer can sign up through their mobile or email id. By entering mobile number or email id, he/she will get the OTP to verify. The customer can also sign up through their social media accounts such as Facebook, Twitter, etc.
After a successful logged in, customers can able to see all nearby restaurants with basic details like name, logo, address, minimum order, rates and more.
After selecting the restaurant, customer can able to see available all food items along with details. Customer can also search his favorite food items by manually and book the order.
Customer can pay the amount to the restaurant owner by multiple ways like net banking, credit/debit card, cash on delivery, and in-app wallet.
After placing an order by the customer, automatic notification sent to the restaurant and restaurant confirm the order and prepare the food and give it to the delivery boy.
The delivery boy will pick the order from the restaurant & deliver at the customer's location. Delivery boy can track restaurant as well customer location in his App.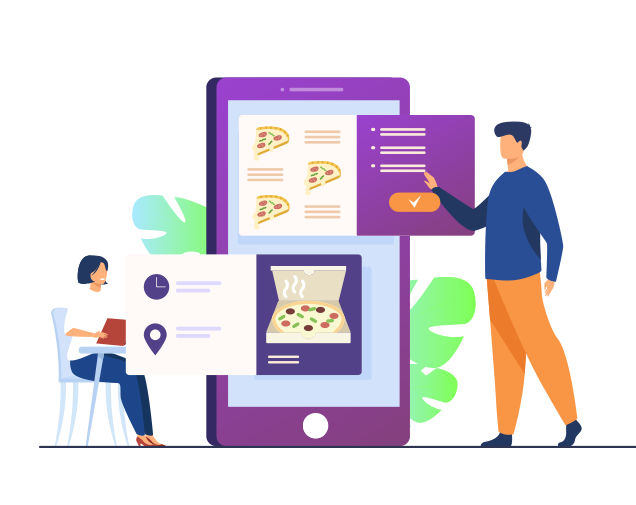 Customer App Features
An app is being used by businesses to expand their business reach and enhance their ROI and by the customers to get everything right at their doorsteps. Hence, we make sure that while we develop app like Swiggy it entails all the necessary, highly functional and accessible features so that it serves the purpose of its every user.
Customer Login

Enabling users to login using their social media channels straightforwardly by following only a few steps, the app has been linked with the social channels.

Track Nearby Restaurants

This comprehensible feature permits a customer to track restaurants and cafes situated nearby his saved address or location.

Restaurant Profile

Name, location, specialties, menu along with rate chart and supporting pictures, reviews and many more can be known of any selected restaurant.

Search Versatile Items

Permits a customer to look for versatile cuisines within the app and choose his most preferred item from the options available.

Live Order Tracking

Real-Time tracking permits the customers track down their order live so that the waiting time can become less painful.

Multi-Payment Options

Integration of secured multiple payment portal permits the customer to commence online payment for the orders with much convenience and ease.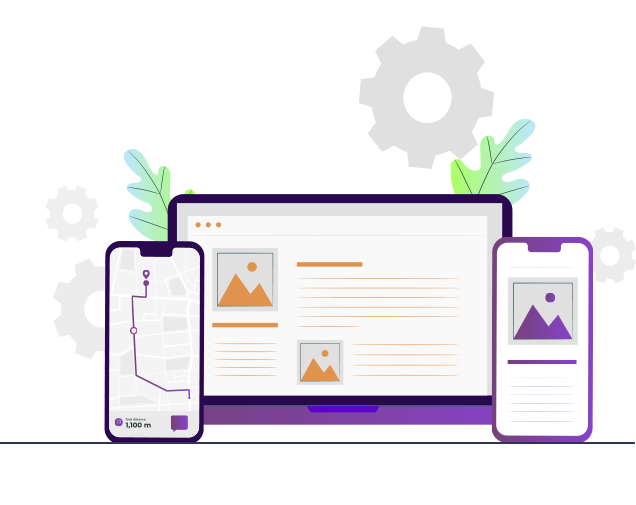 Restaurant App/Panel
Making it easy for the eateries to reach and feed thousands of customers simultaneously, track/control delivery men, view their order history and carry out a variety of restaurant management tasks, we have poured our huge expertise and set in amazing functionalities into the app.
Profile Creation

Unique profiles can be created by the restaurant owner for his restaurant along with videos and images.

Manage Entire Business Info

This feature enables the restaurant owner to manage his business info such as working hours, contact details and location.

Manage Menu

Edit, add or remove cuisines and dishes from the main menu immediately can be done with ease. Also the prices can be updated when required.

Order Alerts

The restaurant owner can receive alerts for upcoming, new or cancelled customer orders.

Manage Orders

On the basis of the working hours, cooking time and availability of the chefs and staff, the orders can be either accepted or rejected.

Customer Details

From this feature, he can get to know more about the service seekers and their location.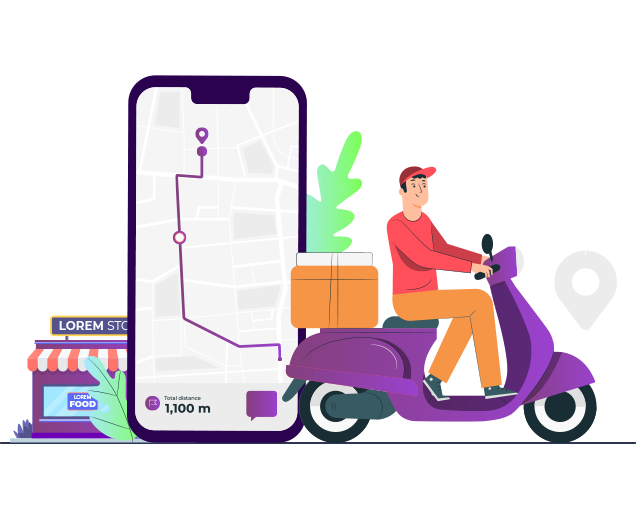 Delivery Boy App Features
With our highly developed Swiggy clone app source code, we make the delivery task easy for the delivery boy so that he can deliver the food as soon as possible. Our creatively develop app like Swiggy with intuitive designs enable the delivery boy to access the app with ease.
Flexible Login Hours

As per his discretion, the driver can work for as many hours as he wants and can go off-line when he doesn't want to work any further for the respective day.

Create Detailed Profile

The driver can upload all his essential and requested documents and create his detailed profile including his name, address, experience, etc.

One-tap Call to Customers

With in-app calling feature, the delivery person can directly contact the customer as and when required.

Geo-Location

This popular app feature, glitch-free, navigates the driver from pick-up location to the customer's delivery address.

Order List

As and when required the driver can view his complete order list and check his earnings.

Chat System

Chat system permits the driver to contact directly with both the restaurant owner and the customer.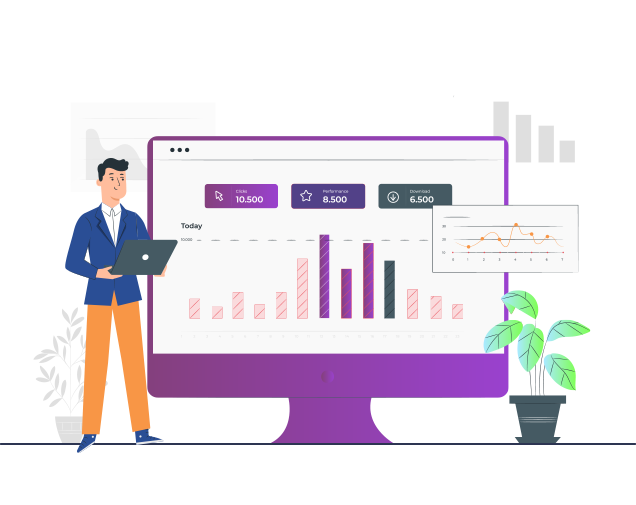 Admin Panel Features
Allowing the admin to observe closely the activities of the app users, activate/update plugins, add widgets, create and manage the contents, change themes and perform many other business related activities, we have nurtured the admin dashboard with best-in-class features.
Manage Request of Users

Being the master of the app, the admin can view the accounts of the restaurant and the delivery boy and have a look at their received feedback on the basis of which he can approve or reject their service request.

Admin Dashboard

Using this panel, numerous sub-admins can be assigned by the admin to assist him and handle the business in his absence.

Customer Management

Admin holds the power to add/remove/edit the profiles of the customer using the admin dashboard. Other than this, they can examine the behavior of the customers via the app easily.

Restaurant Management

Using this powerful admin panel, the admin can monitor as well as manage the restaurants directly and on the basis of the performance can add/remove the restaurants.

Delivery Boy Management

Admin can update the details of the drivers, verify their license and other documents and execute other activities using their dashboard.

Order Management

Managing every order chronologically is not as easy as it appears. This feature presents a detailed of every order (delivered, cancelled, scheduled) commenced within the app.
Customer App Design
With an easy and smooth registration feature, the customer can access innumerable online food delivery platforms quickly and satiate his hunger with a few clicks.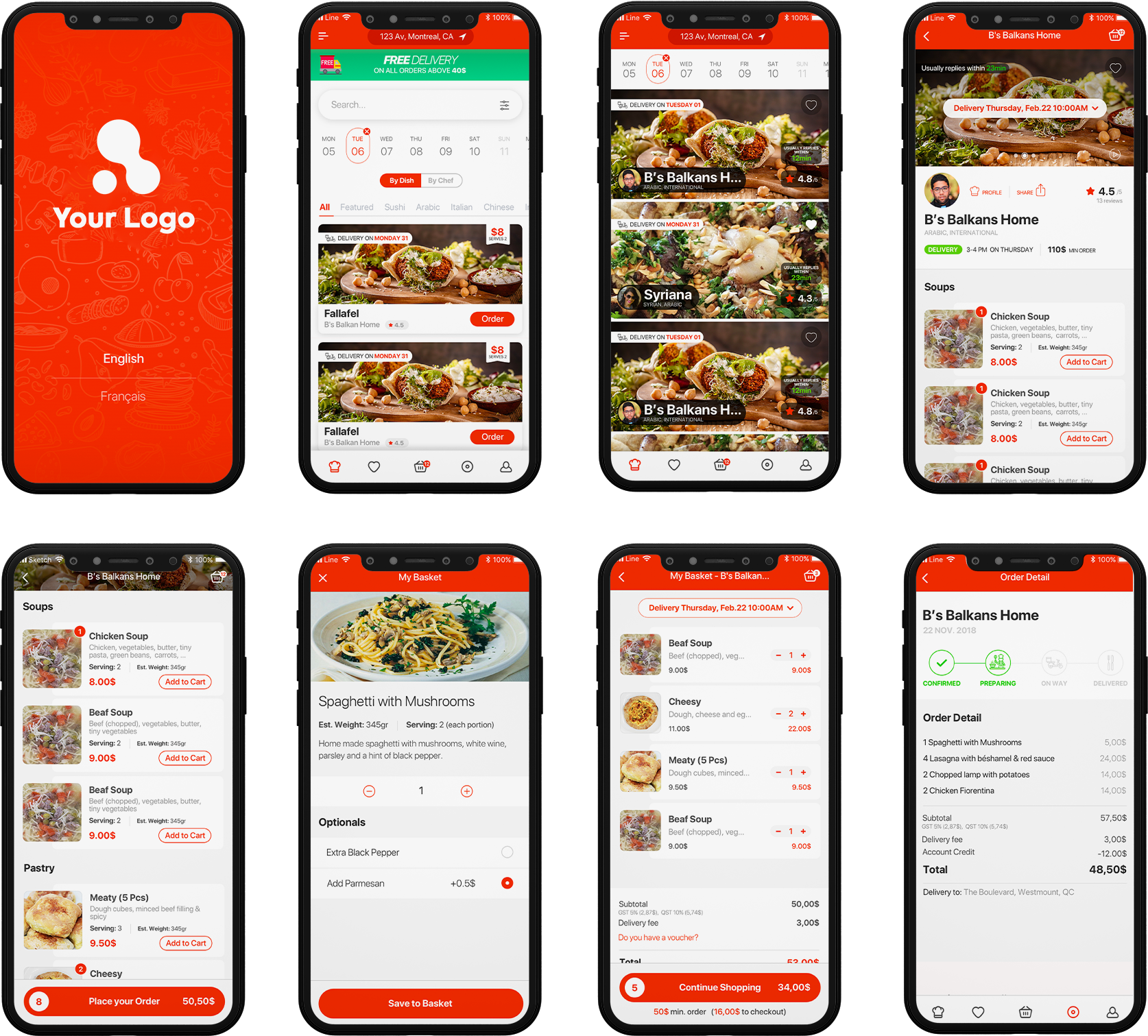 Restaurant App Design
A plethora of app features has been integrated into the app to make it an incomparable one that would not only make the business handling task easy for the restaurant but also enable them to increase their ROI.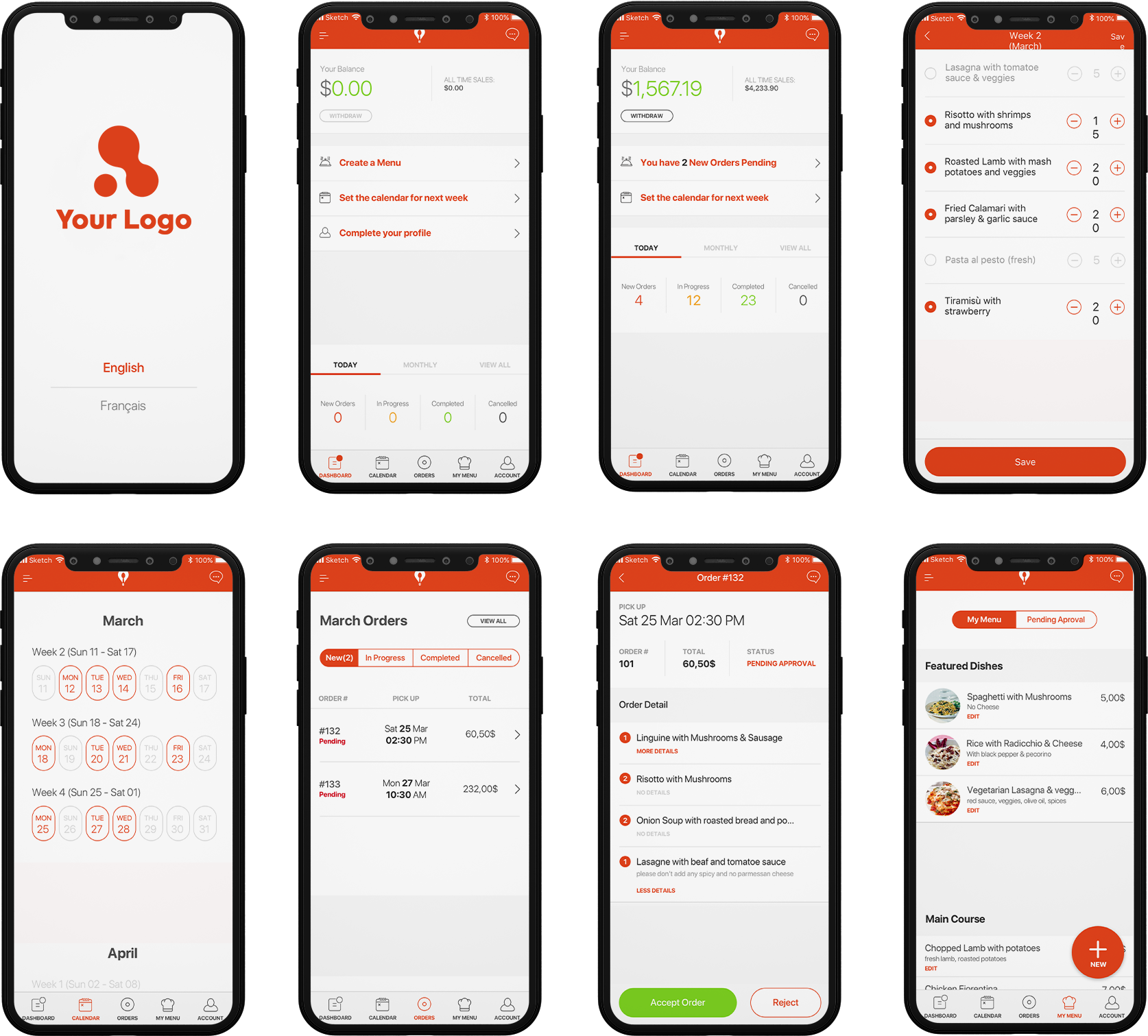 Delivery Boy App Design
All the features have been placed appropriately enabling the delivery boy to find with ease the required one. The delivery boy need not dig too deep to find a particular feature.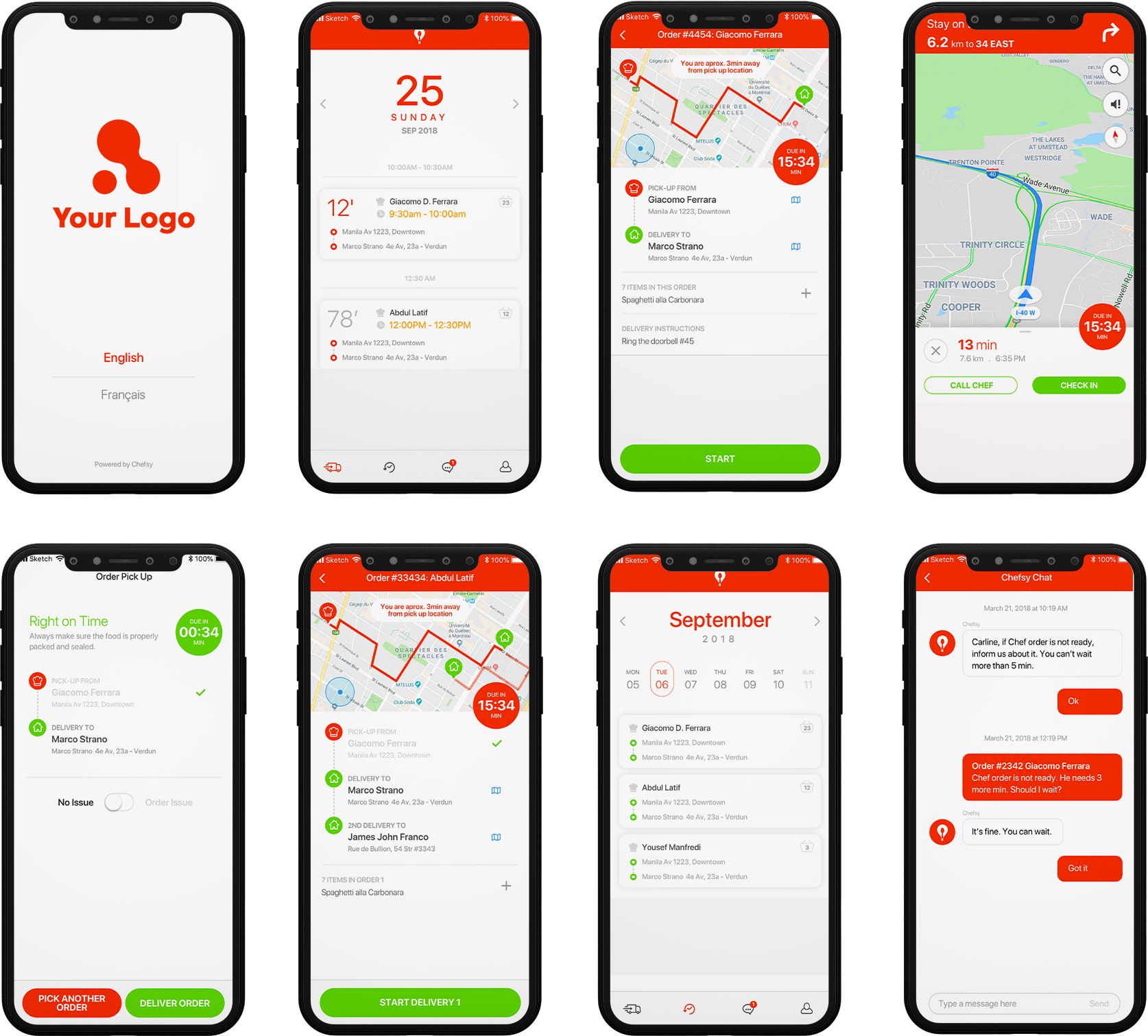 Our Swiggy Clone App Package
Relying on our versatile industry experience and intelligence, we provide Swiggy clone app development services that restructure your business processes as well as electrify your enterprise' productivity. Have a look our deliverable list with our product:
Customer App (Android & iOS)
Restaurant Owner App (Android & iOS)
Delivery Boy App (Android & iOS)
Restaurant Web panel
Super Admin panel
Fully Functional Website
Billing Panel
Dispatcher Panel
Full Swiggy Clone App Source Code
100% Customizable
1 Year Free Support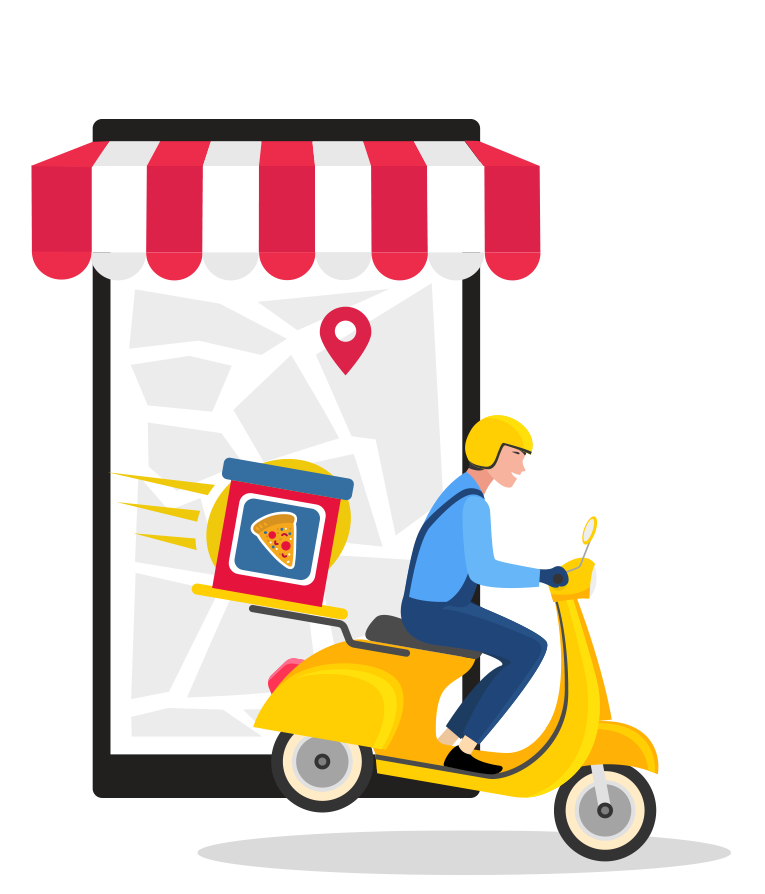 Our Swiggy Clone App Development Process
PeppyOcean is into delivering beautiful and high-quality digital products that pass through a rigid development process. Every project is unique in it and demands a new approach. But the basic development cycle through which every app passes have been listed below: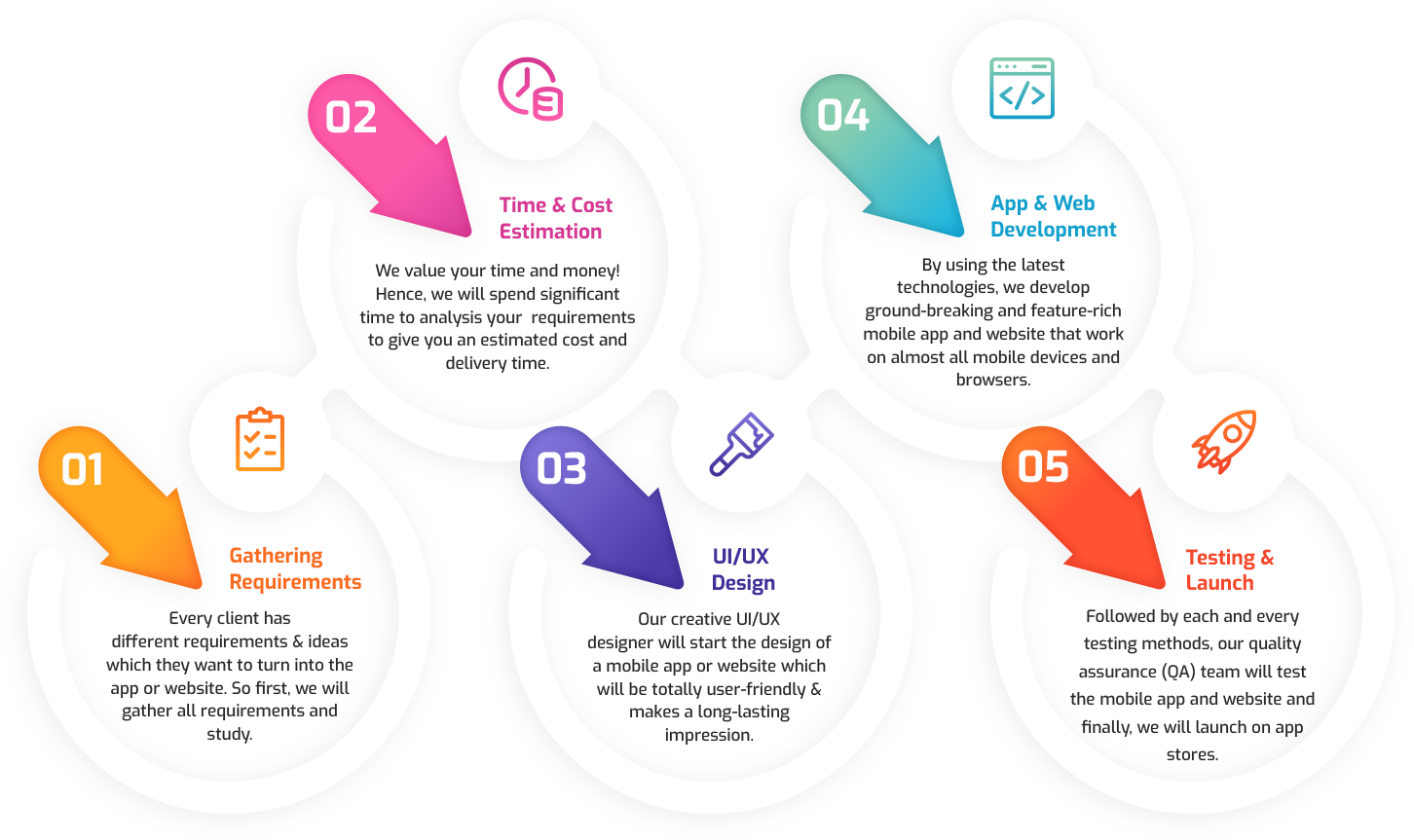 Our Technology Strength
Backed by every industry competence and wide-ranging technology knowledge, we offer a large-scale suite of food delivery app development services that are commercially viable and technically superior. Making use of cutting-edge technologies like Vue.JS, Node.JS, Angular, React and many more, we build up first-class Swiggy clone script that is fast, compact and can be easily maintained.
Flutter
React Native
Kotlin
PWA
Swift
Java
Ionic
Firebase
Backbone.JS
Angular.JS
Vue.JS
Node.JS
MongoDB
PostgreSQL
Google Cloud
Amazon AWS
Innovative And Customized Other Clone Solutions
PeppyOcean is especially known for its commitment and efforts. We always provide our clients the user-centric food delivery clone app services by keeping their needs in mind. Our developers can build any type of hybrid and native app under your budget. Go through our all food clone apps for more clarification.
Payment Gateway Offered
With multiple payment options, your customer can feel free and use the most convenient mode of payment. From Google Pay, and Paytm to PayPal and Stripe, you have plenty of options; hence equip your app with all these payment options.

Available in Brazil

Available in Turkey

Available in Kazakhstan

Available in Worldwide

Available in Worldwide

Available in Malasiya

Available in Worldwide

Available in Indoneisa

Available in Brazil

Available in India

Available in Worldwide

Available in India

Available in this Country

Available in this Country
UAE
Qutar
Egypt
Lebanona
Jordan
South Arabia

Available in this Country
Mexico
Ecuador
Venezuela
Colombia
Brazil
Chile

Available in this Country
Nigeria
Kenya
Ghana
South Africa
United States
Extra Features Of Our Swiggy Clone App
The main objective of developing a food delivery application is retaining old customers as well as attracting new ones. For this, the app needs to have certain extra features that could be added later on. The extra features not only boost the popularity of the app but also the right tool to gain customer's confidence.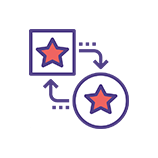 Loyalty Program
For booting the loyalty, rewards can be provided to the users via this feature such as membership options, discounts, referral programs for encouraging users to continue using the app, etc.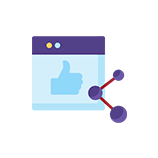 Social Media Sharing
Permits the customers to link the app with their social media profiles for sharing the photos of the food delivered and about the quality of the services received.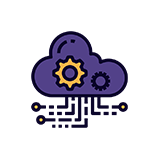 SaaS-Based App
With this feature, it is not at all mandatory to use the same device every time to place the orders as the orders can be placed via any device provided it has an internet connection.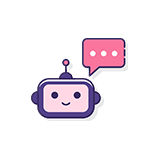 AI-Based Chatbot
The users can get real-time support on pre-stored data whenever required despite the time and the day in the form of voice commands, text messages or both.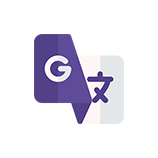 Multiple Language
Wider groups of app users can be reached all over the world with this feature that offers multiple languages amongst which the preferred language can be chosen with ease.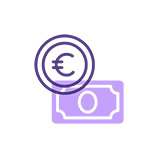 Multiple Currency
With this feature, you get an option to expand your online business globally as when services can be purchased in the local currencies by the users, they will tend to use the app more.
Reputed Company With Happy Clients
PeppyOcean was established with a motto to deliver top-notch on demand app development services to our clients and we have been doing this since our inception. We have a long list of satiated and authentic clients that are very much contented with our services and keep sharing their success stories with us.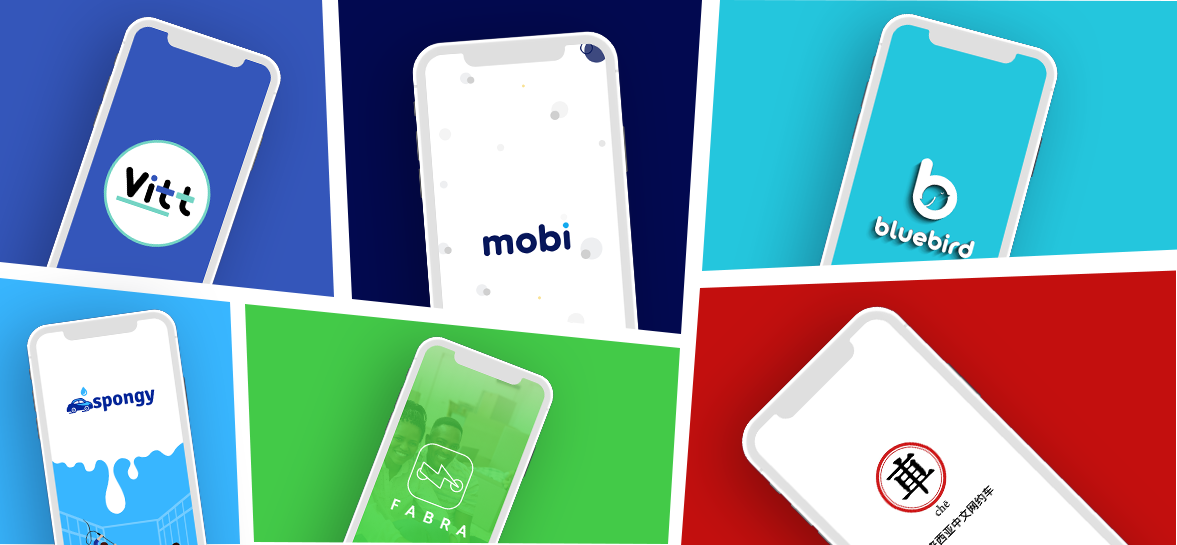 Richard Ling
Commitment to deliver regardless of the amount of time needed to completed the tasks.

Paola Baquero
They have a very complete team, where they attended each of my requirements and offered different solutions.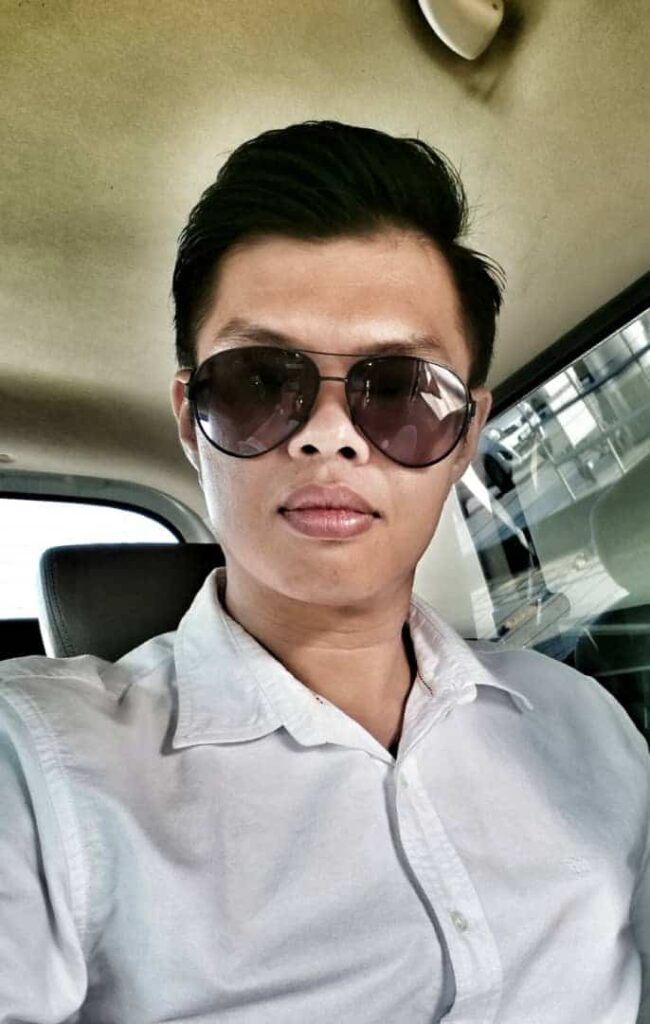 Andrew Yuen
They never fail me on all of our request and always complete the task according to time line.

Gourab Mukherjee
Extremely Reliable and a Hardworking team and good value for money

Faisal Al-Salem
Understand any requests even if we don't give a clear brief Very flexible team
BLOGS
We light the lamp of knowledge by spreading it. Sharing the knowledge we gain helps us enter deep insights and make meaningful transformations in the world around us. Look how we contribute towards a technologically better world.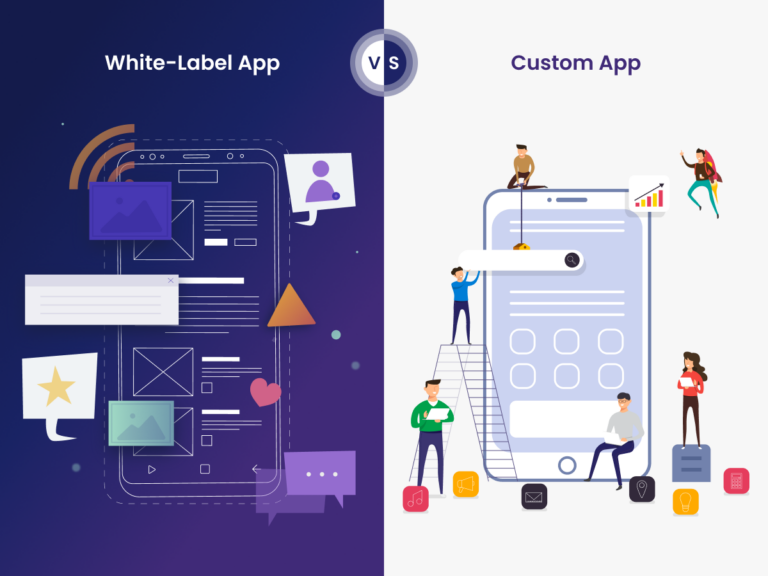 White Label App vs Custom App: Unveiling the Ri...
In today's fast-paced digital landscape, the choice between white label app and custom app is a pivotal decision that businesses must make when venturing into mobile application development. Both approaches
Continue Reading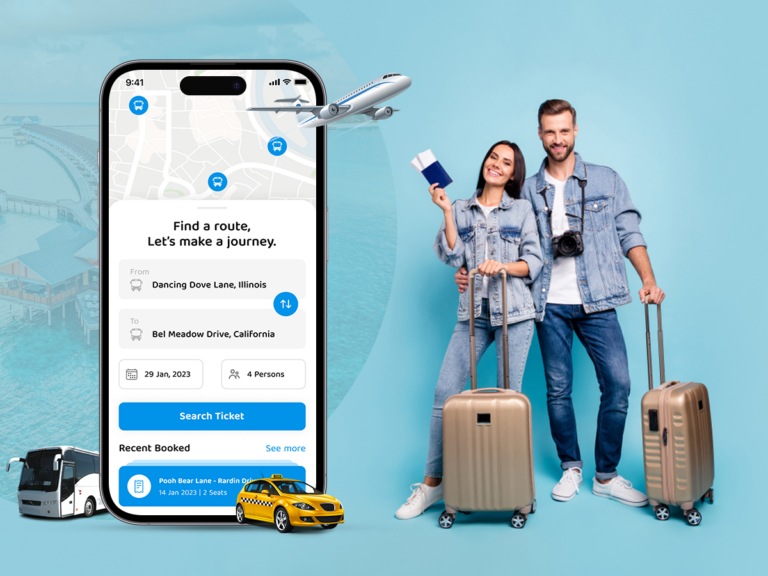 A Definitive Guide to Travel Booking App Develo...
Globally more and more travelers are opting for convenient and efficient digital solutions. As the world is moving towards a post-pandemic reality, travelers seek seamless travel experiences at their fingertips,
Continue Reading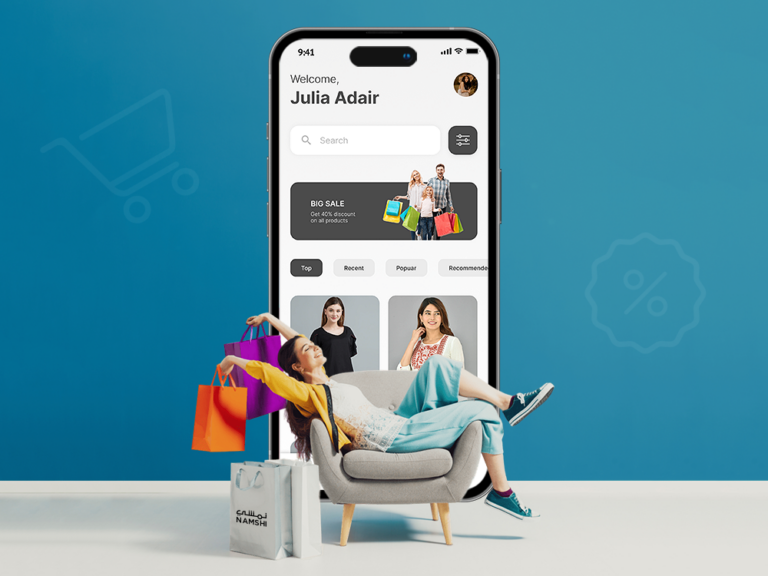 Estimate the Cost of Developing an eCommerce Ap...
eCommerce startup is a relatively new and booming trend in the business world today. If we consider how popular online shopping has become in recent years, it's no surprise that
Continue Reading