Order Tracking
Embedded with a smart real-time order tracking feature, the customer and the merchant can track the orders with just a few clicks together with other specific details.
Easy Checkout
Smooth and easy checkout option so that the customers do not dissuade from completing a purchase.
Diverse Products
Countless products are organized aptly under appropriate categories as well as sub-categories making search easy.
Prompt & Easy Sharing
Enabling a customer to share the grocery list with the person present at the store in a single tap for easy shopping.
Why Go For Our Shipt Clone App?
Replacing the obsolete grocery purchasing style, PeppyOcean has come up with its exclusive Shipt clone app with quality coding standard permitting people to get the groceries delivered directly to their homes. Incorporated secured payment gateways provide relief to the customers on the ground that their every transaction data is safe from the hackers. Customers with their fingertips can scroll the screen to view products, add selected products to their carts, schedule delivery, and process payments. Simply by feeding the ZIP code, the entire list of neighborhood grocery stores can be viewed. Coded with rich Shipt clone source code and embedded with intuitive and simple features, the app also incorporates multiple languages including English and a local language enabling every grocery shopper to benefit from it.
What Do We Offer With Our Shipt Clone Script?
Every developer and programmer at PeppyOcean holds the capability of blending their technology skills aptly with your vision to deliver you highly scalable and relevant Shipt like grocery delivery app development solutions thereby giving life to your vision. Our forte lies in coding majestic Shipt clone script to create pixel perfect intuitive and responsive web apps and mobile apps.
Business Strategies

We build exceptional business strategies for you so that the final product meets your business goals.

Appealing UI/UX Design

Understanding the significance of user experience, we devote our 100% for developing an extremely appealing UI/UX centric themes and design for you.

Proactive Designs

Bringing end-user empathy, we blueprint proactive designs coupled with picture-perfect interactions tightening the feedback loops and redefining customer loyalty.

Uninterrupted Support

Round the clock support for solving post-launch complex issues innovatively focusing on the end-user.
How Does Our Shipt Clone App Works?
For a successful grocery and delivery app, it is essential that it is backed with enticing and interactive features and coded with great Shipt clone app source code enabling every user to comprehend its workflow instantly. Let's quickly have a glance at how the Shipt clone app works seamlessly providing ultimate convenience to its every user.
Easy Registration

1

Search or Browse Stores

2

Search Products and Book

3

Confirm the Order

5

Receive the Order

6
Customers can easily signup or sign in through email id or mobile number. By doing so customers will get the OTP (one-time-password) to verify. Customers can also signup directly through their social media accounts such as Facebook, Twitter, etc.
After a successful login, he/she can able to see multiple grocery stores on the map. By clicking on the store icon or name, customers can check full details of the store like name, description, timing and all.
After selecting the store, customers can able to see available all grocery items along with details. The customer can also search for products manually and book the order.
There are multiple payment options available in the app such as credit/debit card, net banking, COD or through the in-app wallet.
After placing an order by the customer, automatic notification sent to the grocery store and store confirm the order, pack the order & give it to the delivery boy.
The delivery boy will pick the order from the grocery store & deliver it to the customer's location. Delivery boy can track the store as well as the customer location in his app. Also, customers can track the location of the delivery boy and estimated arrival time.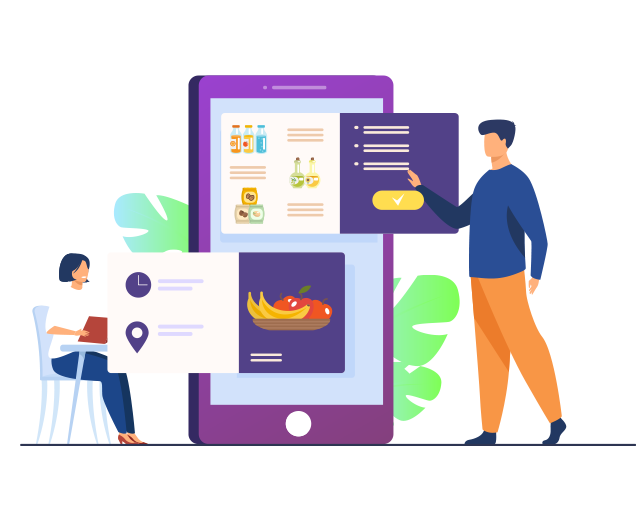 Customer App Features
Backed by significant features that are highly intuitive our Shipt clone script turns to be the best intermediate that makes every grocery available to the customer with simply one touch. From surfing and selecting desired items to their doorstep delivery, all can be done conveniently without any pestering.
Login

By providing the Gmail id or Facebook credentials or by simply feeding the contact number, the user gets permission to access the app.

Advanced Search

On entering the relevant keywords on the search bar, desired products can be searched with lightning speed.

Schedule Booking

As per the convenience, bookings can be scheduled just by mentioning the delivery date and time, in order to receive the order.

Order History

Feature enabling the customer to quickly place orders for the items that he has purchased in the past thereby saving plenty of time.

Payments

Multiple payment options available to choose the best one and make an online payment for the grocery delivered.

Review & Rating

Permits the customers to rate and review their experience and the feature also assists in the betterment of the business.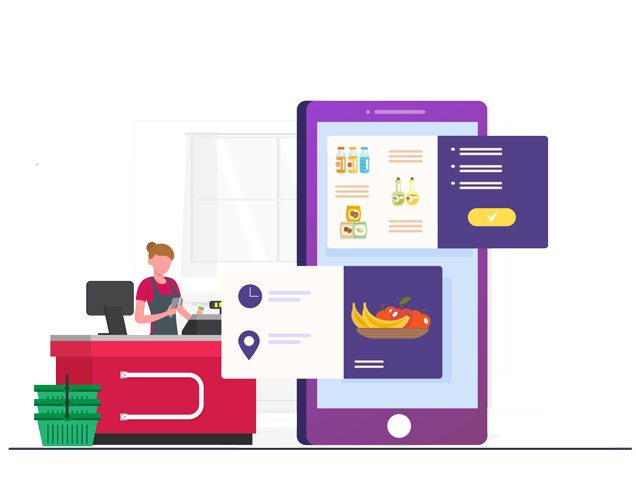 Store Owner App features
In order to enable the merchants to carry out their entire grocery delivery undertakings smoothly and stress-free, our app with an extremely receptive Shipt clone script proves to be the ultimate solution for them. From notifying in real-time regarding fresh orders to managing working hours and availability of the store, the merchant can execute everything even while on the go.
Notification

Real-time alerts regarding the new orders from the customers through SMS and email.

Notify Drivers

Nearest available delivery boy can be viewed and notification can be sent to him on grocery delivery with ease.

Real-Time Tracking

On the map interface, it becomes very easy to keep track of the delivery boy.

Order History

In a complete formatted manner, the feature keeps a record of all the orders accepted, rejected, and pending, which the merchant can view as and when required.

Availability/Unavailability

Lets the merchant shift from availability to unavailability and vice versa using his fingertip.

Delivery Hours

Delivery hours of the store can be set, edited, and updated effortlessly as per the consent of the merchant.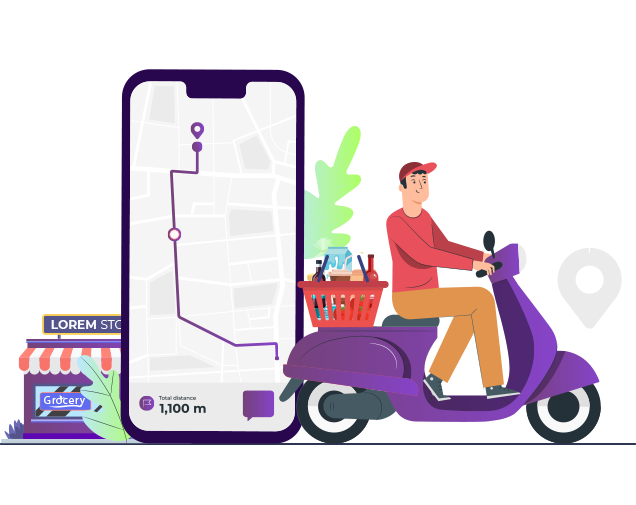 Delivery Boy App Features
Coded with foolproof Shipt clone source code and decked up with accessible features, our developed app enables the delivery boy to achieve hassle-free and rapid delivery of multiple orders. Other than this, the app not only notifies him regarding new orders but also helps him in navigating the shortest route to the store and customer address.
One Step Login

Lets the delivery boy log in instantly via his phone number or with profile ids of social media like Facebook, Instagram, etc.

Instant Notification

Via instant notification feature, the delivery boy can get to know about all the newly assigned delivery.

Route Optimization

For delivering grocery orders as fast as possible, the feature navigates the driver through the most optimized route.

Delivery Proof

Customer's digital signature or by scanning the barcode from the customer's phone the delivery boy can have the delivery proof.

Daily Earning Data

Enables the delivery boy to keep a track of his earnings on the basis of the number of grocery deliveries and working hours.

Availability/Unavailability

As per the desire to deliver grocery orders, the delivery boy can swap from available to unavailable and vice versa and update his status accordingly.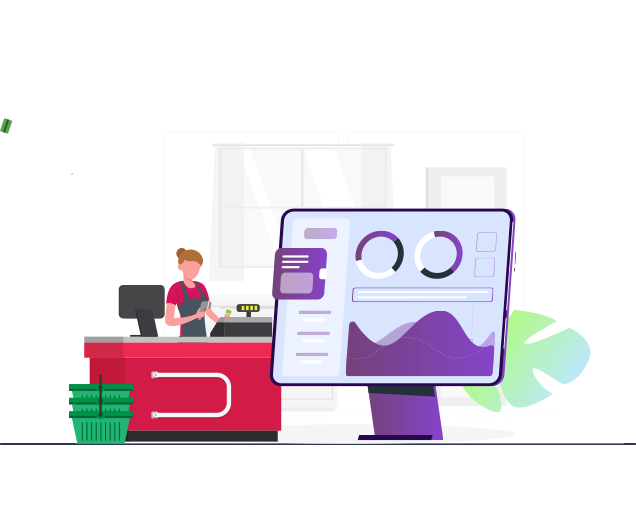 Store Owner Panel
For managing seamlessly and to keep a constant watch on all his grocery stores present at different locations, the store owner needs to have powerful software. PeppyOcean comes up with its incredible Shipt like grocery delivery app development solution that permits the merchant to view order details in real-time received by every store, manage their delivery effortlessly, and track the inventory as well as his earnings for each store.
Easy Sign-In

Simply by providing some general information like email id or contact number the merchant can sign in to the app right away.

Manage Profile

The profile can be updated or modified with details including store name, email id, phone number, and other relevant details as and when required.

Store Locator

The merchant can locate and update the location of his every store on the Google maps making it convenient for the customers to search the nearest store quickly.

Manage Orders

All the orders received at the vivid stores that the merchant owns can be managed hassle-free and efficiently.

Manage Product List

Any product detail like its availability, changed price, type, tag lines, etc. can be updated whenever required.

Manage Inventory

It becomes easy for the merchant to manage the inventory of every store as he can track the movement of every product.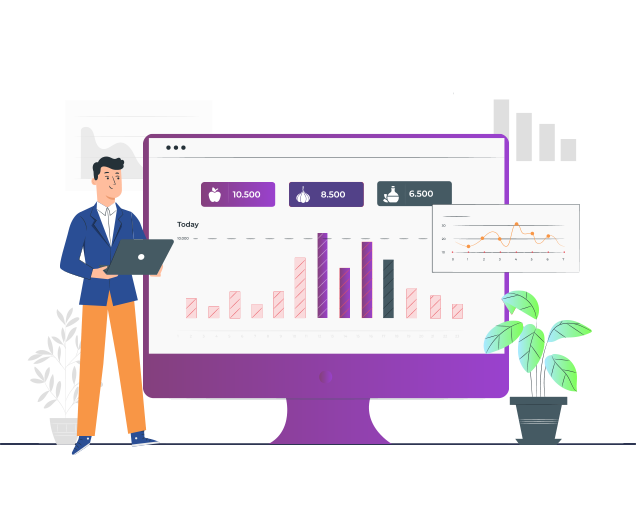 Admin Panel Features
To make a competent grocery app run smoothly there should be a powerful admin panel created using right and never to fail Shipt clone app source code. Our solution provides a vital tool to you through which you can keep a bird's eye on the entire business operation. With an extensive range of features and options, you can stay updated all the time.
Sub-Admins

For smooth working, the admin can appoint sub-admins and assign them specific tasks instantly within the app.

Order Tracking

It becomes convenient for the admin to keep a watch on every single order so that every order is completed in a systematic manner.

Manage Stores

Admins hold the power to add/remove the stores as per the updated radius. He can even determine and set the serviceable radius for every zone on the basis of the user's location.

Manage Store Owners

Effortlessly all the associated store owners can be managed from a single screen and if required their profiles can be altered or deleted.

Manage Customers

Easily all the registered customers and guest customers can be managed from a single screen and if required their profiles can be altered or deleted.

Manage Delivery Agent

Without any trouble, all the appointed delivery agents can be managed from a single screen and if required their profiles can be altered or deleted.
Customer App Design
With customized features, enable your shopper to connect with a single click with the desired grocery store and search the grocery items quickly just by feeding one or two keywords on the search bar.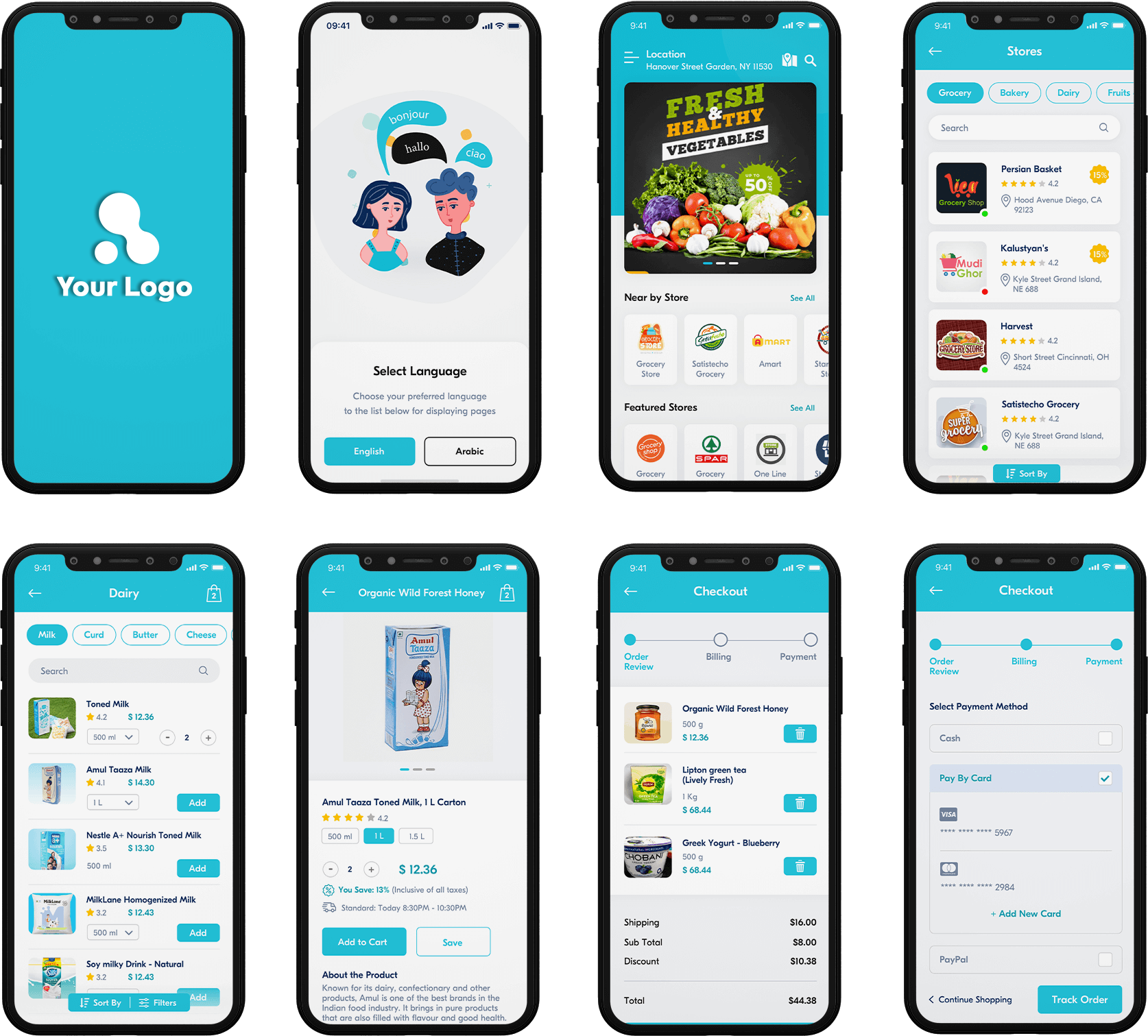 Delivery Boy App Design
Built with modern time tools and advanced technology, our delivery boy app is a perfect guiding tool for your delivery partner that would guide him all the way from the pickup location to the delivery location.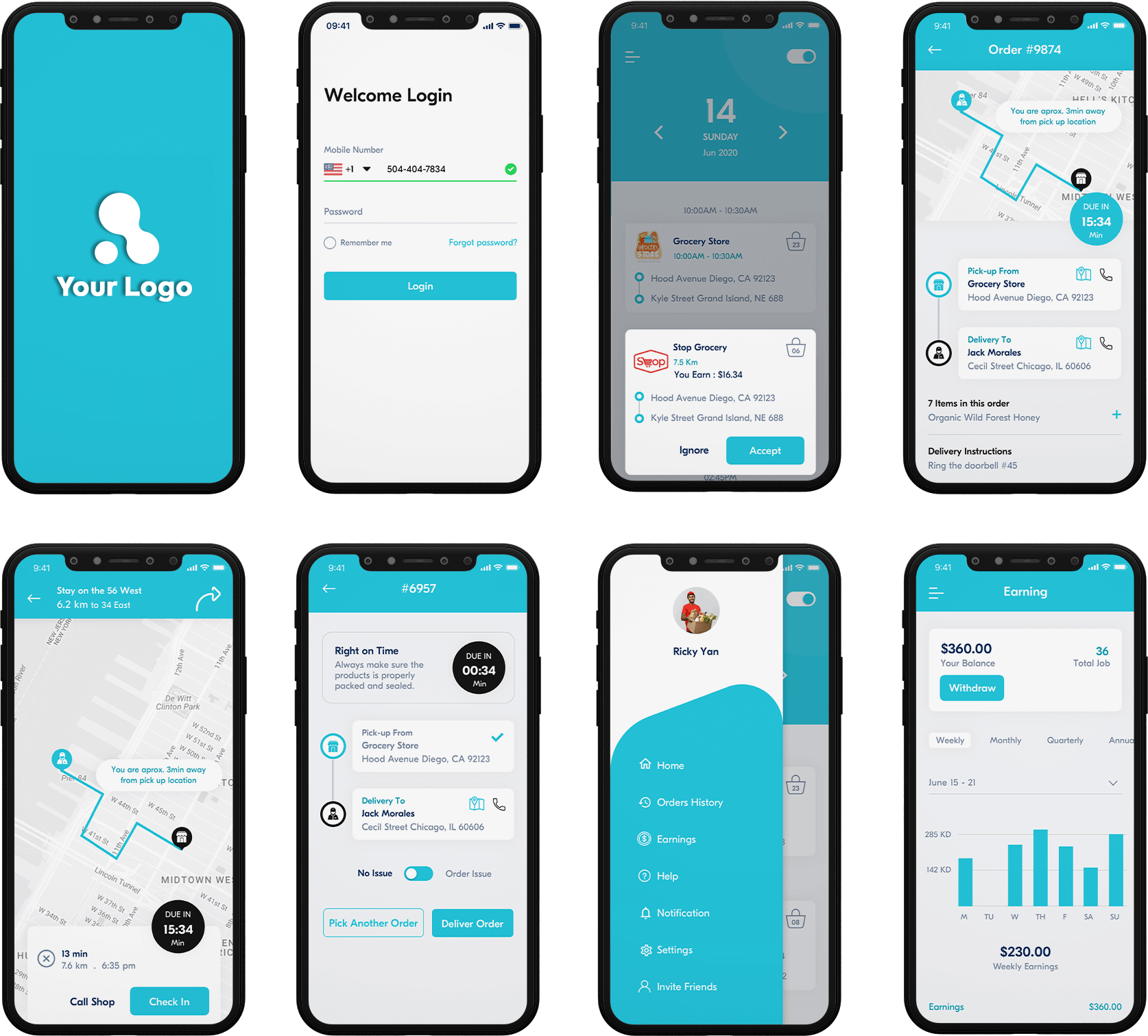 Store Owner App Design
Expand your online business reach and grow your business immensely with our solutions having highly advanced features backed by the best technology stack as these are highly imperative in today's competitive world.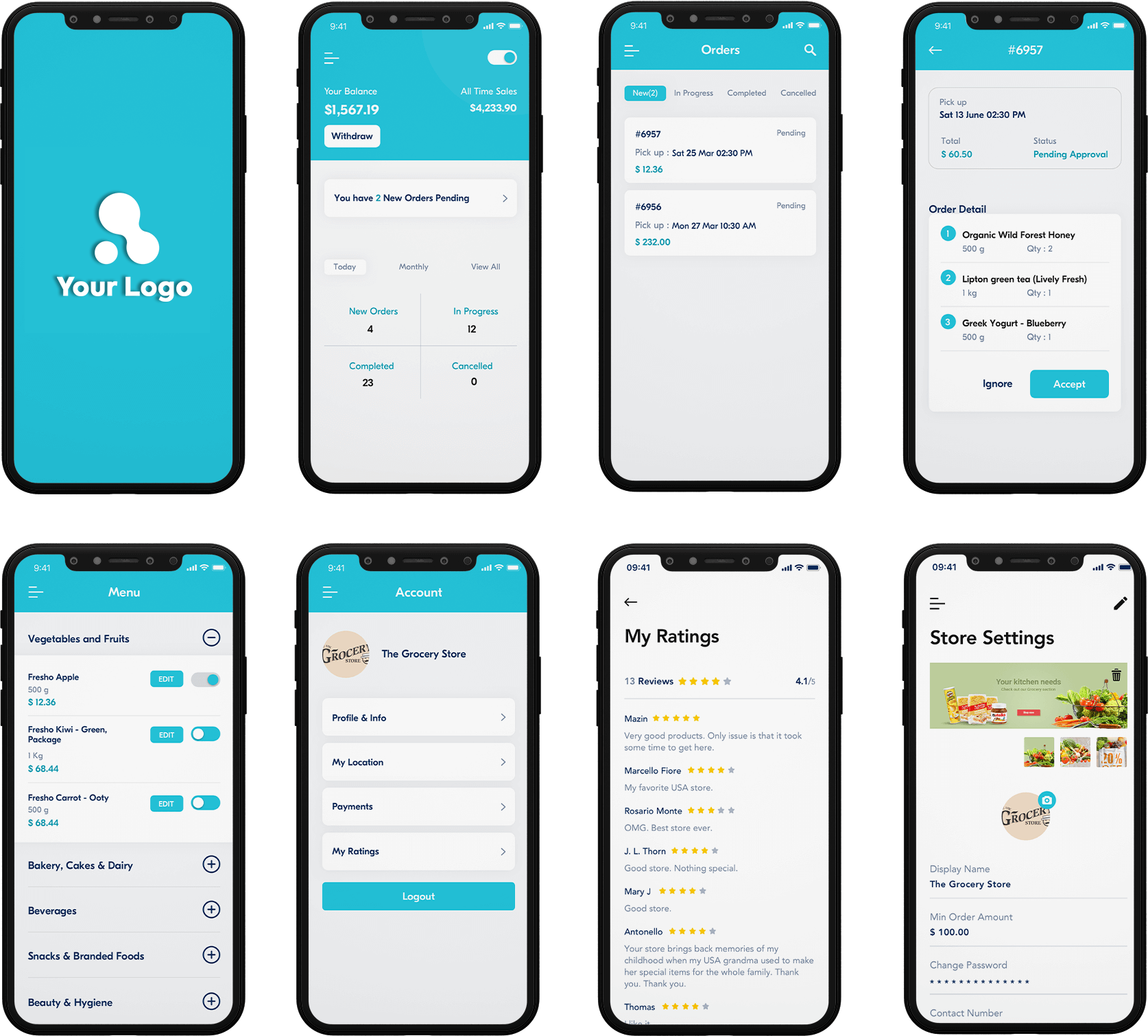 Our Shipt Clone App Package
Understanding the significance of delivering final products within the stipulated time, we stick to the deadline and deliver most advanced software crafted with latest frameworks, coded with hi-tech Shipt clone app source code and decked up with innovative designs enabling you to mark your brand's presence successfully on this highly competitive digital bazaar and flourish constantly.
Customer App (Android & iOS)
Store Owner App (Android & iOS)
Delivery Boy App (Android & iOS)
Store Owner Web panel
Super Admin panel
Fully Functional Website
Billing Panel
Dispatcher Panel
Complete Source Code
100% Customizable
Technical Support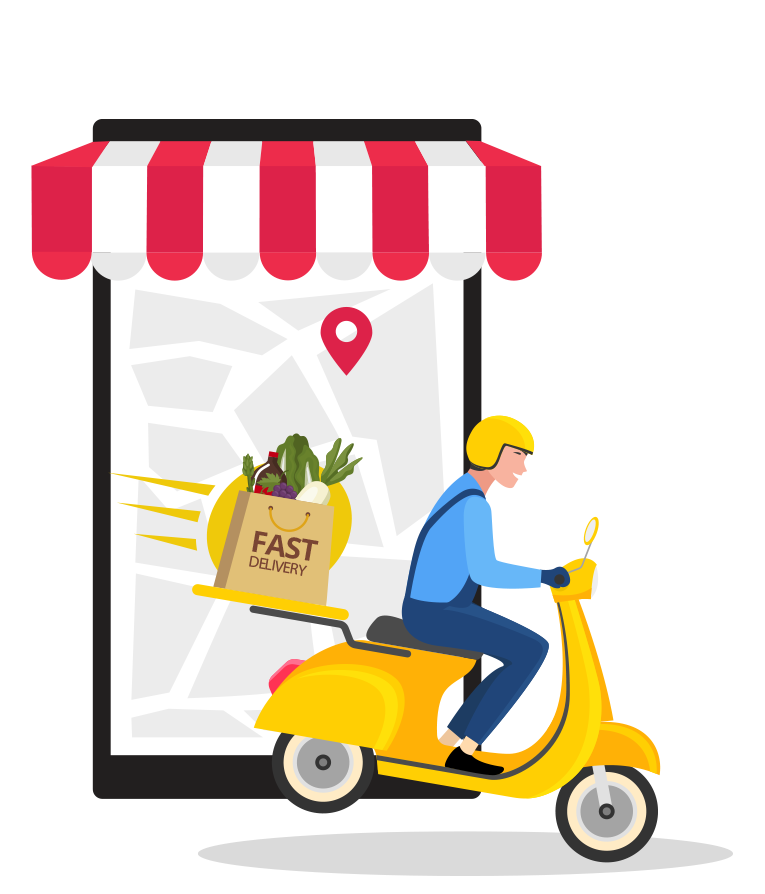 Our Shipt Clone App Development Process
While following a never to fail shipt clone app development process, we make sure that the final outcome has been created embedding each and every client requirements so that they can attain the purpose behind developing the app.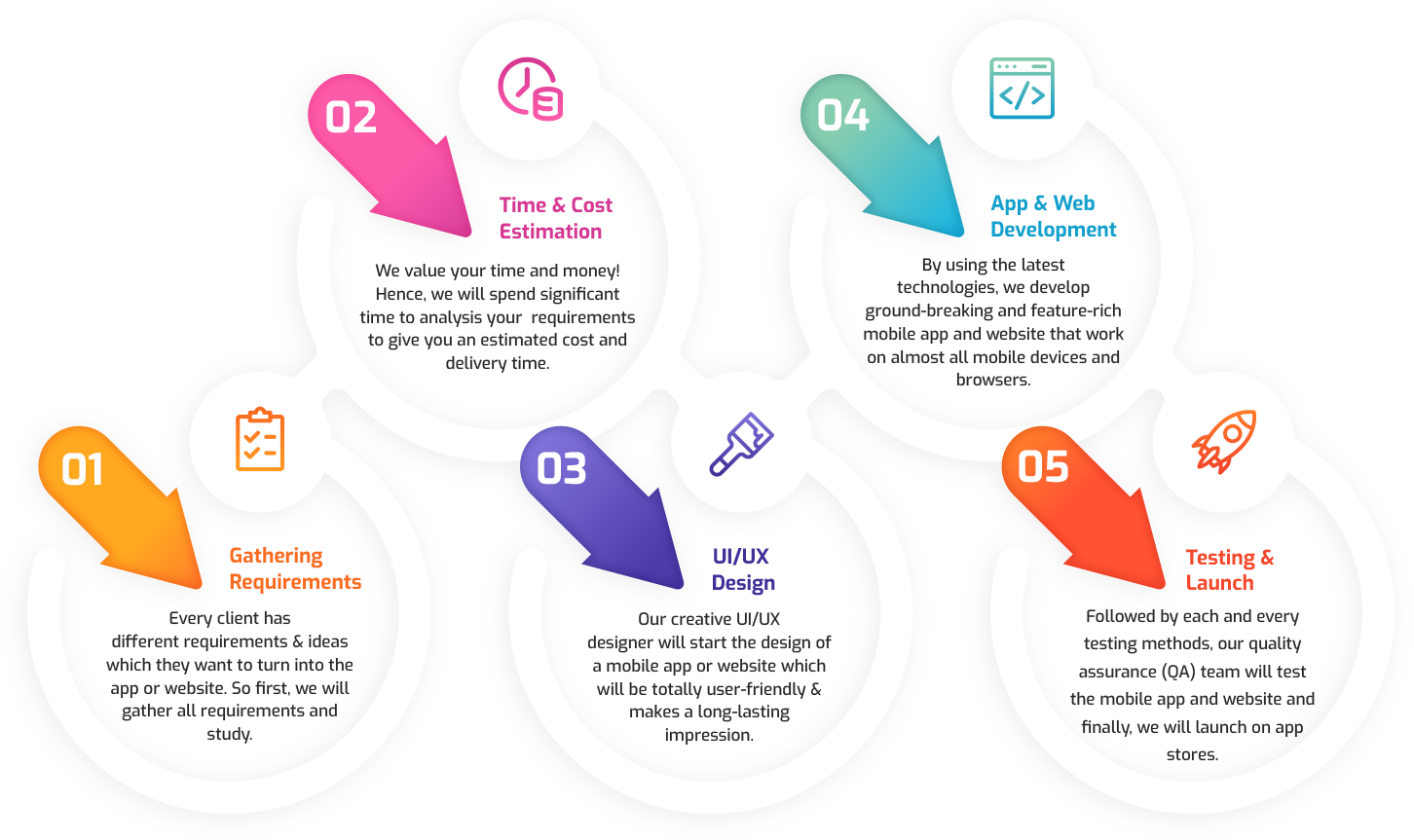 A Small Highlight On Our Technology Proficiency
Our pool of developers carefully create responsive Shipt clone app source code and work on the most recent technologies like Blockchain, DevOps, AI, IoT, etc. So as to keep offering our clients upgraded superlative software performance. Using Rest architecture as well as native app programming languages like Java for Android and Objective C for iOS we develop highly reliable and fast performing Shipt clone script.
Flutter
React Native
Kotlin
PWA
Swift
Java
Ionic
Firebase
Backbone.JS
Angular.JS
Vue.JS
Node.JS
MongoDB
PostgreSQL
Google Cloud
Amazon AWS
Innovative And Customized Other Clone Solutions
We focus on delivering top-notch business solutions idiosyncratically. Since we came into this business, we have developed so many Grocery clone apps, and now we have gained deep expertise in this area. Apart from this, we keep a constant eye on market trends so that we can create something new for our clients.
Payment Gateways Offered
Adding multiple payment gateways is very essential if you want a superior grocery app. Integrate a few of them and let your users pay via credit/debit card, internet banking, or other via other secured payment gateways easily.

Available in Brazil

Available in Turkey

Available in Kazakhstan

Available in Worldwide

Available in Worldwide

Available in Malasiya

Available in Worldwide

Available in Indoneisa

Available in Brazil

Available in India

Available in Worldwide

Available in India

Available in this Country

Available in this Country
UAE
Qutar
Egypt
Lebanona
Jordan
South Arabia

Available in this Country
Mexico
Ecuador
Venezuela
Colombia
Brazil
Chile

Available in this Country
Nigeria
Kenya
Ghana
South Africa
United States
Extra Features Of Our Shipt Clone App
Latest updates on all the handpicked orders, ability to add as many as products to the cart, attaching special tag lines to the products like freckled bananas, perfectly ripe fruits, fresh cheese, etc. are some of the things that can be easily executed with exceptional app features.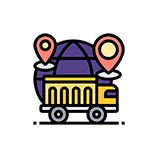 Delivery At Multiple Addresses
Instead of placing multiple transactions, the customers can ship easily and quickly individual grocery items to different shipping addresses.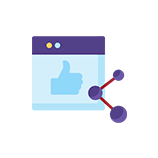 Social Media Page
Amazing feature through which you can permit your users to connect with social platforms so that they can share their experience.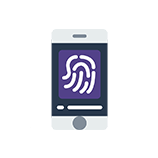 Biometrics or Face-Scanning
A feature that permits the user to login to the app after scanning his face or his fingerprints.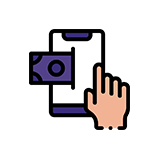 Digital Wallet
The best feature where the debit card or credit card details can be saved for completing transactions within seconds and without any fuss.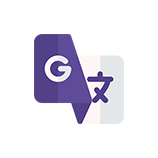 Multiple Languages
For tapping the global market and enabling every single user to operate the app in whichever language they want, the app comes with multiple languages.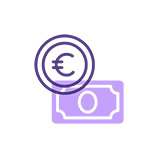 Multiple Currencies
Eliminating the task of manually calculating the product prices into local currency, this feature automatically converts the product prices into local currencies.
Reputed Company With Happy Clients
PeppyOcean was established with a motto to deliver top-notch on demand app development services to our clients and we have been doing this since our inception. We have a long list of satiated clients that are very much contented with our services and keep sharing their success stories with us.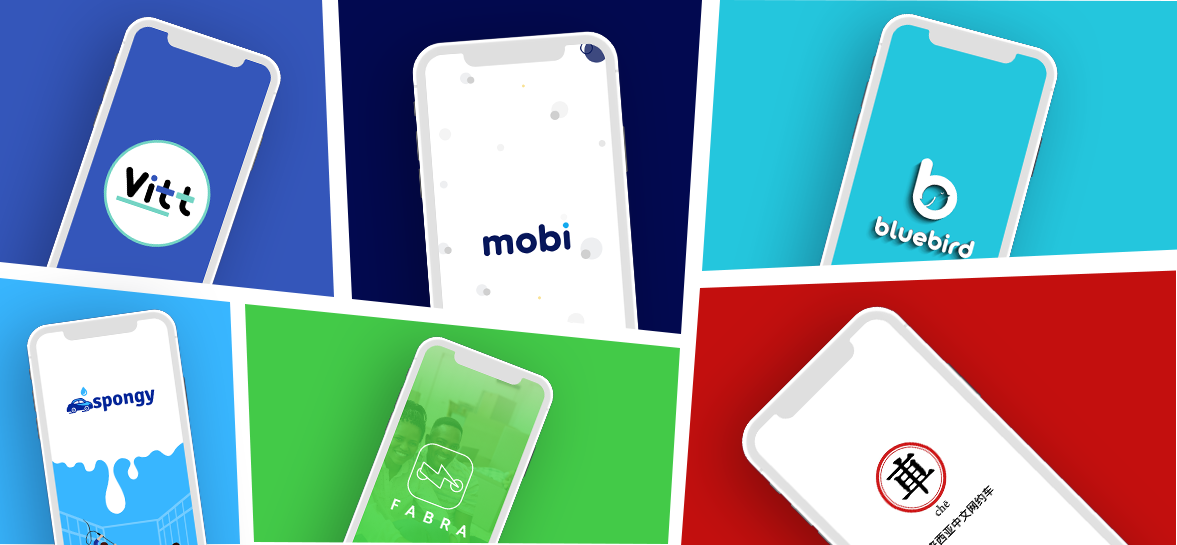 Richard Ling
Commitment to deliver regardless of the amount of time needed to completed the tasks.

Paola Baquero
They have a very complete team, where they attended each of my requirements and offered different solutions.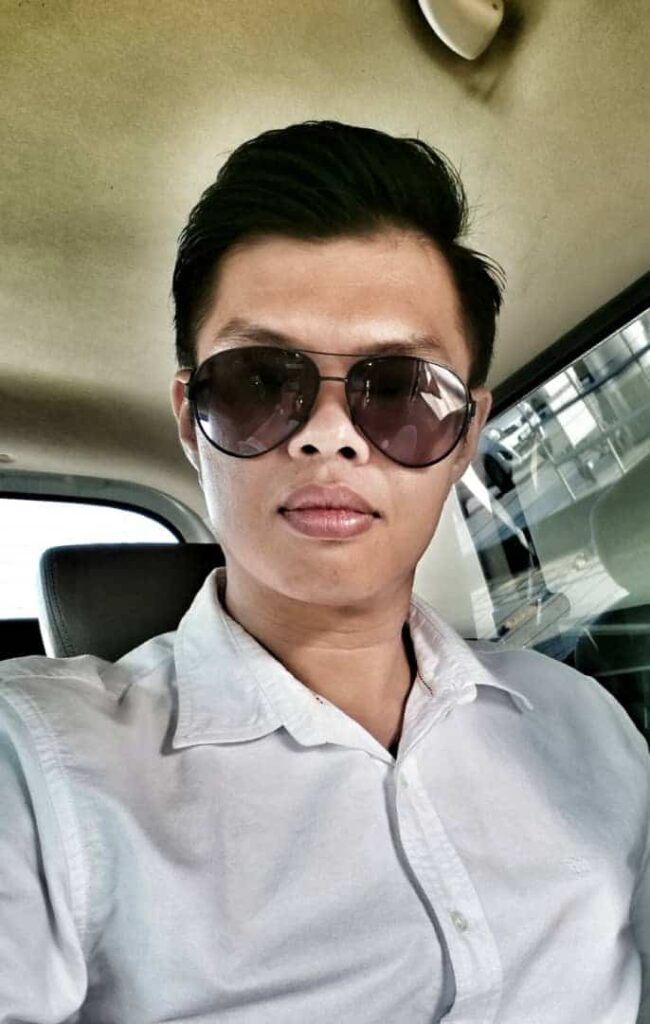 Andrew Yuen
They never fail me on all of our request and always complete the task according to time line.

Gourab Mukherjee
Extremely Reliable and a Hardworking team and good value for money

Faisal Al-Salem
Understand any requests even if we don't give a clear brief Very flexible team
BLOGS
We light the lamp of knowledge by spreading it. Sharing the knowledge we gain helps us enter deep insights and make meaningful transformations in the world around us. Look how we contribute towards a technologically better world.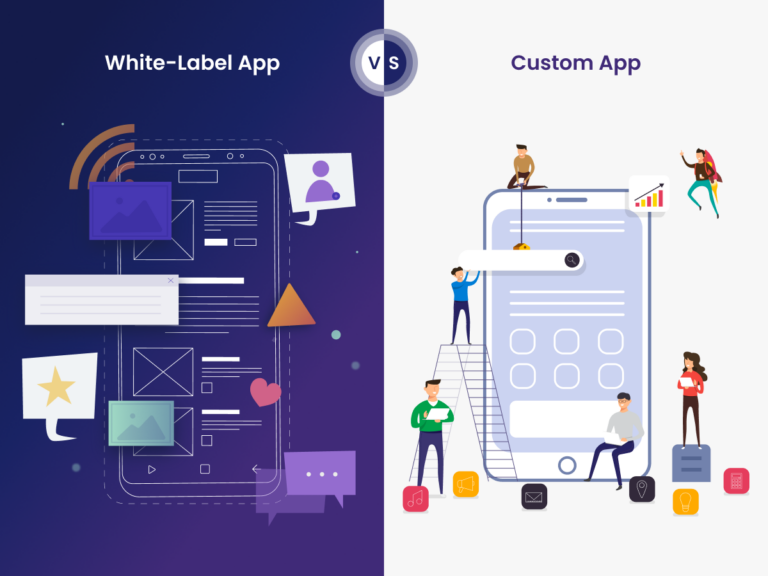 White Label App vs Custom App: Unveiling the Ri...
In today's fast-paced digital landscape, the choice between white label app and custom app is a pivotal decision that businesses must make when venturing into mobile application development. Both approaches
Continue Reading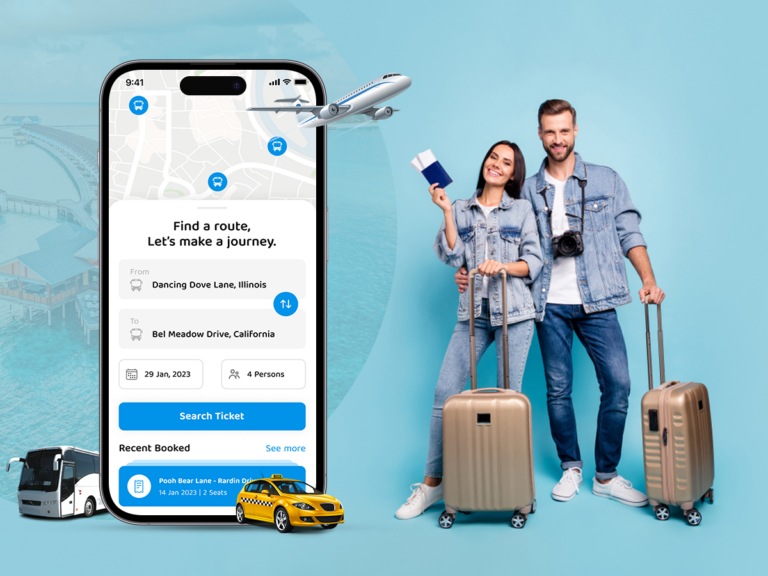 A Definitive Guide to Travel Booking App Develo...
Globally more and more travelers are opting for convenient and efficient digital solutions. As the world is moving towards a post-pandemic reality, travelers seek seamless travel experiences at their fingertips,
Continue Reading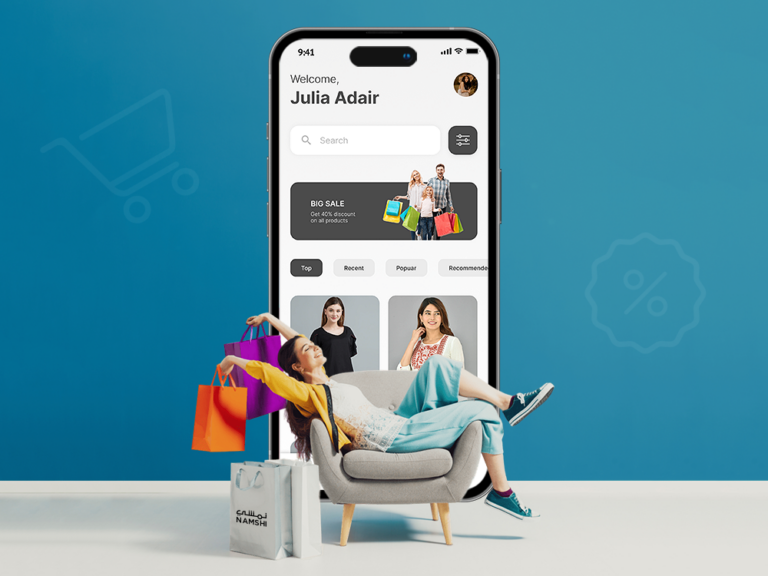 Estimate the Cost of Developing an eCommerce Ap...
eCommerce startup is a relatively new and booming trend in the business world today. If we consider how popular online shopping has become in recent years, it's no surprise that
Continue Reading