White-Label
Taxi App Solutions

for Every Business

Channel our expertise in taxi app development services at cost-effective rates in NYC, USA regardless of the niche you serve.
Private Taxi Booking
Empower your taxi business in the USA with a private taxi booking app to streamline booking services.
Ride Sharing
Build a ride-sharing app like Uber that helps riders share a ride with other passengers.
Car Pooling, Car Rental
Allow groups of people or passengers sharing the same route and travel time to connect smoothly.
Hire Driver
Enable riders to hire a driver with this app to get premium ride services upon ride booking.
Corporate Taxi Booking
Provide luxurious ride-sharing services in NYC to corporate professionals with this app.
Female-Friendly Taxi Booking
Allow female riders and female drivers to seamlessly connect to enjoy a unique ride experience.
Top Quality
Taxi App

Development Services

We implement the best set of techniques during the course of taxi app development services in the USA integrating the best features to allow your white-label taxi app to work flawlessly. No matter if you are a startup, small or large taxi business owner in NYC looking to move taxi operations online.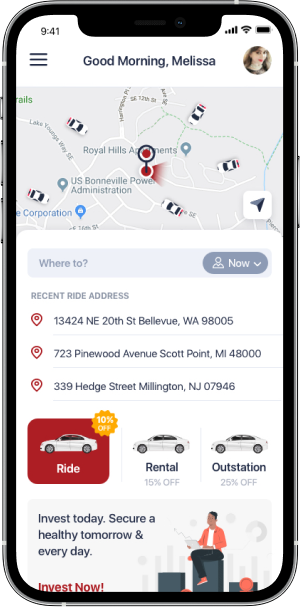 Book ride for someone else
Taxi Booking App
Features
As a leading taxi app development company, we offer robust Uber clone solutions with advanced features to maximize user interaction. Here is a list of key features present in our taxi booking app for the riders' app, drivers' app, and admin panel.
Social Media Login

Users can signup directly through their social media accounts.

Make Special Request

Riders can include a special request when booking rides.

Multiple Stops

Allow riders to add multiple destinations and perform different tasks.

Schedule Ride

Enable riders to book rides in advance adding date, time, and ride type.

Cancel Booking

Riders can get rides canceled in case of a plan change.

Payment Options

Users can pay for rides through credit/debit cards, wallets, or cash.

Save Destination

Assist riders to avoid inputting details with this feature for future ride.

SOS

Give riders the aid to tap on the SOS button to keep safety intact.

Set Availability

Drivers can set their availability as online/offline.

Accept/Reject Request

Drivers can accept or reject the request based on their availability.

View Trip Details

Provide drivers with trip details to provide best ride services.

Start/End Trip

Drivers can update ride status as started, in-process, or ended.

Earning History

Enable drivers to get a comprehensive view of their earnings.

VOIP

Aid drivers and riders to place a call over the internet.

Enlist Multiple Vehicles

Provide drivers with flexibility to enlist their different vehicles.

Rate Customers

Drivers can provide ratings & review to customers.

Manage Rider/Driver

Update and keep record of the rider and driver details.

Manage Vehicle

Update details of vehicles, the kind of fuel, and model number.

Manage Booking

Add bookings manually from the web panel to know the number of rides.

Fare Management

Update base fare, fare per mile, etc. to automate invoice generation.

Assign Trips

Provide non-tech savvy riders access to drivers' numbers to book trips.

Manual Booking

Get details of booking made by rider offline with all details contained here.

Reports and Analytics

Get a detailed view of the ride behavior, payment modes, commission, etc.

Manage Reviews

View riders' feedback and grievances to ensure ride services are enhanced.
What Makes Our Uber Clone App Stand Out From the Rest?
Implementing the best techniques during Uber-like taxi booking app development; our Uber clone script helps you to scale up your taxi business in New York, and serve riders in the best possible way.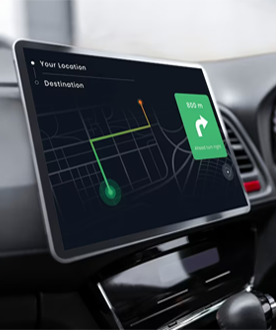 Cross-Platform Availability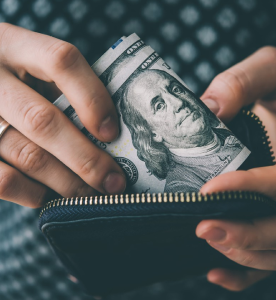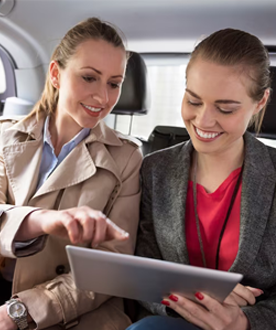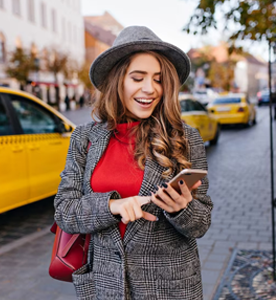 Factors Determining Taxi App Development
Cost
Apps like Uber, Lyft, etc. have revolutionized the way riders get a ride in the USA. This has become a source of inspiration for those who want to digitize their taxi ops. Here cost constraint becomes a major hurdle. To keep this in check you need to manage these aspects.
UI/UX Design
The design's user-friendly nature is crucial to check for getting a rough figure of your cost.
App Platform
Android and iOS are two major platforms for app development. The choice of platform affects cost.
Features Module
Based on the features you choose for your white-label taxi app solution, your cost goes up or down.
Technology Used
The latest technologies and their robustness matter a lot when estimating the budget.
App Complexity
On the basis of the complicated nature of your taxi app solution, you can determine the overall cost.
App Security
Keeping security in check is vital to avoid paying extra during taxi app development services.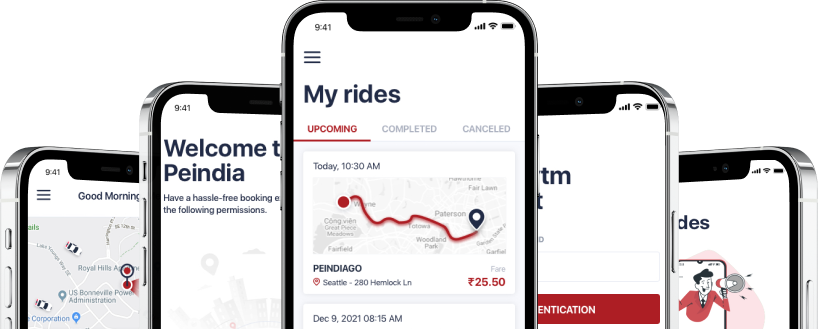 Partner With the Best
Taxi App Development Company

to Stay Ahead

If you are a startup or taxi business owner and want to develop a robust taxi booking app in New York, USA, partner with us to obtain ROI like never before and get the following benefits.
Integrity and Transparency Models

Flexible Engagement Models