Custom Taxi App Development
Solutions

We Offer

Leverage our custom white-label taxi app solution to your taxi business advantage for creating unique ride experiences thereby gaining the ability to earn more customers and profits.
Ride Sharing
With our top-notch taxi booking app development services, empower users with the flexibility of ride-sharing to travel with comfort.
Private Taxi Booking
Allow riders with this out-of-the-box, one-of-a-kind private taxi booking service to get a ride experience like never before.
Car Pooling, Car Rental
Provide eco-friendly and cost-friendly ride sharing to riders with our carpooling and car rental app solution.
Hire Driver
Connect riders to premium riders nearby to enable them to a ride that is both premium and out-of-the-box.
Corporate Taxi Booking
Provide employee-friendly ride services that allow corporate riders to get timely rides for commutation purposes.
Female-Friendly Taxi Booking
Provide gender-friendly rides that connect female riders and drivers to one another that are safe and convenient.
Automate Your Business With Our
Readymade

Solutions

As a reliable taxi app development company in UAE, we believe in keeping quality at its prime. Therefore, when we study your needs and assess their business relevance; we build a solution that makes these functions possible.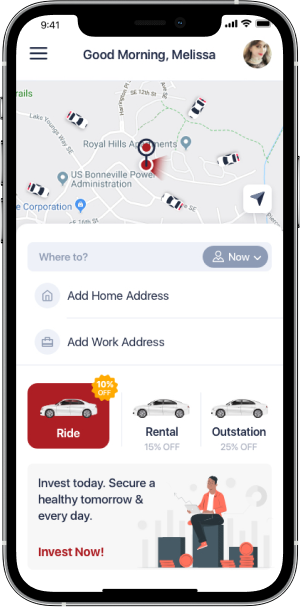 On-Demand Taxi Booking App
Features
Our white-label taxi app solution is packed with the most unique and standout features to allow passengers and drivers to connect and help taxi business owners to automate entire operations in an easy and smooth way.
Number Verification

Receive OTP on sharing mobile number. Enter it and start booking rides.

Schedule Ride

Add time, date and location for pickup and drop and schedule ride.

Book For Others

Book a ride for someone else and share the details via SMS.

Referral Code

Share referral code with friends & family to receive rewards.

Fare Estimate

Get fare for ride based on kilometers covered from pickup to drop location.

ETA

Receive update on the time by when the cab will arrive at pickup location.

Payment Modes

Select payment mode from different options for booking ride.

SOS

Tap on the SOS button to update emergency contact of danger.

Driver Dashboard

Get view of earnings, rides provided, ratings & reviews, etc.

Set Availability

Set availability to help users know your availability status.

Accept/Reject

Drivers can accept or decline ride requests at their convenience.

Trip Details

After accepting ride request, driver can see passenger's details.

Navigation & GPS

The feature allows drivers to find users' locations easily on map.

Update Trip Status

Drivers can set trip status from the app – started, ongoing, ended.

Check Earning

Drivers can check details like rides completed, earnings, etc.

Review & Rating

Just like the passenger, drivers can also rate & review users.

Admin Dashboard

Manage things like commission, fares, generate reports, etc.

Manage Customer

Get a view of users on the app along with their profiles.

Manage Driver

Stay updated with details of drivers registered on the platform.

Manage Vehicle

Update details of vehicles, including their model name, number, etc.

Track Drivers

Admin can track drivers and their activities in real-time on a map.

Reports & Analytics

Receive a report of profits, trip details, driver payroll, etc.

Manage Categories

Manage categories such as carpooling, cab, car rental, etc.

Tariff Management

Set different charges like rate per distance, base fare, etc.
What Sets Our Taxi App Solutions Apart?
Uber clone app comes with the best set of functionality and features to help riders and drivers alongside providing assistance to the taxi business to scale.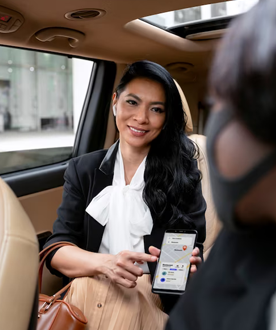 Cross-Platform Availability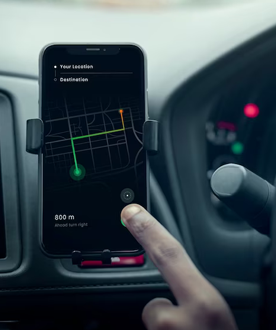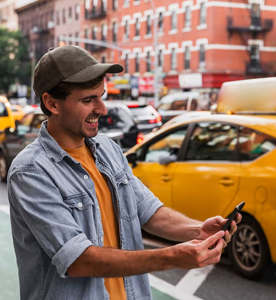 Taxi Booking App Development
Cost
As a startup when you embark on the journey to digitize your taxi business in Dubai, UAE with a mobile app; you need to analyze the areas that affect taxi app development costs.
App Platform
Android and iOS are the two main platforms where you can launch your apps. Based on the choice, your cost will go up.
Features
Features and their respective relevance contribute to a great extent in determining the cost of taxi app development.
Technology Stack
Technologies and their robust nature; followed by their relevancy in developing a robust and scalable app affects overall budget.
UI/UX Design
The user-friendly nature of the design strategy implemented in the white-label taxi app solution also increases or decreases the cost.
Maintenance & Support
Ongoing maintenance and support both during and after the course of taxi booking app development causes costs to increase.
Third-Party Integration
The third-party API integration and their respective numbers have a great role to play in giving an estimate for the cost.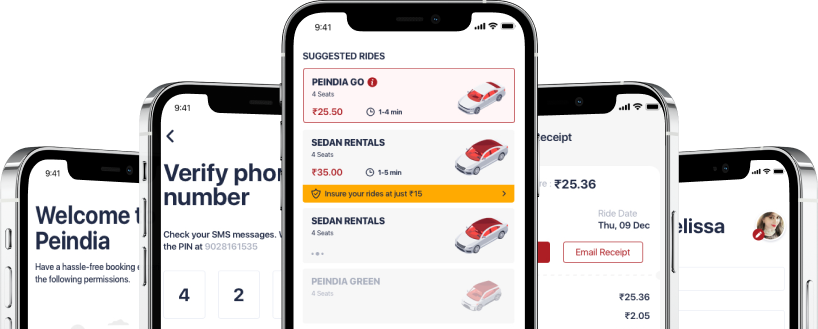 Why
PeppyOcean

For On-Dmenad Taxi App Development?

Do you wish to build an Uber or Careem-like taxi booking application? Join hands with us to build a profitable taxi empire! Whether you require a mobile app for iOS, Android, or both, we leverage the best tools and technology to cater to your particular needs with a robust and white-label taxi booking app solution.