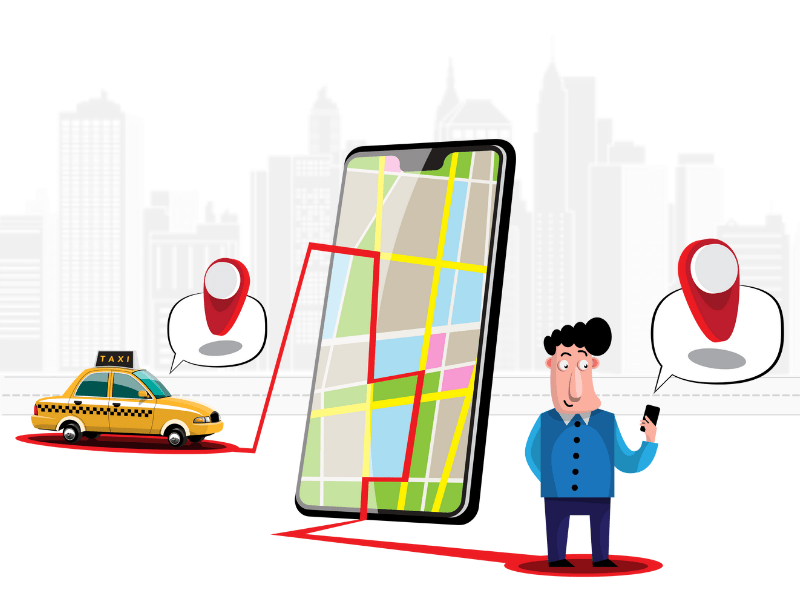 Ankit Patel

March 10, 2022

7 min read
Commuting from one place to another was never as easy as it is today. Guess, why! Yes, you have guessed it right; this is all because of taxi apps. To evade the harrowing experience of the commuters while hailing a cab, the taxi apps came into existence. While talking about taxi apps, the first app that hits our mind is Uber. From Uber, many start-ups got a fabulous idea and came up with terrific taxi apps while utilizing the technology advancements.
Currently, Uber is not the only taxi booking app in the market. Several other giant taxi-hailing apps like Careem, Lyft, Grab and many more are now available for commuters to choose from and book their rides with a few clicks. All these apps are performing superbly well.
Mesmerized with the success of taxi-hailing mobile apps? Well, you too can come up with your very own cab booking app. But, before jumping into the bandwagon of taxi booking apps and hiring taxi app development services from a leading company, you need to go through this entire write-up. Here, we have enlisted all the taxi apps that are performing pretty well despite cut-throat competitions along with their brief description and features liked by the riders and the drivers.
1. Lyft Taxi App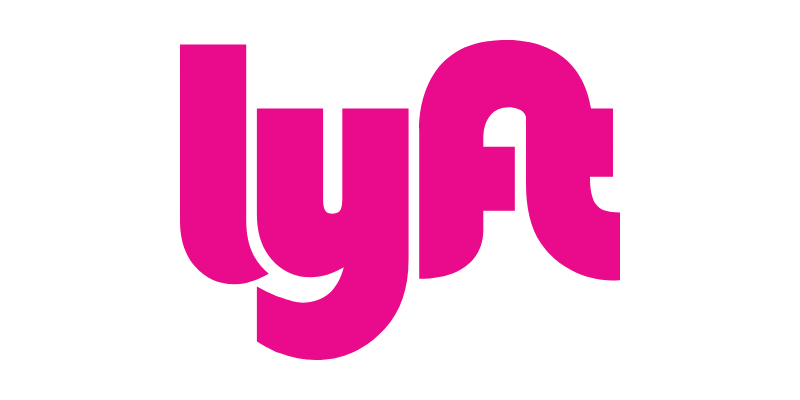 Currently performing its best in over 640 United States cities along with 9 Canadian cities, Lyft was launched in 2012 with its headquarters in San Francisco. Considered as an ideal alternative to Uber, Lyft has scored 4.9 ratings in Play Store and App Store, which is why it is ranked second amongst all the taxi booking apps in the US. You can hire the services of a taxi app development company to build a taxi app like Lyft. Some facts to know about Lyft:
All-inclusive service app
Holds 29% market share in the US
Available to more than 95% of the population of the US
One of the most preferred ride-sharing apps developed using the latest technology
Permits the riders to book their rides in advance (up to 7 days)
Currently valued at $24.3 billion
Lyft features liked by riders:
Discounts on sharing rides
Lyft Amp, a light-up sign that helps riders find nearby cabs
Highly secure ensuring safe rides
Quick pickups
Lyft features liked by drivers:
A separate app for drivers customized as per driver needs
Drivers get the option to choose available timings
Neat system to pay the tip to the drivers
Know more: Cost of Developing a Ride Sharing App Like Lyft
2. Gett Taxi App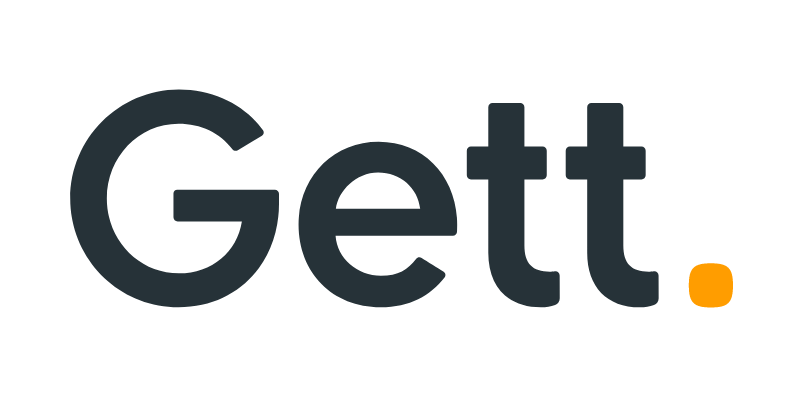 An Israel-based taxi app came into existence in 2010. Formerly it was recognized as GetTaxi. It provides taxi-hailing as well as ride-sharing services in over 120 cities covering Israel, UK, Europe, and Russia. It has also partnered with Lyft and provides its services in the US. Some facts to know about Gett:
Operates across Israel, the UK, the USA, and Russia.
Gained popularity in no time due to its reasonably priced rides.
Compatible with iOS and Android platform.
Soon coming-up with a carpooling option for New York riders to save their money.
Carpooling option helps save plenty of travelling time, which will add more users.
Booking of rides 14 days prior to travel date is permitted.
The current worth of Gett is around $1.4 billion.
Gett features liked by riders:
Direct access to past ride data
Driver details available
Customized travel policies
Gett features liked by drivers:
Effortless communication
100% of the tips retained by the drivers
Daily payments
Know more: A Step By Step Guide On Taxi App Development
3. Easy Taxi App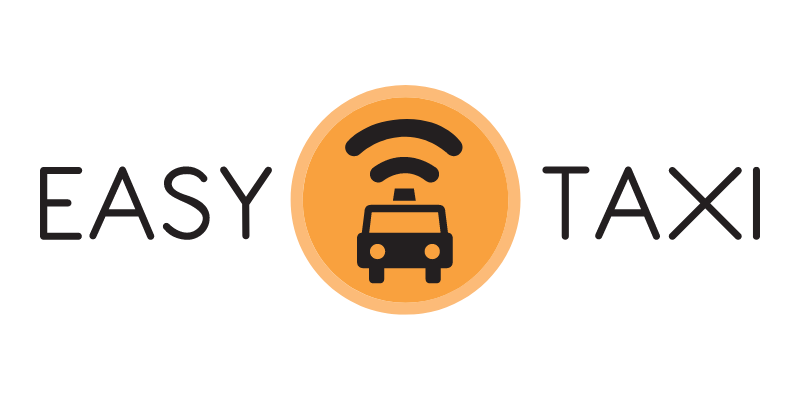 Successfully operating in almost 420 cities covering 30+ countries, Easy Taxi was founded on June 24th, 2011. With 20 million and more users and more than 4,00,000 drivers, this taxi booking app is giving tough competition to Uber. Any taxi booking app development company has designed this app with a dynamic user interface and an in-built fare calculator together with a better GPS algorithm. Some facts of Easy taxi app:
Compatible with Windows, Android, and iOS devices.
Selects driver carefully considering the rider's safety.
An award-winning app awarded with Startup Weekend Rio, Spark Awards, LIDE Entrepreneurship Award, IBM SmartCamp Brazil and many more.
A strong competitor of Uber.
Easy taxi app features liked by riders:
Allows to book a ride while being online
Permits to create route lists
Helps in saving travel statics
Car movement can be tracked with a tap
Easy taxi app features liked by drivers:
In-app turn-by-turn navigation
Detailed trip information
Enhanced GPS navigation available
4. Uber Taxi App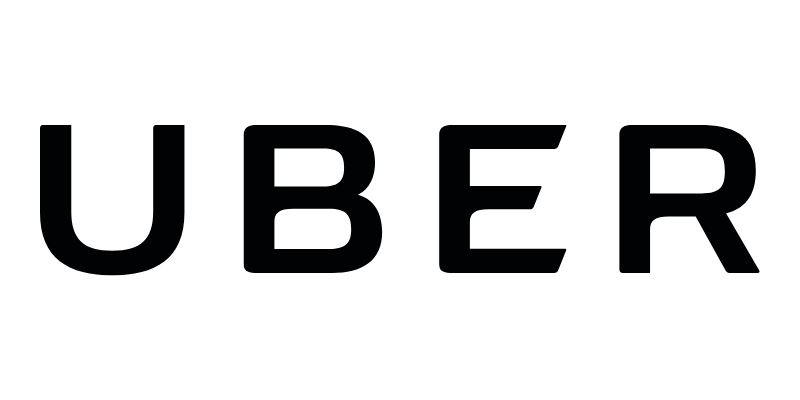 Uber, the very first taxi app meeting the unexpected commuting needs of the traveller ought to be there in the list of the best taxi apps. Uber taxi app hit the mobile app landscape in 2010 and changed the entire transportation scenario. It has 110 million users worldwide and operates in more than 900 cities and 84 countries. Picking up Uber clone app features and building an app similar to that with the help of a taxi app development company is a great idea. Panic mode, multiple payment options, easy and quick fare-splitting are some of the unique features that can be added to your taxi app. Some facts about Uber:
Uber has successfully spread its wings and covers South Africa, Asia, and Europe.
In a day, the average number of trips completed by Uber worldwide is near about 18.7 million.
5 million drivers all over the world run Uber cabs.
By December 2021, it generated gross booking of $25.9 billion including $11.3 billion mobility booking and $13.4 delivery bookings.
Uber features liked by riders:
Option to pay in cash or within the app.
Driver rating option.
Scheduling rides in advance.
Easy splitting of fare and multiple pick-ups and drop-off points.
Express pool.
Uber features liked by drivers:
Special assistance for drivers with impaired hearing.
Incentives and bonuses on meeting the target.
Passenger rating option to identify annoying riders.
Option for opting out of ride sharing drive.
5. Ola App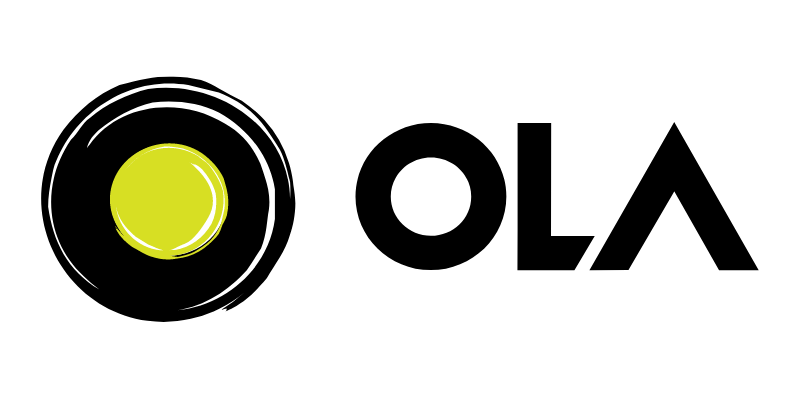 This India-based ride-sharing and cab hailing app are spreading its wings worldwide. Ola and Uber are the biggest competitors in India and now, Ola is all set to beat Uber overseas also. Ola is operating in several countries that including the UK, New Zealand, and Australia. Some facts of Ola app:
Currently, the market share of Ola is around 56.2%.
Offers a variety of options to choose from like for short and affordable rides – Mini & Micro, for ride sharing – pooling option and for luxury rides – Prime option.
Auto and two-wheelers can also be booked for a time and money-saving rides.
Integration of a few regional languages.
Ola features liked by riders:
Roadside assistance
Safety features such as panic button
Choosing a cab as per the budget
Entertainment option and in-cab Wi-Fi.
Ola features liked by drivers:
Daily payment
24*/ live support
Lease option for drivers who don't have a car.
6. Cabify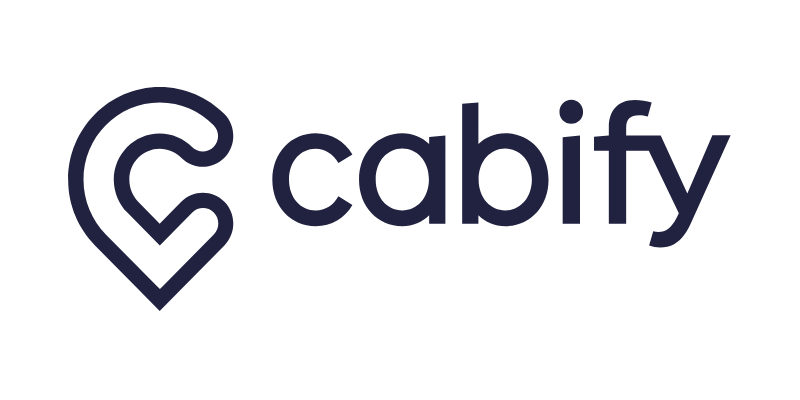 Cabify is a Spanish cab booking app. It is a widely used commuting app by the users to move from one place to another within the city. Along with maintaining high safety standards, this app is improving its online taxi services to beat the competition. To use the app is as simple as that of the Uber. Some facts about Cabify:
Currently operating in Chile, Argentina, Ecuador, Peru, Uruguay, Colombia, Mexico, and Spain.
Planning to spread its wings worldwide as it has total funding of around $ 477 million.
Compatible with both the platforms – iOS and Android.
Options for vehicles to choose from – Easy, Lite, and Executive taxi.
Cabify features liked by riders:
USB charging, Wi-Fi
Real-time tracking
Digital payment options.
Cabify features liked by drivers:
Free training
Dedicated app for drivers
Turn-by-turn navigation.
7. Bolt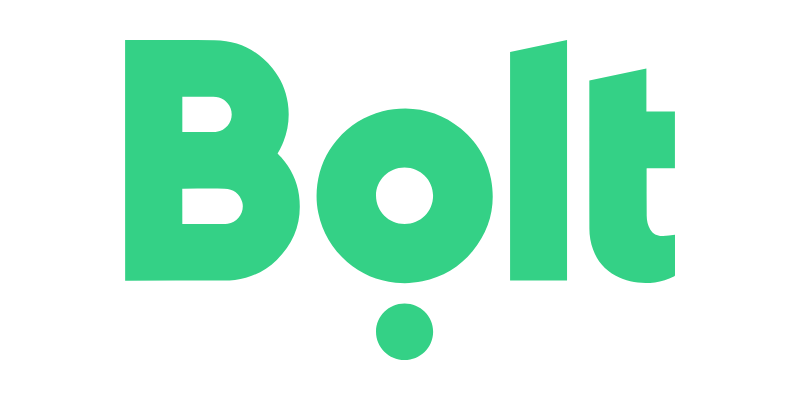 Available in 400 cities and over 45 countries all around the world, Bolt was earlier known as Taxify. It works in the same manner as Uber and Grab work. It offers fast and low-cost rides to its passengers. It was released in July 2013 and has its HQ in Estonia. The rider at the time of booking a ride can see the upfront prices and get to know how to make payment. Some facts about Bolt:
Operates in Australia, Cyprus, UK, Russia, Portugal, Mexico, Nigeria, Latin America, and many more.
More than 10 million passengers have booked rides through Bolt.
The total funding of Bolt is $1.3 billion.
The number of drivers employed under the app is 500 thousand.
Bolt features liked by riders:
Upfront prices
Immediate pick-ups
Low cost rides
Driver rating option.
Bolt features liked by drivers:
Carbon neutral rides
Rate riders
Track past rides and calculate total earnings.
8. Curb Taxi App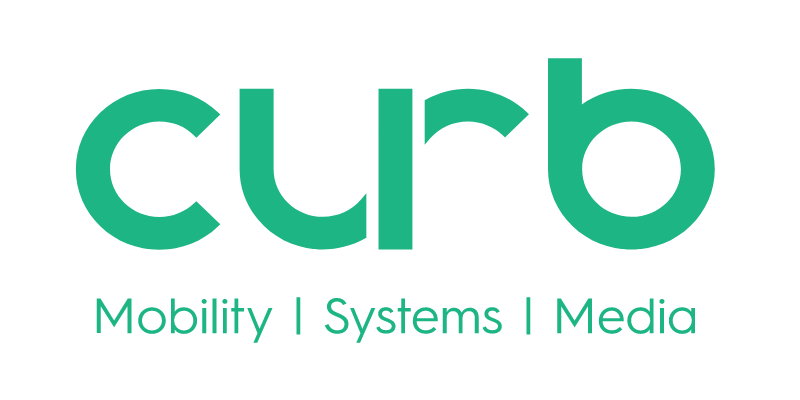 Curb is one of the popular taxi booking apps in the US, permitting riders to book a cab via their smartphones. The riders get the privilege of booking insured and professional drivers. In the App Store and Play Store, the ratings received by it are 4.5. Avail of taxi app development services from a reputed company for developing an app like Curb. Some facts about Curb:
Currently operating in more than 60 cities that include New York, Los Angeles, Boston, Washington DC, Chicago, Las Vegas, Philadelphia, and Miami.
Users are provided with premium facilities like AC, a wheelchair, baby-seat, and music.
Carbon neutral rides are offered.
The total funding amount of the app is $10.7 million.
24 hours prior to departure the cabs can be booked.
Curb features liked by riders:
Connect with fully insured and licensed drivers
Pay fare with cash, credit card, or PayPal
E-receipt after payment
Permitting to share referral codes to earn free rides.
Curb features liked by drivers:
Assured payments
Best 24*7 support
Riders rating option.
9. Grab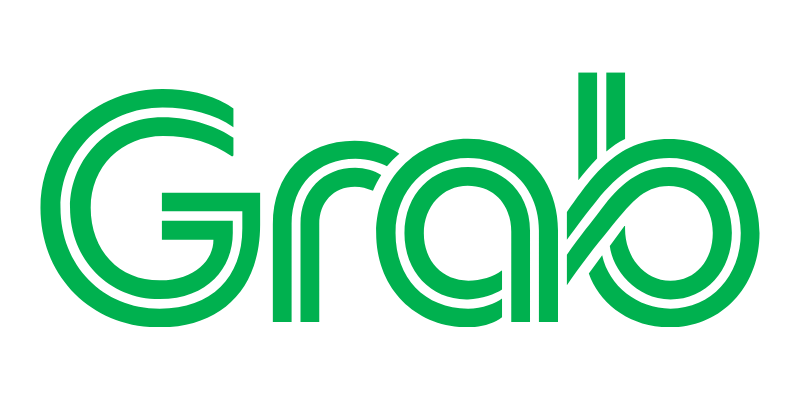 Grab came into force in June 2012 and is highly functional across Southeast Asian countries. Grab is one of the favourite taxi booking apps after Uber in Malaysia, Thailand, Singapore, and the Philippines. Flawlessly offering cab services, the app has registered more than 4 million downloads. It is not a bad idea to hire the services of a taxi app development company and build an app having Grab like features. Some facts of Grab:
Earlier the app was addressed as MyTeksi, after that as GrabTaxi and today it is popular as Grab.
Having about 75000 drivers registered to it, the app has the biggest driver force.
Having spread its network over 6 different Southeast Asian countries, it is becoming more popular day by day.
Compatible with Blackberry, Android and iOS mobile applications.
Have been awarded as best travel mobile app of Frost & Sullivan.
Enables riders to schedule rides 7 days prior to the departure date.
Grab features liked by riders:
Fast & affordable
Point-to-point pickups
24*7 support.
Grab features liked by drivers:
Cab renting options
Flexible hours
Mapping system
Driver's screening.
Know more: Overtake Success with a Winning Grab Clone App
Know About The Factors That Affect The Cost To Develop Taxi App
All these above-named taxi apps are popular all over the world. You can also have a similar type of app, but you must first know about the factors affecting the taxi booking app development cost. The cost to develop taxi app similar to Uber clone app depends entirely on the factors like:
App size
App design
App platform
Number of developers
Technology stack
Payment gateways
Whether a rider is travelling to work, is moving out for shopping, or commuting to the airport, the taxi booking apps have always provided hassle-free transportation services, thereby making commuting easy and convenient for the riders. Equipped with a plethora of features, taxi apps are the saviours for the ones who don't feel like driving.
After having known about the top 9 taxi apps, in brief, you must have made up your mind to develop a taxi app similar to all these. Note that all the taxi apps do not succeed because of the presence of the big sharks in the market. Hence, you need to take the taxi app development services of a reputable Uber clone app development company so that an app like Uber, Lyft, and Grab can be developed.
You may also like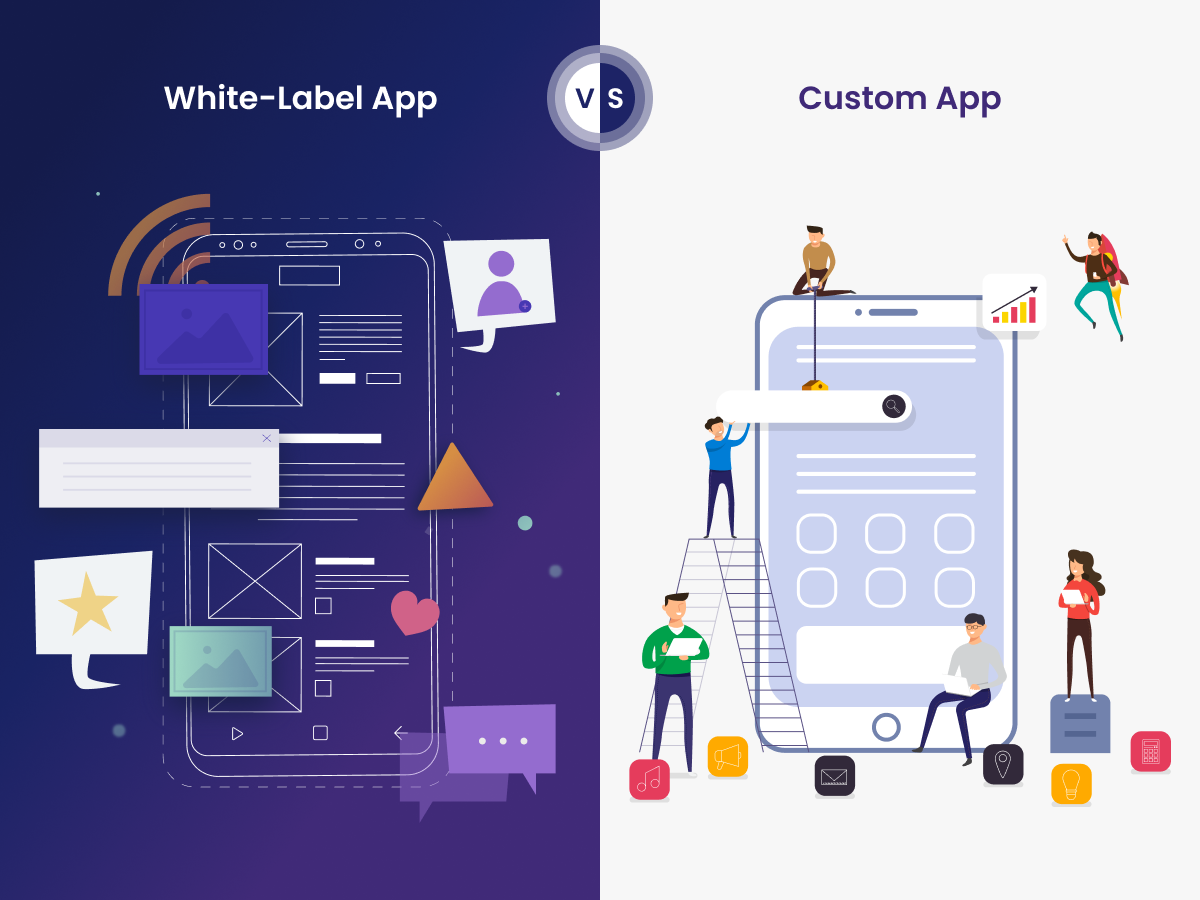 White Label App vs Custom App: Unveiling the Right Choice
Chirag Vaghasiya
In today's fast-paced digital landscape, the choice between white label app and custom app is a pivotal decision that businesses must make when venturing into mobile application development. Both approaches have their distinct advantages and disadvantages, and the path chosen can significantly impact a company's success in the digital realm. Every business has common goals… Read More