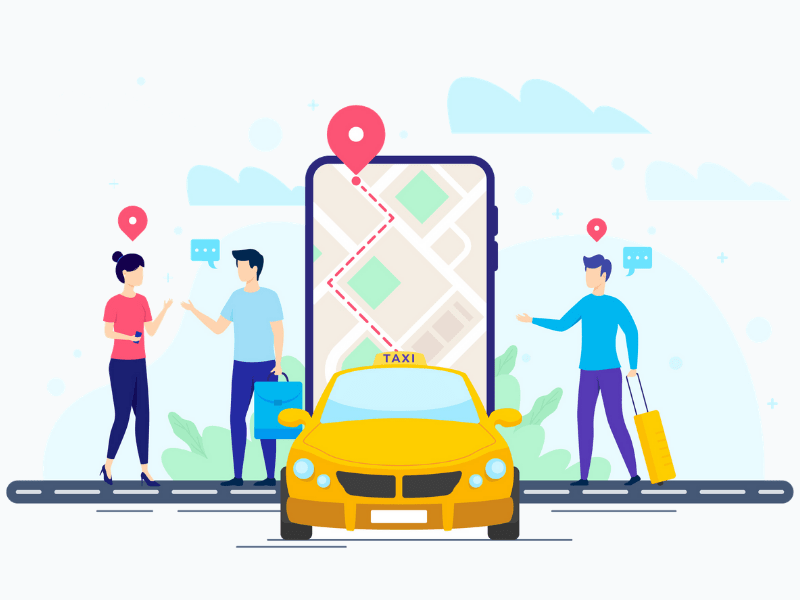 Ankit Patel

February 12, 2021

4 min read
Uber set the ground for taxi apps to get on the bandwagon and join the race. It totally transformed how people travel. It further gave rise to ride sharing apps like Lyft and Lyft clone apps. Taxi providers want to generate maximum revenue in a single ride. Even people are looking for economical rides. A dependency on taxi apps for transportation has urged people to make the most of it at the same time keeping their savings at the same level.
The demand for taxi app development services is on the rise and will certainly be on an upward scale in the coming days. The reason why taxi app development rose to popularity is people's dependency on it as it has become a trend. Entrepreneurs came forward to invest in ride sharing apps irrespective of the cost to develop app like Lyft. Let us look at some of the reasons why the demand for taxi apps increased and they became the most dominant part of the transportation industry.
Expensive cars
High cost of maintenance of cars
Safe way of transportation without the need to drive
Luxury at affordable rate
Ease of getting the transport through easy to use taxi apps
With transportation easily available people started using taxi apps and also started relying on them for their day-to-day commuting as well as transportation needs. No doubt why taxi app development services rose to popularity so soon. With taxi apps becoming more affordable and popular, there arose a need to make them more affordable for users and profitable for drivers or motorists. By sharing rides, users can not only enjoy a ride at an affordable rate but can also make new friends while on the commute. By getting paid more for a single ride, ride-sharing apps like Lyft reached popularity heights among drivers too.
What is Ride Sharing?

With ride-sharing systems drivers and passengers connect for a single ride with the use of ride-sharing apps. Sometimes referred to as carpooling, it lets people travel to the same destination in the same car. This reduces the transportation cost. Following are the benefits of ride sharing:
Makes passengers feel safe
Creates job opportunities
More profitable
Affordable transportation
Opportunity to get social
Reduced impact of fuel emissions on environment
Reduced use of fuel
Economically feasible for all
Environmentally beneficial
Currently, Lyft is the most popular ride sharing app which has led to the increase in demand for ride sharing app development services.
Two computer programmers Logan Green and John Zimmer launched Lyft in the year 2012. Initially, it was a part of the service of Zimride, a long-distance carpooling company that provided intercity transportation. Zimride was also founded by the same pair in 2007.
Today, Lyft is the most commonly used ride sharing option which is preferred by any passenger who has no problem sharing rides. As a result, Lyft clone apps have also increased in demand and are an easy transportation option for those looking forward to an economical way to commute.
Before we proceed to know the cost to develop app like Lyft, let us first know and understand the remarkable features which any Lyft clone app should have to achieve fantastic growth.

Schedule rides in advance: Life is constantly changing and is filled with a number of tasks. In such times, the facility to book a ride before time is all that a passenger can ask for. This will reduce wait time and save money for commuters during peak hours. This feature must be used considered by developers providing taxi app development services.
Multi-language: In order to widen the scope of usage of the app, it is important that the Lyft clone app is capable of being used by multiple people irrespective of their language skills. An ideal app should always be accessible by users of various languages.
Reviews and ratings: What is the first thing which we all look for before ordering any product online? Yes, it is reviews and ratings. When a product or service is provided through the online mode the most determining factor for the purchase is the review. The review enables commuters to trust the app and ride safely with no cause of concern.
Real-time notifications: This is a must-have feature that must be considered by any developer or company offering ride sharing app development services. It enables drivers and commuters to connect with each other in real-time. It makes things easy for both parties and helps them reach each other in a nick of time.
Estimated fare: Every Lyft clone app should provide an estimated fare of the trip which will give an idea to the commuter to keep the change ready or to see if he or she has that amount in the wallet or not.
Allocation: The driver should be able to accept or reject the ride according to his convenience before the ride begins. Only when the driver accepts the ride, a notification should be sent to the commuter.
Multiple-Payment Gateways: Ride sharing app development services must make it a point to provide various payment gateways to ensure wide usage of the app. A user should not abandon the app just because the app doesn't provide a specific payment system.
Easy and Quick booking: Taxi app development services providing developers should always ensure that a ride sharing app should be easy to use. It must let the user book ride in simple and as few steps as possible.
With the above features available in the app, any ride sharing app development services providing entity can ensure that their app is profitable and popular.
Cost to Develop App Like Lyft:
All entrepreneurs before moving ahead in the Lyft like app development area have this question of the pricing structure of development. The cost of developing an app like Lyft depends on a variety of factors.
The platform on which the app is created is the major factor determining the cost. The features are the next influencing factor. The more sophisticated the features and the UI of the app, the higher is the cost of development. Another feature that impacts the cost is the hiring model. If you hire a developer on an hourly basis then that will be different (although not drastically) than what a company might charge you for the entire project. Hence, you have to mention your requirements with details to get a rough estimation about the cost of creating a Lyft like app.
Simply put, developing an app like Lyft may need a major investment but the returns are worth it. Knowing the pricing in advance can help you plan your budget. Contact an experienced taxi app development company like PeppyOcean to get a rough estimate.
You may also like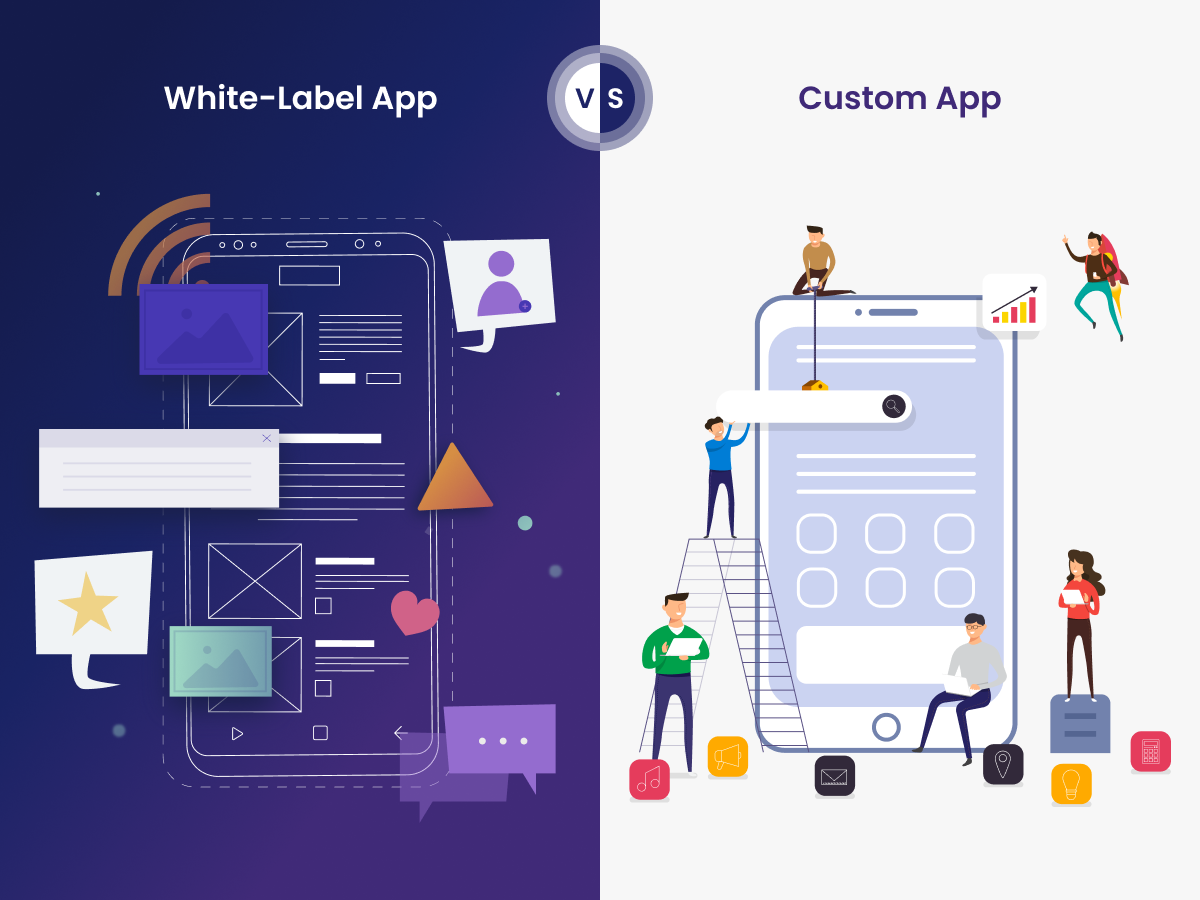 White Label App vs Custom App: Unveiling the Right Choice
Chirag Vaghasiya
In today's fast-paced digital landscape, the choice between white label app and custom app is a pivotal decision that businesses must make when venturing into mobile application development. Both approaches have their distinct advantages and disadvantages, and the path chosen can significantly impact a company's success in the digital realm. Every business has common goals… Read More