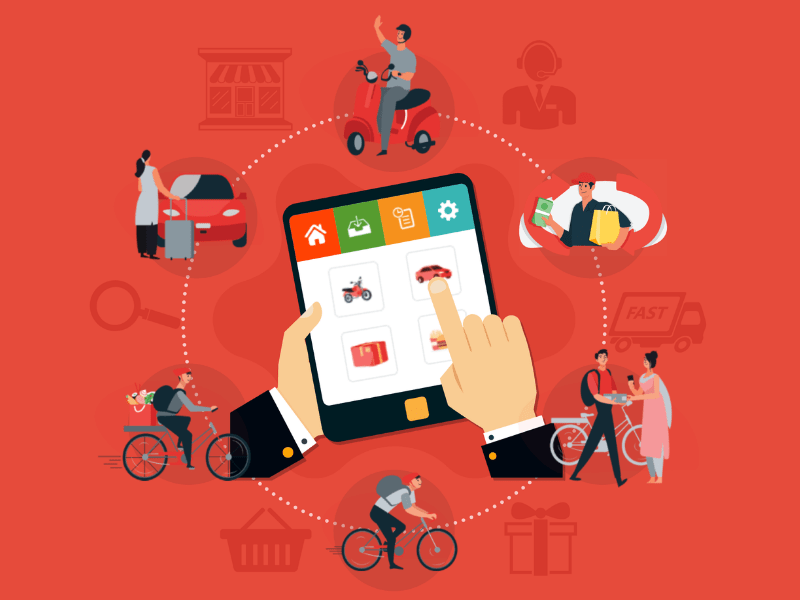 Ankit Patel

February 19, 2021

5 min read
The concept of on demand business is quite obvious, the most economical one and is surpassing all sorts of customary business practices. Today, a notable advancement in technology can be witnessed enabling businesses to create on demand applications to reach out to their potential customers effortlessly. In addition to this, facilitating the customers leverage the power of technology and with full comfort accomplish their essential and regular tasks.
Certainly, the waves of on demand apps are riding high and high and with time it will attain new heights. The days have passed when apps were downloaded just for entertainment. The scenario is totally different today. With simple and single touches a user can avail anything, anytime and from anywhere effectively and efficiently. For this, there is a high demand for multi delivery app development services.
Why Develop App Like Pathao?
Situations like craving for favourite dishes, needing a taxi at midnight or early in the morning, seeking courier delivery services and many more may pop up in any person's life. For all these situations, an on demand app like a Pathao clone app is the best solution that permits a person to avail of these services in a jiffy and without any fuss.
App like Pathao is like a blessing for people residing in urban regions and for the people who hardly find enough time to complete their personal or household tasks. This is the reason why a businessman should develop app like Pathao. Right from ordering scrumptious food items, to booking taxi/car/bike rides and sending couriers to wherever you want everything can be done with a few taps. On viewing the success and increasing demand of on demand apps, many app development companies have started designing and building multi delivery app development services and are creating apps like Pathao.
A Close Watch At Pathao Clone App
Pathao founded in 2015 is one of the fastest booming tech start-ups offering ridesharing services to food and parcel delivery services in Bangladesh. Earlier the app used to offer only commuting services. Later on, in 2016, with the increasing online demand for almost everything, it was upgraded to offer multiple services so that from one single app plenty of services can be availed. Today, it is considered as a "Super App" making lives easy and better for every individual.
Services Offered By Pathao Clone App
Pathao, a multi-feature packed app that tackles the day-to-day problems of a user. With an aim to make life simpler for the users, Pathao is persistently adding more services to its core business services and processes and integrating them into the existing app.
At present, services offered by Pathao clone app are:

A Sneak Peek On Benefits Of Pathao Clone App
Pathao from its inception has made the lives of people better. By delivering the fastest services Pathao has capably succeeded in bestowing innumerable benefits to its users and some of them are as follows:
A user-friendly interface permits easy login.
Flexible multiple payment options enabling the user to use the one as per his discretion.
Live tracking of the order
24/7 customer support for any service-related queries.
Offers multiple services, each service having a different landing page to avoid confusion.
One tap share location option and fetches the user's location automatically.
A comprehensive breakdown of fare possible.
Highlight On Factors Behind The Cost Estimation Of Pathao Clone App
Probably after reading about the Pathao clone script and its benefits to the users, you too must be planning to create one like it. But, certainly, you have no clue how much it would cost you if you go for creating an app like Pathao clone app. For this, you need to seek multi delivery app development services of a reputed app development company. They will help you in understanding the essential app features and other factors like technology stack, front-end and back-end and many more and how all these would affect the cost of creating a Pathao clone script.
This blog has been written after deep research and would definitely provide you with adequate information that would help you in ascertaining the development cost of Pathao clone script.
First, let us start with four essential applications that you will get when you plan to develop app like Pathao. All four apps will have different functionality.

Customer application – for people who book services
Register/Login
Booking Interface
Live Tracking
In-Built Calculator
Multi-Payment Options
Push Notification
Booking History
Rating & Reviews
Driver application – for people who are going to receive orders and deliver or ride to your destination.
Register/Login
Document Verification
Manage Profile
Manage Availability
Push Notifications
Navigation
Service History
Earning Details
Feedback
Service provider application – for those who provide their services through the app
Register/Login
Profile Management
Categories & Sub-Categories
Minimum Order Amount
Manage Orders
Instant Notifications
Earnings tracker
Customer Support
Admin panel – for you to manage your online venture seamlessly
Intuitive Dashboard
Manage Users
Manage Service Providers
Manage Drivers
Commissions
Offers & Discounts
Track Order Status
Reports & Analysis
View Feedback
Other factors involved to calculate the Pathao clone script cost
UI/UX Design – The first impression is the last and the design of your app should never be ignored. As per the UI/UX designs you choose, the rate will vary.
Backend Development – What programming languages like JS, Java languages or Python are used by the developers for creating the back-end also affects the app development costs.
App Platform (Android/iOS) – Whether you want to cover only one platform or both the platforms is also a point of concern.
Advanced Features – Advanced features undoubtedly boost your app's performance. At the same time, it is true you will have to pay a bit more if you want to integrate them into your app.
Quality Assurance – The number of tests the app undergoes also adds to the costing.
Project Urgency – On the basis of the project urgency, the cost may vary. For example, for urgent projects, the development costs are usually higher in comparison to normal projects.
Development Team – Together with their experience, who and how many team members are engaged in completing the project like:
Project manager
iOS/Android developers
UI/UX Designer
Back-end Developer
QA Engineer
Tech Stack – Different programming languages are used for creating a Pathao clone script and developing a robust app such as:
Kotlin for Android app
Swift for iOS app
Node.js for back-end & API
React.JS for Front-end
MongoDB for Database
AWS for Server
SMS Gateway like Twilio
Payment Gateway like Stripe or PayPal
Google Map Service
Firebase
Social Media Platform API
Cost To Develop Pathao Clone Script
The cost of developing a Pathao clone app may range somewhat between $25,000 to $30,000 and goes higher as per your requirements and for that you will get Android app, iOS app and Admin panel with full source code.
PeppyOcean is the top-most on demand app development company offering bespoke, incredible and robust mobile multi delivery app development services. At PeppyOcean integrate your pre-existing taxi app with innumerable services. Our highly skilled designers and developers will share a discussion table with you to understand your requirements. Only after that, the process of creating your app will be commenced to develop an exceptional app backed by intuitive features and advanced technology. We will also help you in ascertaining the cost of your digital project. Feel free to contact us.
You may also like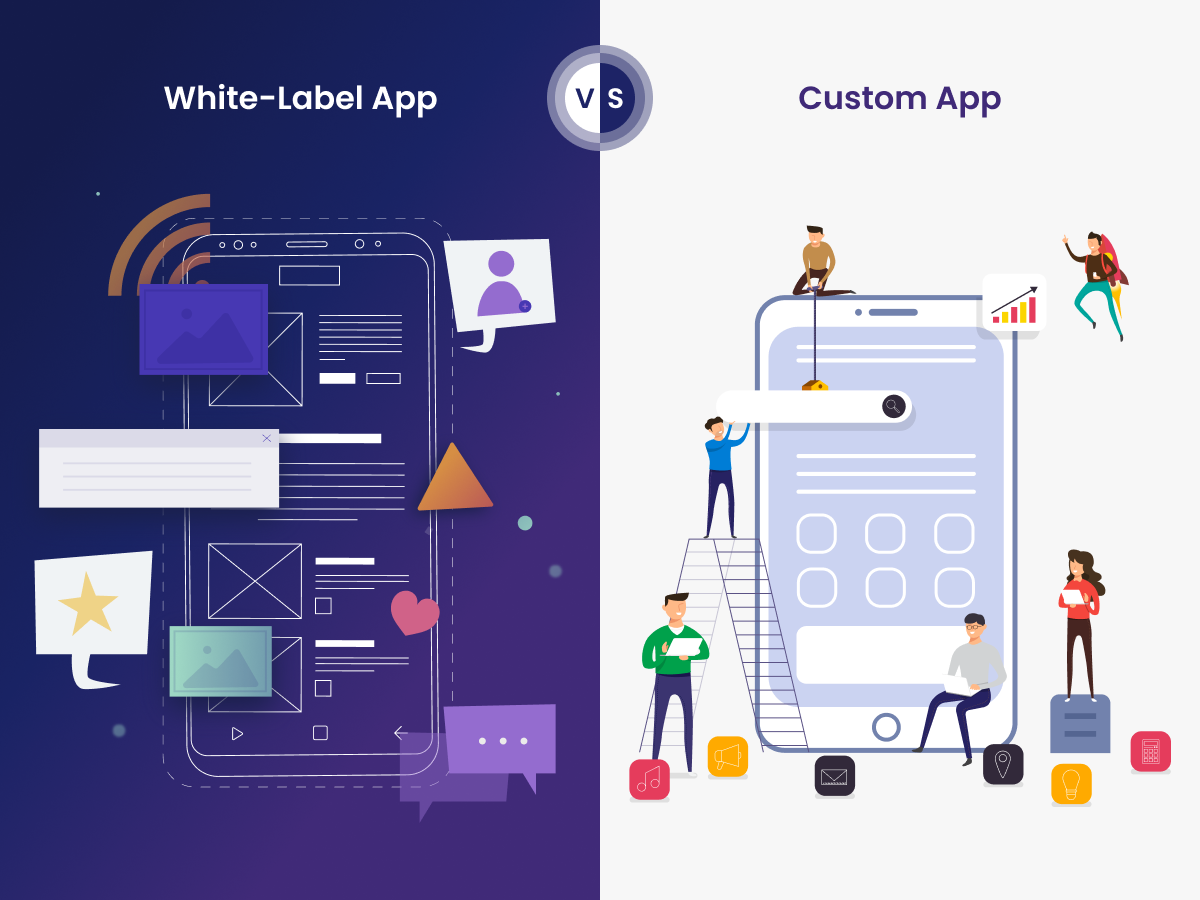 White Label App vs Custom App: Unveiling the Right Choice
Chirag Vaghasiya
In today's fast-paced digital landscape, the choice between white label app and custom app is a pivotal decision that businesses must make when venturing into mobile application development. Both approaches have their distinct advantages and disadvantages, and the path chosen can significantly impact a company's success in the digital realm. Every business has common goals… Read More