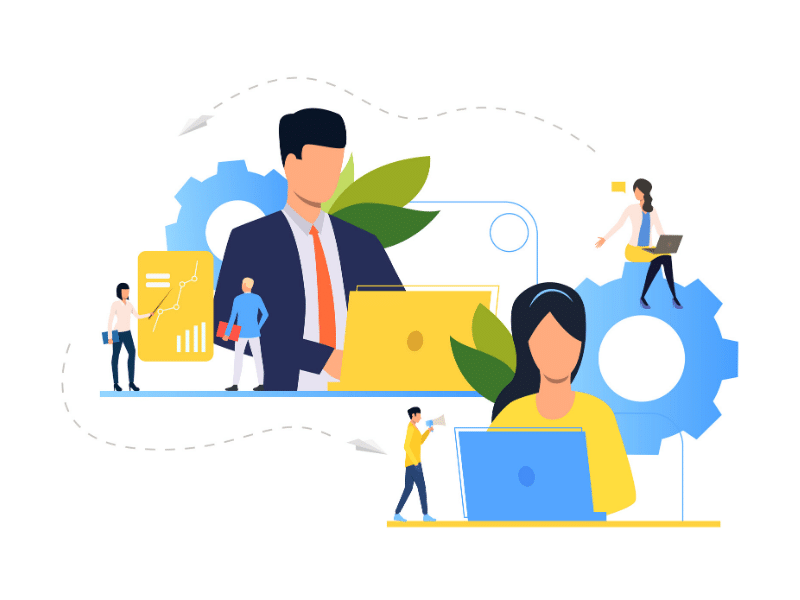 Ankit Patel

August 14, 2020

4 min read
Millions of professionals worldwide are switching to freelancing from their traditional employment life because of the convenience that freelancing offers. Other than this, almost every person wants to earn some extra income and freelancing is the best medium through which extra income can be earned. This is the reason why freelancing is becoming immensely popular day by day.
Are you too planning to develop an app like Fiverr? Remember, an app cannot be developed in a day. For developing an app, the basic concept needs to be clear; like why you want to develop an app, you should know about various phases of the app, how can the app gain attention as well as retention, etc. Hiring the services of the best on-demand app development company is an ideal choice to develop Freelancers app like Fiverr where a pool of dedicated developers, designers, programmers and QA team are present to create a fantabulous app for you.
If you are thinking to develop freelancers app like Fiverr and are planning to hire the services of any Fiverr clone app development company, then you should first know some basic things about Fiverr like what it is, its benefits, the features present in the app, how it works, etc.
What is Fiverr?
Fiverr is one of the best online marketplaces from where employers can hire freelance service providers for their short term projects such as content writing, Graphic designs, editing, Digital marketing, Logo designing, etc. Being a totally transparent platform, the service seekers can view the profiles of every freelancer and hire those whose experience, rates and skills match with their requirements. The starting costs of services offered at Fiverr (as the name implies) is as low as $5 per job or task; thus it has been rated as the best digital marketplace from where best services can be hired at cost-effective rates.
Benefits of an app having similar source code as Fiverr Clone app source code
The app opens innumerable possibilities for the Gigs.
Needy employers can find skilled employees simply by registering into the online marketplace named as Fiverr and can easily browse for the required freelancers through tiered talent levels and go through the details mentioned by them.
The platform is beneficial for employers as well as the employees as they can converse immediately and privately via secured chat rooms and discuss regarding the project and the project prices.
The employer details are kept confined and only shared with those freelancers who have been shortlisted by the employers so that they can know about the business the employers run.
Each data that has been posted as well as stores together with the payment process is kept protected.
As per the expertise the freelancer holds, he can customize the process of the services he offers and for this, he gets complete assistance from Fiverr.
Through Fiverr, the freelancer can offer services that he likes, can work as much as he wants and receive payments for the service offered online.
How Does The Fiverr Clone App Work?
Fiverr permits the employers to search for the particular service provider easily and with just a single click can hire their services. Thousands of freelancers are registered with Fiverr offering different services and the employers can with ease browse exactly for the services for which they have been looking for using the search engine of Fiverr. Following are the steps that will explain how to use Fiverr clone app:
Sign up
Browse A Service
Place An Order
Buyer Request
Private Messaging
Pay For The Gig
Provide Ratings & Review
Popular Services That Are Offered Through Fiverr Clone App Source Code
There are innumerable professional services that are offered through the digital platform – Fiverr. Some of them are as follows:
Graphics Designing
Logo Designing
Digital Marketing
Lifestyle
Writing, Editing & Translation
Video and Animation
Proofreading
Music and Audio
Custom Offers
Programming
Freelance Marketplace
Business
VIP Customer Support
Seller Rating and Feedback
Data Entry
Enhanced Billing Options
Multi-Currency & Multilingual Support
Multiple Category Jobs
Indispensable Features of Fiverr
Similar to other apps, Fiverr like app also has different apps and a panel for the clients, freelancers and the admin. It is a known fact that for the development of a successful and a great on-demand app certain vital features are a must. The essential features with which the developers develop Freelancers app like Fiverr have been stated below:
Client App Features
Login/Sign-up
Verification
Dashboard
My Account
Post Job
Search Freelancers
Filters
Project History
Notification
Messaging
Payment
Reports
Subscription
Reviews & Ratings
Freelancer App Features
Login/Sign-up
Verification
Dashboard
Profile
Service Page
Search For Task/Job
Apply For Task/Job
Subscription
Messaging
Payment
Reviews & Ratings
Competed Project History
My Clients
Invite Others
Admin Panel Features
Login
Verification
Admin Dashboard
Manage Search
Manage Clients
Manage Users
Manage Verifications
Manage Subscriptions
Manage Notification
Manage Payments
Manage Help & Support
Manage Feedback
Manage Contracts
How Much Would It Cost To Develop Freelancers App Like Fiverr?
There are many app development companies out there offering Fiverr clone app development services that would not only develop Freelancers app like Fiverr with the best source code but also at reasonable rates. Generally, the charges charged for developing Fiverr like apps by various on-demand app development company range from $20,000 – $35,000. Also, the cost to develop Freelance app like Fiverr depends upon the technology stack used for developing the app by the developers and the coders.
From the above write-up, it can be clearly ascertained that the cost to develop Freelancers app like Fiverr also depends upon the number of features that you would like to integrate into your Fiverr clone app source code. The exact cost can never be said in advance as there are a lot many factors on the basis of which the cost to develop Freelance app like Fiverr depends and some of them are as follows:
Platform Type
Integration of Social Login
Expertise
Location
Customization
Chatbot Integration
Development Company's Ratings
Add-on Features
Winding Up
In today's period Fiverr is considered as one of the topmost apps in the U.S. offering a great platform to small businesses via which they can sell their products with ease, to freelancers to explore their talent and offer their services and add extra revenues to their earnings.
From this blog, you can now get to know about Fiverr and other things related to it. Also, you can now make a rough estimation of how much you will have to spend on developing an app like Fiverr. However, to know the exact cost, you need to contact a Fiverr clone app development company.
You may also like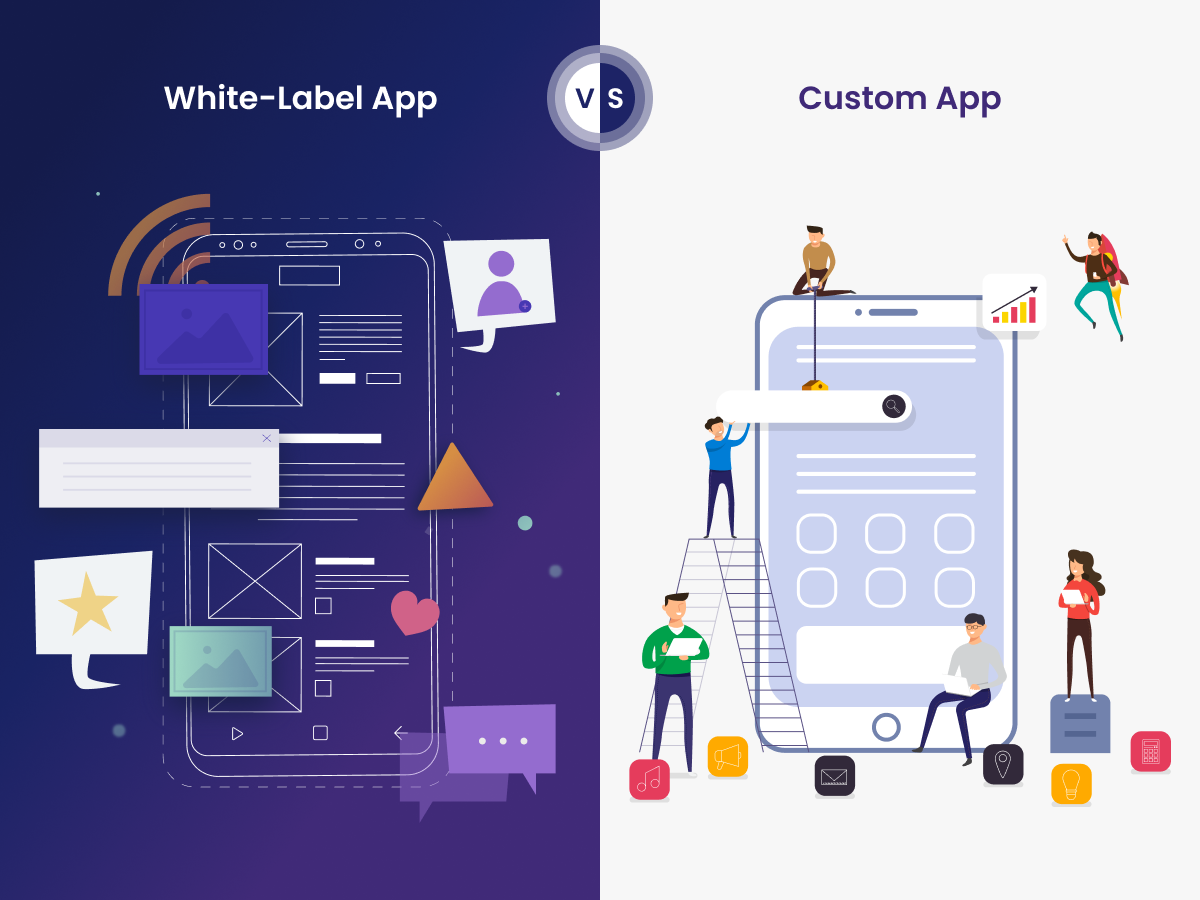 White Label App vs Custom App: Unveiling the Right Choice
Chirag Vaghasiya
In today's fast-paced digital landscape, the choice between white label app and custom app is a pivotal decision that businesses must make when venturing into mobile application development. Both approaches have their distinct advantages and disadvantages, and the path chosen can significantly impact a company's success in the digital realm. Every business has common goals… Read More