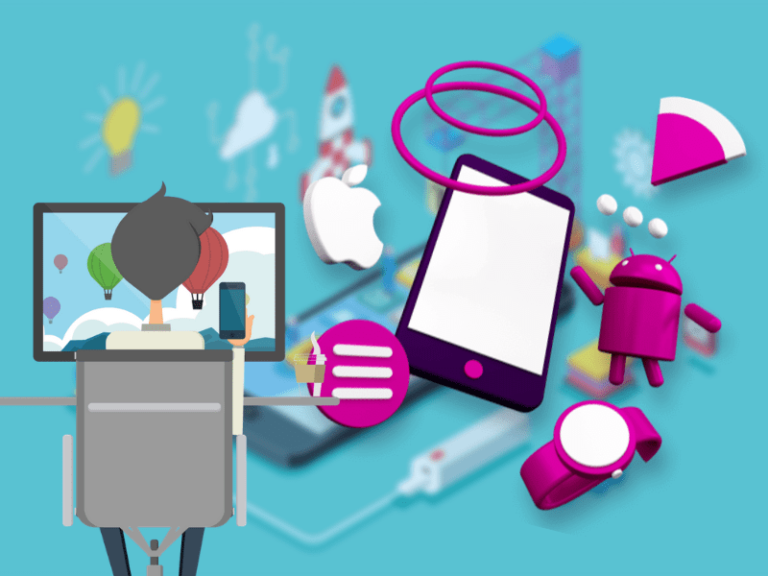 Ankit Patel

December 27, 2019

4 min read
With the present world facing on-demand evolution, on-demand service apps are in vogue. There is no field left out where its presence has not been felt. And, if you are oblivious to this fact and looking forward on how this whole on-demand app development service takes place, then get on the bandwagon of this most intriguing journey of on demand app development.
On demand apps are quite popular among the varied generations especially the millennial and widely used over the world due to its unprecedented capabilities, variety of services, excellent features, speed, convenience of usage and quality. But, everything is well handled and maintained due to a fast, reliable and robust platform.
And, if you are thinking on how to work on launching an on demand application, here is an exclusive and detailed guide, where you can explore the various things starting from the strategic planning, on-demand services, must have features to steps on designing and developing an on demand application.
With high-end on demand app development services and apt projection, you can craft the most user-friendly and revenue-generating on demand app. With evolving demands, on-demand app needs to be designed and developed diligently, crafting the features as well as each and every aspect to exceed the expectation and deliver the outstanding.
Therefore, when creating an on-demand mobile app, consider the below steps that help to build an incredible application.
1. Target Audience – Find & Learn about Them:
Firstly, researchers and on-demand app developers need to conduct proper research or conduct a survey to find the target audience. And, one of the best ways to find the target audience is to look into the major problems usually faced by the smartphone users.
Think out of the box and figure out the pain point of the target audience. Before food delivery app came, customers were not able to get meals of their choice at their doorstep.
2. Strategies – Helps Make Better Plans
Pinning at the pain area of the target audience, you are well aware of the problem. And, once figuring out, you can start working on the solution and then initiate planning and strategizing on what should be developed. During this phase, designers and developers should focus on creating a prototype on a paper and design an image of exactly what they want and what they are going to build.
3. Players – Figure Out and Decide Who Are They
In on demand app development, starting from consumers, service provider, customer care support, payment partner, delivery executive, etc. there are numerous players that come into the picture and perform their roles.
4. Third-party apps – Collaboration and Cooperation
The most vital part of developing any incredible on demand app is the third party apps. Payment gateway apps, social media apps, GPS, maps, and others need to be involved for carrying out the complete process. Apps like payment gateway makes it feasible for users to pay online just with a single click, which saves both time and efforts.
For location based on demand apps, it is always crucial syncing maps and GPS system, without which, an app is a waste. Also, when it comes to service based on-demand apps, GPS and Maps are must for executing delivery processes.
And, the major one – social media app – why to conjunct with it? NOW the answer to this is quite crystal clear. As we all use social media to connect and share, it is an effective platform for SMS marketing and branding purpose. Embedding Instagram, Twitter, Facebook and other social media apps into your app will aid your consumers share their views and experiences on their accounts which will lead to the awareness of brands.
5. Real-Time Tracking – Never Miss This

At present, everyone wants to track everything, whether it is related to orders, projects, performance, or services. Moreover, on demand app development companies are more into tracking onto their app development. And, something that able to track the order in real time is like cream on the cake. Normally, simple animations are preferred in real time tracking to showcase it in a fun way. This feature helps consumer to contact customer support executive for tracking status in case it shows a long pause.
6. Push Notifications – More Better Connection
With orders yet to receive, consumers will not hold too long the phone to know the status. An update through push notifications helps to connect more, helping consumers to be aware of their order.
Consumers will not hold the phone in hand until they receive the order! To update them, push notifications are sent. For example, in on-demand food ordering app such as Uber Eats – the user gets notified if the food is late due to cooking time or traffic or when certain food is not available at that time.
In on demand delivery apps, the user gets the notifications when the service provider accepted or rejected the order, picked up the order, when a delivery guy is near your location, etc. Push notifications also have an added advantage as it is useful to inform about seasonal sale, new arrivals, discounts, offers, etc.
7. Favorites – What Makes Them Special
It's just about storing consumer's favorite things and order history. This data is analyzed, to offer customized offers and services. Customization is just a simple way of displaying favorites of a consumer while he/she is surfing on the internet. Additionally, it makes shopping easier as consumers can order directly from the list of favorites.
8. Reviews and ratings – What Makes it Important
Usually, consumers share their experiences, viewpoints or thoughts on the service offered by writing reviews and giving ratings. These feedbacks are viewed and analyzed to improve the service. Moreover, it helps in increasing consumer loyalty.
9. Customer Support – The Most Vital Part
For any on demand application, customer support plays the most important role as it directly connects with the consumers. It helps to resolve any query or problem which is faced by the end users. When a consumer is unable to reach service provider or delivery executive, customer support comes in to role as consumer s can directly connect to them and get a solution for their every problem.
Going through the whole process, you can see how complicated and sophisticated any on demand app development process is. Not just limited to this, there are still a lot of minute details that may go unobserved, and which an on demand app development company can handle well.
From choosing the right field, analyzing the target audience to compelling the list of major features to integrating various functionalities, there are other numerous things that need to be considered and applied for an efficient app, which on demand app development services can handle quite dexterously.
You may also like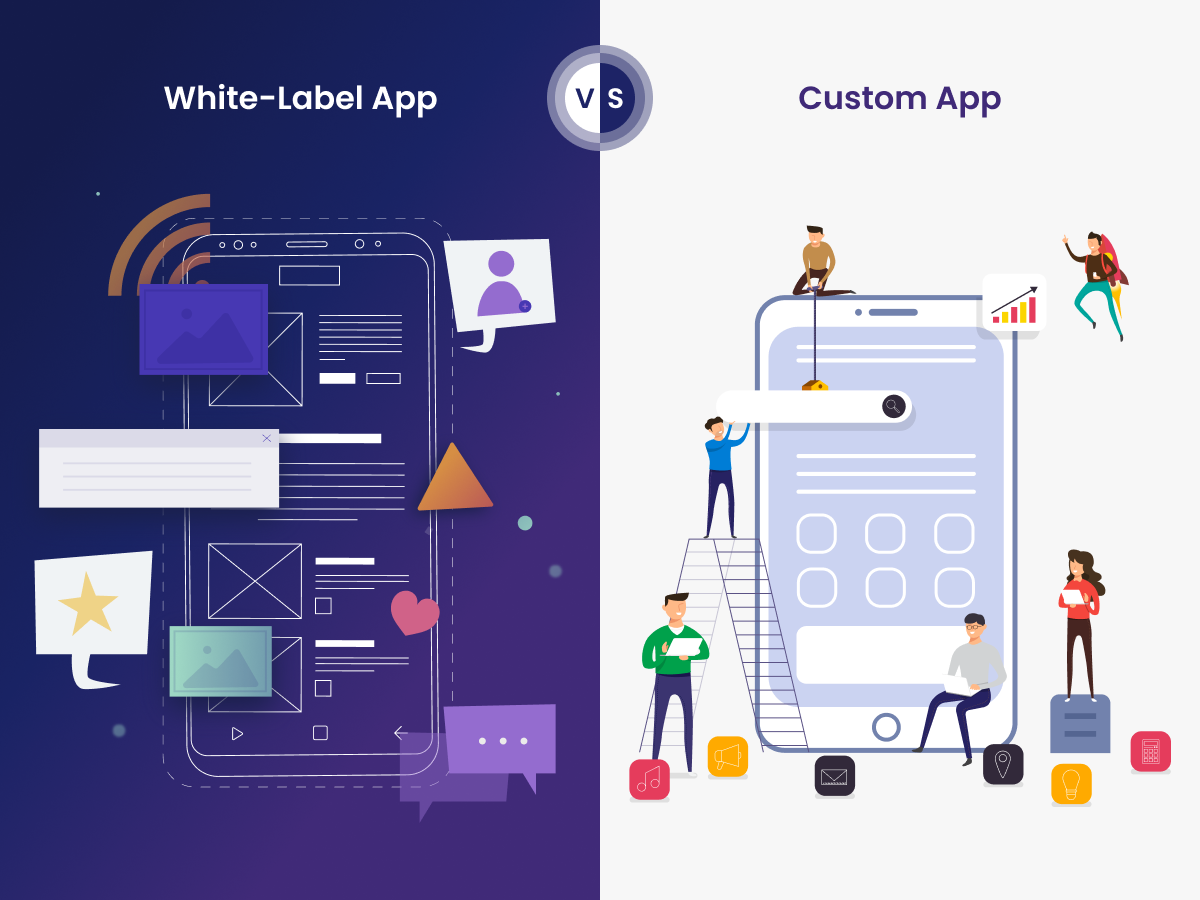 White Label App vs Custom App: Unveiling the Right Choice
Chirag Vaghasiya
In today's fast-paced digital landscape, the choice between white label app and custom app is a pivotal decision that businesses must make when venturing into mobile application development. Both approaches have their distinct advantages and disadvantages, and the path chosen can significantly impact a company's success in the digital realm. Every business has common goals… Read More