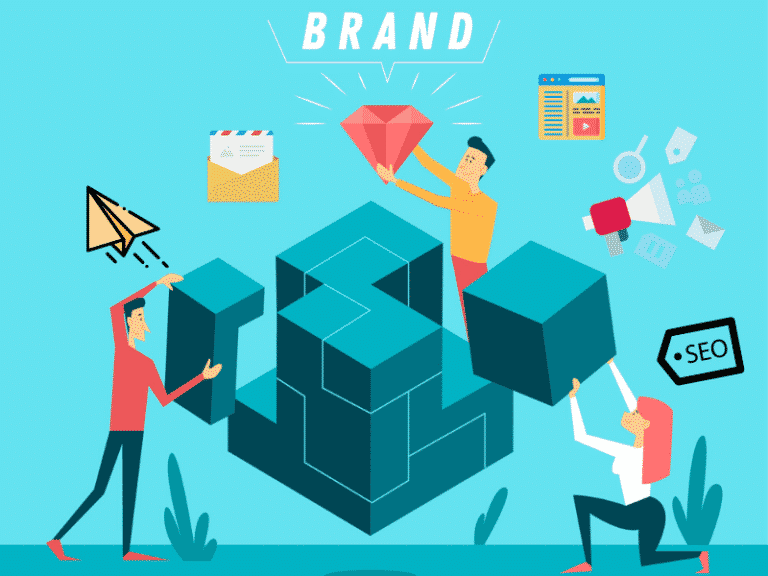 Ankit Patel

November 08, 2019

4 min read
Traditionally, advertising through television was the best medium to reach out to potential customers, but today with the tremendous internet growth, the current scenario demands for new proven tactics for reaching the targeted audiences.
Promotion of products and services through television ads has become obsolete and hardly 20% of the targeted audiences watch TV today. As per the recent survey around 84% of the targeted audiences watch videos online.
Traditional marketing strategies can be time-consuming, difficult to evaluate and expensive, whilst digital marketing processes can be relatively inexpensive, very calculable and reach several people with a blink of an eye. Hence to make your products available to the entire targeted audiences, to get utmost results from your marketing strategies and to drive more sales towards your business, you will have to make use of both the strategies and integrate both online and offline marketing techniques to create a cohesive strategy.
1. Can Integrated Marketing Strategy Boost Your Brand?
If you are like other business owners, you must have set an advertising budget. With that set budget, to attain the goal of getting the most from the marketing investment and increase your ROI, you must adopt the integrated online-offline marketing strategy.
As per market research, online advertising has the capacity to boost your brand impact. Also, you cannot deny the fact that printed material marketing is still that much relevant as it was earlier. Experts believe that the combination of both the marketing strategies will create synergy. Thus, you can rely on the integrated marketing strategy and go for it to boost your brand on both online as well as offline platform.
2. Understand the Benefits of Integrating Online-Offline Marketing
Every good promotional strategy demands for flexibility together with complete knowledge on each channel's strength. Integrating your online marketing tactics with offline marketing tactics offer you countless benefits and some are:
You Stand Out From Your Rivals
Momentum Increases Your ROI
Help You Synchronize Your Marketing Efforts
Effectively Track Customer Habits
Effectively Engage Your Targeted Audiences
Now the question is how will you integrate your online-offline marketing? Needless to say, this blog will provide you with complete guidance. Here are mentioned a few ways to integrate your offline and online marketing so that you can get the maximum from the efforts made by you to market for your brand:
Utilize Paid Search for Promoting Goods You Advertised Off-line

Make sure you include every offline promoted goods in the online marketing campaign so that your clients can effortlessly find those products via search engines. To make your product visible to every internet user, you must increase your budget and expand the list of keywords by including branded terms, descriptive terms and detailed item terms like colors, sizes and model number. Keep in mind, your customers will never shift to the products of your rivals, if they can without any trouble discover your products for which they have been searching for.

Offer attractive deals and competitions

Make use of your offline advertising efforts for encouraging your clients to share their contact information with you. For example, you can offer attractive offline deals or organise a competition that would demand for the email id of the customers. Once you get their email address you can send them marketing emails and promote your brand.

Use UTM Codes

The tool that monitors your campaigns and permits Google Analytics tell you from which IP address searches for your product was made and through which campaign those searches located your URL is none other than UTM Codes. Making use of UTM codes for the online promotion efforts can fetch you with information relating to demographics for particular offline campaigns.

Request Online Clients To Promote Offline Marketing

Interact with all the online customers and encourage them creatively to promote your offline marketing. You can make use of pictures and words that your clients have created in TV commercials, newspapers or magazines.

Use QR Codes

QR codes are the great tools using which you can connect your online campaigns to offline advertisements. Code readers are available in almost every mobile phone now days, hence using the QR codes the mobile user can easily access details of your product and visit your web property or website.

Associate Offline Campaigns With Social Media Platform & Online CTA (Call to Action)

There are innumerable ways to advertise offline marketing goods via online methods. Even if you are promoting your product through TV commercial, you can also popularise it using social media platform and augment its reach. Product previews can be created and shown by you on social media platforms or on your website for generating some excitement. Online CTA promotes your brand by encouraging clients to pay a visit to your store.

Teaser advertising

To make your brand the most preferred brand, you will have to make a place for your brand smartly in the actual world as well as on social media. With the help of QR code technology you can trigger your audience's interest through flyers, billboards or ads on bus stops and convey them the message about your online existence. Through different offline advertising mediums, they will step towards your online business.

Use Hashtags

Hashtag is the best way for driving in large number of customers. You can make use of this tool in your offline campaigns such as brochures, print ads, billboards so as to bring your brand conversation onto the social media platforms like Twitter. Hashtags help you monitor the campaigns' success and examine its reach.

Include URLs on Offline Marketing Printed Material

One of the simplest ways to integrate is to include URL on every offline marketing printed materials. This way, the viewers of your offline materials can be made aware regarding the online presence of your brand. In addition to this, make use of services through which you can shorten your URL so that the reader can type it easily and visit your online store.

Significantly Feature Off-line Promoted Items On Website

Make sure that the products for which you are marketing offline via fliers, radio, print and TV are also included in your website's landing page so that your clients can find them easily. Also, note that the prices that you have mentioned in the offline marketing matches with the prices flashing on your webpage. For extraordinary promotions, you can support those products with search optimized contents having targeted keywords so that it can be easily visible when any person uses those keywords on search engines.

Utilize real-time Online Data

What all services and products are being searched more by the people online and which keywords are driving in maximum number of audiences to your online page? Make use of these information for highlighting specific services and products. Trends keep on changing and so the preferences of the customers. Hence, keep a close watch on the real-time online data so that you can serve your customers through your offline store as well.
Summing Up
Every person should keep an aim to integrate his offline-online marketing strategies. An integrated offline-online marketing strategy plays an essential role in making a noteworthy impact on the overall goals of your organization.
You may also like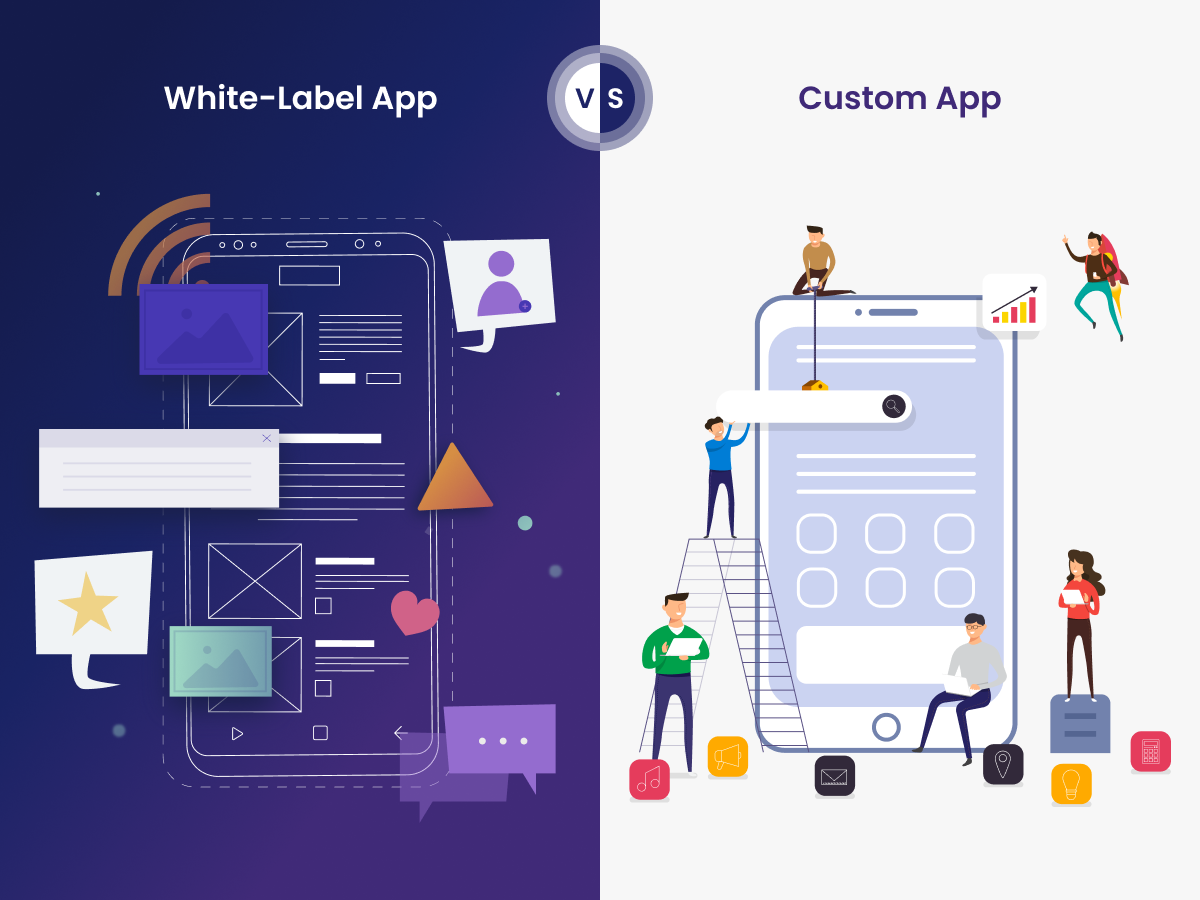 White Label App vs Custom App: Unveiling the Right Choice
Chirag Vaghasiya
In today's fast-paced digital landscape, the choice between white label app and custom app is a pivotal decision that businesses must make when venturing into mobile application development. Both approaches have their distinct advantages and disadvantages, and the path chosen can significantly impact a company's success in the digital realm. Every business has common goals… Read More