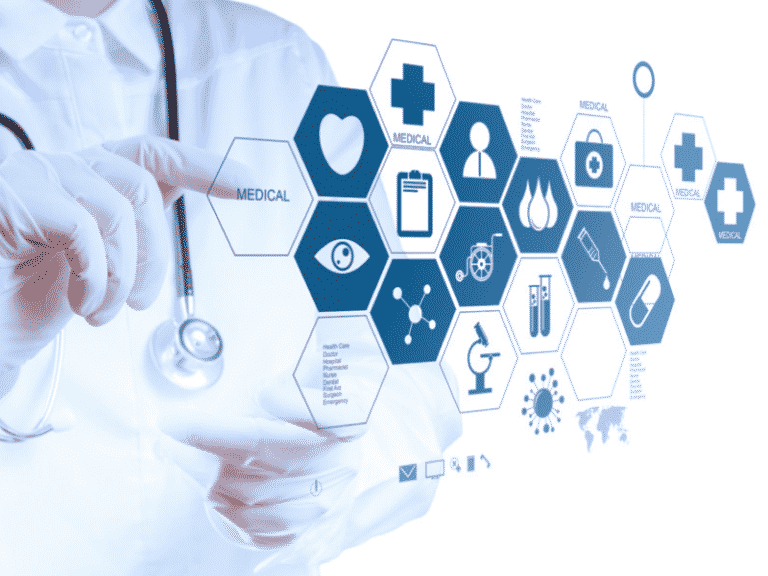 Ankit Patel

July 27, 2019

4 min read
A monotonous and dull waiting room, the long patient's queue, desperation of getting inside the chamber of the doctor, ailing patient's gloomy faces; this was the scenario long back which one used to face while paying a visit to the doctor's chamber or a hospital.
On the other hand, today one can notice a drastic change in the entire scenario and the whole credit goes to the technology. Mobile technology has granted the power to access anything anywhere and at any time. Every sector is booming because of this technology, then, how can a healthcare industry lag behind? All the health facilities today are at our fingertips. Undoubtedly, there is a significant increase in the demand of healthcare applications because these apps have revolutionized the way a patient receives care and have made it easy for the patients to communicate with the care providers.
• Role of Healthcare Apps in the Healthcare Industry
When it is all about healthcare, a prompt decision and timely implementation of the action is demanded for saving lives. Becoming an imperative part of patient-provider lifestyle, on-demand app makes it easy for the doctors and healthcare providers to cater to medical emergencies and offer improved patient care. It enables to view medical prescriptions, blood reports, monitor disease symptoms and track patient recovery. Through e-prescriptions, doctors can diagnose the patients and render them immediate treatment and monitor them despite of being at a distance of several miles.
Healthcare App undoubtedly is an exceptional innovation for all those people who are very much conscious when it comes to their health. Years ago, it wasn't so easy to keep a track on health records, but today, medical applications have made it possible to keep a check on personal health data.
• Benefits Derived From Healthcare Apps
Through healthcare on demand apps the patients can take their own medical decisions. The app caters them with further medical knowledge as well as increases the patients' involvement. The healthcare app cuts down the medical cost. Let's find out how on demand apps are revolutionizing the Healthcare Industries.
Enable Immediate Care Access :

Patient's in-depth knowledge is a must and every health professional should have it in order to render instant care when required. Through easy access to prescriptions, various tests, x-rays, MRI and ultrasound, via on demand app, a healthcare professional can splendidly handle an emergency situation. There are some mobile apps where information can be exchanged between doctor and patient to get instant treatment.

Blessing for Natives of Far Isolated Area :

Present era is an internet era where smartphone enables people to reach every nook & corner despite of their living in far-flung and rural areas. Previously, it wasn't possible for them to take best healthcare services, but practically, it is possible today. Taking the help of on demand apps, they can book appointments with medical professionals and purchase medicines online from their remote area. Furthermore, through notification button, they can get healthcare tips.

Beneficial For Patients :

On demand apps enable a patient to actively take part in his own healthcare programs. Whether it's about finding a right doctor, scheduling an appointment, viewing online medical reports or buying medications, patients are the one who receive maximum benefits from the on demand apps. Apart from that, during extremely emergency situations, they can consult their doctors face-to-face via video chat after paying video chat fees. Healthy diet can also be maintained by them by taking online consultation from nutritionists.

Trims Down the Risks of Incorrect Diagnosis :

Medical diagnosis error of a patient can lead to serious impact on his health conditions. The healthcare apps have intelligent diagnostic capabilities that trim down the rate of error and render adequate drug predictions. A doctor can even store his patient records using cloud facilities in the mobile app. Hence, errors arising from missing/mixed patient history records can be reduced to a larger extent.

Elimination of Medical Fraud :

On demand apps leave minimal to no space for Medicare scam. Often, agents present there in the premises of hospital mislead patients by saying that they will fix an early appointment for them and charge bulky amount for fixing the appointment. On demand apps grant the patients access the healthcare services and eliminate the role of a mediator. The patient can directly book appointments by paying genuine fees with the help of the app.
• Famous Groups Of On Demand Hospital Applications
There are several medical apps. Every app renders different healthcare services. On the basis of development platform, these on demand apps can be categorized in two most important categories. The categories are:
Android Apps :
Medscapeis – It is a free application and comprises of features like drug information, latest news feed, essential medical tools and many more. This app has proved to be very helpful for learners as well as professionals.
Doctor on Demand – This is another foremost app for patients and doctors. This app aids in searching medical professionals present in nearby location to obtain preliminary treatment. It entails features like payment system, email, messaging, QR code, etc.
Epocrates – This app is totally a professional app because it renders info regarding medical, medicine identification, drugs, medical news, etc. It has proved to be a very handy app for patients and doctors.
iOS Apps :
Lifesum – This is a very useful app for those who desire to maintain their healthy lifestyle. The app comprises of amazing features such as everyday workout plan, meal-tracker, health checkup, corporal analyzing, etc. It functions on every Apple device such as Apple health device and Apple watch.
BBH Heart – This app renders complete help to cardiologists. Apart from that, it offers uninterrupted navigation. It also adds advanced news of American Heart Association and American College of Cardiology.
Having discussed regarding the benefits and features of on demand apps, it is very clear that no more it is mandatory for the patient and the doctor to remain under one roof for the treatment. The advent of on demand app has made it possible for the patients to book appointments, take consultations and take appropriate notes almost within the app.
Medical applications are basically boosting the healthcare industry. The application proves to be very beneficial for both the doctors and the patients, thereby encouraging both of them on every step of treatment. Hence, using medical application has become a big trend and almost every single individual is benefitting himself with it.
You may also like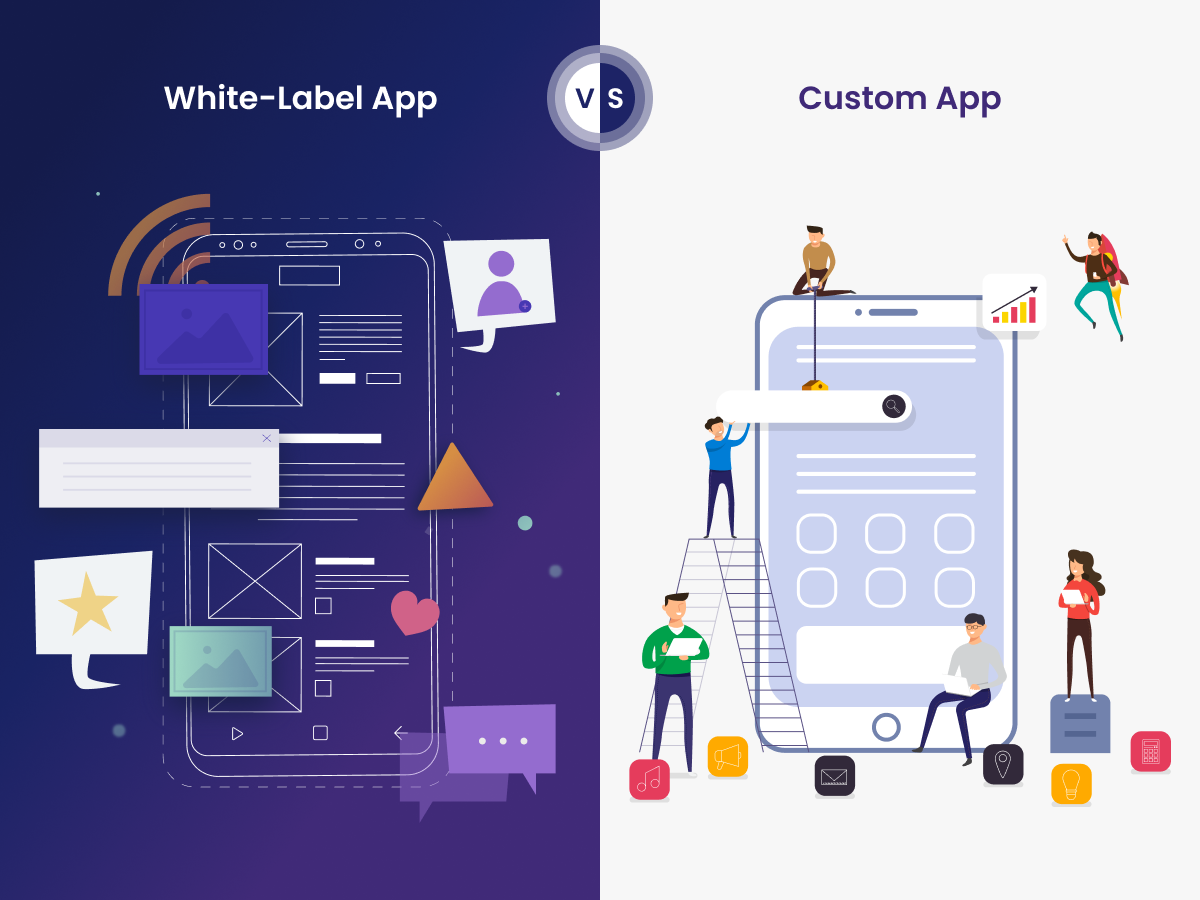 White Label App vs Custom App: Unveiling the Right Choice
Chirag Vaghasiya
In today's fast-paced digital landscape, the choice between white label app and custom app is a pivotal decision that businesses must make when venturing into mobile application development. Both approaches have their distinct advantages and disadvantages, and the path chosen can significantly impact a company's success in the digital realm. Every business has common goals… Read More