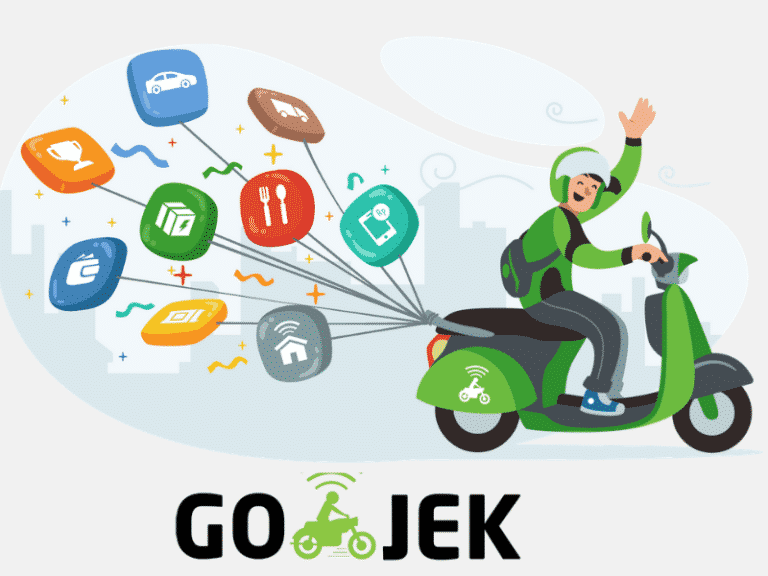 Ankit Patel

June 22, 2019

6 min read
I believe that almost all of you must be aware of what a GoJek is all about. For all those who are amateur to the concept:
GoJek is an all-encompassing one-stop app that serves as a bridge between consumers and various service providing companies. It is not limited to transportation services but also offers a plethora of other services including food delivery, courier, massage, maid, and what not at a single tap on the smart phone. In short, it's a super app which provides access to versatile services. It was initially launched in Indonesia.
Once the GoJek app earned mass popularity, a number of businesses and individuals found it a lucrative deal to get a GoJek like app created in their respective country.
Reasons Why Go-Jek Gained Popularity:
Multiple services on a single platform: Smart Phone users don't want to clog their phones with a variety of apps, with each providing a unique service. They found Go-Jek as a cure-all app which provided them multiple services while not eating too much memory space.
Cost-effective: Users could avail of cost-effective services as the number of entrants or service providers was huge on GoJek platform. This increased competition and resulted in competitive rates.
Wide Usage: Just as consumers or end-users found it very easy to maintain one app rather than installing loads of apps for unique services, the service providers found it easy to offer multiple services through a single mobile app. This soared the demand for GoJek app.
Offers: Due to the app promoting and marketing it through frequent promotions and discounts, a large number of users eventually got attracted to it.
Easy navigation within the app: Due to the brilliant UX and UI design, users found it very easy to navigate through the app and find the option they wanted to in minimum time as possible.
Multiple payment options: As the app had to cater to users availing of variety of services, it provided payment through a variety of ways.
Coverage of wide number of locations: As it caters to the demands of people across variety of cities, GoJek provided wide coverage.
GoJek like app is also referred to as GoJek Clone App:
GoJek clone app is nothing but a GoJek like app which provides all the features and functionalities which the original GoJek app offers to its users in Indonesia.
Now that we have complete idea of what a GoJek app is all about, let's proceed towards our main point
– how to create an app like GoJek or an app similar to the GoJek app.
How To Build a Go-Jek Like App?
Primarily, developing an app is not an easy task. It is more than design, development, and launch. There are a number of steps involved between creating an idea for the app to seeing it live on the store.
Making it achieve popularity and success is another story altogether. Developing mobile apps demands great deal of time and resource investment. Sometimes, it takes around 4 years to get a complete app accomplished.
As you all know that a GoJek app is a comprehensive one, it too demands substantial time and capital. Due to the number of components that need to be created to build the final app, there are no qualms about GoJek app development being a complex process.
However, this doesn't imply that you will not be able to leverage it to gain monetary benefits or establish a GoJek based business. Though it is a complicated process, experienced developers and designers can make it a piece of cake utilizing their expertise.
So, if you are a business or an individual having an aim to create a GoJek like app to gain business profits then you have the following options.
1) Partner With a Mobile App Development Company:
There are a number of on demand mobile app development companies offering GoJek like app development services. They are experienced in delivering qualitative handyman app development services which are result-oriented and also attract a huge customer base due to their unique design and functionality. The team of dexterous developers at Peppy Ocean has created Go-Jek clone apps which serve as a single platform for a number of service providers to offer their services to a wide customer base.
You can take a look at the brilliance PeppyOcean has delivered through on demand mobile apps it has created for various segments of the industry to meet unique customer requirements.
Following are the things to be decided before you approach a mobile app development company to create a GoJek clone app:
– The number of services you wish to offer to your user base
– The budget for the entire project
– The features and functionalities of the app (if you are thinking of providing any exclusive features)
When you approach a mobile app development company, which is also experienced in handyman app development, to create an exclusive GoJek app for your business, you will have two options:
– Outsource the project to the company's in-house team of developers
– Hire dedicated team of developers or hire a developer to work exclusively on your project.
Provided the complexity of framing a GoJek like clone app source code, it's always wise and profitable to go for the latter option.
2) Buy a GoJek Like Clone App Source Code:
If you feel that you can't wait till the app is accomplished and want to get the app readily, then the best option for you is to buy a GoJek clone app. Successful and seasoned mobile app companies, such as PeppyOcean, offer readymade Go-Jek clone apps to their clients. This app is cloned from the original GoJek app and possesses most of its features and functionalities. These apps can then be modified as per the unique business needs.
The clone app is offered to clients only after it undergoes stringent testing. If you would like to make it unique or exclusive and reflect your business values, then the development team can help you with tweaking the app.
Benefits of Buying GoJek Like Clone App Source Code:
– Cost-effective as the app is developed with a standard process which is not too time consuming.
– No huge time investment as required in case of developing the GoJek clone app from the scratch
– Tried and tested app
– Launch your app in a timely manner at the right opportunity
3) Hire a Developer on Freelancing Platform:
There are a number of freelancing platforms such as UpWork and Elance which bring together businesses and freelance service providing individuals. There are a number of freelancers offering handyman app development services. You can register yourself as a company on these platforms and post your project requirements. Once your post is up, you will find that a number of developers have bid for working on your project.
Based on the budget you have set for your GoJek app development process, you can shortlist the candidates. However, it is very important to check the feedback received by them from other clients. Many of the freelancers commit themselves to work on multiple projects and then when it comes to work delivery, you will find that your project has been put on the back burner.
Ideally, when it comes to creating a comprehensive app like GoJek it is advisable to hire a team of developers or a mobile app development company. GoJek app development is a gargantuan process and a single individual cannot be trusted to accomplish it in an impeccable or timely fashion.
4) Establish an In-House Development Team:
If you have the finances and a long term vision to make the GoJek app a constant revenue generating machine, then you can hire developers to work as a team inside your business premises. These developers will be dedicated to your project. Any changes you wish to include can be instantly communicated to them. You can also take updates about the progress of the project at any minute. Later on, you can use the same resources to maintain and update the app once it has been launched.
However, this option also entails you to hire a project manager who maneuvers the entire app development process. It is time and capital consuming but a good option if you want to manage the project and the app in house.
Go-Jek App Development Process:
The process used by developers to create GoJek clone app is similar to creating an on-demand app. It will have a number of features which the original Go-Jek app offers to its users. Following are the facilities provided in the app:
GPS
In-App payment
Real-time tracking
Chat support
Real-time sync
Rate and review support
Notifications
In-App Chat
Feedback system
Once you have decided to establish a business based on GoJek app, you can create a blue-print of your project and approach any on demand app development company or utilize any of the options mentioned above to create your GoJek app.
Though Go-Jek app needs substantial time to be created and launched, the end-results it delivers are marvelous. Provided you optimize and maintain the app, and keep updating as per the changing trends, you will surely get continual success which will ultimately make the app popular and in demand.
Don't wait till your competitor implements your idea! Set a budget, create a plan, and move ahead with your dream of creating the next successful Go-Jek clone app.
Have any queries related to how a Go-Jek app is developed by our team of developers? Please share them in the comment section below.
You may also like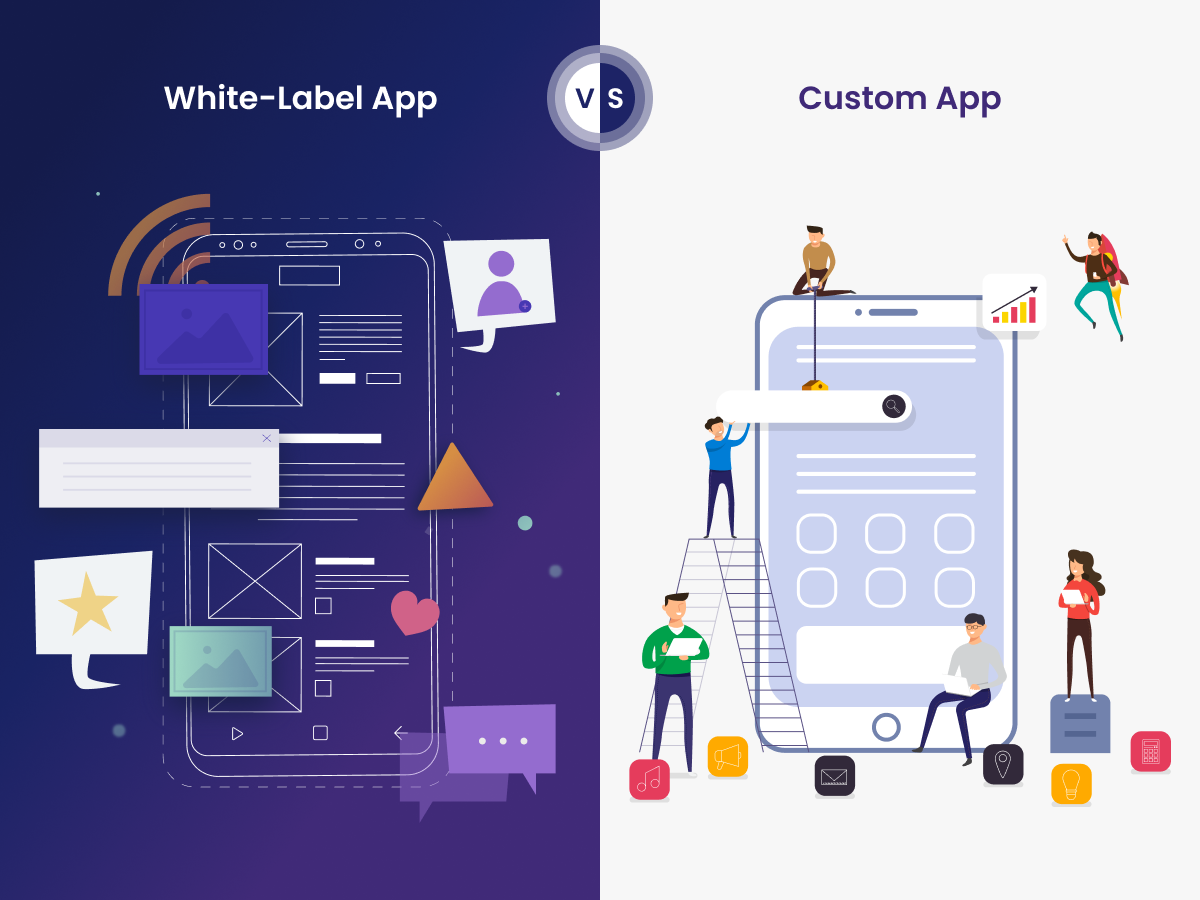 White Label App vs Custom App: Unveiling the Right Choice
Chirag Vaghasiya
In today's fast-paced digital landscape, the choice between white label app and custom app is a pivotal decision that businesses must make when venturing into mobile application development. Both approaches have their distinct advantages and disadvantages, and the path chosen can significantly impact a company's success in the digital realm. Every business has common goals… Read More