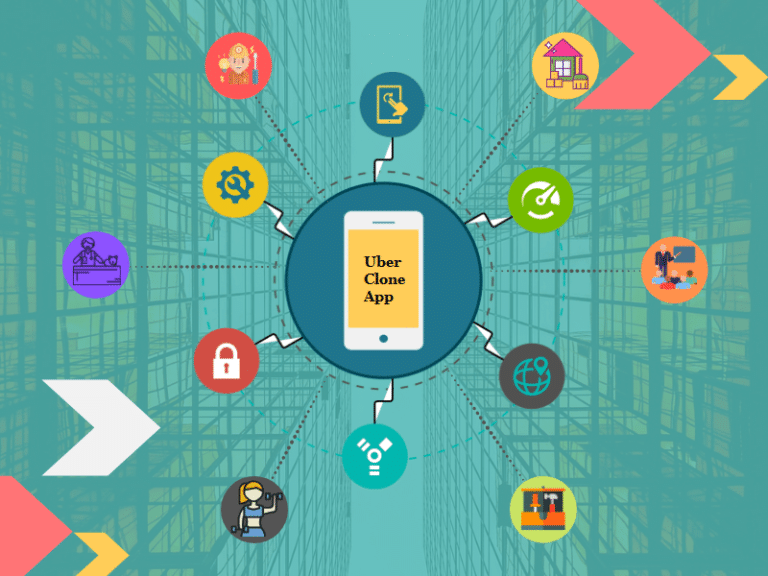 Ankit Patel

April 05, 2019

4 min read
The success of Uber has given birth to the new on demand economy which thrives on the desire of the customers to get anything they want at a finger's tap. A number of industries have penetrated the on demand market and have started offering their services to customers at their own convenience. Businesses are trying to exploit this trend to expand their customer base. However, the on demand technology has penetrated into even the most unexpected areas of life.
It has the potential to offer almost any product or service on demand. If you are an individual with a brilliant on demand app idea, who knows, even you can start your own on demand app and start making money out of it. Let us look at the various sectors in which it is possible to provide a service through an on demand app. You may explore your next business idea here.
1. Uber Clone App for Fitness Coach: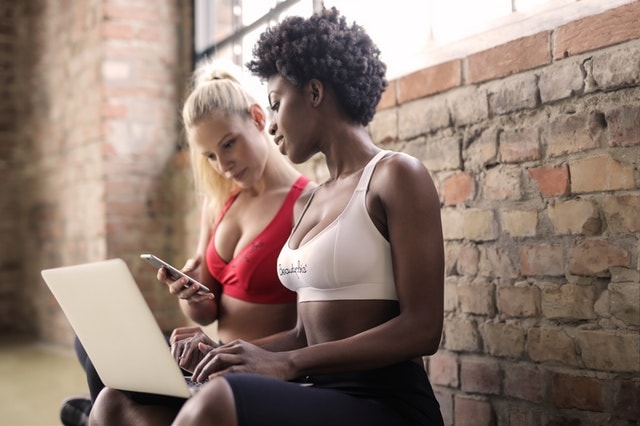 I always strived to lose weight and scouted for good gyms to help me do it. However, with the constant evolution of technology, it is now possible to get a fitness coach on demand. If you are a fitness trainer or running a gym, this app can help you expand your customer base exponentially. All your prospective customer needs to do is log into your app and find a fitness coach as per their requirement to avail of their services. You can mention the skills of each fitness coach and instill the feedback feature which will help coaches in getting rated and sell their services more easily.
You can use your business logo inside the app to establish your brand into the mobile world. This will surely be a one-time investment which will reap lot of benefits in the long run.
2. Uber Clone App Home Cleaning:
A boon for present day generation which is constantly striving to make ends meet as well as relax on weekends. With home cleaning on demand app, you can get customers who need the home cleaning service. You can tie-up with cleaning service providers who then register with the app. Once a customer places a cleaning service request, it is sent to all the service providers located in vicinity. On accepting the request a home cleaning service provider can reach the location of the customer and render the service. On completion of the task, payment is deducted automatically.
3. Uber Clone App for Tutors: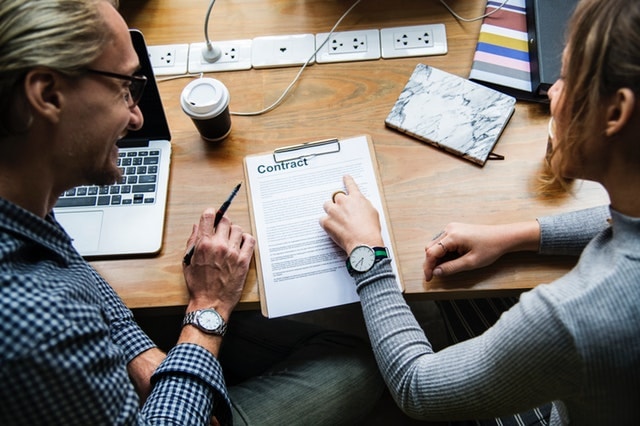 Tutoring has been in existence since ages. However, this novel way of securing tutors helps people in securing the best tutors within a single finger tap. Tutors on demand app lets tutors register with the app and provide their service to customers. The app mentions everything about the tutor, including the subjects he or she is expert in, educational qualification, and teaching experience so that users can choose the right tutor to meet their needs. As the rates are already mentioned, the app retains transparency and helps avoid any further controversies.
The app can be totally customized and whole lot of other features including multi-currency can be injected into the tutor on demand app. If you are a tutor or a group of tutors, creating this app can help you sell your services with ease. The best thing about this app is you can provide your service also to international customers; all thanks to video conferencing tools like Skype.
4. Uber Clone App for Vet:
Who doesn't love their pet? Almost, everybody who owns a pet needs a vet once in a life-time and also for regular vaccinations of pet. While it is easy to find a physician for your own health check-up, it is challenging to find a vet. By creating a vet on demand app, vets can provide their service through the app to customers located in various parts of the city. The app displays the number of vets available for service, their rates, their ratings, their availability, and also location. Customers can also avail of different payment methods through this app. Once the service has been rendered, payment will automatically get deducted.
5. Uber Clone App for Plumbers:
Plumbing service can now be provided on demand through an app. With this app, professional and dexterous plumbers connect with end users who need plumbing service. The app can list the plumbing services available through the app. End users can book services at the available time and also schedule the service. The plumbing service providers, who are registered with the app, deliver service to the customer on receiving a request through the app. Users can also go through the feedback the plumbers received during their past contracts and choose the right plumber for the service they need.
6. Uber Clone App for Electrician: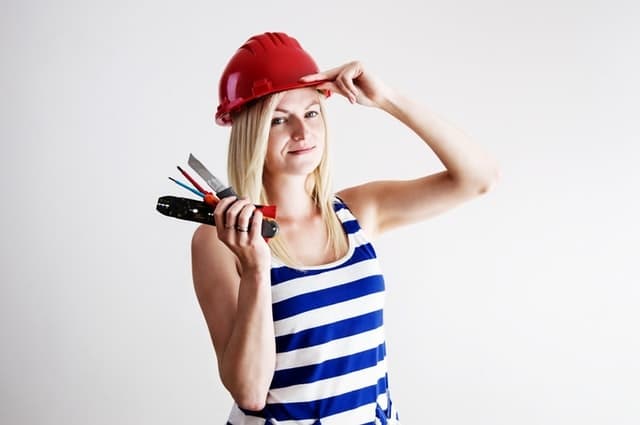 Providing electric repair service is now easy through electrician on demand mobile app. Getting a local electrician seems like a daunting task these days. With this app, consumers can easily find the electrician for the specific service they need. The app lists the various electrical issues for which electrician services are available. Consumers can choose a specific service and see the list of electricians providing the service in their vicinity.
Built with sophisticated native technology, the app delivers seamless performance. Get an electrician on demand app built and earn commission on every booking even after doing almost nothing.
7. Uber Clone App for Carpenter:
Provide carpentry services to all the city-dwellers by getting a carpenter on demand application created. With this app, all the carpenters can register and provide their services to customers. The customers can view the specific services provided by different carpenters, standard rates, timelines for completing specific carpentry tasks, etc. The admin panel is managed by the site owner whereas the USER app is utilized by the customers who want to use the services of a carpenter. Carpenter app is used by the carpenters to post their profiles and apply for jobs. It is a comprehensive app which makes carpentry services easily available to users.
The areas in which the on demand concept can fathom is limitless. The above mentioned are just some of the sectors in which an on demand app can be created. There are other services which can very well be provided on the on demand platform. I will soon come up with another article, Uber clone app for Whatever Part-2, to enlighten you about other business areas which can prosper using the on demand technology. Do you have any unique on demand business idea, which I have not stated above in this article? If yes, please share in the comment section below. Also, you can share any idea from the above list which you want to go ahead with.
You may also like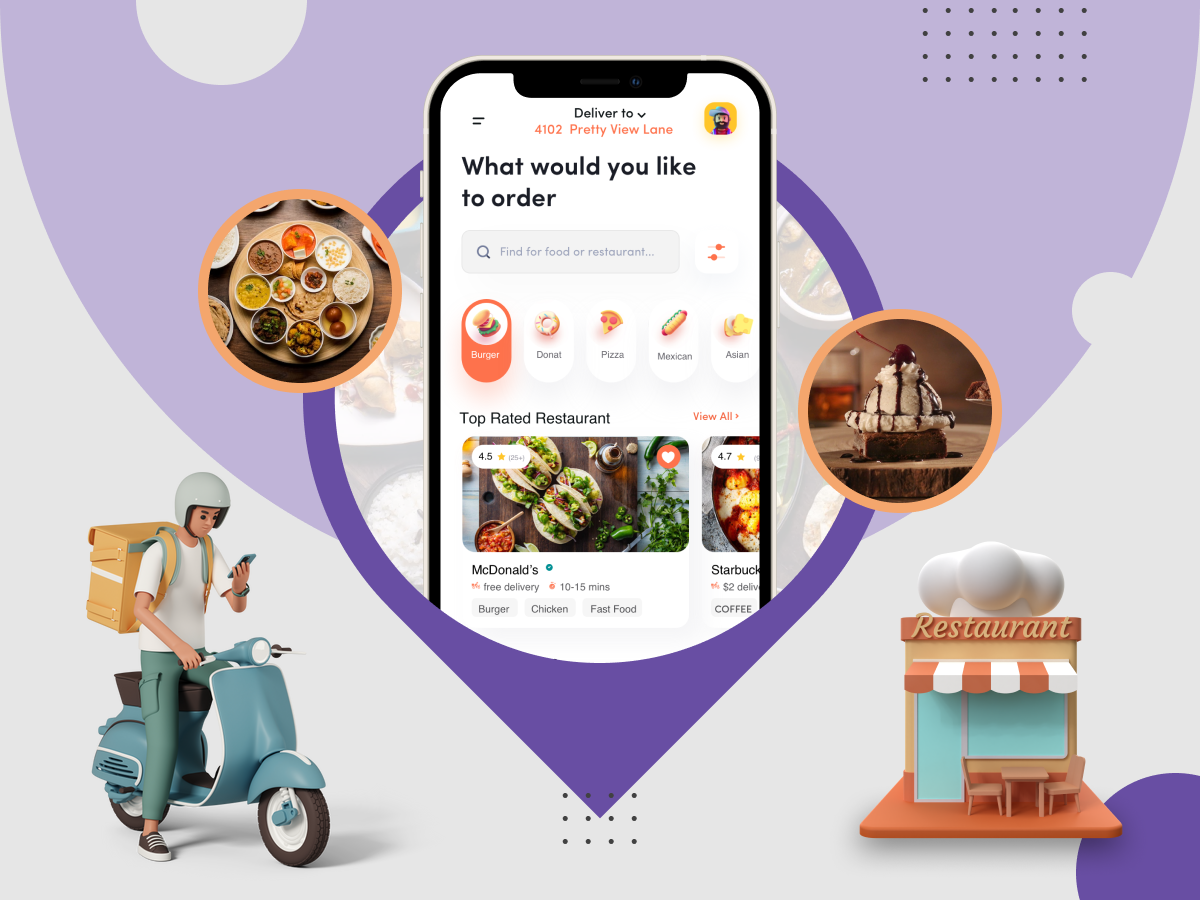 Top 11 Mobile App Ideas For Restaurant and Food Businesses
Chirag Vaghasiya
In today's digital age, mobile apps have become an indispensable tool for businesses of all sizes, and the restaurant and food industry is no exception. A well-designed and implemented mobile application can provide a range of benefits for restaurants, including increased customer engagement, streamlined operations, expanded reach, enhanced customer data, and ultimately, increased revenue. Restaurant… Read More