Ankit Patel

June 14, 2019

4 min read
Almost every sector of economy is entering the on demand arena. Every other business wants to be available for their customers right when they need them. Whether it is food, transport, laundry, maid, or any other service, there is an on demand app for it. On demand apps bring together customers and service providers. They provide a secure platform to people who want to avail of various services right from the comfort of their homes through some taps on the smart phone.
With the wide usage and popularity of on demand apps, businesses and individuals are increasingly getting on demand apps developed so that they can gain financially from it.
• Popularity of On Demand Apps:
Let us take food on demand apps as an instance. Their usage has grown steadily but immensely over a period of time.
The following image depicts the increase in the usage of food delivery apps during the last decade and also the estimated usage during the upcoming year.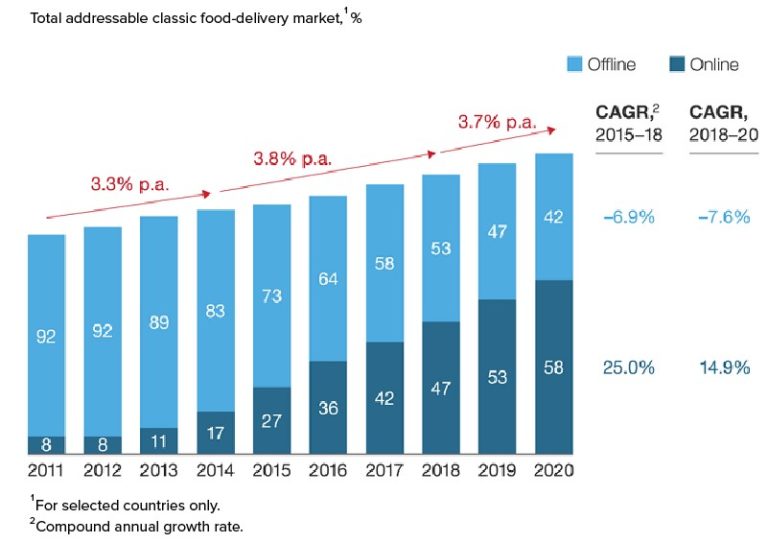 From the above image, we can say that the usage of on demand food delivery app has only scaled higher and is surely going to increase in the coming days. Doesn't the on demand economy sound lucrative with a number of growth prospects and its future being bright?
In this blog post, we will look at the various ways in which on demand economy can be financially advantageous. We will present the three main ways through which you can enter the on demand market and benefit financially from it.
• Investing in An On Demand App:
If you have an excellent on demand app idea and have the needed funds to invest in the design, development and maintenance of the app, then you can go ahead with this option. You can research your ideas, perform market research to estimate its success or profitability, decide the budget for the project, timeline for the implementation, and then short list the ideas so that you can arrive at 4-5 app ideas. You can then contact a company offering on demand app development services. They can help you with the following:
You can contact a top quality providing on demand app development company to transform your idea into a live app. Once you discuss their idea with them, they will brainstorm it further with their industry experts to gauge if the idea is economically feasible or not.
The app development company will also offer you suggestions to further improvise your idea and once the financial aspects are negotiated, they will start designing and developing the app.
Once the app has been launched, they will ensure that they keep it upgraded with the latest features. They will keep improvising it so that it continues functioning impeccably and delivers optimal performance to end users.
Many mobile app development companies also offer search optimization services for apps so that your app can rank higher on mobile and Play Store or App Store search engines.
You can also avail of mobile app marketing services which will help you increase the popularity of your app.
• Propose Your Idea to an Investor:
If you think that you have a winning app idea, which is going to sell like hot cakes on the app market, but are facing budget constraints, then you can contact any business investor. All you need to do is draft the proposal for your idea and then present it along with the budget needed to invest in the app development process. You can decide the profit percentage ratios once the idea has been approved by the investor.
If you are going to use this way of entering the on-demand market then you have two choices:
Ask an investor to invest in your app idea
If you have a certain budget or are not that much low on finances, you can choose to be a joint investor for the app. With this option, you will have chances to increase your profitability ratio.
All the terms should be decided no matter which option you go for. Many times, you may have to undertake app maintenance and marketing activities. For further enhancements, you may need more finances in the future. If transparency is maintained then it can lead to a long term and a fruitful business relationship which will help your app prosper on the on demand platform.
• Register as a Service Provider:
One thing you can do if you have expertise at providing a specific service is register on any on demand app as a service provider. For instance, if you are good at cooking then you can register on any food delivery service providing app. If you are running a laundry service, then you can register your business on demand laundry service providing app.
This way there are a number of services which are sought and provided through on demand apps. You can find any on demand app which is offering services to customers and register on it.
Following are the things which you must look for before registering your individual services or business on the on demand app:
The app popularity and number of downloads on the app store
Services provided through the app
Registration fees/Membership charges
Benefits and rights for registered members
Terms and conditions of registering with the app
The above mentioned were the four ways in which you can enter the on demand app market and make money from it. The on demand economy is only going to boom in the coming decades. With people getting everything in an instant, they are going to rely more on the on demand services provided through apps.
Is there any out-of-the-box on demand app idea which you have brooding upon? Have you ever thought about registering yourself on any on demand app to provide your services to your clients? Please share your ideas and experiences in the comment section below.
You may also like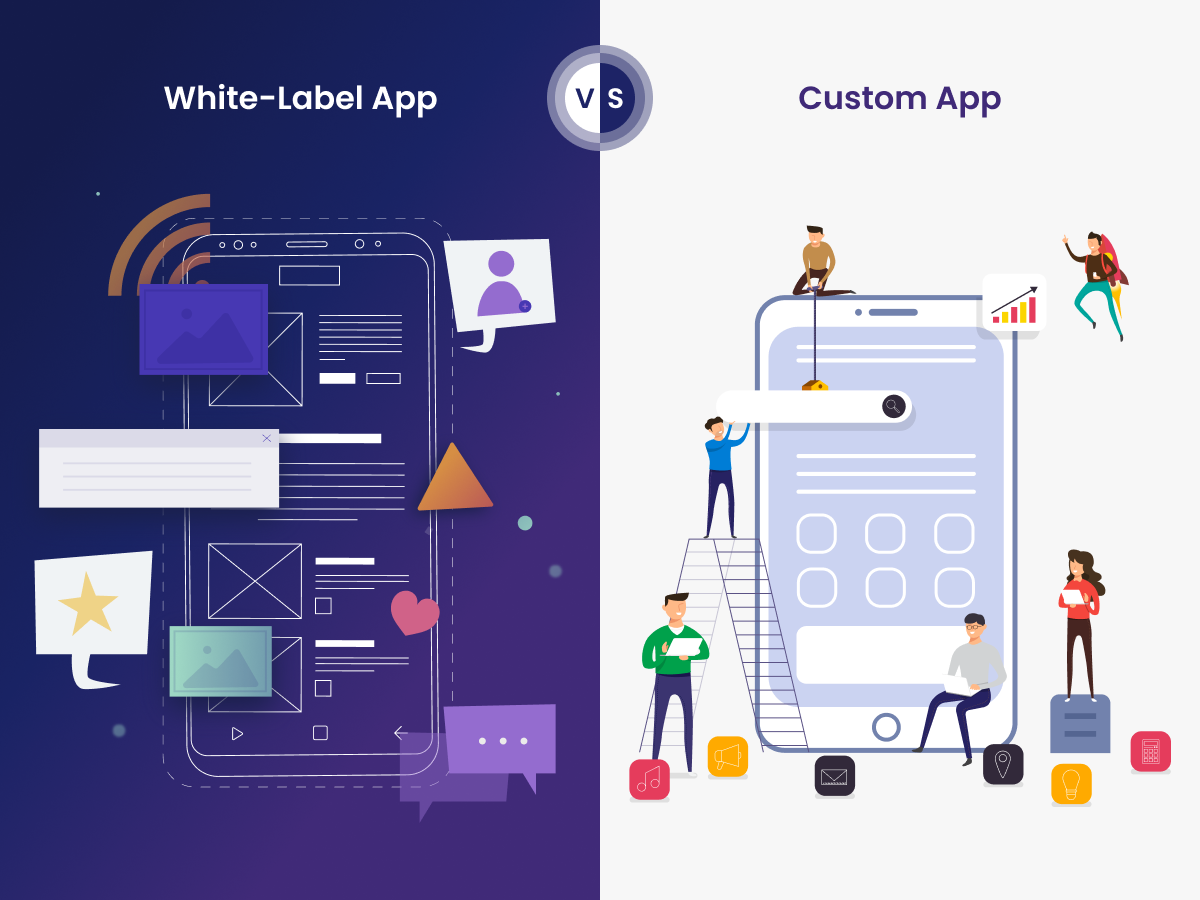 White Label App vs Custom App: Unveiling the Right Choice
Chirag Vaghasiya
In today's fast-paced digital landscape, the choice between white label app and custom app is a pivotal decision that businesses must make when venturing into mobile application development. Both approaches have their distinct advantages and disadvantages, and the path chosen can significantly impact a company's success in the digital realm. Every business has common goals… Read More