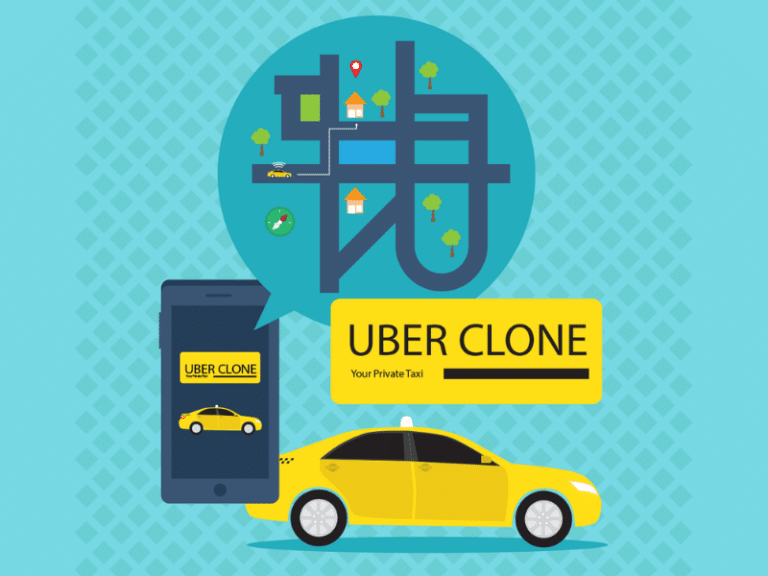 Ankit Patel

January 04, 2020

5 min read
Uber, today, is a successful model. Well, we can say a disruptive innovation that has paid well not only to its inventors but also to those who are actively taking its services, which has immensely spread all over the world.
No doubt, with its massive revenue generating capability, Uber like app development is a dream of every businessman or an entrepreneur. From churning out huge profits to building a new horizon for future customers, an Uber like app has all the potential to bring in huge profits and soaring high on the growth bar.
Quite impressive, yeah? If an Uber clone app works on the similar fundamentals of Uber, it has the capacity to capture an untapped share of the market with its seamless user interaction, revenue generating marketing campaigns, and error free operations.
How Does Uber Works?
Before going for an Uber like App development, let us first understand the overall scenario and the parameters on how the Uber works. This helps to better understand how the flow goes, what the major requirements are and how to decipher each thing to create a pitch perfect app bringing in more revenue along with customers.
Thus, for Uber clone app, from starting point on how the service works on the customer side to the end point, you should be well aware of. The below five steps can show you how the app works generally.
Step #1: Request
Firstly, through the app, the customer sends a request for a car instantly or on schedule. The requests are received by drivers nearby.
Step #2: Matching
On receiving the request, the driver may either accept or reject the ride according to his/her preferences. If they reject the request, it is transferred to another driver.
Step #3: Ride
Once request accepted, the customer tracks the taxi real-time location and does know the estimated time of arrival.
Step #4: Payment
According to the mode of transaction, payment is processed. A cashless payment and the price estimated beforehand, normally, make this process convenient and hassle free for both the users.
Step #5: Rating
The best part of Uber's business strategy that not only assures better services but the reliability of the service through the customer' ratings.
Further, uber like app includes different modules, which we will learn on the go.
Modules Required To Build Uber Clone App
After getting well acquainted with all the attributes of how Uber works, now let us look into the next phase that is quite crucial in building an Uber Clone app. Moving further, it is to separate different modules according to the users such as customers and drivers. And, then align them to figure out the ecosystem of Uber clone app development.
Passenger App Modules
Let's see what comes under passenger app modules
User Registration

A user panel needs to be developed in an app for a separate passenger registration.

Profile Settings

Creating customized settings for users such that they can create a personalized profile according to their personal details.

Book Rides

Embedding a feature to allow the user to book a ride by simply selecting a transport medium or car type.

Ride Tracking

Advanced tracking settings such that a passenger can even track the ride in real-time, even before the journey starts.

Ride Scheduling

For future rides, a feature need to be developed that provides relevant scheduling options if a rider wants to book the ride for later.

Discounts and Coupons

Special discount and sale coupons into to be integrated along with free rides for new and loyal customers.
Driver App Modules
Let's see what comes under Driver app modules
Calculating Fare

On the app interface, according to the distance and car model, estimated fare needs to be displayed, which may change.

Schedule Ride Time

The app also needs to have, on the driver's side, the relevant future scheduling options to book a ride later, if options require.

Payment and Deduction

Providing different payment options for passenger to select, upfront and automatic deduction through online payments provides upper hand for both users.

Rating Drivers

Ratings feature for drivers such that once the ride is over; a passenger can provide ratings, submit a review or leave a positive remark for the driver.

Ride and Booking History

On the drivers' app interface, there need to be two separate options for viewing both active bookings and for viewing previous ride history through passenger profile.

Input Location

The app interface ensures that the passenger inputs correct pickup location by dropping a pin at the destination.
Admin Panel
Custom Dashboard

This helps you to customize the dashboard for a complete operational overview providing inbuilt features for overall management.

Easy Dispatch

An automatic protocol is set that helps your dispatch using algorithms for easy processing. This assists in assigning trips to drivers with ease.

Driver Management

Managing payouts, adding drivers, and handling feedbacks, queries and reviews all is made easier through the app.

Payments Management

You can get a complete report of the driver's trip along with the revenue earned. The report also consists of the deductibles and commission earned for proper analysis and accounting.

Notifications Management

The admin panel sets and provides the notifications you receive. It allows you to set the mode of notification receipt through the admin panel.

Manage Tariffs

The admin panel allows has well layout for you to manage the rates, flexible payments and even the surge in the tariffs according to your business requirements.

Reporting and Analytics

Normally, the backend accumulates a large amount of data that you can use to your advantage. With the analytics solution, you can derive insights and plan for the targets.
Considering all these things, an uber like app development takes place.
If you are looking forward for an uber like app development, then let's consider the below points for a successful output:
Brainstorm and figure out a business model according to the market demand for your Uber like application.
Find the potential market by analyzing the demographics and find your key target audience – and, based on their requirements and problems develop uber like app.
With so many apps already in the market, it is crucial to define the USP (Unique Selling Points) of your Uber like app. And, find exactly why you want to build a service similar to Uber. What makes it unique and different from other apps?
Find out the required functionality and technology for developing the future application. The right projection and layout will help you scale the project further and embed more advanced features and customize them accordingly.
Hire reputed uber like app development company or uber clone app developers.
Never ignore user feedback as they help to make necessary changes and updates for improving app performance, as Uber-like app development is a long term asset and liability both.
Moreover, there are also different uber like applications available for different business domains. A few of them can be categorized as
Uber for Taxi
Uber for Logistics
Uber for Food delivery
Uber for snow removal
Uber for Business
Uber for Snow Removal
Uber for Planes
Uber for Kids
Uber for Pet Care
Uber for 'N' Number for things
How Much Does the Uber App Cost?
After figuring out all the factors, required parameters and development strategy, the final question arises- how much does the Uber clone app development cost? Any app development is a complex and sophisticated procedure. Thus, the cost to build an application like Uber varies depending on the various factors as mentioned below:
Complexity and number of various features, add-ons and functionalities
Design aspects (including responsive)
Technology preferences
Operating systems and various programming platforms
App Development company/team location, expertise, and rates
Further, the below services mentioned can add to the Uber-like app development cost:

Web development (admin panel)
Native app development (iOS & Android)
Native app interface (UX/UI Design)
Front-end & Back-end development
Project planning, management & delivery
Quality assurance
Business analysis
Along with allocation of budget to above sections, it is also important to set a budget for marketing and promotional campaigns as well as other business costs.
In a nutshell,
If you have a potential market, and want to gain upper hand over your competitors, then building an uber clone application is your best bet. With a set budget, hiring a reliable uber like app Development Company can help you develop your dream app inbuilt with all the required features and add-ons that can help to boost your business.
You may also like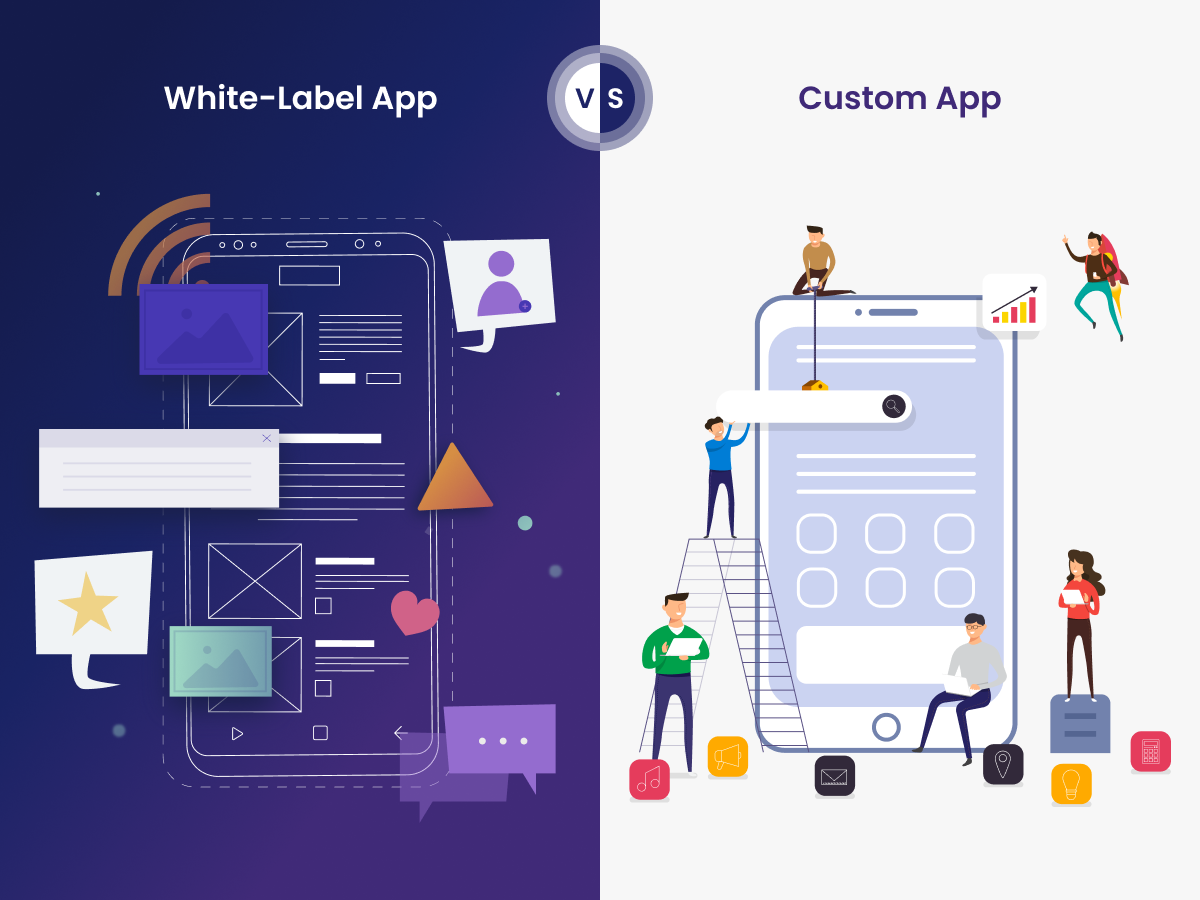 White Label App vs Custom App: Unveiling the Right Choice
Chirag Vaghasiya
In today's fast-paced digital landscape, the choice between white label app and custom app is a pivotal decision that businesses must make when venturing into mobile application development. Both approaches have their distinct advantages and disadvantages, and the path chosen can significantly impact a company's success in the digital realm. Every business has common goals… Read More