With many entrepreneurs foraying into the world of uber clone app, there has to be certain precautions in place for you do not want to hurry and fail. Stay cautious as you weigh these points:
The question "Why?"

Why would you venture into the Uber clone app development? How would it profit you? What would the customers find in it? Always ask yourself questions and think from a customer's perspective. Study how other models have found their success. There are so many examples in real-world where the Uber like clone apps have competed with Uber itself and succeeded in ousting Uber from their region. Jot down some questions like-

Why would the customer come to us?
How would the customer benefit?
Is it feasible for the customer?
What about my competitors?
How different can I be from my competitors?
Am I targeting a particular region or is it open to expansion throughout the globe?
Am I targeting specific customers?
Will my Uber clone app solve the customer problems?
Will it add value to their lives?

When you think you have satisfactory answers to these questions or when you have found the 'true calling', then go ahead with your Uber like app development.

The question "For whom?"

When you think about the Uber clone app, the foremost question is why and for whom is it being created? Who are the stakeholders? Your plan has to be feasible so as to be profitable both to you and your customers. Of course, your customers have to find something in it that will solve their woes. It should also add values to their lives. When it has something unique to offer, the customers will be in for it. If your Uber app source code is nothing but the copy of the original Uber, then why would customers opt for your model? They will definitely go with an established player like Uber. Take for instance; in South East Asian countries where traffic is dense and roads are congested, the local players went in for a bike-hailing service app. The customers got what they wanted. They went in for it rather than Uber that is a cab-hailing service app. So your Uber clone app development should be customer-focused if you want to succeed.

Expansion

When you decide on a business model, what is its scope of growth? Is it limited to servicing the local demographics? Your business should be such that it should cater to clients worldwide so that it can grow and diversify. Agreed, funding is of prime importance. But if your model is not scalable or if expansion is not planned for the future, nobody will invest in it.

Revenue Model and costs involved

Make a rough estimate on the revenue model you wish to put forward and whether any cost-cutting is possible in it. Every type of transaction that can be made is to be studied in detail so that you know beforehand where anything can be adjusted. A rough frequency analysis and the ticket window can be made to study the income that can be derived. Other than the revenue model that you will be planning, the other aspect is the entire costs involved in planning your Uber clone app development, its marketing, advertising, and many other involved costs.

Customer retention

If you are to retain customers your services have to be affordable. It has to provide convenience to the customers. Here are some basic principles to keep your customers hooked to your Uber clone app:

Lower prices than your competitors
Better services than the traditional delivery field
Fast, simple, and safe payment gateway
Great user experience
Focus on ratings and reviews
Real-time communication

Make a study about the customer base. Divide it based on age, preferences, gender, and profession so that you can study deeply on how to retain them with extra services. Your Uber app script has to have unique features that will entice the customers to order from your app.

Platform Selection

Planning to have an Uber source code for both Android and iOS may exceed your budget. In that case, plan which section you are targeting. At the time of launch if your Uber app script is for Android platform, then gradually get it done for iOS platform after knowing what changes has to be made.

Funding

The advantage with funding is that you can go on an aggressive expansion. When you are bootstrapped, you will have to plan every detail and gradually move forward. But, with your own financial resources, you will have no pressure to scale it up instantly. You can wait and watch the response and act on it. When you need funding, you have to be prepared beforehand regarding your market, demographics, and expansion strategy. It puts extra pressure on the startup with regard to the supply-side infrastructure.

Type of association

Your startup can be associated with either the freelancers or the contracted suppliers. The contractors have already experience with the culture and they are the most reliable for your business model. You can outsource some of your work to them like for instance, the delivery providers. The safety issues, maintenance costs, and insurance can be made their responsibility when you hire them. With the freelancers, they can be trained to deliver as per your requirements. The key to your uber clone app success depends on the quality of services that you provide and the associates you hire. Anyways, conduct regular screening and audit tests to prevent poor service.

Domain Knowledge

It is necessary that the entrepreneurs go deep into the development mode to get a thorough knowledge of the domain. The Uber clone app development has to be scalable and futuristic. Of course, there will be many experiments and innovations to be made in the Uber like app development. But a grip on it will help you to know the nitty-gritty of your app and help you to improvise it.

The Uber app script development

As always, it is better to hire the best Uber clone app development company so that they understand what your needs are and put them neatly on the app. Your Uber app script is your lifeline and your business success primarily hinges on it. Neat design, good UI/UX and easy navigation are what customers expect. Live up to it.
Venturing into the on-demand business is fruitful when you have your plans set right. With a good Uber clone app development company as your partner, you can set your targets high. With the right association, there are opportunities in abundance.
You may also like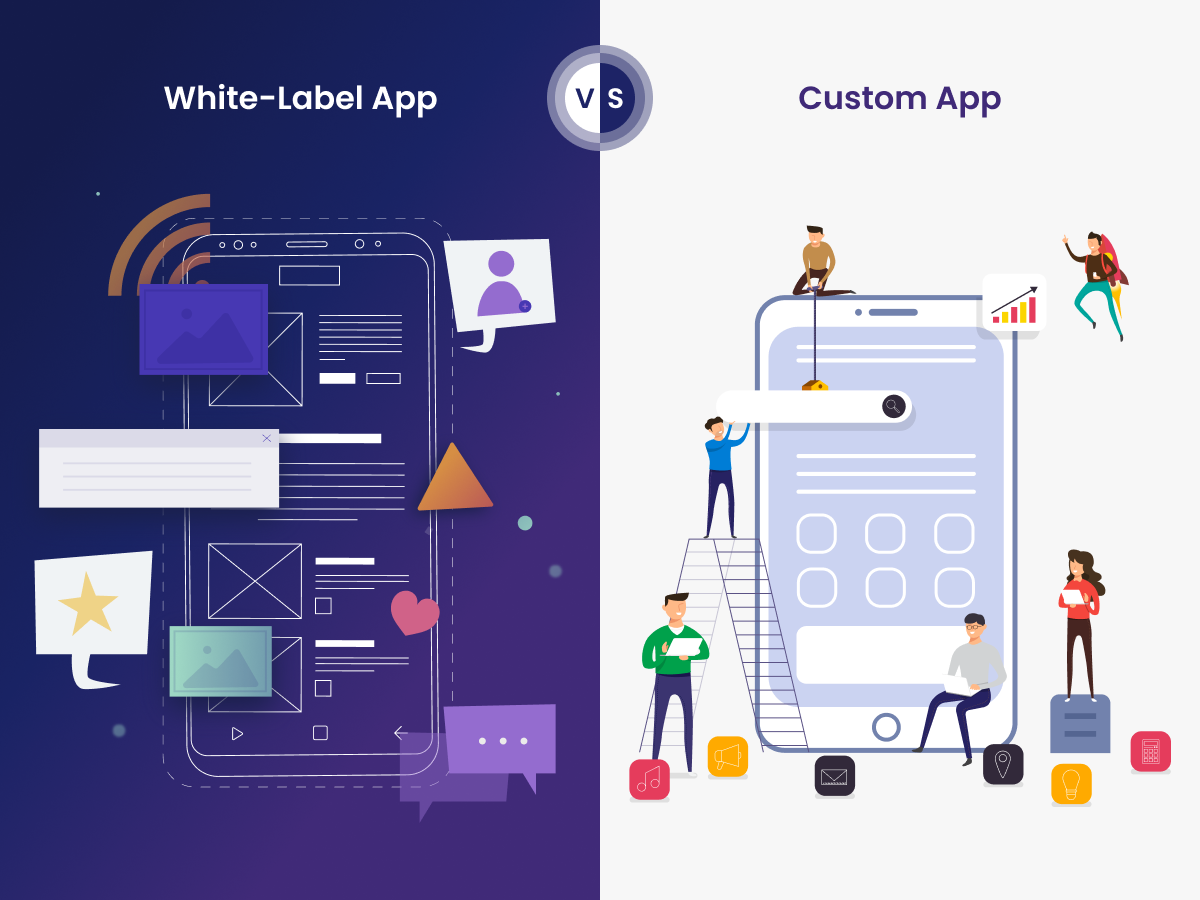 White Label App vs Custom App: Unveiling the Right Choice
Chirag Vaghasiya
In today's fast-paced digital landscape, the choice between white label app and custom app is a pivotal decision that businesses must make when venturing into mobile application development. Both approaches have their distinct advantages and disadvantages, and the path chosen can significantly impact a company's success in the digital realm. Every business has common goals… Read More