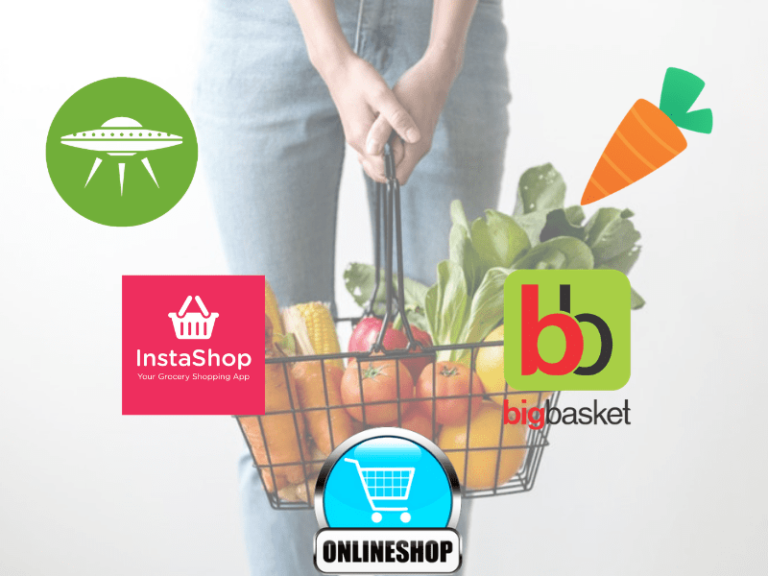 Ankit Patel

February 05, 2019

5 min read
When it is possible to get everything online, can the groceries be left far behind? Now, you don't have to go on your weekly grocery shopping with a long list of the fruits, vegetables, and groceries to be purchased. Nor have you got to hop from shop to shop searching for your favorite can of baked beans. It is all available online with doorstep delivery. No, it is not turning you into a hermit. This time can be utilized for something better like a family outing.
The grocery delivery services like Instacart, Shipt, Amazon Prime Now, Peapod, Kroger, and Big Basket have become popular due to their efficient services and better user-friendly apps. The grocery app development is as important as structuring your grocery business before your launch it.
Let us get into the details into the innovative and unique features some of the popular grocery delivery services have incorporated into their apps and how they have won their customers.
Shipt

Shipt is an app-based grocery delivery service that operates throughout the US. Basically, it has partnered with local retailers like Publix, Target, Whole Foods, Costco, Lucky's Market, and ABC Fine Wine and Spirits so that the customers can place orders from them. It has a fleet of more than 50,000 shoppers across the US. Let us study what are its features in the grocery app development that has set it apart.
It has a feature wherein you can communicate with the store shopper directly. If the store has run out of an item in your ordered list, the store will communicate with you and give suggestions about the alternatives.
It offers the users free delivery on orders above $35 or more
Its 'What's on sale' is a big hit and they have over 100 sale items each week.
This grocery mobile app development features a request option for those not listed on the app.
It has a schedule option wherein you can choose your delivery time and date.
It sends push notification as soon as the shopper starts shopping for your items in the store and when it is dispatched.
Another great feature in its grocery delivery app development is the ability to monitor the cart total. This helps you to adjust and set your grocery budget by adding or removing items from the cart.
It has rewards and offers like a discounted price for buying two items, $$ off on your next order in this category, $$ off when you order 'n' items in this category and so on.
The 'buy again' feature in this grocery mobile app development is about the list of items purchased in the past so that you can easily find items on a regular basis.
Another beautiful feature in the Shipt grocery delivery app is that you can tip the shoppers.
Big Basket

Big Basket is India's leading grocery service provider ahead of its rivals like Grofers, Nature's Basket, Reliance Fresh, and Amazon Pantry. It has over 18,000 products and 1000 brands in its catalog that includes fresh fruits and vegetables, rice and pulses, spices, beverages, meats, and personal care products. Let us see what the customers appreciate about it and why it has managed to retain its top position in India.
The Big Basket provides excellent customer service. They are quick in their response to any customer query. Their online chat is very receptive.
They stick to their rules and commitment. For any delivery delay on their part, they return a certain percent of your order amount in your Big Basket wallet. This feature of automatic money transfer back to the grocery app wallet in the grocery app development goes a long way in establishing customer trust.
They have a good and hassle-free return policy too. If you are not satisfied with the quality of the delivered products, you can return it back to them citing your reasons for doing so.
They have good deals that attract customers.
If you are its prime member, you get additional discounts on many items which is less than the local market rates.
They have the fastest delivery time with comparatively lesser fees.
When the customer types the entire address, the supermarkets close to the location are listed. The customer has to select a preferred store and then select the items from that store.
Free delivery can be availed for orders more than a fixed amount.
The grocery mobile app development has included a feature that will tell the customer the time required for the items to be delivered.
When you complete your order, you can add notes for the delivery personnel if needed. This feature allows the user to tell something important like the person who will be receiving it or the time when it is to be delivered.
They have a favorite section to make the online shopping experience easier. The products that you usually buy are listed here categorized so that you can reorder them when you want.
Instacart

This on-demand grocery delivery platform operates in the major cities of the US and facilitates fast and easy doorstep deliveries of groceries and other home essentials. It has tie-ups with existing supermarkets like Whole Foods, Safeway and Costco and boasts of a collection of over 300,000 items.
It offers discounts on most of its products. So any item in the store in Safeway would cost a little more than when purchased through Instacart. This offer policy has worked wonders for customer retention.
It offers its first delivery free. The subsequent orders are charged, but less. If the users sign up for membership, they are given free deliveries on orders exceeding a certain amount. This feature in the grocery mobile app development ensures that the service providers earn profit through membership schemes. The customers are also benefitted by being members.
Another important feature in this grocery app development is the 'aisle mapping' on the shoppers' panel. This aisle map guides the shoppers to specific items on their grocery lists. The items can be easily navigated quickly without having to hunt around for it.
Why it is important to hire the best grocery delivery app development company?
We are done with explaining some of the popular grocery service providers across the world. The main criteria that make them popular are their app. Your grocery delivery app development has to be top-notch. Yes, there are other parameters like revenue model, plans, goals, retailer tie-ups, shopper management, and profits. But your app is your connection to your customers.
Get the services of a good grocery delivery app development company that has prior experience in delivering these kinds of on-demand apps. They work on the latest technologies and understand the market insights better. They are in a better position to guide you and help you in incorporating features as per your specifications.
Wrapping Up
If you are planning to create grocery delivery apps then now is the time. They are experiencing considerable growth all over the world. There are unexplored territories to be invaded where the market is still in its infancy stage. If you have a strong grocery delivery app development in place and you have the business acumen in you, then you can start right away now.
You may also like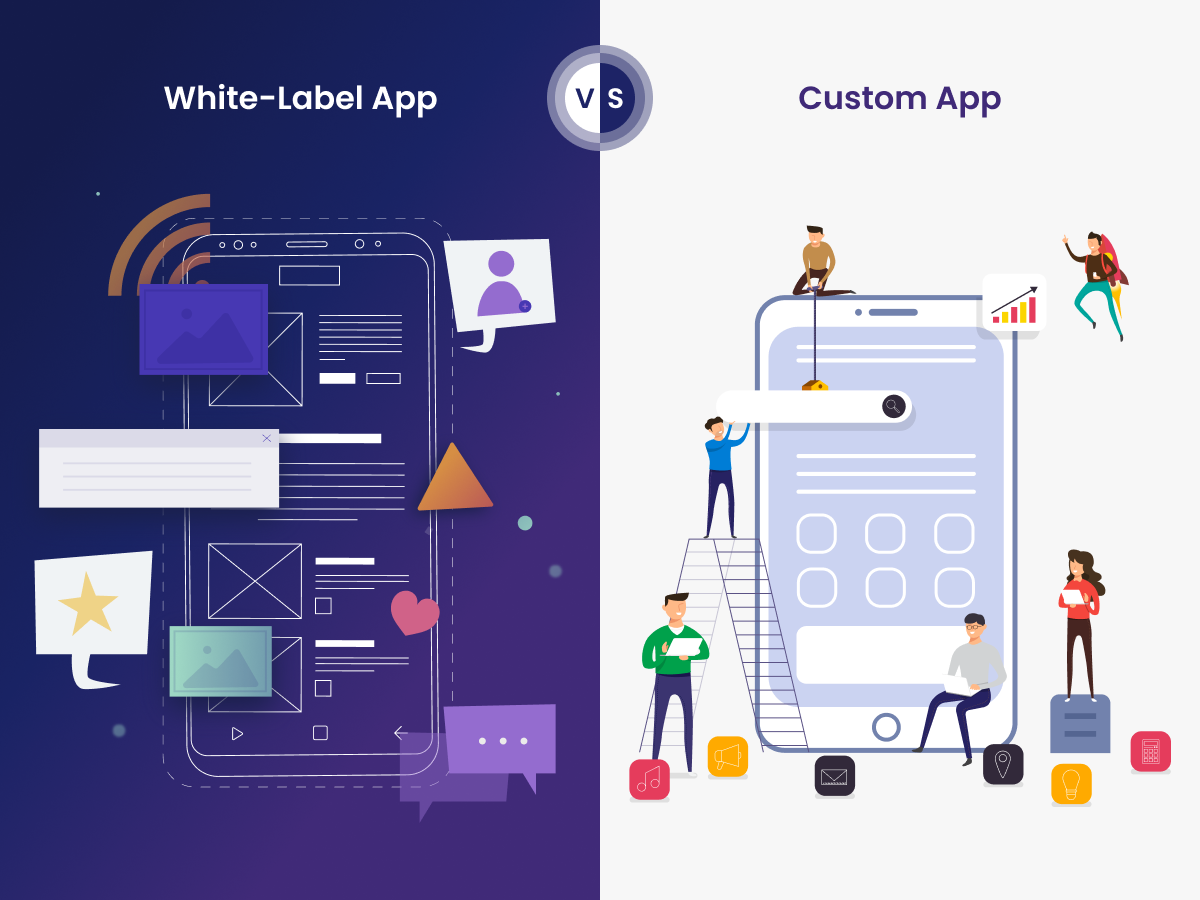 White Label App vs Custom App: Unveiling the Right Choice
Chirag Vaghasiya
In today's fast-paced digital landscape, the choice between white label app and custom app is a pivotal decision that businesses must make when venturing into mobile application development. Both approaches have their distinct advantages and disadvantages, and the path chosen can significantly impact a company's success in the digital realm. Every business has common goals… Read More