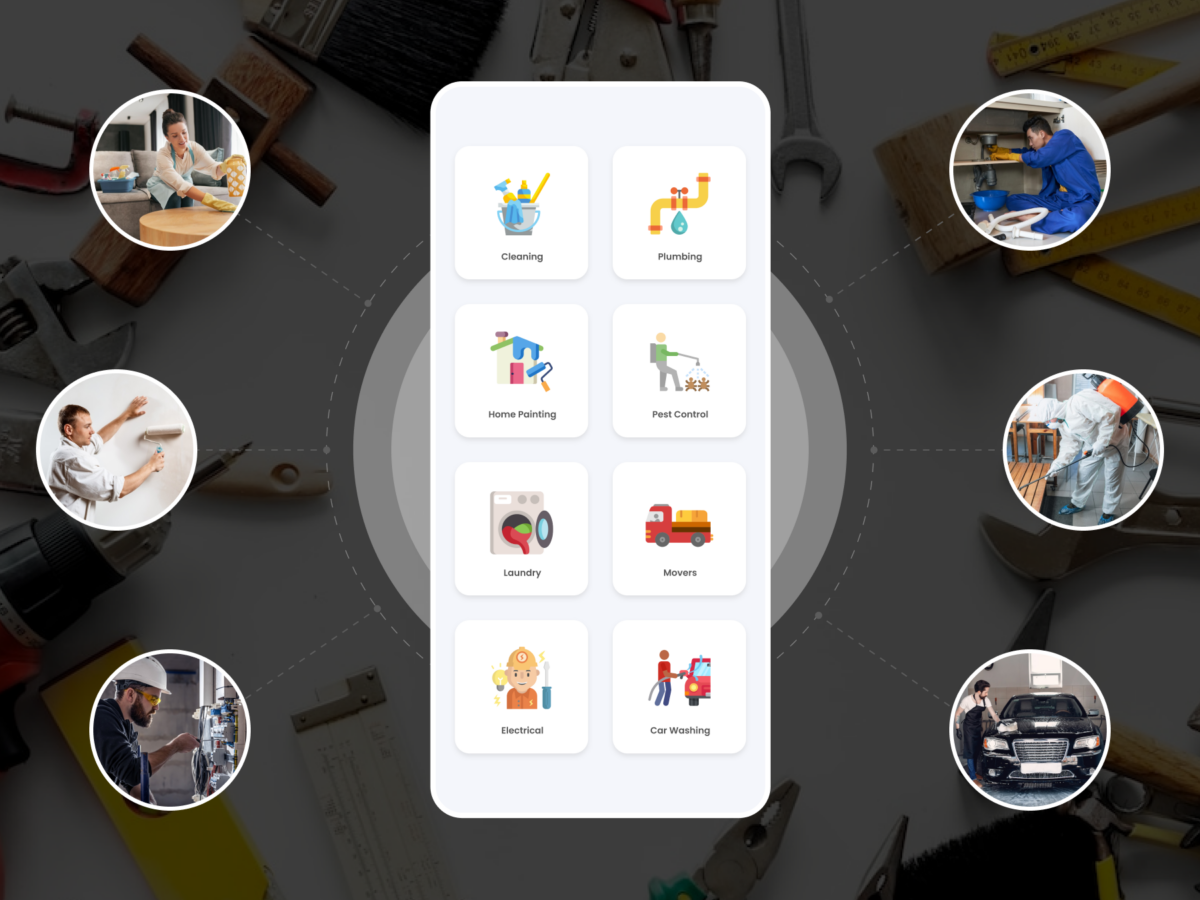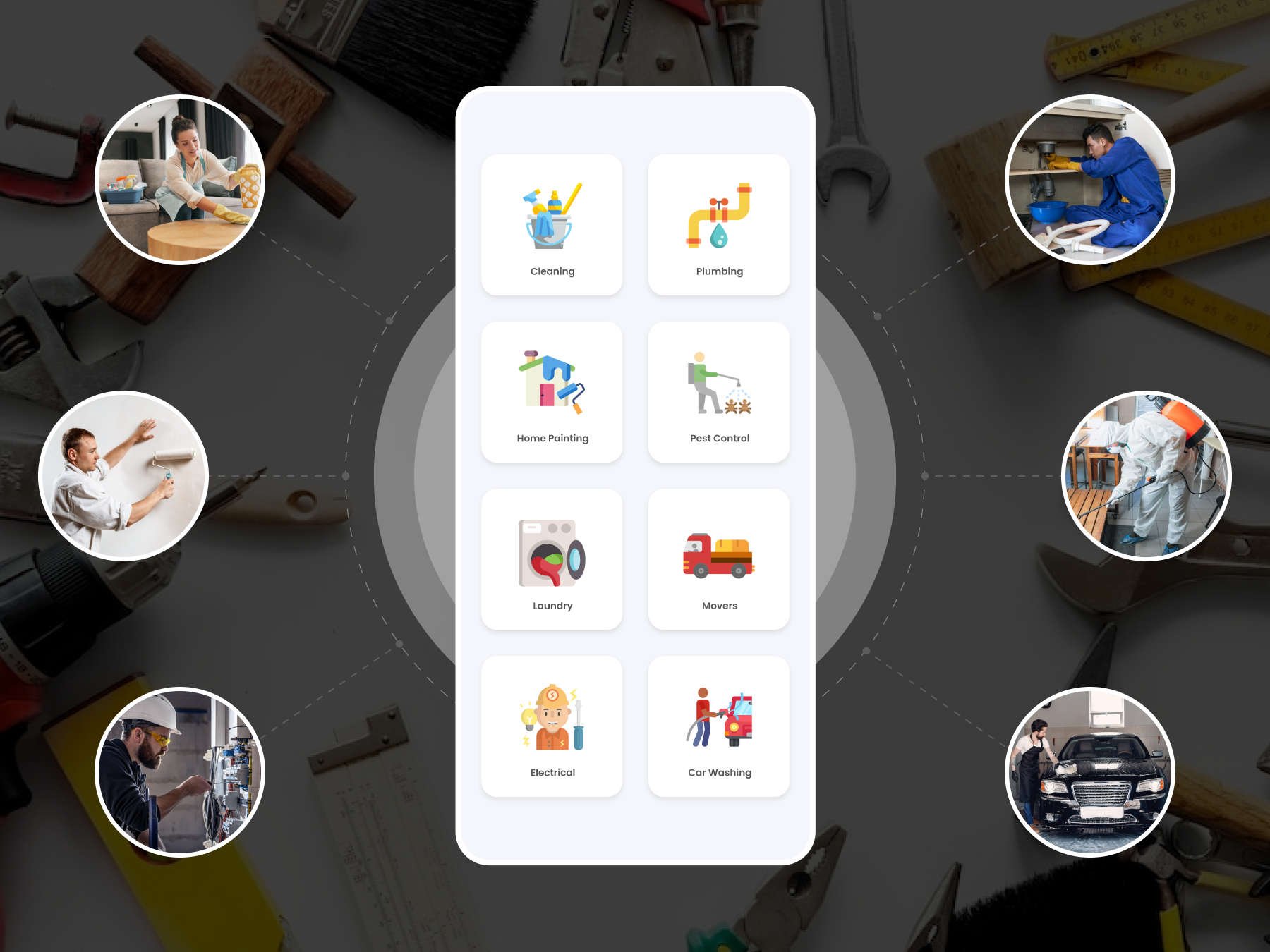 Ankit Patel

September 19, 2022

6 min read
Performing daily chores can be an arduous task and an ordeal in itself. Considering the busy life that we have, it goes without saying that minimizing the ordeal will certainly turn out to be a blessing in disguise. This is where the home services app solution enters the scene.
These applications assist in all kinds; starting from connecting customers to mechanics nearby, to even plumbers who are near their vicinity. Simply through a few clicks that users place on the app, they get the aid to book a service provider they require and make payments side-by-side, as well.
Alongside; the service providers are also able to get their services the desired visibility and get more earning opportunities. These factors are responsible for the solution having such a lucrative scope after all. Therefore, it is important for those who have until now not gotten the app advantage for their home industry, they do it now.
Read this exhaustive guide to develop on demand home services app that gives you the aid to profit from the services you deliver to the end customer.
All About Home Services App Solution
The home services apps solution support providers that give customers the aid to get quick help as and when the need arrives; starting from plumbing support, to even support for electrical appliances, to name a few. Alongside supporting the end user; it also supports the service providers to get their visibility boosted manifold among a greater percentage of customers and earn a good amount of money through the services they offer to them.
Want to know some of the other reasons that are responsible for the app being so popular? In the lines below, we provide you with a good level of clarity on this.
Factors Responsible for Popularity of Home Services Apps
The home services app solution presents a wide array of advantages to the customers, service providers, and the business.
They are as follows:
• Availability of Service Providers Anytime
This is a prime reason why these apps have such a significant value. It allows customers to get access to service providers and get their assistance at any hour of the day.
• Finding Reliable Service Providers
Second, the service providers that the customer gets access to are reliable and trustworthy. This ensures that the safety of the end-users remains paramount always.
• Top-Class Services
Third, through the app, it becomes easy for the end-user to be sure that they will get connected with the best service providers. Therefore, the quality of services will be of top-most nature too.
Alongside, the advantages listed above, others that are predominantly responsible for the app's standout nature are:
Gives convenience to users to get access to different services in one place.
Provides flexibility to service providers to work as per their convenience.
Simplifies how appointment schedules get done.
Eases how payments are done for services.
Lead generation process gets streamlined for the traditional home service industry.
Knowing these advantages, let's now learn about the statistics that give a purview into its lucrative scope.
Numbers Depicting Bright Future of Home Services Apps
Numbers have a formative value for any business. This is why you need to have its knowledge so you know if the application is useful for you or not.
The numbers are enough to give clarity to the lucrative scope of these apps in the first place.
Let's now know about some popular home services apps in the market that have been responsible for their lucrative nature growing manifold.
10 Popular Home Services Apps in the Market
Popular apps in the market have been particularly responsible for the prominence of these solutions growing exponentially. Some of them include:

Thumbtack
Urban Company (UrbanClap)
HouseJoy
Handy
Zimmber
Mr.Right
Timesaverz
Family Handyman
These apps have created a mark in the home services industry due to the best features and user experience. Therefore, if you have been operating a traditional home service setup, get the app advantage now.
Here are some of the unique features that give it a standout appearance.
Read Also: Cost To Develop A Home Service App Like Housejoy
On-Demand Home Services App Solution Constituents
The home services app solution has three main components, the user, service provider, and admin panel. Therefore, the features that these solutions contain giving them a standout look.
Features for User

Advanced search
Book now or schedule service
Multiple payment options
Push notification
Tracking of services
In-app chat or call

Features for Service Provider

Real-time inquiry notification
Request/Reject request
Earning history
Live tracking
In-app chat or call
Rating and Review

Admin Panel Features

Powerful dashboard
Service list creation and management
Manage and verify service providers
Payment management
Reports and Analytic
Review Management
These features give the home services app a standout appearance. Therefore, if you are operating a traditional home services setup; it is time you take the app advantage now. In other words, you need to embrace on demand home services app development.
This demands you follow some steps and keep some points handy during app development.
Read Also: Know Everything About How to Start an Errand Service
How to Perform On Demand App Development for Home Services?
These points will streamline on-demand app development when performed for the home services business setup.

• Understand Your User
Customers are the soul of a business. Therefore, you must understand them and their requirements. Know if their requirements are in sync with your goals or not. This will ascertain and give you a road map whose adoption will boost value for your business and the app developed.
Keep these points handy to get clarity for your users-
Know their age group
Get an idea of their requirements
Check their level of satisfaction with the current solutions
• Focus on User Experience
User experience is probably one area that you cannot miss to ignore during on-demand home services app development. Therefore, you need to conduct thorough research on your competitor and their solution. This will give you clarity on the elements that you should include for accomplishing this.
In what way or ways is the competitor's solution different?
What features are present in their app?
Are those elements fulfilling customer requirements? Are they useful to me?
How should I boost the value of my app to create a top-quality user experience?
• Utilize Robust Tech Stacks
To ascertain that the app works robustly, you need to make sure that you use the right set of tech stacks. This will boost the app's quality and help you to stand out from your competitors.
Tech stack that will certainly drive value for the app you develop:
Programming Languages: React Native, Flutter, Java, Swift, Kotlin
Backend & API: Node.JS/Express.JS
Front-end: React.JS
Database: MongoDB, HBase, Postgres
Push Notification: Twilio, Push.io
Cloud Environment: AWS
Navigation: Google Map
Payment Integration: Stripe, PayPal, EWallets, Braintree
• Choose #1 Revenue Model
The main goal of your home services app solution is to make earnings. Therefore, you need to focus on choosing an appropriate revenue model.
There are three ways through which you can make profits-
Charging commissions
Advertisements
Affiliate marketing
However, the choice needs to be made appropriately upon studying your users in general. This will ensure once the app is launched, you get profits as you expected.
Let's get clarity now on the cost area. This is a very vital area to focus upon for startups as it costs enormously to build the app from scratch.
We have highlighted the home services app development cost below.

Estimated Home Services App Development Cost
Check out the table below to get clarity on home services app development costs on an hourly basis in different parts of the globe.
| Country | Charges on Hourly Basis |
| --- | --- |
| USA | $80 to $150 |
| Western Europe | $50 to $120 |
| Eastern Europe | $50 to $100 |
| Australia | $70 to $120 |
| India | $20 to $40 |
The development cost depends on multiple factors such as the number of features, UI/UX, location of the company you hire, complexity of the app, etc. After conducting in-depth development research, we can say that it would cost you around $15000 to $25000. The cost may go higher based on the features and functionalities you want to include.
Knowing the costs, you are ready to step into the competitive on-demand home services market like a pro. Be careful though in terms of investment. It is recommended you get in touch with a company that will give you access to a custom home services app solution that promises to boost value for you. It will alternatively also make it easy for you to modify the app based on your business and customer requirements so you make profits and scale without any obstacles whatsoever.
Wrapping Up
Millennials today depend on solutions that can make it easy for them to get their different tasks readily performed, starting from repairing air conditioners, to cleaning the kitchen. This is due to the presence of the home services app solution. They have a wide array of advantages for users. They also have significant business value. This is why it is a boon in disguise for those who have yet not digitized their offerings, starting from electricians to plumbers. If you also are among those who are planning to do this, don't lag.
We at PeppyOcean are here to support you in the journey. We will give you a custom app that makes these services easy to provide so you get a competitive edge in a reasonably short time and can successfully reach out to maximum users.
You may also like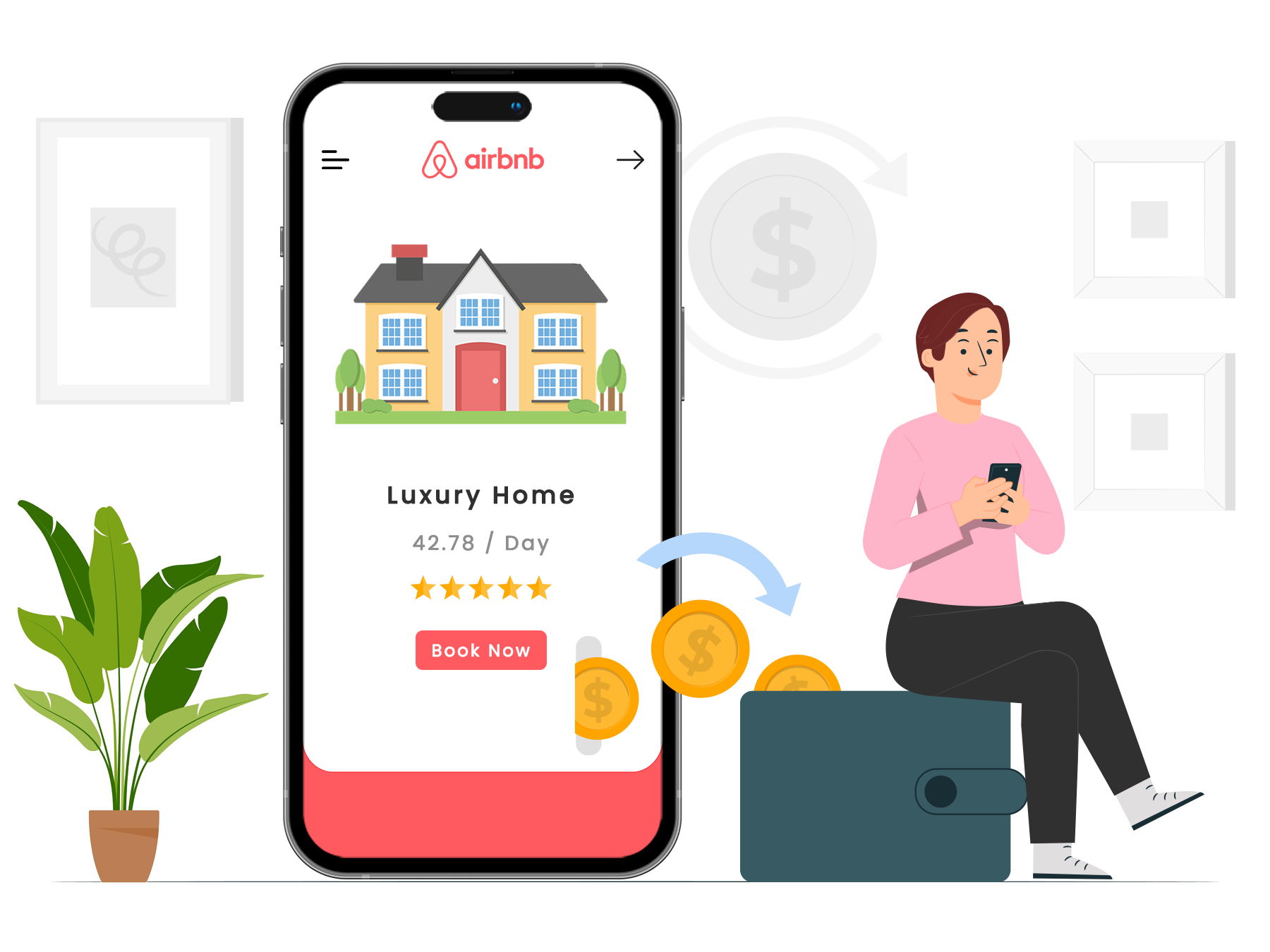 How Does Airbnb Work? Airbnb Business Model and Revenue Source
Ankit Patel
Since Airbnb came into inception in 2008, it has gone on to create a revolution in the way people book spaces when they travel for vacations. It has alternatively acted as a medium for hosts to promote their space and earn through the hosting services. The revolutionary Airbnb business model has encouraged those in the… Read More