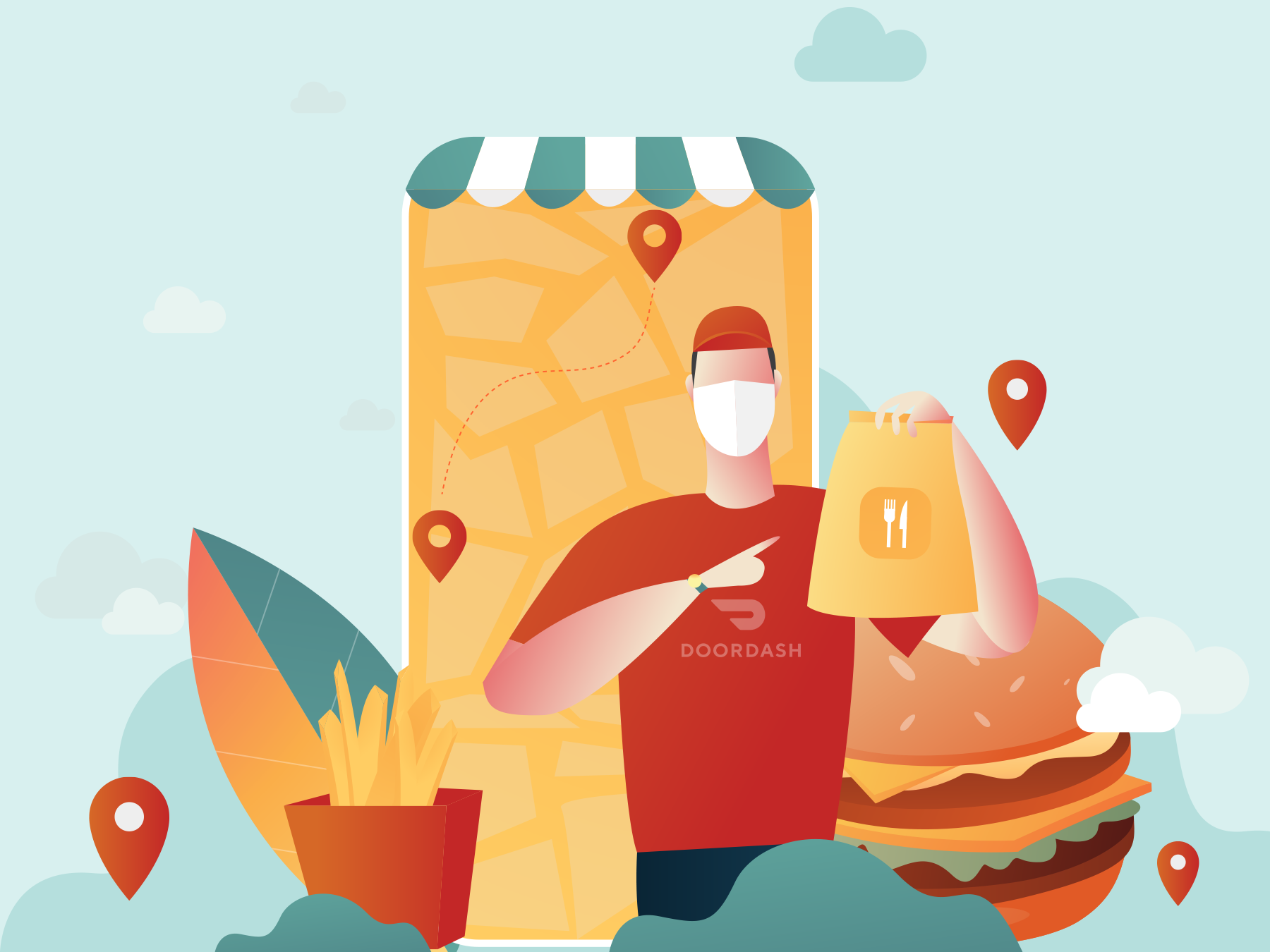 Ankit Patel

September 07, 2022

5 min read
The demand for on-demand food delivery apps has seen a steady increase after the end of the pandemic. As people were restricted mostly to their houses during this period, these solutions came as a blessing in disguise for them. This was due to the assistance these solutions gave customers in getting quick meal delivery at the doorstep. Since so many customers were dependent on these solutions for their meals, therefore the lucrative prospect of these solutions grew manifold.
Currently, if you visit the Google Play Store or the iOS App Store, you will then come across many food delivery apps that automate the way meals are delivered to customers. One most prominent among them is DoorDash. The app is quite popular in the USA and Canada due to providing quick meal delivery services to customers thereby giving them access to a large array of local and national restaurants and cuisines.
Thanks to the connection the app provides to customers allowing them to partner with a large array of restaurants and local cuisines, it has gone on to attract the attention of food delivery startups. This is to capitalize on their revenues and grow a healthy customer base.
Want to know more about them? Continue reading to understand the basics of the DoorDash app, its operations, and the business model it has adopted to gain a perspective of how it earns revenues.
All About DoorDash
Year of Launch – 2013
Areas of Service – USA, Canada, Sydney, Montreal

Image source: doordash.com
A US-based online food ordering and delivery platform that allows customers to get access to a large array of restaurants nearby to find meals of their choice, order them with ease and enjoy a sumptuous dish with their near and dear ones.
Thanks to the easy operations of the app, it has attained a great amount of popularity and holds a great standing in the market.
Look at the attractive numbers below to gain insight into the lucrative nature of the app and an understanding of its overall standing.
Statistics Depicting Lucrative Scope of DoorDash
What do these numbers suggest? These numbers give an estimate of the overall popular nature of the DoorDash app.
DoorDash Business Model
Check the image below to take a glance into the business model of DoorDash to understand how the food delivery service works.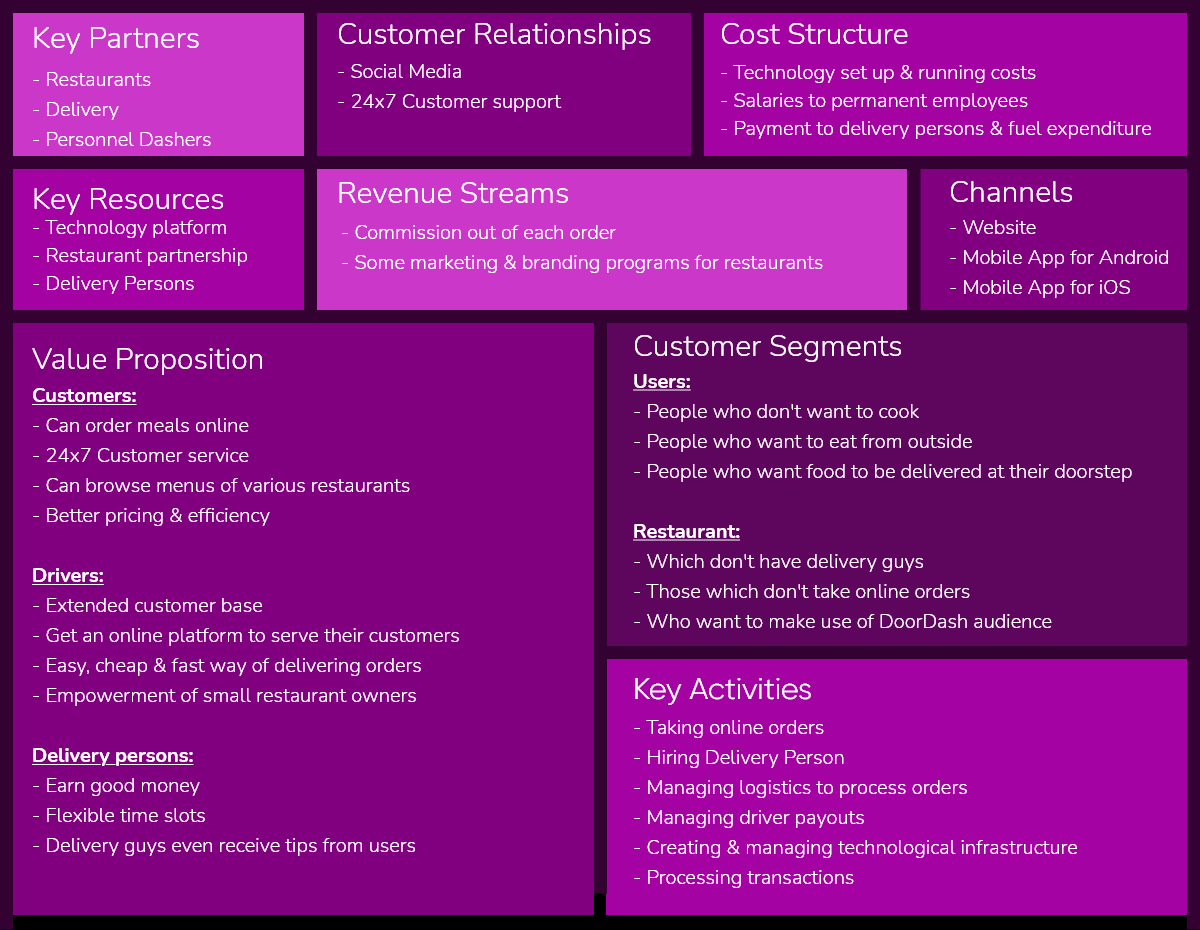 Image source: apurple.co
As you can see in the image above, the food delivery app has three key partners, restaurants, customers, and delivery professionals.
Each of these segments has an individual app and website that allows them to carry on their operations with an added level of convenience.
DoorDash Value Proposition for Customers, Delivery Drivers, and Restaurants
For Customers

Delivers top-notch user experience.
Gives access to competitive prices for meals ordered.
Provides clarity on order arrival status through a live tracking feature.
Makes available a wide range of restaurants and cuisines.

For Restaurants

Gives access to an extended customer base.
Assists in getting boosted visibility.
Acts as a marketing medium.
Empowers small food delivery joints to get their services highlighted.

For Drivers (Dashers)

Acts as a source of employment.
Provides flexibility to get paid extra for the services they provide.
Assists delivery boys to select hours of operation.
Allows the delivery professional to work as independent contractors.
Read Also: Empower Your Food Delivery Venture with UberEats Clone App
DoorDash Revenue Model – How It Makes Profits
Check out this image to get an overview of how a food delivery application makes money and streamlines its revenues.
The image above gives you a purview into the three main methods through which DoorDash makes money. Let's check out these different methods through which DoorDash generates revenue.
Commissions: When customers make a meal delivery request to eateries listed, DoorDash charges a percentage of the pay they receive as commission.
Delivery fees: The app charges delivery fees to customers to allow food delivery giants to receive an amount from the user for meal deliveries they make.
Advertising: The DoorDash advertising service provides restaurants the flexibility to get their service listed on the app. Based on the listing, the app charges an amount to the restaurant and earns profits.
Knowing its different revenue and business models, you can understand the factors contributing to the app's popularity among food delivery startups. It has given these setups the desired assistance to develop a food delivery app like DoorDash. This is to capitalize on profits and build a lucrative food delivery empire.
Read Also: How On Demand Food Delivery Clone App Changing The Food Business In 2022
Want to Develop Food Delivery App like DoorDash? Follow These Steps
• Conduct Thorough Research
Conduct thorough research on the food delivery market and the customer's needs to get an insight into the food delivery app you should build to serve these end-users better. Since you plan to develop an app like DoorDash, analyze a few vital aspects and ask these questions.
Here are some of them listed below:
What are the needs and requirements of my customer?
Are current apps addressing their concerns well? Yes or no?
If not, what can I do in the food delivery app to serve them better?
What should my app design look?
Once you have clarity of this aspect, you can enter into the second stage of food delivery app development, knowing app operations.
• Know App Functioning
There are three segments in the DoorDash app, the customer, the restaurant, and the delivery driver. Hence, when you plan to build a food delivery application like this, you must have knowledge of its operations for these three.
Let's get clarity into this:
Gets a list of restaurants nearby.
Picks the dish/dishes and orders it.
Restaurant assigns the order.
The driver reaches the restaurant and picks the order up.
User tracks order until delivery gets done.
• Have Tech Stack Information
To ascertain the food delivery app works in a fully functional and robust way without facing any incidents of crashes, have information on technology stacks. Use these to allow the app to operate well.
Take a peek into the technologies that will come in handy.
Programming Languages: React Native, Flutter, Java, Swift, Kotlin
Backend & API: Node.JS/Express.JS
Front-end: React.JS
Database: MongoDB, HBase, Postgres
Push Notification: Twilio, Push.io
Cloud Environment: AWS
Navigation: Google Map
Payment Integration: Stripe, PayPal, EWallets, Braintree
• Outsource Food Delivery App Development Services
When you plan to develop a food delivery app like DoorDash, it is vital to save time and cost. To accomplish this aspect, outsource food delivery app development services from a reputed company.
Follow these steps to know if the company you are associating with is adept at this:
Visit sites like GoodFirm to find companies specializing in food delivery app development.
Check company portfolios.
Go through client testimonials.
Once you have clarity along these aspects, you can connect with customer support professionals from the company and know the processes they follow to develop a food delivery app. This will give you a good idea of the timeline by which the app will get developed and launched among customers.

Knowing these steps, you can build a food delivery empire that makes food delivery services easy to offer to customers. However, if you want to economize your budget for your startup, the DoorDash clone app is what is the best solution for you. Being customizable, and easy to modify, through it you will be able to scale your business setup and accomplish growth. Also, you will get the desired support to serve customers better through the meal delivery services you provide. This will ensure you get high returns and get your visibility boosted manifold.
Summing Up
The future of online food delivery services is extremely bright. Especially thanks to platforms like DoorDash, the market is witnessing a boom. This is because the food market is never short of demand. Hence, if you plan to start an online food delivery business by leveraging technology the right way to become the next DoorDash, we at PeppyOcean will support you through this to transport your entrepreneurial setup to the path of success and profits.
You may also like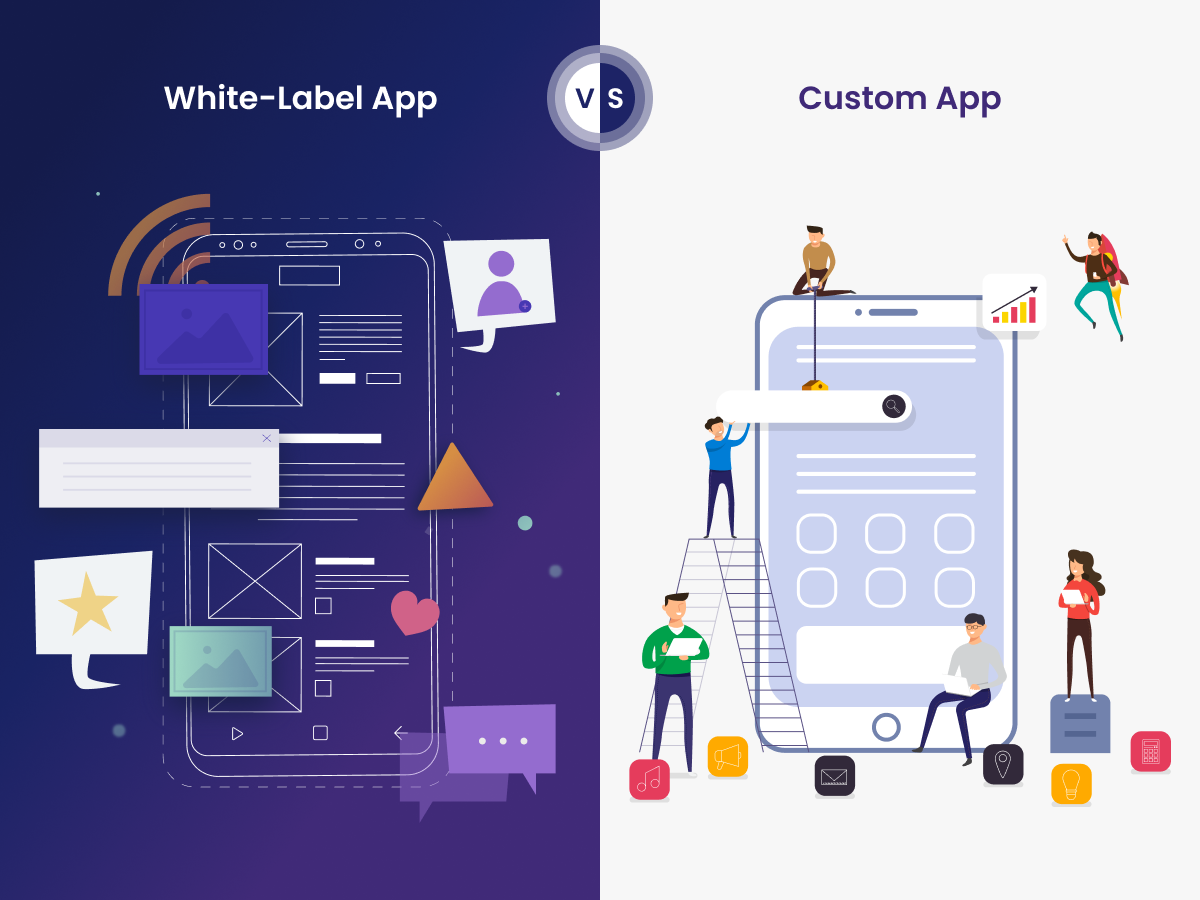 White Label App vs Custom App: Unveiling the Right Choice
Chirag Vaghasiya
In today's fast-paced digital landscape, the choice between white label app and custom app is a pivotal decision that businesses must make when venturing into mobile application development. Both approaches have their distinct advantages and disadvantages, and the path chosen can significantly impact a company's success in the digital realm. Every business has common goals… Read More