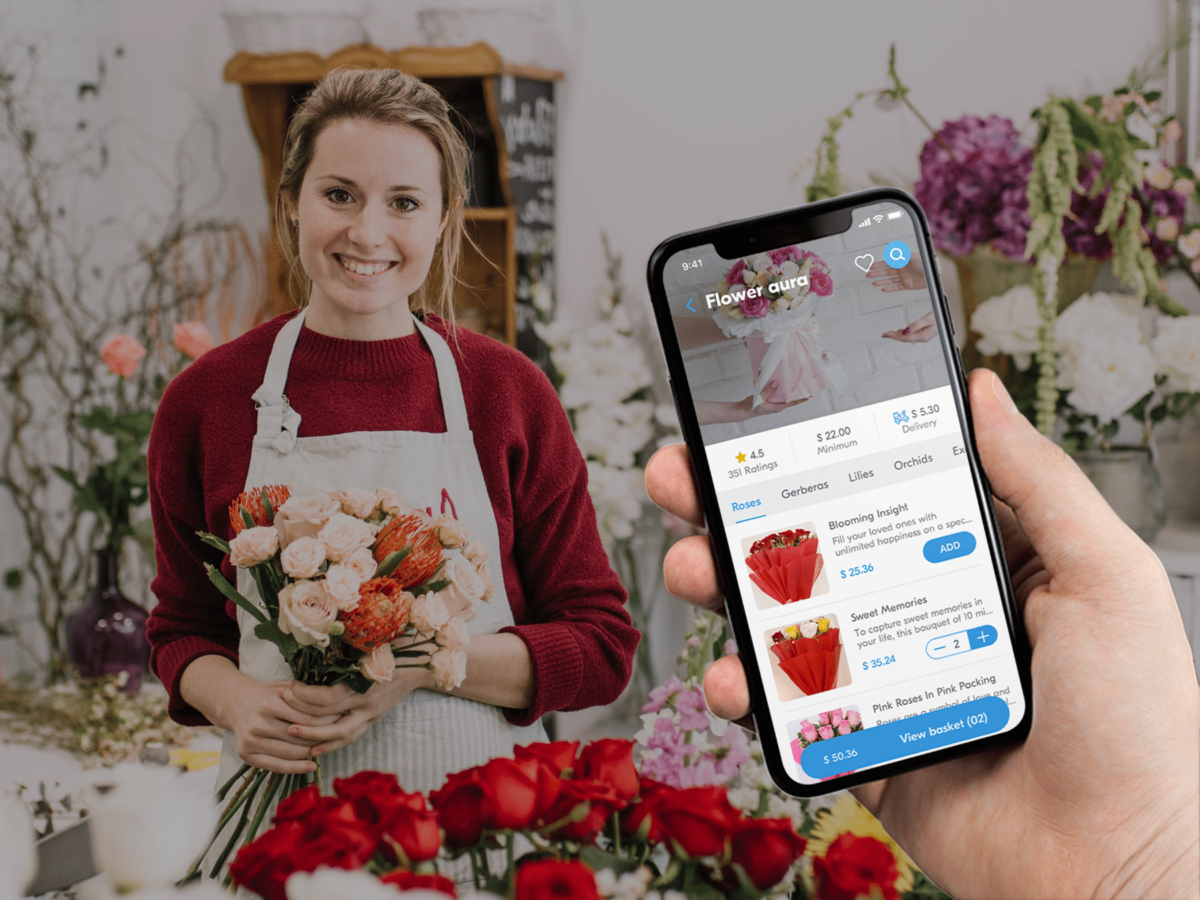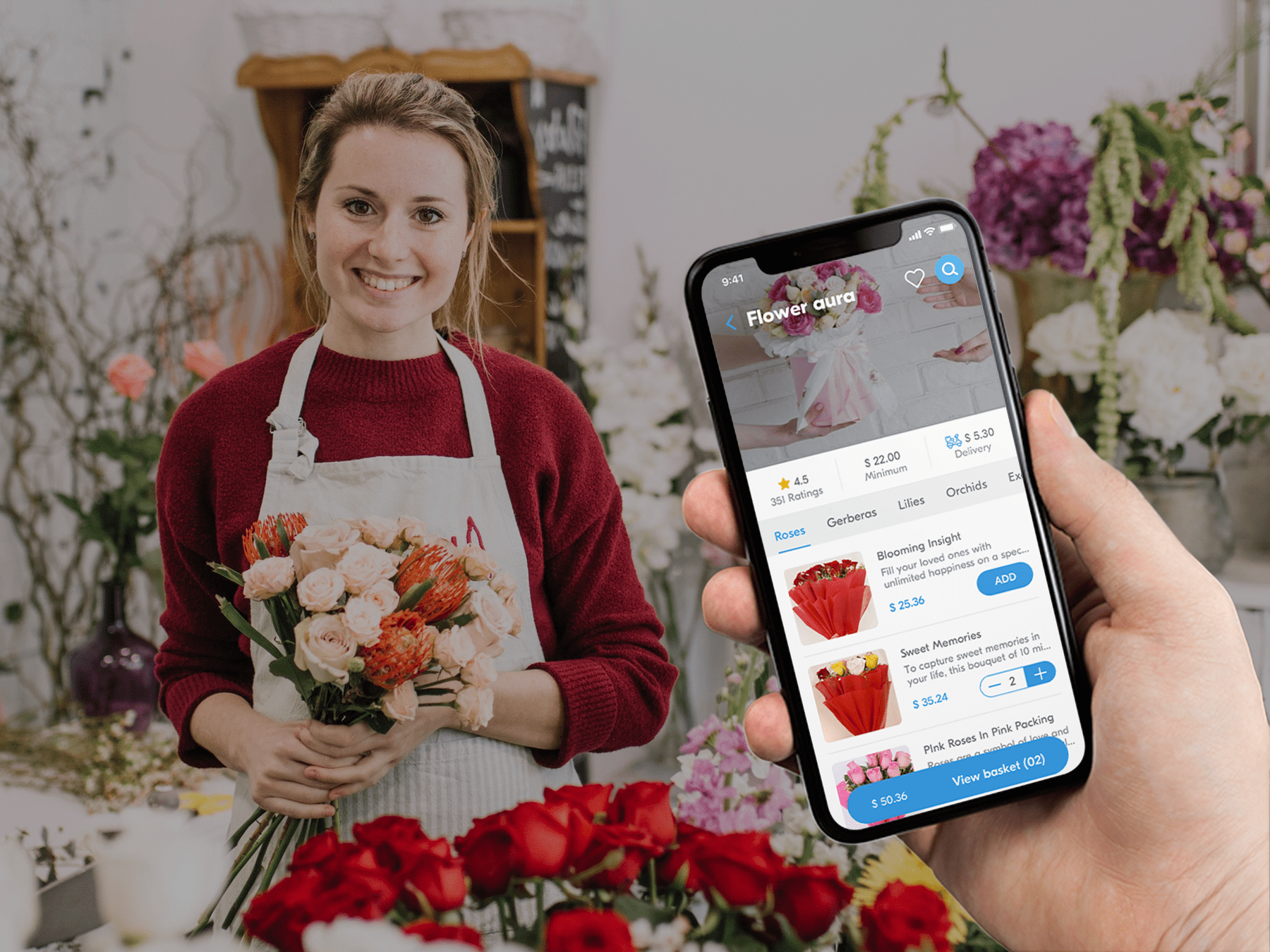 Ankit Patel

August 15, 2022

6 min read
Flowers are known as one of the best medium to convey emotions of joy, happiness, love, sadness, and sorrow. On special occasions when it becomes a task to find the perfect gift, these are the best presents. However, it is more of a task to find the flowers you are in search of. It also becomes a hurdle to locate florists as there are chances when one goes to a shop offline, they may find it open or closed. Thus, in that instance, with an app that connects you with a florist nearby is nothing short of a blessing in disguise.
With these solutions, not only are customers able to connect with florists nearby but also the latter gets the desired aid to automate the way it carries out its operations. Additionally, it is able to boost its visibility to a great extent.
These factors thereupon have been responsible for the popularity of the apps growing manifold, further leading to the advent of the uber for flower delivery app and the revenues for the venture rising.
Hence, if you are a florist business who wishes to grow your base online- this article is the guide to make this task easier for you. Upon reading it, you will get knowledge along-
Factors responsible for the advent of the flower delivery app
Statistics that depict the lucrative value of an app
Benefits the app provides
Why is it a good idea to build the app
Steps to follow during development
Finances to allocate for the development
Advent of Uber for Flower Delivery App – Reasons for Inception
The pandemic's end led industries like the florist business to realize that they needed to uberize their services. In other words, it concluded that until and unless it digitized how it offered its services, its survival will be a huge question mark.
It became the prime factor responsible for the creation of the Uber for flower delivery app in the first place.
Others that have been predominantly responsible for this advent are-
Comfort factors that customers have using online services
Ease to locate a flower delivery partner who is ready to grow their base online
Quick delivery is what customers are on the lookout for
Therefore, if you embrace on demand flower delivery app development for your florist business, you can successfully boost visibility among customers looking for quick flower delivery services for special occasions.
Here are some statistics that depict the profitable nature of the solution.
Statistics Depicting Profitable Scope of Flower Delivery App
Captivating, isn't it? How the app has such a lucrative scope after all! So why not then get it for your florist business? In other words, why don't you develop the app to help your florist venture achieve maximum visibility?
Here are some steps you can follow to get this app created. Look below and get access to a solution that promises to boost visibility manifold for your florist business.

Research
Research and planning are the keys to a successful strategy buildup. Thus, it is ideal when you develop an app for your business that is as vast as the florist one research well.
Have a grasp over competitors and solutions they have developed. Know the features they have included within, and grasp the level of satisfaction users have when using it. Also, assess if there is any scope of improvement within the solution and missing elements. All these areas will ascertain that you get the desired wireframe of your app of how the solution will operate and simulate quick flower delivery services.
How App Operates
Upon conducting market research, and studying the market trends, get a comprehensive grasp on the app operations.
If you want to understand the operations of the solution, check out the lines below.
The customer enters the app, logs in, and selects from the flowers, plants, or bouquets- the desired item/items they want.
Payment is done by customers – order confirmation takes place.
The florist receives the order request and subsequently assigns the pickup request to the delivery driver.
The delivery driver gets the order picked up, and the notification of the same gets subsequently sent to the customer.
The customer gets the order delivered to the doorstep.
So you see, in a nutshell, the app has simple operations. Make sure you keep the same in mind when you set out on the task of building the app in the first place.
Features to Add
It is equally relevant to know the features whose inclusion will make your app engaging among all the four segments operating the app, the customer, the vendor, the driver, and the admin panel.
| Customer App Features | Vendor App Features | Driver App Features | Admin Panel |
| --- | --- | --- | --- |
| Customized notes and personalization | Multi-drop deliveries | Delivery list and order confirmation | Order management |
| Location-based recommendations for stores | Preferred area selection | Multiple order acceptance | Route management |
| Schedule delivery | Pending order notification | In-app chat and call | Vendor management |
| Real-time tracking | Product details and description | Real-time tracking | Reports and analytic |
| Multiple payments | Fast payout to drivers | In-app credit payment option | Payment Settlement |
With the inclusion of all these elements, you can be sure that all these segments can carry on their different operations on the solution with utmost convenience and comfort.
Grasp of Business Models
Have a grasp of the business models. These will help you to formulate and select one that will be assistive in earning revenues. So if we have to list down the main kinds of business models that a flower delivery app has, the two are-
Dedicated to brand where a business gets an app developed for their expansion and then earns commissions from the deliveries
Aggregator model where there are different florist shops listed and customers get the flexibility to select a shop matching their preference and make a purchase subsequently. So, based on that purchase, the business charges commissions and earns revenues.
Knowing these models is crucial when you set out on digitizing your florist business, uberizing it, and creating a Uber for flower delivery app. It will give you the wings to earn sufficient revenues through the end solution you develop.
Technology Stack to Build Robust Flower Delivery App
Have a look below at the tech stacks that would make your app robust, easy to operate, and fully functional, all at the same time.
Swift for iOS/ Flutter / React Native
Java for Android/ Flutter / React Native
Node.JS/Express.JS for Backend & API
React.JS for Front-end
MongoDB for Database
AWS for Server
PayPal, Braintree, EWallets, Stripe for Payments
Connect with Flower Delivery App Development Offshore
Probably a step crucial for a startup is connecting with a dedicated partner. Because it is not wise to spend excessively building an app from scratch or getting it done in-house. It consumes a lot of time and finances. Therefore, the best way to go about- to get this task outsourced.
So, if you are a florist business startup, connect with a flower delivery app development company offshore. Now how do you know which company is the best? Visit sites like GoodFirm, Clutch, etc., for this. You will then get a list of specialists with expertise in the field. Assess the portfolios and projects done by the organization in the past. With all this, you will get a stronghold of the tech stacks they used, the UI/UX design used, and so on, alongside getting knowledge on the developers and their charges.
Once you are satisfied with these areas and feel the organization is perfect- you can connect with them. They will go the extra mile to offer you access to a custom Uber for flower delivery app that allows you to gain maximum visibility for your business, automate operations, and achieve scalability and growth.
Let us now know the overall cost.
Cost to Develop Flower Delivery App
When you get the app built in the USA, developers will charge $50 to $150 hourly. However, if you get it done in India, the budget you have to allocate is between $25 to $35 per hour for this.
It needs to be kept strictly in mind- a vast array of factors can affect the budget. They include-
The complexity of app design
Features added and their complex nature
Third-party integrations, if any
Development hours spent
Key Takeaways
Reading this comprehensive guide- you can understand the benefits of the app for the florist business. The app is a passport for the venture to successfully expand its base, generate more clients, and earn profits right from the first day. Most importantly, it opens avenues to building a brand name for the florist business. So why wait any longer? Adapt to the change. With us at PeppyOcean as your dedicated partners, you can be sure your end-solution will be a perfect gateway for achieving scalability and growth, both respectively. Using the latest tech stacks while performing on-demand flower delivery app development, the app will help customers find flowers nearby and purchase them and aid you to get ROI to the greatest.
You may also like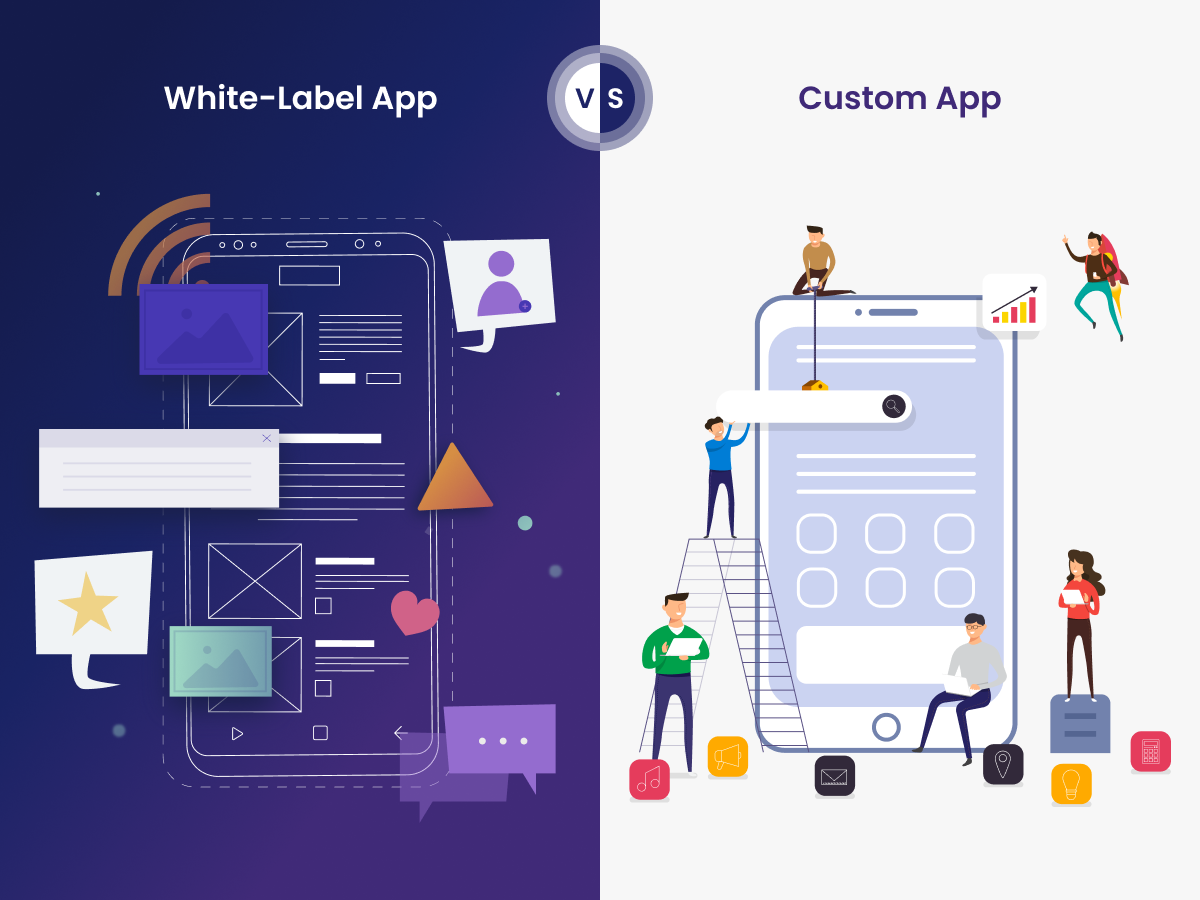 White Label App vs Custom App: Unveiling the Right Choice
Chirag Vaghasiya
In today's fast-paced digital landscape, the choice between white label app and custom app is a pivotal decision that businesses must make when venturing into mobile application development. Both approaches have their distinct advantages and disadvantages, and the path chosen can significantly impact a company's success in the digital realm. Every business has common goals… Read More