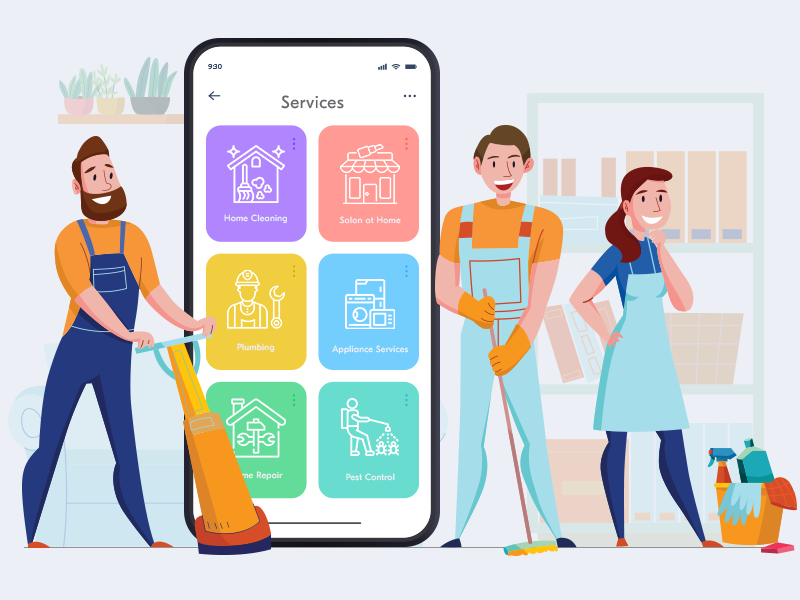 Ankit Patel

December 17, 2021

4 min read
Using a home service app is no longer a trending topic. Thumbtack, TaskRabbit, and UrbanClap (formerly Urban Company) have made life easier for both clients and service providers by allowing them to connect with the other. Everything from arranging home salon services to getting an AC or refrigerator fixed is just a few taps away.
Additionally, demand for on demand home services has risen dramatically since COVID. According to the statistics, the industry is expected to be valued at USD 4730.31 billion between the years 2021 and 2025. At a CAGR of 70.5 per cent, the market is predicted to expand. Entrepreneurs and business owners are now putting more money into this growing on demand home service market because of this.
Additional factors influencing app costs, such as features, categories, technology, and integration, include the complexity of an app like Housejoy. Now we are going to take a closer look at how much it costs to develop an app like Housejoy.
What Is Housejoy?
HouseJoy, a home care software developed in India, has become one of the most popular in the country. For example, it provides day-to-day services such as house washing and electrical work as well as Virus Fumigation. Celestial had the opportunity to design the best algorithm for this task, and the team did it all.
What Is The Business Scope For HouseJoy?
With the advent of the covid 19 pandemic, the business scope for home appliances apps like Housejoy has seen a huge rise. And it is not overly complicated to make money out of it in the grand scheme of things. With the aid of these on demand House clone apps, users can gain access to their regular services like fitness, electricians, yoga instructors, house cleaners, wedding event photographers, which make their life less hectic and more hassle-free.
Key Services Provided By on demand Service App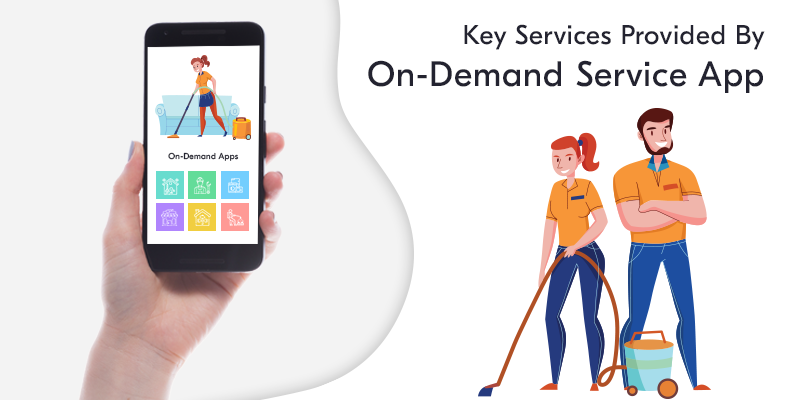 Tutors & Lessons
Home Cleaning and Repair
Home Moving/Shifting
Home Design and Construction
Business
Party & Event Services
Health & Wellness
Why Do You Need An on demand Home service App
Everything has changed, from how we live, cook, shop, and date, to how we communicate with each other.
Consider the idea that you woke up, ate breakfast, and then proceeded to the office, having left your room a mess and the smell of rancid food in your wake. Those of us who grew up in the 1990s remember watching the popular cartoon, Richie Rich. Iron, Richie's robot housekeeper, was another option. We just need someone like her to get the job done in a flash.
Many decades ago, there would have been excitement and eagerness to see if anyone could do the mundane tasks for them. Something comparable to Iron.
I mean, technology has made so many things possible that people couldn't have even imagined a century ago, let alone a hundred years ago.
The rapidly expanding smartphone business also contributes to the expansion of the on demand business by enabling clients to get information and book services.
To deliver efficient services, on demand home services apps connect physical infrastructure with digital instant networks.
Apps make it easy to engage on demand household services such as cleaning, maintenance, and repair.
Suppliers must also ensure that they are providing a consistently high level of service to maintain client loyalty.
Businesses That Have Reached Success So Far
• Beauty Service At Home
A lot of people find it tough to get ready for events. It's impossible to get to the salon due to hectic work schedules and growing traffic, especially in major cities.
However, it would be wonderful if the beauty salon could come to the customer's home and perform the services. Customers may get in-home salon services by the Housejoy clone app, which is a godsend. Obtain your beautician at home in a matter of minutes so you may get your desired beauty treatment.
• Gasoline Service At Home
Housejoy clone apps are now being used by many communities across the world to get their gas supplied right to their front doors. To have gas delivered to your home in the United States of America, all you need to do is follow these simple instructions.
There is still a problem with the home fuel delivery service for Londoners, though.
The simplicity with which on demand gasoline delivery applications can deliver fuel to clients may be their principal advantage.
Your customers would be able to buy gas from their cellphones if you had a home service app in place.
How Housejoy Works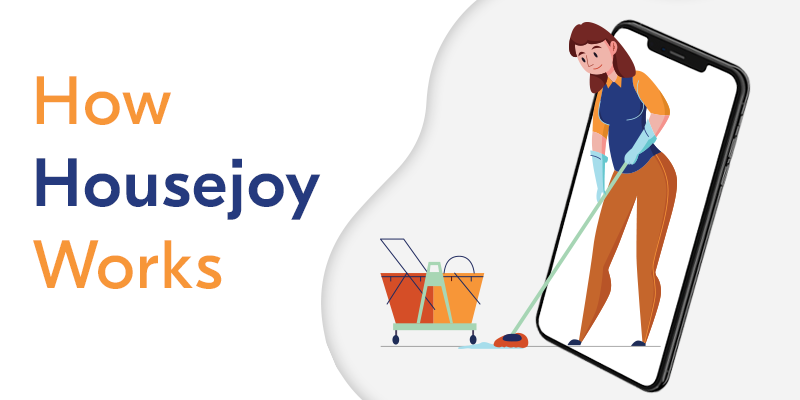 Does your neighborhood have an abundance of specialists such as plumbers, hairdressers, and interior designers?
For the most part, it's tough to find trustworthy and competent in-house professionals. Finding a job can be a challenge for professionals. A new app called Urbanclap was designed as a way for consumers to find help with their in-house duties and for professionals to find work to address these concerns.
The app serves two functions:
When It Comes To The End-User
Customers can utilise the app to find a specialist to perform an in-home service.
They can choose from a variety of service providers after updating the app.
A pop-up window displaying available packages may show when customers select software. A user's budget should be taken into account while selecting a kit.

A suitable date and time are then requested from them.
Apps like this one make it easier for people to check out a professional's qualifications.
They can pay in a variety of ways online or with cash when the order is delivered (COD).
In addition to providing feedback, customers can rate and remark on the experience.
In The Hands Of The Vendor
The service provider can only be included in the directory after passing a rigorous training curriculum, as previously specified.
Until the customer selects a service, the service providers in that area are notified. Accepting or rejecting the offer is entirely up to them.
The specialist will evaluate the task requirements and decide whether or not to accept the bid.
Both the consumer and the service provider will be informed if the bid is by the service provider.
The service provider will cancel a reservation if necessary, however, they will be compensated for their loss.
How Much Does It Cost To Develop An App Like Housejoy
Because the requirements of numerous consumers, businesses, or consumers vary, the cost of developing a Home Service application varies according to the features, equipment, tables, configuration, or location used in the application.
The cost of producing an iOS application versus an Android application, for example, will vary depending on the method and amount of time required. Here is a rough estimate of the cost of an on demand app such as Housejoy.
The development cost of an application is equal to the time necessary for development multiplied by the hourly rate. Thus, on a preliminary estimate, it would cost between $15,000 and $30,000 to construct an on demand software like Housejoy from the ground up, which would take approximately 3-6 months.
You may also like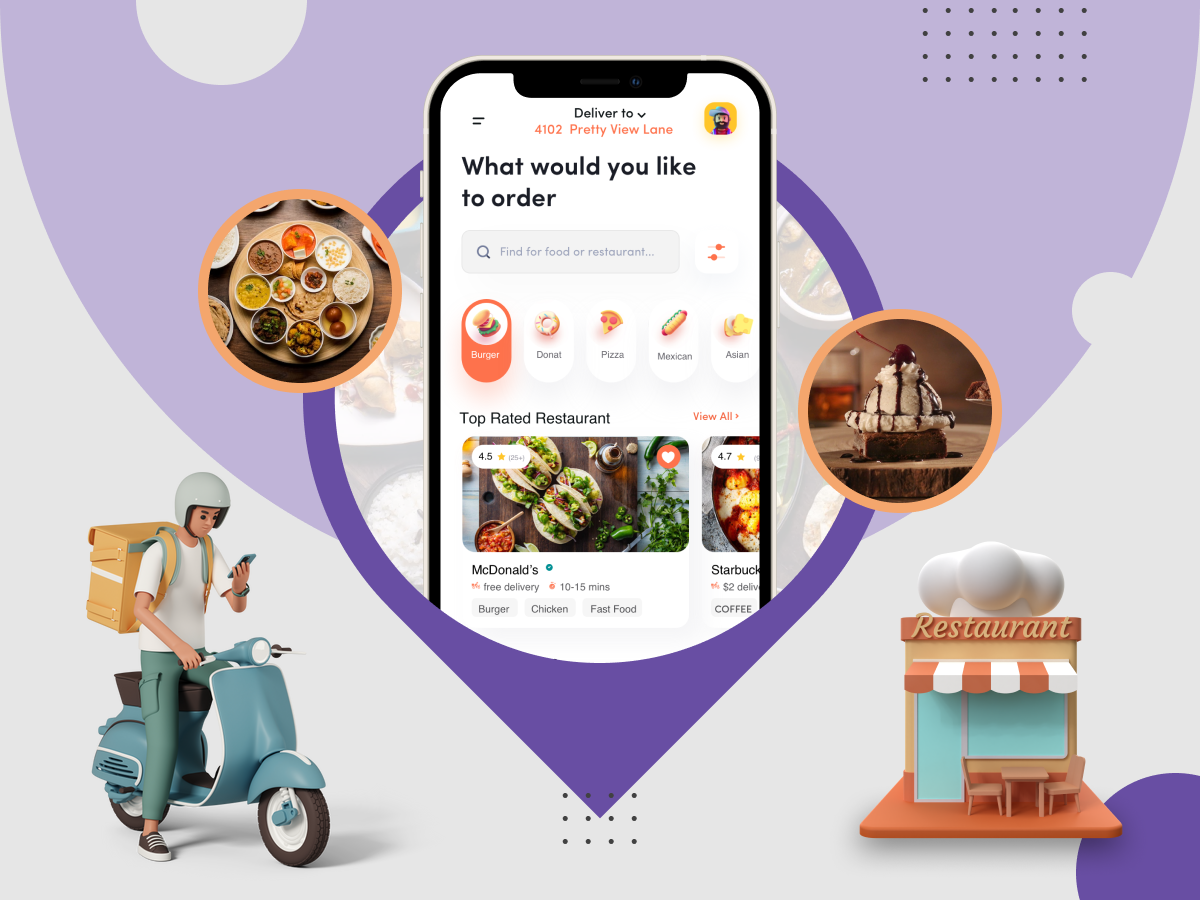 Top 11 Mobile App Ideas For Restaurant and Food Businesses
Chirag Vaghasiya
In today's digital age, mobile apps have become an indispensable tool for businesses of all sizes, and the restaurant and food industry is no exception. A well-designed and implemented mobile application can provide a range of benefits for restaurants, including increased customer engagement, streamlined operations, expanded reach, enhanced customer data, and ultimately, increased revenue. Restaurant… Read More