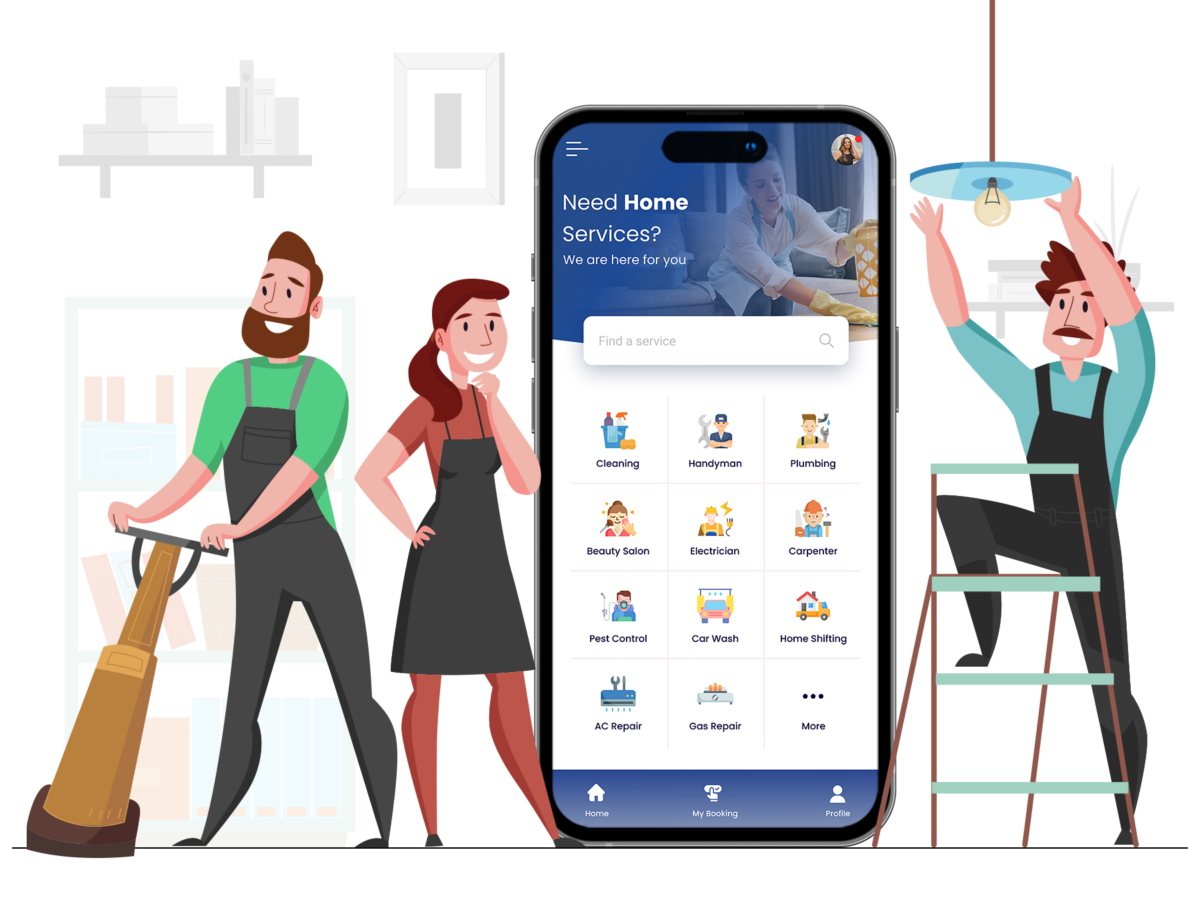 Ankit Patel

October 19, 2022

5 min read
Technological innovations have transformed lives positively. They make daily life easy. Take, for instance, mobile apps. Could you have thought that you could have a solution to make your day-to-day activities convenient to perform? No right? Applications have made this achievable.
The home service industry courtesy of the app has gone on to attain cult status with opportunities to generate revenue of $199,590 million by 2028. If you visit the respective app marketplaces like Google Play Store or Apple App Store, you will then come across many apps that make these services easily accessible some prominent among them being Thumbtack and Handy.
About Handy
Launched in 2012, Handy makes home services like home cleaning, furniture assembly, TV mounting, etc. easy to access through its app.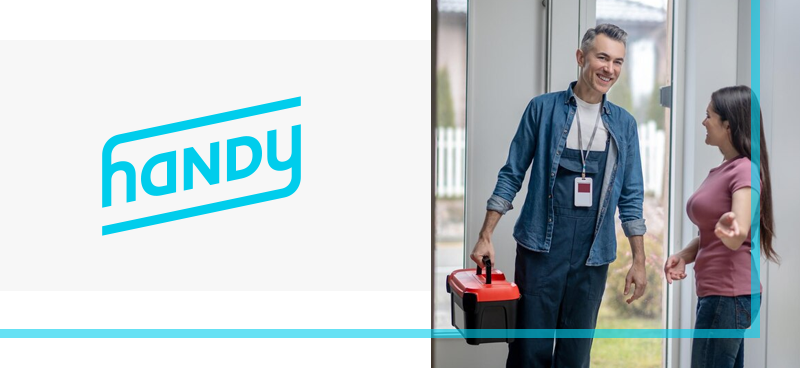 This is a major reason for the solution to have a prominent base among customers. The market stats below elucidate the aspect.
Market Stats for Handy Popularity:
The success of an app is depicted by the number of app downloads, usage, and revenues made. These are covered by us here. Let's check out the stats for Handy.
Estimated annual revenue stands at $216.6 million.
Per employee the revenue is $200,200.
500,000+ downloads have been made of the app on Google Play Store.
Let us now get educated about the Thumbtack app.
About Thumbtack
Launched in 2008, Thumbtack is a US-based home services app that allows users to search home service providers for home improvement, legal projects, event planning, etc.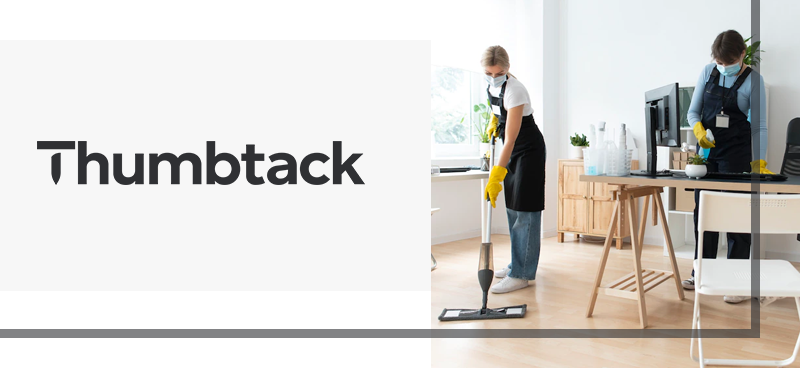 This has increased its popularity manifold. Especially since it has easy app operations, therefore, it has gone on and achieved cult status.
Market Stats for Thumbtack:
Thumbtack since 2008 has made home services, and other services like performing legal projects, event planning easily accessible. This has made its prominence grow.
Check out the market stats to know what we are saying.
Valuation in 2020 was $1.7 billion.
Has 10,00,000+ downloads on the Google Play Store.
Through these attractive numbers, you can formulate that developing on-demand home service apps like Handy, Thumbtack, or TaskRabbit is a good idea.
Read Also: Cost to Develop Home Service App Like TaskRabbit
Both these platforms made it easy for customers to connect with house cleaners, and other service providers nearby through their applications. This went on to attract entrepreneurs and investors globally, particularly those creating a home services industry for the first time leading them to take advantage of the ready-to-launch Thumbtack clone app or Handy clone app to their business advantage. This was to ensure a quick business launch and get the ability to reach out to the maximum number of customers too without compromising on budget during this.
Continue reading to know more and get educated on how you can build a similar business while keeping costs in check though.
Market Stats for Home Services App Popularity
With an increase in smartphone users globally, it comes as no surprise app usage will go up too. With apps for almost every purpose, major innovations like app for connecting customers to handymen nearby has come into prominence too. This has allowed the industry to achieve cult status.
Check out some market stats to gain insight into what we are saying.
Looking at the above stats, you must be wondering what are the factors responsible for these attractive numbers. Right? Let's look at some factors:
Factors Responsible for Home Services App Popularity
• Easy App Operations
Looking at the numbers above to cite the promising nature of embracing on-demand home services app development, you must be wondering about the factors responsible for this. So, the first one is easy app operations.
Check out how the application works-
The customer enters the app, selects the handyman service they wish to avail of, and adds the location detail.
Gets connected to handymen who are nearby.
From the list, they select one matching preference, select the time and date for service; make payment for the same.
The service provider is notified of the same, accepts the request, and visits the location of the customer.
The customer is notified of request acceptance upon which the former and service provider track each other until the latter arrives.
Now service provider arrives and provides an offering to the customer who rates and reviews the former.
• Different Services Accessibility
Apart from the app having easy operations, it also makes different services easily accessible to users, such as:
Beauty services like hair cut, massages, manicures, etc.
Laundry services like pressing, dry-cleaning, etc.
Home cleaning services.
Electrical maintenance services.
Plumbing
Carpenter, and more.
• Has Unique Features
Home services apps like Thumbtack and Handy have easy app operations. It also includes some unique features that allow home service providers, customers, and the business to remain engaged with the solution at maximum.
Customer App Features

Seamless registration and login to allow the customer to start operating the app.
The advanced search filter makes it easy for the user to access the service as per their requirements.
Schedule service to ease it for the end-user to choose the time and date for accessing the offering.
Live tracking to know the real-time location of the service provider and their expected time of arrival.
Multiple payment options for seamless payment services.
Push notifications
Rating and review to allow the end-user to provide a rating to the service provider at the end.

Service Provider App Features

Real-time requests to allow the service provider to know of users' requests.
Accept/reject requests as per flexibility.
Earning history to check earnings made through the app daily/weekly/monthly/yearly.
Upload documents like passports, etc. for background verification.
Set service radius to allow the customer to know areas where the service provider offers their services.

Admin Panel Features

A seamless dashboard to manage activities like onboarding, off-boarding, payments, etc.
Payment management to ease explanation of payment breakdown.
Manage customers and service providers
Reports and analytics to make it easy to assess and track performance and know areas to work.
Revenue management to give convenience to businesses to check profits.
Help and support so businesses can communicate with the user when the latter faces issues while operating the app.
Courtesy of these factors, businesses are embracing on demand handyman app development taking advantage of the Thumbtack or the Handy clone app. This allows them to address customer demands seamlessly, achieve scalability in a short time, and get boosted visibility among the end-users side-by-side.
However, keep costs in check while performing this activity for the startup to not face any issues in survival. If you are among them, find the estimated budget for home service app development.
Cost to Develop Apps like Handy or Thumbtack Clone
When you perform on-demand home services app development, it is a good idea to keep your budget within the limit; when you want to build a solution that is on the lines of these popular ones.
Well, the cost depends on many factors, such as:
UI/UX design
App platform (Android, iOS, or both)
Complex features
App complexity
Third-party integration
The company you choose and its location
However, based on the above factors, the estimated cost to build a Handy clone or Thumbtack clone will be $15,000 to $30,000. The cost might go high based on the advanced features and functionality you want to include.
To capitalize on costs, keep these pointers handy when you perform on-demand handyman app development with the ready-to-launch Handy or Thumbtack clone app.

Keep Costs in Check during Handyman Clone App Development
To keep the cost to develop apps like Handy or Thumbtack within check, you must remember some tips.
Add relevant features.
Outsource services instead of doing the task in-house.
Keep the design as user-friendly as possible to prevent crashes.
Research competitors and find the offerings that are in demand and will allow you to capitalize on profits through the app you develop.
Concluding Lines
The on-demand home services app industry will attain a size of $1826.35 million by 2030 at a CAGR of 21.14% between 2022 to 2030. These numbers elucidate the profitable prospect of starting a home services business Particularly thanks to apps like Thumbtack and Handy, the industry has attained a cult status. If you are augmenting this venture and plan to develop apps similar to these, keep the budget in check. You can go for the Thumbtack clone app or the Handy clone app to your business advantage and provide the much-desired visibility to your setup.
You may also like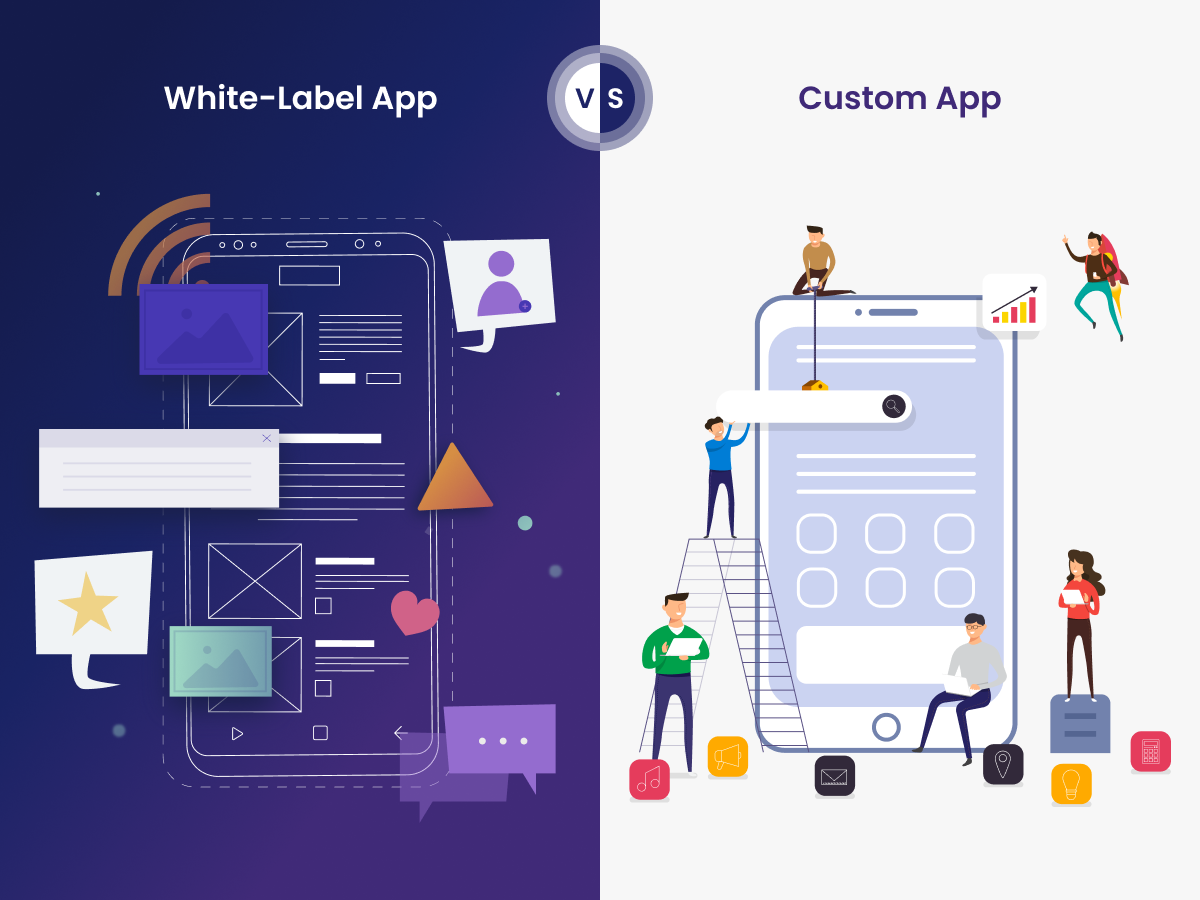 White Label App vs Custom App: Unveiling the Right Choice
Chirag Vaghasiya
In today's fast-paced digital landscape, the choice between white label app and custom app is a pivotal decision that businesses must make when venturing into mobile application development. Both approaches have their distinct advantages and disadvantages, and the path chosen can significantly impact a company's success in the digital realm. Every business has common goals… Read More