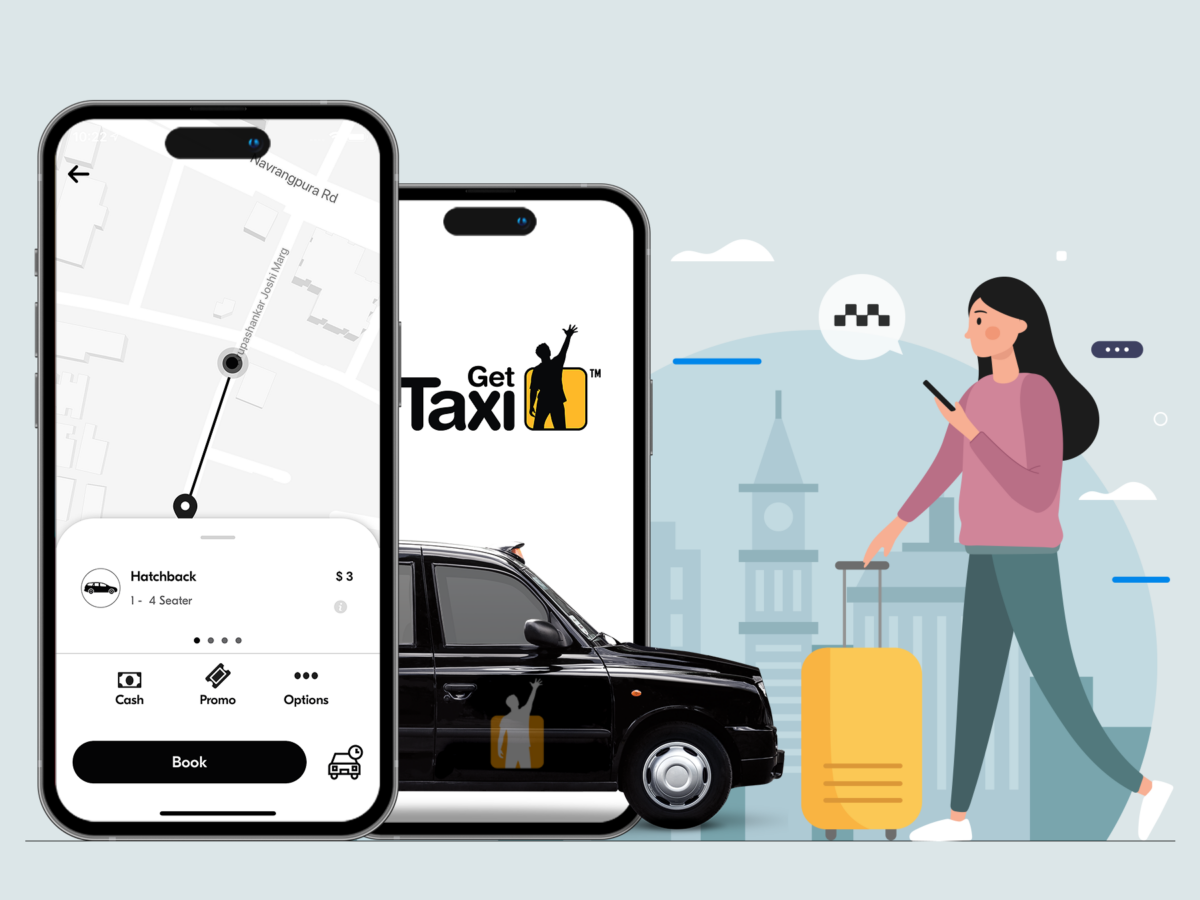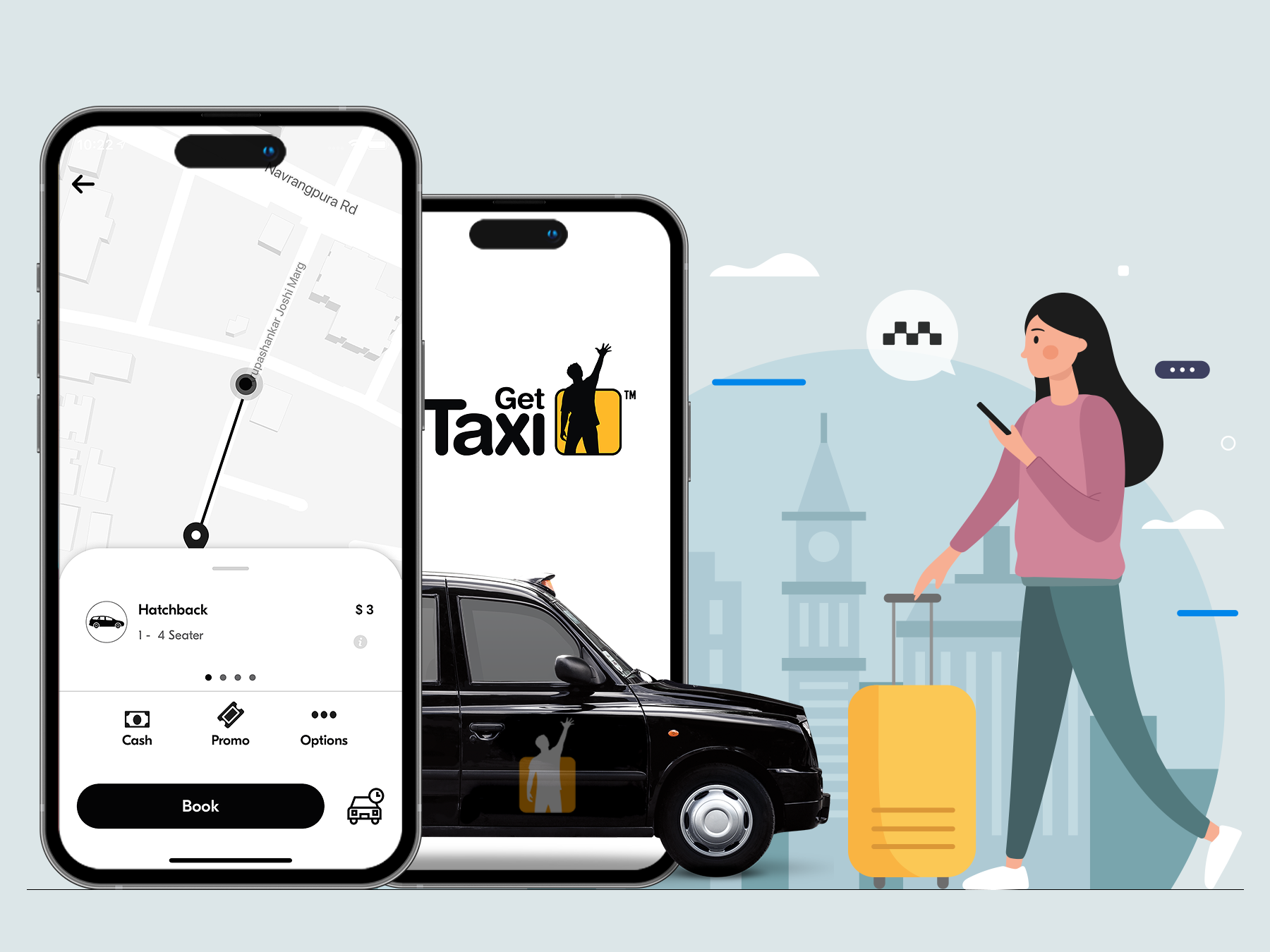 Ankit Patel

November 05, 2022

5 min read
The Uber revolution has taken over the world of taxis everywhere. Hence, if you visit the Google Play Store or iOS App Store, you will come across many apps that give immense support to the taxi business to digitize its operations. Popular among them are Uber, Bolt, Lyft, Gett, Ola, etc.
Particularly if you live in the UK; you may be aware of the busy life there. This is why taxi apps like Gett have seen their popularity grow manifold.
We will discuss reasons the app has created ripples in the UK and among entrepreneurs, thereby, leading them to build solutions similar to the aforementioned one.
If you are on similar lines, read the article. It will give you a comprehensive understanding of the steps you need to follow to develop a similar solution. It will also provide you with a rough estimate of the cost to develop a taxi app like Gett. This will help keep your budget in check while developing a taxi app for your business in the UK.
So without further ado, let us begin.
About Gett
Founded in 2010, Gett (GetTaxi) has streamlined the way riders book rides or travel from one place to another in the United Kingdom. Possessing over 2000 taxi aggregators on its platform. This ensures that no matter the time, riders get access to a convenient ride experience.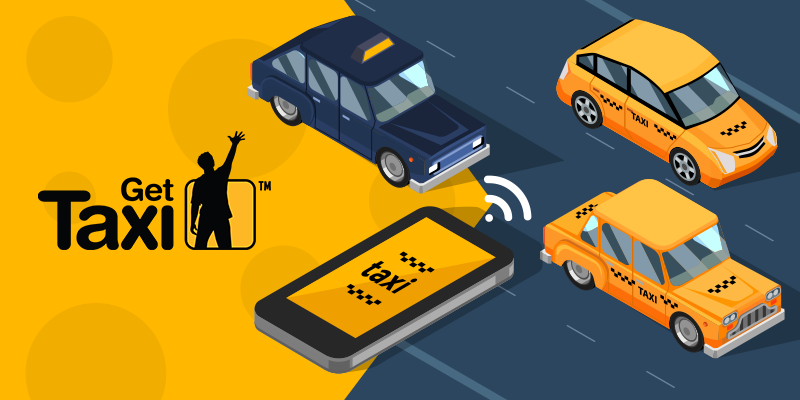 The rides they particularly make available through its app are black cabs. Being a popular ride from there, riders are empowered with rides on these commutes at extremely affordable costs. This is why the solution has observed its popularity growing manifold.
Want to know the other factors that contribute to its popularity? Continue reading.
Reasons Why Gett is Popular
Gett has allowed riders in booking black cabs and travel to their desired destination with utmost convenience and comfort.
Possessing over 2000+ taxi aggregators registered on its platform it has streamlined the booking and ride process completely. This has been responsible for its astounding popularity.
Here are some other factors contributing to this.
Market Stats
Check out the market stats to gain insight into the numbers so you can get a comprehensive idea of why it is a source of inspiration among those who are considering digitizing their taxi operations in the UK.
Check out the pie chart to gain a comprehensive view of the market share of the Gett app to see its contribution to transforming the avatar of the taxi business completely.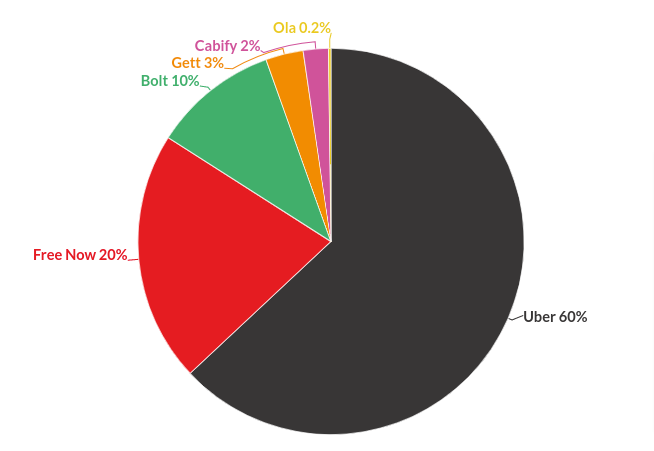 Image source: businessofapps.com
Workflow of Gett Like Taxi App
The app operates in a simple way. Check in the pointers below how the solution makes ride booking a flawless process for riders so they can go to their desired destination with safety maintained.
The customer enters the app and adds their location details upon which they get a black cab nearby. All they need to do is to book the ride citing the drop location and make payment consecutively.
The driver receives the ride request and accepts it. The former and the customer can track each other in real-time and the latter is able to know the expected time of arrival of the former.
The driver now arrives and provides the ride. In the end, both rider and driver can review each other for the ride experience.
Read Also: Steps to Build a Multi-Delivery App like HungerStation in Saudi Arabia
Features
Apart from operating in a seamless way the app has unique features that also contribute to its popularity.
Social media login for easy registration
Ride schedule to give flexibility to the rider to book rides as per their flexibility on a date and time of their choice.
Cashless rides to promote payments through modes like card-debit/credit and wallet.
Push notifications to keep customers updated.
Real-time location tracking to track ride in real-time during the ride to know if it is going where it is assigned for.
In-app chat/call to allow a seamless connection between driver and rider until the former arrives.
SOS to enlighten near and dear ones about emergencies in the ride in case they occur.
Rides history
So you know why the app has observed such an astounding amount of popularity, particularly among those in the UK. If you are among them, keep these points in mind during taxi app development.
How to Build a Profitable Taxi App like Gett in the UK?
Here are the steps that will help you to get access to a profitable taxi business particularly during taxi booking app development so you can build a solution along the lines of the Gett app.
• Research on Target Market and Customer
You must research the target market and customers. This demands you assess their problems and concerns.
Note them down and try to analyze the techniques your app will adopt to address them and get an app design strategy. Make sure to check its user-friendly nature.
This will boost user engagement to the maximum and ensure that more app downloads take place in the end for your solution.
• Ideate App Design
Ideate an app design thereafter for your taxi booking app. Remember your solution is about making it easy for riders to streamline the way riders book rides.
This is possible through strong competitor research. Do this as meticulously as possible so success comes knocking right from the word GO.
• Use Appropriate Tech Stack
With a robust technology stack, it becomes easy for the taxi app to function robustly. It also prevents incidents of crashes and bugs completely.
Here are some you can use.
Android: Kotlin, Java, React Native, Flutter
iOS: Swift, Objective-C, React Native, Flutter
Backend & API: Node.JS/Express.JS
Front-end: React.JS
Push Notification: Twilio, Push.io
Database: MongoDB, HBase, Postgres
For Server: AWS
For Geolocation: Google Maps API
Payment Integration: PayPal, Braintree, Stripe
• Get the Gett Clone App
Want to start a revolutionary taxi business that streamlines ride experiences? Outsource taxi app development services from a reliable company to save on costs during the process.
It is particularly recommended to empower your business with the Gett clone app. It will allow quick business launch and visibility in a short period. Partner with an enterprise that can give you access to this solution. Share your requirements, and assess their understanding. Observe next your app idea gaining fruition and you start to get returns and revenues like never before.
Let us now get an understanding of the cost area.
• Cost to Develop Taxi App like Gett
Do you plan to launch a taxi business on the lines of Gett? It is vital to get a formative understanding of the taxi booking app development cost in the UK.

The cost to develop a taxi app like Gett with basic features or a Gett clone app will be between $12,000 to $20,000.
It is important to remember though that the budget might go up for you in case these instances occur.
Complex app design
Addition of advanced features and functionalities
Third-party integrations
Based on the company's location
Hence make sure to keep the app as simple as possible. Also include features relevant to the taxi industry so user engagement remains constant and you do not have to spend much either.
Bottom Line
The taxi industry in the UK will attain a size of around $13.81 billion by 2026. Thanks to apps like Gett, Uber, etc., profits are boosted. It has attracted the attention of those planning to get taxi business creation done in the UK. If you are among them, connect with us. With our expertise in clone app development and reputation as a reputed taxi app development company, you can be sure to start getting returns and profits like never before. Wait no more thus. Partner with us to get maximum ROI by developing a Gett like taxi app in the UK.
You may also like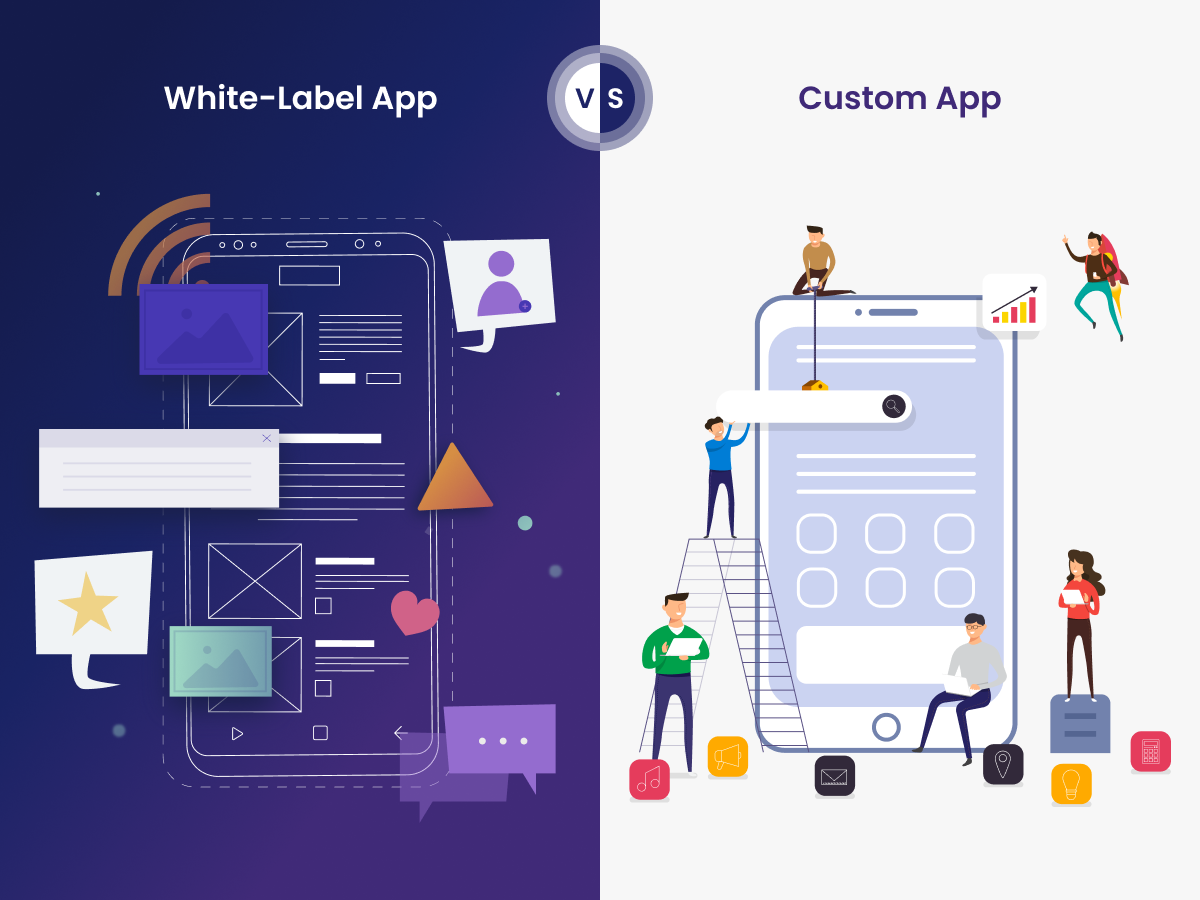 White Label App vs Custom App: Unveiling the Right Choice
Chirag Vaghasiya
In today's fast-paced digital landscape, the choice between white label app and custom app is a pivotal decision that businesses must make when venturing into mobile application development. Both approaches have their distinct advantages and disadvantages, and the path chosen can significantly impact a company's success in the digital realm. Every business has common goals… Read More