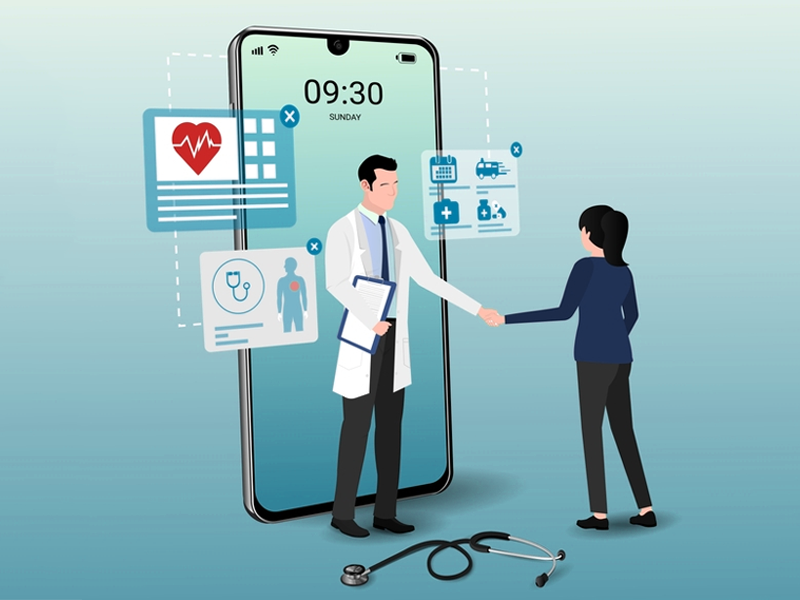 Ankit Patel

November 22, 2022

5 min read
Health is wealth – a very old proverb. We live in a world where our daily tasks and our lifestyle leads to many illnesses. This is the sole reason why people have to visit medical facilities more often than usual. However, during the pandemic when people were confined within the four corners of their houses, the on-demand of everything became the new normal, including for availing healthcare services. This is what led to businesses imbibing this concept of telemedicine app development. This was to automate the way patients connected with healthcare professionals so they could get treated easily without any difficulties.
As you read the article you will get a comprehensive understanding of the reasons why doctor on-demand apps attained so much popularity.
So let us begin.
Introducing You to Doctor On-Demand App
The concept of on demand doctor app development involves the aspect that patients receive the flexibility to get access to multiple-healthcare services. Based on the service they choose, they get connected to a healthcare professional nearby so they can get quick consultations.
The app has easy operations. It equally has some unique features within. These two ensure that patients and medical professionals get an accelerated connection and the latter particularly gets the support to automate the way they communicate with other healthcare professionals. It also supports them to manage their appointments conveniently.
In short, the solution is a blessing in disguise for the healthcare market as it has transformed the overall avatar of the industry.
Read on to know the app operations to gain an overview of the solution in a more precise way.
How Does the On-Demand Doctor App Work?
Before you enter the journey of performing doctor on-demand app development it is crucial you first have an idea of the app operations.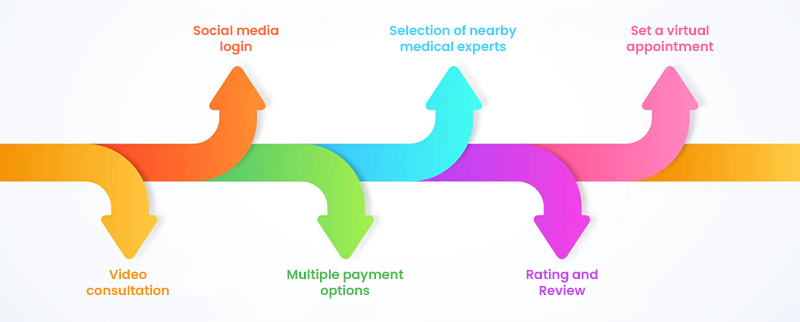 Easy registration or direct login through social media accounts such as Facebook, Twitter, etc.
After that patient can create a profile, and tap on the service he/she wishes to avail of.
Gets a list of healthcare professionals, thereupon which they choose one matching their requirements.
Upon choosing, they select the mode of communication for conversing and making payments.
Healthcare professional provides consultation online.
The patients provides rating and review based on the service they received.
Reasons for Boosted Popularity of Doctor On-Demand App
As you observed in the lines above the app has extremely easy operations courtesy of which connecting medical professionals and patients has become easier. This has boosted its popularity.
Have a look to know the other reasons for the solution's popularity.
Reduces paperwork by allowing healthcare professionals to gain insight into the appointments, the timing, etc.
Lowers the rate of hospital readmission as the app allows medical professionals to automate this and ensure healthcare services get provided as seamlessly as possible.
Creates a sense of comfort in terms of medical service delivery.
Gives a competitive advantage to the healthcare industry by allowing them to get their visibility boosted to a huge extent.
Market Stats for Telemedicine and Global Health Market
The numbers provided below cite the prominent nature of the global health and telemedicine market.
Courtesy of the presence of popular on-demand doctor apps these numbers have become easy to achieve and accomplish. Check them out.
Popular On-Demand Doctor Applications
Have a look at some popular on-demand doctor apps that have contributed to the telemedicine market attaining a standout image.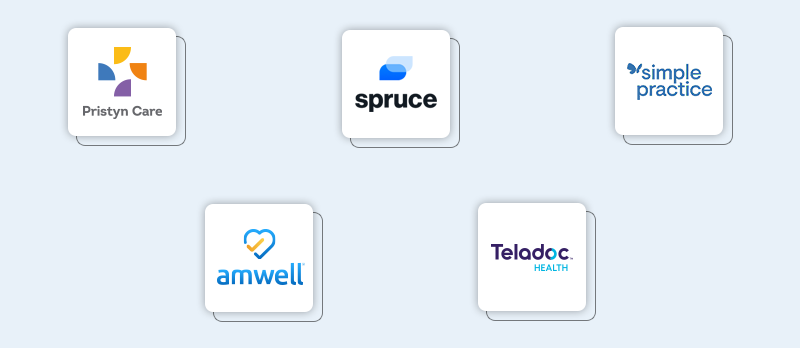 Pristyn Care
Spruce
SimplePractice
Amwell
Teladoc
Are you ready to step into the competitive global health market to get along the lines of these popular names? Yes? Keep these points handy during on-demand doctor appointment app development to accomplish this.
How to Perform Telemedicine App Development?
To be on the lines of a profitable health and telemedicine venture, it is important you know the threads of telemedicine app development. This will help you to create a solution that drives value and assists you to earn returns as never before. Follow the steps listed below to accomplish this like a pro.
• Study Your Competitors & Target Audience
Make sure to know your competitors; research them carefully. Next, have comprehensive knowledge of your target audience.
This will help you to formulate the areas of concern end-users face, and align a strategy for your app in terms of the design you will ideate and so on.
For performing this activity flawlessly, ask yourself these questions:
What is the USP of my competitors?
What is their uniqueness?
Is there anything missing in the solution of my competitors?
If yes, can its addition prove useful for me?
Are customers happy with what they receive?
If not, how do I make my solution something that captures more users?
• Keep It Unique
You must make your app as unique as possible. Hence it is a good idea you add some great features. Here are some you can particularly include so patients and medical professionals can easily connect.
Patients app features
Social media login
Search/filter to search doctors
Check doctor availability
Schedule appointment
Audio or video call
Upload test reports and document
Push notifications
Multiple payment options
In-app chat
Rating & Review
Doctor's App Features
Profile creation
Manage appointments
Accept or reject appointments
In-app call and chat
ePrescription
Document share and scan
Check earning
Appointment history
Admin panel features
Powerful dashboard
Patient management
Doctor management
Manage report
Marketing tools
Analytics report
Revenue management
Update service details
• Know Different Revenue Models
To perform doctor on demand app development for the telemedicine market it is relevant to know the different revenue models.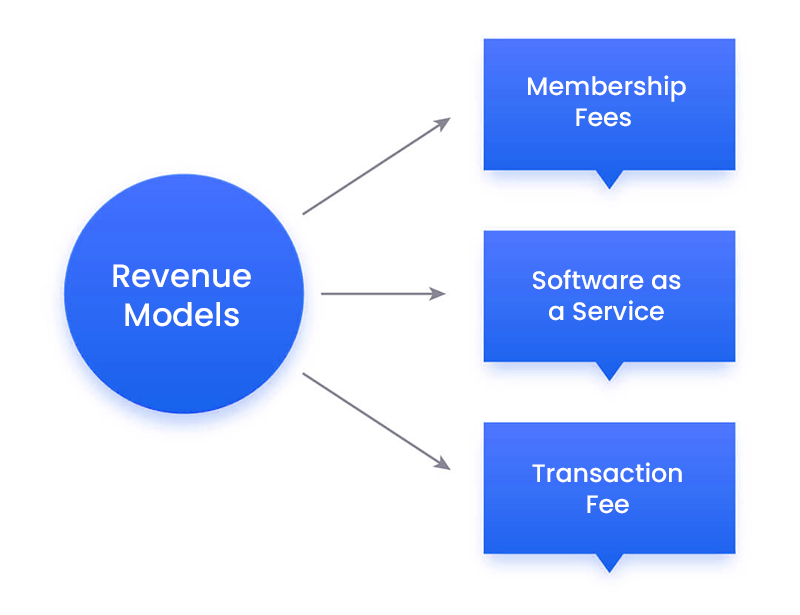 Membership Fees – Here users pay monthly or yearly fees to access services from the app and upon successful payment the business earns revenues.
Software as a Service – Through licensing, where employees get charged a particular amount of money for providing private healthcare offerings.
Transaction Fee – Patients get charged on a per-minute basis for consultations and bookings they perform.
• Use Robust Tech Stacks
Next, your app must work flawlessly. Hence, it is a good idea that you use robust tech stacks.
For Android – Kotlin or Java
For iOS – Swift
For Frontend – React, Java, Angular, CSS, HTML
For Backend – Node.JS, Express.JS, Python
Payment Processing – PayPal, Stripe, Braintree, EWallets
For Server – AWS
Push Notifications and in-app messaging – Twilio, Push.io
For Database – MongoDB, HBase, Postgres
• Outsource On-Demand Doctor App Development
Last, it is a good idea that you outsource healthcare app development service from a reputed company. Upon successful assessment of the portfolio, and client reviews, connect with a reliable company.
Share your app requirements, and vision. Confirm their understanding. With successful confirmation, go ahead to see your app idea transform into reality so you earn profitable returns.
This is a pointer that must be followed so your costs remain in check, the services are of top quality, and the end solution delivers top-class results.
Challenges You May Face during Doctor Appointment App Development
It is not easy to build a doctor on-demand app that easily connects medical professionals with patients and gets their queries resolved. You may come across many challenges during doctor on-demand app development.
Data security and non-adherence to HIPPA policies.
Non-receipt of monetary compensation to medical professionals.
Non-uniformity in app design.
With a comprehensive understanding of the steps to perform during telemedicine app development, it is recommended you have an idea of the cost too.

How Much Does Docor On-Demand App Development Cost?
Based on location, UI/UX design, app platform (Android, iOS, or both), and most importantly based on features, and app complexity, it becomes possible to formulate doctor on-demand app development cost.
If we nevertheless have to provide a formative figure, the basic telemedicine app will cost you around $20,000 to $40,000. If you go with extensive features and functionalities, it will cost you around $60,000 to $90,000. To keep this constant adopt a user-friendly app design, and outsource the offerings for app development.
To Conclude
The global health market is slated to gain a value of $38.47 billion by 2029. Hence, its integration is nothing short of a boon for traditional medical ventures. It will help the venture to automate the way they communicate with patients, and will simultaneously reduce rates of paperwork. If you are also a traditional telemedicine and health business, connect with us at PeppyOcean today. With our expertise in custom doctor on-demand app development, we will develop a solution that drives results, and assists you to earn profitable ROI. Become part of the profitable global telemedicine market with an app that boosts your revenues.
You may also like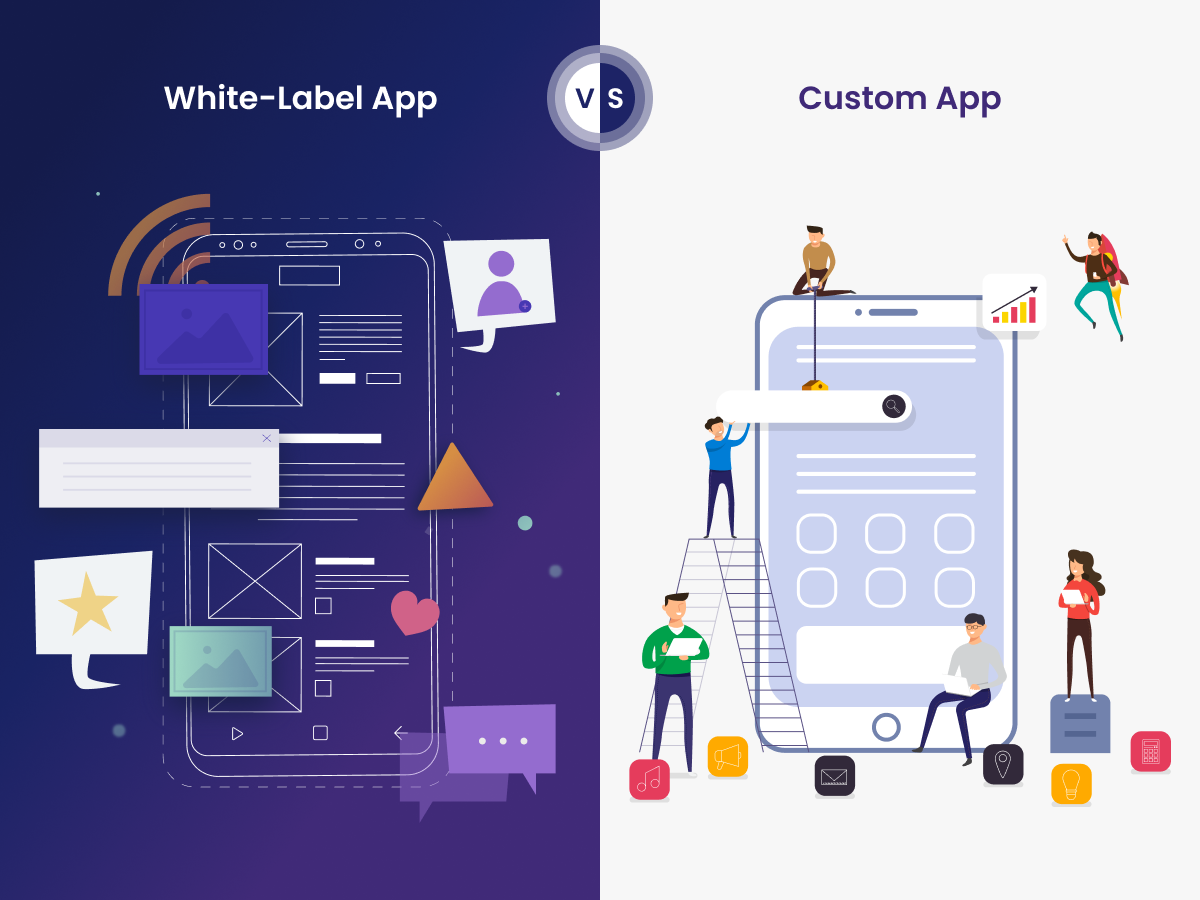 White Label App vs Custom App: Unveiling the Right Choice
Chirag Vaghasiya
In today's fast-paced digital landscape, the choice between white label app and custom app is a pivotal decision that businesses must make when venturing into mobile application development. Both approaches have their distinct advantages and disadvantages, and the path chosen can significantly impact a company's success in the digital realm. Every business has common goals… Read More