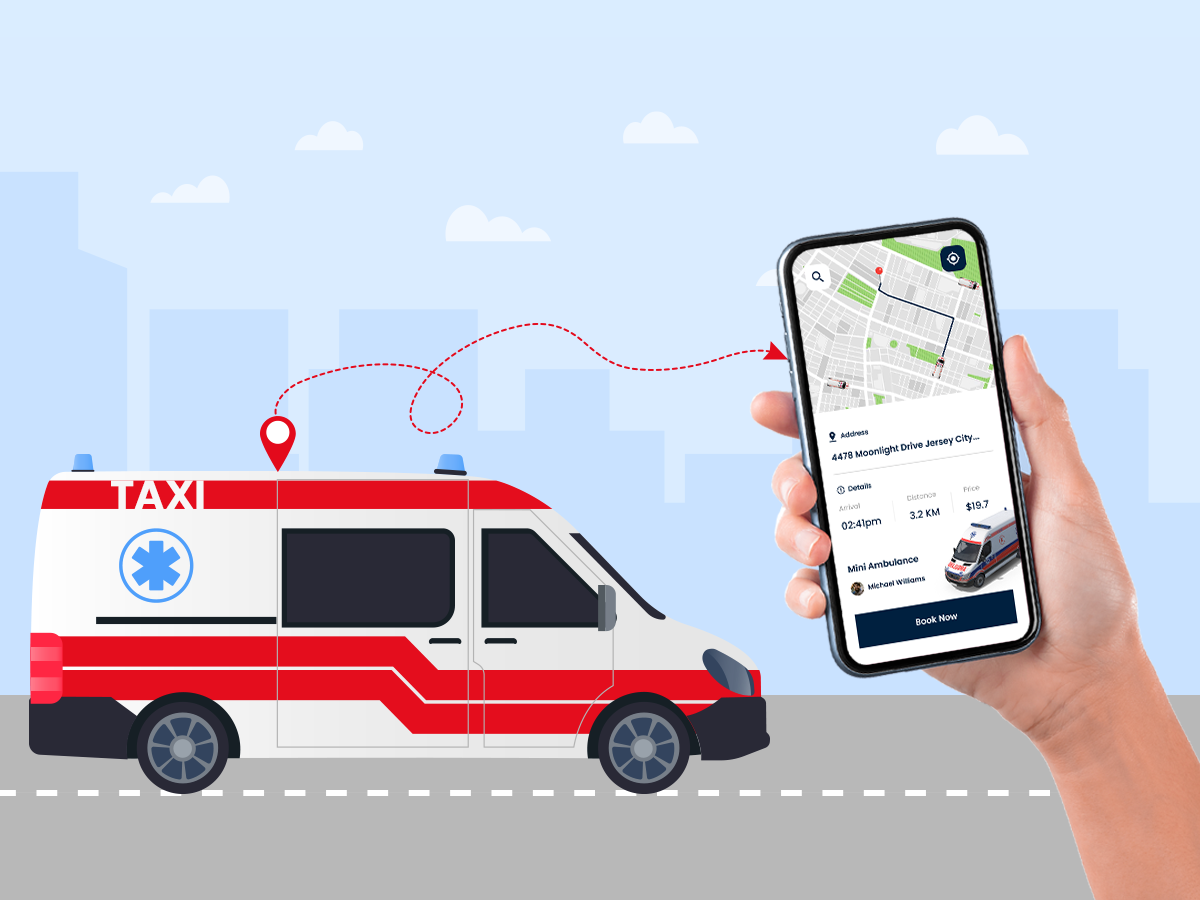 Ashka Panchal

May 23, 2023

5 min read
In today's era of remarkable advancements in the healthcare sector, there persists a formidable obstacle that hampers seamless communication between doctors and patients, i.e., healthcare transportation barriers. Countless scholarly papers have tackled this issue, yet millions of patients still struggle to make it to their medical appointments. After recognizing this pressing need, a solution has emerged: the Uber Health App, a game-changer in healthcare access.
According to Statista, the mobile health industry is expected to reach nearly 190 billion U.S. dollars by 2025.
So, what exactly is this game-changing solution, and how does it tackle the mammoth challenge of transportation barriers in healthcare access? In this article, we will delve into the captivating world of Uber Health, exploring its innovative features and unraveling its transformative impact on patients and healthcare providers. Let's embark on this exciting journey of discovery together!
What is Uber Healthcare?
Uber for Health, also known as Uber Healthcare, is a transportation service developed by Uber to address the challenge of missed medical appointments due to lack of transportation. This innovative solution aims to improve the healthcare industry's flow and enhance individuals' well-being.
Here are some statistics about Uber Health:
Over 10 million rides have been taken through Uber Health.
Uber Health has helped to reduce healthcare costs by an estimated $1 billion.
Uber Health has helped to improve patient satisfaction by an average of 20%.
Here are some unique characteristics of Uber Healthcare:
Transportation Bridge: Uber Healthcare serves as a bridge between doctors and patients by providing reliable transportation services for medical appointments. It ensures patients can easily reach healthcare facilities without worrying about transportation issues.
Patient Pick-up Service: The Uber health app facilitates patient pick-ups and drop-offs, catering to the needs of individuals seeking medical care. It offers a reliable way for patients to reach their appointments on time.
Customized Solution: Uber healthcare is explicitly tailored for medical transportation purposes, unlike the regular Uber app. It considers the special instructions of patients and healthcare service providers as a whole.
Uber recognized the significant impact of missed medical appointments on patients and doctors. By developing Uber healthcare, they have proactively tackled this issue and facilitated seamless transportation for medical appointments. With other players also entering the market to solve this problem, the healthcare sector is witnessing a positive transformation with increased accessibility and convenience for patients.
Countries Where Uber Health Is Working
Uber Health is currently available in over 30 countries and 600 cities around the world. Here is a list of the countries where Uber Health is available:
North America: United States, Canada
South America: Brazil, Mexico
Africa: South Africa
Middle East: Israel, United Arab Emirates
Asia: Indonesia, Japan, India, South Korea, Singapore
Europe: France, Germany, Spain, Austria, Belgium, Denmark, Switzerland, Finland, Sweden, Ireland, Italy, Netherlands, Norway, Poland, Portugal
Uber Health is constantly expanding, so it is likely that it will be available in more countries in the future.
Uber Health Workflow
Doctors and medical institutions can easily arrange patient transportation using the Uber health app. This groundbreaking tool ensures that seniors can promptly and reliably reach their medical appointments, eliminating the worry of missed treatments. Even more remarkable is that patients are not burdened with any financial obligations associated with Uber medical transportation. Doctors take charge of scheduling the rides and covering the costs, thus prioritizing the well-being of their patients above all else.
Here is how Uber for Health works:
A healthcare organization signs up for Uber Health.
The organization creates a profile for each patient who will be using Uber Health.
The organization can request a ride or delivery on behalf of the patient through the Uber health app.
The patient then receives a call or text with their ride details.
The ride or delivery is completed.
Benefits of Using Uberhealth Transport For Doctors, Riders, and Drivers
Uber health is a service that allows healthcare organizations to provide safe and comfortable transportation for patients. It offers a number of benefits for doctors, riders, and drivers, including: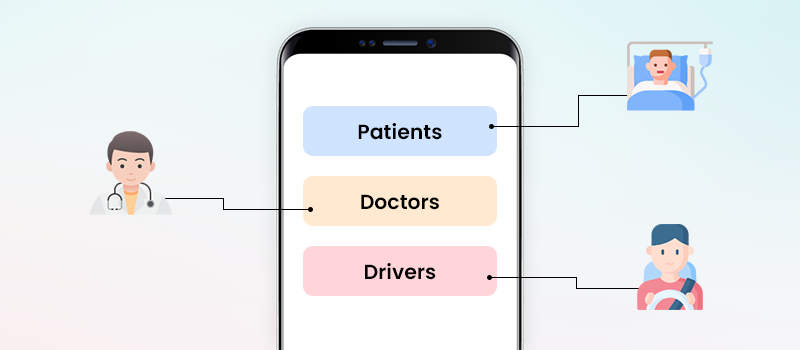 • Benefits For Patients/Riders
Appointment Attendance: Uber health rides ensure that patients attend their appointments, enabling them to receive the complete treatment they need.
Hassle-Free Scheduling: Patients benefit from having their appointments scheduled by doctors, eliminating the need to arrange transportation themselves.
No Cost: Patients do not have to bear the expense of Uber health rides. This affordability feature helps remove financial burdens associated with transportation, ensuring equal access to healthcare for all individuals.
• Benefits For Doctors and Healthcare
Revenue Loss Prevention: Utilizing Uber medical transportation for scheduling appointments helps doctors avoid the loss of revenue caused by missed appointments.
Treatment Efficacy: Complete treatment becomes possible with Uber medical transportation, allowing doctors to accurately record what treatments work and what don't.
Staffing Efficiency: Uber medical transportation helps optimize staffing levels, saving costs by avoiding unnecessary expenses.
• Benefits For Drivers
Additional Income: Becoming an Uber medical transportation driver provides another source of income for qualified individuals. This opportunity can be particularly beneficial in cities where regular rides might be less dependable.
Flexibility and Control: Drivers can choose in advance whether they want to take medical rides, allowing them to estimate their work schedule and income flow.
Also check: Develop On-Demand Doctor App to Automate Healthcare Services
Uber Health App Features
| Features | Description |
| --- | --- |
| Payment for Uber Medical Rides | Patients do not pay for their Uber medical rides. |
| Scheduling Patient Appointments | Doctors and medical institutions can schedule patient appointments. |
| Advance Scheduling of Future Appointments | Medical institutions can schedule rides for all future appointments in advance (up to 30 days). |
| Business Associate Agreement (BAA) | Uber signs a BAA with willing healthcare providers to handle the legal matters. |
| Billing Schedule | Bills are paid monthly, eliminating the need to pay for each appointment separately. |
| Protection of Sensitive Patient Data | Uber does not store the sensitive data of patients, complying with HIPAA regulations. |
Difference Between Uber Rides vs Uber Health Rides
Uber Health and Uber are both ride-hailing services, but they have some key differences. Uber Health is designed specifically for healthcare organizations, while Uber is for anyone who needs a ride.
| Aspect | Regular Uber Rides | Uber Health Rides |
| --- | --- | --- |
| Purpose | General transportation needs | Medical transportation needs |
| Availability | Available for all users | Generally available for patients and healthcare organizations |
| Immediate Booking | May sometimes face limited availability | Usually ensures immediate availability |
| User Experience | Generally user-friendly | Simplified process for patients, especially seniors |
| Booking Process | Done through the regular Uber app | Usually coordinated by the medical institution |
| Notifications | Notifications sent through the app | Notifications sent via call or SMS from the medical institution |
| Geographic Coverage | Available in many countries | May not be available in every country |
Regarding whether Uber health provides medical transportation in every country, it's important to note that the availability of Uber health services can vary from country to country. While Uber Health operates in several locations, its availability might be limited in certain regions or countries. It's recommended to check with Uber or the local healthcare institutions to confirm the availability of Uber health services in a specific location.
Cost to Develop an App like Uber Health?
Rides, when it comes to their cost, bear a striking resemblance to the regular ones. You get to choose the vehicle type and pay accordingly.
However, when we develop apps for services like Uber health, the cost equation takes a different shade:
Option 1: Hiring developers well-versed in crafting Uber-like apps. Articulate your vision clearly, outlining your desired app specifications. Depending on the developer's expertise and intricacies, the development cost could range from $20,000 to $30,000 and more.
Option 2: Opt for an Uber clone, a quick and convenient alternative that can save thousands of dollars.

Are you Planning to Develop Uber Clone inspired by Uber Health?
It is always advisable to hire professional developers if you are considering creating an Uber clone app that costs less than the app developed from scratch. Partnering with a leading app development company guarantees a seamless and user-friendly experience. But before proceeding, always research the company's background, their client's feedback, ratings, etc. So that you can choose the best company for your project. Also, discuss your project in detail to get a fair idea.
So are you ready to revolutionize how medical services are accessed and cater to the ever-growing demand for convenient healthcare solutions? Then do not wait. Just embrace innovation and gain a solid competitive edge over your competitors today.
You may also like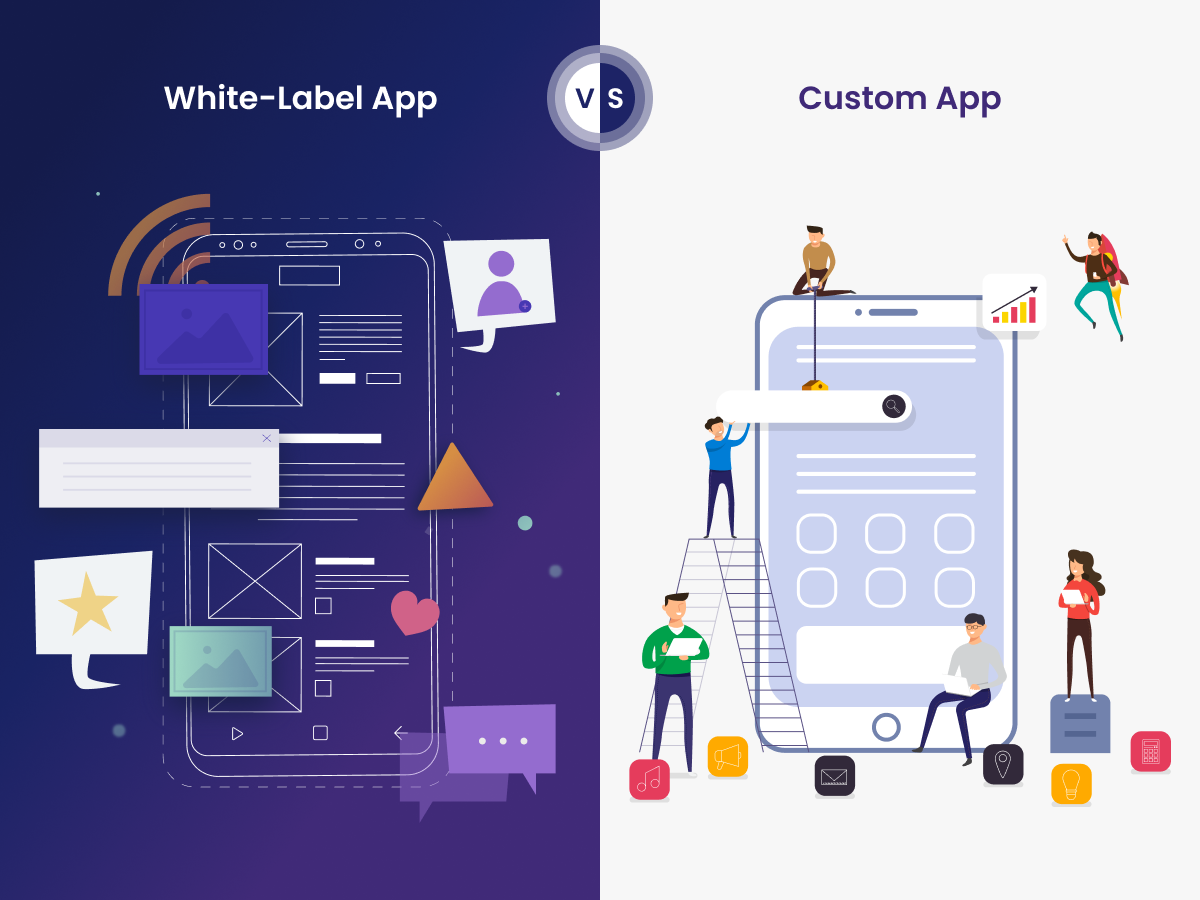 White Label App vs Custom App: Unveiling the Right Choice
Chirag Vaghasiya
In today's fast-paced digital landscape, the choice between white label app and custom app is a pivotal decision that businesses must make when venturing into mobile application development. Both approaches have their distinct advantages and disadvantages, and the path chosen can significantly impact a company's success in the digital realm. Every business has common goals… Read More