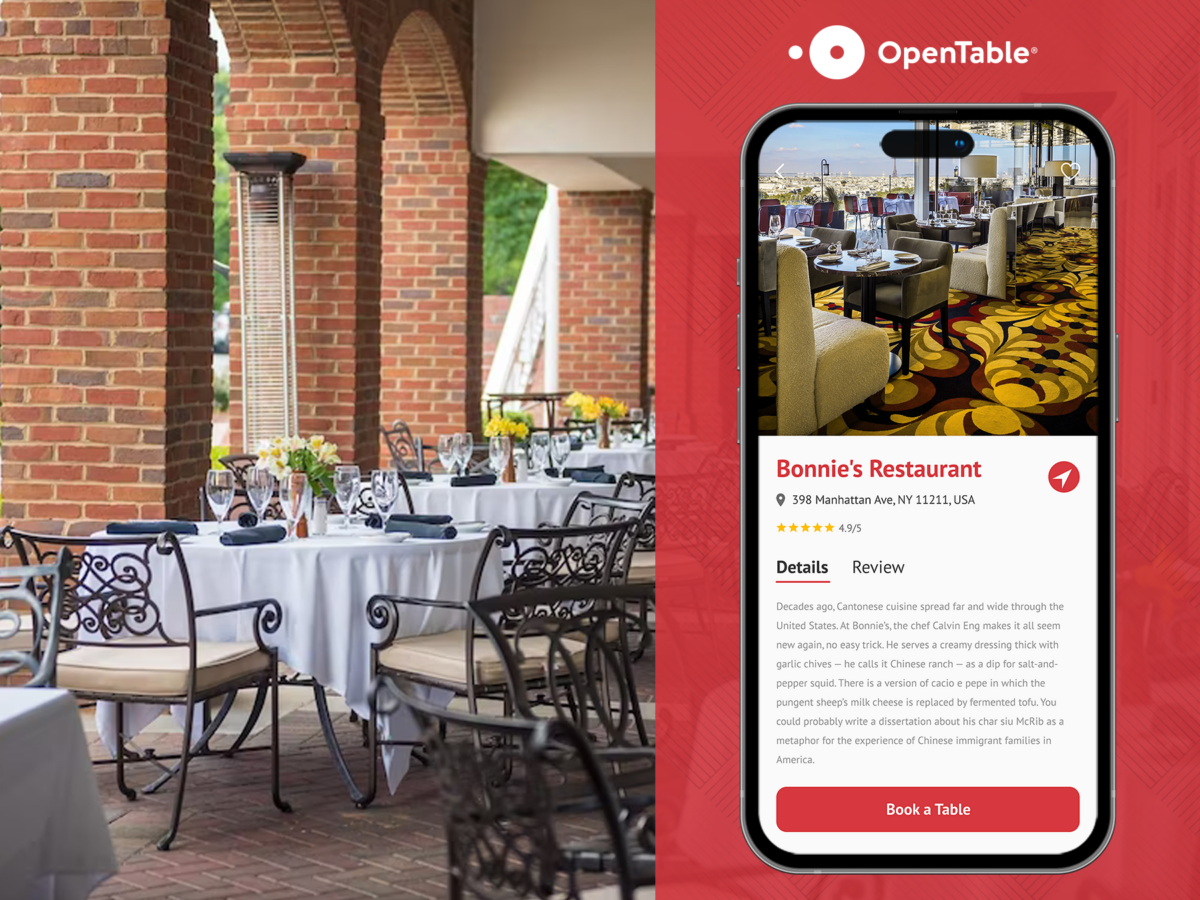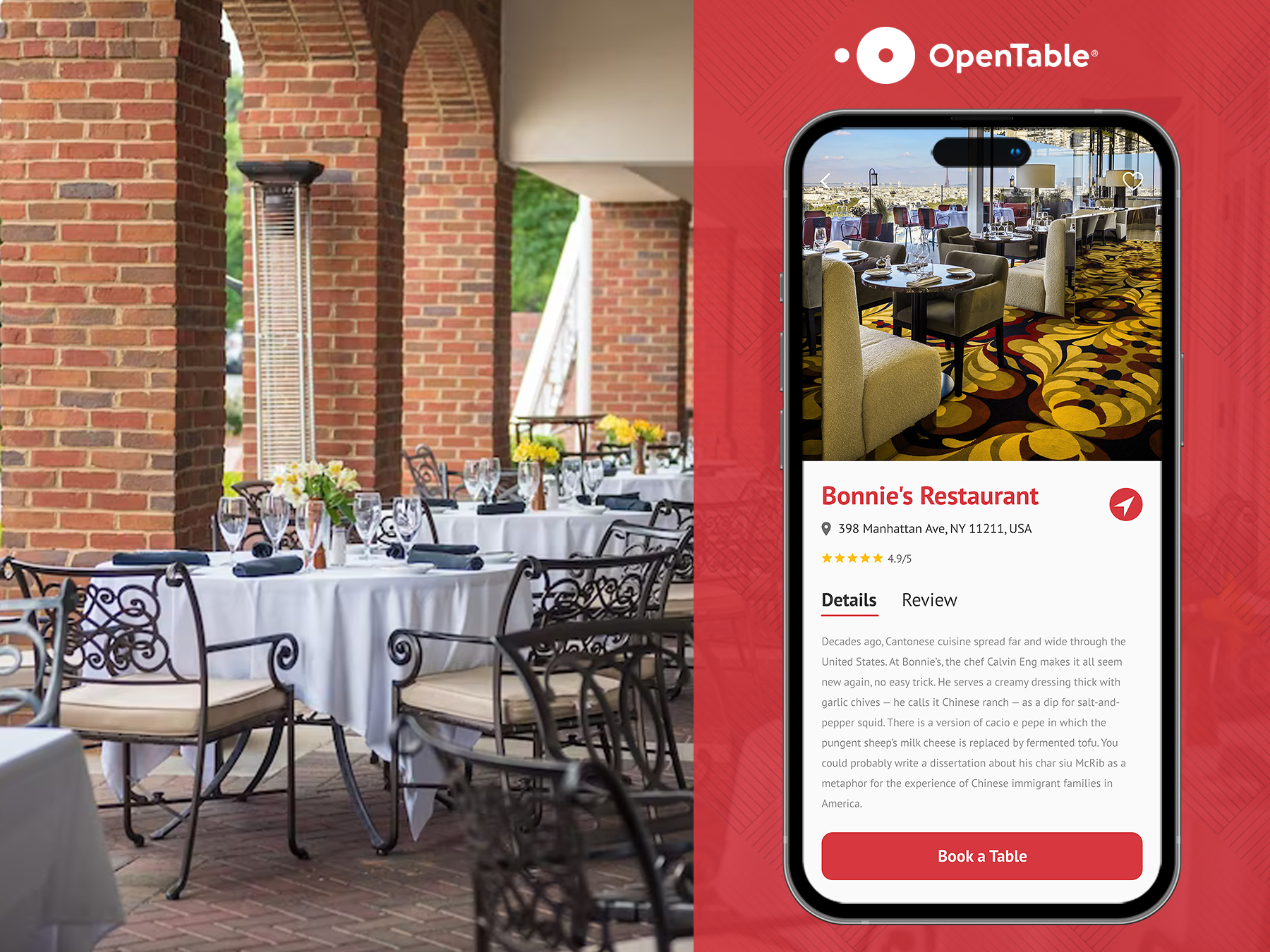 Ankit Patel

February 24, 2023

5 min read
The concept of a restaurant booking app that made it easy for foodies to book a table in a particular restaurant to enjoy a sumptuous dish was not that prevalent before the pandemic. After the pandemic though this concept witnessed its popularity growing. Courtesy of solutions like the OpenTable app, Fork, TableAgent, etc. in particular more and more people received the flexibility to book a seat in a restaurant through an app, know the percentage of people currently present there, etc. All these factors have been quite instrumental in enticing the attention of business owners who want to grow a digital presence in this field thereupon encouraging them to embark on the journey of restaurant reservation app development.
Talking about the solution, it was launched in 2010 as a mobile app that allowed users to find restaurants nearby and make a reservation there through filters like date, time, cuisine, etc. All they need to do is register on the platform through their email address which in turn allows them to seamlessly enter the app.
Having extremely simple operations, and packed with some of the best sets of features within; it is a concept that promises to help your food delivery gain a competitive edge. Read this article to know why we are saying this followed by getting an idea of the tricks that will make it easy for you to build an app on similar lines.
About OpenTable App
Launched in 2010 as a dinner reservation app, the OpenTable app has built its name over the years as an online restaurant reservation service platform that helps customers with different tasks. This includes booking a table, knowing if a restaurant can accommodate them, checking the meals available there, etc. The app also provides aid to restaurants in different tasks like automating their restaurant reservation, performing customer and bill management easily, and so on.
As a result of these factors, and more, the app has been able to capture more than a billion customers on its platform, followed by empowering over 60,000 restaurants, bars, etc. in over 80 countries to build a strong brand presence.
How Does OpenTable Work?
The OpenTable app has extremely easy operations. Available on iOS and Android respectively, the app connects customers to restaurants nearby. Thereafter, based on the functionalities that are listed in the pointers below; the customer can easily reserve a table.
Add location details to get a list of restaurants nearby and select one matching preference.
Reserve a table at the restaurant adding the time, date, and a number of tables, followed by sharing the request with the restaurant.
The restaurant accepts reservation requests, which alternatively get notified to the customer and the latter then reaches the venue to enjoy a sumptuous feast with their near and dear ones.
Features Present in OpenTable App
OpenTable app has two main segments, namely- the customer and the restaurant. These two components have their respective apps pre-loaded with the most unique set of features.
Customer App Features
Advanced search filter
Restaurant booking history containing details of every booking made
Multiple payment modes
Dining reward program
Rating and review
Restaurant Owner Features
Manage profiles
Manage order and table booking
Product management
Cost management
Manage stock
Send notifications
Generate reports
Business Model for OpenTable App
The OpenTable app incorporates these two main business models into its platform to streamline the process of table reservations.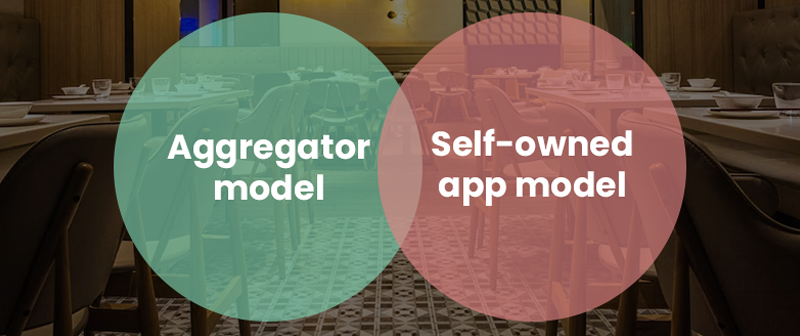 Aggregator model wherein different restaurants register on the platform and pay a fee for every table reservation request they receive from the customer.
Self-owned app model where restaurant owners obtain flexibility to the owner to book a table mitigating the requirement for paying an aggregator for this.
Read Also: Doordash Business Model and Revenue Sources
How Does OpenTable App Make Money?
OpenTable app is a popular restaurant booking app that automates restaurant reservation tasks for restaurants and helps customers easily book tables. This easy operation model allows it to garner the attention of many users, and build a profitable name. But do you know how it captures profits? We have captured this below.
By selling restaurants a tool to manage reservations.
Offering an online booking service through an app and websites like Google, Yelp, etc.
Reasons to Invest in Restaurant Reservation App Development
After the pandemic the concept of restaurant reservations observed its popularity growing. This was due to the reason that the customers wanted to be sure not too many people were present there followed by getting an idea of the safety protocols the joint followed to keep the virus in check.
Though the pandemic is over now, yet we can state with conviction that it is a really wise move to invest in restaurant reservation app development. Check out the stats to understand why we say so.
Look at this tweet to now take a peek at the number of reservation requests the platform received in 2022 in comparison to 2019.
Image source: twitter.com
How to Develop Restaurant Reservation App Like OpenTable?
We have suggested through stats and figures what makes the OpenTable app a source of inspiration for food joints, and restaurants in building an app on similar lines. However, it is not enough to only know the why. You need to know how too.
To know how to develop an app similar to OpenTable, you must comprehend the below steps.
# Market Research
Before anything else; study your competitors well. Also, get hands-on of the requirements that your customers have. When you have covered these aspects you will be able to comprehend how to build a standout solution.
To perform this task keep these pointers in mind:
Check features your competitors added to their app, and understand if any additional feature would boost the value.
Know areas of concern faced by customers and assess the techniques whose adoption will make it easy for you to address them.
# Get Hold of a Competitive App Design Strategy
Once you have done your research; it is next crucial that you get hold of a competitive app design strategy. This is possible upon assessing the solution that your competitors have developed. This is followed by analyzing the customer needs too.
When these two areas are studied well; you can be able to ideate an app design strategy that is user-friendly, and helps table reservations and other related tasks to take place swiftly.
# Integrate Robust Tech Stacks
To ensure that your dinner reservation app like OpenTable works without any form of discrepancy and obstacles; integrate the robust tech stacks.
App Designing: Adobe Photoshop, Figma, Ai
For Android: Kotlin or Java
For iOS: Swift/Objective C
For Frontend: React, Java, Angular, CSS, HTML
For Backend: Node.JS, Express.JS, PHP
Payment Processing: PayPal, Stripe, Braintree, EWallets
For Server: AWS
For Database: MongoDB, HBase, Postgres, MySQL
Push Notifications: Twilio, Push.io
# Leverage OpenTable Clone Advantage
Termed as a cost-efficient method for restaurant reservation app development; taking advantage of the OpenTable clone will make your app buildup journey pleasant. The solution due to its scalable, and customizable nature makes it worth adopting. This in the end helps to address future business and customer needs as they spring.
Note: There are many such custom OpenTable clone apps present in the market. Before purchasing one; observe the company's credibility, the white-source nature of the solution, and its overall open-source nature too.

Estimated Cost to Build an App Like OpenTable
The cost of OpenTable app development depends on various factors such as UI/UX design, app complexity, features & functionality you want to include, and the app development company location.
When you keep these aspects under check, your budget will remain within the limit. However, if we have to provide you with a rough figure for the final cost of building a complete solution that incorporates Android and iOS apps, it will be around the range of $20,000 to $40,000+ depending upon your business requirements.
Ending Words
Restaurant booking and table reservation apps provide users with the flexibility to book a table in advance so that they can avail of seamless meal experiences upon reaching the venue without having to spend excessive time in queues. This concept though new is slowly observing its popularity growing courtesy of the OpenTable app. The app known for connecting customers to restaurants nearby has become a source of inspiration for new restaurant businesses encouraging them to build a similar app like OpenTable. If you are in the quest for this too; get in touch with us today. Our team of developers with their expertise in restaurant reservation app development will develop a solution that makes this task streamlined.
You may also like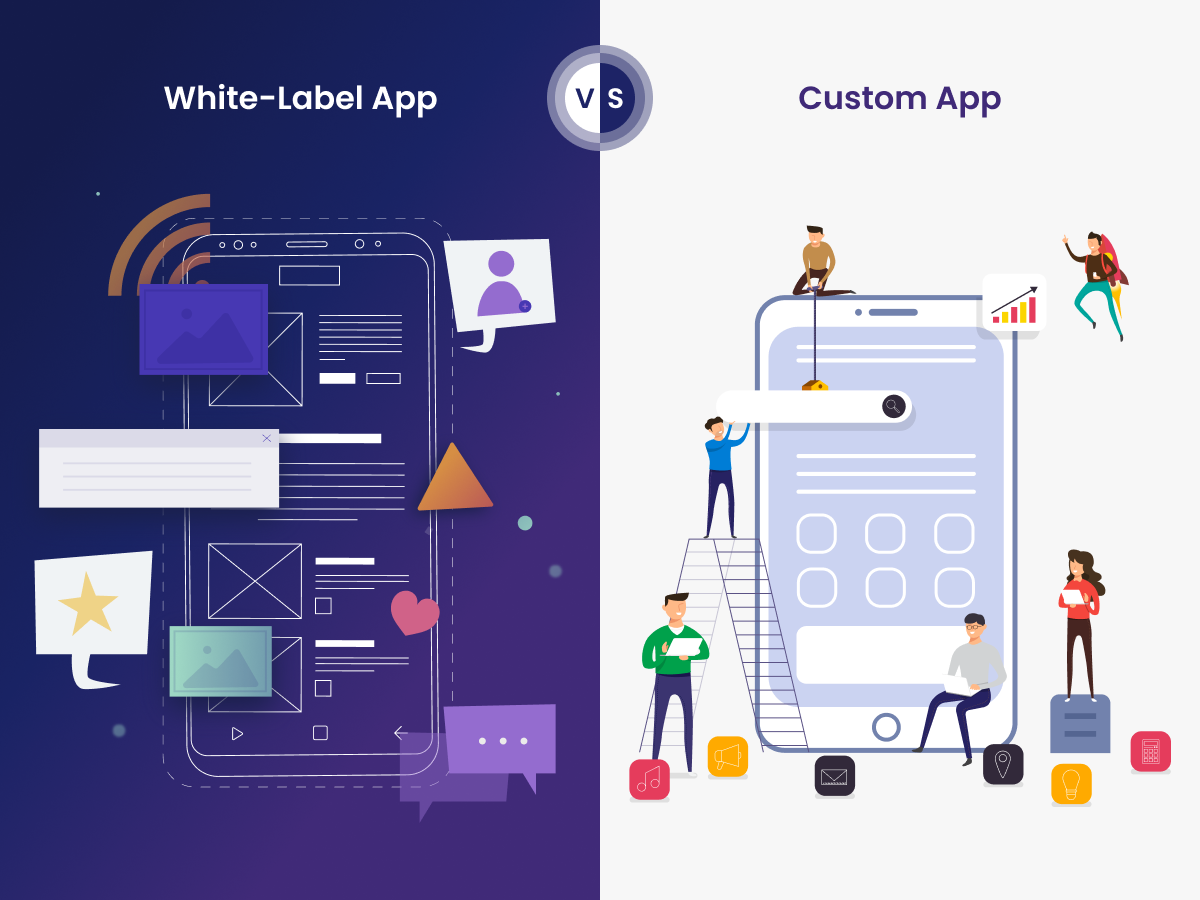 White Label App vs Custom App: Unveiling the Right Choice
Chirag Vaghasiya
In today's fast-paced digital landscape, the choice between white label app and custom app is a pivotal decision that businesses must make when venturing into mobile application development. Both approaches have their distinct advantages and disadvantages, and the path chosen can significantly impact a company's success in the digital realm. Every business has common goals… Read More