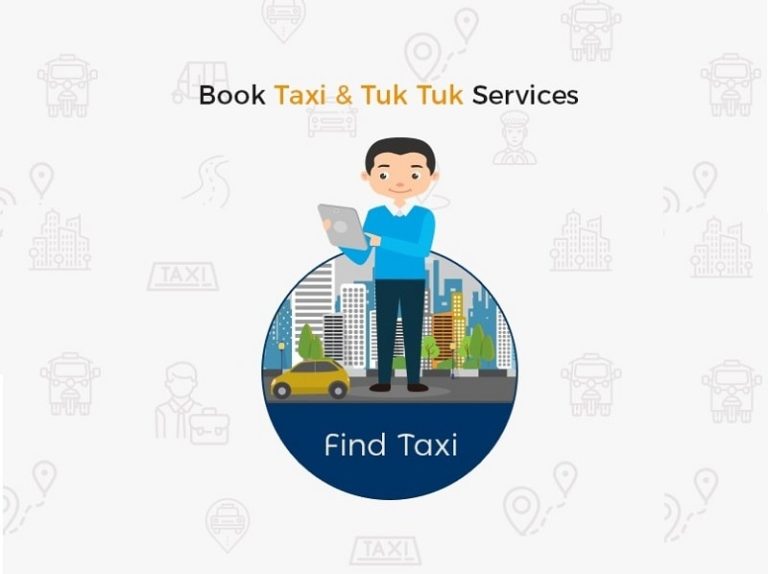 Ankit Patel

December 10, 2018

4 min read
Uber has conquered the world and how? Now, the whole world survives with an Uber clone or an Uber like app. Why not? After all, Uber has set a standard for many to follow. Started in San Francisco, the tech capital, in 2011, Uber gained success by word of mouth. Who would not like an app that had cabs come to pick them up at the doorstep and drop them to their desired location?
But the design of Uber was not long kept a secret. Gradually, there started appearing Uber clone apps or the on-demand apps. Now, this was not limited to the cab services. You had a whole spectrum of the industry that followed the Uber clone app. The Uber for food delivery, Uber for laundry, Uber for plumbers- you name it and all jumped into the bandwagon.
What is Uber clone app?
This is the complete clone of the Uber business model that comes with features that can be personalized as per the client requirements. All the Uber clone source code offers the same operation like the Uber app but is suited to the needs.
The Uber like app development process
For entrepreneurs who are keen to start, then it is recommended that they get their Uber app source code created from proficient developers or a good Uber app clone app development company. To understand how the Uber clone app works, it becomes obligatory that you first learn how an Uber app works. This has two separate mobile apps of driver and customer, controlled by a centralized desktop/ mobile admin panel.
1. Customer app features to be included in an Uber app source code: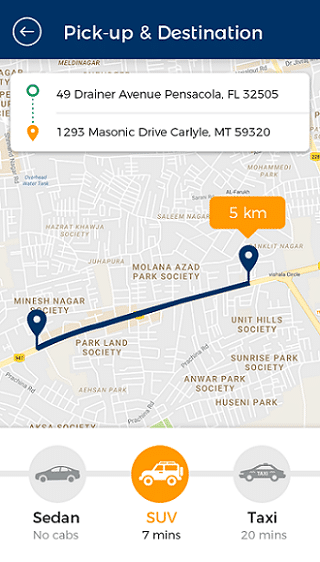 Register/ login : Various login options to create accounts and payment processes
Tracking : To track the driver's location and make updates after a ride
Price Calculator : To check the fare estimate before ordering
Push Notifications : To keep updated on order status, time of taxi arrival, car model, number etc
Fare Estimation : To get a fare estimate for the ride based on the pickup and drop location
Payment options : The passengers can select multiple payment gateways like the card, mobile wallet, and cash option.
Smart Wallets : The passengers can transfer money to their smart wallets and make payment directly from it.
The Uber app script for customer app has other popular add-on features like the smart button, Book for Others, Book Now Ride Later, track a ride, track service history, favorite destinations, and split charges.
2. Driver app features to be included in an Uber app source code: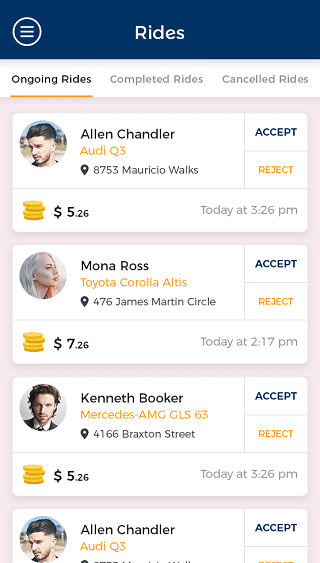 Register profile: the driver has to register with verification and approval by the admin
Booking: The driver gets information about the customer location and destination. He can accept or deny the ride.
Push Notifications: Notifications for order alerts, payments, order updates, and completion status.
Navigation: Google Maps to get direction to a customer and the destination
Cost estimation: To get an estimate of the cost for the ride
The Uber app script for driver app has other features like quest earnings, driver destinations, route optimization, and others.
3. Admin Panel features included in Uber app clone app development: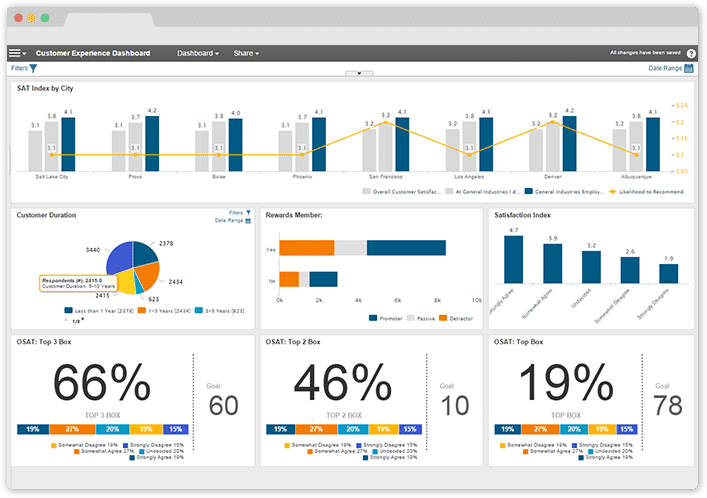 The Uber app script of the admin desktop app is the central point of control to facilitate interaction with customers and drivers. The admin can manage ride routes, payments to drivers, driver and customer registration and analyze the best routes, earnings, driver payment, and incentives and many more.
The uber like app development necessitates that all the above features are included so that it has more of uniqueness than its competitors. Of course, the UI/UX is also the main feature to be considered for Uber app source code.
What are the benefits of Uber clone app?
– Benefits of Uber app source code from the customer point of view:
There is no need to wait for a taxi or go to a taxi stand to hire one.
Prices are definitely less than the normal taxis who charge exorbitant rates
Lets the customer select the type of taxi as per the requirement
Fixed prices for airport transfers, station drops etc.
The apps offer free rides and steep discounts from time to time.
Easy payment options like card payment, mobile wallet payment or cash options
– Benefits of Uber app source code from the driver point of view:
It definitely serves as an additional source of income
Permits the driver to work on their terms
The drivers have time flexibility
The payment procedure becomes easy
Uber pays drivers to be online, no matter they get the ride request or not
When it a win-win situation for both the customer and the driver, Uber clone app is sure a good investment provided the investor knows to manage the drivers as well as the customers.
Success in Uber App Script Cloning across the Globe
The Uber app script has been cloned successfully across the globe and many entrepreneurs have found success in their cities and countries. Here are a few examples :
1. Lyft – This app is quite popular in the United States and covers more than 65 cities. The benefits this Uber like app development offers are-
Far safer than Uber
Options to ride alone or in groups
Better response time
2. Ola – Ola Cabs covers 80 cities across India. Its benefits over Uber are-
Lowest fare among its competitors.
Instant booking confirmation
Location indicator of the ride
Better safety, comfort and verified drivers
3. DiDi Dache – Popular as the Uber of China, it has 100 million registered users and covers 300 cities across China.
It has 1.5 million registered taxi drivers
Most efficient and has literally driven Uber out of China
4. Careem – This is based in Dubai and operates in over 100 cities over 14 countries in the Middle-east, Africa and Asia.
5. Ingogo – This popular taxi-hailing app is used in Australia. Its benefits are-
48 hours advance ride pre-booking
Users can live track their rides
$10 credit if the driver fails to show up
6. Takkun – This is Tokyo's largest taxi-dispatching app and costs less than Uber.
7. Grab – Widely popular in South East Asia, it has 4 million users in Indonesia, Philippines, Singapore, Thailand, Vietnam and Malaysia (known as MyTeksi here). Its benefits are-
GrabBike variant – a motorcycle version of the service which is popular in many cities having congested roads and heavy traffic which is a similar situation in most of the South East Asian countries.
The other popular Uber clone apps are Gett, Flywheel, 99, Curb, EasyTaxi, MyTaxi and so on.
The Uber clone app development, of course, comes at a hefty price. But for entrepreneurs who are hell-bent on achieving success, this is more of an initial investment that will reap profits in the long run.
You may also like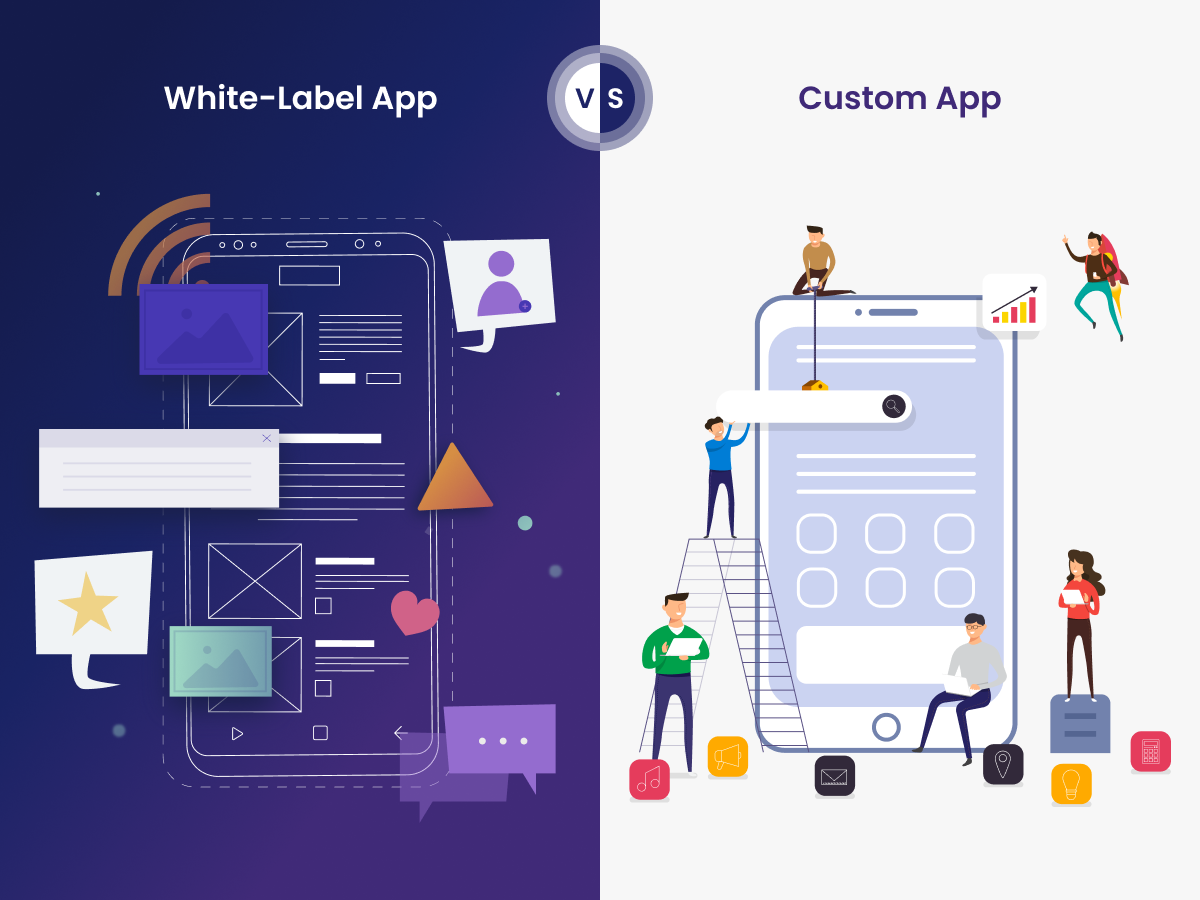 White Label App vs Custom App: Unveiling the Right Choice
Chirag Vaghasiya
In today's fast-paced digital landscape, the choice between white label app and custom app is a pivotal decision that businesses must make when venturing into mobile application development. Both approaches have their distinct advantages and disadvantages, and the path chosen can significantly impact a company's success in the digital realm. Every business has common goals… Read More