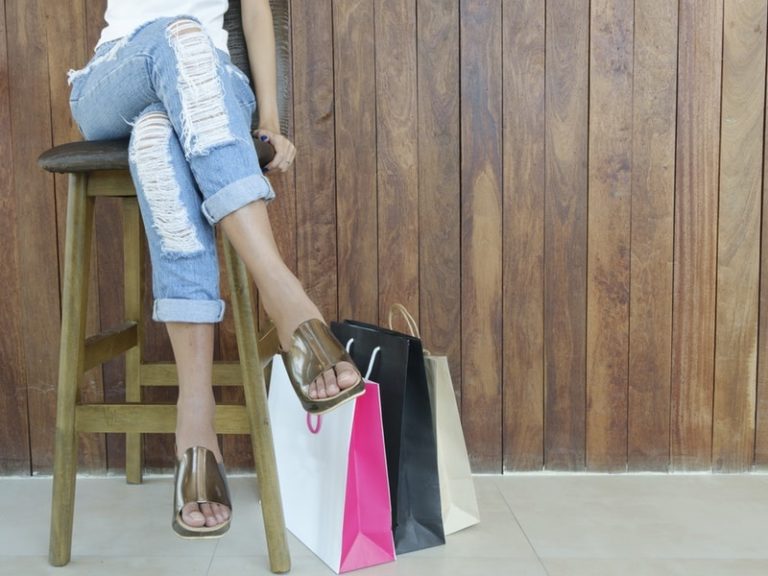 Ankit Patel

November 30, 2018

5 min read
Welcome to the future of online grocery shopping!
The grocery delivery industry is booming. In fact, the global grocery delivery market is expected to reach $129.54 billion by 2025. This growth is being driven by a number of factors, including the increasing popularity of online shopping, the growing demand for convenience, and the rising number of people who are too busy to grocery shop in person.
If you're thinking about developing a grocery delivery app, there are a number of essential features that you need to consider.
Whether you're a startup or an established grocery retailer, understanding the essential features necessary for your grocery delivery app development is paramount.
In this article, we have mentioned 18 essential features to consider while building an app for your grocery business. By integrating these features, you can create a powerful and user-friendly app that caters to the evolving needs and preferences of modern consumers.
1. Easy registration
The registration process has to be simple and user-friendly. The registration through social media login is popular nowadays. This feature can be added to the registration process. Other options are through email id and mobile number. When logged in through the social media, the options to share any offers makes it a good advertising for the grocery delivery app.
2. Product listing
Yes, this is the basic of every grocery app development. But proper care is to be taken to segregate the grocery items into products and sub-products so that it is a seamless shopping experience for the users. All the products should have a rich description so that customers get valuable information from it.
3. Quick shopping list
After searching, if the customer doesn't want to buy the item and save it for later purchase, then a quick list in the grocery mobile app development process will help them in this regard. Here, the customer can save the items for future reference. This feature can include many options like a favorite list, scanned barcode list, reminder list and so on.
4. Search
This core feature has to be powerful, yet simple. It has to offer convenience to the user to search items from the app. The grocery app development has to add filters of varied kinds that will make it easy for operation so that the user reaches their preferred item search faster in the list.
5. Tracking
The GPS real-time tracking is a must-have feature in the grocery app development process that allows users to track their order delivery. From the dispatch to the estimated time for delivery, the real-time tracking helps users know the status of their order.
6. Delivery scheduler
This allows the users to schedule their delivery in advance as per their convenience. The customers can select a delivery date for their order during the checkout process. The grocery mobile app development can include the delivery estimated time to notify the customers.
7. Quick reorder or repeat order
Here the customers can reorder past items from their account page with just one click. This enables the grocery delivery app development to make the ordering process easy for return customers.
8. Discount coupons
Customers are always on the outlook for rebates and offers. Here, the grocery mobile app development has to incorporate this feature that will lure the customers into buying more. They get the impression that the coupons will fetch them good savings on their grocery bill. The rebates needn't necessarily be high. But it should be attractive enough to the customer.
9. Push notifications
Any customer has to be given constant updates about new offers or new products. Push notifications serve this purpose. The grocery mobile app development has to introduce this feature so that the clients remain faithful to their grocery app.
10. Recommended products
You might have seen this feature on many of the shopping sites. Here, based on the previous search preferences of the user, the recommended product list is displayed at the bottom. When your grocery app development includes this feature, it will keep the users engaged as they get precisely what they require as per their interests.
11. Good images
For an authentic shopping experience, the customers have to be shown 3D images of real products. This increases the visual appeal and makes them feel that they are viewing the product in real. This also makes them shift easier from physical to digital shopping.
12. Payment Options
The secure multiple payment options will include card payment, cash on delivery, or mobile wallet. This will make the purchase easy for them as per their convenience. Ask your grocery delivery app development company to integrate multiple payment gateways in your grocery app to enable the people to make payments as they wish.
13. Monthly shopping list reminders
This is a simple note to make a list of the monthly grocery shopping that is to be done. The customer can be reminded of this list through the push notifications.
14. Share shopping lists
This feature allows the user to share the shopping lists with other users. By adding this feature, the customers can share it with other family members to know if anything extra is to be added to the list.
15. Combination offers
When a user selects an item, the other items purchased by users in combination with the selected item are displayed. This combo offer will make the search easy for the user and it will give them an idea of what other items the shoppers have selected when purchasing the selected item. The product listing can also display offers on combination items wherein the shopper can save money.
16. Price comparison
The price comparison feature will enable customers to quickly know what other brands are priced at for similar products. This will help them compare the prices for similar items instead of going back and forth the complete page.
17. Reward points
In order to keep the customers engaged in your grocery app, reward them with points or cashback for every bill purchased. You can also send them push notifications for any contest so that they accumulate the reward points and use it later.
18. Membership
Many of the on-demand apps charge for membership and they offer various benefits like free delivery, offers to members only and so on. This will lure the customers to your grocery app as they feel that they are getting a good bargain. Annual membership fees will be profitable to you as well as the customer.
I Want to Build a Grocery App? How Much Would It Cost?
The cost of building a grocery delivery app can vary significantly depending on several factors, including the UI/UX design, app complexity, desired features, app platform (iOS, Android, or both), and the app development company location.
Overall, estimating the precise cost of building a grocery application is challenging without a detailed project scope and requirements. However, as a rough estimate, a basic grocery delivery app can cost anywhere from $80,000 to $20,000. More complex apps with advanced features and customization can range from $20,000 to $40,000 or even higher.
Wrapping up
In conclusion, a successful grocery delivery app requires a comprehensive set of essential features. By incorporating user-friendly interfaces, robust search and payment functionalities, order tracking, personalized notifications, schedule orders, loyalty programs, and seamless integrations, businesses can create a highly functional and user-centric app. These features enhance the overall customer experience, optimize operations, and contribute to the success and growth of the grocery delivery business.
You may also like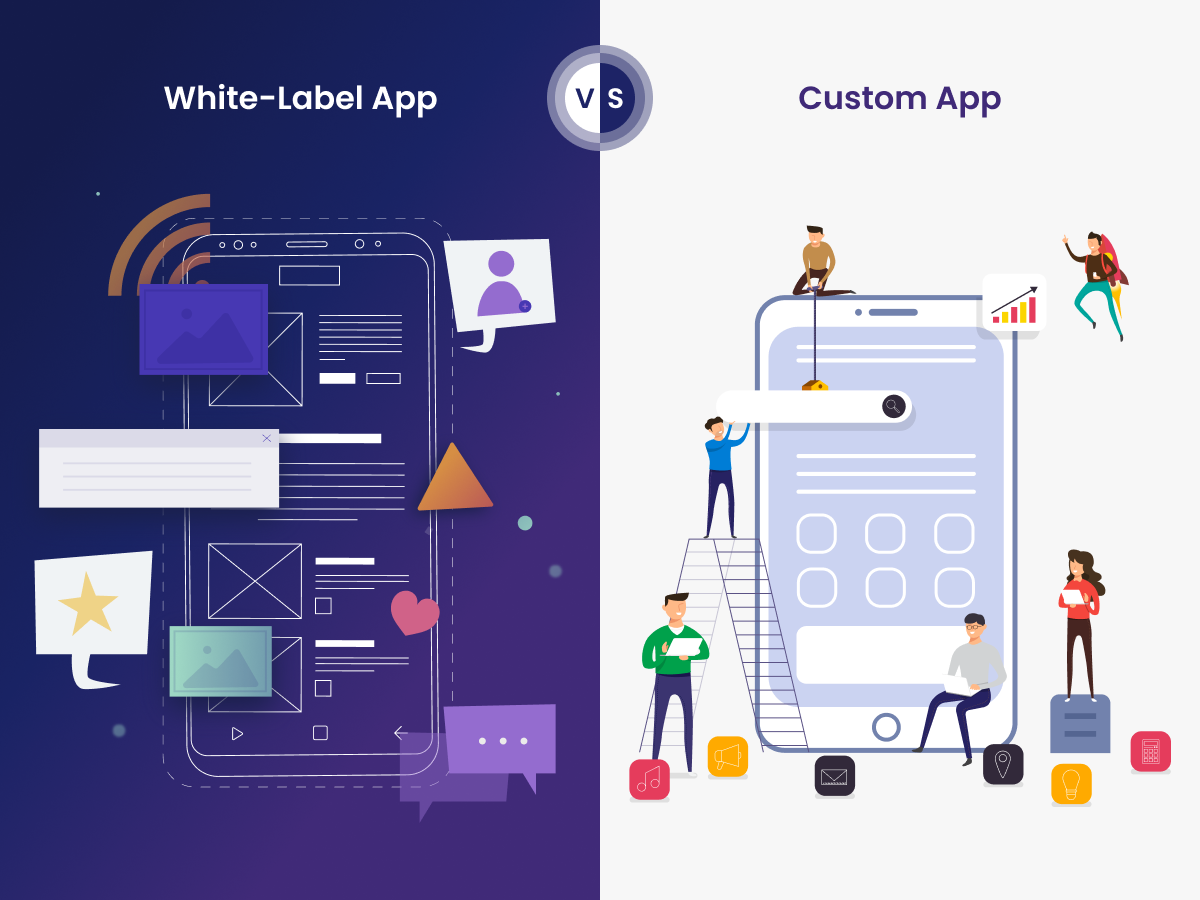 White Label App vs Custom App: Unveiling the Right Choice
Chirag Vaghasiya
In today's fast-paced digital landscape, the choice between white label app and custom app is a pivotal decision that businesses must make when venturing into mobile application development. Both approaches have their distinct advantages and disadvantages, and the path chosen can significantly impact a company's success in the digital realm. Every business has common goals… Read More