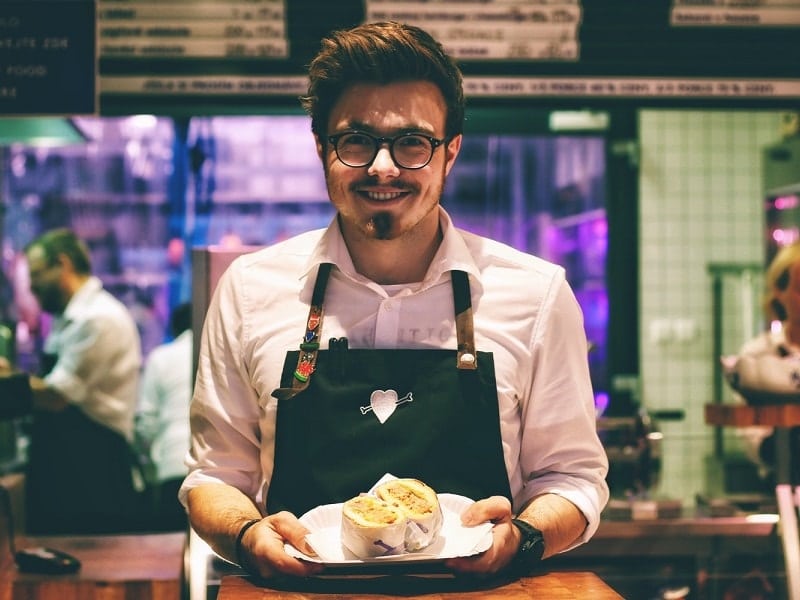 Ankit Patel

November 02, 2018

4 min read
How about fresh and hot served food coming all the way from your favorite restaurant just for you? All you need to do is to go to your favorite online food ordering app, order the meal and you are done! The idea of online food ordering and gearing up for a good food order app was a hot cake a few years ago, but what about today?
During the last couple of years, many food tech start-ups entered and exited the market within a short span of time. Many popular food ordering service providers, including Foodpanda, Zomato, Tiny Owl and more, are struggling these days to manage their yearly revenues.
With tons of features like mobile payment, a wide range of choice for food, rewards and more, there was a time when restaurant owners were thinking it would be a great deal to reach out the majority of the audience. Many new restaurant owners tempted and tried their hands on online food ordering, but not all of them managed to survive.
What are the possible reasons for the failure of the majority of the online food ordering app? Is it a gap of understanding the target audience? Is it related to the expectations set by the audience? This post unleashes the possible reasons that ruin your food ordering app venture.
Mistaken launch time!!!
Online food ordering business has become a war zone for the newbie food techs. Many of the food tech start-ups are often in rush to jump into the market and try to grab as much business as possible before someone else does. Well, jumping into a war zone and that too without any proper weapons or strategy would definitely leave your business sinking. So, the very first thing that you should work-out on is the launch time.
A complicated way of doing business
This is the primary reason behind the failure of many online food tech start-ups. Most of the food tech start-ups come up with their own way of doing business and impose complex rules to food lovers. The online food ordering app service providers are charging quite high as compared to the actual restaurants. They often involve online handling fees, quick delivery charges and more. This makes the foodies irritated and at the end, they switch to another service provider offering the same services at better rates.
Of course, being a businessman, your target is to earn more money by taking your food business online, but don't forget that customer prefer the online order of food at the nominal rate and will never pay you extra!
Focusing more on QUANTITY instead of QUALITY!
It is observed that many food tech start-ups often focus on the number of total orders. There is no denying that you will expect maximum orders when you launch your food ordering app, but do you consider the other aspects of the orders? What will you do if you receive thousands of orders in a day, but you don't have enough bandwidth to cater those orders in a timely manner? When someone orders food online, it means that the person is precise about time.
If you fail to breach the time committed, you will not get another order for sure! Therefore, try to focus more on quality instead of quantity. If you maintain quality, the quantity will surely increase without any efforts!
Fail to choose the right geography…
One of the crucial steps in enabling online food order business is to select the right geography. Many start-ups often invest in expanding their geography reach by opening plenty of branches in the different location and that too without analyzing from where the actual audience is coming. It is possible that the region or city you are targeting may not help you get the desired revenue to run your business. According to recent stats, Zomato has closed its services in 4 different cities due to lack of enough fund from it.
Hence, it is advised to invest enough time to analyze the flow of target audience and establish footprints in limited regions at the initial stage.
Not having retention schemes in place!
There is no denying that online food ordering marketing is flooded with tons of tech giants. The competition is roaring and it has become a tough task for the new start-ups to survive in the industry. With the help of a powerful marketing strategy, many start-ups often grab the attention of the target audience and get the orders. But, they often don't think about the retention of the first time users. And the result of it is that many of them become one-day wonders in the industry.
To continue getting the business and repetitive orders, it is must that you bring some kind of reward system for the first time visitors. It will help you get repetitive orders and will strengthen your footprints in the market.
Last but not the least, the cluttered design of your app
You have invested your time and money to bring your conventional restaurant business online. It is a great feeling. But, have you ever tried to look at the design and user-friendliness of your online ordering app? You cannot judge the way the user will use your app to place an order. And therefore, it is crucial to highlight menu, categories and daily deals options in a way that can simplify the way of using your app to place orders.
Aside from this, there are plenty of other reasons that might ruin your online food ordering app venture. Starting from the poor UI design, improper navigation and complicated check-out to lack of usability, there are a lot of other aspects you should keep working on to establish a long way in the food ordering industry. However, taking precautions of all the points mentioned can greatly reduce the risk of losing business.
You may also like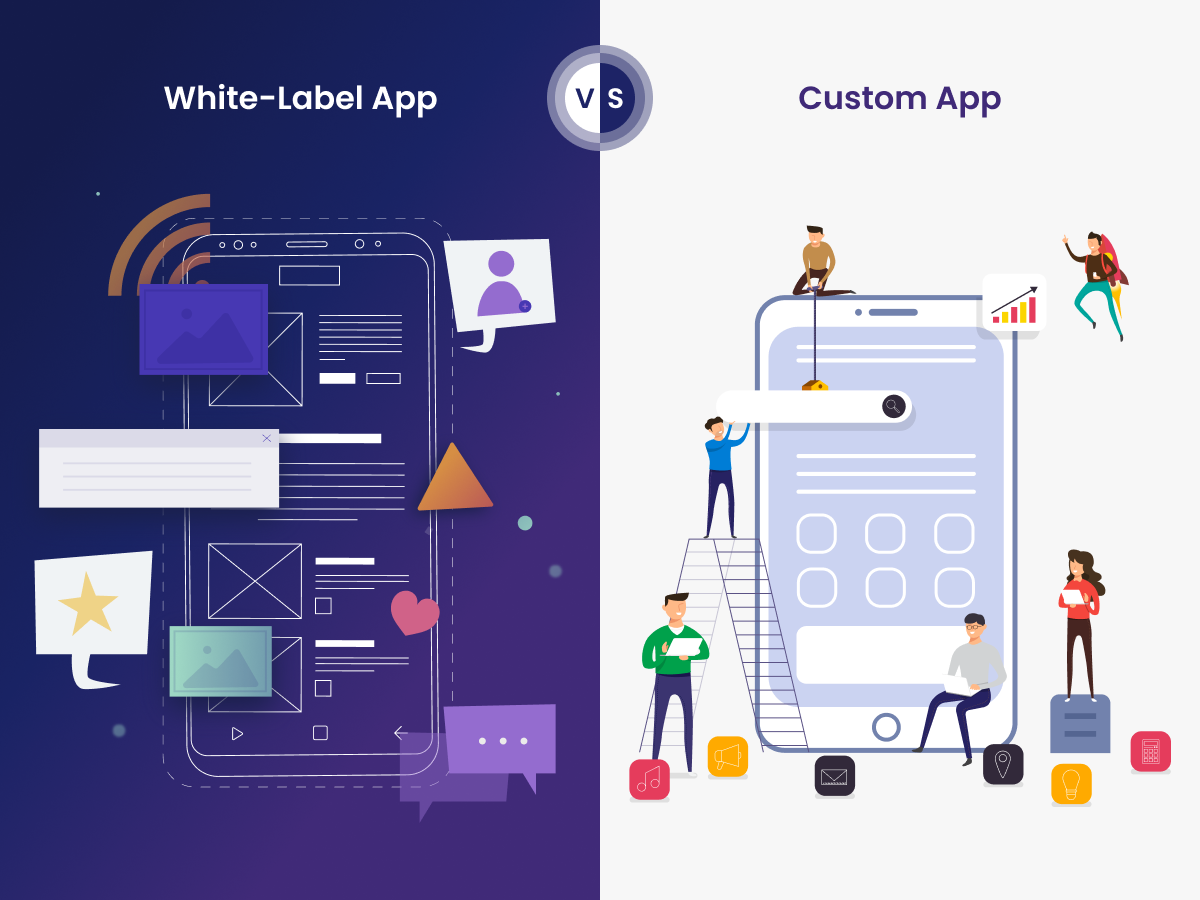 White Label App vs Custom App: Unveiling the Right Choice
Chirag Vaghasiya
In today's fast-paced digital landscape, the choice between white label app and custom app is a pivotal decision that businesses must make when venturing into mobile application development. Both approaches have their distinct advantages and disadvantages, and the path chosen can significantly impact a company's success in the digital realm. Every business has common goals… Read More