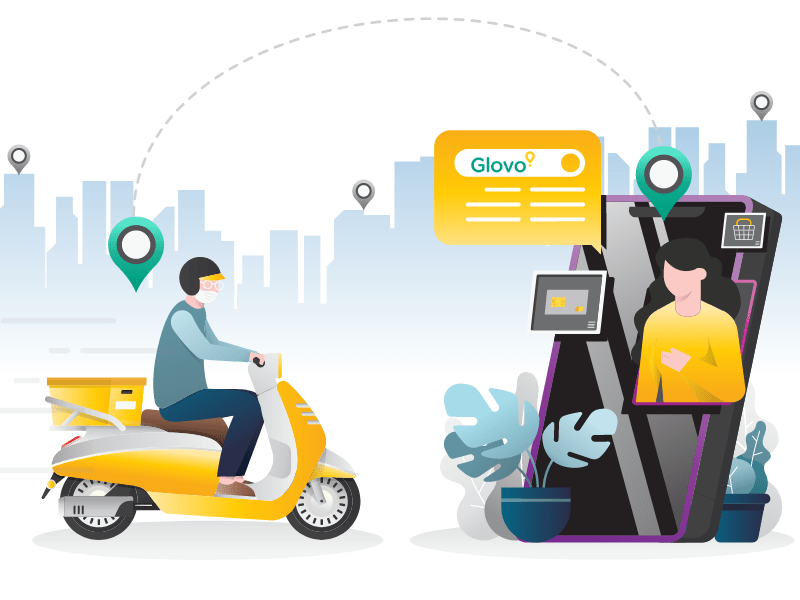 Ankit Patel

November 16, 2021

5 min read
Generations have evolved from growing their own food to buying the food and now ordering the food at their doorstep without moving out. No doubt the delivery of food items along with other items is rendered by on-demand apps. And, now we see that people are nannied with the excellent benefits of on-demand delivery apps that have changed lifestyles.
From the cornucopia of advantages of the courier app development overflow with, quickest delivery and affordable services are the two notable factors that are increasing the popularity of the on-demand delivery app. And, among these delivery apps, the Spanish Glovo app is catching up the fire among the entrepreneurs and business giants to pull out profits from this On-demand delivery app development.
Let's find more…
● What is the Glovo app?
Glovo is a well-known Spanish on-demand delivery app that helps people around to order anything from food, flowers, medicines, groceries, water bottles, stationery to pet food and home appliances.
This delivery app with thousands of drivers delivering orders by bicycle and motorcycle has gained huge popularity and is a business success. Thus, numerous startups or businesses are looking forward to developing an on-demand delivery app like Glovo.
This on-demand delivery app caters to various verticals like courier delivery, food delivery, grocery delivery, flower delivery to pharmacy delivery. Hence, rather than investing separately in courier delivery app development, food delivery app development, or grocery app development services, just an all-in-one delivery app provides the complete solution.
Business Scope of Glovo like on-demand delivery app development
Statistics reveal that the covid-19 pandemic has ushered the food delivery business. And this has even paved the way for the increase of on-demand delivery app, where customers demand the delivery of essential items right from food to groceries and medicines along with other items.
Therefore considering the demands of customers and their preferences of online over offline is quite crucial to boost your business. And because of this online food delivery app development and on-demand courier delivery app development for entrepreneurs has become one of the fastest-growing businesses.
The records claim that the net value of the online food market in 2020 is $543 billion. And, moving further to 2025, the online delivery business is expected to scale up with an addition of a whopping $200 billion. So, it is evident that there is massive growth in this industry.
● Why Pick on Glovo Clone App Development?
Today everyone wants everything in their comfort zone. From delivery of essential items to now food items, people want everything just at a tap. An on-demand delivery app like Glovo makes this happen for customers who prefer this. The emerging modern technologies have helped in bridging the gap between the online and offline world more expeditiously. Thus, now it has become crucial to craft your business online leveraging grocery app development services.
Moreover, there is no other better option than the Glovo clone app, where you can even include courier delivery app development. In designing this app and running your business with its aid, you garner a bundle of benefits. To name a few are:
Major Advantages of an on-demand delivery app like Glovo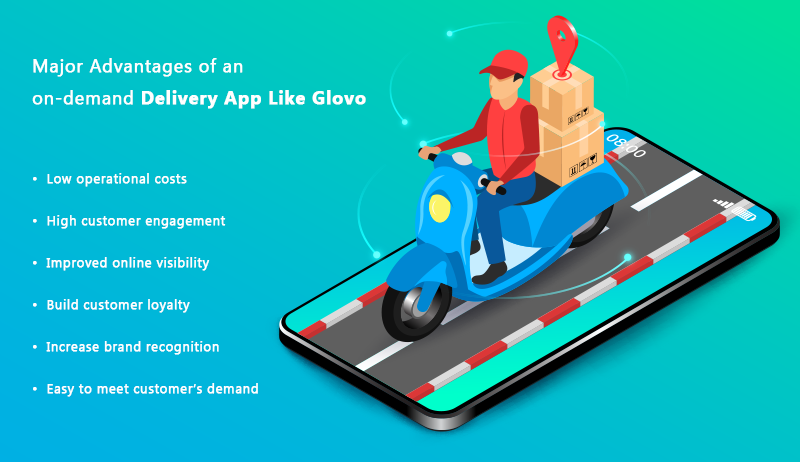 Low operational costs
High customer engagement
Improved online visibility
Build customer loyalty
Increase brand recognition
Easy to meet customer's demand
Learning the advantages, it is also crucial to find out what are important features that your on-demand courier delivery app development should include to make it run successfully and be liked by customers.
● Key Features
Generally, on-demand delivery apps are made of three modules/panels. Customer's app, Partner's app, and Delivery app. These three are significant for the development of the Glovo like the app and work efficiently. Let's walk through the major features that are part of these three panels.
Order Anything
Users have numerous options to choose from the given restaurants and stores. With just a few tabs, users can easily place an order and a delivery person will deliver the order in the informed timeline.
Registration
With the registration function, users can easily register on the app for smooth service. They can either sign up with their email address or phone number. Moreover, they can even opt for a social media account for registration. On the counter side, the features on the partner app enable stores/restaurants to complete the onboarding process.
Choose Location
Users need to add their address for delivering the ordered things. They need to ensure that the entered address is correct before making the payment via the app.
Order Tracking
The order tracking feature in the partner app helps the restaurants to track where the order is. Moreover, it also allows the customers to track their orders.
In-App Chat
This feature helps the delivery person to connect with the customers. Additionally, it also helps the store owners or restaurants to get in touch with the delivery person.
Real-Time Updates
Via push notifications, this feature sends a message to customers about order updates. Moreover, the delivery person will also get the order delivery status. You can keep your customers informed about the various deals and discounts.
Ratings
Ratings and feedback from the customers help you to improve your service, whether adding a feature to the app or hasting a delivery service. Customers can share their experiences using this feature, giving feedback whether they loved the service or not.
● Which Type of Businesses can Take Advantage of Glovo Clone App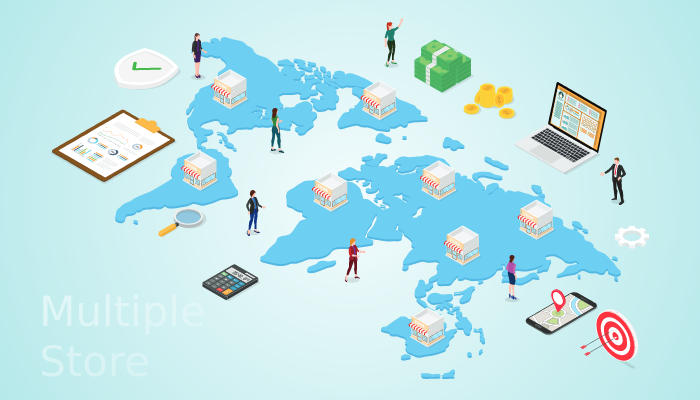 Multiple Stores
For businesses having a chain of stores at multiple locations and franchise businesses, can leverage this app to manage and expand their kingdom.
SMBs
This app provides bankable solutions for small and medium-sized businesses.
Single Store Businesses
For owners having a single store in a single location, it is an excellent solution, also if they are planning to rule the market in the future.
Delivery and Logistics
Logistic and delivery businesses planning to launch an app like Glovo is a perfect option to grow the business.
Enterprises
For big enterprises, it is easy to use solution with the flexibility for heavy usage.
Startups and Entrepreneurs
For startups and new entrepreneurs, it is small support that helps in flourishing the business.
Understanding the features and which businesses can take advantage of, it is crucial to find the cost to develop app like Glovo.
● What is the Cost to Develop an App like Glovo?
Before you start your journey in starting the on-demand delivery venture, it is crucial that you learn about the cost of the Glovo clone app development. For app development, there can't be any fixated amount. As cost is a variable, it depends on various factors including the number of functionalities you want to implement. The number of set features and level of app complexity are the two major factors that significantly affect your app development cost. The other aspects that also influence the development rate include UX/UI design, the location of a development team, the proficiency of the development team along with time frame.
Primarily the cost range depends on the specific business requirements and various features. However, to give you a rough cost to build an app similar to the Glovo clone would range between $20,000 to $30,000, and it may go high based on your requirements. To know the exact cost, consult our expert team now.
Takeaway
With the tech world moving at a jet speed, sooner the traditional businesses need to move online expanding and reaching out to their customers. And, the on-demand delivery apps may open up a whole ecosystem of virtual commerce. With families looking for online purchases for their day-to-day requirements, the on-demand delivery app is the next-gen boom. So, to be ahead in this competitive world, grab the opportunity, and hire an expert Glovo clone app development company for growing your on-demand delivery business.
You may also like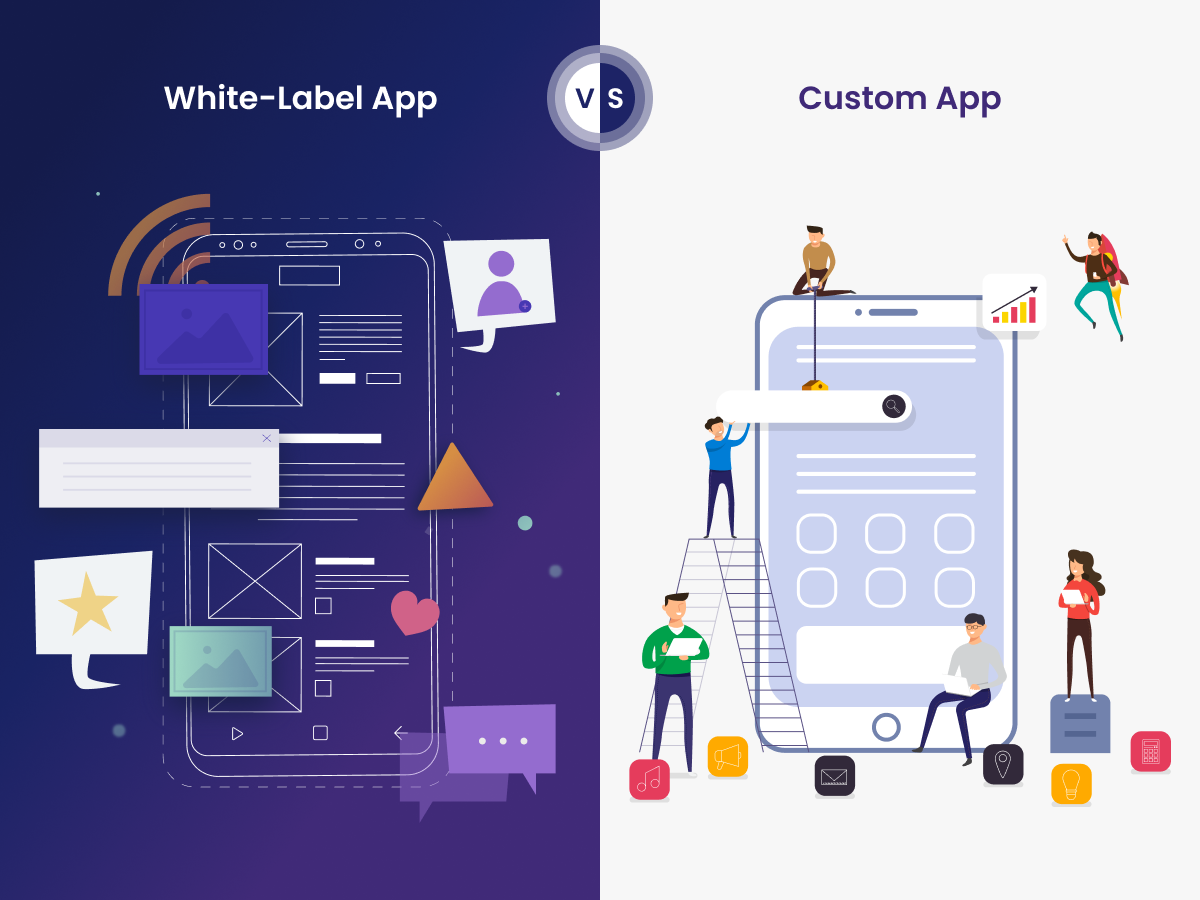 White Label App vs Custom App: Unveiling the Right Choice
Chirag Vaghasiya
In today's fast-paced digital landscape, the choice between white label app and custom app is a pivotal decision that businesses must make when venturing into mobile application development. Both approaches have their distinct advantages and disadvantages, and the path chosen can significantly impact a company's success in the digital realm. Every business has common goals… Read More