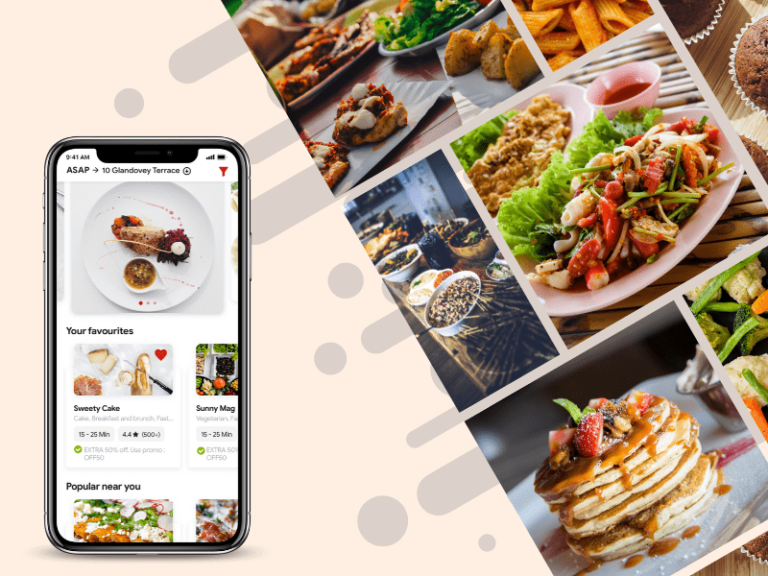 Ankit Patel

March 20, 2020

5 min read
Are you planning to jump into a food delivery business and want to make something like Talabat – a food delivery app? But nowhere to go, you dwindle down to find the right partner who can help you out into this. Then don't just dwell into an abyss without any solution. Simply jump into the bandwagon of mobile app development services that take you on the journey of making a Talabat clone app and let you know who best can support you in your journey of food delivery app designing and development.
Firstly, let's explore the indispensable features of the food delivery app a clone of Talabat.
With three major sections being the core of Talabat, it is crucial to decipher the features of each section to understand when it comes to development.
Extensive Features of mobile app development like Talabat
Talabat User Panel Features
Quick sign-in process
Easy Process of Ordering food
Best Tracking option
Amazing Offers and discounts
Hassle-free and fast Delivery
Different Payment modes – credit/debit card or cash on delivery
Safe and Secure Platform
No extra or hidden charges
Restaurant Panel Features
Manage Food Items

Quick and easy manage all the variety of food items at one point.

Manage Payment

Whether cash, credit, debit or mobile pay, with multiple payment options, you can manage all types of payments.

Dashboard

With a single well-equipped dashboard, the client gets access to the features of their side app interface.

Accept and decline an order

Whether want to decline or accept an order, it is done at convenience without any downtime.

Manage Order

Ease of managing orders without any delays or overloading.

Manage Review

What customers want to say is easy to check and improve ratings and reviews accordingly.

Add/Edit/Block

Either adding, updating or blocking any order, food item or customer, all can be done in just a simple and convenient way.

Order History

With a complete record of order history at just a touch, it helps to manage future orders.
Delivery Panel Features
Login – Simple, quick and easy
Order Request – Quick to access
Order History – Manageable
Chat and call option – For quick solutions and real-time engagement
Push notifications – To get all the updates
GPS tracking – For fast and hassle-free pick and drop order
Google map navigation – Cutting down on long routes
Online support – Resolving queries and providing real time solutions
With these features incorporated, the Talabat clone app has more to offer when it comes to food delivery app development for your food business. Let's move further.
Major Benefits Your Business Gain Of Developing A Food Delivery App Like – Talabat
Personalized Solutions
The tailor-cut application that is fully customized according to your business requirements, customer needs and available local restaurants, you can make the best of use of it.
Customers Comfort
With customers looking to serve everything on their platter without moving out of their comfort zone, a food delivery app just suffices the same. Whether ordering from home, workplace or other locations, you can fulfill the void along with increasing the orders, sales and in deliberately growing your business.
Nixing Confusions
The app runs with a gamut of varied food items on an ordering panel for making a quick choice without any confusion at the last moment. A food ordering portal addresses the concern of placing the order from anywhere effortlessly through its website or app, which definitely leads to generating fulsome revenue.
Hassle-Free Payments
A Talabat clone app eases anything related to payment issues as it provides a range of payment options from cash, debit, and credit to mobile pay and third party payment gateways.
Cost-Efficient
The food ordering app integrated into your business makes is quite cost-effective as it helps to boost marketing promotions.
Looking for a Food Delivery App like Talabat? ….ASK NOW!
To gain more on to the benefits, primarily, Talabat like food delivery app development requires and works on the basis of three major levels.
Customer App
To entice customers and meet their every requirement, this section of the app is embedded with an array of features. With a hold on this app, customers have easy access to check the newest deals for food offered by numerous restaurants in the neighborhood.
Service App
From handling orders of restaurants, or declining or accepting orders to updating the existing food menus and adding the latest information or changing prices, everything can be done on a single dashboard of the admin panel.
Delivery Boy App
This section of the application provides all the details of the food orders to the registered delivery boys from the restaurants to the destinations of the customers in quick.
Well that gives a crystal clear picture of everything in case you were obscure about the whole process of Talabat food delivery application development. Moving further, let not miss on some of the next level features of this app.
Advanced Features of Talabat Clone App

Inbuilt CRM platform with latest functionalities ensure to suffice customer needs with excellent service.
Feathered with the real-time tracking feature, app provide access to users to track their order status of food delivery in real-time.
Complete report with real-time Analytics generated by the latest technology is helpful for restaurant panels to manage the order dashboards.
Easy to find and get updates on the nearby or the newest restaurant deals and discounts available.
Provides variety of filter options to select preferred cuisine, restaurants by types, payment modes, delivery destination, offers or deals, and more.
Allows making a choice on the preferred time when the customer wants to get the delivery of the ordered food.
Enables the customers to add and save various delivery addresses for a speedy checkout process.
Quick and convenient login and signup using email id, social media logins and additional details.
All the mentioned features and functionalities have to be taken care of when developing a food delivery app such that no feature, add-on or module goes missing resulting in a failure. Therefore, it becomes paramount to look for an experienced and reliable mobile app development company that only assures quality and project deliverable on time but also a complete food delivery app portal enhanced with the latest technology and as robust as to meet the evolving trends. Proficient in food delivery app development services, an experienced mobile development agency can bring in the best results.
Reasons to Choose a Reliable Food Delivery App Development Company
When you want a world-class on demand food delivery app similar to Talabat or Deliveroo, a trusted mobile app development company with years of experience in the web designing and development industry is your best bet. A team of highly efficient developers with in-depth knowledge about varied platforms and technologies delivers a user-centric and revenue-generating food delivery app meeting your every requirement.
Advantages of Hiring an Experienced Food Delivery App Development Company
Get best work from a team of dexterous android and iOS mobile app developers
Designer apps in vogue with the latest trends of UI and UX
High-end customized apps at best development cost on the market
Project delivery in deadline meeting mentioned timeline
Full support from app developers post delivery
And additional perks
Gaining the complete insight on how to develop a food delivery app Talabat, now it's your turn to make a move. And, if you still wondering or fearing to take a chance just get in touch with our experts in food delivery app development services, and let them help you out.
You may also like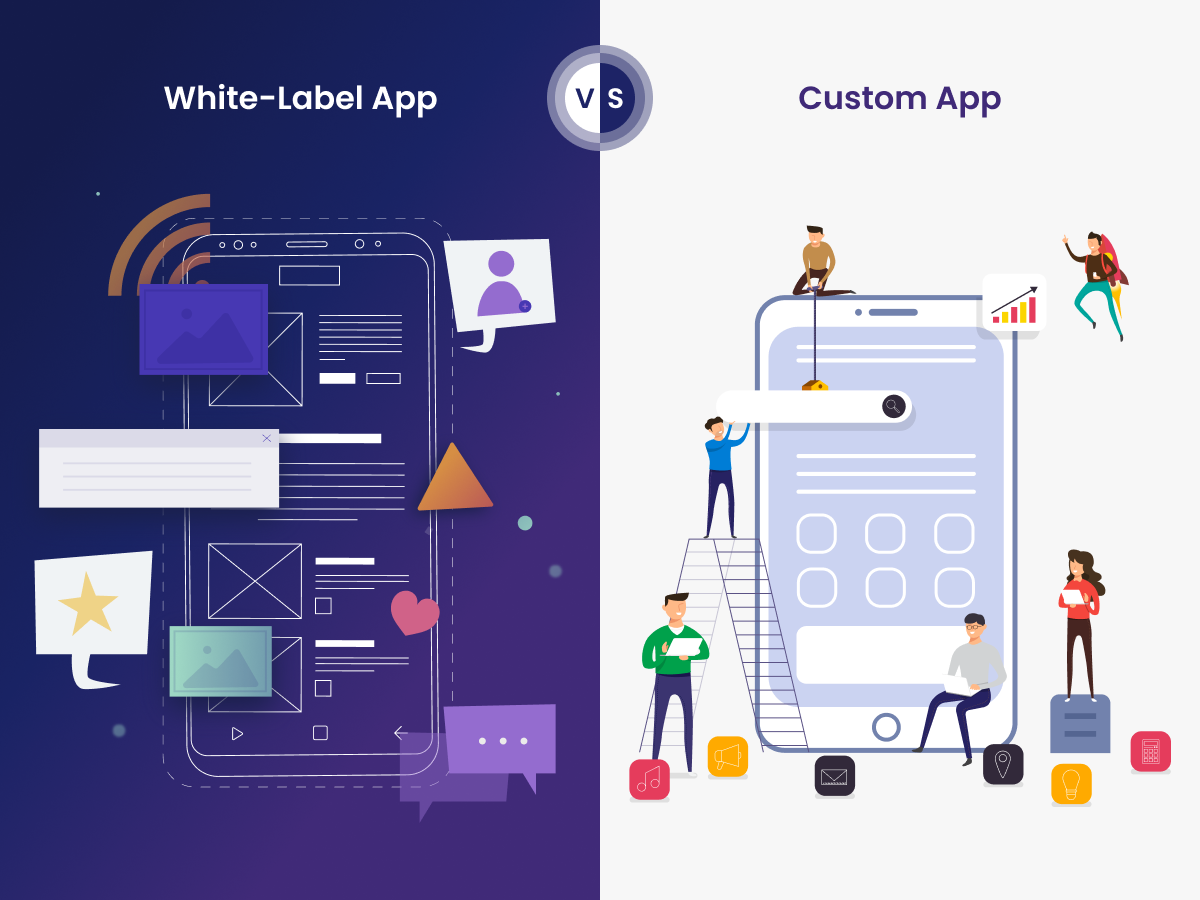 White Label App vs Custom App: Unveiling the Right Choice
Chirag Vaghasiya
In today's fast-paced digital landscape, the choice between white label app and custom app is a pivotal decision that businesses must make when venturing into mobile application development. Both approaches have their distinct advantages and disadvantages, and the path chosen can significantly impact a company's success in the digital realm. Every business has common goals… Read More