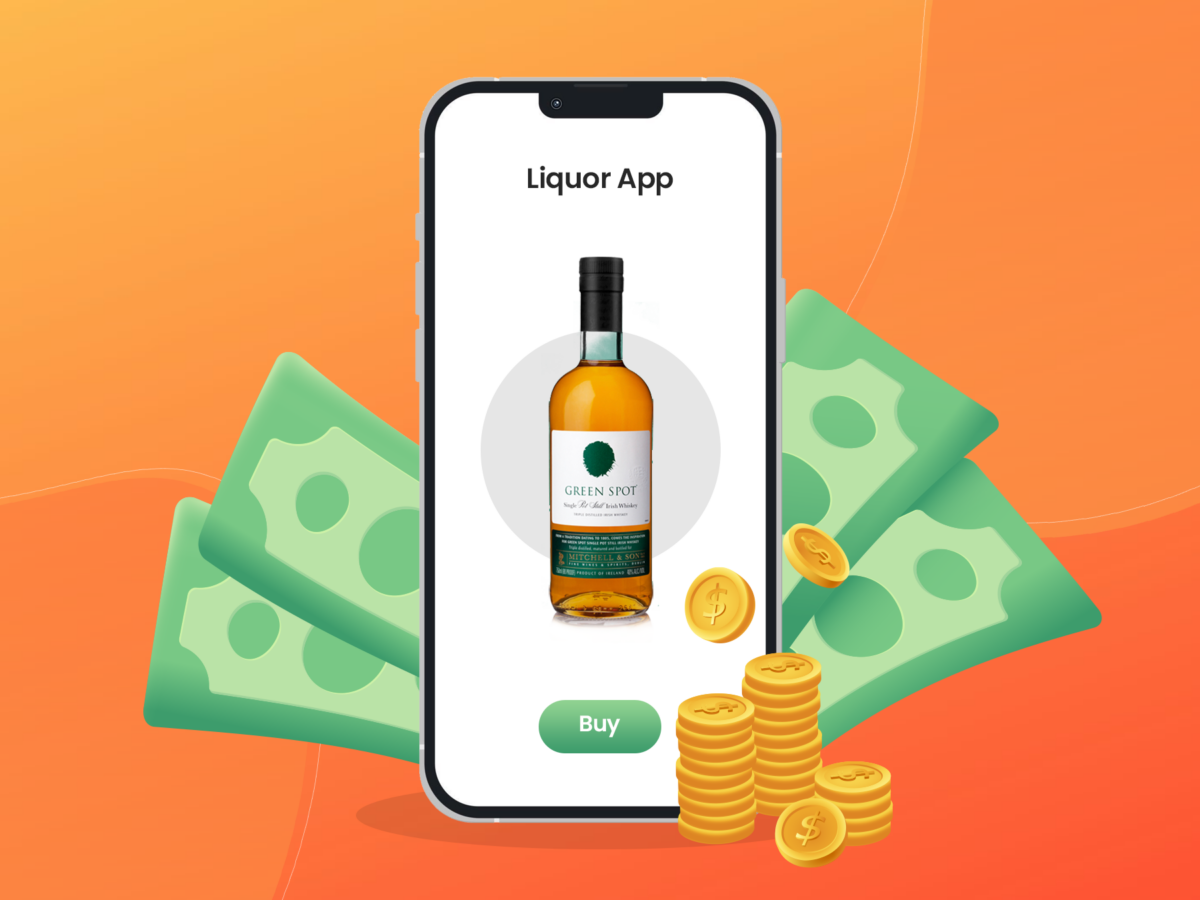 Ankit Patel

January 03, 2023

5 min read
2023 is here, and in case you are in the process to embark on the journey to start selling wine online, congratulations, you are at the right destination.
With the alcohol and the wine-selling business having extremely lucrative scope, it however observed a slump during the pandemic when the world was under quarantine. Needless to say though, those businesses that had taken the digital route observed their prominence growing among a greater percentage of customers. This led to their existence remaining intact.
Here therefore we need to state that it is imperative for businesses that have until now been observed as brick-and-mortar ones to take the on-demand advantage so that they can maintain their relevance. This is particularly if you are operating a venture such as alcohol selling business.
But the question that becomes quite tricky to answer is how to sell wine online.
To make this question easily answerable- we have brought forth this article. Upon reading it, you will be successful in building a business that simplifies online alcohol delivery services.
So let's begin.
# Relevance of Starting an Online Alcohol Business
There are a diverse array of advantages related to starting online alcohol delivery services or in short, an online alcohol business.
Boosts consumer loyalty as the app acts as a source for assisting the business to personalize the wine shopping and ordering experience for the users.
Saves time for customers by allowing them to buy the wine from the comfort of their houses instead of having to step out.
# Different Online Alcohol Business Models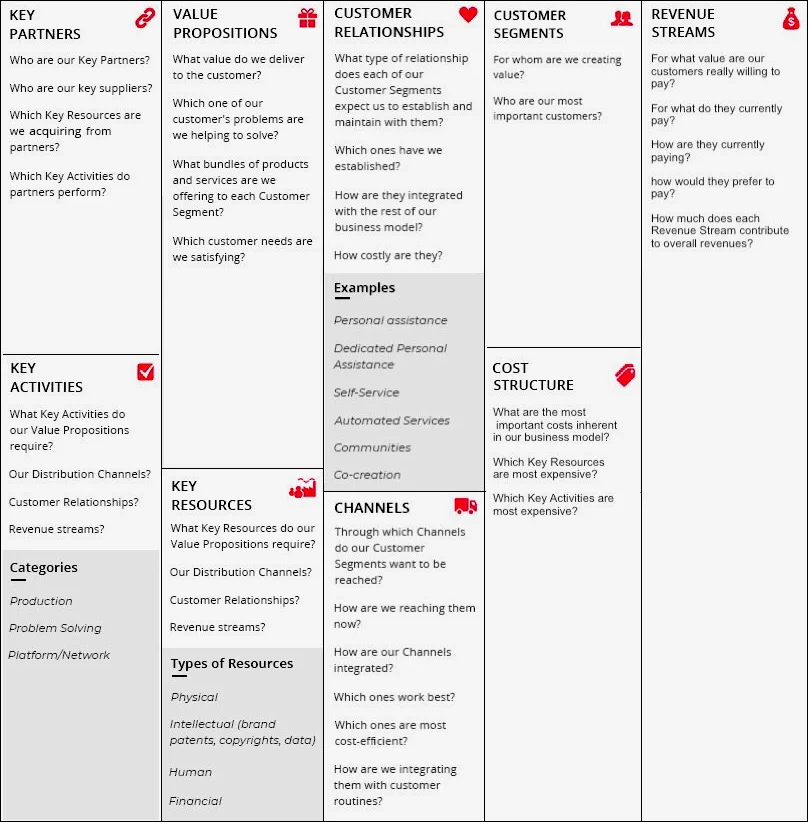 Image source: yo-kart.com
With an idea that you have gauged concerning the prospect of starting an online alcohol business, it is important that you now get a comprehensive idea of the different business models for the venture. Have a look at these two types carefully to know the kind that is in sync with your business needs and helps you capture more revenues.
Click and collect model that empowers the customer to place an order for alcohol online and thereupon get it picked up as per the time for a pickup set by them on the app.
Home delivery model where customer orders alcohol online and gets the delivery done at their house.
# Revenue Model Online Alcohol Business Adopts
It is imperative we now get a comprehensive insight into the three major methods through which the wine-selling business online captures profits.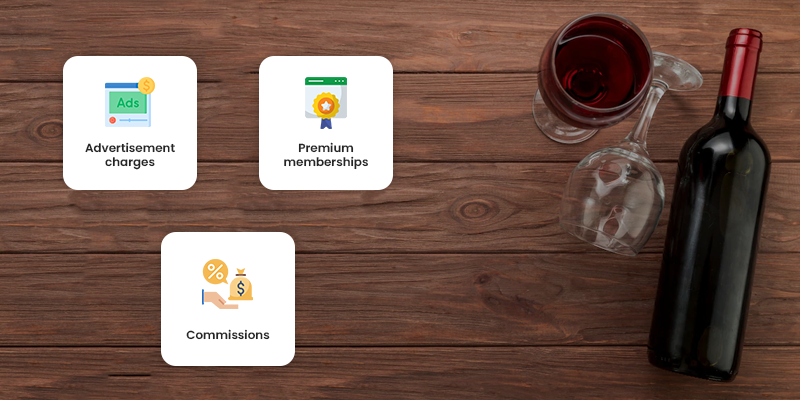 1. Advertisement charges to alcohol stores for listings they perform so that the wine marketplace and advertisers earn higher traffic and be able to boost product visibility.
2. Premium memberships that can be availed by stores and customers to help the latter get free delivery, the store to pay zero transaction fees, and assist the business to boost its revenue.
3. Commissions charged to the store where they pay a particular percentage of the amount on the orders that get placed.
# How To Sell Wine Online? [Steps to Follow]
Here are the techniques whose adoption is extremely necessary to ensure streamlined online alcohol delivery services.
• Conduct Thorough Market Research
When you embark on the journey to sell wine online, research is key. Hence, you must place a good amount of focus on this area.
To perform this activity flawlessly, here are some questions that you can particularly ask yourself:
Are customers in need of an alcohol delivery service to be started online?
Do I have competitors?
Who are the competitors and what services do they offer?
What is the USP of my competitors?
Are my competitors missing something in their solution? Is the addition going to drive value for me?
• Select Appropriate Niche
Next, you need to select an appropriate niche. This will help your online alcohol business to capture more users in the long run. Here are some noteworthy niches:
Selling cocktail drinks in single-serve quantity.
Making available unique liquor offerings.
Becoming a wine-selling platform that makes available affordable wine.
• Get Licenses Ready
With alcohol laws being different in different countries, states and cities, it is therefore a good idea to be aware of the legalities of the country where you plan to launch the platform.
Say, for instance, there may be some states where wine is shipped directly to consumers while in some states, it is prohibited completely. Therefore, it is a good idea that you have knowledge of these licenses in advance.
• Set Up Your Delivery Infrastructure
It is next extremely crucial that you get yourself a fully functional delivery infrastructure. In other words, say you are looking for a platform that makes bulk wine deliveries possible, make this conceivable through UPS shipping services.
Next, in case you look for a medium that makes last-mile wine deliveries possible, set up a delivery network that has delivery professionals in line to carry out the pickup and delivery.
• Take the App Advantage
Probably a very revenue-generating source through which you can get your visibility boosted as well for your wine-selling business is to take the app advantage. You can partner with a company that is proficient in alcohol delivery app development services.
Go on to share your app requirements, followed by the customer concerns that you want your solution to address. Corroborate the company's understanding thereafter and once you feel that they have understood these aspects well, partner with them to observe your liquor delivery business accomplishing profitability like never before.
• Market Wine Business Platform
To boost visibility for your wine business among a greater percentage of customers upon the creation of the online wine sales platform, it is recommended to get the market activities started. It is therefore suggested to get the platform advertised on social media platforms like Instagram, Facebook, etc.
This follows next by connecting the online alcohol business that you connect your online alcohol business portal to different social media apps such as the ones listed above. This is going to be useful in helping users know about new products, offers, etc.
Here you need to remember two points:
Create a USP for your alcohol business
Make your existence felt
• What Apps Have Taken Online Alcohol Business By Storm?
When you are about to start an online alcohol business, it is equally relevant to know about some popular names that have taken the wine setup by storm.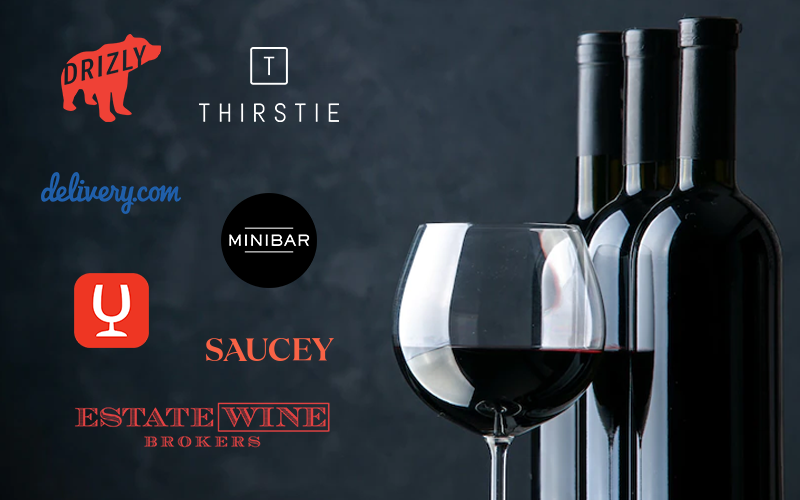 Drizly
Minibar
Saucey
Klink Delivery
Thirstie
Buttery
Estate Wine Brokers
These apps courtesy of possessing some of the best sets of features in them, alongside integrating in them unique business and revenue models have become a source of inspiration for those in the quest to earn a prominent name in the world of wine-selling business.
So What Are You Waiting For?
Knowing the tricks for starting a profitable online alcohol business, and the popular names that have transformed the avatar of the venture, you know why it is thus crucial to get the app advantage. You may have equally gotten a perspective of the ways to go about this. It is now crucial to know the cost to develop an app.
# How Much Does It Cost to Develop Alcohol Delivery App?
When you embark on the journey to build an alcohol delivery app, you need to remember that you can observe yourself paying exuberantly more in these situations.
App design quality
Features and Functionalities you want to include
App complexity
Number of payment gateways integration
Location of the alcohol delivery app development company
App development type [custom development or clone solution]
And many others.

Providing a precise figure is undoubtedly difficult until some factors are in check. But regardless, in a situation wherein you wish to get the approximate cost for the custom app development, it will be between $40,000 to $70,000. Now as mentioned earlier, albeit different aspects come into play when it comes to determining cost; if one major factor is the country location from where you hire app developers.
Here you need to note that in case you feel the custom app development approach costs you a lot, clone app development is there to your rescue. Take, for instance, you can get the Drizly clone app and the cost for this will be in the range of $15,000 to $30,000.
# Bottom Line
Congratulations! You have the guide that will streamline your journey to start a successful online alcohol business in 2023, alongside supporting you in the journey to boost profits when you sell wine online to end customers. However, in case you get stuck-fret not. To commence an online wine business, you need to build an alcohol delivery mobile app. And to build a robust and high-performing app, you have to partner with the best alcohol app development company. Our team of developers and designers will get together to build an on-demand alcohol delivery app that supports you to reach out to more customers and earn more revenues.
You may also like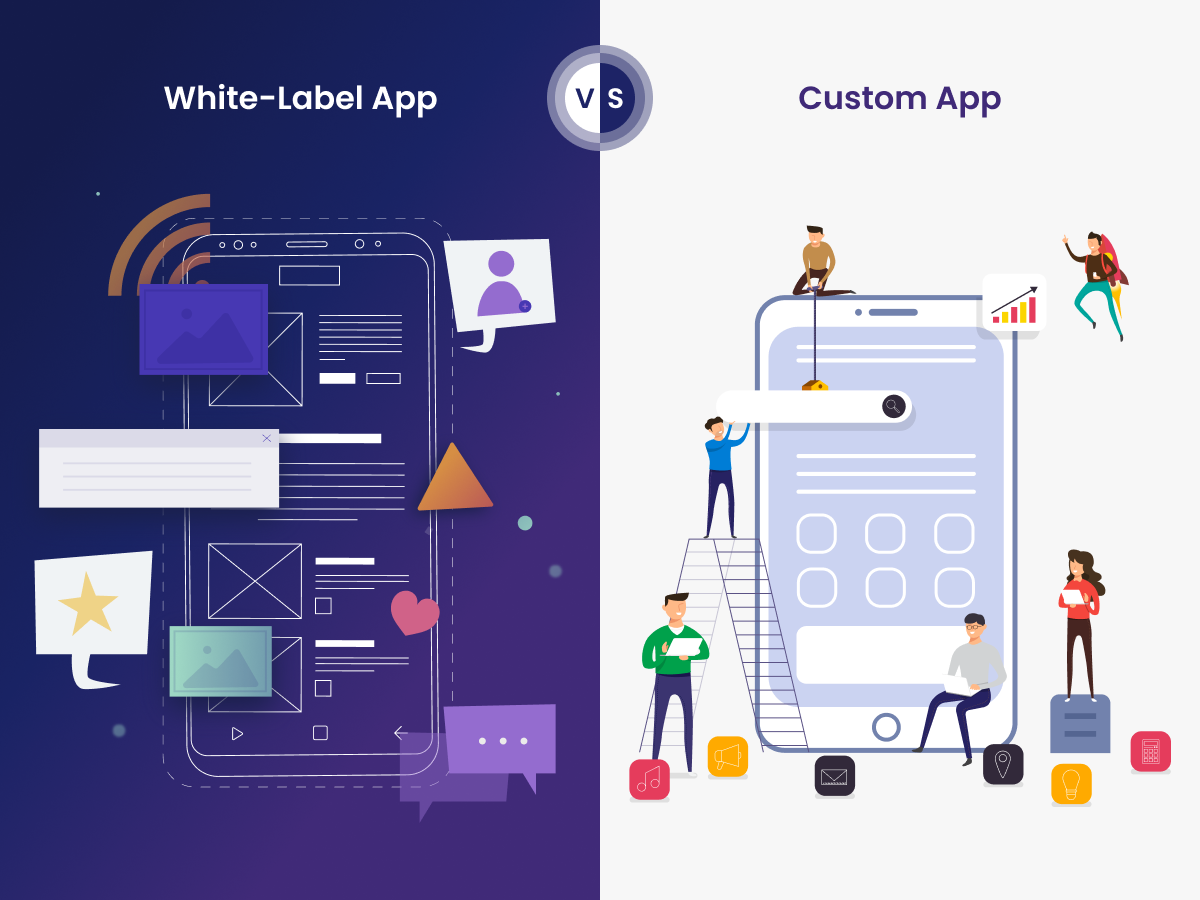 White Label App vs Custom App: Unveiling the Right Choice
Chirag Vaghasiya
In today's fast-paced digital landscape, the choice between white label app and custom app is a pivotal decision that businesses must make when venturing into mobile application development. Both approaches have their distinct advantages and disadvantages, and the path chosen can significantly impact a company's success in the digital realm. Every business has common goals… Read More