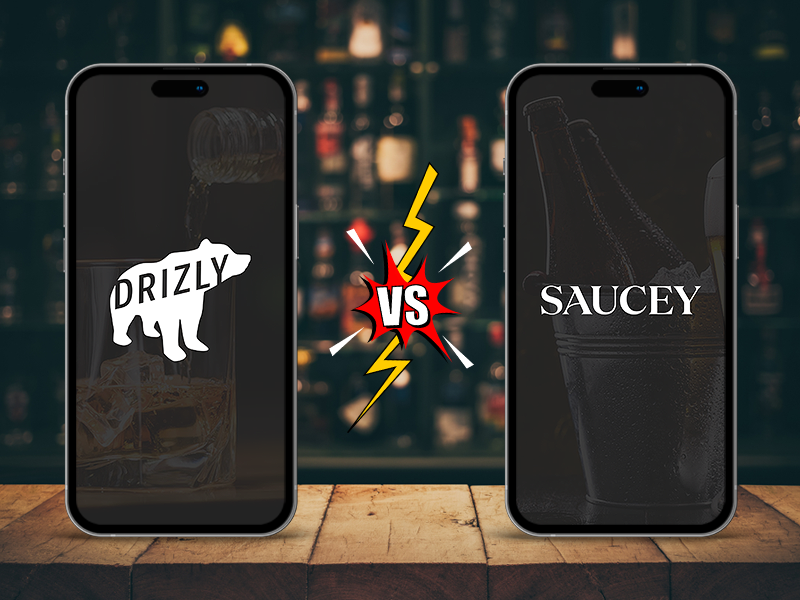 Ankit Patel

January 12, 2023

6 min read
It's a Friday, and you wish to enjoy a chilled beer at home after a long day at work. You don't feel like going to the bar. What do you do? You might be wondering, connect with middlemen. What if we told you there is an even better medium- the liquor delivery app?
Popular names like Drizly and Saucey have come about as a savior for those looking for in-house alcohol deliveries and, enticing the attention of those who have until now, run a local alcohol business on the road.
With these apps acting as a guide for the liquor business to get its visibility boosted, they have simultaneously also supported the customers to get doorstep delivery of their favorite booze within an hour.
Therefore, in case you are running a liquor operation offline and plan to digitize it, the article is for you. We present you a comparative analysis of these two apps- with a focus on the features they contain, their operations, and the mediums they use for generating revenue. This, in the end, will help you in your pursuit to develop an app like Drizly or Saucey and get your revenues boosted.
About Drizly Alcohol Delivery App
Launched as an alcohol delivery app in 2012 that helps local retailers in selling wine online. It also supports customers with streamlined liquor delivery services. This is thanks to the app having over 4000 retail partners registered on their platform.
# Drizly Delivery Zones
Headquartered: Boston
Drizly's alcohol delivery service is popular among users living in the United States in areas such as Washington, Boston, Miami, New York City, Dallas, Chicago, Los Angeles, Denver, Washington DC, San Francisco, etc.
Drizly's alcohol delivery service is also available in Canada, in locations such as British Columbia, Edmonton, Alberta, Vancouver, and Calgary.
# How Does Drizly Streamline Liquor Delivery Services?
Check out the image below to know how does Drizly work to sell wine online.

As you can see in the image, the app has easy operations. It demands the customer enter their address. They need to select the kind of alcohol they wish to devour, followed by a mode of payment for paying for the alcohol they want to order. Last, they need to place the order declaring the time for delivery and, get delivery at that prescribed time.
# Monetization Model for Drizly
Here are the different mediums through which the alcohol delivery app earns money and gets its profits boosted.
Monthly licensing fees to liquor stores.
Delivery fees to customers above what they pay for the alcohol they have placed an order for.
With the comprehensive knowledge that you have gauged about the Drizly app, let us now enlighten ourselves with a good idea about the Saucey alcohol delivery app.
About Saucey Alcohol Delivery App
Offering liquor delivery services online through its app since 2013, Saucey is another popular alcohol delivery app that since its creation in 2013 has streamlined alcohol delivery for customers living in the USA.
Saucey claims that every year over $105 billion of alcohol is sold in the USA.
# Saucey Delivery Zones
Headquartered: Los Angeles
Saucey's alcohol delivery service is available in New York City, Los Angeles, San Francisco, Chicago, Dallas, Orange County, San Diego, San Jose, Silicon Valley, and Washington DC.
The app has extremely easy operations. It alternatively channels the use of the most unique revenue models so it can catapult its profits.
# How Does Saucey App Work?
Saucey works similarly to Drizly. All it demands is that the customer enter the app and add their location detail, followed by choosing the alcohol they wish to order and placing the order thereafter selecting a time for delivery. Thereupon, on performing the task, they get the delivery done.
# How Does Saucey Earn Profits?
Saucey implements the following methods for boosting profits and generating revenues through its platform.
Commissions to stores for getting their services on top of the platform.
Advertisement charges to vendors for promotional activities performed.
Subscription charges to customers.
What Do These Apps and Their Respective Functioning Depict?
Reading about the functioning of the two booze delivery app, you must be wondering about the set-out elements of these two platforms.
# Drizly vs. Saucey – Comparison
Check out the table below to get a comprehensive view of the differences between the Drizly and the Saucey app.
Areas of Difference
Drizly
Saucey
Introductory Offer
$5 on first order
$10 off on first order
Alcohol Types Available
Beer, wine, liquor
Beer, wine, liquor
Other Products Available
Snacks, party supply, ice, etc.
Snacks, tobacco products, etc.
Delivery Time Frame
60 minutes
30 minutes
Delivery Fees
Retail partner decision
Free
Tipping
Optional (recommended)
Optional (recommended)
Minimum Order You Can Place
Retail partner decision
None as such
Driver Types
Employees who liquor retailers hire
Delivery professionals hired by Saucey
Hours of Operation
Based on delivery schedule of retail partners

Monday to Thursday b/w 12 pm to 11 pm
Friday & Saturday b/w 12 pm to 1 am
Sunday between 12 pm to 10 pm
# Features
Drizly – Drizly has these features like scheduling delivery for later, picking up the order from the store, connect with delivery partners to allow customer easily order alcohol and subsequently gets its delivery.
Saucey – Saucey has simple options like schedule delivery for later, multiple payment options, followed by an advanced search filter, lacking pickup feasibility.
# Business Model
Drizly – Drizly has a unique business model wherein it acts as an intermediary between the store and the customer for making available alcohol to them.
Saucey – Saucey implements a business model wherein it handles the warehouse management of alcohol and carries out the delivery subsequently.
Get the Alcohol Delivery App Advantage
These differences are enough to suggest that apps like Drizzly and Saucey have transformed how alcohol delivery services get provided to customers. Through its adoption of a unique revenue and business model, it has digitized the process of liquor shopping, ensuring that the process of selling wine online takes place smoothly when customers place orders.
It has alternatively even enticed the attention of the liquor business owners who have been operating a brick-and-mortar store offline to build apps on similar lines to stay ahead of competitors.
Are you also running an offline liquor store? Follow these steps then to digitize your operations and gain a competitive edge.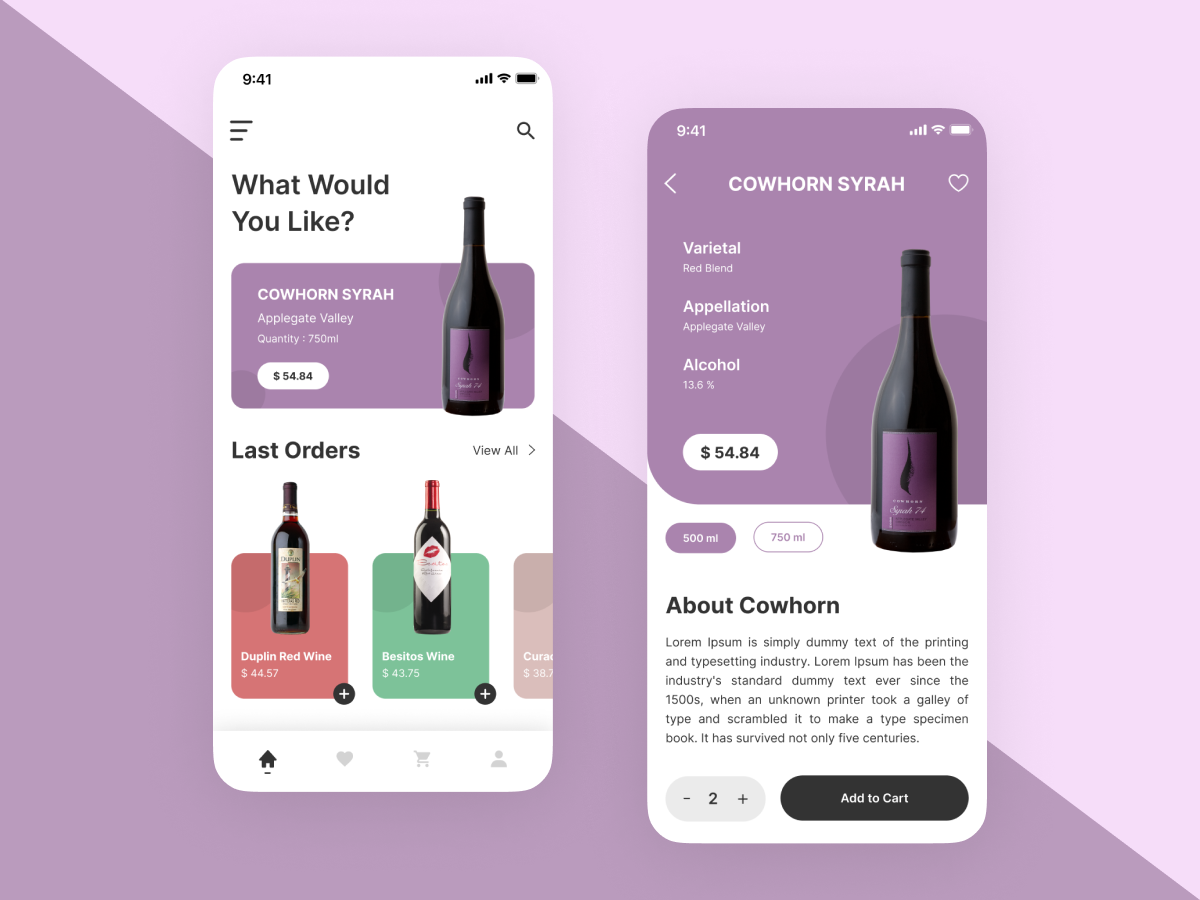 Tips to Remember for Digitizing Your Liquor Business
Research the target market to know the areas of concern they face while ordering alcohol online so you can ideate an appropriate app design strategy.
Integrate features that streamline liquor delivery services through your alcohol delivery app.
Use technologies that prevent alcohol delivery apps from crashing, or facing any form of glitches whatsoever.
Outsource liquor delivery app development services to save on the costs to build an app.
Get the Drizly clone app or Saucey clone app to ensure quick business visibility, attain successful brand value, and make the process smooth to address future customer needs.
Benefits of Drizly and Saucey Clone App
With the aid of the Saucey or Drizly clone, your business is empowered with the advantages such as:
Cost-effective solution
Quick business visibility
Get more brand value
Address future business and customer needs
Note: Albeit the presence of several such clone apps in the market, you should assess the solution's open-source nature, and the ownership percentage that you as the business owner will receive. It is followed by examining the modifying capability you obtain as well. With a successful assessment of these aspects, you can be sure you are getting the appropriate solution for your alcohol business.
Let's now assess the cost to develop an alcohol app so you know the rough budget to be allocated when you enter the journey of liquor delivery app development.

How Much Does It Cost to Build an Alcohol App?
Drizly and Saucey are two popular booze delivery app that has transformed the way customers living in the USA and Canada order alcohol alongside transforming the experience of vendors by giving them an avenue for selling wine online. This is why it has enticed the attention of entrepreneurs to build an app on similar lines. In case you are looking for something similar, you know by now how you can go about this. It is however equally recommended to place focus on the cost.
Now when calculating this, functionalities, app design, features, app development company location, etc. matter. However, if we have to provide you with a rough figure for the cost to build a liquor app, it will be around $15,000 to $25,000. The cost may go high if you want to include advanced features and functionalities.
Concluding Lines
Reading this comprehensive guide where we have compared Drizly and Saucey, you may have gotten an insight into the similarities and differences between the two understanding what sets these two apart. You may have alternatively even gotten foresight into how these apps have revolutionized liquor delivery services by acting as an intermediary between the store and customer to help the former in selling wine online. In case you are in the quest to do something similar, get in touch with us today. Our team of developers with their expertise in developing high-performing and robust mobile applications will give you access to a solution that streamlines how you deliver alcohol, and address future business and customer needs so revenues get boosted.
You may also like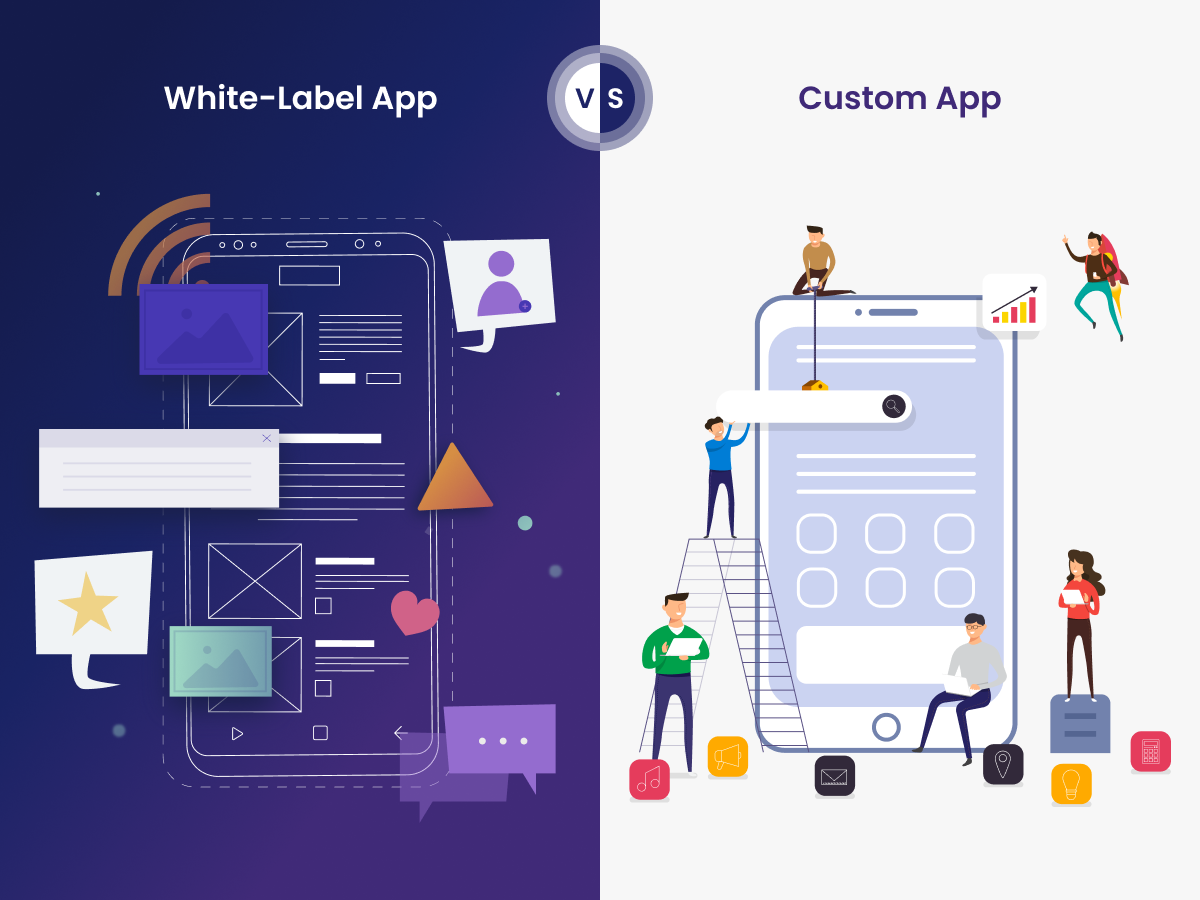 White Label App vs Custom App: Unveiling the Right Choice
Chirag Vaghasiya
In today's fast-paced digital landscape, the choice between white label app and custom app is a pivotal decision that businesses must make when venturing into mobile application development. Both approaches have their distinct advantages and disadvantages, and the path chosen can significantly impact a company's success in the digital realm. Every business has common goals… Read More