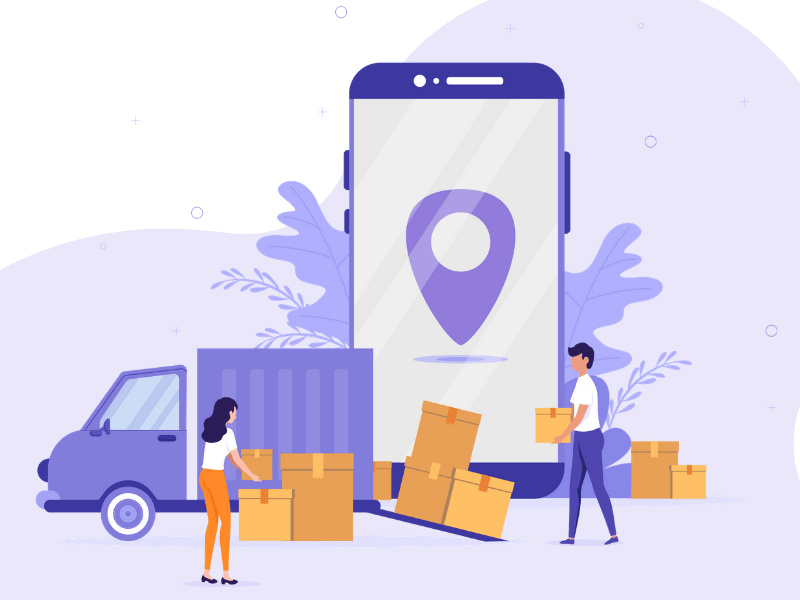 Ankit Patel

March 22, 2021

4 min read
Over the past few years, we can notice significant growth in the industry of movers and packers. With every passing year, this industry is bagging incredible success and gaining tremendous popularity. Recent studies depict that because of transfers in jobs or for better business opportunities, a huge population is shifting to a new place or city.
For shifting purposes, people look for easy and convenient options and nothing can be more convenient than hiring the movers and packers services through an app. This factor is the biggest reason for the increase in demand for transportation app development services for developing an app similar to the LYNK clone app.
The main intention behind the packers and mover app development is to effortlessly and smoothly handle the entire shifting process not only for the families but also for the industries and the warehouses to shift their heavy machinery and cartoons to a different place or a factory. The requirement for such types of applications is sky-rocketing, because of which many start-ups want to try their hands in this sector with the help of the LYNK clone app.
You can approach a logistic app development company and hire their packers and movers app development services and get an exceptional app created. With your packers and movers app you can offer different services like: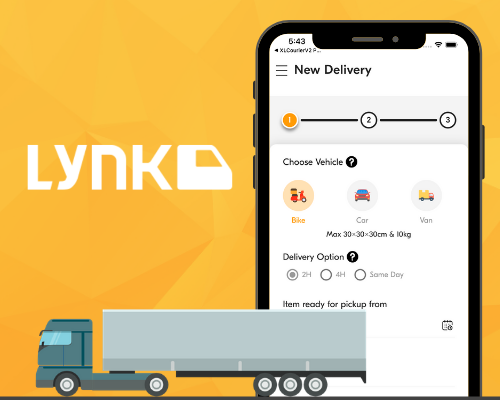 Professional Shifting

In this type of shifting entire or partial household items are shifted from one residential area to another. A user can partner with the packers and movers services on the app. Professional shifting services are very helpful and fulfill all the relocation requirements.

Goods & Transport Services

Whether out of the town or within the town, heavy goods like cars, furniture, industrial cranes, etc. can be transferred easily with a few clicks on the app.

Office Shifting

Every product that is used in an office like computers, PCs, processors, printers, other electronic gadgets together with other delicate office items can be carefully shifted via this office-focused app. Office-focused shifting apps are very much in demand today as not only they are responsible for moving office items but also for managing coordination and stockpiling tasks.
Factors Influencing The Packer & Mover App Development Cost
Well, the app development process is not that easy as it appears. You need to research, research and research thoroughly before hiring transportation app development services of any Logistic app development company.
If you want to know about the basic characteristics and framework of a logistic app like LYNK clone app that would generate huge revenue, keep reading!
Three Aspects & Their Features

Basically, there are three fundamental factors that standard packers and movers have. However, as per the company, you are running some functionality that can be added or removed. A brief discussion with the Logistics app development company whose transportation app development services you have hired will better understand your brand and business model and will help you in doing so. Since the cost to develop app like LYNK greatly depends on the features you are going to keep; you need to be more cautious while selecting them.
Three aspects with their basic features are:
User App

Sign-up/Login
View & Edit Profile
Service Request
In-app Chat or Video Call
Real-time Notifications
Schedule Transportation
GPS
Set Pickup and Delivery Location
Order History
Fare Calculator
Multiple Payment Options
Track Drivers in Real-time
Fare Calculator
Review & Ratings
Driver App

Easy Sign-up/Login
View & Update Profile
Receive Notifications
Accept or Reject Orders
Order History
Change Availability
In-app Communication
Receive Payments
Total Earnings
View History
Rate & Review Customers
Admin Panel

Intuitive Dashboard Panels
Manage Drivers
Manage Customers
Reports & Analytics
Manage Notification
Vehicle Tracking
Delivery Management
Vehicle Maintenance
Performance Analysis
Add/Block/Remove Drivers
Manage Payments
GPS Tracking
Task Assignments
Total Earnings
Review & Ratings
Other than these above mentioned features, you can make your app more useful and unique by adding some advanced features like:
Social Media Login
Customer Support
Entire List Of Services Offered
Online Invoicing
Ad-Management
Fuel Usage
Payroll Manager
Loyalty Schemes
COD
CMS Integration
CRM Integration
Multilingual
Multi-Currency
Technologies
Tech stacks are the backbone of an app. The better tools and technologies you use during your app development process, the better will be its functioning. Enhance user experience by using the right technologies.
Swift for iOS App
Java or Kotlin for Android App
Node.JS for Backend & API
React.JS for Frontend
MongoDB for Database
AWS or Google Cloud for Server
Twilio for SMS Gateway
PayPal or Stripe for Payment Gateway (Depends on Availability as per your Country)
Structure of Proficient Packers and Movers App Development Team
The process of mobile development passes through many stages like designing, development, testing, deployment, etc. Each stage ensures overall aesthetics, consistency, stability and smooth performance of an app. Each stage is handled by a team of experts. Below are the core persons who should be in your packers and movers app development team for developing an exceptional app just like LYNK clone app:
Project Manager: Must be capable of managing the entire development team skilfully and should hold the calibre of coming out with instant solutions during any emergencies.
Developers: iOS Developers, Android Developers, Back-end Developers
Front-end Developers: Must have a good knowledge on ReactJS, AngularJS
Designers: Graphic Designers, UI/UX Designers
QA Professionals: Must Have good bug tracking and testing skills
Other Factors
Other than the above stated factors there are some more factors that directly affect the cost to develop app like LYNK. They are:
Total time required for finishing the project
Based on the app development company you hired
Platform (Android/iOS/Both) for which you are going to develop the app
Feature-rich or simple app
Business scalability scope
Cost To Develop Packers and Movers App Development
Calculating the exact logistic app development cost is a bit of a knotty task. The charges of developing a packers and movers app like LYNK clone app are different for different locations. Hourly rates for three different locations have been given below and on the basis of the location you can easily figure out the approximate final cost.
India-based App Developers: $35 – $100 per hour
US-Based app Developers: $100 -$300 per hour
East-European App Developers: $50 – $200 per hour
Now, if we multiply the minimum hours with the minimum rates charged by transportation app development services offering development company from India i.e. $30 per hour, the average cost would come around $25,200 – $30,000.
Though these are not the exact cost of developing a packers and movers app like LYNK clone app, still you can know around how much you will have to spend for developing one of the best packers and movers apps.
At PeppyOcean, you can have a complete discussion on the above mentioned factors and know about our transportation app development services. The developer's team at PeppyOcean work on innovative programming possibilities and excel at developing feature-rich and easy-to-use packer and movers apps.
You may also like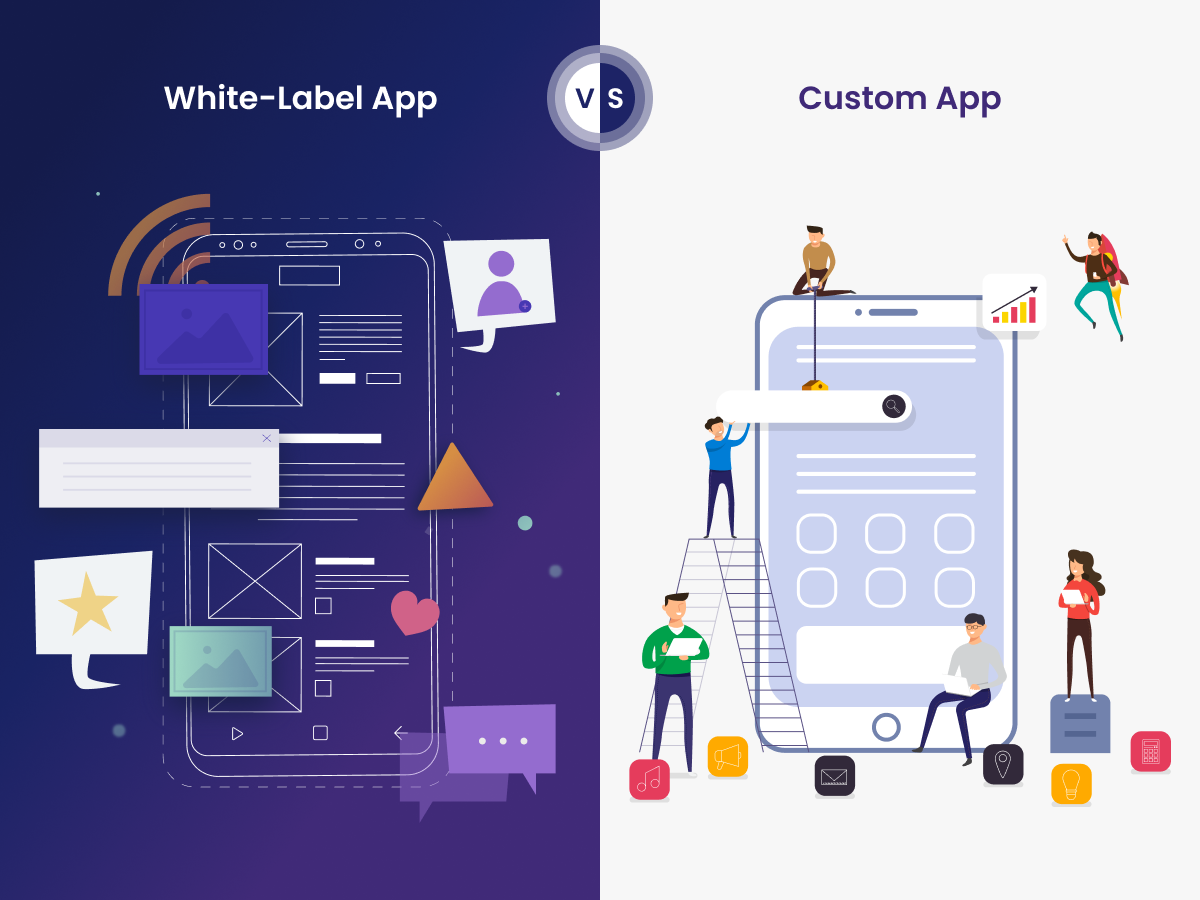 White Label App vs Custom App: Unveiling the Right Choice
Chirag Vaghasiya
In today's fast-paced digital landscape, the choice between white label app and custom app is a pivotal decision that businesses must make when venturing into mobile application development. Both approaches have their distinct advantages and disadvantages, and the path chosen can significantly impact a company's success in the digital realm. Every business has common goals… Read More